"Hamilton" star Daveed Diggs joins "CBS This Morning" to discuss a powerful new video questioning the meaning of the Independence Day holiday for Black Americans, and how Frederick Douglass' July 4 speech resonates today.



RELATED ARTICLES
North Korean leader Kim Jong Un told a meeting of the politburo of the ruling Workers Party the North had stopped the novel coronavirus from making inroads in the country, state news agency KCNA said on Friday. "We have thoroughly prevented the inroad of the malignant virus and maintained a stable anti-epidemic situation despite the worldwide health crisis, which is a shining success achieved," Kim Jong Un said in a statement carried by KCNA.



RELATED ARTICLES
From career milestones and new music releases to major announcements and more, Billboard editors highlight the latest news buzz in Latin music every week.
The original production, directed by Peter Hunt, opened at the 46th Street Theatre March 16, 1969.
President Trump will visit Mount Rushmore in South Dakota for a Fourth of July celebration, despite controversy about large crowd gatherings during the coronavirus pandemic.



RELATED ARTICLES
Dawn may have overestimated her powers as a messy mother-whisperer.
The protesters were sprayed with pepper spray and 15 people were arrested during the demonstration on Friday.


COVID-19 has a proven antiviral remedy called Remdesivir, but buying up three months' worth of the drug's global supplies has put the United States in the crosshairs of international criticism, making America look both heartless and hypocritical.


Capital Concerts will be hosting a 40th anniversary presentation of its July 4th tradition on PBS, A Capitol Fourth.
Ideally officers would never need to take anyone's life. But the data on police killings doesn't support reducing or abolishing law enforcement.


Ghislaine Maxwell, the British socialite and one-time associate of Jeffrey Epstein, was arrested by the FBI on Thursday, July 2, on charges that she assisted Epstein's sexual abuse of minors and helped him groom young girls.

She was arrested at a luxurious New Hampshire home that was sold in December 2019 for approximately $1 million via Four Seasons Sotheby's Realty. The listing has since been removed from the Sotheby's site. Maxwell purchased the house using cash through a "carefully anonymized LLC," according to authorities.

The indictment of Maxwell alleges that, between 1994 and 1997, she "facilitated Jeffrey Epstein's access to minor victims by… inducing and enticing, and aiding and abetting the inducement and enticement of, multiple minor victims." Maxwell has denied any wrongdoing.

This drone footage shows the spectacular property, near the small town of Bradford. Credit: Gaba Shakour via Storyful




Vanessa Williams and John Stamos host the annual celebration.
These journeys of the imagination explore what it means to be human.
The suit comes days after a video showed a worker at another hotel in North Carolina call police on Black guests at the hotel pool.


KABUL, Afghanistan -- He was a lowly drug smuggler, neighbors and relatives say, then ventured into contracting, seeking a slice of the billions of dollars the U.S.-led coalition was funneling into construction projects in Afghanistan.But he really began to show off his wealth in recent years, after establishing a base in Russia, though how he earned those riches remained mysterious. On his regular trips home to northern Afghanistan, he drove the latest model cars, protected by bodyguards, and his house was recently upgraded to a four-story villa.Now Rahmatullah Azizi stands as a central piece of a puzzle rocking Washington, named in U.S. intelligence reports and confirmed by Afghan officials as a key middleman who for years handed out money from a Russian military intelligence unit to reward Taliban-linked fighters for targeting U.S. troops in Afghanistan, according to American and Afghan officials.As security agencies connected the dots of the bounty scheme and narrowed in on him, they carried out sweeping raids to arrest dozens of his relatives and associates about six months ago but discovered that Azizi had sneaked out of Afghanistan and was likely back in Russia. What they did find in one of his homes, in Kabul, was about half a million dollars in cash.American and Afghan officials for years have maintained that Russia was running clandestine operations to undermine the U.S. mission in Afghanistan and aid the Taliban.But U.S. officials only recently concluded that
O'FALLON, Mo. (AP) — The white St. Louis couple who became internationally famous for standing guard with guns outside their mansion during a protest have pulled a gun before in defense of their property, according to an affidavit in an ongoing case. As demonstrators marched near the Renaissance palazzo-style home of Mark and Patricia McCloskey on Sunday, video posted online showed him wielding a long-barreled gun and her with a small handgun. The protesters, estimated at around 500 racially mixed people, were passing the house on the way to the nearby home of Mayor Lyda Krewson.


Invading a country doesn't guarantee success.



RELATED ARTICLES
"They're caught between a rock and a hard place, and the biggest fear is they're going to be forced to open schools without the safety guidelines."


The changes to Airbnb's platform come after a mass shooting at an Airbnb house party last Halloween left five people dead.


Werner Herzog's documentary explores Japan's rent-a-family industry. And fireworks displays will be broadcast from New York and Washington.
Saroj Khan, a top Bollywood choreographer, died of cardiac arrest in a Mumbai hospital on July 3, her family said.

RELATED ARTICLES
Guilfoyle did not have coronavirus symptoms prior to the rally.


The crew members of Amazon Prime Video's television adaptation "The Lord of the Rings" and Netflix's upcoming take on Japanese animated series "Cowboy Bepop," have both been granted permission to enter New Zealand to begin or resume production, along with five other projects. According to New Zealand media website Stuff, the Ministry of Business, Innovation […]


From Madame Gandhi's stunning new music video, to an R&B jam courtesy of Abisha, check out some of our favorite new releases this week.

RELATED ARTICLES
India Ferrah knows that a surefire way to deflect negative attention is to start bringing up some old drama.
Earlier this year, British singer Duffy reemerged after a lengthy, mysterious absence. We found out in a lengthy essay that the singer had been kidnapped and raped, but now, she's using her platform to help victims. In an open letter, Duffy is asking Netflix CEO Reed Hastings to remove the Polish film 365 Days, a…



RELATED ARTICLES
Take a look at some of the week's biggest music happenings, including Beyonce being honored at the 2020 BET Awards.
On Saturday (July 4), CNN is set to air its very own patriotic special, The Fourth in America featuring Don McLean, Barry Manilow, Martina McBride and more.
No movie theaters, no problem. Here's the best streaming content — movies, series, documentaries and more — from the first half of the year that you can watch from the comfort of your couch.


Dave Grohl joined Matt Wilkinson on Apple Music for a conversation about the time period from his early days in Nirvana through the release of the first Foo Fighters album.
Health officials warn the outbreak will spiral further out of control if Americans don't stay home this weekend.


A longtime sportswriter, he collaborated with Hank Aaron, Bob Gibson and Mike Piazza on their autobiographies. "I was there," he once said, "to make the subject more literary."
Late rapper Pop Smoke was remembered by his friends 50 Cent and Steven Victor during a recent episode of Rap Life on Apple Music.

RELATED ARTICLES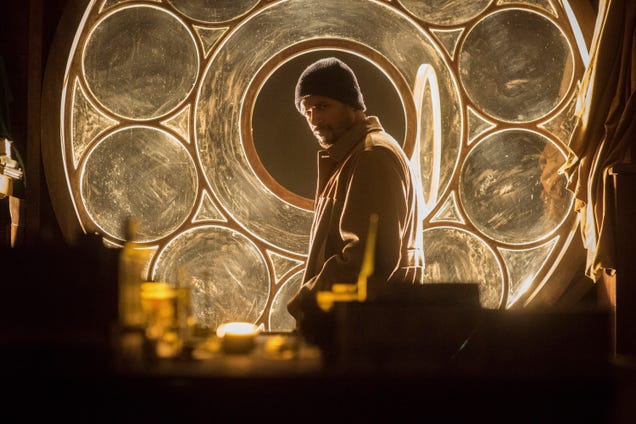 In these uncertain times (as the TV ads say), it's not unusual for popular entertainments to acquire a relevance that might not have been entirely intended when they were conceived. Such is the case—sort of—with "A Small Town." I'm sure some of what this Twilight Zone episode is about was always part of the plan for…

Read more...


Radio 1 Newsbeat hears from fans of the rapper as his posthumous album is released.
The live stream benefits The Actors Fund.
His coming-of-age novel "Bless Me, Ultima" reframed the way many in New Mexico viewed their own history, even as school districts tried to ban it.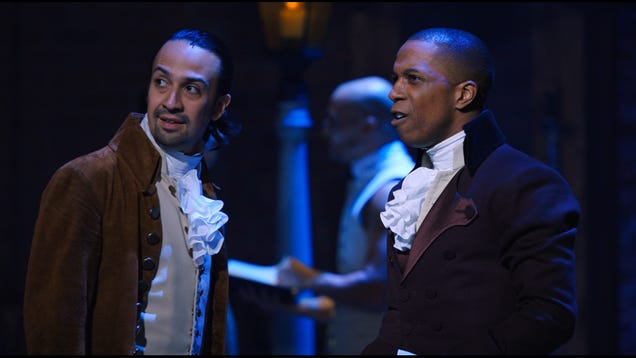 Today, the world knows a lot more about the intensity of Jonathan Groff's enunciation than it did yesterday. Over the course of two performances in 2016, nine cameras captured Hamilton, Lin-Manuel Miranda's juggernaut musical retelling of the life of America's first Secretary of the Treasury, in intimate detail.…

Read more...


Even in lockdown, it's still hard to cut a streaming deal for a professional show. Here what viewers can expect, for now.

RELATED ARTICLES
Disney is streaming a live-capture film of "Hamilton." It's just the latest chapter in a deepening relationship between the company and the musical's creator.
Maxwell, a former girlfriend of Jeffrey Epstein, is accused of helping him sexually abuse underage victims over the course of many years.


Love is a business at Family Romance, a company that rents human stand-ins for any occasion. Founder Yuichi Ishii helps make his clients' dreams come true. But when the mother of 12-year-old Mahiro hires Ishii to impersonate her missing father, the line between acting and reality threatens to blur.Rated: Not RatedRelease Date: Jul 03, 2020
She says it "eroticises kidnapping and distorts sexual violence and trafficking as a 'sexy' movie."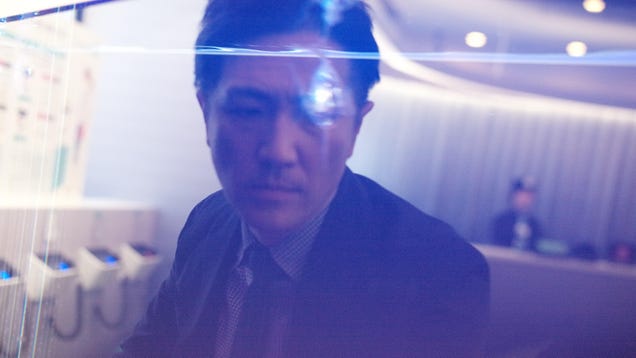 Werner Herzog is one of few major filmmakers whose work is rather equally split between fiction and nonfiction: Over half a century, he's steadily churned out both documentaries and narrative films, sometimes even making one of each on the same topic. With his latest project, Family Romance, LLC, Herzog comes closer…

Read more...


The returning rock star reflects on underground sounds, happy times, and "shocking" race issues.