A total of eight Marines and a Navy sailor died after the amphibious assault vehicle they were in sank off San Clemente Island in California last week.


As viewers of Fosse/Verdon saw, the Tony and Oscar winner stepped in as Roxie Hart while Gwen Verdon was out sick, beginning August 8, 1975.

RELATED ARTICLES
Memoirs by Representative Ilhan Omar, the political analyst Tiffany Cross and the former congresswoman Katie Hill recount trials, victories and hopes for changing the country.
Postmaster General Louis DeJoy imposed a new organization structure just days after meeting with the top two Democrats in Congress.


Maybe Judge Luttig was right all along.I had the misgivings you'd expect back in late May, when I disagreed with J. Michael Luttig, the stellar scholar and former federal appeals court judge, regarding how the D.C. Circuit Court of Appeals should handle the Flynn case.At the time, that court's three-judge panel had not yet heard oral argument on Michael Flynn's mandamus petition — i.e., Flynn's request that the panel find that federal district judge Emmet Sullivan was acting lawlessly. Sullivan had not only failed to grant the Justice Department's motion to dismiss the criminal case against Flynn; he had appointed a former federal judge (the overtly anti-Trump John Gleeson) to posit the argument abandoned by DOJ — to wit, that Flynn should proceed to sentencing because he had pled guilty to a false-statements charge, waiving his right to contest the case any further in exchange for the government's agreement not to file any other charges. Basically, Flynn was asking the appellate court to order Judge Sullivan to dismiss the case.In a Washington Post op-ed, Luttig contended that "there are ample grounds in the actions the district court has already taken for the appeals court to order that the government's motion to dismiss be heard by a different judge, and it should so order."It is interesting to revisit this assessment in light of an order issued by the D.C. Circuit on Wednesday. The Circuit directed that the participants in the dispute over Judge Sullivan's
At least 21 people have died after 46 days of heavy rains in South Korea, with the country's longest monsoon in seven years causing more flooding, landslides and evacuations on Saturday. More than 3,000 people had been evacuated as of 6 a.m. local time on Saturday (2100 GMT Friday), according to Ministry of the Interior and Safety data, as rains battered the southern part of the Korean peninsula. About 100 metres (109.36 yards) of levee collapsed at the Seomjin River in the southern edge of the peninsula on Saturday and flooded the area, an official at the South Jeolla province said, with about 1,900 people evacuated in the province including about 500 from around the river.


In 1975, Liza Minnelli joins the Broadway cast of Chicago as Roxie Hart.
Homes in Connecticut and Westchester's suburbs are flying off the market as wealthy New Yorkers flee to greener pastures.


The UN Security Council is set next week to roundly reject a US resolution to extend an Iranian arms embargo, diplomats say, setting up a lengthy showdown with repercussions for the Iran nuclear deal. Secretary of State Mike Pompeo announced on Wednesday that the United States would put forward its long-awaited resolution despite ardent opposition from Russia and China. "The resolution takes a maximalist position on Iran," one diplomat told AFP.


These shows all began as movies that eventually became Broadway musicals that were adapted once again for film.
On this week's First Stream Latin, listen to new music by Mau & Ricky, Carlos Rivera, Jessie Reyez, Ednita Nazario, and more.

RELATED ARTICLES
Presumptive Democratic presidential nominee Joe Biden made the remarks on Thursday, drawing widespread crticism.


"Who knows if that'll come about, but that's the plan at the moment."
Machine Gun Kelly and blackbear tag-team yet again for a song about a messy entanglement involving "my ex's best friend," which came out today (Aug. 7).

RELATED ARTICLES
Agents discovered a sinkhole near the tunnel in July.


A Hulu limited series will star Elle Fanning as Michelle Carter, who was convicted of involuntary manslaughter for encouraging her boyfriend to kill himself.


Fox News contributor Charlie Hurt reacts to Rep. Nancy Pelosi, D-Calif, lashing out at PBS' Judy Woodruff during an interview where she suggested the anchor was a GOP advocate. He later talks about the New York Attorney General suing to dissolve the NRA and how the negotiations are going in Congress over additional stimulus for unemployed Americans.


Francisco Cornejo walking to his car after making a hefty withdrawal from his account. He was carrying 200-thousand dollars when a robber attacked him and ripped away Conejo's bag of money. The thief escaped with the money and has yet to be arrested.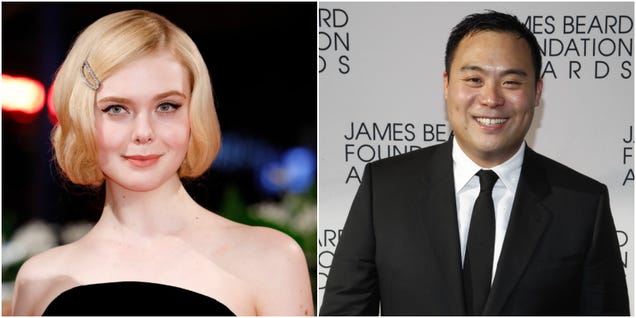 It's a big news day for Hulu, which has already unveiled the first look at its Animaniacs revival and announced the renewals of Love, Victor and Taste The Nation With Padma Lakshmi. (Do not get this confused with the onslaught of news that would typically pour out of the Television Critics Association summer press…

Read more...



RELATED ARTICLES
"Each time I hear this word, I feel like someone was clawing at my heart."



RELATED ARTICLES
White House economic adviser Larry Kudlow doesn't have the best track record when it comes to predictions. And CNN anchor Poppy Harlow was more than ready with the receipts when he came on her show to talk about the coronavirus fallout Friday morning. Harlow began her interview by asking Kudlow if he and President Donald Trump are "worried" about the slowdown in the recovery. "I don't know that there's a slowdown. These job numbers will go up and down," Kudlow replied. When Harlow noted that only 1.8 million jobs were added in July compared to 4.8 million in June, he said, "That is true, and it's going to be uneven as it always is." Kudlow continued to push the administration's argument that a $600 weekly federal unemployment benefit has been a "disincentive" for Americans to go back to work. And when Harlow asked for evidence, he pointed to a University of Chicago study that supposedly supports that claim. "But, Larry, the University of Chicago survey, it doesn't conclude what you're arguing," Harlow said. "I know you don't want to incentivize people to go to work when it's a dangerous situation for them to go because the virus is not under control," she added, noting that she talked to the author of that study who said "it's a mistake to draw the conclusion as you have been and the White House has been that right now it's a disincentive to go back to work." All Kudlow could say in response was, "We can argue one academic versus another,
Six new paperbacks to check out this week.
Elon Musk tweeted out a meme critical of Bernie Sanders in response to a bill Sanders introduced that would tax billionaires to pay for health care.


Cardi B and Megan Thee Stallion flipped Frank Ski's "Whores in This House" for their new wet-and-wild "WAP" single and accompanying visual, but they invited some other slithery friends to come inside.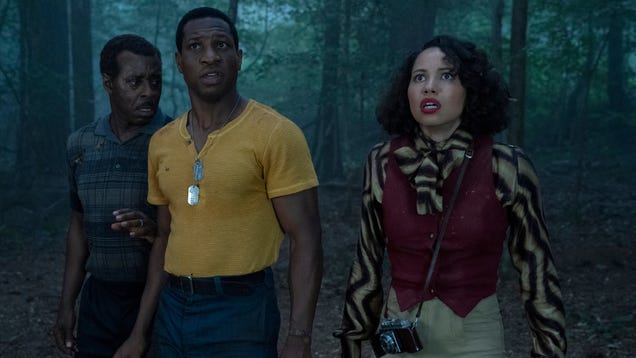 More than 50 minutes into Lovecraft Country's pilot episode, "Sundown," Atticus (Jonathan Majors), his childhood friend Leticia (Jurnee Smollett), and his uncle George (Courtney B. Vance) are closely tailed by a bloodthirsty monster on an empty rural road. Bound by frustrating small-town speeding limits,…

Read more...


This week's new music got music lovers seeing double the star power in single releases. But which release powers through to the top of the list?
President Trump would love to have dinner with you, for the low, low price of a $10,000 fine.The Trump campaign blitzed supporters this week asking for donations in exchange for the chance to attend a "VIP dinner" with the president in Southampton, New York on Aug. 8, but Popular Information's Judd Legum, who investigated the contest, says the fundraising attempt is a pretty blatant "scam."The ads, which reportedly cost the campaign $100,000 to run on Facebook, failed to mention that anyone residing in one of 35 states is legally barred from attending the fundraiser (or any event in the state of New York, for that matter).Since late June, visitors to New York who are coming from states with surging COVID-19 numbers have been told they need to undergo a mandatory 14-day quarantine to help prevent the virus' spread. New York Gov. Andrew Cuomo (D) has since doubled down on that requirement, imposing fines and installing checkpoints for visitors.It's unlikely that Trump, who has gone head-to-head with Cuomo throughout the pandemic, has forgotten these restrictions. Still, that didn't stop the campaign from advertising its one-of-a-kind deal to those very people."In one heavily promoted version of the ad, 73 percent of the impressions were targeted at users in states subject to New York's quarantine order," Legum writes.The Trump campaign seems to have advertised the fundraiser knowing much of its targeted audience wouldn't be in a position to actually a
Republicans and Democrats remain divided on when business and activities should reopen.


From Normani to Rosalía, and yes, Kylie Jenner.
Russia will perceive any ballistic missile launched at its territory as a nuclear attack that warrants a nuclear retaliation, the military warned in an article published Friday. The harsh warning in the official military newspaper Krasnaya Zvezda (Red Star) is directed at the United States, which has worked to develop long-range non-nuclear weapons. The article follows the publication in June of Russia's nuclear deterrent policy that envisages the use of atomic weapons in response to what could be a conventional strike targeting the nation's critical government and military infrastructure.


Selena Gomez has joined the cast of Hulu's upcoming comedy series "Only Murders in the Building," the streamer announced Friday.Written by Steve Martin and "Grace & Frankie" alum John Hoffman, the comedy follows three strangers who share an obsession with true crime and suddenly find themselves wrapped up in one.Gomez will star and executive produce alongside Martin and Martin Short. "This is Us" creator Dan Fogelman and Jess Rosenthal also executive produce.Also Read: Hulu in August: Here's Everything Coming and GoingThe new project marks a return to scripted television for Gomez, who previously led Disney Channel's "Wizards of Waverly Place." She also stars in her own cooking show, "Selena Chef," premiering later this week on HBO Max. She most recently starred in Jim Jarmusch's "The Dead Don't Die" opposite Bill Murray and Adam Driver.As a producer, Gomez's credits include Netflix's "13 Reasons Why" and the Sony romantic comedy "The Broken Hearts Gallery."Read original story Selena Gomez Joins Martin Short, Steve Martin Comedy 'Only Murders in the Building' at Hulu At TheWrap


This year's virtual, time-crunched Democratic National Convention isn't making space for many top Democrats to speak.The DNC has set aside just two hours every night from August 17-20 for the convention where former Vice President Joe Biden will accept the nomination. That has led the Biden campaign to make some "ruthless cuts" to some of the highest profile Democrats out there, though the convention's official schedule is far from finalized, Politico reports."It goes without saying that the party's two most popular figures," former President Barack Obama and first lady Michelle Obama, will get a big role even with time so limited, Politico writes. Former President Bill Clinton and 2016 Democratic nominee Hillary Clinton are in as well. But some Democrats have "grumbled" that if Hillary Clinton is appearing, failed nominees like Al Gore and John Kerry probably should too, per Politico. Others are worried about "spotlighting" Bill Clinton "in the MeToo era," Politico continues.Rep. Alexandria Ocasio-Cortez (D-N.Y.) reportedly doesn't have a slot yet, nor do any of her fellow progressive political newcomers. But the party has reportedly made room for former Ohio Gov. John Kasich, a Republican who ran against President Trump in 2016. He'll speak on the same night as Sen. Bernie Sanders (I-Vt.) "in a demonstration of unity," Politico writes. Democrats are also reportedly on the lookout for veterans and Republicans with national security expertise to speak, though planning is still unde

RELATED ARTICLES
Prominent Democrats have pushed a conspiracy theory that the Postal Service is implementing cost-cutting changes to its service in order to bolster President Trump's reelection prospects, despite the agency's insistence that a recommitment to "existing operating plans" will not affect its ability to meet the 2020 election demand.Last week, Barack Obama claimed during a eulogy for the late congressman John Lewis that "those in power" are "undermining the Postal Service in the run-up to an election that's going to be dependent on mail-in ballots."This week, Hillary Clinton tweeted that reports of slower Postal Service delivery times amounted to a "Republican sabotage of the USPS" and "a Trump strategy to make voting by mail more difficult this fall." And on Wednesday, Senate Minority Leader Chuck Schumer (D-N.Y.) said it was a "sine qua non" for the USPS to reverse a slowdown in delivery times amid negotiations over a new coronavirus relief package.Senator Gary Peters (D., Mich.) also told the Washington Post that he would open a probe into the matter.But when asked about the allegations, USPS spokesman David Partenheimer categorically denied the nefarious characterizations of the agency's longstanding service problems. "We are not slowing down Election Mail or any other mail," David Partenheimer told National Review in an email. "Instead, we continue to employ a robust and proven process to ensure proper handling of all Election Mail consist
A GoFundMe account has been set up to help the family of Winsome Chua, an American Airlines employee in Phoenix who died of COVID-19.


The author's stories have influenced countless works, including the new HBO series "Lovecraft Country." But how do modern adapters reckon with his racism, his sexism and his profound weirdness?
Alyssa Milano appeared on "Cuomo Prime Time," just one day after revealing on Instagram that she tested positive for COVID-19 antibodies.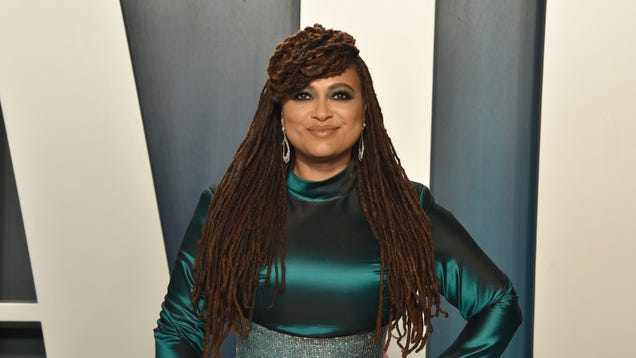 The One Perfect Shot Twitter account has been around for 7 years at this point, serving up to its nearly 600,000 followers a regular feed of well-crafted cinematography and movie-based storytelling. In fact, the account has proven so popular that it's now entered into what we can only describe as the …

Read more...


Instead, the show will go on at outdoor venues with "limited or no audience."
President Donald Trump said on Friday he would be working over the next couple of weeks on an executive order to require health insurers to cover pre-existing conditions. Insurance companies were prohibited from denying coverage to people with pre-existing conditions under the Affordable Care Act passed under former President Barack Obama, known as Obamacare, which the Trump administration has tried to scrap. "Over the next two weeks I'll be pursuing a major executive order requiring health insurance companies to cover all pre-existing conditions for all customers," Trump said at a news conference at his golf property in Bedminster, New Jersey.


The VMAs bowed to reality on Friday (Aug. 7) and announced that the VMAs will not be held at Barclays Center in Brooklyn, as originally planned.  Instead, the Aug. 30 show will include "several outdoor performances around New York City.
Each episode will take a deep dive into a director's "most iconic shot," as well as a seminal cinematic image that influenced their career.
Derbyshire's Bloodstock joins with 12 other European festivals for a virtual event.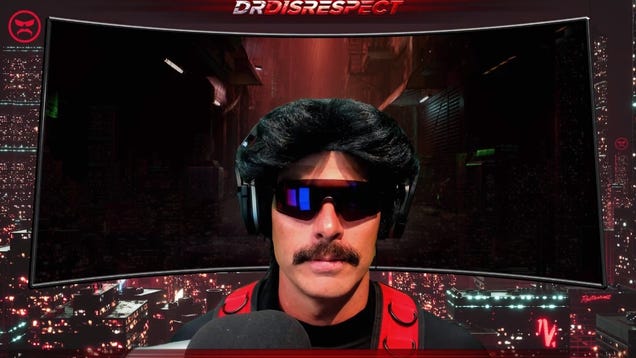 In June, Twitch permanently banned one of its biggest stars, Guy "Dr Disrespect" Beahm, with no public indication as to why. Today, Beahm streamed for the first time since getting the big, purple boot from Twitch—now on YouTube. He was met by hundreds of thousands of concurrent viewers. And questions.


Read more...


Katy Perry knows exactly what kind of mom she wants to be, but right now, she's transitioning out of her 20-year pop star career into a "poopedstar" one.
New York was in the midst of a record homelessness crisis even before the coronavirus hit. Some 60,000 people were filling municipal shelters across the city every night. Nearly a third of that number was living in dorm-style facilities for single adults, sharing bathrooms, dining areas and sleeping facilities."When Covid struck, we recognised very quickly this was a recipe for disaster," said Jacqueline Simone, of Coalition for the Homeless, a New York charity. The problem was only going to get worse, they warned, as the economic crisis caused by the pandemic deepened.


Live Nation says it will host the first large-scale live music event in Germany since the pandemic began, with a concert on Sept. 4 headlined by Bryan Adams.
When Yusef Karam rushed back to the building that has been in his family for the past 70 years, he found destruction: his cousin had died when glass lodged into his face, the tenants of his 20 apartments were fleeing the ruins of their homes and the building that his father built was destroyed. "It is a complete disaster," he said. Three days after the blast, 60 volunteers were still working to remove the debris that was piled high outside the building. Just 250 metres from the blast site, Mr Karam said his family home and business looked like "an atomic bomb had gone off," when he rushed there after the explosion. His cousin was dead, another tenant was blinded and others were severely injured. As the dust settles in Beirut and the mass volunteer-led clean-up mission continues, Mr Karam is among the hundreds of thousands who cannot conceive of how they will rebuild their lives. The governor of Beirut estimates that up to 300,000 people have been left homeless by the explosion that brought the Lebanese capital to its knees on Tuesday.


He helped start noncommercial stations in the 1960s and '70s, offering an eclectic mix of music and talk. His goal: to change the world.
The venue plans to expand the livestream into a hybrid model that welcomes in-person fans back to concerts in Nashville. 
A request to fellow writers: Inscribe your book to me with one pithy piece of guidance.
Here's how Billboard scored the round-by-round showdown between the two veteran hitmakers -- with our winner for the entire event at the very bottom.
A statistic showing that approximately 86% of fans are opting to hold onto their Live Nation tickets instead of asking for a refund has concert industry executives feeling optimistic about a recovery. But what does that number really mean?
Keke Palmer is set to host the 2020 MTV Video Music Awards, which are slated for Aug. 30 at Barclays Center in Brooklyn.
Look back at the 10 most recent productions to play over 100 performances at the venue.
A bustling event for a wealthy and elegant audience is underway in Austria, despite the coronavirus pandemic.

RELATED ARTICLES