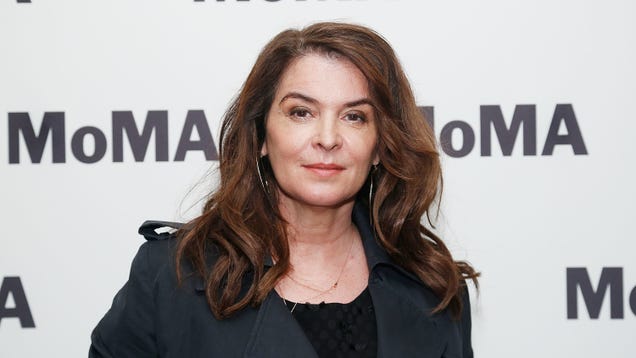 Earlier today, disgraced movie mogul Harvey Weinstein was found guilty of committing a criminal sexual act in the first degree and rape in the third degree, with him immediately being remanded into custody and taken to prison until his sentencing on March 11. Weinstein was also acquitted on two counts of predatory…

Read more...



RELATED ARTICLES
A jury convicted Mr. Weinstein of felony sex crime and rape, but acquitted him of the most serious charges against him, predatory sexual assault.
The defense argued #MeToo had gone too far, but the jury suggested the opposite: that accountability could extend from the court of public opinion to a court of law.
Former movie producer Harvey Weinstein was convicted of sexual assault and rape by a New York jury on Monday and handcuffed in court, a milestone verdict for the #MeToo movement that inspired women to go public with misconduct allegations against powerful men.
The coronavirus has now spread well beyond Asia, hitting the Middle East, Europe, and other parts of the globe. As new cases continue to erupt in different countries, what should American consume...



RELATED ARTICLES
With Saul as his guiding hand, Jimmy's making a killing off the lesser impulses of Albuquerque's reliably delinquent ranks.

RELATED ARTICLES
At one point during the public memorial service Monday (Feb. 24) for Kobe and Gianna Bryant and the seven others who died on Jan. 26 in a tragic...
The Auschwitz Memorial said the show's human chess scene at a concentration camp was a dangerous caricature, and called for the removal of an anti-Semitic children's book.
"These are men's jobs," a blogger said in a viral tweet, adding that women ought to "stick to being feminine."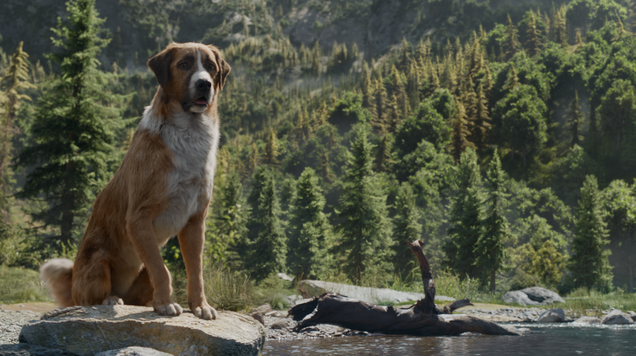 Whether it's because of the redesign or the fact that 2020 has started off so slow that Bad Boys For Life is the biggest new movie of the year, Sonic The Hedgehog is an undeniable success. It kicked Birds Of Prey's butt at the box office last week and won again this week, but its lead shrank considerably. Sonic made…

Read more...


Family, friends and fans of the late Kobe Bryant gathered in Los Angeles at the Staples Center to celebrate the life of Lakers great and his 13-year-old daughter.
When the Juno Awards are presented on March 15, Jann Arden will become the 11th woman to be inducted into the Canadian Music Hall of Fame. She'll...
In order to secure the rape and sexual assault convictions that will send Harvey Weinstein to prison, prosecutors called a parade of witnesses who portrayed the former Hollywood producer as a man who abused his power to prey on younger women.
  Stars packed Staples Center in Los Angeles on Monday (Feb. 24) to fill the massive void left by one of the greatest players to ever...
A museum spokesman said authors and artists have a special obligation to tell the truth about Auschwitz
Lauren Yee's intimate rock epic, seen around the country and now premiering in New York, is directed by Chay Yew.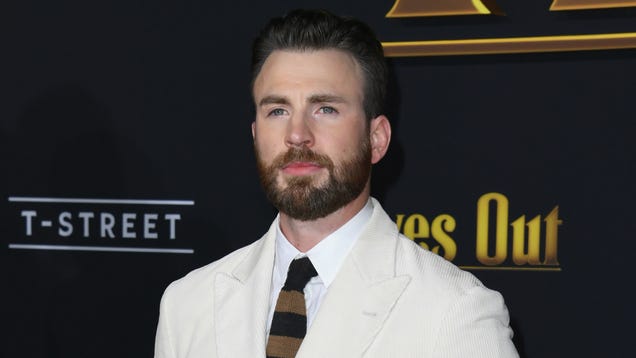 Which will America get sick of first: Chris Evans playing against type as a bad guy or Jon Hamm playing against type as a goofy dope? Hopefully it's not the former, because The Hollywood Reporter says that Evans is in talks to join Greg Berlanti's remake of Little Shop Of Horrors as sadistic dentist Orin Scrivello. …

Read more...


Facing outrage over comparing Vermont Sen. Bernie Sanders' Nevada Democratic caucus victory to France falling to the Nazis in World War II, Chris Matthews addressed the controversy at the top of his Monday night broadcast."As I watched one-sided results of the caucus in Nevada, I reached for a historical analogy and used a bad one," the veteran MSNBC personality said. "I was wrong to refer to an event from the last days, or actually the first days, of World War II.""Senator Sanders, I'm sorry for comparing anything from that tragic era in which so many suffered, especially the Jewish people, to an elected result in which you were a well-deserved winner," Matthews continued. "This is going to be a hard-fought, heated campaign of ideas."The Hardball host concluded his apology by saying he would "strive to do a better job" of "elevating the political discussion" in the coming weeks and months before congratulating the Democratic presidential hopeful on his "tremendous win down in Nevada."Matthews then welcomed on New York City Mayor Bill de Blasio, who recently endorsed Sanders, to make the case for the Vermont senator's candidacy.MSNBC has come under fire for its increasingly negative and critical coverage of the Democratic socialist lawmaker as the primary has heated up. Even before Matthews made his unfortunate analogy, the longtime host had been blasted over his unhinged reactions to Sanders' rise.Prior to Monday's mea culpa, Matthews received criticism from his own colleagues for his remarks

RELATED ARTICLES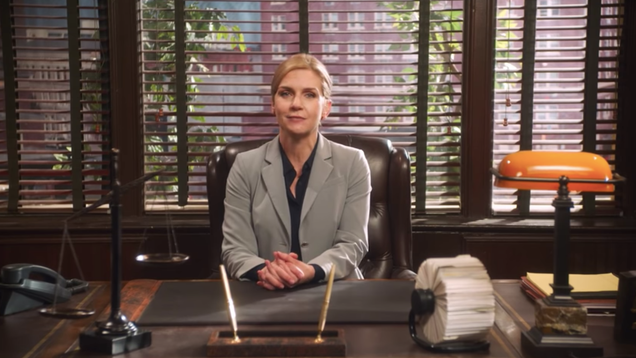 "If you want to be a good lawyer, you have to be a good lawyer."

Read more...


Taron Egerton and Scarlett Johansson are the potential leads.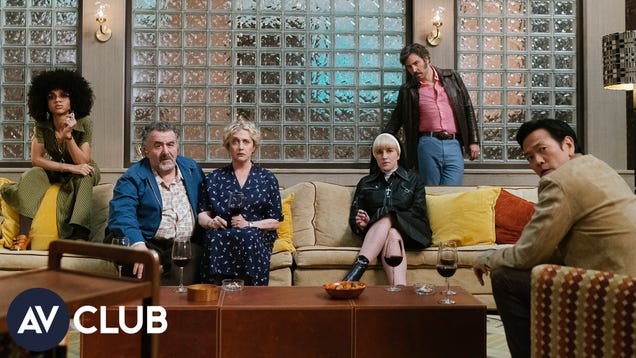 Amazon's splashy new series Hunters premiered this past Friday, introducing audiences to a cadre of Nazi-hunting heroes bankrolled by Al Pacino's Meyer Offerman, a Holocaust survivor considered to be "Bruce Wayne rich" by his new protege Jonah (Logan Lerman). The series is filled to the brim with comic book imagery…

Read more...


Honoring Kobe and Gianna Bryant's respective jersey numbers, Jennifer Lopez took to Instagram to show her special way of remembering the father-...

RELATED ARTICLES
While the impeachment proceedings are now over, ongoing lawsuits and upcoming books are expected to reveal still more details about the campaign to have Ukrainian President Volodymyr Zelensky pursue the investigations Trump wanted.


The intimate rock epic, seen around the country and now premiering in New York, is directed by Chay Yew.

RELATED ARTICLES
C.A. Johnson's world premiere officially opened February 24.
He faces six counts of felony disorderly conduct
Republican Senator Susan Collins, a senior member of the Senate Intelligence Committee, on Monday rejected President Trump's pick to lead the intelligence community, saying Richard Grenell does not have the experience to serve as director of national intelligence."I would have much preferred that the president nominate the acting director Maguire for the post," Collins said, referring to the former director of national intelligence, Joseph Maguire."As one of the four authors of the law that created the DNI back in 2004, I care deeply about that position and believe the person needs experience in the intelligence community, which regrettably Ambassador Grenell does not have," Collins continued.The Maine Republican, who is up for reelection this year, is the first in Trump's party to raise concerns about his pick. Collins helped draft the 2004 law that established the office of director of national intelligence.Maguire was forced out on Thursday, his sudden departure causing consternation among the Intelligence Community, and replaced with Grenell, formerly the U.S. Ambassador to Germany.His departure came after Trump was reportedly irked about a classified briefing last Thursday during which Shelby Pierson, the intelligence community election threats executive, warned lawmakers that Russia is again interfering in the 2020 campaign and attempting to get Trump reelected.The president was said to be "out of joint with Maguire" on that process after hearing about the intelligence concl
Following an extended run in Glencoe, Illinois, the new musical will begin performances at Stage 42 April 7.
The comments come as the Trump administration prepares to request an emergency funding package from Congress to combat the coronavirus.


"Wolf Hall" and "Bring Up the Bodies," the first books in her Thomas Cromwell trilogy, have sold millions. Now the two-time Booker Prize winner is finishing the job with "The Mirror and the Light."
German YouTuber Naomi Seibt is on a crusade against Greta Thunberg's climate activism, which she rejects as a "dystopian agenda of climate alarmism."


Performances will begin April 21 at the New Jersey venue.
The lawsuit alleges Island Express Helicopters put the helicopter in the air when conditions were not safe for flying.


Exclusive: By releasing one simple indicator of his heart health, Sanders could address lingering questions, the president of the American College of Cardiology says.


Former "Empire" actor Jussie Smollett pleaded not guilty in a Chicago court on Monday to renewed felony charges that he made false reports to police about being attacked in a hate crime that he is accused of staging in a bid to advance his career.
Performances will begin in Arlington, Virginia, March 24.
Former "Empire" actor Jussie Smollett pleaded not guilty on Monday to renewed felony charges that he made false reports to Chicago police about being attacked in a hate crime that he is accused of staging in a bid to advance his career.
Amazon Prime's new series "Hunters" has been accused of historical inaccuracies by the Auschwitz Memorial over a scene in which prisoners are forced to play "death chess."


Donald Trump has embarked on his first presidential visit to India, the world's largest democracy - and home to the world's largest population of vegetarians. Since Mr Trump is a noted beef-eater, in particular a lover of steak and burgers, gastronomically speaking, the visit will prove one of his most challenging.It's not all bad news for Mr Trump. India's reputation for overwhelming vegetarianism is overstated, and it's thought that more families eat beef at home than generally admit it.



RELATED ARTICLES
The museum of the Nazi German Auschwitz death camp is objecting to a scene in a new Amazon TV series that shows a murderous game of human chess being played there, insisting that no such thing took place at the camp. The museumand memorial that guard the Auschwitz-Birkenau site in southern Poland, its historic facts and the memory of the victims tweeted about the scene in Amazon's series "Hunters." It said inventing fake scenes is "dangerous foolishness and caricature," encourages Holocaust deniers and is disrespectful of the camp's some 1.1 million victims, including women and children. The series' creator, David Weil stressed in a statement it was not a documentary but a narrative with largely fictional characters.


In the fifth and penultimate season, there's a sense of impending doom and decay in the air. But in a good way.
Première actrice de renom à avoir dénoncé le harcèlement dans le milieu du cinéma français, Adèle Haenel appelle le gouvernement à faire davantage pour les victimes de violences sexuelles, dans son premier entretien accordé depuis son témoignage.

RELATED ARTICLES
A new adaptation of the Jack London tale had a good opening this weekend, though it didn't unseat "Sonic The Hedgehog."
John Legend is the latest musician to hit the campaign trail and will be joining his preferred presidential candidate in Charleston, S.C....
Model Arizona Muse urged the fashion industry to become more environmentally sustainable and use its power to help combat climate change, as she joined forces with campaign group Extinction Rebellion ahead of London Fashion Week.