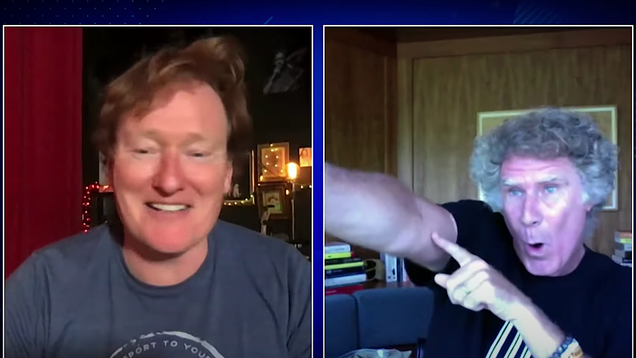 With most of the late-night hosts taking a few weeks off, Conan O'Brien looked to steal all the ratings on Monday, not just by airing a new Conan, but by being the first host to bust out of quarantine. Broadcasting live from legendary (and pandemic-shuttered) L.A. comedy club Largo At The Coronet, Conan came onstage…

Read more...



RELATED ARTICLES
The Broadway alum and Emmy-winning writer returns with the musical children's variety show.

RELATED ARTICLES
The Hollywood star is suing The Sun newspaper over a story saying he abused his ex-wife Amber Heard.
Former Kasabian frontman Tom Meighan pleaded guilty Tuesday (July 7) at Leicester Magistrates' Court to assaulting his former fiancée.

RELATED ARTICLES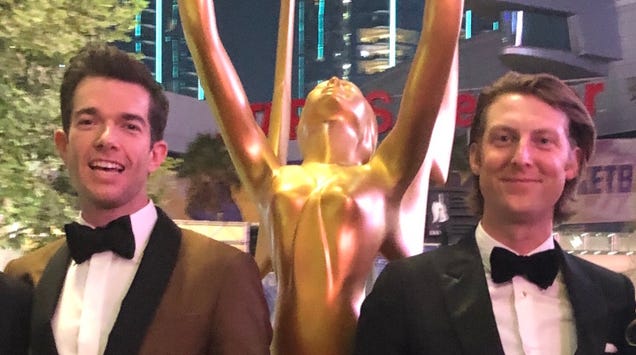 John Mulaney and musician Eric Hutchinson are old friends. While the comedian is best known for his stand-up specials (and recent Netflix special John Mulaney & The Sack Lunch Bunch), Hutchinson has built a steady discography of soulful pop-rock, ever since his debut record Sounds Like This became the highest-charting…

Read more...


The winners of the 2020 ASCAP Latin Awards were announced virtually this year.

RELATED ARTICLES
TikTok said Tuesday it will stop operations in Hong Kong, joining other social media companies in warily eyeing ramifications of a sweeping national security law that took effect last week.
'Public" schools have been a catastrophe for the United States. This certainly isn't an original assertion, but as we watch thousands of authoritarian brats tearing down the legacies of George Washington and Abraham Lincoln, it's more apparent than ever.State-run schools have undercut two fundamental conditions of a healthy tolerant society. First, they've created millions of civic illiterates who are disconnected from long-held communal values and national identity. Second, they've exacerbated the very inequalities that trigger the tearing apart of fissures.If you're interested in ferreting out "systemic racism," go to a big-city public-school system. No institution has fought harder to preserve segregated communities than the average teachers' union. And I don't mean only in the schools.Prosperous Americans already enjoy school choice -- and not merely because they can afford private schools. Anyone who has ever tried to buy a suburban home in a major metro area can tell you how acutely school districts influence home prices. Many middle-class and working-class families are priced out of areas with good schools because of inflated home values and high property taxes. And families who might otherwise choose to live in more diverse areas are kept out because of failing schools.This entire dynamic is driven by the antiquated notion that the best way to educate kids is to throw them into the nearest government building. It's the teachers' unions that safeguard these fiefdoms through racketeering schemes: First they funnel taxpayer dollars to the political c
David James Poissant's "Lake Life" tests the limits of a family's capacity for love and forgiveness.
Take bored boys. Add lucid dreaming. Shake vigorously. Welcome to Alex North's dark thriller, "The Shadows."
Infectious disease specialist Dr. Peter Chin-Hong told NBC Bay Area: "That tower is burning and it's really unsafe to get in their right now."


Fresh off the premiere of his new Netflix musical comedy Eurovison Song Contest: The Story of Fire Saga, Will Ferrell scores his first entry on a Billboard songs chart, as "Husavik" debuts at No. 16 on Digital Song Sales.

RELATED ARTICLES
Australia warned its citizens Tuesday they could face "arbitrary detention" if they travel to China, the latest sign of growing tensions between the two nations. The foreign ministry issued the warning in updated travel advice, which also noted that Chinese authorities had detained foreigners for allegedly "endangering national security". Australia has already told its citizens to avoid all international travel due to the coronavirus pandemic, and the updated advice did not raise the overall level of the warning against travel to China.


Joseph Fucheck had claimed he was a Navy SEAL in his tirade in North Miami-Dade, Florida. He was arrested for the incident last month.


An excerpt from "The Beauty in Breaking," by Michele Harper
The Fox News host Tucker Carlson made flippant remarks about Sen. Tammy Duckworth's military service and called her demeanor "unimpressive."


Lacy Crawford told her story when she was a student at St. Paul's School. Few people listened. Now she's telling it again.
"The Vapors," by David Hill, brings the mobsters, gamblers, drinkers and crooked politicians to life in an exuberant history of a now-forgotten capital of sleaze.
Michele Harper's memoir could not be more timely. Also, if think your job is stressful, take a walk in this author's white coat.
Two new story collections reveal the toxicities of (mostly white) masculinity, from the frat house to the Midwestern farm.
"22 Minutes of Unconditional Love," by Daphne Merkin, muses on the process of making up stories while recounting a young woman's torrid affair with an older man.
Lynn Steger Strong's new novel follows a Brooklyn wife and mother through professional failure, bankruptcy and the legacy of her past traumas.
Camilla Lackberg shows how stifled ambition never really goes away. It just bides its time.
Julian E. Zelizer's "Burning Down the House" sees Newt Gingrich's rise in Congress as a turning point in political history.
His sole audience member? His assistant, Sona Movsesian.
Michelle Gross, her husband, and their two dogs drove from New Jersey to North Carolina in mid-June and stayed at three hotels along the way.



RELATED ARTICLES
Seven men have been arrested after an alleged racist incident on the Fourth of July in an Oregon beach town.Police said that the men allegedly yelled racial slurs at a black family and used Nazi salutes while people spent Independence Day on the beach in Lincoln City, southwest of Portland.



RELATED ARTICLES
The imposition of a sweeping national security law on Hong Kong has sent chills through Taiwan, deepening fears that Beijing will focus next on seizing the democratic self-ruled island. China and Taiwan split in 1949 after nationalist forces lost a civil war to Mao Zedong's communists, fleeing to the island which Beijing has since vowed to seize one day, by force if necessary. "The law makes me dislike China even more," 18-year-old student Sylvia Chang told AFP, walking through National Taiwan University in Taipei.


Dr. Anthony Fauci said Monday the United States' handle on the COVID-19 outbreak is "really not good" and that action is needed to curb the spread.


"There's no nepotism in your favor from being friends with Michaela Coel!"
He was a singer, songwriter, bandleader and a blazing fiddle player on hits like "The Devil Went Down to Georgia." His politics swung, too, from left to right.
A recap of the late legend's 15 biggest Hot Country Songs hits.

RELATED ARTICLES
The US singer and songwriter was best known for his country hit The Devil Went Down to Georgia.
"Boy, this pussy talk euros, dollars, and yens."
Travis Tritt feels more than heartbroken about the loss of fellow country singer Charlie Daniels, who died Monday (July 6) from hemorrhagic stroke at 83 years old.
City Girls and Doja Cat let everyone know they prioritize business over pleasure in their provocative "P---y Talk" music video that premiered today (July 6).
The Country Music Hall of Famer died Monday at a hospital in Tennessee, after doctors said he had a stroke
Country stars from Brad Paisley to Luke Combs mourned the death of "The Devil Went Down to Georgia" fiddler Charlie Daniels on Monday morning (July 6).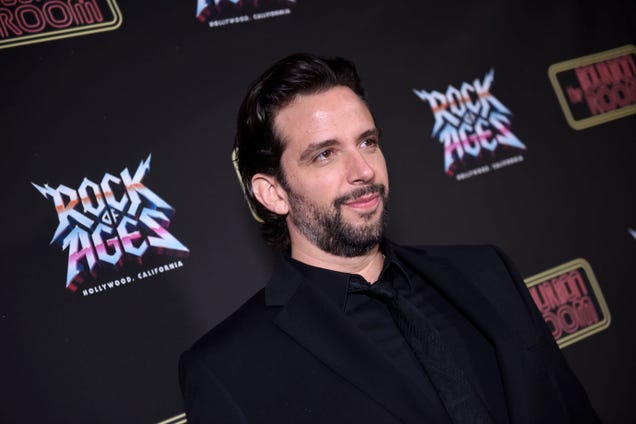 Nick Cordero, beloved star of such Broadway productions as Waitress, Bullets Over Broadway, and Rock Of Ages, has died at the age of 41 following a protracted battle with COVID-19. The actor's passing was announced by his wife, Amanda Kloots, who had been documenting her husband's struggles over the past several…

Read more...



RELATED ARTICLES
Paul Weller shouts to the top of the U.K. midweek chart with "On Sunset" (Polydor), his fifteenth solo album.
A Hong Kong museum chronicling the crackdown by Chinese troops on pro-democracy protesters in Tiananmen Square is raising funds to digitalise its collection as concerns over a new national security law create uncertainty over its future. Lee Cheuk-yan, chairman of the Hong Kong Alliance in Support of Patriotic Democratic Movements of China, who manages the museum, said it was not clear whether the museum would be treated as subversive or undermining the Chinese government. The annual June 4 anniversaries, commemorated in Hong Kong by tens of thousands of people, are not acknowledged by the Chinese government.


The Off-Broadway company continues to host weekly free live streams of musical excerpts.

RELATED ARTICLES
The threat isn't just in what the plane can do in the air.


The Disney filmed version has fans wondering what's accurate. Historians are fans, too, and they have answers, along with caveats.
The actress first joined NBC's long-running soap in 1983.

RELATED ARTICLES
Yes, a stage recording of Laurence Olivier as "Othello" received nominations, as did James Whitmore for another play that was filmed.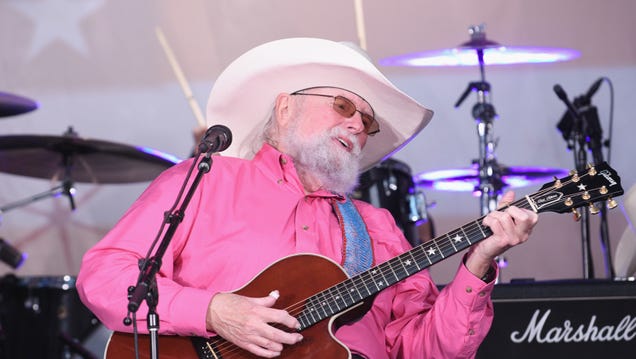 Charlie Daniels, the Southern singer and songwriter behind hits like "The Devil Went Down To Georgia," has died. As Variety reports, the musician died of a hemorrhagic stroke in Hermitage, TN. He was 83.

Read more...



RELATED ARTICLES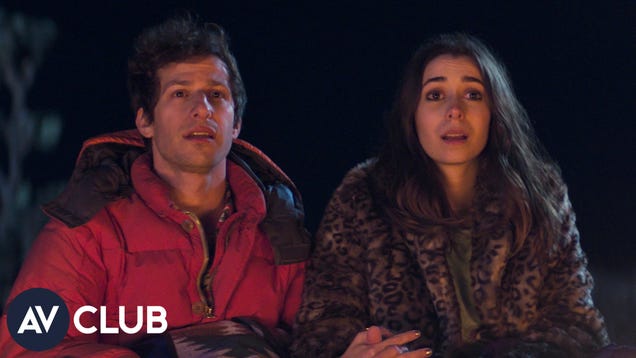 Palm Springs—like a handful of great movies before it—imagines what might happen if you found yourself stuck in an endless loop, living the same day over and over again. If that sounds a little too close to our current, quarantined reality, well, that part was unintentional. Lucky for us, Palm Springs offers up plenty…

Read more...


His vast output included atmospheric music for spaghetti westerns in his native Italy and scores for some 500 movies by a Who's Who of directors.

RELATED ARTICLES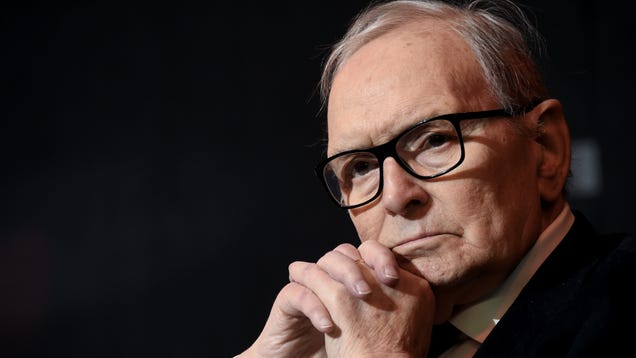 Ennio Morricone, the Oscar-winning Italian composer best known for his immersive work on Sergio Leone's spaghetti Westerns, has died. A lawyer for Morricone confirmed to CNN that the composer died in a Rome hospital after falling and breaking his leg. He was 91.

Read more...