Joe Biden and Kamala Harris will be sworn in as president and vice president of the United States on Wednesday during the 59th Inaugural Swearing-In Ceremony.
The youngest inaugural poet in U.S. history will read a work she finished after the riot at the Capitol. "I'm not going to in any way gloss over what we've seen," she says.

RELATED ARTICLES
Emily Rapp Black ponders the unanswerable in her new memoir, "Sanctuary."
August Wilson's Jitney opens on Broadway on this date in 2017, later winning the Tony Award for Best Revival of a Play.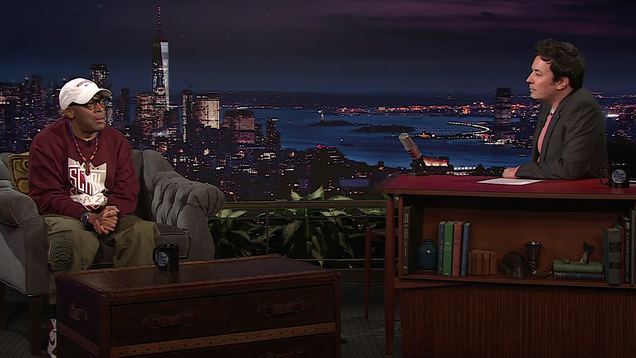 Spike Lee braved the—well, everything—to come by The Tonight Show's New York studios in person on Monday to share his memories of Martin Luther King's death for Martin Luther King Day. Lee himself was just 11 and sitting on his family's Brooklyn stoop, when, as he recalled for Jimmy Fallon, he heard the chilling sound…

Read more...


Tamara Harvey will direct the U.K. production, featuring a contemporary adaptation by Henry Filloux-Bennett.
Creator of the BBC crime drama says he "always wanted to end Peaky with a movie".
Tom Hanks will host the primetime special Celebrating America following President-elect Joe Biden and Vice President-elect Kamala Harris' inauguration on Wednesday night.
Be best? More like high B-flat.
The latest news and headlines from Yahoo! News. Get breaking news stories and in-depth coverage with videos and photos.
"Craft in the Real World," by Matthew Salesses, dismantles assumptions about the art of fiction and how it should be written.
The country music legend, who was nominated for a Tony Award for her score for the show, celebrates her birthday January 19.
Just like all the signs pointed toward.
Rachel crossed a line a while ago, and now there's nothing fun about watching her dance on the other side.
Olivia Rodrigo's super-smash "Drivers License" is on a historic roll, so of course Halsey sent the singer a super-sweet gift to celebrate her success.
Martin Luther King Jr., whose birthday we celebrate on Monday (Jan. 18), was assassinated on April 4, 1968 -- just four days before the 40th annual Academy Awards were scheduled to take place.
The president issued an amended executive order adding dozens of honorees to the monument park he announced this summer.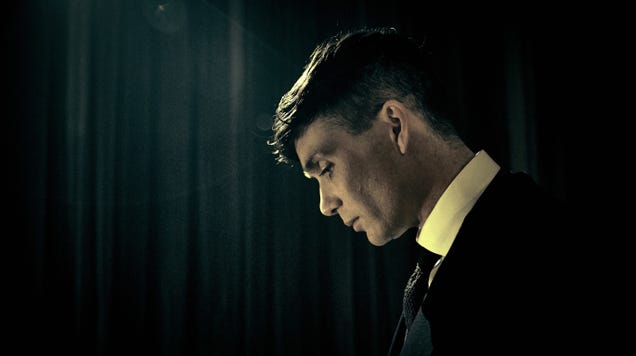 According to Variety, BBC crime drama Peaky Blinders—starring Cillian Murphy as up-and-coming gangster Tommy Shelby in post-WWI England—will be coming to a somewhat surprising end after its upcoming sixth season (it's on Netflix here in the colonies). The show just resumed production after shutting everything down…

Read more...


The virtual event streams at 11 AM ET.
The latest daters are in unfamiliar surroundings as the Channel 4 series moves to a new restaurant.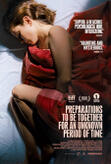 Opens Friday, Jan 22, 2021

Movie Details




He was convicted of murder and died an inmate in California, but the producer's work in the early 1960s is an inextricable part of pop music history.
Can't get to a movie theater? Studios have made these films available to stream from home
William Feaver's "The Lives of Lucian Freud: Fame, 1968-2011" completes a two-volume biography of the pioneering realist painter.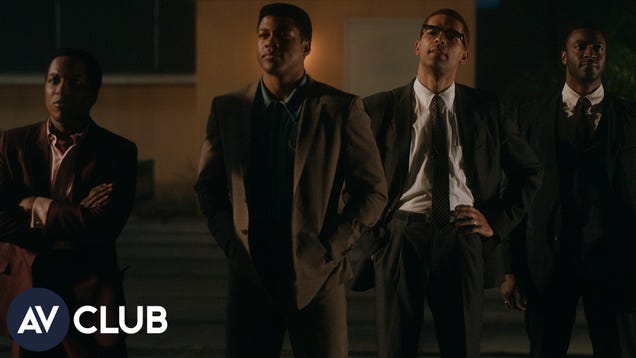 There's a real "supergroup" energy to Regina King's directorial feature debut, One Night In Miami, which imagines the conversations that occurred over one evening in 1964 when Malcolm X, Cassius Clay, Sam Cooke, and Jim Brown met up at the historic Hampton House hotel. Each was and is an icon in their own right, and…

Read more...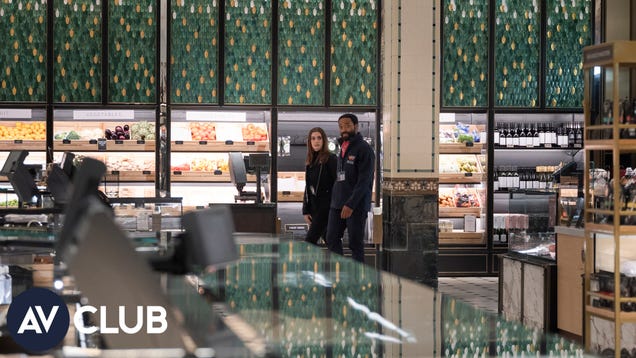 Locked Down is about a lot of things—a jewel heist, a couple going through a breakup, lost youth—but it's most keenly about the incredible stress and isolation so many of us are going through during the past 11 months or so of COVID-19-related lockdowns.

Read more...


The play by Katori Hall follows Martin Luther King, Jr. over a single night in the Memphis motel.
The theatrical concert explores the parallels between African-American and Jewish music.
Here are 10 songs you may not have been aware Phil Spector was involved in.
Cassius Clay, Malcolm X, Sam Cooke, and Jim Brown really did meet up in a Florida motel in 1964. Here's what we know about that historic night.
The two-time Tony winner celebrates her birthday January 15.
"Gone to the Woods" is a memoir so rife with childhood trauma he wrote it in the third person.
Gabrielle Union knows the value of a sturdy support system. But she also knows that not everyone has one.

She made this point at Monday night's 11th Annual Night of Opportunity Gala held in New York City for The Opportunity Network, a nonprofit that works with students from historically and systematically underrepresented communities achieve their college and career goals.

Union, 45, was an honoree at the event, and in her acceptance speech, she spoke about expanding the idea of what a support system can be. She explained that she learned the hard way that "your people" are not always who you thought they would be. She referenced the time she was raped as a sophomore in college.

"When I was raped at gunpoint, one of the most lonely and debilitating experiences of my life, I had to redefine what it meant to be a part of a community because my 'people' didn't have a ton of experience with rape survivors," the Being Mary Jane star and producer said to Cipriani's packed but silent dining room. "So I had to expand my idea of what and who my people were. I needed a different kind of support. I needed different opportunities, opportunities to heal and then the ability to want to continue living."

The summer before starting her sophomore year of college at UCLA, the actress was raped at gunpoint by a stranger in the Payless store where she worked.

RELATED VIDEO: Gabrielle Union's Heartbreaking Struggle with Infertility: 'I've Had 8 or 9 Miscarriages'

But that wasn't the first time she realized she needed "different" opportunities.

"When I was at UCLA, a lot of the kids I was at school with, their parents got them internships and their parents had jobs lined up for them or they took over the family business," she explained to PEOPLE. "I don'