Meanwhile screenwriter Matt Tomlin weighs in on how his next superhero project, the Robert Pattinson-starring reboot "The Batman," takes a new lens to the Caped Crusader story.



RELATED ARTICLES
MSNBC's Mika Brzezinski went off Friday morning, urging supporters of President Donald Trump not to be so "stupid" and Republican lawmakers to "wake up" about the ways she says the president is dangerously impacting the country."There's clear disdain that I have for this president, but look at the facts," the "Morning Joe" co-host said. "Look at how he's worn us down, from his paid-off porn star to Russia lies to racism in Charlottesville, racism across the board, children in cages… I mean lie after lie after lie. Conspiracy theories. Our country right now is really at a breaking point. If we don't find a way to hold this president accountable with his attempts to undermine the Post Office and also his apparent negligence — perhaps purposeful —  on saving the American people's lives in this pandemic. You are pathetic at this point."She went on, accusing Trump of "choosing not to" keep people alive amid the coronavirus pandemic and accusing his fellow GOP lawmakers of letting it happen.Also Read: 'Morning Joe' Hosts Knock Trump for Contributing 'Not Once, but Twice' to Previous Kamala Harris Campaigns (Video)Brzezinski's anti-Trump remarks lasted the duration of a three-hour show and caught attention online Friday."How stupid can you be, at this point, if you follow this president?" she demanded at one point. "I beg you not to be, for your life!"Watch some of her Friday remarks below:SUPERCUT!@morningmika goes on wild rampage
In a new interview, notorious Bachelor villain Corinne Olympios explained why she "acted like a psychopath" to win Nick Viall's attention on the show.


Three new books — by Jennifer Ackerman, Sarah Maslin Nir and Patrik Svensson — explore some familiar and some less known members of the animal kingdom.
Da'Vonne Rogers took a brief moment during her live eviction vote to call for justice in the killing of Breonna Taylor.


The video is mostly about Miley's pixie mullet.
The reunion comes a week before Newsies streams free on Playbill, along with never-before-seen content with the cast.
A new Massachusetts mandate has capped outdoor mass gatherings at 50 instead of 100, affecting current productions of Harry Clarke and Godspell.
Firebrand lawmaker Alexandria Ocasio-Cortez has hit back at an alleged snub by the Democratic party after being given just 60 seconds to deliver a speech a next week's convention.AOC responded on Twitter by posting the poem 'I have only just a minute', written by the late Dr Benjamin E. Mays, an American Baptist minister and civil rights leader.


States are opening back up, but some still require or recommend visitors self-quarantine for two weeks. Find out where.


The virtuoso musician performed globally during his heyday, and was renowned for his masterclasses.
Six new paperbacks to check out this week.
On Monday morning, hundreds of sixth, seventh, and eighth graders filed through the doors at Grenada Middle School in north Mississippi. Looking out of her classroom, math teacher Suzanne Alexander saw kids huddled together, giddy at being with friends for the first time in months. As she walked the halls, students she hadn't seen since they moved to remote learning in March surprised her with big, enthusiastic hugs. When the bell rang at the end of the day, those same students hung out around classroom doors, waiting on friends—perhaps too intimidated, in normal middle school fashion, to be seen walking out alone. It was, she said, a very typical first day of school. And that was the problem."Right now is not normal by any stretch of the imagination," Alexander told The Daily Beast. "And they don't even think about it. But I'm thinking, 'Oh my goodness, there are 50 kids huddled up around me.'" "We keep preaching, 'Don't gather in groups.' Well, when you've got kids, they're going to gather in groups. That's just the nature of kids."Morgues Are Overflowing in Mississippi and Coroners Are TerrifiedLast week, as Mississippi led the country in per capita deaths from the coronavirus, schools around the state began holding in-person classes in defiance of the state's own medical experts, who had pushed for a delayed start to the year. As has frequently been the case since he took office in January, the opinion of the one person able to mandate delaying the start date for schools statewide, Gov. Tate Reeves, a R
The Afghan government has begun releasing the last Taliban prisoners from a final batch of 400 who the militants want freed before they agree to start peace negotiations, a security agency spokesman said on Friday. The government agreed on Sunday to release the 400 "hard-core" prisoners after consulting a grand assembly of elders and other community leaders, known as a Loya Jirga. "The government ... yesterday released 80 Taliban convicts out of the 400 that the Consultative Loya Jirga sanctioned for release to speed up efforts for direct talks and a lasting, nationwide ceasefire," said Javid Faisal, spokesman for the National Security Council.


This week, Drake and Lil Durk are certified lover boys, Miley Cyrus is healing after heartbreak and SuperM goes from 0 to 100 real quick.

RELATED ARTICLES
The delays could present an "overwhelming, statewide risk of disenfranchisement," according to the Pennsylvania State Department.


Just days after Dua Lipa's unveiled her scorching new "Levitating" remix by The Blessed Madonna featuring Madonna and Missy Elliott, the star dropped the dreamy accompanying music video on Friday morning (Aug. 14).
The video also features reigning Drag Race winner, Jaida Essence Hall.
After building up buzz online for the past few weeks, Miley Cyrus finally unveiled the first taste of her upcoming album, She is Miley Cyrus.
President Donald Trump's personal lawyer Rudy Giuliani has said that if a future administration under Joe Biden tried to prosecute Donald Trump, the country would become a "banana republic."During an appearance on Fox News on Wednesday, Mr Giuliani was asked "how damaging would it be for a Biden administration to criminally prosecute a former president?"


Dua Lipa is showing off some major star power with the new remix of her Future Nostalgia cut "Levitating" by The Blessed Madonna featuring Madonna and Missy Elliott.

RELATED ARTICLES
Rounding up our favorite comedy podcast episodes of the week.
The Army's Integrated Battle Command System took out two cruise missiles in a test. With one more major live fire event to go in a limited user test, service officials are finally seeing a light at the end of the tunnel for the troubled effort.


Darius Sessoms, 25, was arrested and charged with first-degree murder in the shooting death of 5-year-old Cannon Hinnant in North Carolina.


Jamie Foxx heads up this very busy and familiar action movie, which also stars Joseph Gordon-Levitt and Dominique Fishback.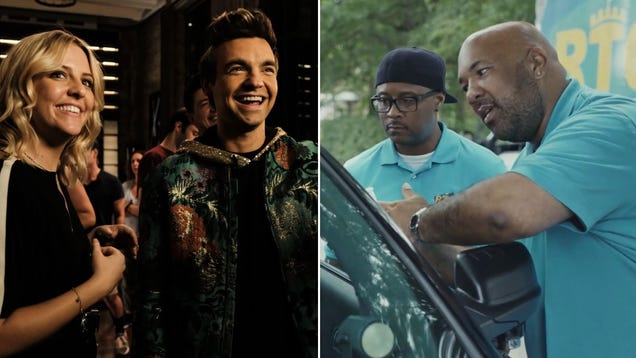 In addition to being a serviceable storage space for all those old HBO shows you've always been meaning to get to, HBO Max has also swiftly revealed itself as an important, "Oh, hey, put that over there" element of the wider popu culture ecosystem. Which is to say, it's been a great place for Warner Bros. and its…

Read more...



RELATED ARTICLES
On Thursday (Aug. 13), St. Jude Children's Research Hospital is launching its new virtual music festival, Music Gives: Together.
The US president fuels a fringe idea, echoing his past baseless claims about Barack Obama's origins.


"I'll probably be giving my speech at the White House because it is a great place," Trump told the New York Post on Thursday.


The cast is an exercise in Black excellence.
"How well prepared is Kamala Harris for the presidency? We take a look. We're not impressed and you won't be either," said a post on Cain's account.


Finance houses operating in the global financial hub find themselves in a very difficult position.


The adaptation is based on The Apollo's staging of Ta-Nehisi Coates' work.

RELATED ARTICLES
"She and my wife were classmates at undergraduate school at Howard University in DC," Commissioner Rodney Ellis said.


Michael Cohen, Donald Trump's former personal attorney, has released a foreword to his new book in which he calls the president "a fraud, a bully, a racist, a predator, a con man," and accuses him of cheating in the presidential 2016 election.Mr Cohen also makes reference to "golden showers in a sex club in Vegas," without specifically stating that the president took part in such acts, and alludes to "catch and kill conspiracies to silence Trump's clandestine lovers."


iBlack Lives Matter (BLM) protesters marched in Chigaco in an act of solidarity with more than 100 people who were arrested during unrest and violence on Sunday night.More than 100 individuals were arrested on charges of disorderly conduct, looting, and battery against the police on Sunday night into Monday, NBC Chicago reported.


This Russian sci-fi horror picture strongly advises that what you find in space should stay there.
Boasting that they are about to embark on "the largest, most sophisticated, most targeted state-of-the-art campaign" in history, leaders of a conservative Jewish advocacy organization announced Thursday that they plan to spend up to $10 million this fall in Florida and other swing states on behalf of President Donald Trump.


California's Judicial Council voted 19-1 on Thursday to lift rules intended to halt most evictions and foreclosures during the COVID-19 pandemic.


'Yusuf Hawkins: Storm Over Brooklyn' examines how one young man's killing tipped a city already plagued by racial turmoil over the edge into violence
It's not just business as usual at the United States Postal Service.While President Trump is publicly saying he plans to block funding for the USPS so that Democrats can't achieve their goal of expanding mail-in voting across all states ahead of the November election, the Postal Service is also facing some internal changes.Vice News' Motherboard reported Thursday that USPS is quietly removing mail sorting machines — the very machines that are responsible for sorting ballots. There's no official explanation for the changes, and it's unclear why the machines would be removed rather than simply not used when not needed. The removals and planned removals are reportedly affecting several processing facilities across the U.S."It'll force the mail to be worked by human hands in sorting. Guarantees to STOP productivity," a Post Office source told The Washington Post's Jacqueline Alemany. "On top of cutting the overtime needed to run the machines, can you imagine the [overtime] needed to do this [the] old hard way?"Postal workers say equipment is often moved around or replaced, but not usually at such a rate, and not in such a way that would affect workers' ability to quickly process large quantities of mail. Local union officials have no idea what's going on. "I'm not sure you're going to find an answer for why," one union president told Vice, "because we haven't figured that out either."A USPS spokesperson said the move is routine. "Package volum
Presumptive Democratic presidential nominee Joe Biden is slamming recent comments from President Trump he says prove his opponent doesn't "want an election." Biden spoke Thursday after Trump in a Fox Business interview said he is against the funding for the United States Postal Service that Democrats are pushing for in a stimulus bill, with the president suggesting this is specifically because he wants to prevent universal mail-in voting during the COVID-19 pandemic. "Pure Trump," Biden said of these comments. "He doesn't want an election."The Biden campaign in a statement on Thursday also accused the president of "sabotaging a basic service that hundreds of millions of people rely upon, cutting a critical lifeline for rural economies and for delivery of medicines, because he wants to deprive Americans of their fundamental right to vote safely."In the Fox Business interview, Trump, who has asserted without evidence that increased mail-in voting during the coronavirus crisis would result in widespread voter fraud, had said that without the $25 billion for the USPS that Democrats want and that he is blocking, "you can't have universal mail-in voting, because they're not equipped to have it." "Pure Trump," Joe Biden says when asked about Pres. Trump's comments on U.S. Postal Service. "He doesn't want an election." https://t.co/JsAo4rBy2e pic.twitter.com/uZyScwGMfk -- ABC News (@ABC) August 13, 2020More stories from theweek.com QAnon is suddenly everywhere — whether people realize it or

RELATED ARTICLES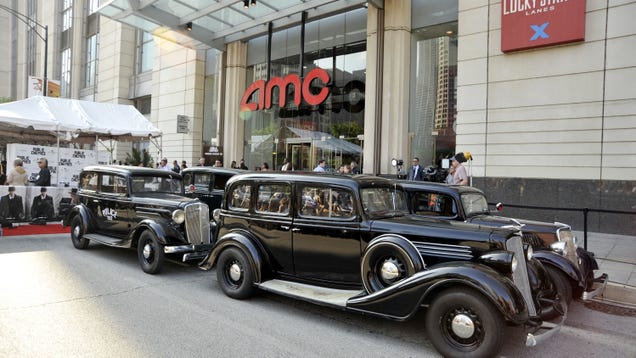 Americans love a hot deal, even if it's just one of those Black Friday deals that is only hot because a nearby sign and the trampled remains of your fellow shoppers say it is, so it stands to reason that one of the ways companies will be able to get consumers out of their homes and back out on the COVID-riddled…

Read more...


How can you get your cultural fix when many arts institutions remain closed? Our writers offer suggestions for what to listen to and watch.
We are less than one sleep away from the new Miley Cyrus single, "Midnight Sky," which will drop at midnight on Friday (Aug. 14) with a video directed by the singer.


Paulo Rocha's 1966 triumph is set in a Portuguese fishing village, where residents live hand-to-mouth.
Dua Lipa is ready to show off the star power in the upcoming remix of her Future Nostalgia cut "Levitating" by The Blessed Madonna featuring Madonna and Missy Elliott with the official music video.
This documentary on the race-related killing of the Black teenager Yusuf Hawkins in 1989 never settles on a satisfying point of view.
How can you get your cultural fix when many arts institutions remain closed? Our writers offer suggestions for what to listen to and watch.
"The world is full of idiots," said ABBA's Bjorn Ulvaeus, as he condemned critics of the Black Lives Matter movement and voiced his support of the worldwide protests against racism and police brutality.
Our resident VOD expert tells you what's new to rent and/or own this week via various Digital HD providers such as cable Movies On Demand, FandangoNOW, Amazon, iTunes, Vudu, Google Play and, of course, Netflix. Cable Movies On Demand: Same-day-as-disc releases, older titles and pretheatrical The Grinch (animated comedy; voices: Benedict Cumberbatch, Rashida Jones, Kenan Thompson, Cameron Seely, Angela Lansbury, Pharrell Williams; rated PG) The Girl in the Spider's Web (crime thriller; Claire Foy, Sverrir Gudnason, Lakeith Stanfield, Sylvia Hoeks, Stephen Merchant; rated R) Widows (drama-thriller; Viola Davis, Michelle Rodriguez, Elizabeth Debicki, Cynthia Erivo, Colin Farrell, Daniel Kaluuya, Jacki Weaver, Robert Duvall, Liam Neeson, Brian Tyree Henry, Garret...
Read More