Former White House adviser Fiona Hill has testified that the vast majority of the American diplomatic and intelligence community believed a central thrust behind Donald Trump's demands that Ukraine launch an investigation were based on a "fictional narrative" pushed by Russians intent on casting a dark cloud over the American electoral system, and that the unconventional American effort to pursue it was "going to blow up".The damning remarks undercut a central element of the Republican argument against the impeachment narrative — that the president had good reason to ask for a foreign leader to effectively interfere and dig into American elections - and came amid hours of testimony from Dr Hill, alongside evidence from David Holmes, a top staffer at the US embassy in Ukraine.



RELATED ARTICLES
This action thriller set in a parking garage with a female butt-kicking lead doesn't even reach the level of watchable novelty.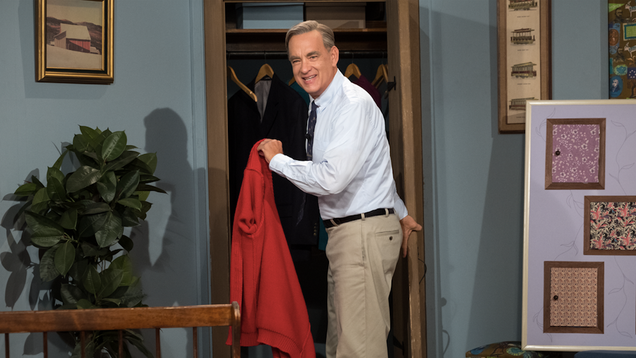 It's a funny thing to say about someone who exuded wholesomeness with every breath he took, but Fred Rogers was, beneath the smiles and cardigans and softly delivered affirmations, a pretty radical figure of American pop culture. On and off for 30 years, the one-time Presbyterian minister used his platform—the…

Read more...


Our guide to the city's best classical music and opera happening this weekend and in the week ahead.
Democrats on the Intelligence Committee have spent the vast majority of their impeachment hearings trying to persuade voters that bureaucrats believe Donald Trump is impulsive, self-serving, and misguided -- all of which is unsurprising, and completely irrelevant to the matter at hand.Quite often, in fact, the most breathless coverage of these tedious hearings has absolutely nothing to do with the allegedly impeachable offenses of quid pro quo or "bribery" -- or whatever focus group-tested terminology Democrats are deploying today. Take the newest blockbuster witness, Fiona Hill, a Russia expert whose testimony nearly every outlet promised would be "explosive." She "lashes Rs for siding w Russian theory instead of us on 2016," Politico's Jake Sherman informs us.Having a witness repeat "Russia" a whole bunch of times in front of the House Intelligence Committee's impeachment panel isn't nearly as fascinating or significant as reporters might imagine. Certainly, it has little to do with the supposed investigation undertaken to ferret out impeachable behavior.For one thing, Hill's broader contention is dubious. While Trump hasn't called out Russia for interference, various other GOP leaders have done so on numerous occasions, including in a Senate intel report. And a person can simultaneously believe that both the Russians and Ukrainians meddled in 2016 to various degrees (and the Iranians.)Even if one doesn't, though, failing to adopt the Democrats' histrionic tone over the threat of Twitter bots is neither criminal nor unconstitutional. (Reacting t
So far, six candidates have qualified for the next debate, which PBS NewsHour and Politico will co-host on December 19 in Los Angeles.


Yana PaskovaFormer New York City mayor Michael Bloomberg has taken the next step to join the scrum to unseat Donald Trump, formally filing to run as a Democrat for the post of President of the United States.The billionaire Democrat-turned-Republican-turned-Independent-turned-Democrat-again declared his candidacy with the Federal Election Commission early on Thursday afternoon. Mike Bloomberg 2020 Inc., his campaign committee, also filed FEC paperwork.A Bloomberg spokesperson did not immediately respond to a request for comment on the filings. But no sooner had the filing been made public did word emerge that he had not yet made a final decision about his candidacy—merely filling out paperwork for it. Should he announce a run publicly, Bloomberg will face a herculean task. He is likely to avoid competing in the early primary states—with hopes that his expansive war chest will allow him to fair better in later contests. His potential entry will be into an already crowded Democratic presidential primary field, one that has already attracted another late entrant on the party's more moderate flank, former Massachusetts Gov. Deval Patrick.Bloomberg has already taken steps to attempt to repair his image among segments of the Democratic electorate likely to suspiciously eye an ultra-wealthy business executive with a technocratic record of promoting policies that are not necessarily popular with the public, including a harsh law enforcement policy that disproportionately affects New York's A
Final broadcast primetime live same-day ratings for Wednesday, November…

RELATED ARTICLES
Showtime is going back for seconds from its first late-night talk show. The premium cabler has handed a Season 2 renewal to Desus & Mero ahead of tonight's rookie-season finale. The new episodes will air at 11 p.m. Mondays and Thursdays starting February 3, having added the second night for its summer run. Watch a promo […]



RELATED ARTICLES
Producer Lia Vollack and The Michael Jackson Estate announced on Thursday (Nov. 21) that Ephraim Sykes is set to take on the role of the late King of...

RELATED ARTICLES
The Nobel laureate, who died in August, was honored at the Cathedral Church of St. John the Divine in New York. Speakers included Oprah Winfrey, Angela Davis and Fran Lebowitz.
"Stand Up" from Harriet won the original song—feature film award at the 10th annual Hollywood Music In Media Awards, which were held...

RELATED ARTICLES
Olivia Colman just assumed the throne on The Crown — but Netflix is already lining up her replacement. Oscar nominee and Harry Potter veteran Imelda Staunton has signed on to play Queen Elizabeth II in Seasons 5 and 6 of the royal drama, according to a report in The Daily Mail. Colman will still play […]



RELATED ARTICLES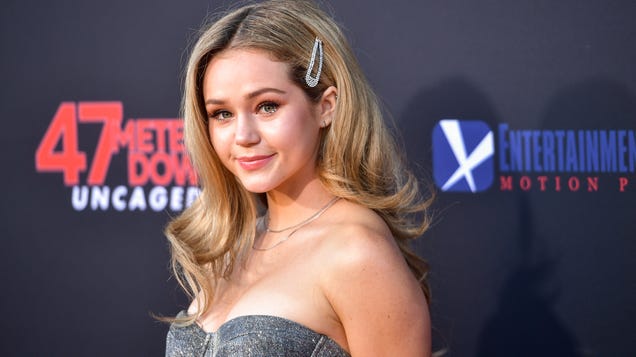 We don't know what's going on with the DC Universe streaming service, and we're not entirely sure that anyone else knows what's going on with it either. It's owned by WarnerMedia, but—at least at this point—it's not being folded into WarnerMedia's HBO Max streaming service. That being said, one of DC Universe's most…

Read more...


A reporter, editor and author, he co-wrote a biography of Stan Lee, oversaw a comics festival and started an award-winning website.
Nominations for the 2020 Grammy Awards were announced Wednesday, with a sonically diverse collection of producers spanning IDM to live...
A woman who says she suffered lasting damage from sexual abuse by Jeffrey Epstein when she was 17 years old sued his estate on Thursday, joining other women who are speaking publicly about pain they have long confronted largely alone. Teala Davies, 34, joined the growing list of women who have sued the wealthy financier who died in August after he was found unresponsive in his jail cell in what a medical examiner labeled a suicide. Davies appeared at a news conference with attorney Gloria Allred, who read a statement from her client that described herself as the "perfect victim" for a predator who took advantage of vulnerable underage teenagers and young women.


Plus, noms for Hustlers, The Farewell, and More.
YANA PASKOVA/AFP via Getty ImagesAnother Jeffrey Epstein accuser is suing the convicted sex offender's estate, accusing the disgraced financier of trafficking her around the world—including to a well known Hollywood producer.In a suit filed Thursday, Teala Davies claims she was introduced to Epstein as a struggling 17-year-old and lured into his orbit with promises of financial support. For more than two years, the suit claims, Epstein assaulted her and trafficked her to his homes in New York, New Mexico, France, and other locations. "I was the perfect victim. I was on my own and I needed help. Jeffrey Epstein preyed on me," Davies told reporters. "I still have flashbacks, it still hurts, and like said, I am still scared. I am healing from this every day."Representatives of Epstein's estate did not respond to a request for comment.Send The Daily Beast a TipThe Man Who Could Inherit Jeffrey Epstein's MillionsEpstein was awaiting trial on charges of trafficking underage girls when he was found dead in his jail cell this summer. Davies' suit, filed in the U.S. District Court for the Southern District of New York, is one of at least a dozen suits filed against the disgraced millionaire's estate after his death.Davies, 34, was one of at least two dozen accusers who appeared in court when Epstein's case was dismissed this summer. At the time, she made similar allegations of abuse and manipulation starting when she was 17 and added, "all I'm going to say is, today is a day of power and str
The CW and DC Universe are teaming up for the upcoming live-action series "Stargirl." The CW will broadcast each episode of the series the day after its debut on the streaming service, with new episodes dropping weekly. In addition, every episode will be available to stream on The CW's digital platforms following the linear broadcast. […]


Former American Idol contestant Antonella Barba has been sentenced to nearly four years in prison for carrying nearly 2 pounds (0.9 kilograms)...
Jack Thorne's version of the Charles Dickens holiday tale plays the Lyceum Theatre.
And pulled their punches against a less experienced man


ABC has released its schedule for midseason premiere dates, including the series premiere of a new drama, a return date for the final season of "How to Get Away With Murder," and a date for the next "Grey's Anatomy" and "Station 19" crossover event."For Life," a new serialized legal and family drama series from Curtis "50 Cent" Jackson, premieres Feb. 11. Inspired by the life of Isaac Wright Jr., it follows prisoner Aaron Wallace (Nicholas Pinnock), who becomes a lawyer, litigating cases for other inmates while fighting to overturn his own life sentence for a crime he didn't commit.The next "Grey's" and "Station 19" crossover event takes place on Jan. 23. Then, a new season of "American Idol" premieres on Feb. 16, and "How to Get Away With Murder" resumes its final season on April 2. "The Rookie" will resume with its spring season on Feb. 23.Also Read: James Holzhauer Will Finally Face Ken Jennings in ABC's 'Jeopardy! The Greatest of All Time'Previously announced dates include "Jeopardy! The Greatest of All Time" starting Jan. 7, "The Bachelor" season premiere on Jan. 6, and "The Oscars" on Feb. 9. Premiere dates for "The Baker and the Beauty" and "United We Fall" have yet to be announced.Here is the full midseason premiere schedule:SUNDAY, JAN. 5 7:00-8:00 p.m. "America's Funniest Home Videos"MONDAY, JAN. 6 8:00-11:00 p.m. "The Bachelor" (SEASON PREMIERE)TUESDAY, JAN. 7 8:00-9:00 p.m. "JEOPARDY! The Greatest of All Time" 9:00-9
One of the most highly awaited awards at the Latin Grammys is always best new artist. This year, the coveted title went out to Venezuelan singer...
One-time "American Idol" hopeful Antonella Barba has been sentenced to 45 months in prison.


Matthew Warchus directs the new version of the holiday classic from Harry Potter playwright Jack Thorne.
Taylor Swift will receive the Artist of the Decade award at Sunday night's (Nov. 24) 2019 American Music Awards from a fellow mega-selling...
Coldplay have a very good reason for not touring in support of their upcoming double-album Everyday Life: the Earth. In an interview with BBC...
JOHN THYSIf you love The Daily Beast's royal coverage, then we hope you'll enjoy The Royalist, an all-new members-only series for Beast Inside. Become a member to get it in your inbox on Sunday.Disgraced royal Prince Andrew is preparing to give evidence to the Jeffrey Epstein inquiry in the U.S., and courtiers at Buckingham Palace believe a demand for testimony may be imminent.Andrew made it clear in his resignation statement that he would cooperate with law enforcement as they investigated Epstein.Is This Prince Andrew's Death Rattle? U.S. Epstein Document Cache Could Sink Beleaguered PrinceThe Daily Telegraph reported Thursday that Buckingham Palace is braced for U.S. authorities to issue the duke with a subpoena, requesting he gives testimony under oath about his friendship with Epstein.Following his statement, Andrew would have little choice but to comply.Gloria Allred, the celebrity lawyer representing some of Epstein's alleged victims, was quick to demand Andrew voluntarily contact U.S. authorities "without conditions and without delay," asking the question: "Is he insisting that he be served with a subpoena to testify, or is he willing to speak to law enforcement without being legally required to do so?"That such the threat of subpoena should be hanging over Andrew goes a long way to explaining his mystifying decision to give an hour-long interview to one of the U.K.'s most-feared political interviewers.Prince Andrew: I Didn't Have Sex With Virginia Roberts Giuffre. I Was
Lead singer Chris Martin says the band won't be touring until they can make it carbon neutral.
The band won't go on a world tour until they can make their concerts "environmentally beneficial".
An emotionally affecting tour of Chidi's "thoughtful indecision" across centuries culminates in a key revelation about human existence.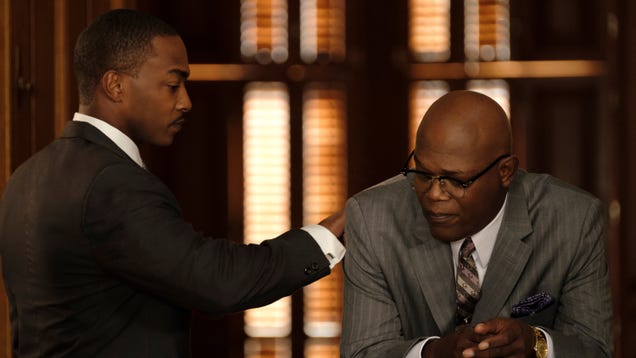 Earlier this week, all appeared to be well with Apple's upcoming historical/financial drama The Banker. The film—directed by George Nolfi, and based on the life of Bernard Garrett Sr., a Black man who hired a white man to serve as the public face of his financial business in order to operate more smoothly in the…

Read more...


Like the iconic Selena, the Las Vegas-born regional Mexican singer Kristopher Nava doesn't know Spanish fluently. In fact, Latinx fans of...
Sean "Diddy" Combs is hitting back at Comcast for using his name and REVOLT TV network to defend itself against the racial bias suit...
"I think people need to come together and have a conversation." Read More

Read Comments



RELATED ARTICLES
Seema Verma, the Centers for Medicare and Medicaid Services chief, has been criticized for her agency's use of pricey communications consultants.


From producer Jordan Peele.
A witness in the impeachment probe has told Congress that when she was a schoolgirl her pigtails were set on fire by a boy during an exam - and that she put the flames out herself before finishing.British-born Fiona Hill was asked about the incident while giving evidence to members of the House Intelligence Committee after it was raised by Democrat Jackie Speier.


Latina women in the US get paid 53 cents to a white man's dollar. On current trends equality is a long way offThe gap persists for Latina women regardless of education, experience, or where they live. Photograph: AlamyYesterday, nearly 23 months after the start of 2018, the average Latina woman in the US finally earned what a white man earned in a year.That's because Latina women were paid barely half of what a white man was in 2017 - earning 53 cents to every white man's dollar. That pay gap has also widened at an alarming rate: in 2016, Latina women were paid 67 cents to every white man's dollar.When you lump all women from all demographics in together, they collectively have to work up until 2 April 2019 before they earn as much as white men did in 2018 (the equivalent of four extra months).Native American women earn 58 cents to every dollar earned by a white man; black women earn 61 cents for every dollar. White women and Asian women in the US are a little closer, earning 77 cents and 85 cents, respectively.Research suggests that this gap persists for Latina women regardless of their education, experience or where they live.What's more, research by the Institute for Women's Policy suggests that at the current rate of (non-)improvement, it will be 205 years before Latinas get pay equity in the US.Let me spell that out for you: this would mean Latina women can't expect to earn as much as white men until 2224.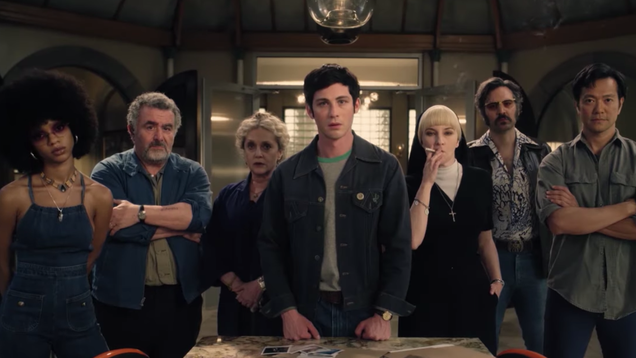 Following the ominous, seven-word teaser that dropped earlier this month, Amazon has offered a deeper look at Hunters, a Jordan Peele-produced action series about New York Nazi hunters in 1977. Al Pacino narrates the clip, warning of an "evil among us" that begins as a "spot" but grows into a "scourge." The time to…

Read more...


Richard Thomas will star as Atticus in the upcoming production.

RELATED ARTICLES
Executive produced by Academy Award-winning director Jordan Peele and starring Al Pacino, a new teaser trailer for "Hunters" on Amazon Prime Video has dropped. Set in New York City in 1977, the show follows a band of Nazi hunters who have discovered hundreds of high-ranking Nazi officials are living among us and planning a Fourth […]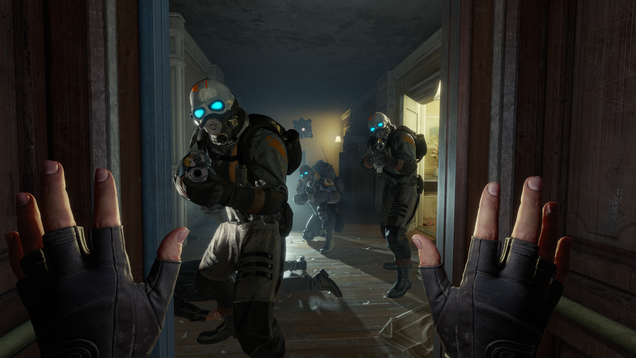 Half-Life: Alyx, you might be dismayed to learn, is definitely not Half-Life 3. But it is a new "full-length" Half-Life game, Valve said today, and it'll be out in March.

Read more...


Here's a prediction: A few years from now, Taylor Swift's Nov. 24 performance at the American Music Awards will be largely forgotten. But the...
It cuts right to the heart.
The broadcaster is in the middle of a Supreme Court racial-discrimination lawsuit.
Broadcast primetime live same-day ratings for Wednesday, November 20,…
Jonathan Groff, Kristen Bell, and Josh Gad spoke up after the late night host tried to steal the lead.
The five winners were announced Wednesday night.
There is only one Elsa. Except if you ask James Corden. Because on Wednesday night's (Nov. 20) Late Late Show, the sometimes pushy host insisted...
As part of Jason Isbell's 400 Unit, guitarist Sadler Vaden is no stranger to the road. He digs into the toll that life on the road takes on...
The Banker, one of Apple's first original movies, has its red carpet gala pulled at the last minute.
Kristen Bell, Idina Menzel, Jonathan Groff and Josh Gad visited "The Late Late Show With James Corden" to perform some of the biggest hits from "Frozen," in the middle of a busy crosswalk.


Matthew Warchus directs the new version of the holiday classic from the Harry Potter playwright.
Apple Inc has canceled the world premiere of movie "The Banker," one of its first original films, as it investigates unspecified concerns surrounding the period drama, the company said on Wednesday.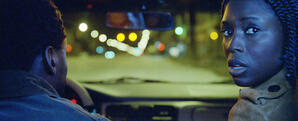 A young couple becomes embroiled in controversy that stretches across the nation in the timely suspense picture Queen & Slim. Academy Award nominee Daniel Kaluuya (Get Out) and Jodie Turner-Smith star as the titular characters, two people who are still discovering each other romantically when an unexpected encounter with law enforcement officers turns deadly, forcing them to go on the run as they desperately fight to stay alive. Queen (Jodie Turner-Smith) and Slim (Daniel Kaluuya) find...

Read More

Read Comments


Taylor Swift claims Scooter Braun's label won't let her sing her own hits at an awards ceremony.
Final broadcast primetime live same-day ratings for Wednesday, November…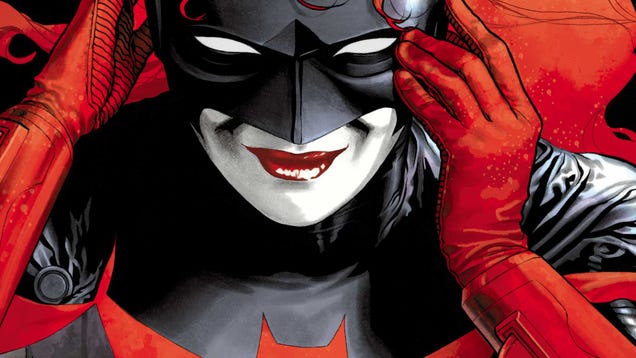 The CW family of live-action superhero shows may soon have a new sibling, as Variety reports that Batwoman is in development at the network as a series. The character, as you may recall from our report back in May, was already set to make her live-action debut in December as part of the DC superhero show's…

Read more...