A group of prominent Democratic senators formally requested on Friday that the Pentagon's independent Inspector General investigate the Navy's firing of the commander of the aircraft carrier Theodore Roosevelt, who called for stronger measures to halt a coronavirus outbreak on board. Captain Brett Crozier was relieved of his command on Thursday after his scathing letter was leaked to the media. Senator Richard Blumenthal of Connecticut and Senator Chris Van Hollen of Maryland led the push and were joined by 15 other U.S. senators, including Bernie Sanders, Elizabeth Warren, Amy Klobuchar and Kamala Harris.



RELATED ARTICLES
Logan Williams, a 16-year-old actor who appeared on the CW superhero series "The Flash" as a young Barry Allen, has died, according to his family.The actor's mother, Marlyse Williams, confirmed the news of her son's death to the Tri-City News. No cause of death was provided, though Williams was said to have died suddenly on Thursday.Williams appeared in eight episodes of "The Flash" during its first two seasons — including the series pilot — as a younger version of Grant Gustin's titular DC Comics hero. His other acting credits include the Hallmark series "When Calls the Heart," as well as guest spots on "The Whispers" and "Supernatural."Also Read: 'The Flash' Actor Rick Cosnett Comes Out as Gay: 'I've Made a Promise to Myself to Live My Truth' (Video)Gustin remembered his former co-star in an Instagram post on Thursday, praising the young actor's ability and professionalism."Just hearing the devastating news that Logan Williams has passed away suddenly," he wrote. "This picture was early in the filming of The Flash pilot episode back in 2014. I was so impressed by not only Logan's talent but his professionalism on set. My thoughts and prayers will be with him and his family during what is I'm sure an unimaginably difficult time for them."He continued, "Please keep Logan and his family in your thoughts and prayers during what has been a strange and trying time for us all. Sending love to everyone."View this post on Instagram Just hearing the devastating news that Logan Williams has p

RELATED ARTICLES
Forever No. 1 is a Billboard series that pays special tribute to the recently deceased artists who achieved the highest honor our charts have to offer. Here, we honor the late Bill Withers by diving into his only No. 1 hit, the timeless anthem "Lean on Me."
Yandel chatted with Billboard on Instagram Live, where he talked about life in quarantine, his new song "Espionaje" and an upcoming residency in Puerto Rico.

RELATED ARTICLES
Withers, who died earlier this week at 81, had talent and an air of imperturbable gravity.

RELATED ARTICLES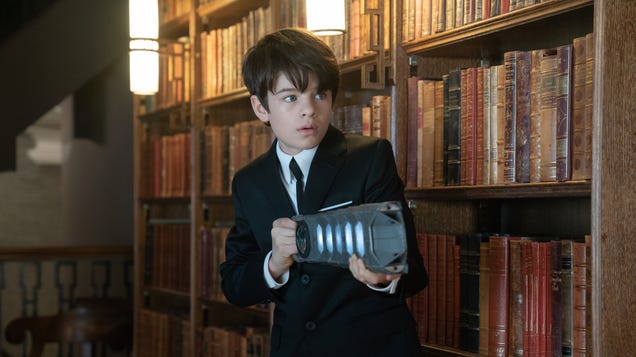 Disney announced today—amidst a whole host of delays, moving release dates for its Marvel movies, etc.—that it's skipping all that rigamarole for its upcoming film adaptation of Eoin Colfer's Artemis Fowl books, and just dropping the movie directly onto Disney . Besides instantly becoming the most interesting thing…

Read more...



RELATED ARTICLES
Aron Nels Steinke, author of the "Mr. Wolf's Class" series, describes the very real problem of a bibliophilic kid in this coronavirus moment.
The daily series created by Seth Rudetsky and James Wesley benefits The Actors Fund.
Some fabrics were found to work better at filtering small particles than medical grade masks.


The daily series created by Seth Rudetsky and James Wesley benefits The Actors Fund.

RELATED ARTICLES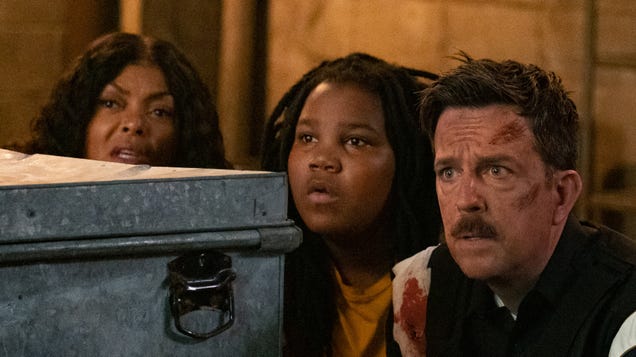 Sometimes when two high-concept comedy hooks are particularly worn out, filmmakers try to strengthen them by linking them together. Coffee & Kareem takes this strategy to a chaotic extreme. It's sort of a domestic comedy about a dorky white guy named James Coffee (Ed Helms) who is forced to make nice with Kareem…

Read more...


"If I were to get really sick, my sisters know I don't want to take a ventilator from someone else who may need it," Paige said.



RELATED ARTICLES
Chronicle, Firestarter, and more.
Superstar singer P!nk revealed that she has tested positive for COVID-19, becoming the latest celebrity to face a battle with coronavirus amid the global pandemic.
Joe Biden said Friday that he will announce a committee to oversee his vice presidential selection process and is already thinking about whom he'd choose to join his Cabinet. Biden, who holds a significant lead in delegates over Sen. Bernie Sanders in the Democratic presidential primary race but has yet to officially clinch the nomination, also said he's spoken to Sanders to let him know he'd be proceeding with the vice presidential vetting process. Biden, a former vice president himself, has previously committed to choosing a woman as his running mate.


New research has prompted authorities to change their position Friday on the widespread use of non-medical masks in public.


Country music stars will come together on Sunday with acoustic performances recorded from their homes for a televised special that will replace the annual Academy of Country Music Awards, which were canceled due to the global coronavirus outbreak.
Primetime host Tucker Carlson attacked "the public health establishment," which he argued "failed us badly" by recommending stay-home orders that are hurting the economy.


The "No Judgement" singer announced the postponement on Friday (April 3), sharing a heartbroken but heartfelt message on social media.
Even before his death this week, people across the world have been singing the legend's song to help uplift each other during the pandemic.
The trip was arranged by JusCollege, which reassured students they would be safe on the trip despite the coronavirus pandemic.


After spending weeks downplaying the deadly virus that now has nearly the entire U.S. under some form of lockdown, several Fox News stars are now attempting to gaslight viewers by claiming they sounded the alarms over the coronavirus all along while it was actually the media and Democrats who dismissed it.The network's most-viewed primetime host Sean Hannity has recently devoted much airtime to insisting he has "always taken the coronavirus seriously," despite no less than a month ago suggesting the pandemic might be a "deep state" plot to hurt the economy or, at another point, claiming concerns over the novel virus was a "new hoax" designed to "bludgeon" Trump.Like many of his Fox colleagues, Hannity suddenly changed his tune late last month on the virus after President Donald Trump finally pivoted to treating it seriously. The Fox star and unofficial Trump adviser has since taken aim at Democrats and critics who have rightly called out his previous coverage, claiming that all along he was the one warning of the coming disaster while they were the ones turning a blind eye.But despite Hannity's perceived confidence in his coronavirus coverage, video and audio recordings do exist. The Fox star spent weeks misleadingly comparing the deadly virus to the seasonal flu while claiming Democrats were "politicizing and actually weaponizing an infectious disease" to "bludgeon" Trump. (Those comments throughout February and March that Democrats were nearly identical to those infamously made by
* March sees 2,585 homicides - highest monthly figure on record * Mexico tries to pour resources into containing coronavirusMexico's homicide rate raced to a new record in March, as violence raged even as Covid-19 spread across the country and authorities urged the population to stay home and practise social distancing.Mexico registered 2,585 homicides in March - the highest monthly figure since records began in 1997 - putting 2020 on track to break last year's record total for murders.The surge in killings comes as federal and state officials put resources into containing the Covid-19 crisis and confront the prospect of an already sluggish economy falling even further - potentially deepening the misery for the more than 40% of the population living in poverty."It's business as usual [for drug cartels] with a risk of further escalation, especially if at some point the armed forces are called away for pandemic control," said Falko Ernst, senior Mexico analyst at the International Crisis Group.Violence has flared throughout the country, but it has been especially intense in the central state of Guanajuato, where criminal groups have battled over lucrative territories rife with theft from pipelines.The bloodshed has hit shocking levels in the city of Ceyala - home to a major automotive manufacturing plant - with gunmen engaging security forces in shootouts, blockading streets and torching businesses.Francisco Rivas, director of the National Citizen Observatory, which monitors security issue
Though financial resources for music professionals put out of work by the pandemic have been growing by the day, the crisis' mental health and wellness aspects have received considerably less attention.
Introducing herself as "Hailey Exotic Reinhart," the American Idol alum welcomed fans to her ferocious Billboard Live At-Home concert on Friday afternoon (April 3) wearing a Tiger King-inspired print dress she admitted "might remind you of something you've recently seen on Netflix."
Joseph Maldonado-Passage aka Joe Exotic has noticed the fame he's gotten since the release of the Netflix docuseries "Tiger King.""You know it would be nice if I could actually see me being famous out there," Maldonado-Passage said during an interview from prison conducted by Netflix on March 22. He's currently serving a 22-year sentence for his role in a murder-for-fire plot against big cat animal rights activist Carole Baskin.Maldonado-Passage added that he's done with Baskin, who was portrayed as his main rival throughout the Netflix series, which has become one of the most popular on the streaming service.Also Read: 'Tiger King': Michael Jackson Once Owned the Alligators Burned Alive in Joe Exotic's Zoo Fire"I'm done with the Carole Baskin saga. It's now time to turn the tables and Joe get out of jail a free man and exonerated from all these charges," he said.Joe Exotic was interviewed from prison on March 22.Here's what he told us pic.twitter.com/ueqTeWfKxh— Netflix (@netflix) April 3, 2020For her part, Baskin has ripped the series as being "salacious and sensational." "There are no words for how disappointing it is," Baskin, who said she was asked to be part of "the big cat version of 'Blackfish,'" stated.Baskin runs the Big Cat Rescue and was highly critical of Maldonado-Passage's park. Several of the other people profiled in and interviewed for "Tiger King" do not believe Baskin to be the squeaky-clean animal rights activist that she purports to be. Maldonad
Hozier hosted his Billboard Live At-Home concert on Friday afternoon (April 3) to raise money for Downtown Women's Center.
While announcing a statewide shelter-in-place order on Wednesday, Georgia governor Brian Kemp, a Republican, said that he had just been informed that asymptomatic individuals could spread the coronavirus.The illness "is now transmitting before people see signs….Those individuals could have been infecting people before they ever felt [symptoms]," Kemp said at a press conference. "We didn't know that until the last 24 hours."It has been widely known for months that the coronavirus can spread through asymptomatic transmission. However, the Centers for Disease Control and Prevention recently updated its guidelines for outbreak mitigation regarding asymptomatic transmission, leading Georgia health officials to change their projections for an outbreak in the state."It's a combination of recognizing there's a large number of people out there who are infected and who are infected, who are asymptomatic, who never would have been recognized under our old models, but also seeing the community transmission that we're seeing," said Dr. Kathleen Toomey, head of Georgia's Department of Public Health.Governor Kemp had initially resisted signing a shelter-in-place order due to the effect it would have on the state's economy. However, in recent days the governors of Florida, Texas, and South Carolina all introduced limitations on residents' mobility to combat coronavirus spread. Georgia has 4,748 con
The Platform, What Lies Beneath, The Craft, and more.
While it is true that New York maintains a stockpile of ventilators not in use, it is incorrect that these machines are unneeded.


With gas lines across Venezuela growing, a controversial shipping magnate has stepped in to prevent the country from running out of fuel amid the coronavirus pandemic, The Associated Press has learned. The fuel shortage, in the nation that sits atop the world largest crude reserves, is the latest threat to Nicolas Maduro's rule at a time he is under intense U.S. pressure to resign. Wilmer Ruperti's Maroil Trading Inc. billed state-owned oil monopoly PDVSA 12 million euros last month for the purchase of up to 250,000 barrels of 95-octane gasoline, according to a copy of the invoice obtained by AP.


"I'm teaching math to my kids, and that can't be good for America."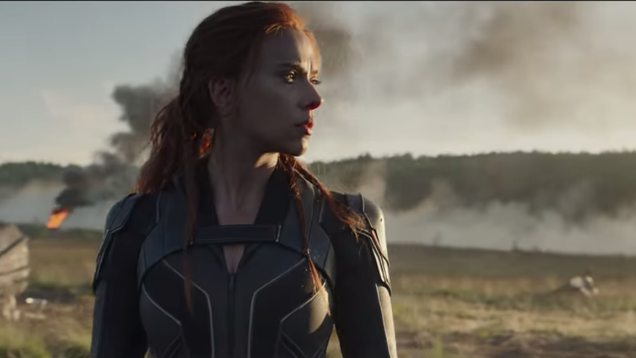 With theaters around the globe closed and film crews forced to either suspend production or do post-production work remotely due to COVID-19, every major studio is in the process or rearranging is release calendar. We've heard from Sony, Warner Bros., and others, and now, thanks to Variety, we know when the juggernaut…


Disney's "Artemis Fowl" will forgo a theatrical release and will instead launch on Disney Plus. The sci-fi fantasy was scheduled to open on May 29, but the coronavirus pandemic has led to the closure of most movie theaters. Disney has overhauled the release dates for most of its upcoming films — shifting everything from "Captain Marvel 2" to "Indiana Jones 5" while it tries to game out how long the public health crisis will last.


TIME shares stories of the remarkable lives led by some of those lost to COVID-19
Bill Withers, a soulful singer best known for the 1970s hits "Lean on Me," "Lovely Day" and "Ain't No Sunshine," has died at age 81 from heart complications, his family said on Friday.

RELATED ARTICLES
From a transcendent documentary about activist culture to a timely thriller about the horrors of a body in isolation to a Ben Affleck comeback story.
Mad Men, Cheer, Unbelievable, and more.
Death Cab for Cutie frontman Ben Gibbard took a few minutes to pay tribute to Fountains of Wayne's Adam Schlesinger during his at-home live-stream show on Thursday (April 2). Watch.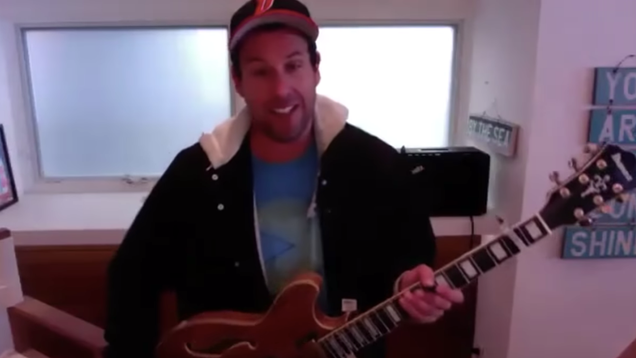 Adam Sandler streamed into Jimmy Fallon's Tonight Show on Thursday night, guitar in hand, to share a brand new song inspired by, well, (gestures wildly). It celebrates doctors and nurses as it speaks some hard truths about the claustrophobic nature of self-isolating: "And I hope they save us soon, because I'm really,…

Read more...


Major prizes have been postponed or canceled because of the coronavirus outbreak, but one organization showed that a ceremony could still be done. Even down to the red carpet interviews.
Countries' procurement agents are fighting each other in China for access to the protective equipment that must play a key role in stemming the spread of the novel coronavirus, German Health Minister Jens Spahn said. "You hear stories of people fighting in the truest sense of the word over these masks in China," he told reporters on Friday during a visit to a logistics company that is acting for the German government. Germany's mix of lockdown measures and aggressive testing for the novel coronavirus has so far been successful in slowing the spread of the disease, with each patient only infecting one other on average in recent days.


It's important that we assess the threat of the virus region by region and consider reopening in phases or by industry.


In "Hidden Valley Road," Robert Kolker unspools the story of Mimi and Don Galvin and their 12 children, six of whom developed schizophrenia.
"We're also on the frontlines of this crisis," he said. "Obviously not at the same level as doctors or nurses, but we're doing our best to keep people safe."


Vote for your favorite new track by artists including Yaeji, Duke Dumont, Dilllon Francis and more.

RELATED ARTICLES
In Marilyn Stasio's latest column, the body count is high and the murderers more cunning than ever.
The director captured the utopia that was Shakedown, a strip club catering to black lesbians. The result was a radically intimate documentary suited to both platforms.
Watching the coronavirus crisis take hold, Daniel Lind-Ramos, a powerful storyteller, filled notebooks with carnival, medical and spiritual imagery.
The 1,400 recruits on hold because of the novel coronavirus pandemic will likely be paid as privates.


Six new paperbacks to check out this week.
After the 2008 election, a secretive, well-funded partisan initiative poured money into state legislative races in key swing states to gain control of their redistricting processes and used high-tech analytics to dramatically skew voting maps based on demographic data. The result is one of the greatest electoral manipulations in U.S. history, one that poses a fundamental threat to our democracy and exacerbates the already polarized atmosphere in Congress and state houses across the country. Gerrymandering, the practice of redrawing electoral maps to serve the party in power, has been around for centuries. But in today's hyperpartisan political environment it has been taken to unprecedented extremes, fueled by the elimination of corporate campaign contribution limits and the availability of vast amounts of personal information. The effects of this insidious strategy have continued to bear fruit through the 2018 midterms. But voters, fed up with cynical efforts to sidestep the will of the majority, have begun fighting back. In one example, a grassroots movement led by a young woman with no political experience gathered hundreds of thousands of signatures to put an anti-gerrymandering initiative on the ballot in Michigan. The new documentary Slay the Dragon shines a light on this timely issue, and follows a handful of citizens' groups, outraged by what they see as an attack on the core democratic principle that every person's vote should count equally, as they battle party operatives and an entrenched political establishment to fix a broken system.Rated: Not RatedRelease Date: Apr 03, 2020
Nathan Lane, Donna Murphy, Frances Conroy and Gabriel Byrne are among the stars in Lee Wilkoff's 2016 film.
Jared Kushner, President Trump's son-in-law and senior adviser, made his debut at Trump's daily coronavirus briefing Thursday night. Kushner, recently put in charge of a parallel coronavirus panel working on supply lines, criticized governors who don't know how many masks and ventilators they have in store."What a lot of the voters are seeing now is that when you elect somebody to be a mayor or governor or president, you're trying think about who will be a competent manager during the time of crisis," Kushner said. "This is a time of crisis, and you're seeing certain people are better managers than others." "The states should know how many ventilators they have in their state…This is a time of crisis, and you're seeing certain people are better managers than others." -Jared Kushnerpic.twitter.com/ojVEbpqplB — GOP (@GOP) April 3, 2020Kushner, 39, has criticized New York Gov. Andrew Cuomo (D) in internal White House meetings over the past week, saying Cuomo is being alarmist about shortfalls in ventilators and other equipment, Gabriel Sherman reports at Vanity Fair. "I have all this data about ICU capacity," Kushner said, according to a person at the meeting. "I'm doing my own projections, and I've gotten a lot smarter about this. New York doesn't need all the ventilators." Kushner also reportedly bragged last month, "I know how to make this government run now."So far, voters seem more impressed with the competence of their governors th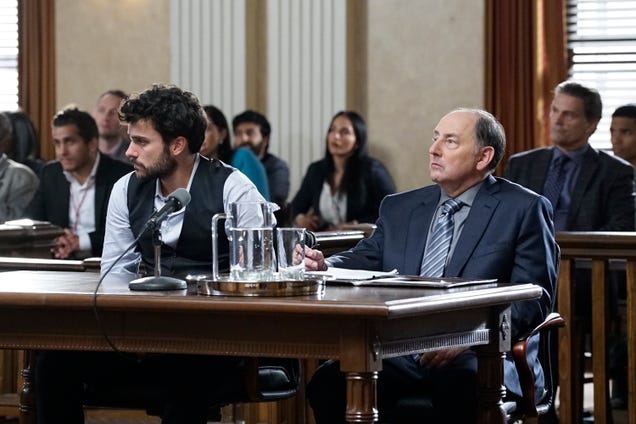 In its midseason premiere, How To Get Away With Murder drops us right back into the chaos that it ended on last episode at the end of last year. Annalise is on the lamb, and Asher is dead. There is that little absurd detail of Wes showing up at Annalise's funeral at the end of last episode, but apparently there's…

Read more...


The Weeknd's next move after making history by topping five major Billboard charts in the same week? The R&B crooner will lend his talents to the Fox animated series American Dad on May 4.

RELATED ARTICLES
See our seven fierce favorites.

RELATED ARTICLES
The Academy of Country Music moved quickly from its annual awards show to a home-based performance show once the coronavirus made putting on a live show impossible.
By Rachana Pradhan, Kaiser Health NewsA coronavirus test made by Abbott Laboratories and introduced with considerable fanfare by President Donald Trump in a Rose Garden news conference this week is giving state and local health officials very little added capacity to perform speedy tests needed to control the COVID-19 pandemic."That's a whole new ballgame," Trump said. "I want to thank Abbott Labs for the incredible work they've done. They've been working around-the-clock."Yet a document circulated among officials at the Department of Health and Human Services and the Federal Emergency Management Agency this week shows that state and local public health labs were set to receive a total of only 5,500 coronavirus tests from the giant manufacturer of medical devices, diagnostics and drugs, according to emails obtained by Kaiser Health News.That number falls well short of the "about 500,000 capacity of Abbott tests that" Dr. Deborah Birx, the White House coronavirus response coordinator, said were in the states and were "not being utilized." It is unclear, though, if she was referring to just the quick test, or combining it with another test—one with slower results—that Abbott previously received authorization to sell.Millions of tests are urgently needed as the virus keeps communities across the country in lockdown and hospitals are overwhelmed with patients.Could These New Tests Be a Coronavirus 'Game Changer'?Labs in all 50 states were set to receive roughly the same number of Abbot
A young woman begins to question the foundations of her religious sect in this visually stunning yet shallow feminist fable.
This ensemble comedy treats class solidarity as the love that dare not speak its name.
Our picks for April, including 'Community,' 'Extraction,' and 'Never Have I Ever'
The father of Wynton and Branford Marsalis and a prominent performer and educator, he succumbed to complications of the coronavirus.

RELATED ARTICLES
Hello, Hildy! Hello, Walter. Hello, Viewing Party friends!
Two theater critics suggest some of their favorite books about the theater, giving us portals to a world that is now forbidden.
How lawmakers gerrymander districts to protect themselves from voters' wrath — and what the legislative consequences are.
If you're looking to keep your children entertained and away from screens during the coronavirus pandemic, these books can offer a great escape.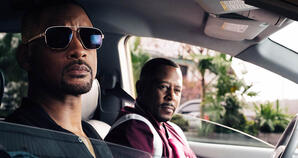 Veteran police detectives Mike Lowrey (Will Smith) and Marcus Burnett (Martin Lawrence) are the best of friends, which is abundantly obvious in their new adventure, Bad Boys For Life. Over the years, they've learned to trust one another with their very lives, which doesn't ever keep them from happily cracking wise about the other. Their trust, however, is sorely tested by events that occur when they go up against their most fearsome foe yet. In our exclusive clip, Mike and Marcus...

Read More

Read Comments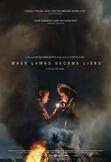 Opens Friday, Nov 22, 2019

Movie Details Play Trailers