Stahl pushed President Trump for details of his healthcare plan, and once she saw them, the takeaway was not favorable to the president.



RELATED ARTICLES
In the new campaign ad, Brad Pitt says Joe Biden will 'work just as hard for the people who voted for him as those who didn't.'



RELATED ARTICLES
President reportedly planning clearout of officials seen as disloyal to his administration



RELATED ARTICLES
Theaters are mostly closed in the United Kingdom, but the (awards) show must go on.
In 2000, the musical The Full Monty opens on Broadway.
"Unless you set the bar at 'nobody caught fire,' Trump will always find a way to disappoint."
In Liverpool, England, whose tourist trade is built on culture, more than 40 venues received money from a $2 billion fund. That life support lasts until April.
The former Grandstand presenter was one of the most familiar faces on BBC television from the 1960 to '80s.
Sunday's "Last Week Tonight with John Oliver" examined the difficulties immigrants seeking asylum face in the U.S. Oliver specifically spoke on the Trump administration's use of Title 42 to slow the immigration process.


"Looking to Get Lost" features writing by the acclaimed biographer about Ray Charles, Merle Haggard and others, as well as about his own life and career.
With a little help from Keith Urban.
With face masks and social distancing still in effect, Halloween 2020 is likely to be pretty unique, but these spooky theatrical costume ideas will have you ready to go.
The actor celebrates his birthday October 26.
In the first excerpt released from his upcoming memoir, "A Promised Land," Obama shared recollections from his early days in the White House.        
Follow the latest updates


A virtual business event hosted by Riyadh promises to place a "special emphasis" on "creating a more equitable future for women."


"Happiness Is a Thing Called Joe."

RELATED ARTICLES
The Cannon-Fadda conflict reached the point of no return, despite the seemingly endless monologues.
The awards were presented in a TV special October 25.

RELATED ARTICLES
Adele hosted Saturday Night Live for the first time on Oct. 24, after being the musical guest twice in the past. Which sketch was your favorite? Vote!
A review in comics format helps inquisitive young citizens learn how we choose who runs our country.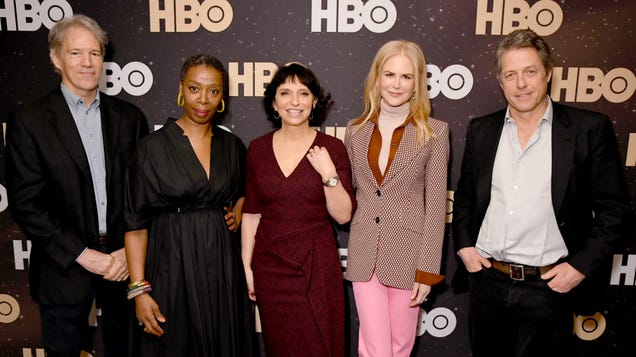 This post discusses plot points of The Undoing premiere episode, "The Undoing."


Read more...



RELATED ARTICLES
The court banned abortion in the case of fetal defects, making abortion legal only in cases of incest, rape, or danger to the mother's life.


Russian leader knocked down US president's corruption claims about Biden family


The death of Greg Graham, who became Ocala's 30th police chief in January 2012, stunned the central Florida city northwest of Orlando.


President Trump has stirred up controversy by giving some evasive answers on what he'll do if he fails to win re-election on Nov. 3 (or whenever the presidential race is called). The president has said he will accept a peaceful transition of power, but he continues to suggest the election may not be "honest" or "clean" with a particular focus on the mail-in voting process, which he believes is vulnerable to fraud.Regardless, the majority of his supporters are prepared to accept the election results no matter who wins, a new Reuters/Ipsos poll revealed Sunday. In the survey, 59 percent of those who are backing Trump said they'll accept a win from his Democratic competitor, former Vice President Joe Biden, and the data is pretty much the same on the other side of things, where 57 percent of Biden supporters said they'd accept a Trump victory.That does theoretically leave a significant amount of people who would refuse to accept the results, but not all of those folks would take action to challenge the outcome. Among Trump backers, 16 percent said they would try to do something about a Biden victory, while 22 percent of Biden voters said they'd make an effort to dispute a Trump win.The Reuters/Ipsos poll was conducted online between Oct. 13-20. It gathered responses from 2,649 American adults. The margin of error was 4 percentage points. Read more at Reuters.More stories from theweek.com Trump loses on the merits Who won the final 2020 debate? Call
The gang splits into groups to explore their would-be natural habitat — a high school — before things inevitably go haywire.

RELATED ARTICLES
A passenger in his car was subsequently arrested for allegedly carrying a loaded firearm.
An exquisitely rendered hour of television finally regulates Onion and John Brown's relationship.

RELATED ARTICLES
Should President Trump win a second term, he plans on immediately firing FBI Director Christopher Wray, two people who have discussed the matter with Trump told Axios. Trump is also expected to quickly replace CIA Director Gina Haspel and Defense Secretary Mark Esper. They aren't the only three people on the chopping block, the sources said, but they are at the top of the list. One official said Trump hasn't fired any of them because of the optics of doing so before the election.Haspel and Wray do not have any fans in Trump's inner circle, Axios reports, with one person saying the "view of Haspel in the West Wing is that she still sees her job as manipulating people and outcomes, the way she must have when she was working assets in the field. It bred a lot of suspicion of her motives." As for Wray, Trump became enraged in September when the FBI director testified that there are no signs of widespread election fraud, despite Trump claiming otherwise.Privately, Trump has complained about Attorney General William Barr, and he's never been too enamored with Education Secretary Betsy DeVos, but there are no formal plans to remove them, Axios reports. In a statement, White House spokesman Judd Deere said, "We have no personnel announcements at this time nor would it be appropriate to speculate about changes after the election or in a second term."More stories from theweek.com Trump loses on the merits Who won the final 2020 debate? Call it a draw. Get ready for Trump TV, America
Five aides to Vice President Mike Pence, including chief of staff Marc Short, have tested positive for COVID-19. Pence and Short reportedly were in close contact as recently as Friday, but Pence has decided to continue campaigning across the country — and preside over the Supreme Court confirmation vote of Amy Coney Barrett in the U.S. Senate on Monday night — rather than self-quarantine as the CDC recommends."As vice president, I'm president of the Senate," Pence said at a rally in Florida on Saturday. "And I'm going to be in the chair because I wouldn't miss that vote for the world."Presiding over the vote obviously would make the vice president feel good, and the photo of the moment could come in handy in 2024, but Pence's presence is not necessary. There are 52 senators who intend to vote for Barrett and 48 senators who intend to vote against Barrett. It would take the absences of four Republican senators who support Barrett to make a tie-breaking vote by Pence necessary.So why would the vice president be in the Senate on Monday night, three days after he was in close contact with a person infected with the coronavirus?Pence has been testing negative on a daily basis over the weekend, but it's not clear how effective tests are at detecting infections before the onset of symptoms. Why take the risk sitting in a windowless room with a bunch of senators who are in their 70s and 80s? As the presiding officer of the Senate, Pence would be sitting fairly far away from senators, bu
Overly dramatic, quick to smash a wine glass… as if the producers would let her leave.
"As vice president, I'm president of the Senate. And I'm gonna be in the chair because I wouldn't miss that vote for the world," Pence said Saturday.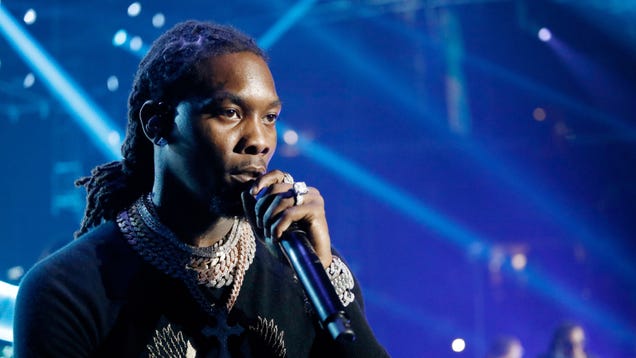 Rapper Offset was reportedly pulled from his car and detained by police in Beverly Hills yesterday after an attendee at a pro-Trump rally said that someone in Offset's car had pointed a gun at them (he was driving with Marcelo Almánzar, Cardi B's cousin). Offset wasn't arrested or charged, but he did manage to get on…

Read more...


The two crew killed in a Navy training plane crash Friday were identified Sunday as Navy Lt. Rhiannon Ross and Coast Guard Ensign Morgan Garrett.


"Adele you should know fat jokes aren't it," one person tweeted.


Donald Trump's chief of staff said Sunday that "we're not going to control the pandemic," drawing a rebuke from the Biden campaign that "they are admitting defeat."


"These cases are going to continue to build. There's really no backstop here," Gottlieb said on "Face the Nation."


Adele revealed that her new album isn't quite finished yet during her first "Saturday Night Live" hosting gig on Oct. 24.
Americans have already cast 41% of the total votes submitted in 2016, and there is more than a week to go.


Adele hosted the Oct. 24 episode of Saturday Night Live. Watch her monologue and sketches here.
The new Singapore-New York route is one of the few new international routes to launch during the pandemic, but the airline is keeping it low-key.


The Tony nominee celebrates his birthday October 25.
Peter Frampton talks about writing a memoir, friends including David Bowie, Bill Wyman and the Beatles, his illness and life in the COVID-19 pandemic.