Former White House adviser Fiona Hill has testified that the vast majority of the American diplomatic and intelligence community believed a central thrust behind Donald Trump's demands that Ukraine launch an investigation were based on a "fictional narrative" pushed by Russians intent on casting a dark cloud over the American electoral system, and that the unconventional American effort to pursue it was "going to blow up".The damning remarks undercut a central element of the Republican argument against the impeachment narrative — that the president had good reason to ask for a foreign leader to effectively interfere and dig into American elections - and came amid hours of testimony from Dr Hill, alongside evidence from David Holmes, a top staffer at the US embassy in Ukraine.



RELATED ARTICLES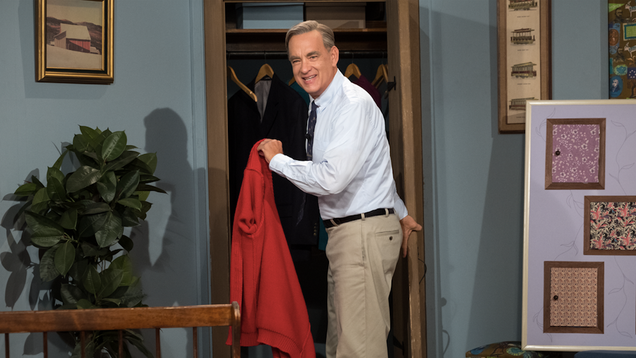 It's a funny thing to say about someone who exuded wholesomeness with every breath he took, but Fred Rogers was, beneath the smiles and cardigans and softly delivered affirmations, a pretty radical figure of American pop culture. On and off for 30 years, the one-time Presbyterian minister used his platform—the…

Read more...


Former American Idol contestant Antonella Barba has been sentenced to nearly four years in prison for carrying nearly 2 pounds (0.9 kilograms)...

RELATED ARTICLES
Taylor Swift will receive the Artist of the Decade award at Sunday night's (Nov. 24) 2019 American Music Awards from a fellow mega-selling...
Latina women in the US get paid 53 cents to a white man's dollar. On current trends equality is a long way offThe gap persists for Latina women regardless of education, experience, or where they live. Photograph: AlamyYesterday, nearly 23 months after the start of 2018, the average Latina woman in the US finally earned what a white man earned in a year.That's because Latina women were paid barely half of what a white man was in 2017 - earning 53 cents to every white man's dollar. That pay gap has also widened at an alarming rate: in 2016, Latina women were paid 67 cents to every white man's dollar.When you lump all women from all demographics in together, they collectively have to work up until 2 April 2019 before they earn as much as white men did in 2018 (the equivalent of four extra months).Native American women earn 58 cents to every dollar earned by a white man; black women earn 61 cents for every dollar. White women and Asian women in the US are a little closer, earning 77 cents and 85 cents, respectively.Research suggests that this gap persists for Latina women regardless of their education, experience or where they live.What's more, research by the Institute for Women's Policy suggests that at the current rate of (non-)improvement, it will be 205 years before Latinas get pay equity in the US.Let me spell that out for you: this would mean Latina women can't expect to earn as much as white men until 2224.


Here's a prediction: A few years from now, Taylor Swift's Nov. 24 performance at the American Music Awards will be largely forgotten. But the...