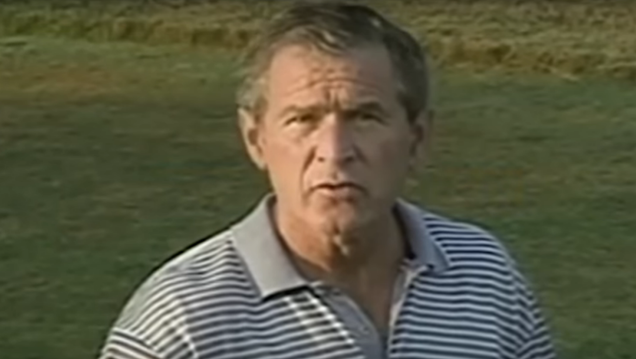 One of the most striking things about watching Fahrenheit 9/11 in 2019 is realizing just how deeply, uncomfortably resonant it is with our current state of the union. Within the first half hour, it depicts a venal, intellectually bankrupt administration led by a preening dimwit as he spends most of his time in the…

Read more...


Sandy Zimmerman is not only the first mom to complete the course in 11 seasons, she's also the oldest woman to accomplish the feat.


With more than 150 accredited allopathic medical schools in the U.S., applicants have to make the difficult decision on how many schools to apply to while also considering where they would be the best fit. According to the Association of American Medical Colleges, there was an average of 16 applications per applicant for the 2018-2019 cycle. Unlike applying to undergraduate institutions, the overall acceptance rate for medical school is about 40%, with some schools accepting only about 1% of those who apply.


Donald Trump has signed into force new "hard-hitting" sanctions against Iran, including Supreme Leader Ayatollah Ali Khamenei as tensions continue to rise between Washington and TehranMr Trump said that the issue of the US drone downed by Iran last week "could probably add that into this" but that the sanctions were "something that was going to happen anyway."The president is also facing criticism on multiple fronts as the week begins, including domestic outcry over the treatment of migrant children held in "filthy" border detention centres. Meanwhile, questions have been raised after documents were released showing the president's transition team "red flagged" the appointed of a senior general for a top administration post over his opposition to the use of torture.After postponing the mass deportation of immigrants at the request of Democrats over the weekend, the president gave an interview to NBC's Meet the Press in which he fielded questions about possible Russian election hacking in 2020, the state of the US economy, and the murder of Washington Post journalist Jamal Khashoggi.Meanwhile, as Mr Trump went after Iran, the 2020 race to take on the president is in full swing.The biggest headlines of the day on that front came from Bernie Sanders and Pete Buttigieg. Mr Sanders drove the day by introducing an ambitious plan to make public college and universities free — and a significant reduction in American student loan debt.Mr Buttigieg, meanwhil