Here is a rundown of current Broadway shows and their weekly show times.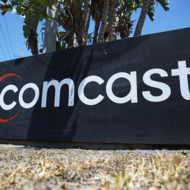 This weekend, Comcast outbid 21st Century Fox for the right to purchase British pay-tv service Sky. Leaving out most of the numbers because wow it's Sunday and we're just trying to relax, this means that if Sky's shareholders approve of it, Comcast can purchase the network for $39 billion. Reuters ... More »
From 'This Is Us' to 'Grey's Anatomy,' it seems like all of your favorite TV shows are coming back on this week. Here are the 16 ones to know about.


The Vatican reaches an agreement giving the Holy See a decisive role in the appointment of bishops in China, where for years many had been appointed without papal recognition. Gavino Garay reports.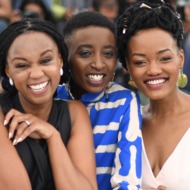 Filmmaker Wanuri Kahiu's film Rafiki is allowed to be shown in Kenya for seven days to "willing adults" after a high court ruling temporary lifted the country's ban on the film. Audiences in Nairobi seemed more than willing, as cheers erupted during Sunday afternoon's sold out screening of the film, ... More »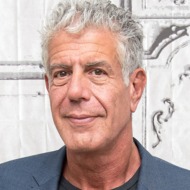 Anthony Bourdain's Parts Unknown premiered its twelfth and final season at the Tribeca TV Festival on Saturday night, and as Variety reports, it was humorous, poignant, and of course, emotional. The episode featured one of Bourdain's last voiceovers as he travelled to Kenya with comedian W. Kamau Bell. "As soon ... More »
Rafiki, an acclaimed film portraying a lesbian romance that was until Friday banned in Kenya where it was made, showed on Sunday to a cheering, sold-out audience in Nairobi.
Need a quick recap of the past week in movie news? Here are the highlights:   BIG NEWS Cary Fukunaga will direct the next James Bond movie: Following Danny Boyle's departure from the director's chair of Bond 25, the next installment of the 007 franchise has tapped Beasts of No Nation filmmaker Cary Fukunaga for the job. The release of the movie, which may be Daniel Craig's last in the role, also moved to 2020. Read everything we know here.    GREAT NEWS David Gordon Green has finished writing his Friday Night Lights movie: We recently talked to Halloween co-writer/director David Gordon Green and received an exclusive update on his upcoming Friday Night Lights movie, for which...
Read More



RELATED ARTICLES
Kanye West believes some social media users are being driven to suicide over lack of engagement from their followers. "There are people who are...
Raphael Bob-Waksberg hopes you enjoyed his 2014 "BoJack Horseman Christmas Special," just don't expect another holiday-themed one-off episode anytime soon. "Broadly, no," said the creator of the animated Netflix comedy, when asked by TheWrap if he was planning anymore holiday specials. "I only get a couple weeks off per year and if I'm doing an episode between seasons it bridges that vacation time." He said he "literally did not have a break" between making Season 1 and Season 2 because of the Christmas special.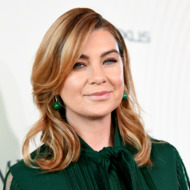 Despite her protests to the contrary, fans and detractors alike have insinuated the departure of Grey's Anatomy actresses Jessica Capshaw and Sarah Drew was due to series star Ellen Pompeo's new and improved $20 million salary. In a new interview with Entertainment Weekly, Pompeo addresses viewer reaction to the rumors, ... More »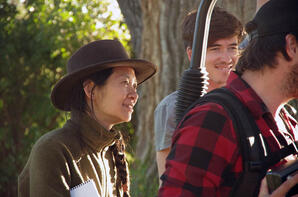 Just five months ago, Marvel Studios head Kevin Feige said Eternals was "one of many, many, many things that we are actively beginning to have creative discussions about to see if we believe in them enough to put them on a slate." Now, the possibility has become a reality and Eternals is moving forward to the next level.  While not officially greenlight and set for production or a release date just yet, Eternals does have writers and a director in place, according to The...

Read More

Read Comments



Just after The Deuce returned to HBO for its second season, the network announced that creator David Simon will end the show after season three, according to The Hollywood Reporter. He tweeted today that he was grateful to the network for "the chance for The Deuce to tell its full story." So ... More »
Loosely based on the life of author Louisa May Alcott and her three sisters, Little Women has proven to be an enduring literary classic. It tells the story of Meg, Jo, Beth and Amy March as they pass from childhood to adulthood. The original novel has inspired more than a dozen film and television adaptations. Now a new film version is on its way from an unexpected source. Read onward to learn all we know about the latest Little Women adaptation. Who is directing the new version? Greta Gerwig. She first made a mark as an actress in the acclaimed indie Hannah Takes the Stairs, which she co-wrote, more than 10 years ago. Since then she has continued to appear in both independent features and Hollywood productions, as well as acting in and co-writing acclaimed films such as...
Read More