New Zealand will ban military-style semi-automatic and assault rifles under tough new gun laws following the killing of 50 people in the country's worst mass shooting, Prime Minister Jacinda Ardern said on Thursday. In the immediate aftermath of Friday's shootings at two mosques in Christchurch, Ms Ardern labelled the attack as terrorism and said New Zealand's gun laws would change. "On 15 March our history changed forever. Now, our laws will too. We are announcing action today on behalf of all New Zealanders to strengthen our gun laws and make our country a safer place," Ms Ardern told a new conference. "All semi-automatic weapons used during the terrorist attack on Friday 15 March will be banned." Ms Ardern said she expects the new laws to be in place by April 11 and a buy-back scheme will be established for banned weapons. The buyback would cost up to NZ$200 million ($138 million), she said. All military style semi-automatics (MSSA) and assault rifles would be banned, along with parts used to convert weapons into MSSAs and all high-capacity magazines. Under existing New Zealand gun laws, A-category weapons can be semi-automatic but limited to seven shots. Live-streamed video of a gunman in one of the mosques showed a semi-automatic weapon with a large magazine. Australia banned semi-automatic weapons and launched a gun buy-back after the Port Arthur massacre in 1996 in which 35 people were gunned down. Ms Ardern said that similar to Australia, the new gun laws will allow for
Captain Yared Getachew, 29, was due for refresher training at the end of March, his colleague told Reuters, two months after Ethiopian Airlines had received one of the first such simulators being distributed. The March 10 disaster, following another MAX 8 crash in Indonesia in October, has set off one of the biggest inquiries in aviation history, focused on the safety of a new automated system and whether crews understood it properly. The MAX, which came into service two years ago, has a new automated system called MCAS (Maneuvering Characteristics Augmentation System).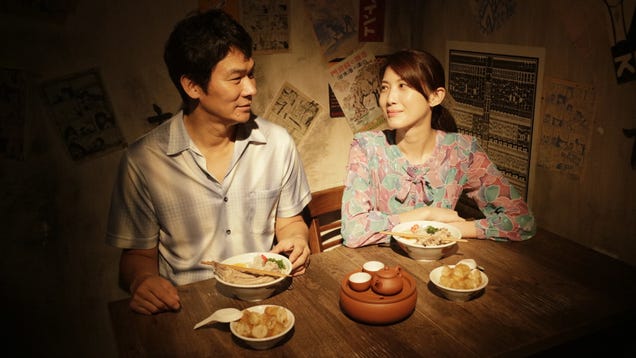 Food is one of the most powerful emotional forces on Earth. For many people, the smell and taste of a favorite childhood dish brings back vivid, nostalgic memories of a particular moment in time, often a moment when that person felt safe, content, and loved. For Masato (Takumi Saitoh), the half-Japanese,…

Read more...


This week, "The Curse of Oak Island" on History Channel…
Fox wants viewers wary of the new slimmed-down version that it will be just fine after shedding most of its film and TV assets to Disney, which became official Wednesday.In a new promo that aired Wednesday night, Fox Entertainment — the programming unit of what is now known as "Fox Corporation" — ran through the list of shows including "9-1-1," "Empire," and "The Simpsons" that still air on the Fox broadcasting network, even if their studio is now owned by Disney.On Wednesday, Disney finalized its $71.3 billion purchase of 21st Century Fox's film and TV assets.After the sale, the remaining assets, a portfolio of news, sports and broadcast businesses, were formed into a new company called Fox Corporation. These include Fox News Channel, Fox Business Network, Fox Broadcasting Company, Fox Sports (including cable networks FS1, FS2, Fox Deportes and Big Ten Network) and its local TV stations. That new company debuted on the NASDAQ Stock Market on Tuesday under the symbol "FOXA."Meanwhile, Disney takes over ownership of 20th Century Fox film and TV studio, cable networks FX, FXX and National Geographic, and certain cable and international television assets. Disney also acquires Fox's 30 percent stake in Hulu, giving it majority control. The new assets should strengthen Disney's position as a content behemoth, especially as it launches Disney later this year, its own streaming competitor to Netflix.Watch the video above.Read original story Fox Entertainment Shows Of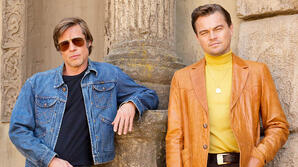 Quentin Tarantino's ninth movie, Once Upon a Time in Hollywood, will mix his usual ensemble-heavy pop-culture-infused storytelling with a real-life tragedy. Focused mainly on fictional characters, the feature's backdrop will be Tinseltown in the late 1960s, with a specific link to a true crime involving famous Hollywood players.  Sony has unveiled the first trailer for the movie, which looks like a period romp celebrating the movie and TV industry of 50 years ago with focus...

Read More

Read Comments


In "Survival Math," Mitchell S. Jackson tells his family story of living in Oregon and reckons with the interplay of racism and patriarchy in his own life.