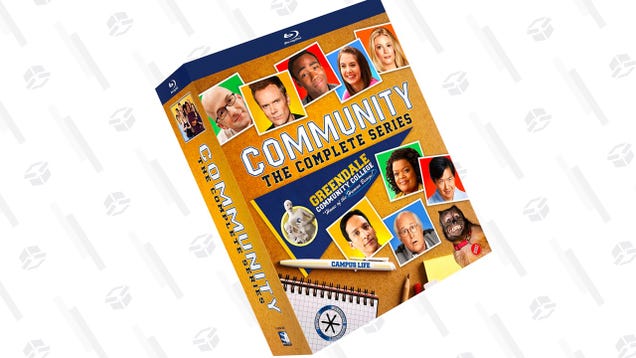 You'll pay just $54 when you preorder this Community on Blu-ray For Just $54', 'B07DKYXSGV');window.ga('unique.send', 'event', 'Commerce', 'avclub - Buy Every Episode of Community on Blu-ray For Just $54', 'B07DKYXSGV');" data-amazontag="kinjaavclub-20" href="https://www.amazon.com/dp/B07DKYXSGV?tag=kinjaavclub-20&ascsubtag=433ff094baf36357e2296f44c5e7e3c4e0a4f66a&rawdata=[t|link[p|1826899125[a|B07DKYXSGV[au|5876237249237193038[b|avclub"Community box set on Blu-ray. We still might be living in the darkest timeline, but this makes it a little better.

Read more...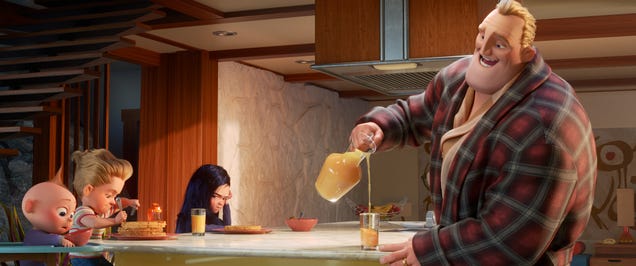 Our weekly thought-starter asks you (and us) a simple question each week: What pop culture did you consume this weekend, and what did you think of it? If you have suggestions for AVQ&A questions, big or small, you can email them to us here.

Read more...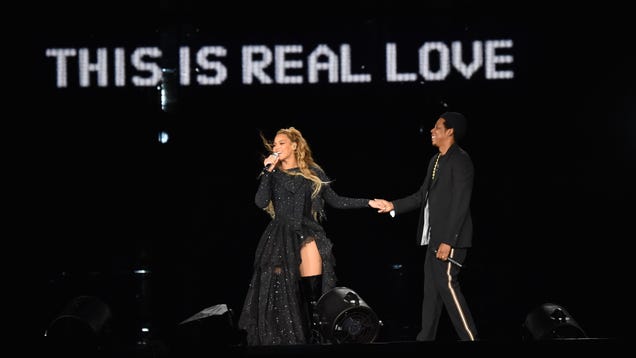 Building on years of rumors, hints, and a joint tour that kicked off earlier this month, Beyoncé and JAY-Z have just announced the surprise release of a joint album together, titled Everything Is Love. The album—the first full collaboration between the married couple, whose respective solo albums Lemonade and 4:44 …

Read more...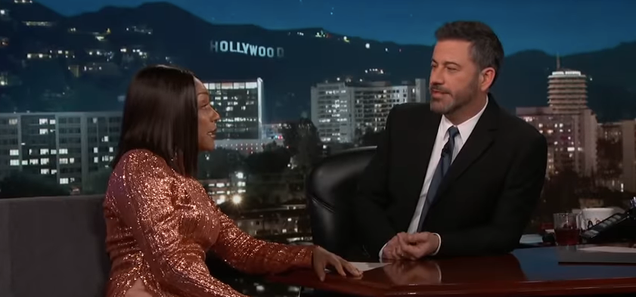 The gift that is the ongoing career rise of Tiffany Haddish opened up once more with some of the comic and actor's signature Hollywood encounter tales on Jimmy Kimmel Live! last night. Telling Kimmel that none of her new movie star pals has anything to truly worry about when she hosts the MTV Movie Awards on Monday…

Read more...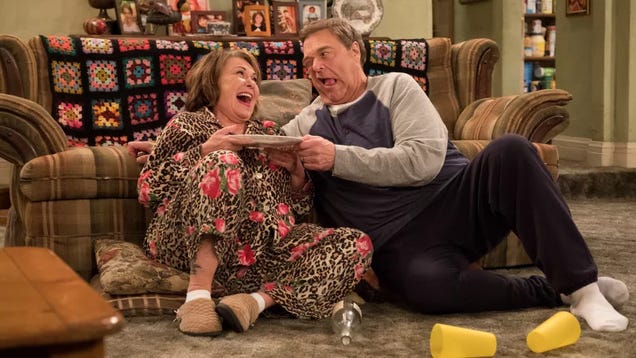 Good news, fans of all the things about Roseanne that weren't, well, Roseanne: ABC has moved ever so slightly closer to separating the racist-tweeting goose from the golden egg she laid, as THR reports that the network has apparently scored a tentative (and unofficial) agreement from Roseanne Barr to waive all future…

Read more...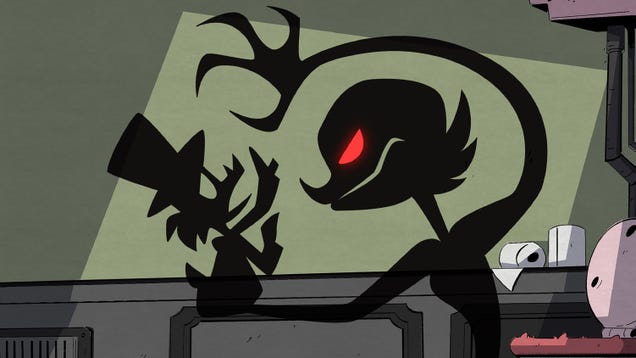 At this point, we're just going to have to accept that DuckTales just doesn't really do great cold opens. The sequence before the opening credits (and really, a good portion of the first act) tend to be too enamored with dropping as many jokes, references, and clumsy exposition as possible, and it just kind of comes…

Read more...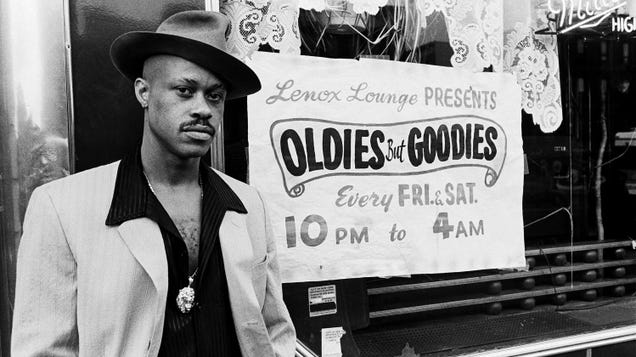 It is still possible, in 2018, to come across people who insist that hip-hop is some sort of "lesser" form of music. I know this because honest-to-god adults have said it to my face, quite earnestly. It's all samples, they'll cry, with no one actually pressing fingers to frets, no one reading sheet music! Rapping is…

Read more...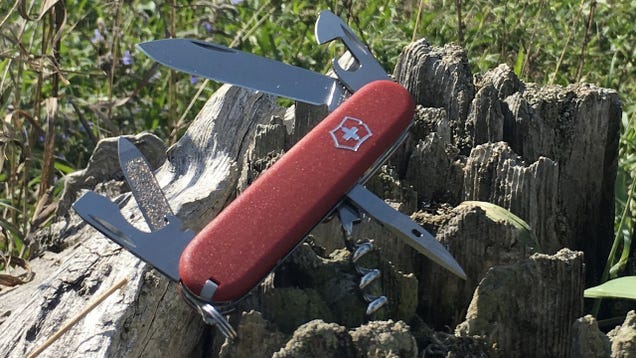 Everyone ought to own a good old fashioned Swiss Army Knife, and Amazon has 10 different styles marked down, today only. Whenever a box needs cutting, a bottle needs opening, or a screw needs tightening, a branch needs sawing, everyone respects the person with the utility knife.


Read more...