The 2020 Emmy Awards were Sunday night, and while the show looked quite different from previous Emmys, it still served as a platform for artists to call for social justice reform.


A Wall Street Journal/NBC News poll released Sunday showed Democratic presidential nominee Joe Biden leading President Trump by 8 percentage points, 51 percent to 43 percent, among registered voters — the same margin the poll showed in February, before COVID-19, the economic swoon, the anti-racism protests following George Floyd's death, and all the other craziness of 2020."Simply put: In 2020, the fundamentals of our country have been shaken to our core, while the fundamentals of the election have not," said Democratic pollster Jeff Horwitt, who conducted the survey with Republican Bill McInturff. NBC's Chuck Todd made a smiler point on Sunday's Meet the Press.But one thing has changed: money. Biden and the Democratic National Committee entered September with $466 million in the bank, a cash advantage of $141 million over Trump and the Republican National Committee's $325 million, The New York Times reported Sunday night, citing newly released campaign finance reports. In the spring, Trump and the RNC had a $187 million lead over Biden and the DNC.In August alone, the joint Biden-DNC committee brought in a record $364.5 million while the Trump-RNC committee raised $210 million. The Biden campaign alone raised $212 million and spent $130.3 million; the Trump campaign raised $61.7 million, spent $61.2 million, and added about $900,000 in debt. "Money in the candidate's own committees, as opposed to the political party's account, is the most valuable of fund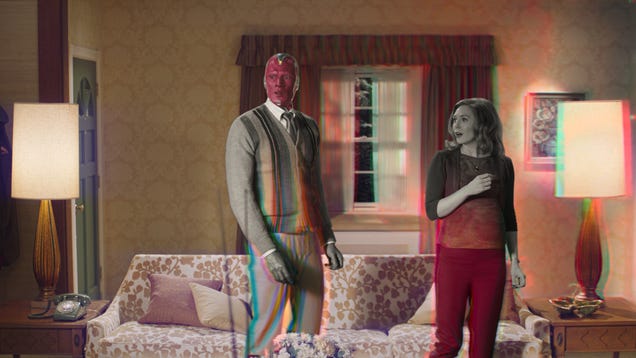 Disney and Marvel showed up to the 2020 Primetime Emmys in its black tie finest on Sunday night with the ultimate buffer between Schitt's Creek's historic comedy awards sweep and... well, the rest of the ceremony. Long-awaited original MCU series WandaVision got its first full-length trailer, and it was a trippy…

Read more...


The high of Anna and Maya's onstage disaster-turned-triumph quickly gives way to a bleak — and perfectly teenage — ending.

RELATED ARTICLES