Demi Lovato's first live performance in two years at Sunday night's (Jan. 26) 2020 Grammy Awards brought tears to many eyes, as well as high...
Kanye West was a noted Kobe Bryant fan. The duo connected on multiple occasions, and Ye was even in the building for Kobe's last game ever...
BTS goes behind-the-scenes! On Sunday night (Jan. 26), the K-pop idols took to social media to share a plethora of behind-the-scenes content...
A charismatic Pashtun rights leader who repeatedly accused the powerful military of abuse has been arrested in Pakistan's northwestern city of Peshawar, police said Monday. Manzoor Pashteen, chief of the Pashtun Protection Movement (PTM), appeared before a magistrate after being detained shortly after midnight, said police official Shiraz Khan. Khan said Pashteen would be transferred to another district where he is wanted on charges including sedition, hate speech, incitement against the state, and criminal conspiracy.


What better way for Lil Nas X to celebrate his two Grammy wins on Sunday night (Jan. 26) than by releasing a new single featuring his namesake MC...
Billie Eilish had an historic night at the Grammys, winning four major trophies and smashing a glass ceiling in the process.  But was the...
R&B singer Lizzo kicked off the Grammy Awards show on Sunday, dedicating the night to basketball star Kobe Bryant, whose death in a helicopter accident earlier in the day threw a cloud over music's biggest night.

RELATED ARTICLES
Lil Nas X rounded up all of his new friends for one star-studded run through "Old Town Road" and its many hit remixes tonight (Jan. 26) at...
From Demi Lovato's comeback to BTS making Grammy history, her are the night's stand-out moments.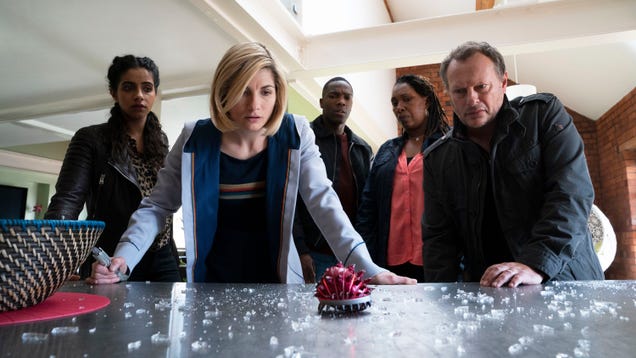 Premieres, finales, and specials. Those are the places where Doctor Who usually delivers massive reveals about its own mythos. So while I was ready for this mid-season episode to provide an opportunity to wax nostalgic about the return of a Russell T. Davies-era alien, I certainly wasn't prepared for "Fugitive Of The…

Read more...



RELATED ARTICLES