Scarlett Johannson spoke for many when she alluded to Niall Horan's dreamboat status as she introduced him on Saturday Night Live on Dec. 14....

RELATED ARTICLES
Five Italians have been jailed for the gang rape of a British woman in the popular resort of Meta di Sorrento, south of Naples. The men, who were all employees of a hotel where the woman was staying, set up a WhatsApp group after the rape which they called "Bad Habits". They were accused of slipping the 50-year-old Kent woman a date rape drug and then subjecting her to multiple rapes in the Hotel Alimuri on the night of October 6 2016. They filmed and took photos of the assault and some were identified by tattoos on their bodies. The woman was on holiday with her 25-year-old daughter, who went to bed early on the night the attack happened and was not targeted by the Italians. They were sentenced on Friday to prison terms of between four and nine years by a court in the nearby town of Torre Annunziata. The rapists were named as Gennaro Davide Gargiulo, who was given the heaviest sentence of nine years; Antonino Miniero and Fabio De Virgilio, who were sentenced to eight years; Francesco D'Antonio, who will go to jail for seven years; and Raffaele Regio, who was given a four-year sentence. Sorrento is popular with British tourists Credit: Look The British victim was not in court but had been in "a state of anxiety all day" while awaiting the verdict from a panel of three judges, said Lucilla Longone, her Italian lawyer. She was "delighted" with the tough sentences handed down, her lawyer said. When the sentences were read out there was uproar in court, with
It was a Christmas miracle: "Saturday Night Live" opened the show with a sketch that wasn't dependent on celebrity cameos.

RELATED ARTICLES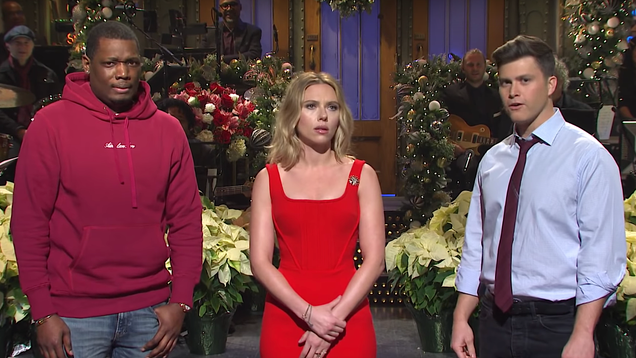 "It's like saving the world, too, just on a smaller level."

Read more...


Happy 30th birthday, Taylor Swift! The pop superstar spent her 30th birthday in New York Friday night (Dec. 13), performing for thousands of adoring...
Niall Horan is not above spreading a little Christmas joy. The "Put a Little Love On Me" singer is more than happy to listen to Saturday...