Say goodbye, witches: "Chilling Adventures of Sabrina" will end with its upcoming fourth season, Netflix said Wednesday.The final chapter of the Kiernan Shipka-led drama will launch later this year, "with a spooky, sexy & supernatural series finale — but not before Sabrina Spellman reveals a few more tricks up her retro-chic sleeve."Per Netflix, "Over the course of Part 4's eight episodes, The Eldritch Terrors will descend upon Greendale. The coven must fight each terrifying threat one-by-one (The Weird, The Returned, The Darkness to name a few), all leading up to…The Void, which is the End of All Things. As the witches wage war, with the help of The Fright Club, Nick begins to slowly earn his way back into Sabrina's heart, but will it be too late?"Also Read: 'Sabrina' Boss Says Season 4 Will Be a 'Demonic' Version of 'The Crown' With an 'HP Lovecraft Vibe'"Chilling Adventures of Sabrina" stars Shipka, Miranda Otto, Richard Coyle, Ross Lynch, Lucy Davis, Chance Perdomo, Michelle Gomez, Jaz Sinclair, Lachlan Watson, Gavin Leatherwood, Tati Gabrielle, Adeline Rudolph and Abigail Cowen."Sabrina," which received an initial two-season order at Netflix, debuted in October 2018. Two months later, the show was renewed for Seasons 3 and 4. The second season premiered in April 2019 and the third dropped back in January."Working on 'Chilling Adventures of Sabrina' has been an incredible honor from Day One," showrunner Roberto Aguirre-Sacasa said in a statement. "The cast, beginning with Kiernan as ev
With a book and score by Paul Gordon, the musical film premieres as part of the Playbill Playback series.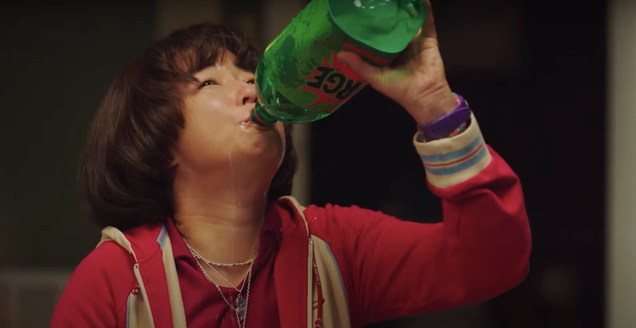 One of the most joyous experiences in recent years happens to be a show that revisits one of the most painful experiences of our lifetime. No, not 2020 (although it's really gunning for the crown)—middle school. Pen15 stars co-creators Anna Konkle and Maya Erskine as 13-year-old versions of themselves opposite a cast…

Read more...



RELATED ARTICLES
The trailer for the upcoming HBO series We Are Who We Are starring Kid Cudi premiered yesterday (July 7).