The president's campaign jumped the gun on touting his performance.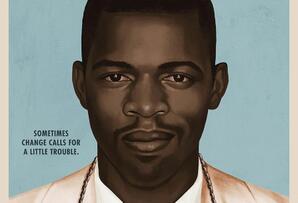 Normal 0 false false false EN-US X-NONE X-NONE...

Read More

Read Comments


GOP political consultant Mike Murphy predicts President Trump will be distracted at tonight's debate as a result of reports on his taxes.


An excerpt from "The End of the Day," by Bill Clegg

RELATED ARTICLES
Democratic nominee Joe Biden and President Donald Trump faced off on Tuesday night (Sept. 29) for the first general election presidential debate of 2020.

RELATED ARTICLES
California fire crews battled two ferocious blazes, including one in wine country, that destroyed homes and forced at least 70,000 people to flee



RELATED ARTICLES
The 2020 Billboard Music Awards will crown the top artist of the Billboard 200 on Oct. 14, but nominee Taylor Swift has already made a record-breaking mark on the albums chart.

RELATED ARTICLES
"I've got my earpiece and performance enhancers ready," Biden wrote on Twitter with a photo of tangled earbuds and a pint of ice cream.


President Trump didn't take long to settle on nominating Amy Coney Barrett to the Supreme Court.Trump formally nominated the conservative 7th Circuit judge to replace Ruth Bader Ginsburg on Saturday. But in Barrett's Senate questionnaire released Tuesday, Barrett said she actually got the job days earlier.Ginsburg died on Friday, Sept. 18. The next day, Barrett got a call from White House Counsel Pat Cipollone and Chief of Staff Mark Meadows about the vacancy, she said in the questionnaire. She spoke to Cipollone and Meadows on Sunday, who invited her to Washington, D.C.; "President Trump later called to confirm the invitation," she said. And on Monday, Sept. 21, Barrett met with Trump, Vice President Mike Pence, Cipollone and Meadows in person. "The president offered me the nomination on that day, and I accepted," Barrett said. Trump didn't announce her nomination until Saturday out of respect for Ginsburg, he said. NEW — Amy Coney Barrett's formal questionnaire has been submitted to the Judiciary Committee. Below are details of her selection process for the nomination. It says she was offered the nomination by Trump on Monday, Sept 21 pic.twitter.com/J7quVa6Spw — Seung Min Kim (@seungminkim) September 29, 2020While Barrett was reported to be a strong favorite to replace Ginsburg, 11th Circuit Judge Barbara Lagoa and other conservatives also reportedly remained possible nominees throughout the week. But as Barrett tells it, she may have been the only candidate Trump ever

RELATED ARTICLES
An Instagram platform, now a book, documents real-life settings that look like frames from the director's movies.
Summon the ghosts of Christmas movies, past and present, for some good cheer. That burning "Yule Log" video keeps visiting friends and family entertained for only so long.

RELATED ARTICLES
Many workers have been furloughed since April.

RELATED ARTICLES
Follow-up to 2006 hit expected to arrive in October

RELATED ARTICLES
The Australian-born singer's first No. 1 hit became a feminist anthem and propelled her to international stardom.

RELATED ARTICLES
Bryson Tiller redirected his billboard campaign in Kentucky for his forthcoming album Anniversary by dedicating it to his fellow Louisville native Breonna Taylor.
Kanye West and Kim Kardashian had a romantic date night on Monday (Sept. 28), and the rapper took to Twitter to document the evening's location.
A bill to fund the federal government cleared a key Senate procedural hurdle Tuesday as lawmakers sought to accomplish the bare minimum before they depart Washington to campaign — preventing a shutdown when the new fiscal year begins. A final vote on Wednesday would send the stopgap spending bill to President Donald Trump in time for his signature before the new budget year starts Thursday. The funding measure advanced while House Speaker Nancy Pelosi and Treasury Secretary Steven Mnuchin made a last-ditch effort to strike an agreement on a separate COVID-19 rescue bill that has eluded them for weeks.


Kid Cudi sat down with Esquire for an intimate, wide-ranging interview published on Tuesday (Sept. 29).
On this week's Billboard 200 (dated Oct. 3), Taylor Swift surpasses Whitney Houston as the female artist with the most career weeks at No. 1. That's a big deal, for many reasons, not least that Swift accomplished the feat in an era when long-running No. 1 albums are much rarer than they were in previous…

RELATED ARTICLES
The leader of the militant Hezbollah group said Tuesday they still welcome the French initiative to help Lebanon out of its crisis, but said Paris has to change its approach in dealing with local factions and not blame everyone for the failure of forming a new Cabinet. French President Emmanuel Macron has been pressing Lebanese politicians to form a Cabinet made up of non-partisan specialists that can work on enacting urgent reforms to extract Lebanon from a devastating economic and financial crisis. Prime Minister-designate Mustapha Adib resigned Saturday during a political impasse that came amid Lebanon's worst economic and financial crisis in decades — made worse by a massive explosion in Beirut in early August that killed and wounded many and caused widespread damage.


During one busy week in November, the former president's new book is expected to come out, and top prizes from the Booker and the National Book Awards will be announced.
Reboot of Nineties teen horror film will premiere October 28th on demand
Peacock's "Saved by the Bell" revival finally has a premiere date, so save this note in your trapper keepers: The new version of the '90s cult classic premieres on NBCUniversal's streaming service Nov. 25 — just in time for Thanksgiving.To celebrate the announcement, Peacock put together a fun teaser with a literal peacock walking the halls of (we assume) Bayside High. Watch it at the top of the page right now.In the show, which stars original series mainstays Elizabeth Berkley Lauren and Mario Lopez reprising their roles of Jessie Spano and A.C. Slater, California Governor Zack Morris gets into hot water for closing too many underfunded high schools and proposes they send the affected students to the most well-funded schools in the state — including Bayside High. The influx of new students gives the privileged Bayside kids (who never have a problem that can't be solved in 22 minutes) a much-needed dose of reality.Also Read: 'Father of the Bride' Cast to Reunite for 'Mini-Sequel' Special at Netflix - Watch the Trailer (Video)The new generation of kids at Bayside High include the "handsome, charming, privileged" Mac and Jessie's "sensitive man-child" son Jamie (Belmont Cameli), as well as Lexi (Josie Totah), "the most popular girl at Bayside High who is both admired and feared by her fellow students"; Daisy (Haskiri Velazquez), "a smart, ambitious sophomore who is excited at the prospect of attending Bayside High after her local school get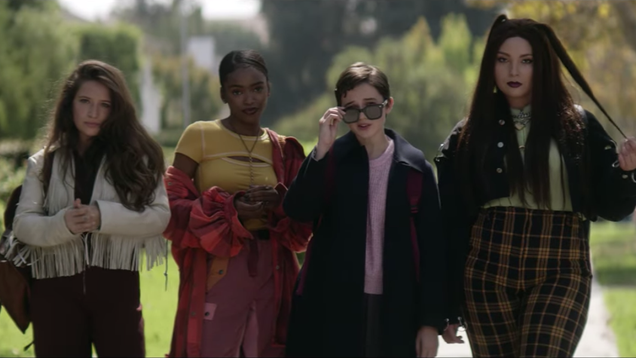 Blumhouse has shared the first trailer for The Craft: Legacy, a "continuation" of the beloved 1996 teen-horror staple that, per this initial footage, sure feels like a remake.

Read more...


Dolly Parton and Netflix are extending their working relationship.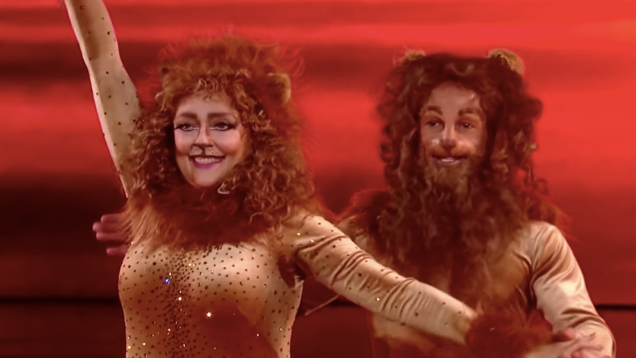 It became clear last night why Tiger King star Carole Baskin wasn't eliminated on last week's episode of Dancing With The Stars—Disney Night was right around the corner, and Mickey wasn't about to let ABC eliminate her without The Lion King getting a boost from her ongoing virality, toxic though it may be.

Read more...


Debbie Allen directs and choreographs the new movie, featuring 14 original songs by Parton.
'Tiger King' star Carole Baskin performed her finale feline-themed dance on 'Dancing With the Stars,' Monday night.



RELATED ARTICLES
Live on Yahoo: Here's how to watch the presidential debate between President Trump and former Vice President Joe Biden.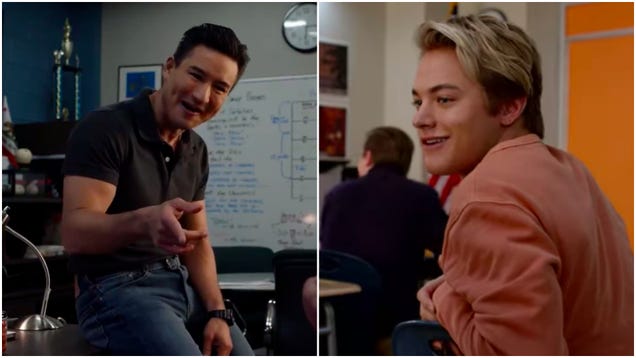 Much like the first day of classes in the real world, it seemed like Peacock's Saved By The Bell reboot had become a moving target. When the first teaser trailer released in April, we assumed the high-profile series was going to be part of Peacock's initial fleet of programming when the streaming service launched in…

Read more...


Helen Reddy, the lilting voice behind the iconic 1972 feminist anthem "I Am Woman," has died at age 78.
According to Deadline, Zendaya has signed on to star in an A24 biopic about Ronnie Spector from the Ronettes, the group behind historically inescapable pop song "Be My Baby" and countless other hits. Zendaya will play Spector, having apparently been Spector's preferred choice for the role, with Variety saying that the…

Read more...



RELATED ARTICLES
The Bidens released their 2019 tax returns ahead of Biden's first presidential debate against Trump on Tuesday, September 29.


David S. Reynolds's "Abe" seeks to understand Lincoln by placing him in the context of his times.
The star recalls her experiences with racism and domestic violence in a revealing and frank memoir.
Northalsted Business Alliance will now use slogan 'Chicago's Proudest Neighbourhood' in its marketing.


The surprise decision halts an acquisition race that was scheduled to a see a contract awarded in 2021.


The Centers for Disease Control and Prevention began working in early summer on guidance for sending children back to school, and the White House then "spent weeks trying to press public health professionals to fall in line with President Trump's election-year agenda of pushing to reopen schools and the economy as quickly as possible," The New York Times reported Monday night, citing documents and interviews with current and former government officials.This "strikingly political intervention in one of the most sensitive public health debates of the pandemic" included searching for "alternate data" that suggested children were at little or no risk from the coronavirus, the Times reports, and trying to swap in guidance from a little-known Health and Human Services Department agency, the Substance Abuse and Mental Health Services Administration (SAMHSA).SAMHSA was focused on the emotional and mental health toll remote school could have on children, but CDC scientists found multiple problems with the agency's assertion that COVID-19 posed a low health and transmission risk for children. That's the language the White House was most interested in, though, and throughout the summer the CDC won some battles and lost others trying to keep it out of public guidance, the Times documents.Olivia Troye, one of Vice President Mike Pence's envoys on the White House coronavirus task force until leaving the administration in July, told the
Miley Cyrus captured everyone's hearts and ears when she rocked out to Blondie's No. 1 hit "Heart of Glass" during the iHeartRadio Music Festival 2020 earlier this month. Now, she's letting fans hold onto that moment by releasing her cover on streaming services Tuesday (Sept. 29).

RELATED ARTICLES
Kanye West has an eye for a good photo, especially when Kim Kardashian West is his muse.
SP Balasubrahmanyam sang more than 40,000 songs for films in 16 Indian languages.
An excerpt from "The Abstainer," by Ian McGuire