Our expert is here to help you catch up to one of the strangest awards seasons on record. Here is what he thinks will win.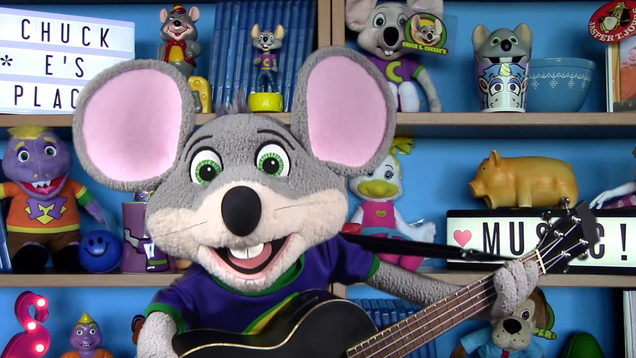 Chuck E. Cheese, vermin dispenser of mediocre pizza and fiat arcade currency, may have fallen on hard times recently, but tragedy seems to have acted as a powerful source of inspiration for his musical career. In an overview of the Good Time Rodent's recent discography, Slate's Alex Marcus makes the case for spending…

Read more...



RELATED ARTICLES
Megan Thee Stallion announced a temporary musical hiatus on Thursday (April 22), letting fans know that Thee Hot Girl is taking a hot minute to unplug and recharge.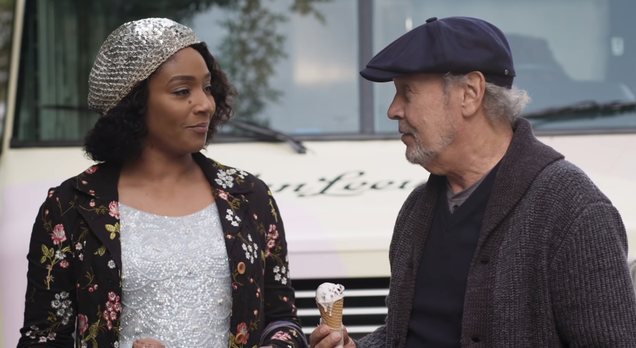 It's been 20 years since Billy Crystal last directed a film, having previously set his talents (and never-ending baseball nostalgia) on the TV-movie sports picture 61* for HBO. (Before that, his previous two efforts were Forget Paris and Mr. Saturday Night.) Now Crystal is back in the director's chair (and the…

Read more...


Meet Argentine rapper Duki, Billboard's latest Latin Artist on the Rise.

RELATED ARTICLES
The hell-dwelling desire for vengeance at its core makes the movie more intriguing than it had to be

RELATED ARTICLES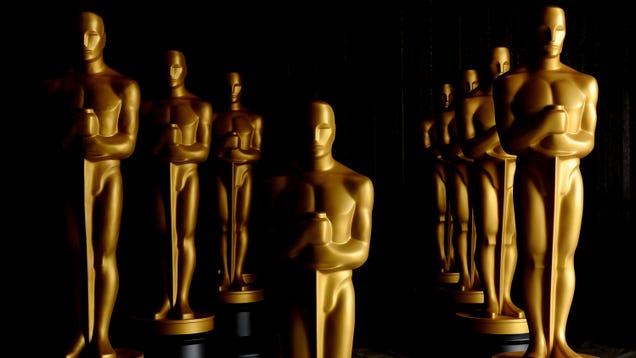 It's Moira Rose's favorite season: awards. But obviously, given how COVID-19 is still a thing, awards ceremonies are very different this time around. This year's Oscars will be the first under the pandemic and the Academy Awards decided to forego the painful awkwardness of a Zoom ceremony like the one we sat through…

Read more...


Universal Music Group's revenues grew to €1.81 billion ($2.17 billion) in the first quarter of 2021, up 9.4%.

RELATED ARTICLES
And we're along for the ride.

RELATED ARTICLES
The writer/director Bettina Oberli weaves a satirical family drama knotted with infidelity, among other complications.
The house bids farewell to the season the only way they know how: with an elaborate theme party.
Plus, Idina Menzel, Ben Platt, and Jasmine Cephas Jones help create Earth Day: The Musical.
Once and Sing Street creator John Carney will direct and co-write the film with two Oscar-winning megaproducers attached.
Suggested reading from critics and editors at The New York Times.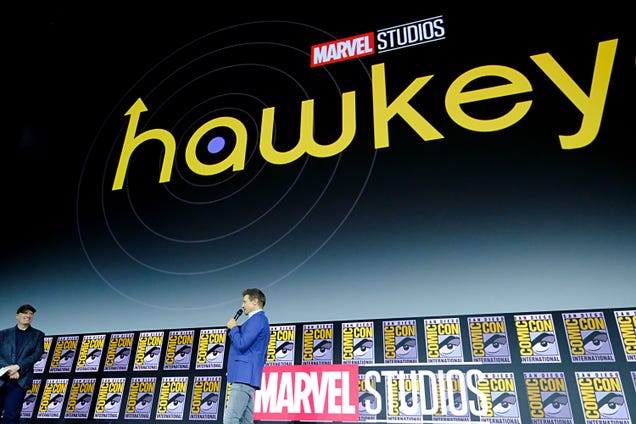 Actor, musician, and entrepreneur Jeremy Renner is a lot of things. A complicated modern man, who develops apps, writes blues rock, and hangs out with Taika Waititi, Renner is the masculine ideal for all men who want to be Renner. And if there's one lesson we can learn from the "Jeremy Renner Guide to Being a Man," or…

Read more...


"We're piss-poor, frankly, at trying to live in nuance."
The Dave Matthews Band has announced the dates for its rescheduled summer 2021 tour, which is slated to kick off on July 23 in Raleigh, N.C.
Everything from The Father to Eurovision Song Contest.
"To say you're a pop-punker … it never sat well with me."
Éric Vuillard and David Diop are among the authors contending for the prestigious award for translated literature.
The new sitcom co-created by 'The Good Place' mastermind Michael Schur, star Ed Helms and Sierra Teller Ornelas begins, like so many conflicts these days, with a monument to a dead white guy
This far-reaching documentary from Lisa Rovner looks back at the female composers and artists who shaped modern music.
A man and his surrogate navigate a bumpy road to fatherhood in this endearing dramatic comedy.
In 1993, The Who's Tommy opens on Broadway.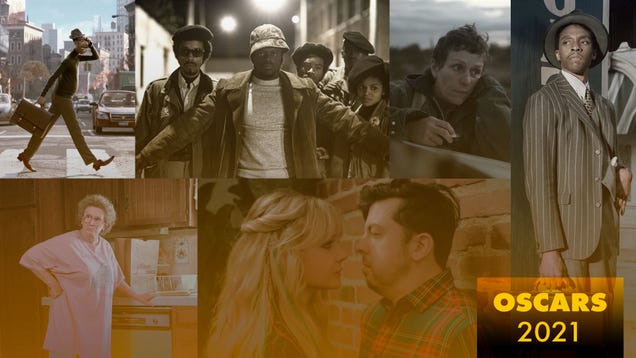 Rarely has this writer been happier to be wrong than he was at the end of Oscar night 2020. I'm wrong a lot when it comes to predicting the Academy Awards. Year in and year out, yours truly offers his best guesses (and let's be clear, that's all they are, even if you're a so-called guru of gold) about what will take…

Read more...


W.W. Norton, citing the accusations that the author, Blake Bailey, faces, said it would stop shipping and promoting his new best-selling book.
After a fervent online campaign to get the "Reading Rainbow" star a slot, it's finally happening.

RELATED ARTICLES
HBO Max is the only place to watch the new 'Mortal Kombat' online right now, and we've found a deal that lets you stream it for free
At a time when most artists were killed, he hid his background. Later he resumed his career and served in government. He died of complications of Covid-19.
Daniel Kaluuya and Lakeith Stanfield of "Judas and the Black Messiah" are going head-to-head for best supporting actor. Here's how they might fare.
Marvel Cinematic Universe, Hotel Transylvania and Jumanji franchises among library titles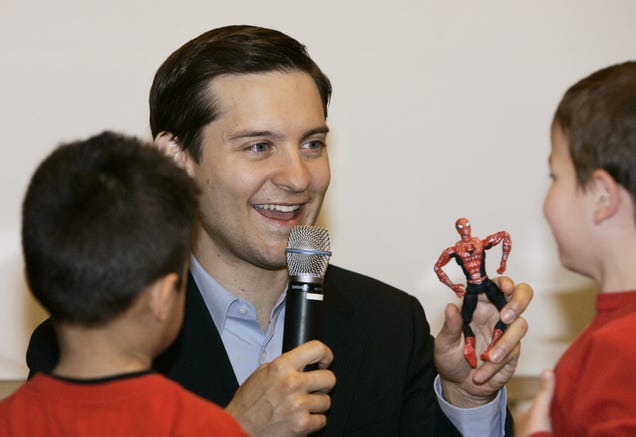 At last, our long national nightmare is over. 2014's The Amazing Spider-Man 2 is coming to Disney . In what Chuck Saftler, head of business operations for ABC, Freeform, FX Networks and Acquisitions for Disney's Media and Entertainment Distribution calls a "landmark multi-year, platform-agnostic agreement," Sony will…

Read more...



RELATED ARTICLES
Several of Blake Bailey's former middle school students have accused him of grooming and inappropriate behavior.
Menand's "The Free World" is a sweeping survey of the revolutions that changed American life in the 1950s and '60s.
Ed Helms and Patti Harrison have a baby — and keep things strictly professional — in this gentle surrogate-pregnancy comedy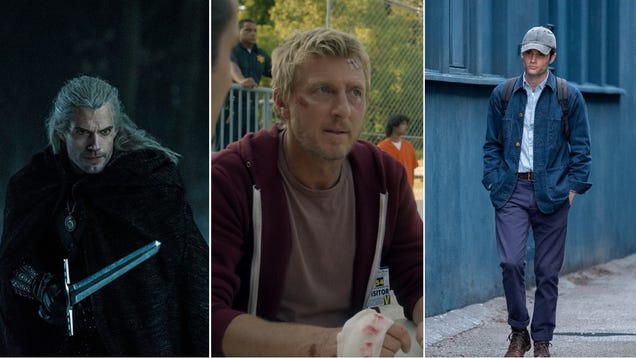 COVID-19 has been disastrous for pretty much everything (the exception being rich people who were already rich and somehow got richer), but Netflix is here with a comforting announcement: There will be no more COVID delays, and three of your favorite shows are definitely coming back for new seasons by the end of the…

Read more...


Louis Menand's new book about art and thought in the postwar years features a very large cast, including George Orwell, James Baldwin, Susan Sontag and the Beatles.
Suggested reading from critics and editors at The New York Times.
"I'd personally want to dance with Gleb Savchenko, because he's tall and he knows how to cha-cha-cha," the RHONY star tells PEOPLE


"Space Force" is continuing its mission, with Netflix giving the Steve Carell-led comedy a second season.Norm Hiscock will join the series as co-showrunner alongside co-creator Greg Daniels. Hiscock's prior credits include "Brooklyn Nine-Nine," "Parks & Recreation" and "People of Earth." "Space Force" star Jimmy O. Yang has also joined the writing staff.Production is scheduled to begin next year in Vancouver.Also Read: 'Space Force': How Will Season 2 Handle Those Big Cliffhangers?"Space Force" was based off President Trump's real order to establish a sixth branch of the military and starred Carell as a four-star general tasked with starting up the new branch. Joe Biden's incoming presidency figures to alter the show somewhat, given that Space Force was Trump's idea and he's frequently referenced (though never by name) during the first season.John Malkovich, Ben Schwartz, Tawny Newsome and Diana Silvers also star in the Netflix comedy. Lisa Kudrow also recurred as the wife of Carell's Gen. Mark Naird.Daniels' previously spoke with TheWrap about how they'll resolve all those cliffhangers at the end of the first season. For those don't remember: The Space Force's team on the moon attacks the Chinese moon base, rendering it uninhabitable, but then when they return to their own base, they find that the Chinese have sabotaged them right back. And Maggie Naird (Kudrow) breaks out of prison with the help of her prison guard girlfriend, Louise.The Hollywood Reporter first reported the news of th
GREAT NEWS Wicked this way comes in 2021: After many years of Universal planning for a movie version of Wicked, the musical adaptation has set a release date for December 2021 with Billy Elliot director Stephen Daldry at the helm. Find out everything we know about the movie here.   EXCLUSIVE BUZZ Mike Mitchell on The Lego Movie 2: The Second Part: We talked to Mike Mitchell, the director of The Lego Movie 2: The Second Part about how he came to the Lego-verse, the future of this franchise and the Jason Momoa and Bruce Willis cameos. Read the whole interview here.    COOL CULTURE A Star is Born sound design breakdown: Insider puts the spotlight on the Oscar-nominated engineers behind the sound design for A Star is Born...
Read More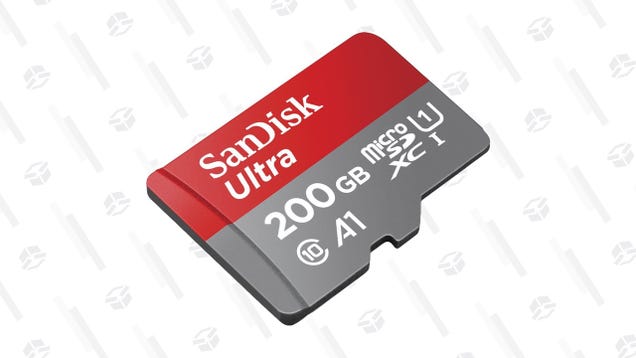 You might have seen this 200GB microSD card as part of Amazon's SanDisk Prime Day savings, but it bears a special callout now, because it just got a couple bucks cheaper than it was yesterday, which was already an all-time low price. $44 is an absurdly good price for a Switch-compatible memory card with this much…

Read more...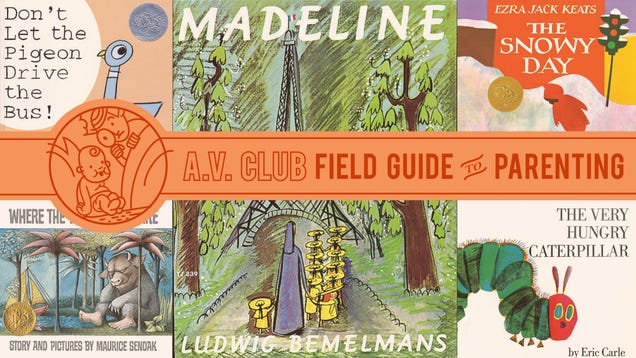 Our A.V. Club Field Guide To Parenting is designed to guide you toward the best kids' books, shows, movies, and music, just like we do with The A.V. Club for adults. Every month or so, we will feature a new subject with a few essential pop culture takes parents should know, saving you from the mountains of kids' dreck…

Read more...