The outbreak comes as more than 150 cases of coronavirus have been linked to a bar in a Michigan college town.



RELATED ARTICLES
The Broadway performer was nominated for a Tony in 2014 for his turn in Bullets Over Broadway.

RELATED ARTICLES
The Broadway actor's battle with the coronavirus was followed closely by many as his wife chronicled his experience on social media.
Okay, now it truly is the best summer ever.

RELATED ARTICLES
Police are looking for two white people who vandalized a Black Lives Matter mural in downtown Martinez, California, on the Fourth of July.


A day after Kanye West announced a 2020 presidential run, his #2020VISION campaign is underway.
Ex-national security adviser also says any decision to withhold intelligence would 'certainly not' be 'made only by the briefer' * Trump uses Fourth of July to stoke division on virus and raceDonald Trump's claim not to have been briefed about intelligence suggesting Russia paid Taliban-linked militants to kill US soldiers is "just not the way the system works", former national security adviser John Bolton said on Sunday.Bolton was appearing on Face the Nation, the Sunday talk show from ViacomCBS, the communications giant which owns Simon & Schuster, the publisher which put out Bolton's Trump White House memoir, The Room Where It Happened, over the president's objection.Elsewhere, former Obama national security adviser Susan Rice said Bolton would have known about the bounties intelligence while he was in the role, which he left in September 2019, and would therefore have briefed Trump himself."I don't buy this story that he was never briefed," Rice told NBC's Meet The Press. "I believe that … when the information first came to light in 2019, my successor, John Bolton, would have walked straight into the Oval Office, as I would have, and informed the president of this intelligence."Bolton's book, a tell-all which sold nearly 800,000 copies in its first week in stores, is named for the Oval Office and contains numerous shocking descriptions of Trump's behaviour. But it does not mention the alleged bounties plot."I'm not going to disclose classified information," Bolton t
Taylor Swift fans are calling for the pop superstar to run for president following Kanye West's announcement that he'll be running in the 2020 election.

RELATED ARTICLES
The protesters all carried rifles, including military-type weapons, and some wore ammunition belts slung over their shoulders. Although African Americans appeared to account for the bulk of the marchers, protesters of various races, men and women alike, were among the group. One video clip showed a leader of the demonstrators, who was not identified, shouting into a loudspeaker in a challenge to white supremacists who historically have used Stone Mountain as a rallying spot of their own.


The actor, who fought a long battle with the coronavirus, was Tony-nominated for creating the role of Cheech in Bullets Over Broadway.
The prophecy has been fulfilled.
President Vladimir Putin said on Sunday constitutional amendments approved in a nationwide vote created the conditions for Russia's "progressive development" for decades to come. One of the changes approved in the week-long vote that ended on July 1 makes it possible for Putin to seek two more terms as president and, if re-elected, to stay in power until 2036. "They will strengthen our nationhood and create conditions for the progressive development of our country for decades to come," he said.


A shooting at a nightclub early Sunday left two people dead and eight wounded in South Carolina, a sheriff's official said.
The Killers paid tribute to George Floyd with a stripped-down performance of "Land of the Free" during the "Macy's 4th of July Fireworks Spectacular."
Two people have died and eight have been injured after a shooting at a nightclub in South Carolina in the early hours of Sunday, a sheriff's official said.A pair of Greenville County sheriff's deputies noticed a disturbance at Lavish Lounge just before 2am, and saw a large crowd running out of the building, Sheriff Hobart Lewis said at a press conference.


A statue of abolitionist Frederick Douglass was ripped from its base in Rochester on the anniversary of one of his most famous speeches, delivered in that city in 1852. Police said the statue of Douglass was taken on Sunday from Maplewood Park, a site along the Underground Railroad where Douglas and Harriet Tubman helped shuttle slaves to freedom. In Rochester on July 5, 1852, Douglass gave the speech "What to the Slave is the Fourth of July," in which he called the celebration of liberty a sham in a nation that enslaves and oppresses its Black citizens.


A lobbyist with ties to the Trump administration and a client list that includes governments accused of human rights abuses has declined to represent Prince Andrew, it was claimed on Sunday night. The New York Times said the Duke of York's lawyers approached the Washington-based lobbyist Robert Stryk "in recent weeks". Mr Stryk has a history of "taking on clients with unsavoury reputations" the newspaper reported but it claimed that he "expressed discomfort about the possibility of assisting Prince Andrew". The Telegraph understands a "conversation" took place between Mr Stryk and Blackfords, the London law firm representing the Duke, but no deal was struck. A spokesman for Prince Andrew declined to comment. A source said: "This looks like a lobbying firm advertising. No engagement has been made or sought." Mr Stryk was unavailable for comment on Sunday. According to The New York Times, he owns a company called Sonoran Policy Group which runs a "global private diplomacy" firm. Mr Stryk has represented a Saudi prince who fell out of favour with the country's rulers as well as the Venezuelan government which Mr Trump considers "illegitimate". His clients also include Isabel dos Santos, Africa's richest woman and the daughter of Angola's former president, who is accused of embezzlement, a charge she denies. Previous clients include the government of the Democratic Republic of the Congo when it was run by Joseph Kabila, who has been accused of human rights abu
Pharrell Williams has teamed with Netflix for the unscripted project "Voices of Fire," which will follow the musician's uncle as he sets out to find undiscovered talent in Virginia.

RELATED ARTICLES
President Trump suggested testing be slowed because it uncovers more cases. Experts say the rise is due mainly to wider exposure to the virus.


India's top tourist attraction the Taj Mahal will remain shut, officials said Sunday, as the vast nation registered a record daily number of coronavirus cases and opened a sprawling treatment centre in the capital to fight the pandemic. The health ministry reported just under 25,000 cases and 613 deaths in 24 hours -- the biggest daily spike since the first case was detected in late January. The surge took India's total tally to more than 673,000 cases and 19,268 deaths, pulling the country closer to surpassing badly-hit Russia, the world's third-most infected nation.


There will be blood tests. Interrogations about junior high. An analysis of tax returns.It is an experience Joe Biden knows all too well from his time on the vice presidential short list 12 years ago.Much about Biden's own search for a running mate has been nontraditional. He has publicly mused about his criteria. He is not considering men. Above all, his choice could be the most important in years: At 77, Biden has said he views himself as a "transition candidate." Left unsaid: His vice president could very well end up being the president next.Yet as much as Biden's process is unique, its contours are familiar. Late last month, he told a local television station that his campaign had begun "doing the background checks" -- the latest sign that he is moving toward a short list of candidates.If history is a guide, Biden's top contenders should expect to submit themselves to a process that veterans liken to a series of graphic medical procedures. Extraneous? Maybe. But, well, sometimes that's the vice presidency, too."They basically are disassembling your entire life," said Kathleen Sebelius, a former Democratic governor of Kansas who, along with Biden, was vetted extensively by the Obama campaign in 2008. "It was as intrusive and probing as anything I've ever been through or would hope to ever go through again."Evan Bayh, a former Democratic senator from Indiana and a repeat vice presidential contestant, somewhat famously compared the vetting process to a colonoscopy -- "except they use the Hubble telescope on you."Indeed, when Barack Obama cal
The US rapper claims that he has entered the 2020 race but it is unclear if he has actually registered.
Following the shooting death of a Black transgender woman in South Florida on Friday, about 25 people gathered Sunday afternoon in Pompano Beach to mourn her death.


Patti LaBelle delivered a powerful rendition of the classic ballad "Over the Rainbow" during PBS' "A Capitol Fourth" special on July 4.
It took three months, from early March to June 22, for Florida to cross 100,000 new confirmed COVID-19 cases.


Kremlin-controlled Russian state media set out to tickle U.S. President Trump's fragile ego amid falling ratings after his blustery appearance at Mount Rushmore on Friday. Mentioning that the American head of state had previously toyed with the idea he might be featured alongside Washington, Jefferson, Teddy Roosevelt, and Lincoln, Russia's premier state media channel Rossiya-1 aired a graphic of Trump's mug right up there on the mountain beside them. Given the frequent allusions on Russian state media to Trump as Moscow's friend, even Moscow's "agent" in the White House, maybe the Kremlin would like to see the enormous monument renamed Mount Russia-More. But there were signs on Saturday, July 4, that, for now, Trump and Russian President Vladimir Putin are trying to keep their longstanding bromance in check, at least where the official record is concerned. Putin sent a telegram congratulating U.S. President Donald J. Trump on America's Independence Day. Interesting move. By avoiding a phone call Putin also avoided any direct pressure to address reports about the Kremlin paying bounties to the Taliban to kill American soldiers and coalition forces in Afghanistan.Prior to the bounty leaks flooding out of the U.S. intelligence community, the calls between Trump and Putin had become unusually frequent, but those revelations put the brakes on the presidential chatter. Trump Uses Mount Rushmore Event to Sic Supporters on 'Evil' ProtestersTrump—who is at least as reluctant as Putin to discuss the matter—had also
This 1992 animated movie about Black children running into trouble at a theme park is meant to be a comedy. But for one viewer, it no longer seems so funny.
I found that, above all, social distancing is a concept that varies depending on what airline you choose to fly on during the pandemic.


Campers and staff members promise to isolate before they arrive at camp, but in several cases the pandemic has arrived with them.


Many of the shops and eateries had been closed to the pandemic but the passenger experience was unlike any I'd had before at LaGuardia.


John Legend brought his emotional ballad 'Never Break' to 2020's 'Macy's 4th of July Fireworks Spectacular' on NBC.
Since their time in the Broadway show, Lin-Manuel Miranda, Leslie Odom Jr. and company have gone on to movies, TV and theater.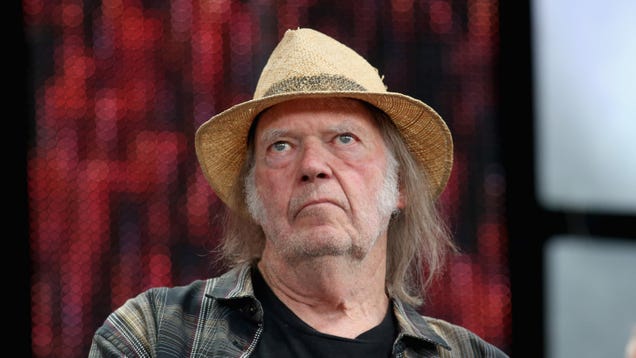 Neil Young has never been shy about letting the world know who can, in his opinion, go fuck themselves. In the past, that august list has included everybody from record executives, to any number of former collaborators, to all who dared speak against the power of Pono. But these days, it's mostly just the one guy who…

Read more...


A leading historian, he wrote and taught in defense of the French language and its heritage and against "globish English."
Neil Young is speaking out against Donald Trump for using his music during the president's Mount Rushmore event in South Dakota.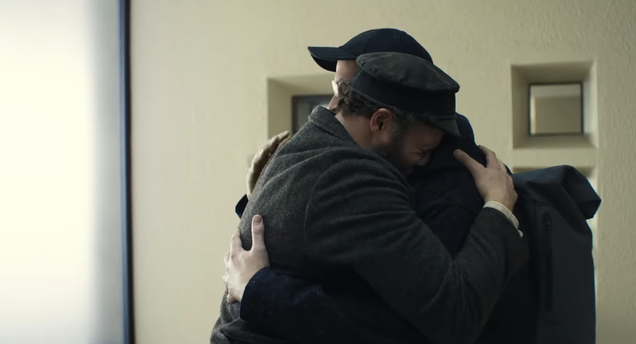 Forcing us to contemplate—not for the first time—the question of who the entertainment industry's most beloved and dynamic pickled hero might be, HBO Max has now released the first trailer for An American Pickle, the film where Seth Rogen plays a 1920s European immigrant who falls into a pickle vat and emerges 100…

Read more...


Capital Concerts will be hosting a 40th anniversary presentation of its July 4th tradition on PBS, A Capitol Fourth.
These journeys of the imagination explore what it means to be human.
Vanessa Williams and John Stamos host the annual celebration.
The sites take issue with her views on "marginalised" people and say they will not use her photo.
"Hamilton" stars Lin-Manuel Miranda, Daveed Diggs, Leslie Odom Jr., Renée Elise Goldsberry and more tall about the Broadway hit-turned-Disney movie's current relevance.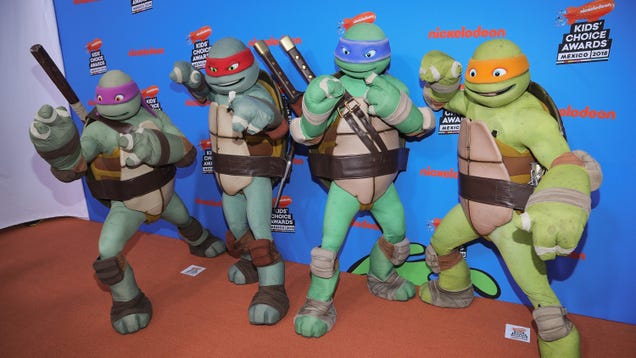 Some fictional characters are just timeless, with new creators coming along to create new interpretations of them for new generations of fans. Characters like Sherlock Holmes, Dracula, and the Teenage Mutant Ninja Turtles. According to Deadline, Nickelodeon and Paramount are developing yet another new Teenage Mutant…

Read more...


On Friday's episode of "Real Time," Bill Maher used the "New Rules" segment to mock white people for "culturally appropriating" the Black Lives Matter movement. But he also asked activists to go just a little bit easier on white people who might be trying to join the movement but still have some more learning to do to get caught up.'New rule: black people have to demand that white people stop culturally appropriating how mad they are about racism. It's great that Caucasians have finally joined the fight for racial justice in unprecedented numbers, but hating racism the most? You can't steal that," Maher began.Maher joked that "Elvis taking little Richard's act, that was bad enough," and then he mentioned Victor Sengbe, a Black Oakland resident who hung ropes around his local park to serve as exercise aids, but ended up being condemned as racist by Oakland's mayor, Libby Schaaf, because they resembled nooses.Also Read: Bill Maher Imagines Future Headlines From His Summer Break: 'All Musicians on Earth Demand Trump Stop Playing Their Music'"She said, 'These incidents will be investigated as a hate crime.' Why is this white woman seeing racism where a black man isn't? The mayor also said, 'intentions don't matter.' But they do matter," Maher said before transitioning to his main point. "And white people need to stop trying to cancel other white people whose heart is in the right place but don't get it exactly right
For 8 minutes and 46 seconds - the length of time it took George Floyd, an unarmed black man, to die at the hands of Minneapolis police - cable TV kids channel Nickelodeon's screen went black on Tuesday to sounds of inhaling and exhaling, as white text flashed "I can't breathe."