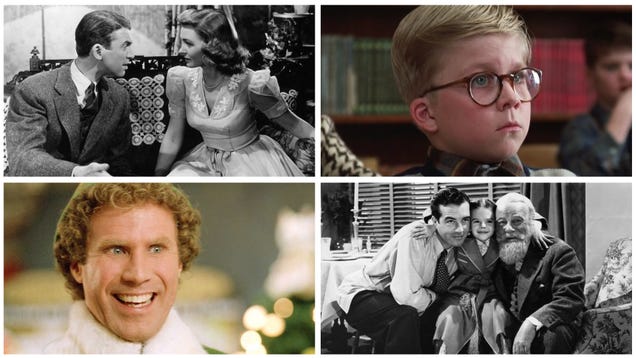 This time of year always brings with it a feel-good movie or three. As families brave the snowy temps and the queues both online and at shopping malls for gifts and stocking stuffers, there's nothing better than taking a break in the warm glow of the silver screen (or your TV). Well, that, and some popcorn. Lots of…

Read more...


The reworked prequel sports new visuals and streamlined systems, but its hero still has a flip phone
After a two-year wait, Asriel's megalomaniacal campaign kinda … hits different.
Hamilton's Michael Luwoye stars as the anti-apartheid activist with Danielle Fiamanya as Winnie Mandela.


For our critic-at-large, "Fat Ham," "Severance," "A Strange Loop" and "Sandman" were some of the places she found truth and transcendence.
Our critic was haunted, in a good way, by the performances she saw in movies, theater and TV that offered glimpses into other worlds.
Ryan Fischer was shot by James Howard Jackson while walking two of the singer's French bulldogs.
Rosie Graham, Michael Elcock, Lisa Lambe, and Victoria Hamilton-Barritt lead the cast of the mythic retelling of the story of Sleeping Beauty.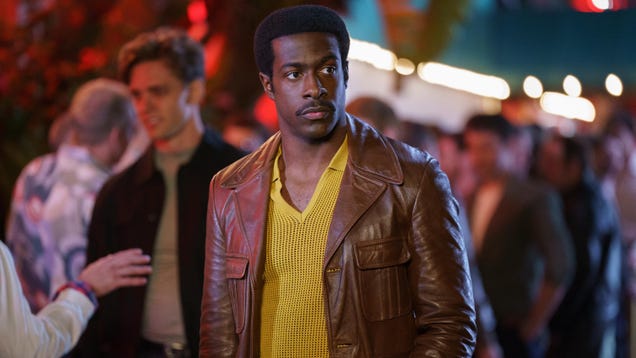 The calendars have arrived! And, perhaps for the first time since we started following Steve's unlikely rise as Chippendales' mastermind, we see him bluntly express the way he's bought into whiteness as a necessary corollary for American success. For despite Otis (Quentin Plair) being the club's most sought after…

Read more...


"As iconic as she was on screen, she was an even more amazing mother and grandmother," her children wrote
See what's coming soon, what's premiering out of town, and what's in development.


Or Shen Angela, as she kept saying.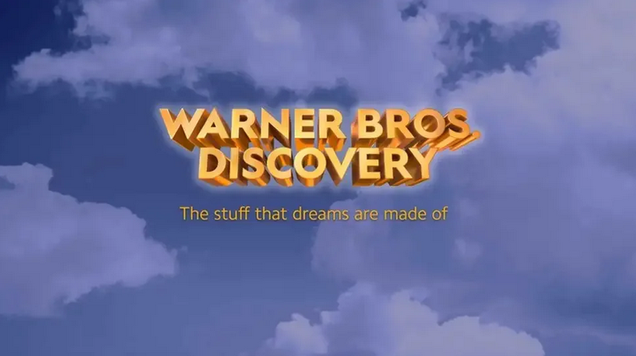 After removing originals from its library, laying off employees, kneecapping its animation department, and canceling Batgirl, Warner Bros. is still looking to get rid of a few things, particularly in the letter department. Per CNBC (via Variety), Warners is considering naming its HBO Max-Discover hybrid app "Max." We…

Read more...


The initiative will support National Black Theatre, The Harlem Arts Alliance, Black Theatre Coalition, and The Classical Theatre of Harlem.



RELATED ARTICLES
Warner Bros. Discovery plans to merge its HBO Max and Discovery streaming services in spring and will rename the service.
Coulter loses at chess, Asriel does an enhanced interrogation, and Mary Malone plays an adventure RPG.
Kirstie Alley won an Emmy for her role on "Cheers" and starred in films including "Look Who's Talking."

RELATED ARTICLES
In the new Broadway show, Will Swenson plays the superstar, who seems perpetually dissatisfied, as if on a quest — but for what?

RELATED ARTICLES
HBO Max and Discovery 's new combined streaming service is getting closer to picking a name.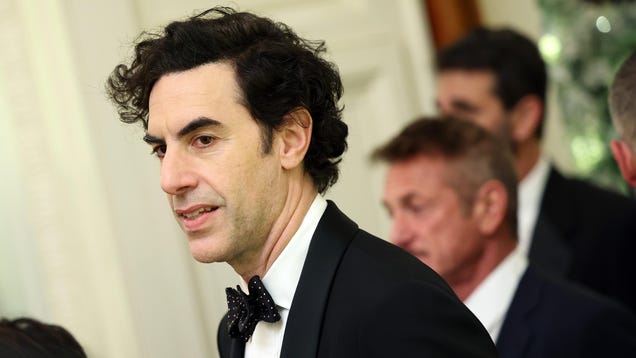 The advent of social media has allowed the public to have a voice in conversations that affect us all. Unfortunately, it can also drown out the voices of important cultural leaders at critical moments. Luckily for all of us, Hollywood's moral North Star Borat made an appearance at the Kennedy Center Honors to weigh in…

Read more...



RELATED ARTICLES
The latest news and headlines from Yahoo! News. Get breaking news stories and in-depth coverage with videos and photos.
Tour will support Goo Goo Dolls' LP Chaos in Bloom and O.A.R.'s The Arcade
The series' final season takes on the difficult task of translating many heady, absurd, and arguably heretical elements from The Amber Spyglass.
The Rodgers and Hammerstein musical is running at the Tony-winning New Jersey theatre through January 1, 2023.


Pandemics, witchcraft, terrifying A.I.: speculative fiction that stood out in 2022.
Tony nominees Will Swenson and Mark Jacoby lead the company as the Grammy-winning singer-songwriter, Then and Now.


Despite out-chancing the Dutch in Round of 16 game, USMNT's time in Qatar comes to a 3-1 end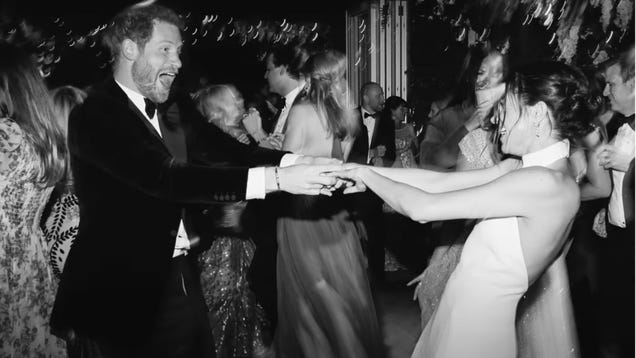 In a new trailer for the Netflix documentary Harry & Meghan, the Duke and Duchess of Sussex prepare to speak candidly about their experience in—and eventual exodus from—royal life.

Read more...


'Battlestar Galactica' alum reprises her 'Clone Wars' role in latest episode of Disney series, sending Twitter into a frenzy.