Fox NewsFox News aired a rare bit of "Common Sense" on Monday afternoon when host Neil Cavuto ended his show with a strong defense of his colleague Chris Wallace, who earned the wrath of President Trump for daring to challenge House Minority Whip Steve Scalise (R-LA).Trump tweeted on Sunday that Scalise "blew the nasty & obnoxious Chris Wallace (will never be his father, Mike!) away on Chris's lowest rated (unless I'm on) morning show," adding, "This kind of dumb and unfair interview would never have happened in the @FoxNews past." Zooming out, Cavuto asked his viewers, "What makes something 'fake news?'" before explaining that the president "doesn't distinguish" between false reporting and journalism that reflects poorly on him. "Now we can debate whether any crime was committed here," Cavuto said, "but Chris challenged Scalise concluding the witnesses that testified last week didn't see a crime committed here. That was his view of what they said, but that was not what they said." He went on to say it "was a pity" Trump didn't keep watching Fox News Sunday to see Wallace "just as aggressively going after" Rep. Jim Himes (D-CT). Speaking directly to Trump, Cavuto said, "Now while it's understandable not to like what you hear, Mr. President, it is not understandable to tune out what you would very much like to hear." He futilely urged Trump to watch "the things you might like and, yes, the things you might not like." While Trump is "entitled" to his opinion, Cavuto said

RELATED ARTICLES
Season 3 has finally arrived. Here's some supplemental reading.
Before leaving this earth, the Duke of Windsor uses Charles' burgeoning relationship with Camilla to sow the seeds of another succession crisis.
Taylor Swift brought the minutiae of copyright law into the pop world Thursday when she publicly complained that her former record company Big...
Chinatown screenwriter Robert Towne and David Fincher will reportedly write the pilot.

RELATED ARTICLES
Woman says sex offender committed 'vicious, prolonged sexual assault' against her when she was 15Jane Doe 15 speaks at a news conference in Los Angeles along with her lawyer Gloria Allred. Photograph: Lucy Nicholson/ReutersA woman who claims Jeffrey Epstein committed a "vicious, prolonged sexual assault" against her when she was 15 has called on Prince Andrew to come forward with information about the convicted sex offender.The new accuser, who identifies herself as "Jane Doe 15", appealed to the Duke of York at a press conference on Monday, where she and the lawyer Gloria Allred announced her lawsuit against Epstein's estate. She is one of about a dozen women suing the late financier's estate for alleged sexual abuses."Prince Andrew, and any others that are close to Epstein, should come forward and give a statement under oath on what information they have," Jane Doe 15 said.Allred said that she had called upon Andrew to "voluntarily meet with the FBI and prosecutors who are investigating this criminal case in New York, and also to provide his deposition under oath".Their entreaty comes in the wake of a bombshell BBC Newsnight interview in which Andrew was pressed on his friendship with Epstein - who killed himself in a Manhattan jail several months ago following his arrest on sex trafficking charges.Andrew claims he met Epstein through Ghislaine Maxwell - the daughter of the media baron Robert Maxwell - who has been accused of serving as Epstein's procurer. Virginia Giuffre h
A prequel series to the classic film "Chinatown" is in early development at Netflix, Variety has confirmed with sources. David Fincher and Robert Towne, the film's writer, are attached to pen the script. It will reportedly focus on the exploits of a young Jake "J.J. Gittes during his early days as a private investigator. Netflix declined […]


There are many sides to this story.

RELATED ARTICLES
The Apollo 11 lunar mission proves an inspired avenue by which to explore Philip's deep-seated self-loathing.
Andrea Barber defended Lori Loughlin, who appeared on both the beloved ABC sitcom "Full House" and its reboot, "Fuller House," in an interview Monday on the "3rd Hour of Today."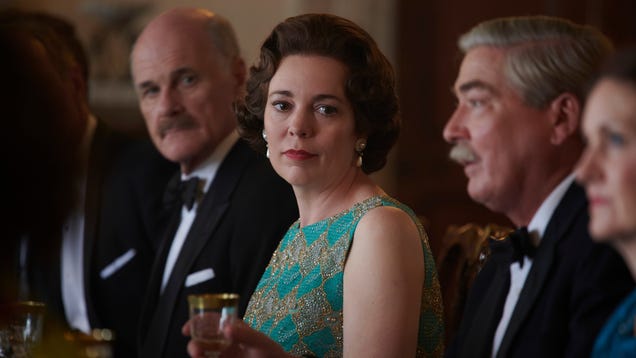 Episode 1: "Olding" | Episode 2: "Margaretology" | Episode 3: "Aberfan" | Episode 4: "Bubbikins" | Episode 5: "Coup" | Episode 6: "Tywysog Cymru" | Episode 7: "Moondust" | Episode 8: "Dangling Man" | Episode 9: "Imbroglio" | Episode 10: "Cri de Coeur" |

Read more...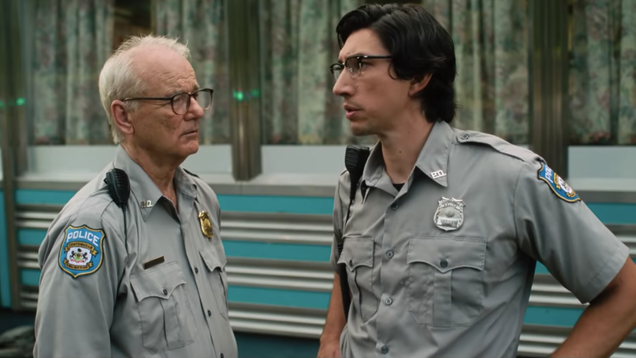 Who doesn't love a good movie trailer? We sure do! So, apparently, does Jessica Fox, a creative director at Mark Woollen & Associates who works in the world of trailers and teasers. In this video, she—actually, let's set this up differently.

Read more...



RELATED ARTICLES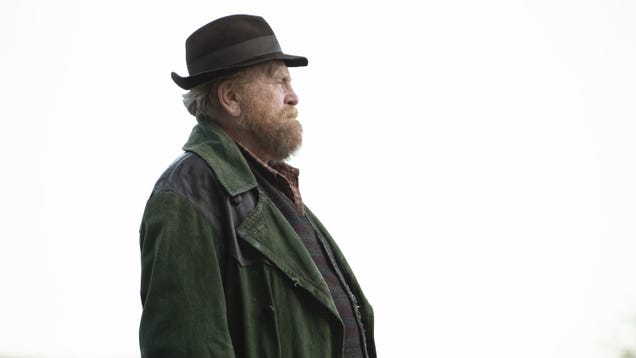 Welcome to The A.V. Club's "Experts" reviews of HBO's His Dark Materials. It is written from the perspective of someone who has read all three books in Philip Pullman's trilogy, and intended for an audience of viewers who have also read these books. While the main review will not actively spoil details from future…

Read more...



RELATED ARTICLES
China's top legislature said Hong Kong courts have no power to rule on the constitutionality of legislation under the city's Basic Law, which includes a proposed ban on face masks, state news agency Xinhua reported on Tuesday. The statement came a day after Hong Kong's High Court ruled that a ban on wearing face masks during public demonstrations that have rocked the financial hub for more than five months was unconstitutional. "Whether the laws of the Hong Kong Special Administrative Region comply with the Basic Law of Hong Kong can only be judged and decided by the Standing Committee of the National People's Congress," Yan Tanwei, a spokesman for the Legislative Affairs Commission of the Standing Committee of the National People's Congress, said in a statement.


Wearing cross and clerical collar, Hong Kong pastor Alan Keung says he brings God's love to the masses in a different way these days, using saline to wash away tear gas fired at crowds of protesters on tumultuous streets, or helping injured police. Five months of anti-government demonstrations have pulled Hong Kong residents from all walks of life into the often-violent protests. Keung is among other clergy offering care and prayer to all who need it.


In 2019, all eyes are on K-pop. And throughout most of the past decade, all of South Korea has had its eyes on IU, one of the country's most...
The Trump administration is set to harden the rules this week on those allowed to seek asylum in the United States, as it attempts to stem a wave of migration on its southern border with Mexico. In a fast-track regulation set to publish in the Federal Register on Tuesday, the administration has created a framework that will allow asylum seekers to be sent to other nations that have negotiated bilateral agreements to accept them. Previously, officials in the administration of U.S. President Donald Trump have argued that migrants with a valid need for asylum should seek protection in the first 'safe' country where they have the chance to apply, since many migrants travel through multiple countries on their way to the U.S. border.


The UN's nuclear watchdog said Monday that Iran's stock of heavy water for reactors has surpassed the limit set under its agreement with world powers. The International Atomic Energy Agency said in a statement that Iran's heavy water production plant was in operation and that its stock of heavy water reserves was 131.5 tonnes, above the 130-tonne limit.


"We apologize for its use and for the confusion it created," a Buttigieg spokesman said, adding that the use of stock photos is "standard practice."


(Bloomberg) -- Hong Kong leader Carrie Lam urged protesters holed up in a university to heed police calls to surrender, as tens of thousands of protesters marched to support the trapped demonstrators.Police and protesters clashed around Hong Kong Polytechnic University for much of the day, leading to multiple arrests and injuries. Running battles have occurred, with police firing tear gas and rubber bullets at demonstrators who threw bricks and Molotov cocktails.Demonstrations seeking greater democracy in the Beijing-controlled territory have become increasingly violent in recent weeks, with protesters vandalizing transportation networks and China-friendly businesses as they push for demands including an independent probe into police violence and the ability to nominate and elect city leaders.Key Developments:Lam decries violence near universityTens of thousands march to rescue campus demonstratorsOfficial says chaos putting Sunday's election at riskMediators try to persuade protesters to leave campus peacefullyHere's the latest:McConnell Urges Trump to Speak Out on Protests (5:09 a.m.)U.S. Senate Majority Leader Mitch McConnell urged President Donald Trump to speak out on behalf of the protesters in Hong Kong."The world should hear from him directly that the United States stands with these brave women and men," McConnell said Monday afternoon on the Senate floor.McConnell said Trump should make Hong Kong's autonomy a focus of America's bilateral engagement with China, not just trade. The Republican lea
And season one isn't over yet!

RELATED ARTICLES
"Light Break" and "The Sound I Saw" capture the full scope of the 20th-Century Harlem photographer's career.
Rochette, who performed in the musical on Broadway, stars as Tommy DeVito.
Days after receiving a full pardon from President Donald Trump for multiple convictions of murdering unarmed civilians in Afghanistan, 1st Lt. Clint Lorance appeared on Trump's favorite morning program on Monday to tell the president that he loved him for absolving him of war crimes.Reportedly overruling top military leaders, the president issued pardons on Friday for Lorance, who was sentenced to 19 years in prison in 2013 for ordering his soldiers to fire upon three Afghan men, and Army Maj. Mathew L. Golsteyn, who faced murder charges for killing an unarmed Afghan citizen he thought was a bomb maker.The president also reversed a demotion for Chief Petty Officer Edward Gallagher, who was recently found not-guilty of murdering a teen ISIS fighter.During his Monday morning appearance on Fox & Friends alongside co-host Pete Hegseth, an Iraq War veteran who has privately lobbied Trump to pardon accused and convicted war criminals, Lorance took aim at high-ranking military officers for questioning the pardons."I think folks that start putting stars on their collar, anybody that's got to be confirmed by the Senate for a promotion, they are no longer a soldier," Lorance exclaimed. "They are a politician. And so I think they lose some of their values. And they certainly lose a lot of their respect from their subordinates when they do what they did to me, which was, you know, throw me under the bus."Co-host Ainsley Earhardt, meanwhile, gleefully noted that Trump'
The musical, which will also feature Lesli Margherita, Ann Harada, and Josh Lamon, was a Grand Jury Selection at the 2018 New York Musical Festival.

RELATED ARTICLES
A miniature manuscript written by the teenage Charlotte Bronte is returning to her childhood home in West Yorkshire after it was bought by a British museum at auction in Paris.
Iran has breached another limit in its nuclear deal with major powers by accumulating slightly more than 130 tonnes of heavy water, a substance used in a type of reactor it is developing, a U.N. nuclear watchdog report showed on Monday. The restriction is the latest Iran has exceeded in protest at the United States for withdrawing from the deal last year and imposing punishing economic sanctions on Tehran. Washington says its "maximum pressure" will force Iran to negotiate a broader deal that will also include its role in Middle Eastern conflicts.


The museum buys a rare book by 14-year-old Charlotte Bronte, eight years after narrowly missing out.

RELATED ARTICLES
Hey, they already built all these extremely specific sets…

RELATED ARTICLES
The It List is Yahoo's weekly look at the best in pop culture, including movies, music, TV, streaming, games, books, podcasts and more. Here are our picks for Nov. 18-24, including the best deals we could find for each.


It's a new day on the K-pop scene today as Dawn makes his debut on the charts just over a year after departing his former boy band and...
We're just a month away from the highly-anticipated film adaptation of Cats hitting theaters on Dec. 20, with an all-star cast ...
Andy Ward succeeds Susan Kamil, who died in September, and will be replaced in his previous role by Robin Desser, who edited Chimamanda Ngozi Adichie and Cheryl Strayed at Knopf.
Three people were fatally shot at a Walmart in Duncan, Oklahoma, the state Highway Patrol said.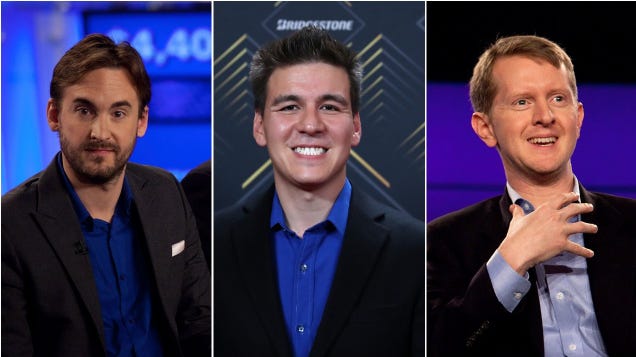 Hold your loved ones close and start praying for mercy, because the gods (of trivia) are going to war and there's no telling what sort of horrific destruction will be left in their wake. This comes from USA Today, which says that ABC has announced a new primetime Jeopardy! event called The Greatest Of All Time that…

Read more...


Lil Baby debuts at No. 1 on Billboard's Streaming Songs chart for the first time, as "Woah" bows atop the Nov. 23-dated survey....
By a nearly 2-to-1 margin, more young voters support than oppose the impeachment of President Donald Trump and his removal from office.


On an early assignment he shot a new group called the Beatles. He went on to photograph, among many others, Faye Dunaway — whom he later married.
The Great Firewall may have been breached.Beijing doubled down Monday after The New York Times published a report on over 400 leaked documents that provided a look into China's mass detention of Muslims in the Xinjiang region, though the government didn't dispute the authenticity of the documents."It is precisely because of a series of preventative counterterrorism and de-extremism measures taken in a timely manner that Xinjiang, which had been deeply plagued by terrorism, has not had a violent terrorist incident for three years," said Geng Shuang, a spokesman for China's Ministry of Foreign Affairs. Geng added that the Times took things out of context in an attempt to "smear and discredit China's antiterrorism and de-extremism capabilities."But aside from Geng's comments, the Times reports that Chinese state media said little else about the issue, which is not surprising given the sensitive nature of the issue. But there were signs that at least some aspects of the leak snuck past Beijing's internet firewall, which blocks access to the Times. One user on Chinese social media platform Weibo reportedly posted about Wang Yongzhi, an official cited in the report who initially helped implement China's harsh measure, but eventually ordered the release of more than 7,000 detention camp inmates before he was arrested. "History will not forget this person and this page of paper," the Weibo user wrote, indicating that the documents might have made their way through. Read more at The New York Times.More stories from theweek.com The potential lie that could actually destroy Trump Th
The three game-show giants will compete for the title "greatest of all time."
Three people were killed in a shooting early Monday outside a Walmart store in Oklahoma, including the assailant, police said -- the latest in a string of deadly gun attacks at the popular supermarket chain. Danny Ford, the police chief in the town of Duncan, said the shooting -- an apparent domestic dispute -- took place shortly before 10:00 am (1600 GMT) in a parking lot in front of the store. Family members at the scene said the shooting was a domestic dispute between a husband and his wife, a local Fox news affiliate reported.


Taylor Swift has the green light from Big Machine Label Group to perform old music from her Big Machine catalogue at the upcoming American Music...
She co-wrote the hit 'Brown Skin Girl' with her mom, Beyoncé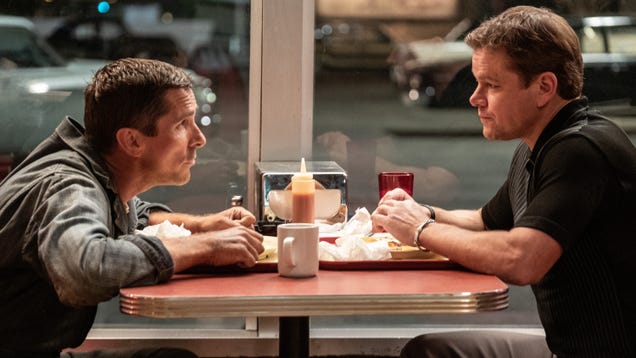 All eyes were on three major releases this weekend, only two of which having a serious shot at the top spot (because let's face it: A box office win for The Good Liar would have been a supremely interesting upset, but an upset nonetheless). In the end, it was, as Jesse Hassenger put it in his review for The A.V. Club,…

Read more...


Pied Piper's former COO frequently drops random hints about his mysterious past.
At just 7, Blue Ivy Carter is an award-winning songwriter. Jay-Z and Beyoncé's daughter won the Ashford & Simpson Songwriter's Award at Sunday's Soul Train Awards for co-writing her mom's hit "Brown Skin Girl," a song celebrating dark- and brown-skinned women. Ivy Carter gives a vocal performance that opens and closes the song, which also features Wizkid and Saint Jhn.


Once a generation, Hollywood experiences a seismic shift. It is happening again.
The origin tale, starring Joaquin Phoenix, reached the landmark despite not being released in China.

RELATED ARTICLES
American pop singer and songwriter Taylor Swift has told fans that her upcoming performance at a music awards ceremony is in doubt after two record executives said she could not perform her old songs on television.