Ric Ocasek, the idiosyncratic lead singer and chief songwriter of the 1970s and 80s hook-heavy hitmakers The Cars, died on Sunday at his home in Manhattan. He was 75.
The Olivier Award-winning illusionist and mentalist returns to New York with Secret, which originated Off-Broadway in 2017.

RELATED ARTICLES
Last year's winner, 'Green Book,' later won the best picture Oscar award

RELATED ARTICLES
Jojo Rabbit tells the story of a young boy in 1940s Germany whose mother is hiding a Jewish girl.
New Zealander Taika Waititi's "Jojo Rabbit" on Sunday won the audience award given at the end of the Toronto International Film Festival, which has in many past years been a bellwether for Academy Award winners.
The two-time Olivier Award-winning mentalist and illusionist makes his Broadway debut at the Cort Theatre.
The Rock & Roll Hall of Fame inductee updated classic sounds for a broader pop audience, making polished songs with sonic depth.
LOS ANGELES, (Variety.com) - "Hustlers" rolled in the Benjamins this weekend, collecting $33.2 million when it debuted in 3,250 North American theaters.
The movie opened to about $33.2 million in domestic ticket sales, second only to "It Chapter Two."
Bad news is breaking and the Roys fight to keep it under wraps. If they can stop fighting one another.

RELATED ARTICLES
Biden is the front-runner in a campaign of epic importance. He deserves the same scrutiny and judgment as Trump. What he says should mean something.


A UN Security Council report details the types of drones believed to be used by Houthi forces, who claimed a 10-drone strike on 2 Saudi oil fields.


Courts have freed another 24 people implicated in one of the country's most notorious crimes, the disappearance of 43 students, a federal official said Sunday. Deputy Interior Secretary Alejandro Encinas told a news conference that the detainees were freed the previous evening after courts found various violations of due process in their cases, including torture and arbitrary detention. Authorities say leftist students from the Ayotzinapa teacher's school were abducted by police in the Guerrero state town of Iguala in September 2014 and handed over to the drug gang Guerreros Unidos headed by Gildardo López Astudillo, who was freed earlier this month.



RELATED ARTICLES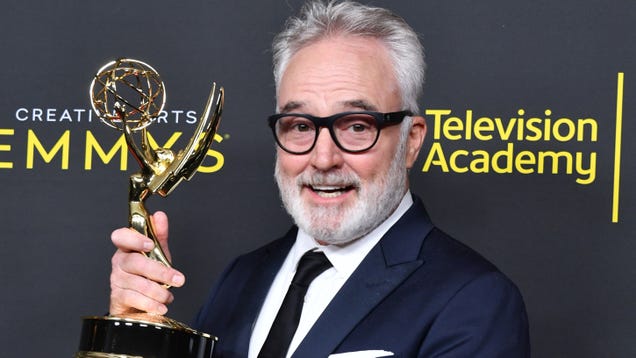 If you've been hearing a faint roar of enthusiasm all weekend, it's not from the various football games that have been going on. It's actually from TV fans celebrating the arrival of Emmys Season, with the Creative Arts Emmys happening this weekend and the real, grown-up Emmys happening a week from tonight. But what…

Read more...


This one-mentalist show, in which Mr. Brown peers into the minds of his audience, offers exhilaration and comfort to New York City's head cases.
Six weeks after he took office and six weeks before he is due to lead Britain out of the European Union, Prime Minister Boris Johnson is to meet Jean-Claude Junker. On Monday, after comparing himself to berserk comic book super-smasher Hulk, the British leader will enjoy a genteel working lunch with the EU Commission president. Downing Street has confidently billed the Luxembourg visit as part of efforts to negotiate an orderly divorce from the union before an October 17 EU summit.


Mexican President Andres Manuel Lopez Obrador has sent a draft law to Congress that aims to grant amnesty to people serving jail time for lesser offenses, including abortion and possession of small amounts of drugs, the government said on Sunday. "The amnesty would benefit those in prison for minor crimes, not murderers or kidnappers or those who have caused serious injury to another person," Lopez Obrador wrote in a preamble to the draft initiative. Lopez Obrador put an amnesty at the center of his strategy to bring down record levels of violence in Mexico, which has been ravaged by turf wars between drug gangs for more than a decade, resulting in tens of thousands of deaths.


Casey Viner, a 19-year-old gamer who planned a hoax 911 call resulting in an innocent Kansas man's death, was sentenced to 15 months in prison Friday.


County lines drug networks have been blamed for a huge spike in the number of children identified as having links to gangs, after the figure more than doubled in three years. Social services in England carried out 8,650 assessments of young people whom they labelled as vulnerable with gangs highlighted as an issue in 2017-18.  It marked a significant jump on 2014-15, when 3,680 such cases were recorded. A similar trend was found in the number of children who went missing during the same period - from 8,850 to 16,070 - which is considered a trait of county lines networks. Drugs gangs increasingly recruit vulnerable children to ferry narcotics from cities to smaller towns, with around 2,000 operations believed to be operating across the UK. County lines feature The smuggling networks are known as "county lines". Academics and MPs described the figures, analysed by The Guardian, as "shocking". "There will be elements of that about increased reporting and awareness but that is not going to account for such a big rise - there is something happening," Simon Harding, an associate professor of criminology at the University of West London, told the newspaper.  "Working in county lines has a great allure for young people. It gives them a tax-free income, gives them a regular income and high income".  The Department for Education data showed a steady rise in the number of vulnerable children who go missing or become involved with gangs over the past few years. 
The state has new forms, which let applicants "Declined to Answer" about race


Senate Minority Leader Chuck Schumer and House of Representatives Speaker Nancy Pelosi said they spoke to Trump by phone on Sunday morning, which marked 200 days since the Democratic House passed legislation to expand background checks to all gun purchases. In the aftermath of a series of mass shootings in August that killed more than 30 people, Trump has been discussing potential legislation with lawmakers in both parties.


Broadcast primetime live same-day ratings for Saturday, September 14,…
J Balvin's Arcoiris (Rainbow) tour finally made its way to Miami's American Airlines Arena on Saturday (Sept. 14), and fans couldn't...
Israeli Prime Minister Benjamin Netanyahu is seeking to hold on to power in Tuesday's historic repeat election as the shadow of various corruption charges loom over his future. Israel's attorney general has recommended pressing criminal charges against him in three separate corruption cases, pending a long delayed pre-trial hearing scheduled for early October — just three weeks after the election.


The White House said on Sunday President Donald Trump may still meet his Iranian counterpart Hassan Rouhani, despite the US accusing Iran of masterminding drone attacks on Saudi Arabian oil facilities. White House counselor Kellyanne Conway did not rule out the possibility in a television interview broadcast as Saudi Arabia raced to restart operations at oil plants hit by drone attacks that slashed its production.


Beyoncé and her concert film, Homecoming, were snubbed at the Creative Arts Emmys. The singer was not present at the ceremony Saturday...
Police fired chemical-laced blue water and tear gas at protesters who lobbed Molotov cocktails outside the Hong Kong government office complex Sunday, as violence flared anew after thousands of pro-democracy supporters marched through downtown in defiance of a police ban. A mixed crowd of hardcore protesters in black and wearing masks, along with families with children, spilled into the roads of the Causeway Bay shopping belt and marched for over 2 kilometers (1.2 miles) to the central business district. Some waved U.S. and British flags, while others carried posters reiterating their calls for democratic reforms.



RELATED ARTICLES
Will impeaching Donald Trump protect the public, deter criminal behavior and promote respect for the rule of law? If so, Democrats have a duty to act.


Mezzo-soprano Jamie Barton steals the show at the Proms' Last Night, as Pride flags adorn the stage.
A new account by the New York Times reporters Robin Pogrebin and Kate Kelly reinvestigates the allegations of sexual misconduct against the justice.
We hope you're ready to dance, because we have some great news, One Day at a Time fans! Two months after CBS-owned cable network Pop TV picked up the series for a fourth season, showrunner Gloria Calderón Kellett revealed when all-new episodes will drop.



RELATED ARTICLES
HBO's Leaving Neverland won best documentary or nonfiction special at the 2019 Creative Arts Emmys on Saturday night (Sept....
Felicity Huffman was sentenced for taking part in a college admissions scandal, but John Legend does not think prison time is the answer. The...
Broadcast primetime live same-day ratings for Friday, September 13,…
"Love you all. I'm scared sh*tless, but feeling super free right now"
Merritt Wever and Toni Collette hunt down a rapist in a new crime series on Netflix. And Rowan Atkinson plays Georges Simenon's detective in "Maigret."
British singer Sam Smith on Friday asked to be referred to by the gender neutral pronouns they/them, citing "a lifetime of being at war with my gender."
Actress Felicity Huffman, the first parent sentenced in a wide-ranging U.S. college admissions cheating scandal, was given a 14-day prison term on Friday and made a somber apology in federal court for paying to rig her daughter's entrance exam.

RELATED ARTICLES
When pop superstar Sam Smith made the announcement earlier this year that they identified as non-binary and genderqueer, many fans asked if the star...
Broadcast primetime live same-day ratings for Thursday, September 12,…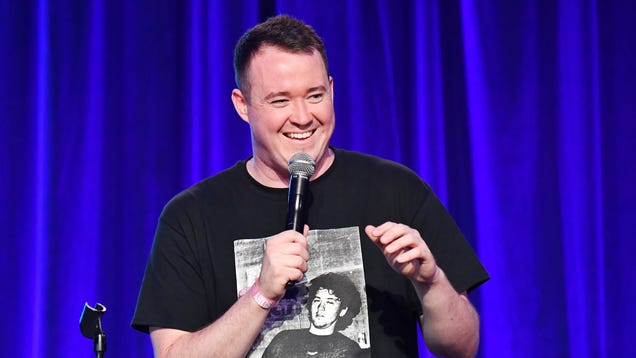 God damn that was fast: Just hours after Saturday Night Live announced that it was adding three new cast members to its upcoming 45th season, one of them—stand-up comic Shane Gillis—has already had a video of himself using a racial slur on a podcast resurfaced by the collective power of the internet. Gillis was…

Read more...


If you're a child of the '80s or '90s, you're familiar with Scary Stories to Tell in the Dark. The series of children's books, written by Alvin Schwartz and initially illustrated by Stephen Gammell, were staples of every boy and girl's book shelf and provided so many of them with so many nightmares. Now there's a movie adaptation of some of the bone-chilling tales found in the pages of that iconic collection.  Our first look at the movie came in the form of four brief teasers aired during Super Bowl LIII, and they definitely look terrifying — especially for the younger audience these books were written for. Is the movie version still aiming for that same crowd? Maybe on the older end of the originally intended age range. Check...
Read More