Celebrities we lost in 2023 include Lance Reddick, Peter Hardy, Bobby Caldwell, Robert Blake, Gary Rossington, Tom Sizemore and Jansen Panettiere.       
More like Mild Pout of the Gods.
The composer's son, Nicholas Lloyd Webber, is currently in the hospital.


The musical sketch comedy show, which benefits the Entertainment Community Fund, changes every week to cover the latest in current events.


Robert Porco was charged on one count of assault, according to the NYPD
A wobbly second season closes with a firm sense of consequence.
Wayne Cilento is directing the seldom-produced work, re-creating Fosse's original, 1978 Tony-winning choreography.


A revival of the 1978 dancical has been substantially revamped to argue for Bob Fosse's pure dance cred. It's a joy anyway.

RELATED ARTICLES
"Let's not worry too much about 'all that' because I'm fine," Jurassic Park actor said, easing fans' concerns
Hollywood's grande dame talks about 'Shazam! Fury of the Gods,' joining Taylor Sheridan's 'Yellowstone' universe, the joys of kicking ass onscreen, and more
Wayne Cilento directs the seldom-produced work, re-creating Fosse's original, 1978 Tony-winning choreography.


From The Wire to John Wick, the late actor was in perfect control of all his performative gifts.

RELATED ARTICLES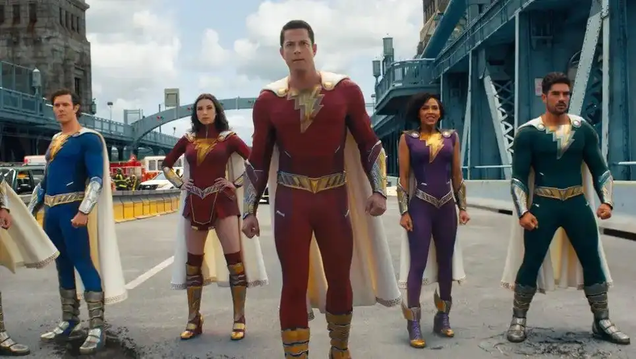 It's like we always say: Nothing good happens when you release a superhero movie with an exclamation point in the title where a colon should rightly be. Hence news reports this weekend that Shazam! Fury Of The Gods—genuinely irritating to type out, for what it's worth—is opening even worse than its initial…

Read more...


The campy musical revue plays AMT Theater.


Affleck's film about the creation of the Air Jordan sneaker went down like gangbusters at its premiere in Austin, Texas.
Implicit in every viral road rage video is the same question: What is wrong with these people? 'BEEF' delves deep into the sources and fallout of two L.A. motorists' fury.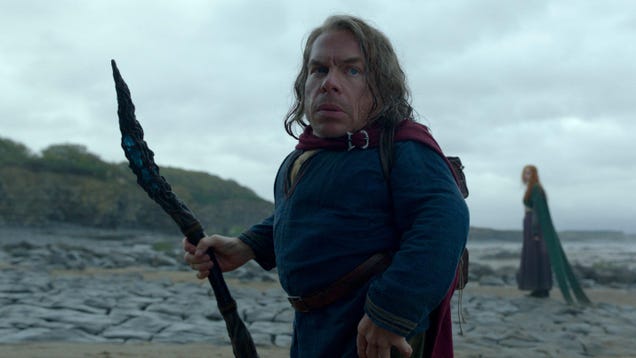 Earlier this week, reports broke that Willow—the streaming TV continuation of Ron Howard and George Lucas' 1988 fantasy epic—had been canceled after a single season on the air at Disney . Now, though, series showrunner Jon Kasdan has pushed back on those reports, asserting, basically, that in a world where Willow can…

Read more...


This true-crime thriller about the 1960s killer — and the two reporters who helped capture him — could not be more Serial Killer Movie 101
He said that while he's "not off the hook," he's currently cancer-free.
Relive what you missed in Swift City, Eras-zona.
Officials passed word to Tehran not to free the hostages before Election Day 1980, according to one politician who says he was witness to the plan
These are the best things we saw on the wildest day yet at SXSW 2023
The opening night of the star's Eras Tour traversed her 10-album career, revisiting crossover hits, rowdier experiments and more restrained singer-songwriter material.

RELATED ARTICLES
In her new novel, "Biography of X," Lacey dreams up a larger-than-life, narcissistic artist, and rewrites American history to tell her story.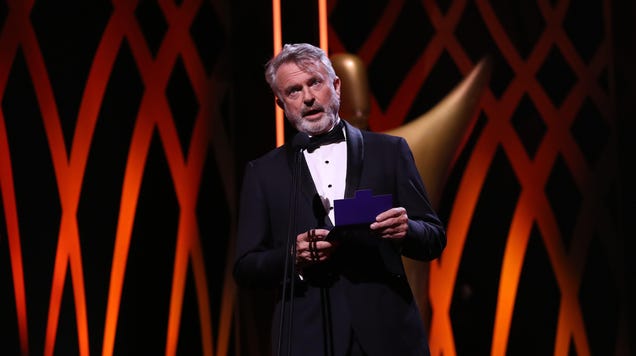 Actor Sam Neill, best known for his top-tier social media presence (and also as one of the chief performers of the Jurassic Park/Jurassic World franchise of films) announced today that he recently underwent treatment for stage three blood cancer. Per The Guardian, Neill delivered the news via his new memoir, Did I…

Read more...


The Wire actor died Friday of natural causes at the age of 60
His long-gestating final show, now titled "Here We Are," is coming to the Shed; it is inspired by two Luis Buñuel films.
If you loved the antagonistic chemistry between Dwayne Johnson and Jason Statham in The Fate of the Furious, you're in luck because there's a spin-off in the works focused on their rivalry. Both actors began their respective roles in the Fast and the Furious franchise as antagonists for the main team, but they've become the breakout favorites of the series and will likely continue a new strain of movies to the side of the ongoing central installments led by Vin Diesel. Fast & Furious Presents: Hobbs & Shaw is still many months away, but the movie's first trailer has arrived in time to air during the Super Bowl. The spot not only showcases the reunion of the titular odd-coupled hero and antihero but we get an introduction to Idris Elba's bad guy...
Read More


Deadspin Reports: Kawhi Leonard Is Going To The Raptors And He Hates It | The Root Papa John's Founder Regrets Resigning, Whines About Board Making Him Step Down 'Without Any Investigation' | Jezebel Michelle Williams 'Proudly' Checks Into Mental Health Facility As Friends Shower Her With Support | Splinter