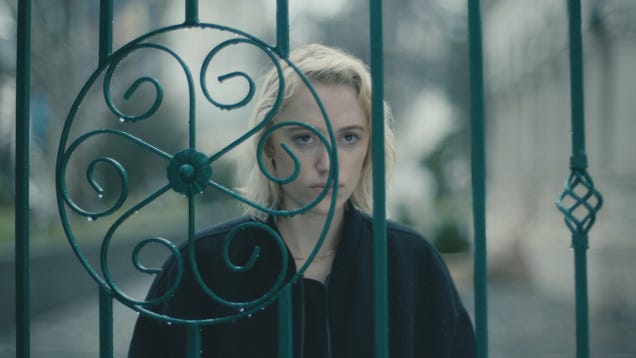 As A.A. Dowd pointed out in our inaugural dispatch from Sundance 2022, by the time Robert Redford retreated from the festival in 2018, Sundance had developed a self-sustaining ecosystem—and a legend—of its own. I'm new to this particular festival as an official member of the press corps, so the affectionate bagel-shop…

Read more...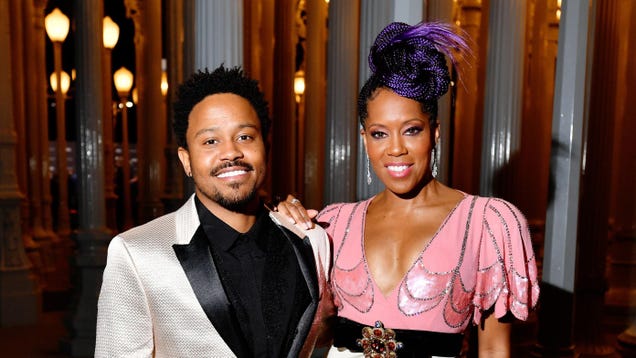 Ian Alexander, Jr., a musician and DJ who was the son of actor and director Regina King, died this week, Variety reports. King issued a statement about her son's death earlier this weekend, calling him "a bright light" who "cared so deeply about the happiness of others." Alexander had just turned 26. Multiple outlets…

Read more...


Several familial betrayals thrust us into the midseason finale.
"Our family is devastated at the deepest level by the loss of Ian," a family statement shared Saturday by a King spokesman said
Wendy descends into Heisenberg territory.
"Our family is devastated at the deepest level by the loss of Ian."
Throughout his decades-long career, the comedian learned to love himself the way his mother loved him.
W. Kamau Bell's four-part look at actor-comedian examines the massive gap between "America's dad" and an accused sexual predator
The comedy Yesterday has the actress in the trailer, but not the movie itself - to the anger of fans.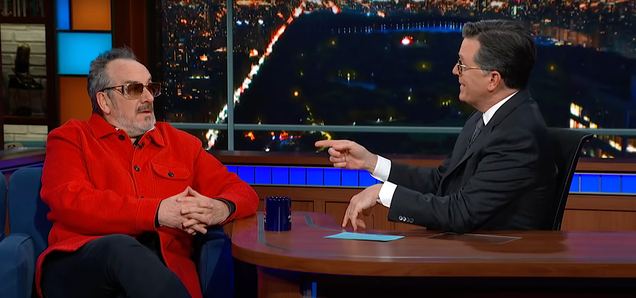 Elvis Costello thinks he knows the shared origin story of all the world's villains. Appearing on Friday's Late Show to promote his new album with The Imposters, The Boy Named If and generally be elfish and charming, the legendary rocker told Stephen Colbert that it's all about the F chord. Specifically the…

Read more...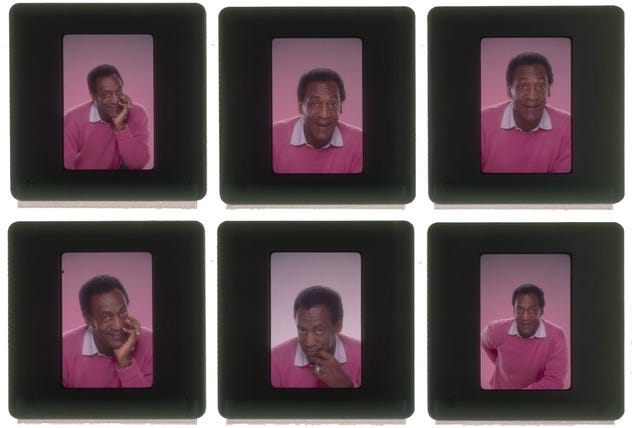 The title of W. Kamau Bell's Showtime docuseries, We Need To Talk About Cosby, is both provocative and self-aware. Unlike the bore at a party who's pinned you into a corner and drones on incessantly about an uncomfortable topic, Bell understands that the last thing most of us want to do is discuss Bill Cosby, whom 60…

Read more...


Before you ask, this was not the work of the Ana de Armas Updates stan account.
Warning: The late Meat Loaf was known to embellish a story or two.

RELATED ARTICLES
(NEW YORK) — Meat Loaf, the rock superstar loved by millions for his "Bat Out of Hell" album and for such theatrical, dark-hearted anthems as "Paradise By the Dashboard Light," "Two Out of Three Ain't Bad," and "I'd Do Anything for Love (But I Won't Do That)," has died. He was 74. The singer born…

RELATED ARTICLES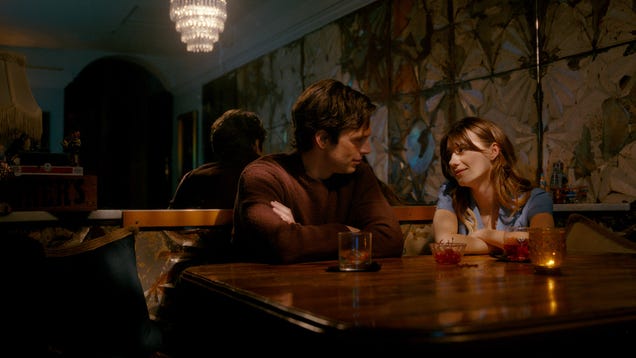 When Robert Redford stepped down from the Sundance Film Festival three years ago, it was with the acknowledgment that the annual movie-lovers summit he founded and presided over for four decades would go on just fine without him. "I don't think the festival needs a whole lot of introduction now," he conceded during…

Read more...


He displayed an empathetic humanity that he shared offstage with his friend Bob Saget. The loss of both comics represents the end of an era.

RELATED ARTICLES
A portrait of the People's Princess told strictly through archival clips doubles as an indictment of the media that made and broke her — and is the runaway highlight of the festival's opening night
Jane Campion narrates an intimate scene between Benedict Cumberbatch and Kodi Smit-McPhee.

RELATED ARTICLES
In "Putting the Rabbit in the Hat," the actor currently thriving as Logan Roy in "Succession" recounts his Scottish upbringing, his years in the theater and his experiences in Hollywood.
The Bat Out Of Hell singer is remembered by musicians including Cher, Brian May and Bonnie Tyler.

RELATED ARTICLES
Ruth gets into serious trouble.
Peloton's stock dropped last month after the premiere of the "Sex and the City" reboot, which ended with Mr. Big dying after riding one of the company's bikes.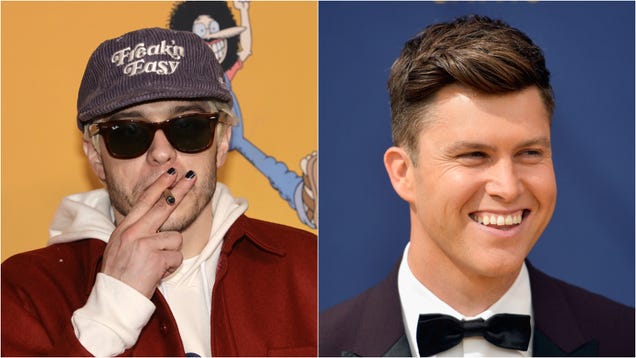 Saturday Night Live cast members Colin Jost and Pete Davidson have made a joint purchase on the previously decommissioned John F. Kennedy NYC Staten Island Ferry, with the hopes of turning it into an entertainment space. The ferry only cost them $280,100, and that extra $100 was crucial.

Read more...


The stand-up comedian appeared in films including Coming to America and Ferris Bueller's Day Off.
The Bat Out Of Hell singer Meat Loaf spoke to the BBC in 2016.
Jean-Henri Fabre, known for his popular books on insects, was a man of many hobbies.
Remembering Bat Out of Hell star Meat Loaf who has died at the age of 74.
Julian Fellowes's newest historical confection has ample surface appeal, but when it comes to reasons to care, it comes up short.
If you're interested in alien invasions, vivid dreamscapes or adorable cats, this collection of streaming picks may be just right for you.
Helen Uffner has dressed Broadway, Hollywood and TV shows for more than 40 years. But high-rise developers and Amazon distribution centers are making it impossible to store her extraordinary vintage collection.
A decade after it began life at NBC, this period drama from the "Downton Abbey" creator, Julian Fellowes, comes to TV with big mansions, big names and big costumes. It also faces big risks.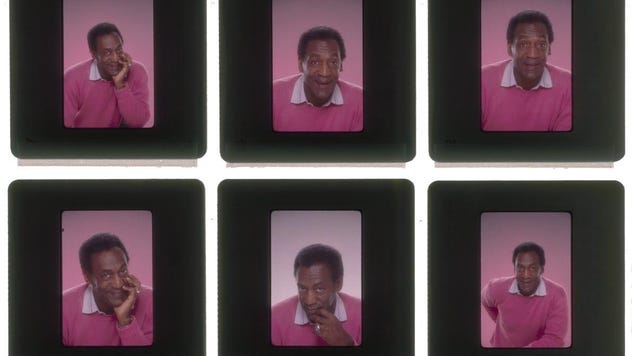 Bill Cosby is not currently in prison at the moment. That's thanks to the Pennsylvania Supreme Court, which vacated, back in 2021, the sexual assault conviction that had put him there, arguing that prosecutors had violated the comedian's due process rights during his original trial on sexual assault charges. Despite…

Read more...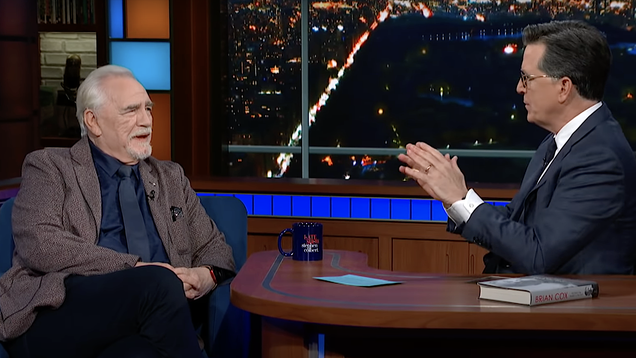 Introduced by Stephen Colbert as Succession's "patriarch we love to hate," Brian Cox proved actually pretty lovable as he regaled his host with stories of his own father and mother. Speaking of his recent, bracingly honest autobiography Putting The Rabbit In The Hat, in which the 75-year-old acting legend shares the…

Read more...


This month's picks include a family-friendly Belgian drama about immigrants, a Mexican class-conflict thriller and a South Indian superhero tale.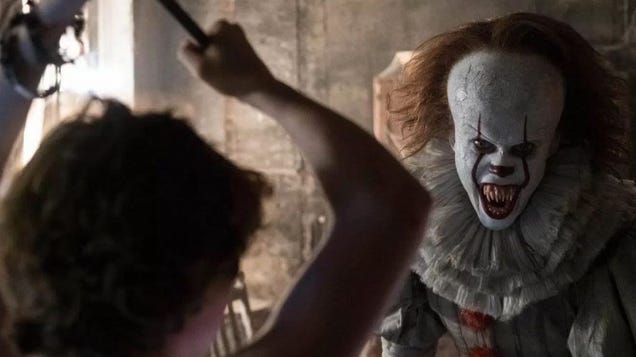 While filming the first It film, director Andy Muschetti made sure to keep the kids away from Pennywise (Bill Skarsgård) when they weren't filming so the diabolic clown would stay as terrifying as possible to them. However, now that Pennywise is a celebrity—and It: Chapter Two's actors are adults—Skarsgård is thrilled…

Read more...


Gabrielle Union knows the value of a sturdy support system. But she also knows that not everyone has one.

She made this point at Monday night's 11th Annual Night of Opportunity Gala held in New York City for The Opportunity Network, a nonprofit that works with students from historically and systematically underrepresented communities achieve their college and career goals.

Union, 45, was an honoree at the event, and in her acceptance speech, she spoke about expanding the idea of what a support system can be. She explained that she learned the hard way that "your people" are not always who you thought they would be. She referenced the time she was raped as a sophomore in college.

"When I was raped at gunpoint, one of the most lonely and debilitating experiences of my life, I had to redefine what it meant to be a part of a community because my 'people' didn't have a ton of experience with rape survivors," the Being Mary Jane star and producer said to Cipriani's packed but silent dining room. "So I had to expand my idea of what and who my people were. I needed a different kind of support. I needed different opportunities, opportunities to heal and then the ability to want to continue living."

The summer before starting her sophomore year of college at UCLA, the actress was raped at gunpoint by a stranger in the Payless store where she worked.

RELATED VIDEO: Gabrielle Union's Heartbreaking Struggle with Infertility: 'I've Had 8 or 9 Miscarriages'

But that wasn't the first time she realized she needed "different" opportunities.

"When I was at UCLA, a lot of the kids I was at school with, their parents got them internships and their parents had jobs lined up for them or they took over the family business," she explained to PEOPLE. "I don'