China ended the near-11-week lockdown of the city of Wuhan at midnight on Wednesday, sending floods of people out of the city.



RELATED ARTICLES
Alicia Keys chatted Ebro Darden via FaceTime on Apple Music on Wednesday (April 8).

RELATED ARTICLES
On Day Infinity of the lockdown, our critics and readers watched Cary Grant and Rosalind Russell fast-talk through "His Girl Friday." Here's what happened.
With his eclectic range and loyalty to living artists, one didn't know what to expect on walking into one of his New York galleries.

RELATED ARTICLES
The wife of celebrated singer-songwriter John Prine said she was able to sit with her husband in the last hours of his life. Prine died Tuesday at 73 from complications of COVID-19.
The WTF-filled docuseries drew an audience of 19 million U.S. TV viewers in its first ten days, according to Nielsen.

RELATED ARTICLES
Bruce Springsteen paid homage to the loss of singer/songwriter John Prine during a one-hour SiriusXM special on Wednesday morning (April 8).

RELATED ARTICLES
The daily series created by Seth Rudetsky and James Wesley benefits The Actors Fund.

RELATED ARTICLES
Stage favorites are making the most of social distancing in light of the COVID-19 crisis.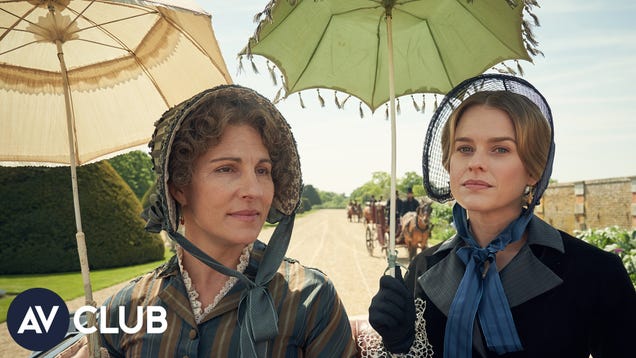 Created by the man behind Downton Abbey, Belgravia is a six-part period piece full of intrigue, petticoats, and genteel manners. It's also very British, and full of very British actors—many of whom have been in period pieces before. The A.V. Club sat down with the show's Philip Glenister, Tamsin Greig, Alice Eve, and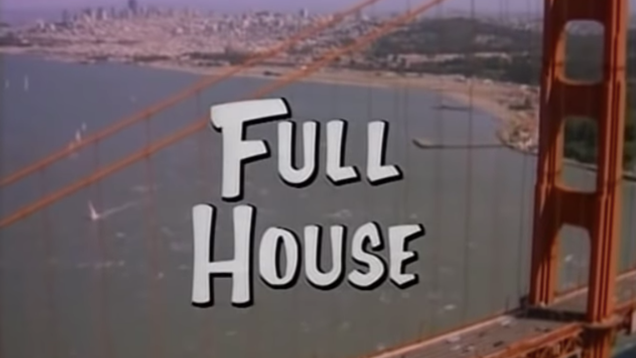 Netflix will unleash the final episodes of Fuller House like snakes from a basket later this year, inflicting upon this disease-ravaged 2020 its final deathblow. But the sitcom, an unholy revival that attempts to render a millennial family through the boomer tropes of yesteryear, remains relevant, if only because its…

Read more...


Productions on the slate included Romeo and Juliet, Jane Eyre, and The Sleeping Beauty.
Surrounded by snakes, scorpions and fire, J Balvin presents the edgy music video for his single "Gris," from his album Colores.

RELATED ARTICLES
Disney's new video streaming service almost doubles its subscription base during coronavirus lockdowns.
Fox has announced that it plans to air a one-hour special on Monday from TMZ that promises new interviews and "never-before-seen footage" on the subjects of Netflix's breakout hit "Tiger King." "TMZ Investigates: Tiger King - What Really Went Down?" will explore the "outstanding questions about whether or not Joe Exotic is guilty, an inside […]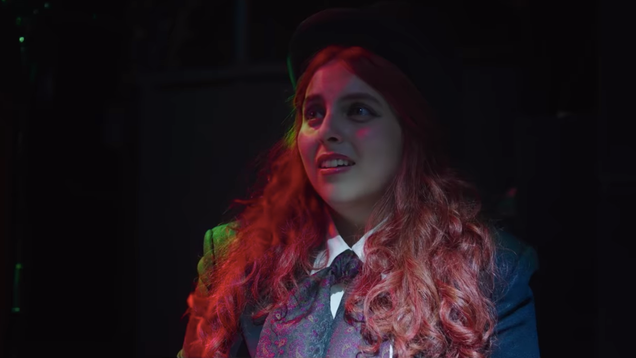 Even if Coky Giedroyc's How To Build A Girl didn't make its 1993 setting clear in the trailer, you'd know it was a period piece by "music critic" being an actual, attainable job in its world.

Read more...



RELATED ARTICLES
As the coronavirus bore down on New York, Dr. Doug Bass' family begged him to work from home. "He said he was on the front lines and they needed him," his brother, Jonathan Bass, told The Associated Press. It happened so quickly he was never tested for COVID-19, but his brother believes he was among the hundreds of undiagnosed cases that, for weeks, have been excluded from the official coronavirus death toll.


As the coronavirus tightens its grip across the country, it is cutting a particularly devastating swath through an already vulnerable population — black Americans. Democratic lawmakers and community leaders in cities hard-hit by the pandemic have been sounding the alarm over what they see as a disturbing trend of the virus killing African Americans at a higher rate, along with a lack of overall information about the race of victims as the nation's death toll mounts. Among the cities where black residents have been hard-hit: New York, Detroit, New Orleans, Chicago and Milwaukee.


The film is scheduled to arrive on demand in May.
Camila Cabello and Shawn Mendes spent their time in quarantine in the best way possible on Tuesday (April 7): surprising kids in the hospital.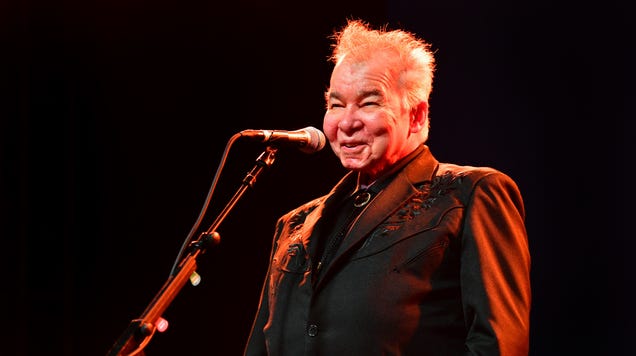 Legendary songwriter John Prine died on Tuesday at the age of 73 due to complications from COVID-19, resulting in an outpouring of grief and remembrances from the artist's fans and collaborators.

Read more...


Dan Levy wrote and co-directed the finale episode and his choice to make a sweetly straightforward finale proved the right call with fans, who teared up throughout the episode and posted the evidence on Twitter.


The number of coronavirus cases in New York state alone approached 150,000 on Wednesday, surpassing Spain for the most infections anywhere in the world, even as authorities warned the state's official death tally may understate the true toll. New York, the state considered the epicenter of the pandemic in the United States, and neighboring New Jersey again reported new single-day highs for coronavirus deaths. "Every number is a face, " said New York Governor Andrew Cuomo, who ordered flags to be flown at half-staff across New York in recognition of the toll.


Alesso and Liam Payne couldn't get together to film the video for their latest collaboration, "Midnight," so they made a Transatlantic quarantine clip.
Sadly, the ring was too much for the Kangaroo and she was knocked out of the show after an audience vote.

RELATED ARTICLES
The cruise line industry faces a long journey back from the coronavirus pandemic.


Fauci added that "the real challenge" is getting back to normal life without secondary waves of coronavirus cases.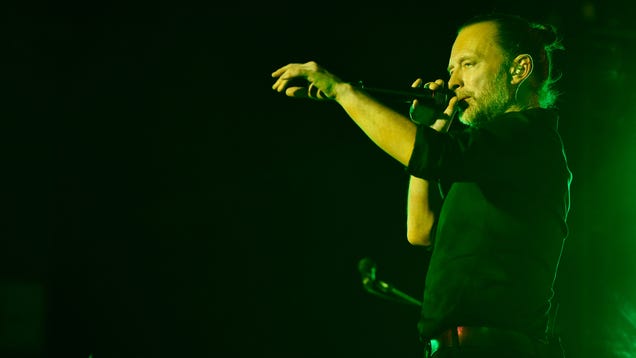 Now that computers have finally become—as the members of Radiohead once prophesied—not just merely OK, but actually pretty damn near indispensable for modern living, we're happy to see the band itself adjusting with the digital times. Specifically, Thom Yorke et al. have just announced that they're getting in on this…

Read more...


Just as medical workers need face masks more than ever to fight coronavirus, imports dropped. Why can't America get enough?


For some of them, the show must go on … at home.

RELATED ARTICLES
Ahead of its upcoming production of Hamlet, the Young Vic Theatre gives theatre audiences a laugh with timely reinventions of Shakespeare's classics.
Marine Corps Systems Command recently invited defense firms to submit ideas for creating the Direct Fire Defeat System.


"Modern Family" may be one of the most popular comedies of the past decade, but the last day on set was nothing but tears.


The filmmaker and producer talks about the personal stamp he tries to put on his work and what the comic-book vigilante has in common with "Klute."
Relive the delicious behind-the-scenes comedy as struggling actor Jacob encounters a theatrical diva played to a fare thee well by Alison Fraser.
"I miss hugging my parents and my kids," an emotional Kelly Ripa says amid coronavirus concerns.


Ticket vendors are being criticized for treating the thousands of live events that were called off as postponements, on which some do not offer refunds.
Want a sneak peek of Mulaney's SNL audition? Here you go.
The US experienced its deadliest day due to COVID-19 so far on Tuesday, with nearly 2,000 reported deaths in a 24-hour period.


Nation's top infectious diseases expert said he is "cautiously optimistic" that worst projections may be avoided "if we keep our foot on the accelerator."


Traffic to the marriage application app on the Alipay platform surged 300%.


The Grammy-winning country-folk singer died aged 73, due to coronavirus complications.
Five films that creatively show the good and the not-so-good of the relationship between smart machines and humans.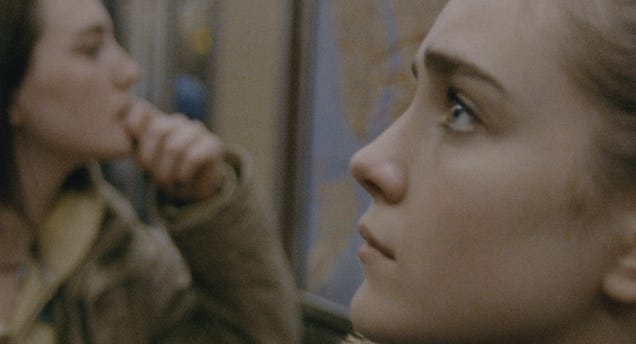 With movie theaters shuttered around the world, studios are putting films that otherwise would be playing on the big screen onto VOD early—like Never Rarely Sometimes Always, an early contender for one of The A.V. Club's best films of the year. Understated and affecting, the film "digs into the truth of abortion…

Read more...


In celebration of Joan Sebastian's birthday, fellow Mexican star Alejandro Fernandez, who counted Sebastian as a mentor, on April 8 released a cover version of "Esto y más." It inspired us to look back at Sebastian's top 5 hits on Billboard's Hot Latin Songs chart.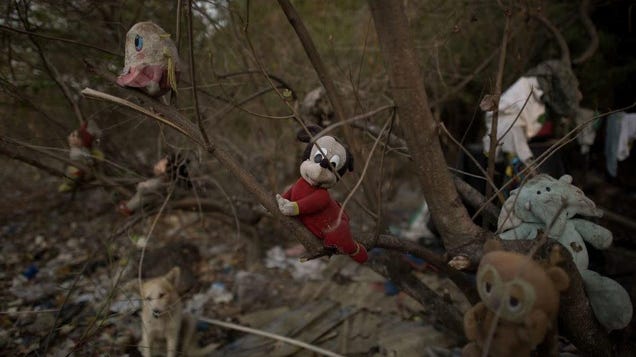 In the year 2052, when Disney has finally completed its task of acquiring every production company on the face of the earth, the monolith will at last be able to enact its master plan of creating cinematic remakes of every well-known movie that already exists, regardless of genre. Swedish cartoonist Daniel Björk has…

Read more...


The late-night host, who was an "SNL" cast member for six years, was red-eyed and emotional.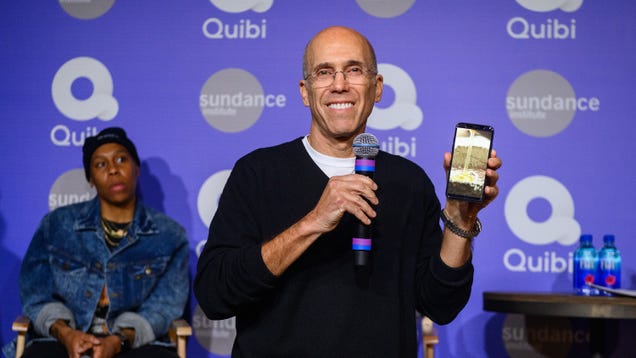 On the sixth day of April, which is now the fourth year of 2020, Quibi—short for "quick bites," which is just painful to type—finally opened its digital doors. After months of threatening to introduce our social media-addled brains to its short-form content, Quibi delivered on that promise, launching a slate of…

Read more...



RELATED ARTICLES
David and Patrick's dream wedding may not be what they planned, but it's the happy ending they (and we) deserve.
The agency, which recently received $75 million as part of the coronavirus stimulus package, announces new funding for 224 projects across the country.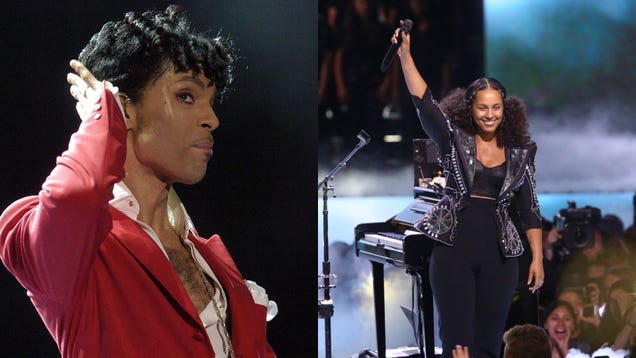 Never one to hold his tongue, Prince was always precious about his incredible music (and musicianship, in general). Hearing that he once had Grammy-winning R&B tentpole Alicia Keys essentially audition in order to include a cover of one of his songs on her album doesn't exactly ring as the biggest shock, but it still…

Read more...


The midtown hotspot's #54BelowatHome series kicked off March 25.
Books about quarantined, confined and adrift young people, from "The Cat in the Hat" to "Life of Pi," for the cooped-up young people in your home.
Tuesday (April 7) is World Health Day, and music stars from Mariah Carey to Meek Mill gave healthcare workers a virtual round of applause for working to combat coronavirus.
It is the first time Disney will close both Disneyland in California and Disney World in Florida since the Sept. 11 attacks.