On the heels of BTS dance workouts arriving on Fitness , Apple is once again teaming up with the all-conquering K-pop group. A three-episode Apple Music series will delve into the history of BTS.

The first episode of BTS Radio: Past & Present will premiere on Apple Music 1 on May 28th at 9AM ET, the Associated Press notes. The other two episodes will arrive on a weekly basis. In the show, the members of BTS will take listeners through their journey to becoming superstars. "We wanted to share the BTS songs that help tell our story," RM, one of the septet, said.

The series will debut just ahead of the group's first anthology/best-of album Proof, which arrives on June 10th, as well as BTS' ninth anniversary three days later. Next week, BTS will visit the White House to discuss Asian inclusion and representation with President Biden, following a rise in reports of anti-Asian discrimination and hate crimes.



RELATED ARTICLES
Elon Musk missed a deadline for reporting his stake in Twitter. The SEC confirmed Friday it began investigating his purchases in April.

RELATED ARTICLES
Shortcuts for Google is a Google Chrome extension that allows you to choose from 1000 Google shortcuts to show up as buttons in a space-saving popup. [License: Freeware | Requires: 11|10|8|7|Linux|macOS | Size: 1.11 MB ]

RELATED ARTICLES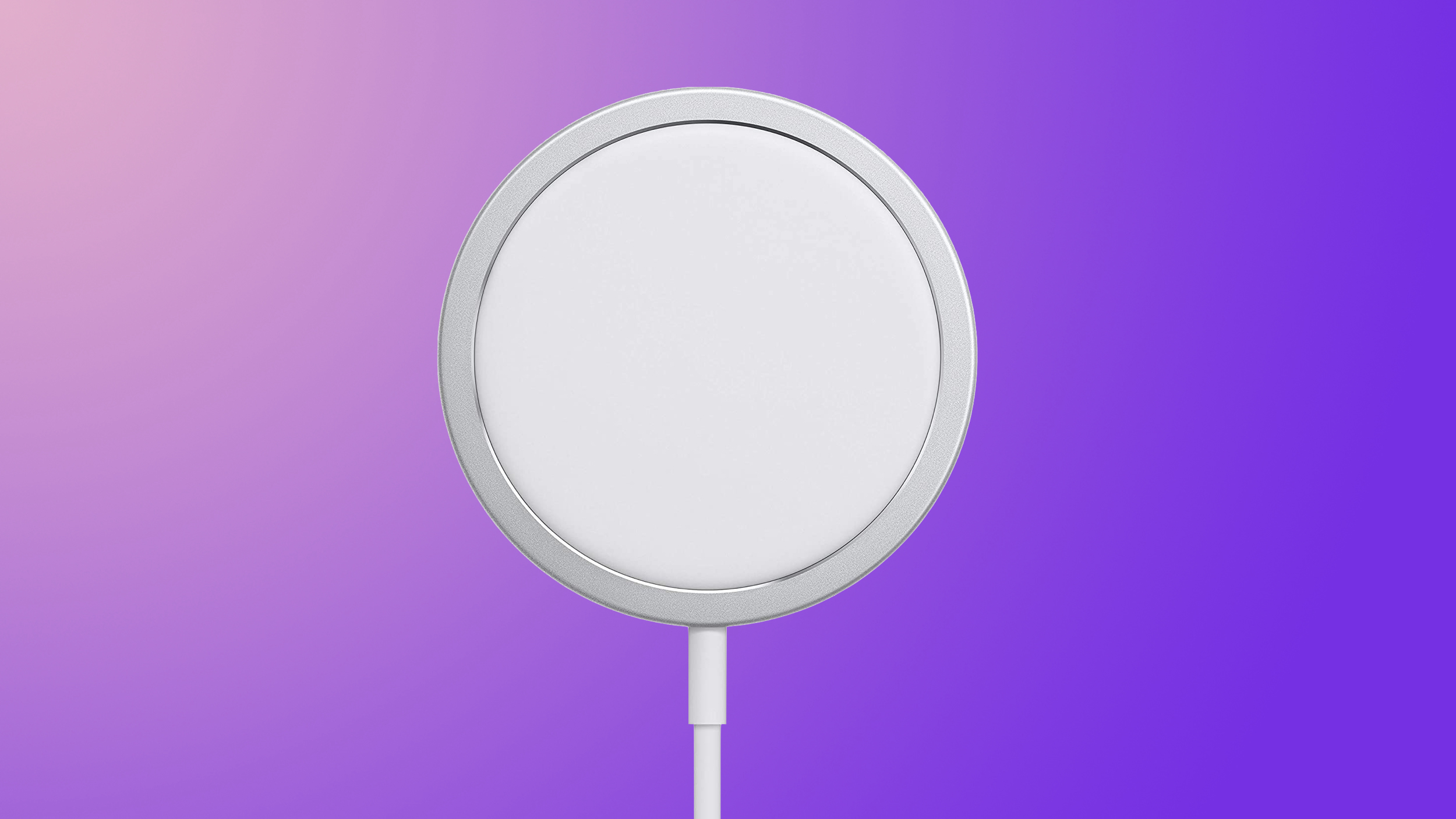 This week we saw a variety of deals ranging from Apple's MagSafe charging accessories to its MacBook Air and iPad devices, as well as a notable discount on the first year of 1Password for new users. All of these deals are still available today.


Memorial Day is a great time to invest in a new mattress, so we've rounded up all the best Memorial Day mattress deals you should be checking out right now.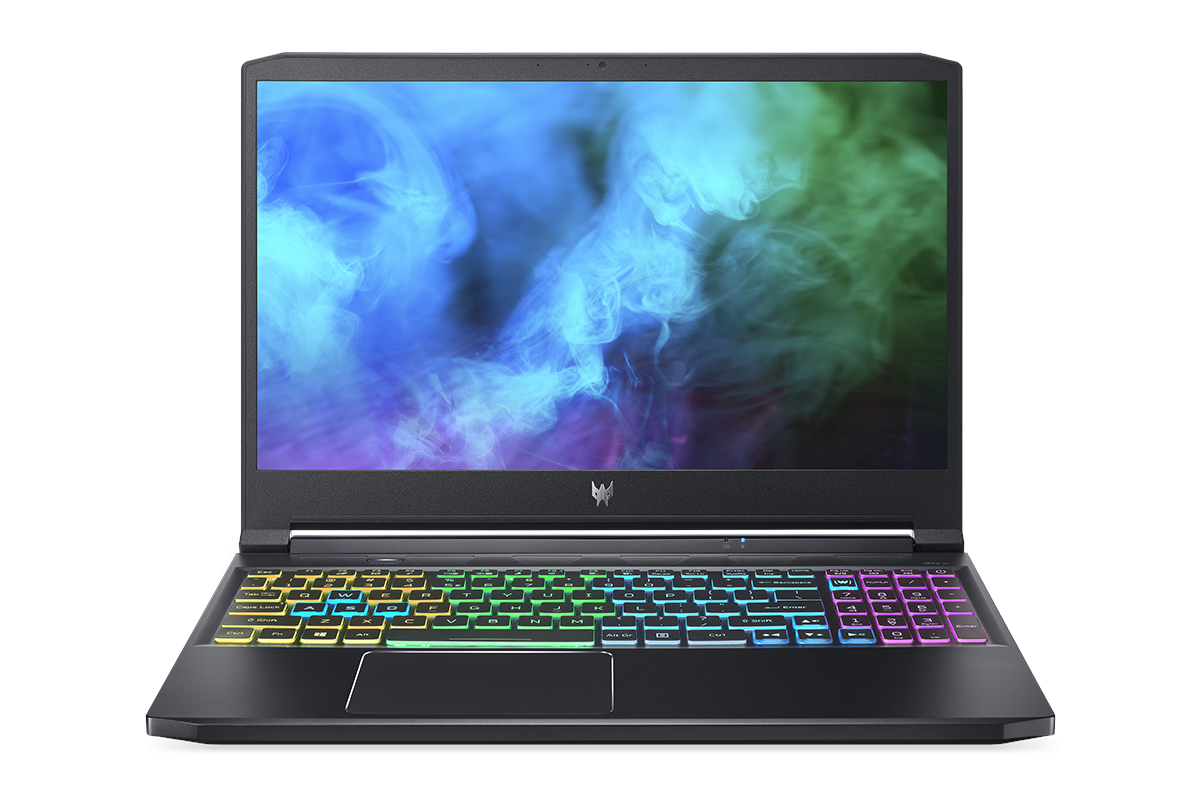 Mind you, not all advertised laptop deals are actually deals, so we've only included the ones we consider actual bargains—and we've explained why. We'll add new laptop deals as we see them daily and remove any expired sales. Right now, we're seeing strong discounts on gaming laptops, Microsoft Surface devices, and more. If you're looking for Chromebooks we've got those deals in here too!

We've provided a handy list of laptop-specific shopping tips at the end of this post, and immediately below are the deals themselves.

The best laptop deals in 2022 Acer Predator Triton 300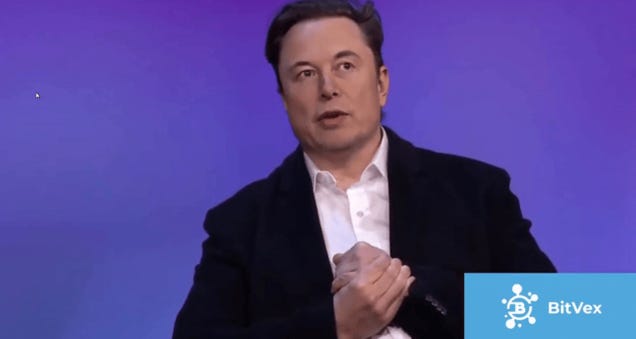 Considering the hordes of fanboys that hang on Tesla CEO Elon Musk's every word, advice that comes from tech's resident prophet can be a cause for concern, especially when he spouts nonsense. A recent video making the rounds on social media showing Musk sharing crypto investment opportunities is even more alarming…

Read more...


Volume 1 of Stranger Things season 4 is out today. Here's when you'll be able to watch the second part.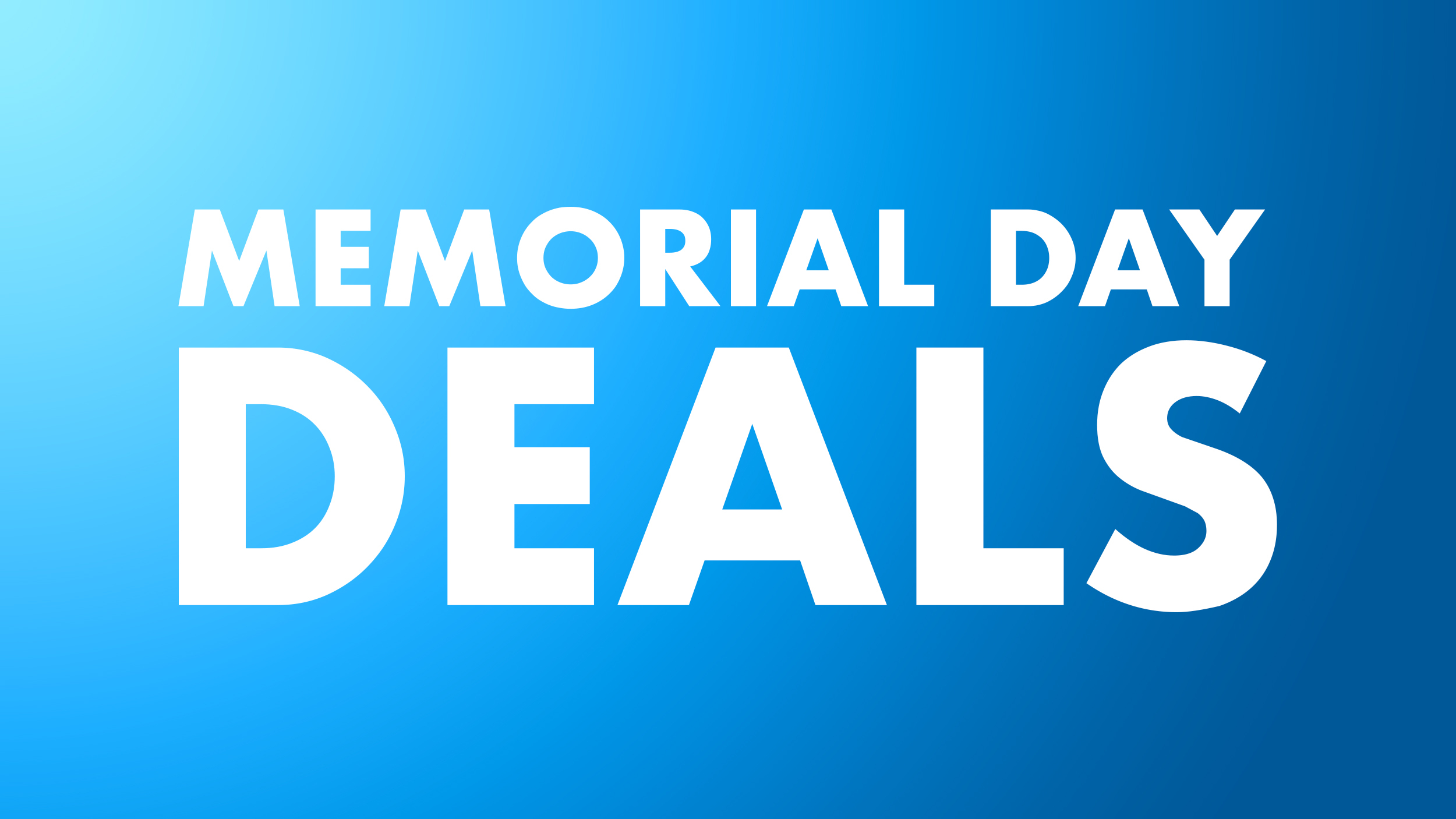 We're only a few days away from Memorial Day in the United States on Monday, May 30, and numerous retailers have opened up major discounts on Apple-related products as we head into the long weekend. Below you'll find markdowns from popular accessory companies like Nomad, Hyper, JBL, Casely, Belkin, Brydge, and more.


Keep your home secure with these top security cameras.
NEW RESOURCES Calgary Herald: Volunteer group launches interactive database of police misconduct cases in Alberta. "The interactive database went live Tuesday with information on more than 400 incidents of misconduct involving about […]
Whether you're looking for an all-arounder, a gaming powerhouse, or a wallet-friendly device, we've found discounts from trusted retailers.
NEW RESOURCES Axios: Votebeat launches as a permanent newsroom . "Chalkbeat, the nonprofit news outlet that covers education at the local level, has raised $3.1 million to permanently launch a separate newsroom […]
If you're looking to get a few smart speakers for your connected home, this may be your chance to grab a handful at a discount. You can get a pair of Google Nest Audio smart speakers right now from Adorama for $120. The Google Nest Audio has always offered a robust music experience without a hefty price tag to go with it, but now it's even more affordable at $80 or 40 percent off the bundle's regular price. While we didn't find the Nest Audio to be quite on par with bigger music-focused speakers when it comes to audio quality when we tested it out, it still sounds a lot better than the Nest Mini.

Buy Google Nest Audio Smart Speaker 2-Pack at Adorama - $120It's loud enough for small- and medium-sized rooms, and pairing two of them can deliver stereo sound. Since it's a Google smart speaker, it supports Assistant voice commands, and you can tell it to play what you want after linking it to your account and your music streaming services. Like other Nest speakers, it's covered in cloth for a clean, minimalist aesthetic that will complement most home decor. And at 7 inches tall and only 3 inches thick, it will fit in most places you decide to put it. 

If you'd rather get a smart display, the Google Nest Hub Max is also on sale at Adorama for $179, or $50 off its retail price. With its 10-inch touchscreen, the Nest Hub Max is the biggest Google smart display available and also has the best sound quality. We gave it a score of 86 in our review, praising it not just for having a great display and s
Pokemon Go is closing out its current season with one final Alola event.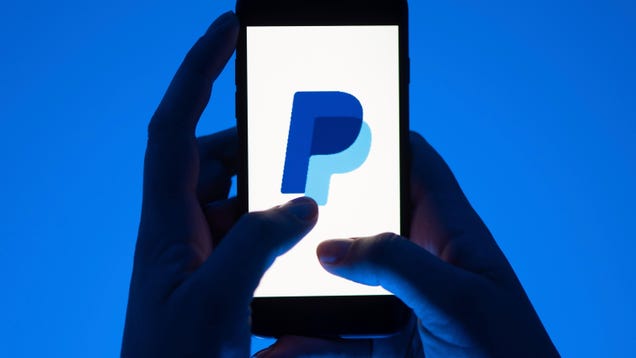 PayPal has reportedly started laying off employees this week from its offices in Chicago, Omaha, Nebraska and Chandler, Arizona, in an effort to reduce its spending. The financial technology company is also planning to shut down its San Fransisco office, but will not freeze its hiring, according to TechCrunch.

Read more...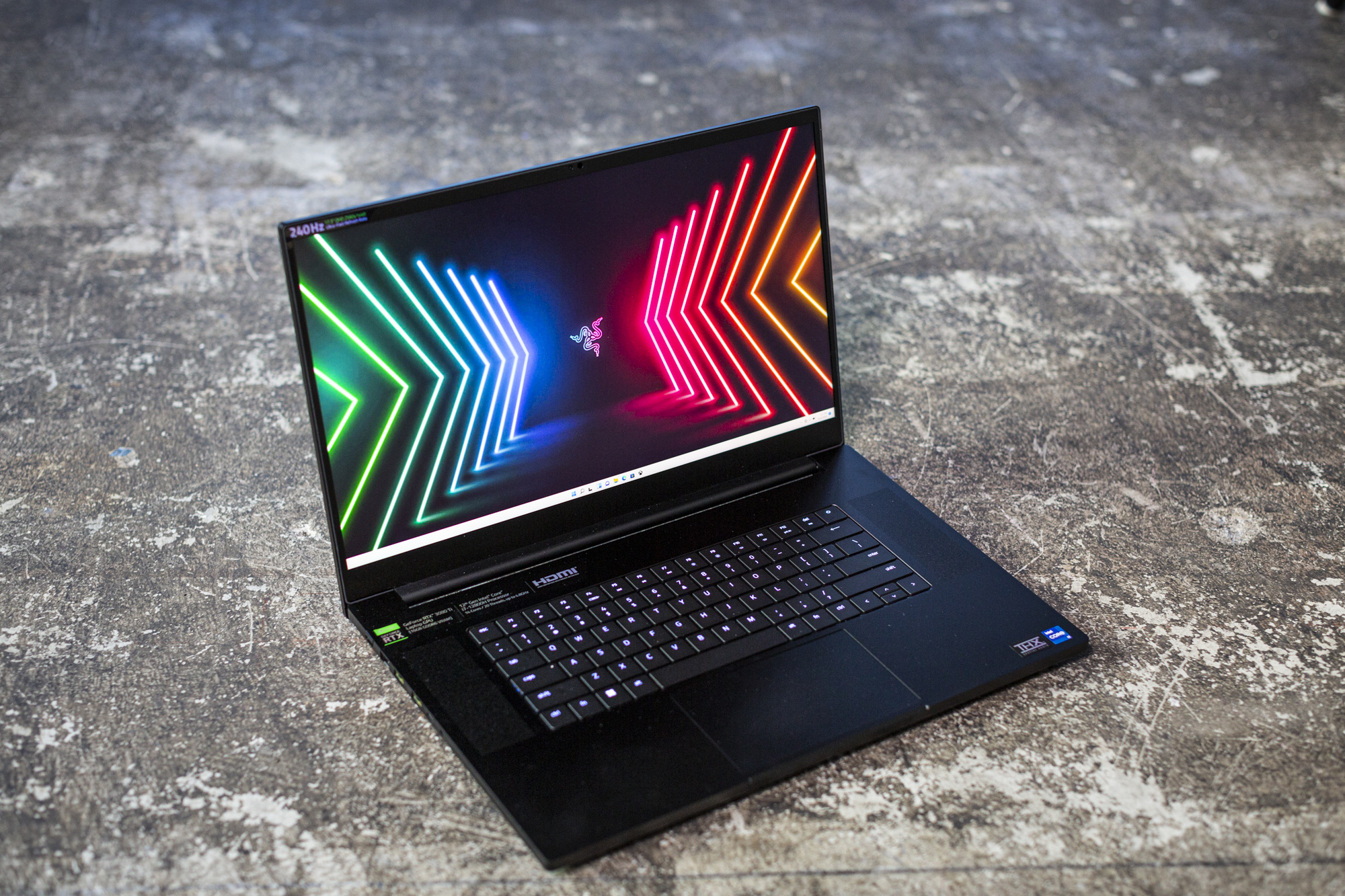 [The best laptops: Premium laptops, budget laptops, 2-in-1s, and more]

Best gaming laptops Razer Blade 17 (2022) - Best overall gaming laptop
Switch Online members can try the upcoming Mario soccer game early.
There are a number of ways to take a screengrab on your Windows computer.
The best prices out there on all the consoles, controllers and other gaming goods you need for your PlayStation setup.

Atlas VPN has been featured in Forbes, The Washington Post, and CNBC. And it has received near impeccable ratings from users on Google Play and the App Store too. So why is it so revered? Well, simply put, it's effective at protecting your anonymity online and practically eliminates the threat posed by hackers and identity thieves. And it does this at a bargain price, so it offers a lot of bang for your buck.

With a two-year subscription, you'll not only enjoy top-notch protection but be able to block ads and malware infections too. You'll get access to Atlas VPN's data breach monitoring system, you can use it on a wide range of devices, and it doesn't slow your connection as some other VPNs do. You can even stream m
In an effort to keep the world's coral reefs from disappearing forever, a number of reef restoration projects are currently underway … but how can scientists tell if any one of those projects is working? The answer may lie in listening to the reefs.

Continue Reading

Science

University of Exeter, Coral, Sound, Biodiversity, Conservation, Ecology


Catch up on previous seasons of Westworld before season 4 premieres in June, and see what else is available on the Warner Bros. streamer.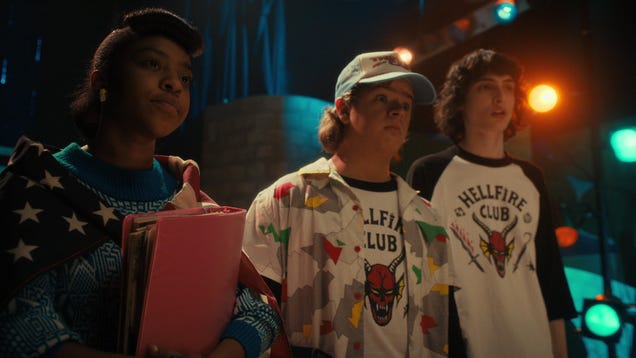 It's time to go back to Hawkins, Indiana, the freakiest town in America, and reconnect with all our pals—as well as the Stranger Things characters who're having their own freaky times out West and in Russia. With the first volume of season four episodes now on Netflix, let's talk spoilers!

Read more...


Grab a reliable testing kit you can use right from your home to gain personalized insights about food allergies, sexual health, sleep, stress, metabolism and more.
One of the best is the Lorena Bobbitt documentary, executive produced by Jordan Peele. Here's every TV show you should check out on Prime Video.
These cool special edition new watches will take you back in time to the 80s.
The first two episodes, starring Ewan McGregor, are streaming now.
Eleven, Hopper, Joyce and the crew are about to burst back onto Netflix, and critics are already raving.
NEW RESOURCES The Olive Press: Giant database for learning Spanish created by researchers at University of Granada. "THE world's largest database for learning Spanish as a second language has been created by […]
Here are the best sales right now on laptops at Amazon, Best Buy and Newegg.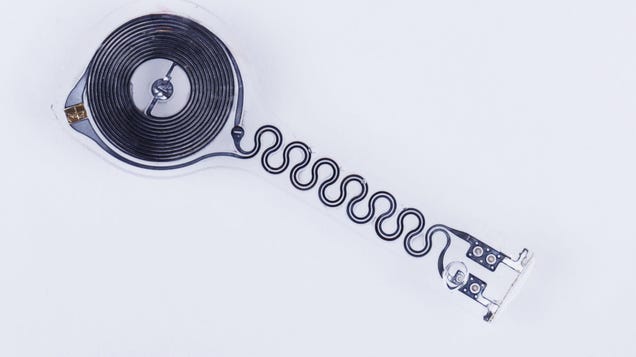 A team of scientists created a novel type of temporary pacemaker—one that dissolves on its own, without requiring any removal. In their latest research, they've paired the pacemaker with a series of wireless sensors on the skin, which should allow it to smartly monitor a patient's vital signs and adjust its pacing…

Read more...



RELATED ARTICLES
Plus, details on its opening line, "My money don't jiggle jiggle, it folds."
In a move that could have a major impact on enterprise penetration testing and other cybersecurity tactics, the US Department of Justice last Thursday reversed one of its own policies by telling prosecutors not to prosecute anyone involved in "good-faith security research."

This is one of those common-sense decisions that makes me far more interested in exploring the original DOJ policy (set in 2014, during the Obama era). 

The underlying law at issue is the Computer Fraud and Abuse Act, which made it illegal to access a computer without proper authorization. It was passed in 1986 and has been updated several times since then.

To read this article in full, please click here


As airline fares skyrocket higher, using the right credit card can be an essential tool for flying.
Is your computer dying too quickly? Here are four tips that can help increase your battery life.
Apple will reportedly produce as many iPhones in 2022 as were produced in 2021.
Nvidia's GeForce RTX 30-series graphics cards are difficult to find on their own, but you can get a prebuilt desktop with one of the new GPUs.
Crypto entrepreneurs hoped to revolutionize the carbon credit market to fight climate change. They've been met with resistance.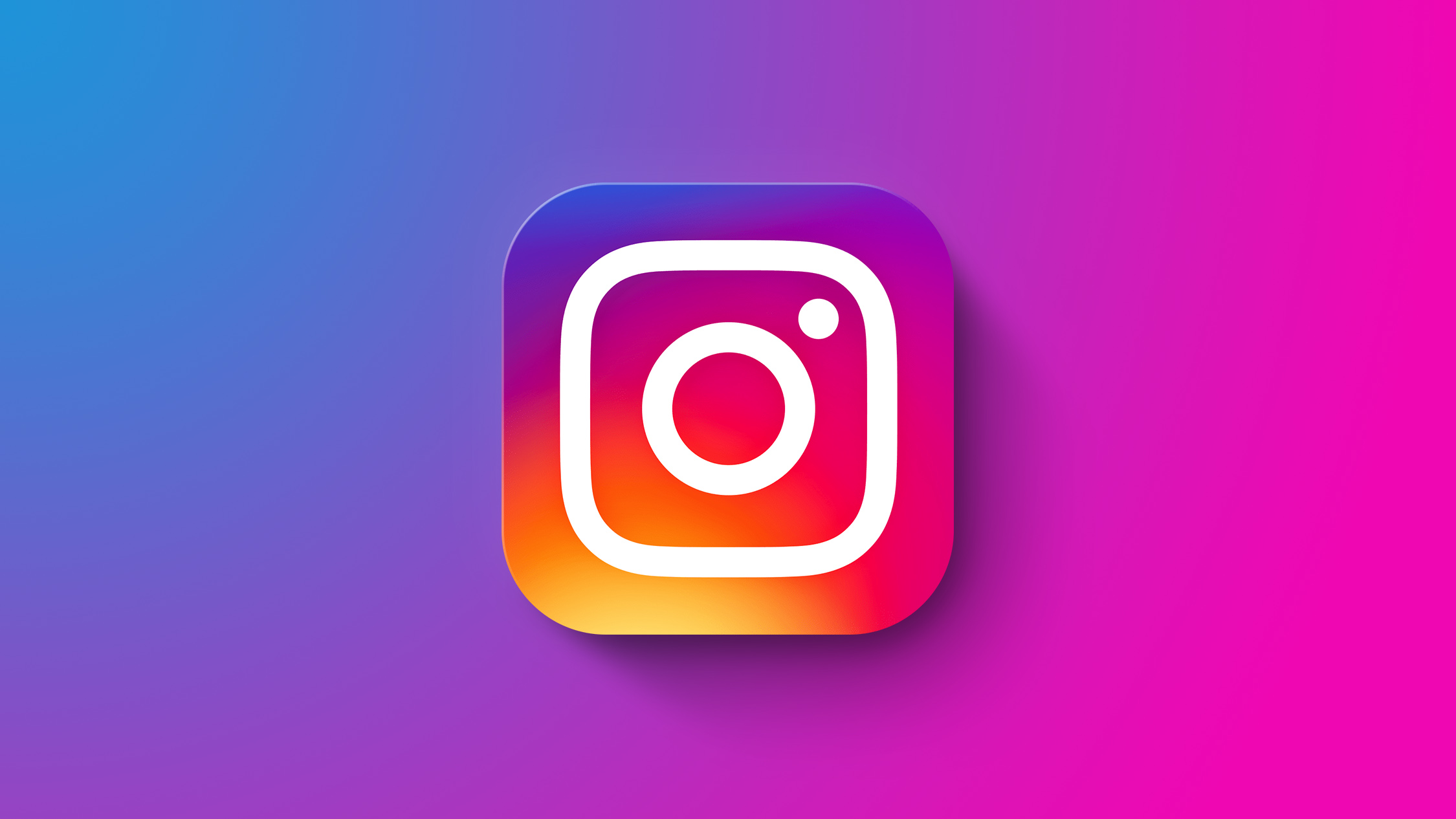 There appear to be ongoing issues with Instagram, based on a number of complaints from Instagram users who are unable to use the social network as normal.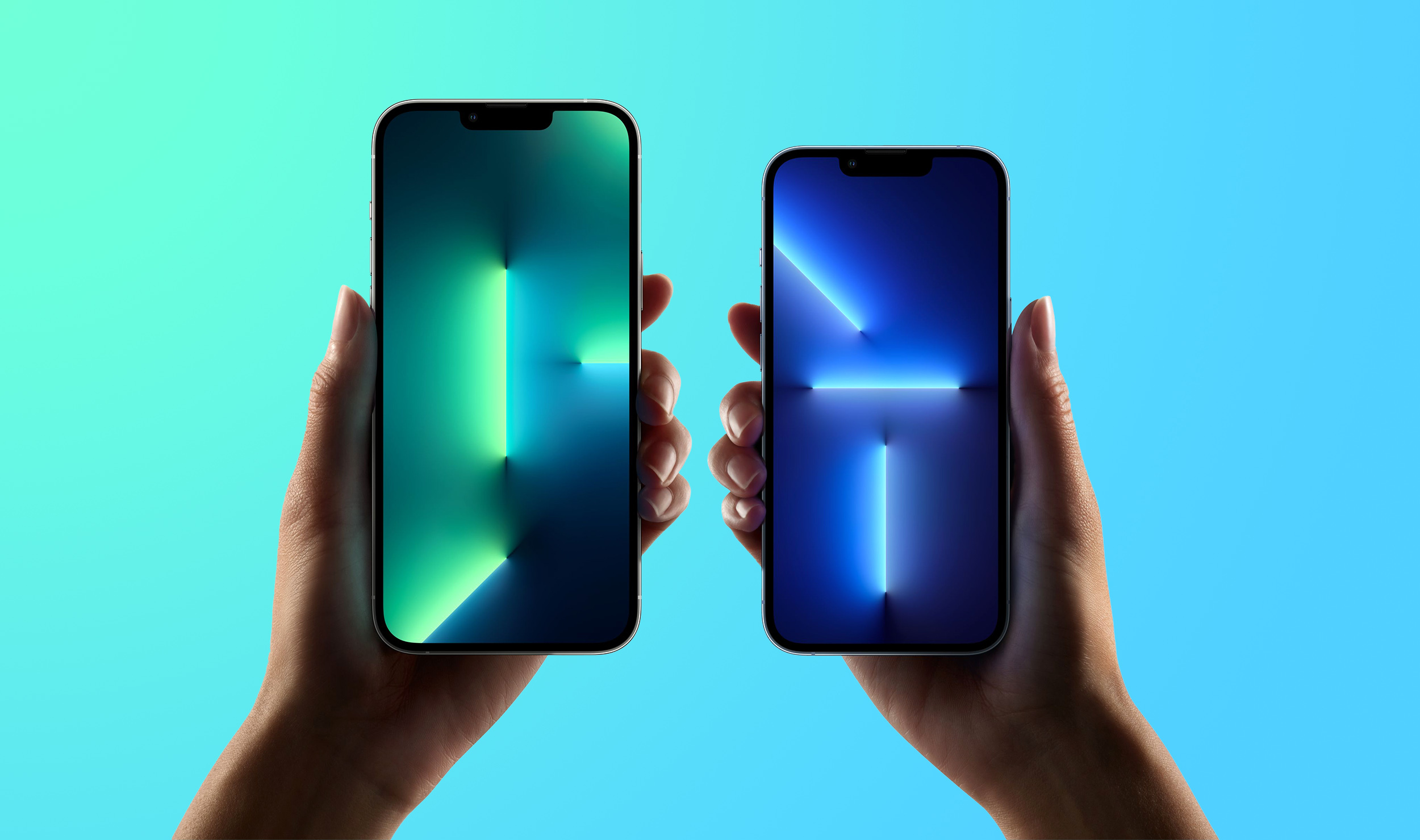 The iPhone 14 Max is currently behind schedule by around three weeks, according to Haitong International Securities analyst Jeff Pu.


Pay for some IT professionals is failing to keep up with inflation, according to a salary survey by IT employment consultancy Janco Associates for calendar year 2021. But preliminary data indicates pay for tech workers could soon change drastically with job market in IT tight, and many companies eyeing major tech projects in the year ahead.

With inflation in the US running at about 8% over the past year, salary increases — even for IT execs — have failed to keep pace.

The mean compensation for all IT pros last year rose only 2.05%, with the median salary at $100,022 for those at large enterprises and at $95,681 for IT workers at mid-sized firms, according to Janco.

To read this article in full, please click here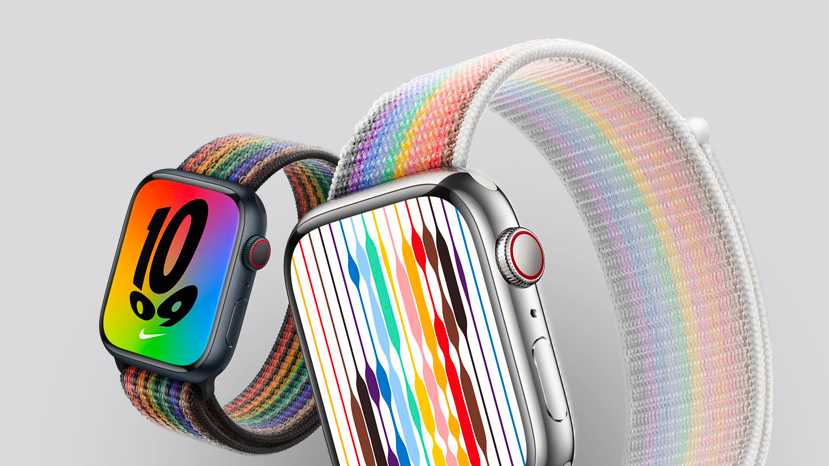 In addition to online ordering, the new Pride Edition Sport Loop and Pride Edition Nike Sport Loop for the Apple Watch are now available for purchase at select Apple Store locations around the world. In-store availability varies, with some locations offering pickup starting today and others offering pickup as late as June 1.


Insta360, best known for its action and 360 degree cameras, has just launched an interesting drone camera. The Insta360 Sphere attaches around the body of DJI's Mavic Air 2 or Air 2S drones, letting you film 5.7K 360 footage or create regular 2D videos with the option of reframing them later in post. Better still, Insta360's tech ensures that the drone is "invisible" in shots.

Since 360 cameras film in all directions, half the video can be obstructed by the drone itself. However, Insta360 mounted cameras on either side of the drone to ensure it doesn't appear in the footage. To provide seamless footage, "Insta360's proprietary dynamic stitching algorithm makes the whole drone (including the propellers) disappear automatically," the company wrote. 

The Sphere attaches to Mavic Air 2/2S drones with an "ultra-secure" mechanism, and doesn't affect its structural integrity or impact the GPS signal or control system. Insta360 is also promising smooth flights via its FlowState stabilization tech that's been fine-tuned for the Sphere. At the same time, you can simultaneously capture video from the drone's own camera. 

The company showed off some fancy footage in a YouTube video, with barrel rolls and dolly zooms, created in its Insta360 app. The Insta360 Sphere is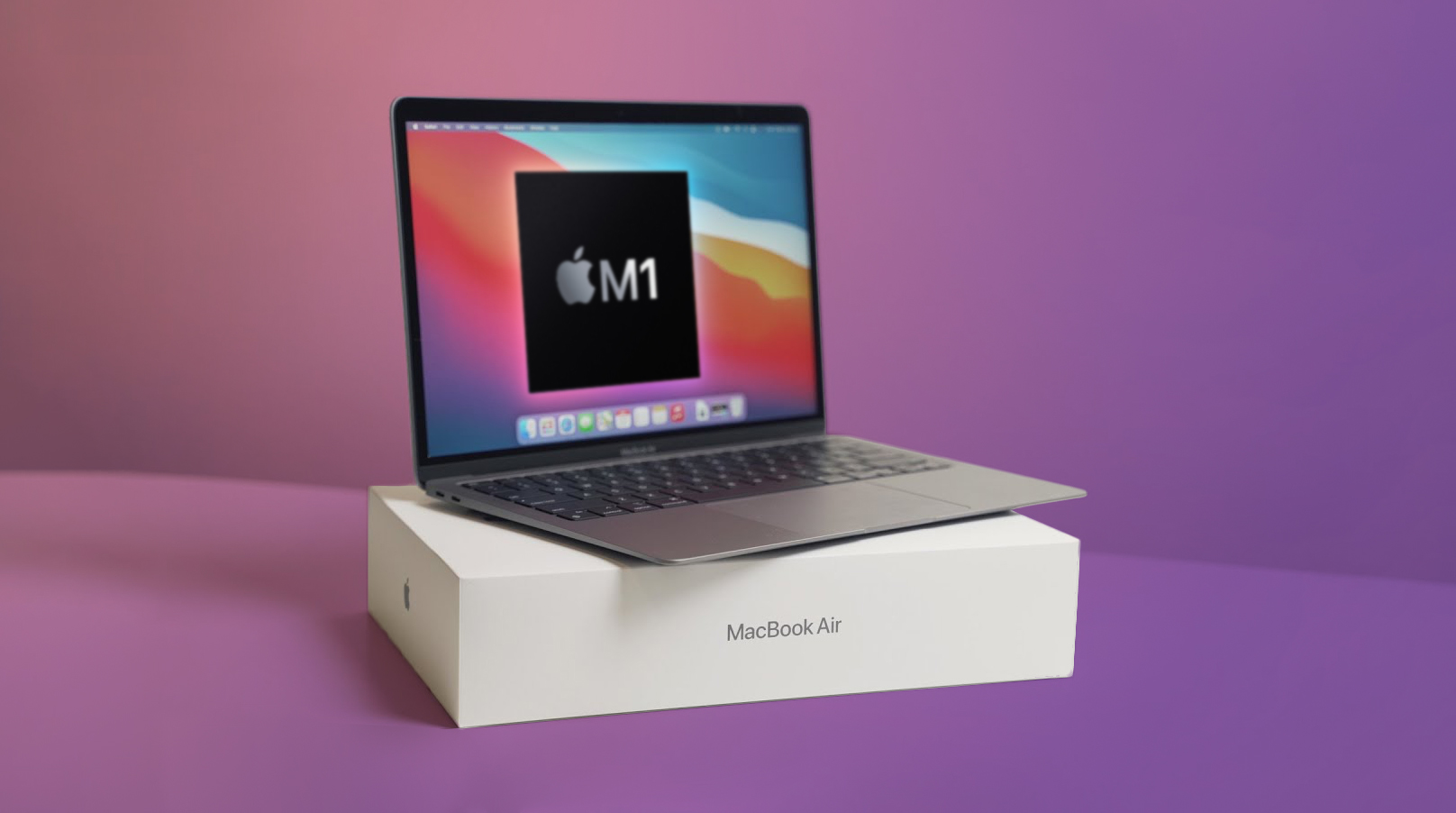 Apple's 2020 M1 MacBook Air (256GB) has hit $899.99 on Amazon this week, down from $999.00. This deal is available in both Silver and Gold color options, and both are sold directly by Amazon.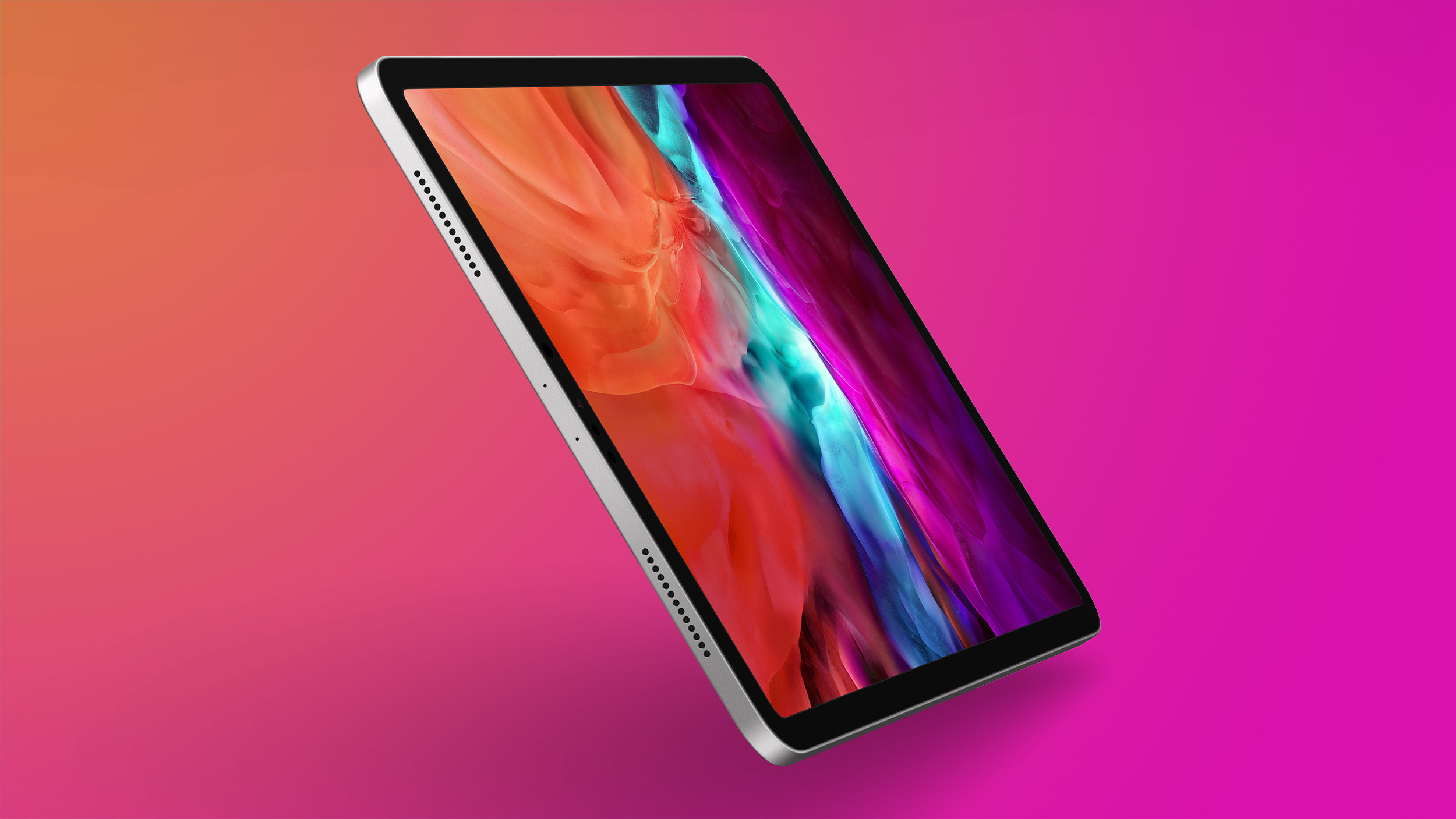 Amazon is marking down a wide variety of 11-inch and 12.9-inch iPad Pro models this week, with prices starting as low as $749.00 for the 11-inch tablet. You'll find the full list of sales below, all of which can be found on Amazon.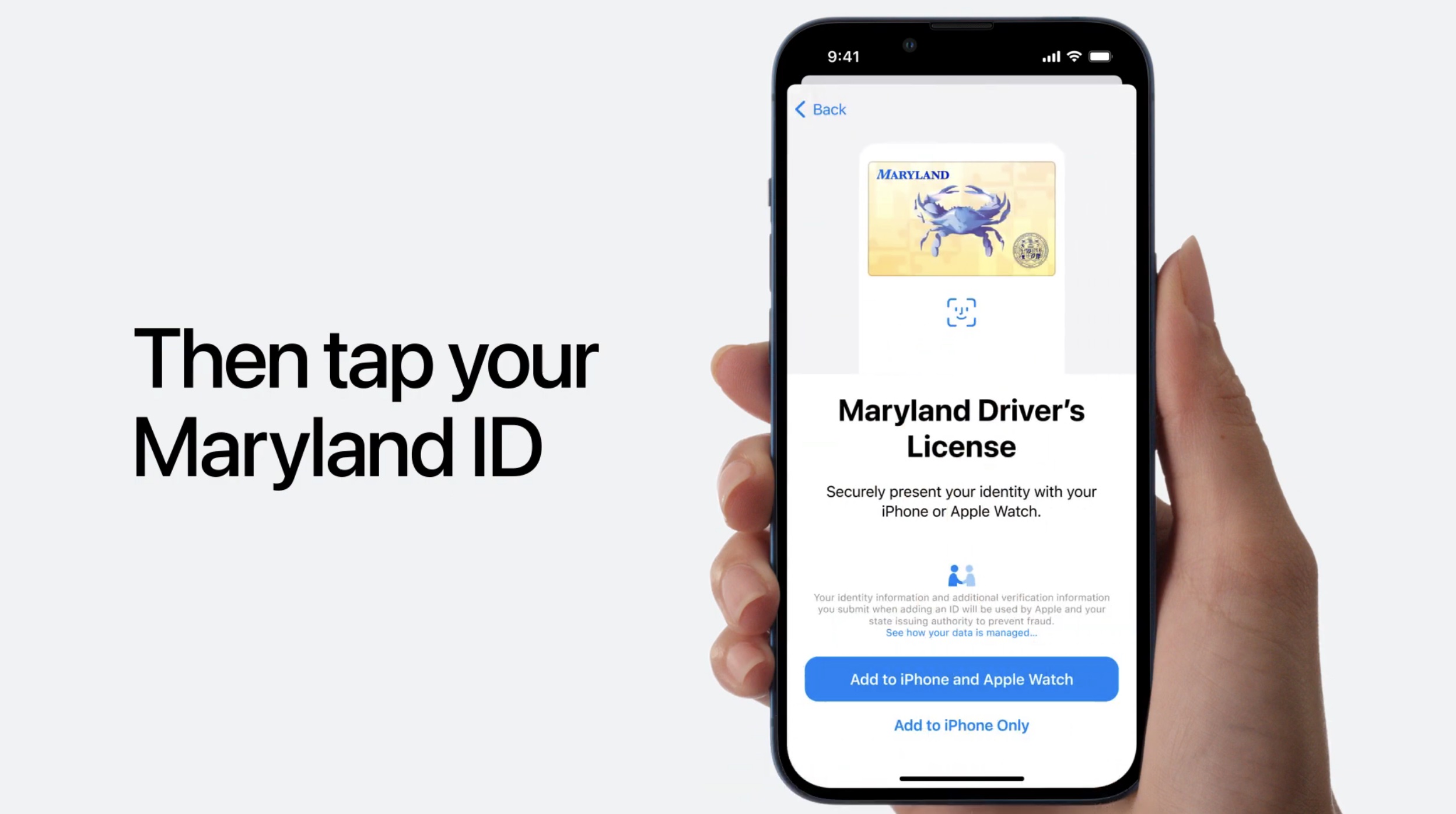 Maryland residents can now add their driver's license or state ID to the Wallet app on the iPhone and Apple Watch, providing a convenient and contactless way to display proof of identity or age. The feature first launched in Arizona back in March.


What does "my money don't jiggle jiggle" even mean?
Crypto's meltdown last week, sparked in part by the implosion of a major stablecoin, has regulators refocusing on the need to craft federal rules for the industry.
Two years of COVID-19 has changed how many organizations and their IT departments function. The shift in priorities, particularly when it comes to issues like supporting remote and hybrid work models, has cut across industries. But one sector — healthcare — has had a much different experience and different needs.

As someone who used to manage IT for a healthcare provider and has worked on a number of healthcare IT projects since then, I was curious to see what changes IT departments for hospitals and other medical facilities have had to invest in, and whether these changes will persist in a post-pandemic world.

All in this together The biggest change I heard from both hospital IT staff and the doctors, nurses, and administrators they support is that the two groups are collaborating more than before COVID. This wasn't something I expected at all. While many IT departments have bumpy relationships with their end users, the strain on the relationship in healthcare organizations is particularly acute and volatile.

To read this article in full, please click here