We've got tips to help you cut through the clutter to find the real deals.

RELATED ARTICLES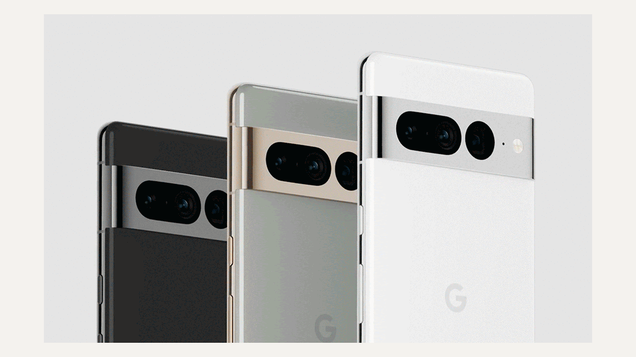 Finally, after nearly a year of non-stop rumor-mongering, we're close to seeing what's next on Google's hardware docket. We're expecting three new pieces of kit from the company's Android hardware team: the Pixel 7, Pixel 7 Pro, and the Pixel Watch.

Read more...



RELATED ARTICLES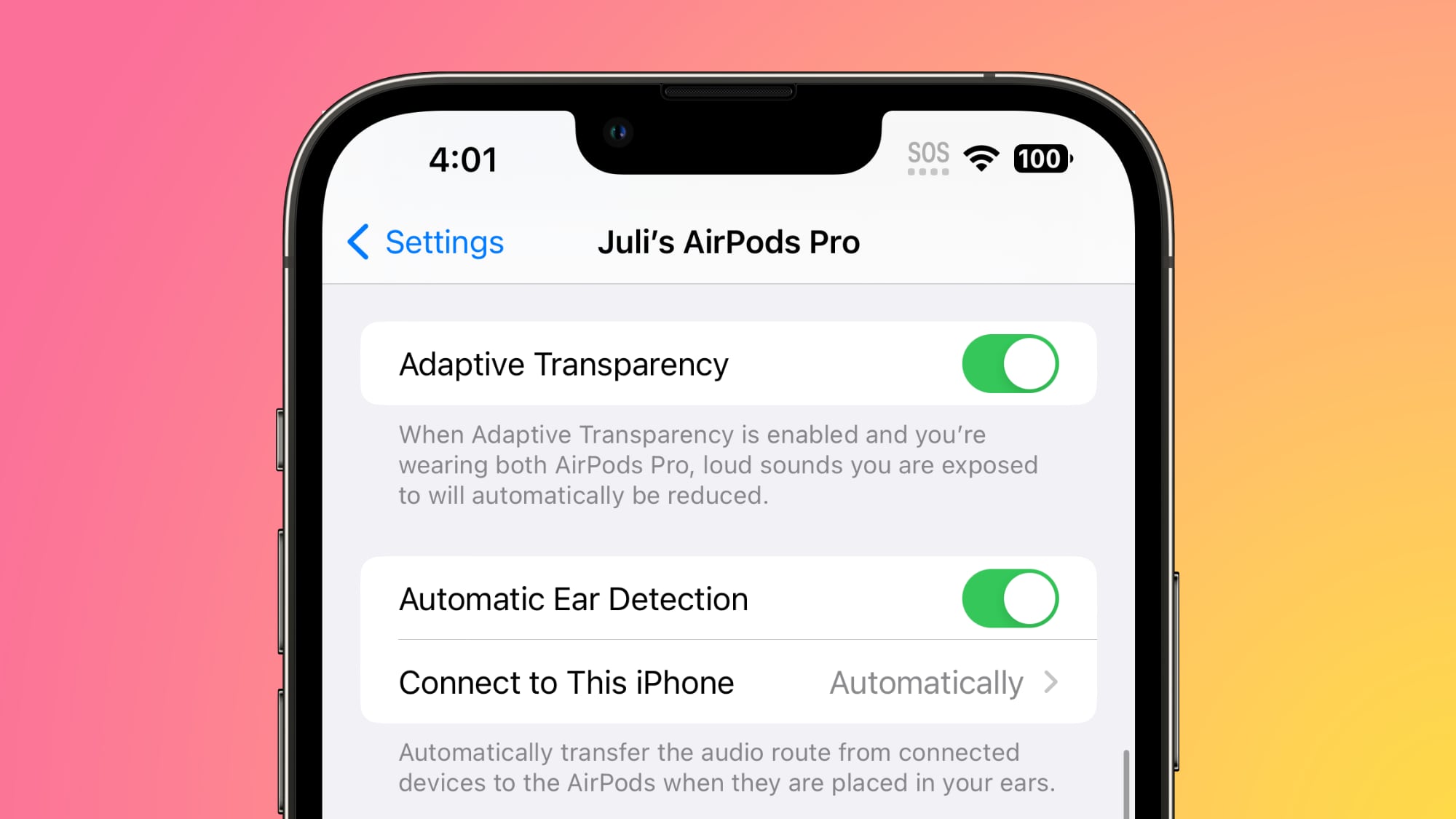 The AirPods Pro 2 Adaptive Transparency feature is not coming to the original ?AirPods Pro? or the AirPods Max, according to Bloomberg's Mark Gurman. The Adaptive Transparency setting that appeared in the third iOS 16.1 beta is apparently a bug.
— Mark Gurman (@markgurman) October 3, 2022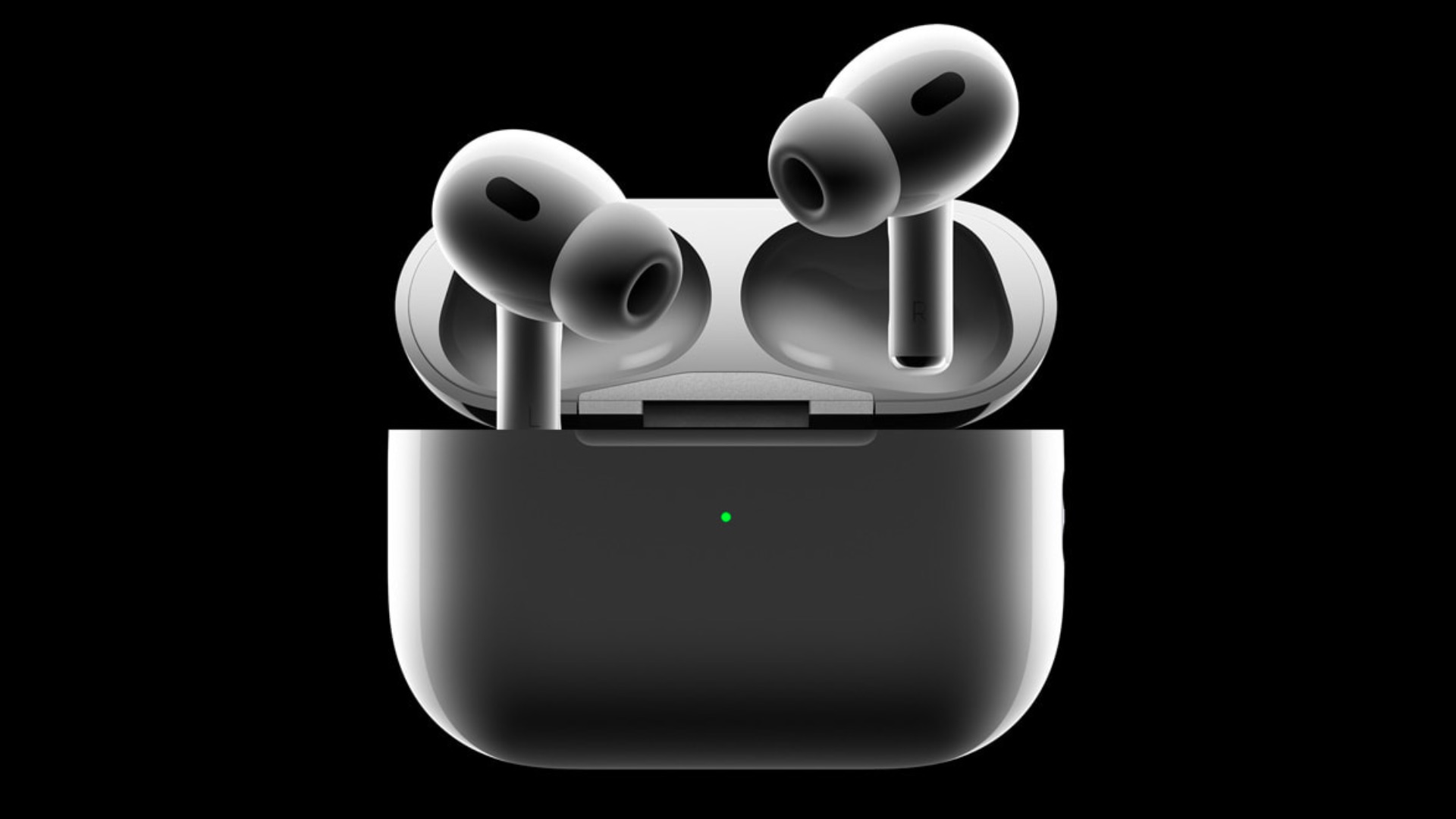 The longer battery life of second-generation AirPods Pro is partly achieved by use of physically bigger batteries, regulatory filings show.


Apple heard the complaints about the iPhone's battery icon in iOS 16 and plans to release a design fix soon.
A case involving Google and an ISIS attack in Paris in 2015 will give the high court a chance to review Section 230, the controversial law that shields websites from liability for users' posts.

RELATED ARTICLES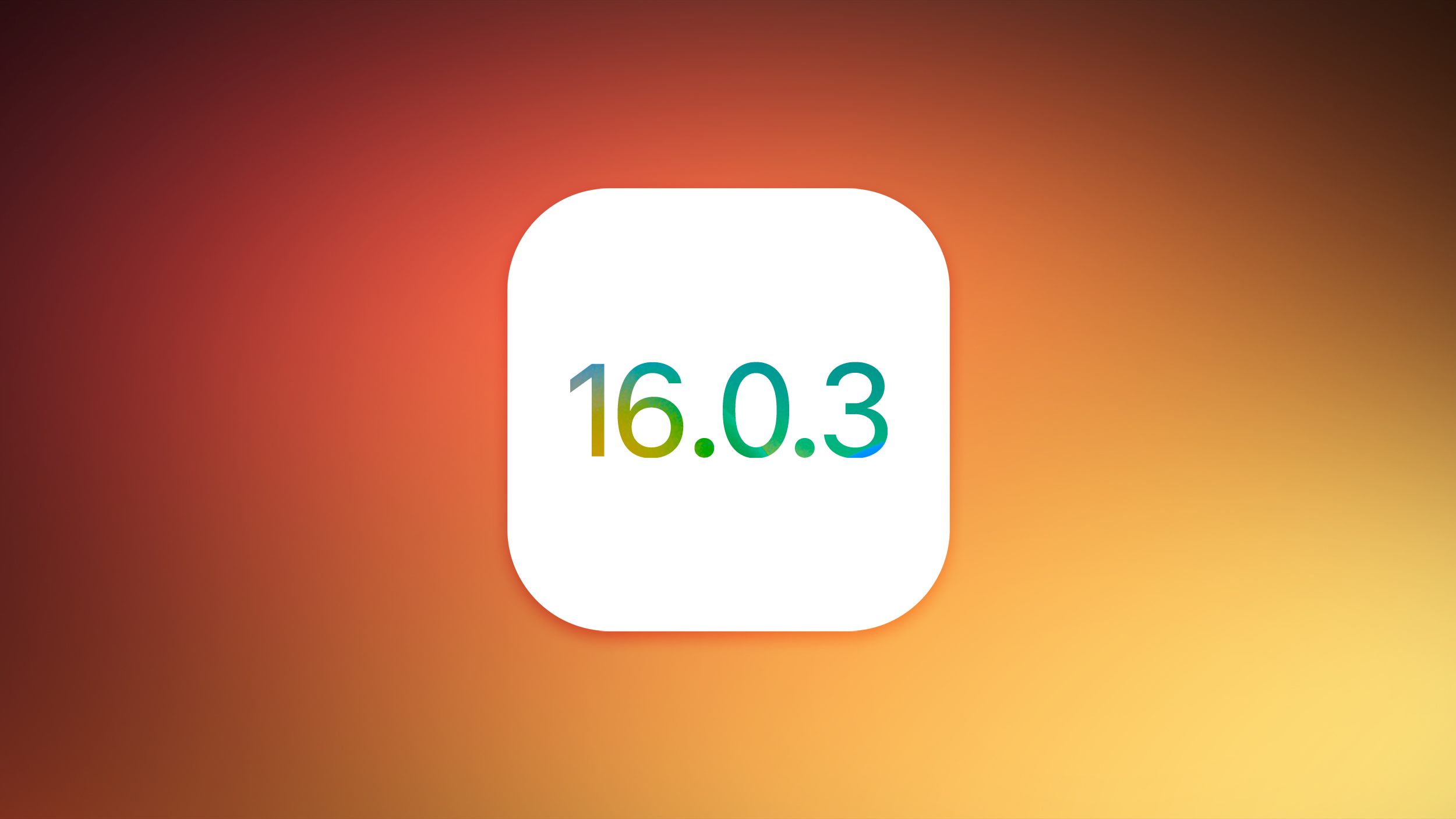 iOS 16.0.2 was released last month with several bug fixes for iPhone 14 issues, excessive copy and paste permission prompts, and more. Now, evidence suggests that Apple is planning to release iOS 16.0.3 with additional bug fixes.



RELATED ARTICLES
Rooftop solar panels can be a great investment, but they have to work for your home. Here's how to know that they do.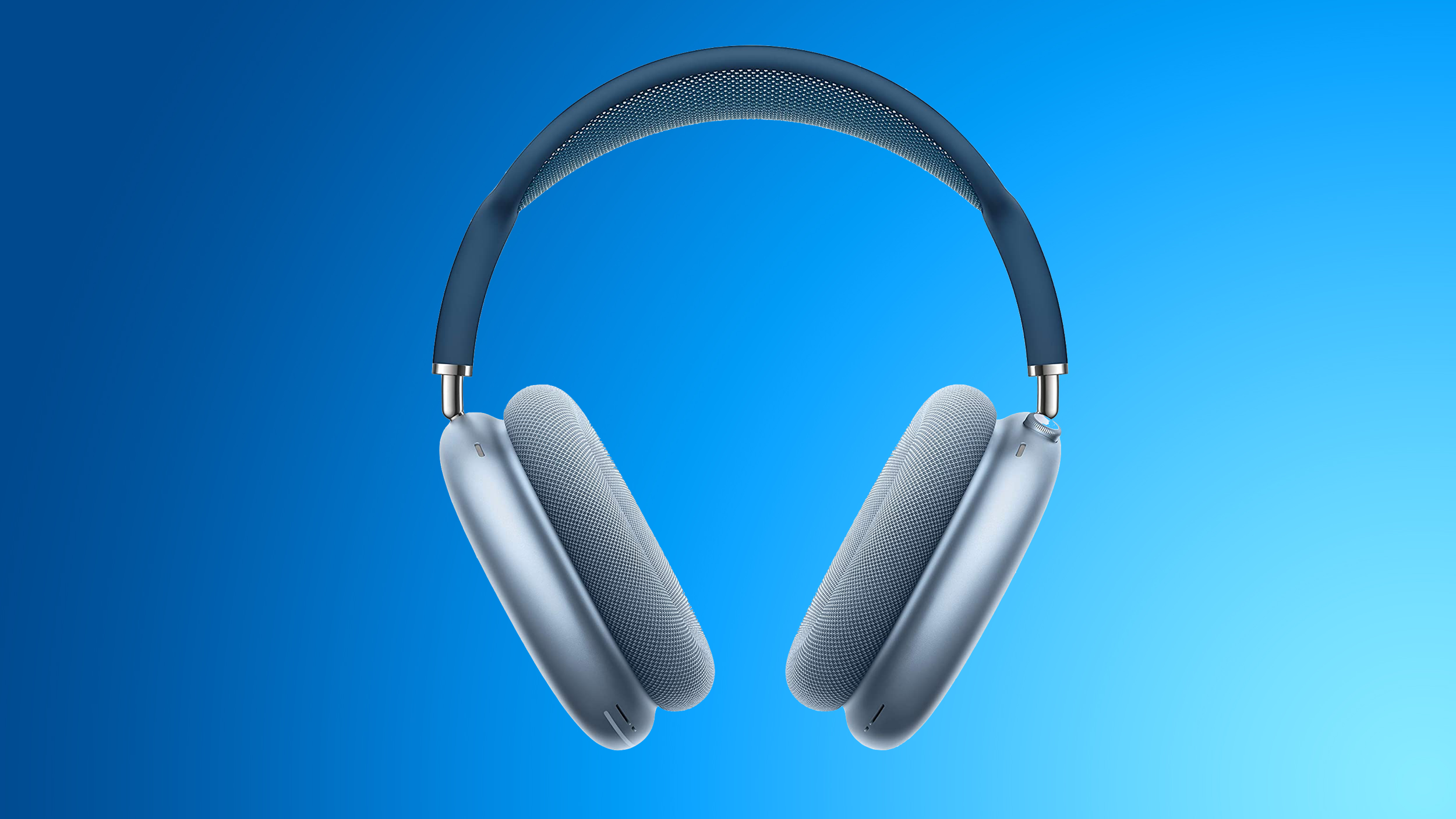 Last week, Apple's third iOS 16.1 beta expanded the Adaptive Transparency feature introduced with the second-generation AirPods Pro to the original AirPods Pro, and several users have now confirmed it works on AirPods Max, too.


NASA's Ingenuity helicopter just completed its 33rd flight on Mars, and this one featured an unexpected twist: unidentified debris stuck to one of its lander legs.


Read more...



The USB Implementors Forum unveiled new logos on Friday for laptop ports, chargers, and cables that actually try to communicate what each one does. It's a far cry from the nightmare naming scheme that the USB-IF implemented in 2009. It's worth noting that the names of each specification apparently haven't changed, but the logos have, and that's all that matters.

USB-IF executives said the new logos were established alongside the new 240W USB-C power specification, which can now charge USB-C powered laptops at the levels required by even some gaming laptops. Now, the various USB specifications are defined by their speed. Charging specifications are defined by their wattage, with logos that actually indicate this.

"With the new higher power capabilities enabled by the USB PD 3.1 Specification, which unlocks up to 240W over a USB Type-C cable and connector, USB-IF saw an opportunity to further strengthen and simplify its Certified Logo Program for the end user," said Jeff Ravencraft, USB-IF President and chief operating officer, in a statement. "With our updated logos, consumers can easily identify the USB4 performance and USB Power Delivery capabilities of Certified USB-C cables, which support an ever-expanding ecosystem of consumer electronics from laptops and smartphones to displays and chargers."

Check out the new logos, which will be used on packaging, ports, and device power ports:


Scan Splatoon series Amiibo to unlock some exclusive gear for your Inkling or Octoling.
These credit cards reward you for watching Netflix, HBO Max, Disney and more.
Check out Cha Cha Real Smooth, a comedy-drama starring Dakota Johnson, and see what else you should stream on Apple TV Plus.

RELATED ARTICLES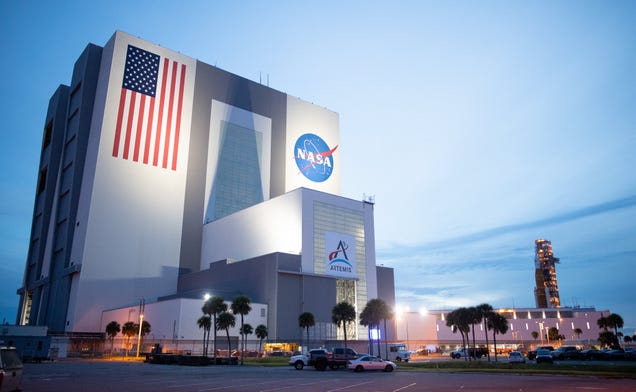 At first it was technical hurdles, but now a natural disaster has forced a delay to NASA's Artemis 1 mission. With the rocket tucked inside the space agency's gigantic assembly building and with normal ground operations set to resume this week, Space Launch System won't take flight until November 12 at the earliest.

Read more...


Find out who qualifies for Social Security Disability Insurance and Supplemental Security Income and how to access benefits.
Free versions of premium virtual private networks can protect your privacy on a budget -- and help you avoid pitfalls of shady free VPNs.
Full disclosure: this trailer made me scream. There's so much about the newest Black Panther: Wakanda Forever trailer that really makes it seem like this franchise refuses to rest on its laurels and is all about upping the politics, drama, and intensity, all the while fighting to keep the film grounded with its vivid…

Read more...



RELATED ARTICLES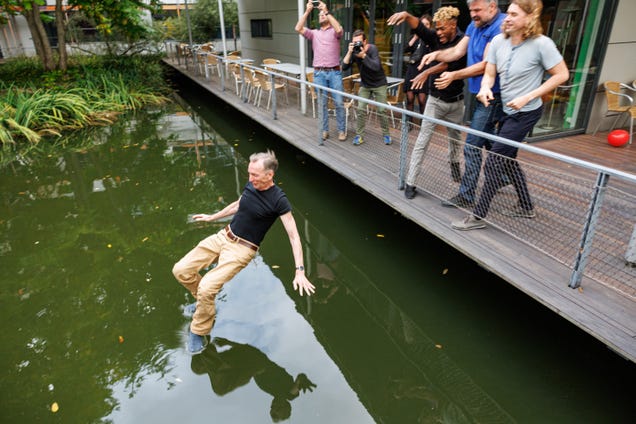 The Nobel Assembly today awarded Swedish geneticist Svante Pääbo the Nobel Prize in Physiology or Medicine for his research into human origins.

Read more...


The 30th Marvel Cinematic Universe movie hits theaters Nov. 11.

Updated 09/30/2022 To remove Google Stadia as one of our best picks, because in a not-so-surprising move Google has decided to discontinue the service, as we explain in our news article. You can also learn how Google plans to make good with its Stadia customers.

1. GeForce Now - Best cloud gaming service overall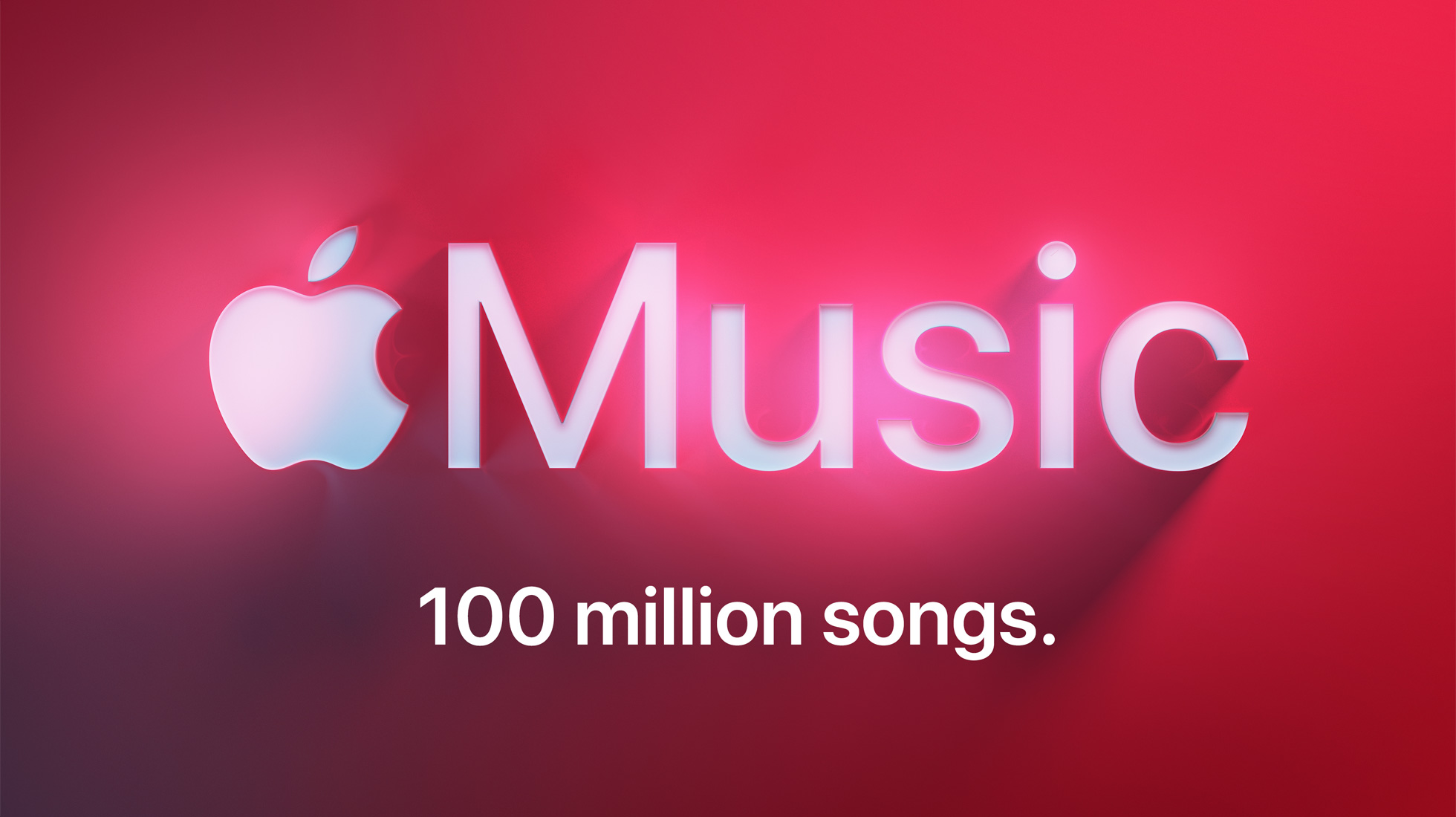 Apple today celebrated reaching the milestone of 100 million songs on Apple Music and commented upon two areas where it is working to improve the service.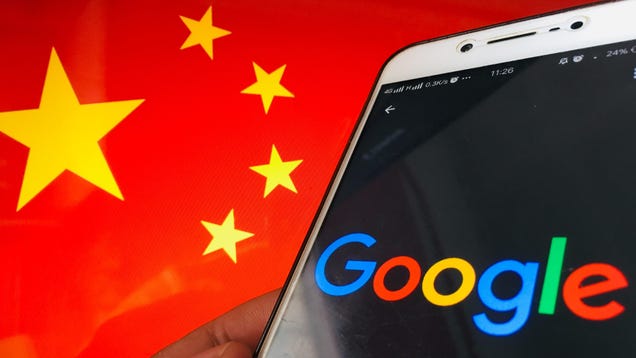 Folks on the Chinese mainland looking to find occasionally garbled translations of foreign languages will be out of luck, as Google announced over the weekend it was pulling back on one of the few digital services it offered in the country.

Read more...


The SEC hopes the case will serve as a warning to other celebrities who encourage people to invest in cryptocurrencies without disclosing their compensation.
Not all information about mental health on TikTok, Instagram and YouTube is helpful and true. Here are six questions to ask as you scroll.
This year's Nobel Prize in physiology or medicine has been awarded to Swedish scientist Svante Pääbo for his discoveries on human evolution.
Complete Internet Repair Portable does exactly what it says. It attempts to repair everything internet related, including networking problems. [License: Open Source | Requires: 11|10|8|7 | Size: 4 MB ]
NEW RESOURCES Food Allergy Research & Education (FARE) has released its annual teal pumpkin map at https://www.foodallergy.org/our-initiatives/awareness-campaigns/teal-pumpkin-project/map. From that page: "The Teal Pumpkin Project is a simple way to make trick-or-treating safer […]

RELATED ARTICLES
Wi-Fi router companies say they don't track the websites you visit, but all of them collect and share some user data.
Looking to watch the Denver Broncos play the Las Vegas Raiders? Here's everything you need to watch Sunday's 4:25 p.m. ET game on CBS.

RELATED ARTICLES
A crew of four is set to blast off from Florida.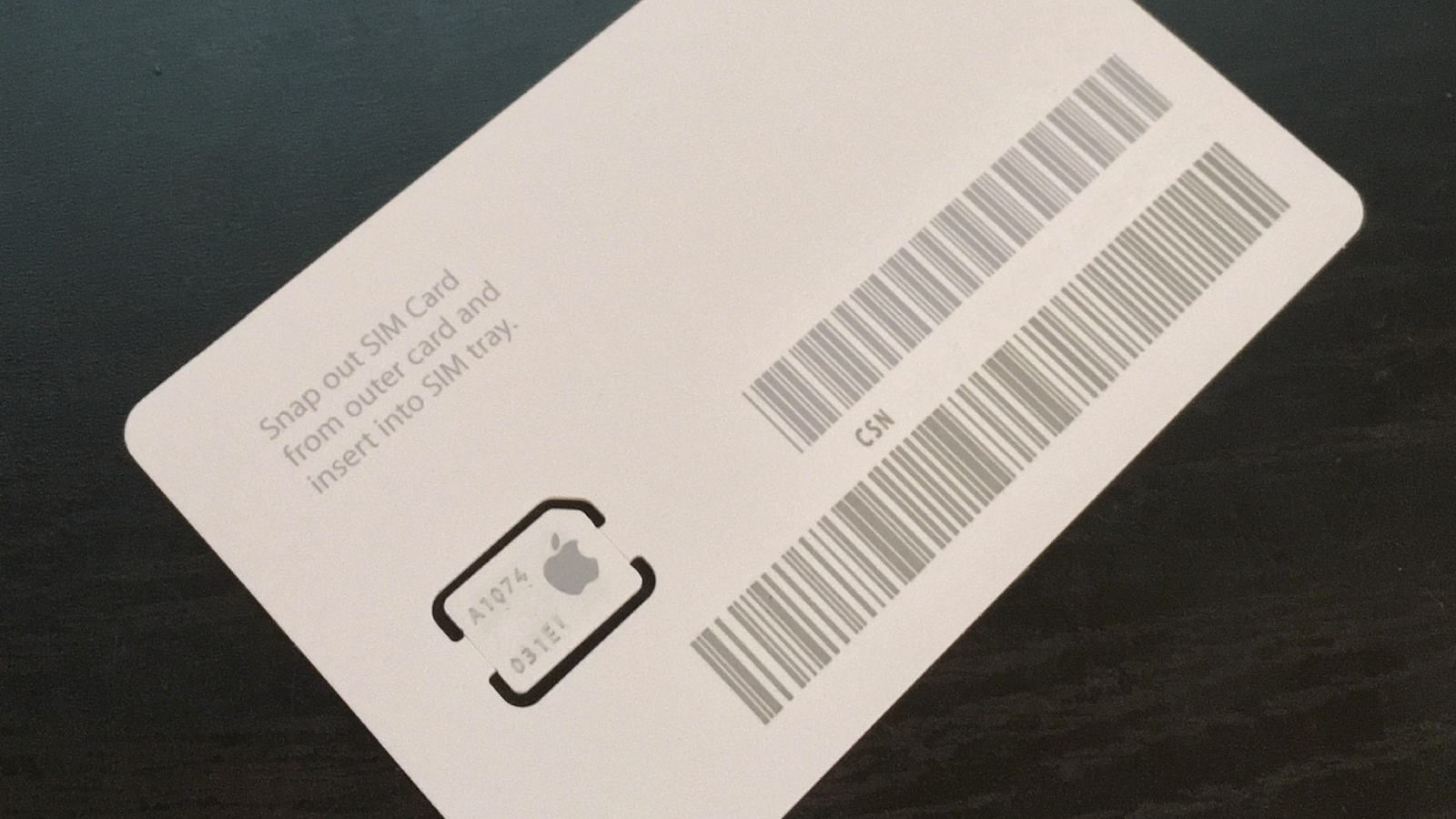 As of October 1, Apple SIM is no longer available for activating new cellular data plans on supported iPad models, according to an Apple support document.


Ingenuity has now joined the Perseverance rover in dealing with oddball debris on the red planet.
For the Ragnarok sequel, Santa Monica Studio incorporated regular feedback from disabled gamers, hosted public conversations on social media, and more.
After Ian caused the latest delay for the moon mission, NASA puts a November takeoff on the calendar.
Social media companies aren't waiting on the Supreme Court to start thinking about how they can respond to a Texas law prohibiting them from removing political speech.
With human therapists in short supply, AI chatbots are trying to plug the gap—but it's not clear how well they work.
Getting a preapproval letter is one of the first steps you should take in the homebuying process.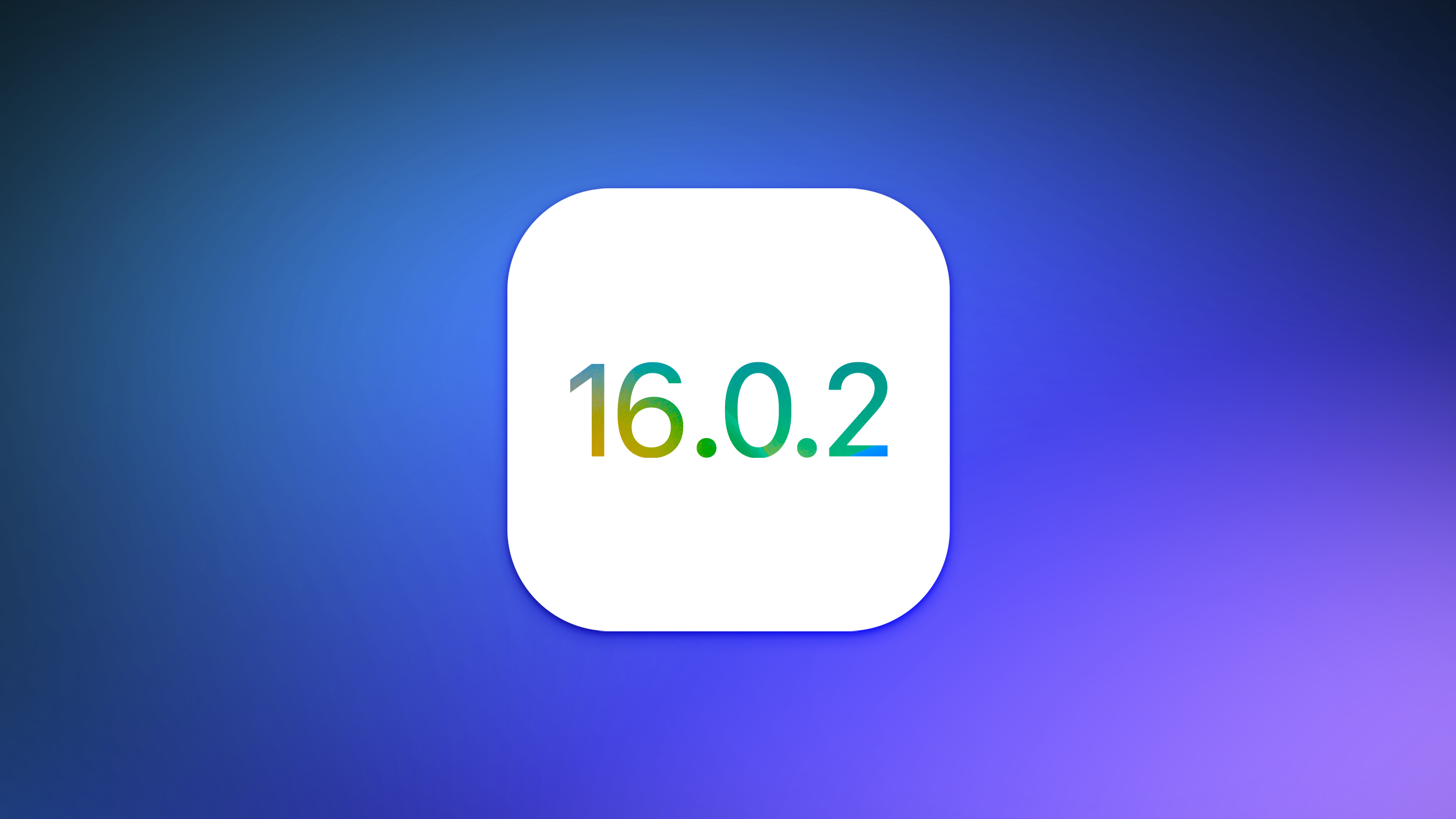 Following the launch of iOS 16.0.2 last Thursday, Apple has stopped signing iOS 16 and iOS 16.0.1, the two previously available versions that came out in mid-September. Since the two versions are no longer being signed, it is not possible to downgrade to those versions of iOS after installing iOS 16.0.2.


On this week's episode of The MacRumors Show, MacRumors editor Hartley Charlton and videographer Dan Barbera talk in depth about their experiences using the new Apple Watch Ultra and the AirPods Pro 2, both of which launched last week.


Based on the 2018 book Fire & Blood by George R.R. Martin, House of the Dragon is a new series set centuries before the events of Game of Thrones.Read more...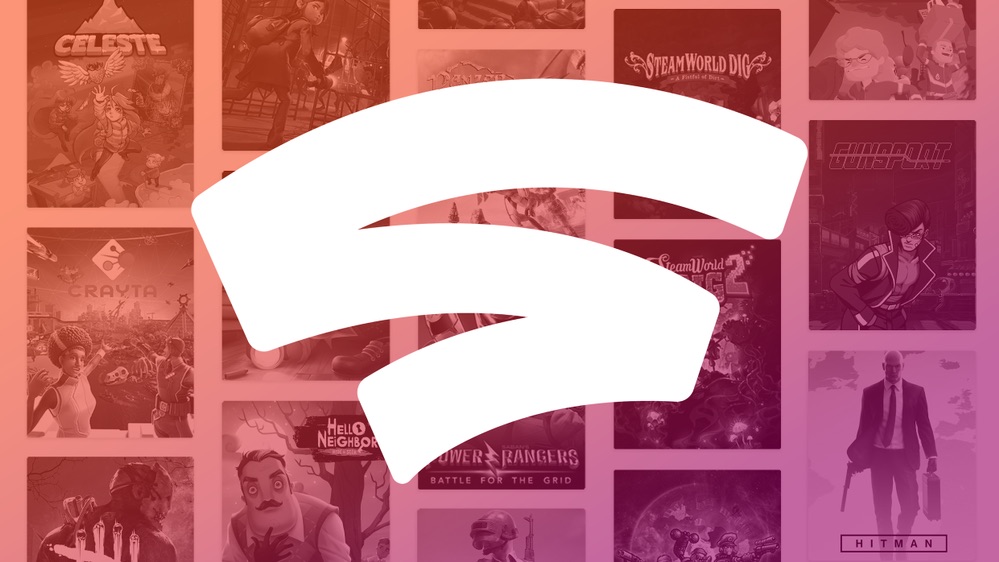 Google today announced that it is shutting down its Stadia cloud gaming service, with access set to end in mid-January 2023. Google will be providing refunds for all hardware purchases, all game purchases, and all purchases of in-app add-on content made through the Stadia store.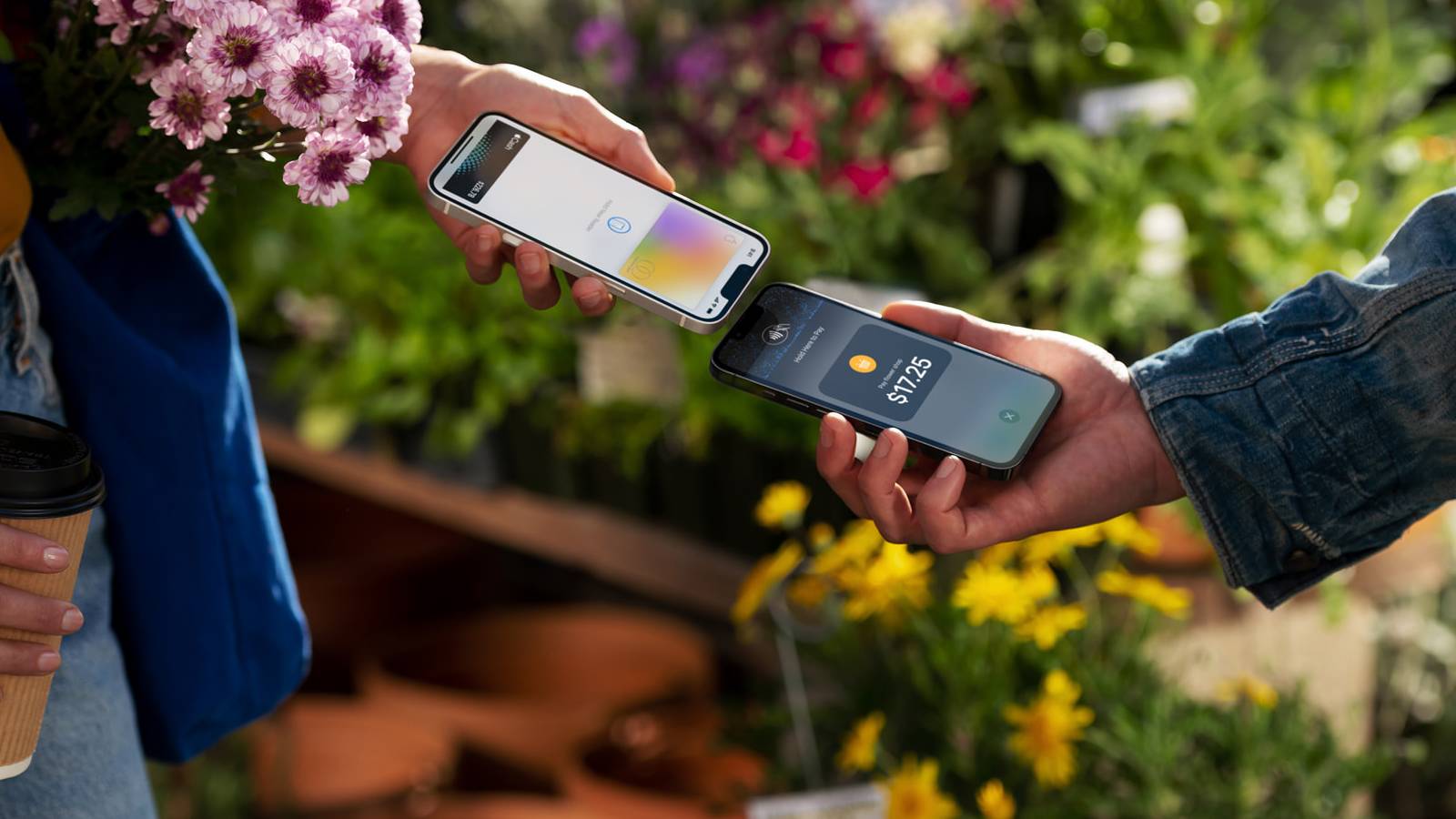 Square today publicly launched support for Tap to Pay on iPhone to sellers across the U.S., enabling small merchants and independent retailers to use their ?iPhone? as a payment terminal.


Razer, Qualcomm and Verizon are working together on a 5G gaming handheld. The carrier teased the Razer Edge 5G at Mobile World Congress Las Vegas. Details on the device are sparse, but what we do know is that it will feature Qualcomm's Snapdragon G3x Gen 1. Announced in December, the chipset features an Adreno GPU capable of running Android games at 144 frames per second, with support for 10-bit HDR built-in. Additionally, it offers both 5G and WiFi 6E connectivity courtesy of the company's FastConnect 6900 system.


— George Koroneos ???? (@GLKCreative) September 28, 2022At the end of last year, Qualcomm and Razer released a Developer Kit that was designed as a showcase of the G3x's capabilities. The device featured a 120Hz, 6.65-inch OLED display, four-way speakers and built-in controls. If we had to take a guess, the Razer Edge 5G will hew closely to that prototype. In the teaser it shared today, Razer showed off enough of the Edge 5G to reveal it will feature a design that's a

To take advantage of Prime Day sales you must be a member of Amazon Prime, a $139-a-year subscription that offers free two-day shipping on orders, as well as a litany of frills and various promotional offers. Not already a Prime member? No problem, we've got you covered with a guide on how to get Amazon Prime for free. Also, be sure to check out our guide on how to snag Prime Early Access Sale 2022 Lightning Deals so you can potentially save even more money on your favorite products.

For more information about how the Prime Early Access Sale 2022 works, take a look at our FAQ at the bottom of this article.


NEW RESOURCES Digital Library of Georgia: 19th and early 20th century collections from the Presbyterian Church are now available online without paywalls or passwords.. "Selected by Georgia stakeholders and funded by the […]

Microsoft's use of "Windows 11 2022 Update" tips off one key change. Instead of feature releases in both the spring and fall, Microsoft plans just one major Windows 11 feature release per year going forward. Any feature that misses this window will be added in what Microsoft calls "controlled feature rollouts," with minor updates pretty much whenever Microsoft feels like it.

The first feature rollout is due in October via an "optional non-security preview," and is expected to add a tabbed File Explorer that has gone missing in the Windows 11 2022 Update. Otherwise, the new feature will be more broadly rolled out in November, Microsoft says.

Microsoft, however, has made previews available of 22H2 for months now, including the Release Preview we've used that as the basis of our review of the Windows 11 2022 Update (22H2). The Windows 11 2022 Update (22H2) is a middling release that adds new features — just not ones that users really hoped to see. While our review adds more detail, the key changes the update adds include new folders in the Start menu, a reworking of the File Explorer UI, a Snap Bar, and key improvements in accessibility features, including AI-generated Live Captions for video stored on your PC. But a performance
As this year's iPhone and Apple Watch launch approaches, it is always good sport to read through the pre-event hype. But one topic that doesn't appear much discussed is how Apple may be setting the scene for platform proliferation for its smartwatch.

Big change in tiny packages The company is reaching into its "tried and tested" playbook to achieve this. In this case, it looks as if the company plans to give us more for less as recent speculation suggests a new and lower cost Apple Watch SE. If this is true, any Apple move to bring its smartwatch within the grasp of more people than before is going to be 99% business and 1% altruism. So what's the business motivation?

To read this article in full, please click here


As ransomware attacks gained steam in the mid-2010s, Microsoft sought to give Windows users and admins tools to protect their PCs from such attacks. With its October 2017 feature update, the company added a feature called Controlled Folder Access to Windows 10.

On paper, Controlled Folder Access sounds like a great protection for consumers, home users, and small businesses with limited resources. As defined by Microsoft, "Controlled folder access helps protect your valuable data from malicious apps and threats, such as ransomware. Controlled folder access protects your data by checking apps against a list of known, trusted apps. Supported on Windows Server 2019, Windows Server 2022, Windows 10, and Windows 11 clients, controlled folder access can be turned on using the Windows Security App, Microsoft Endpoint Configuration Manager, or Intune (for managed devices)."

To read this article in full, please click here


There is a continuous flow of articles and opinion pieces discussing how the tech industry could and should clearly work harder at addressing the requirements of special needs individuals and groups. But while the industry's overall record on accessibility could be better, some individual vendors, such as Lenovo, have made accessibility a central issue organizationally […]

The post Lenovo's 'Diversity by Design' and Global Accessibility Awareness Day appeared first on eWEEK.