Yet more signals suggest Apple may be preparing to open hitherto closed elements of its ecosystem: both Google and Mozilla are working on iOS web browsers that don't use WebKit, Apple's rendering engine.

Mozilla and Google seem to be prepping Mozilla's GitHub repository now contains code for Firefox on iOS that uses the company's own Gecko rendering engine rather than WebKit. And Google's Chromium team is building an iOS browser that uses its own Blink code for rendering. This is significant, since Apple insists all iOS browsers use its own rendering engine.

To read this article in full, please click here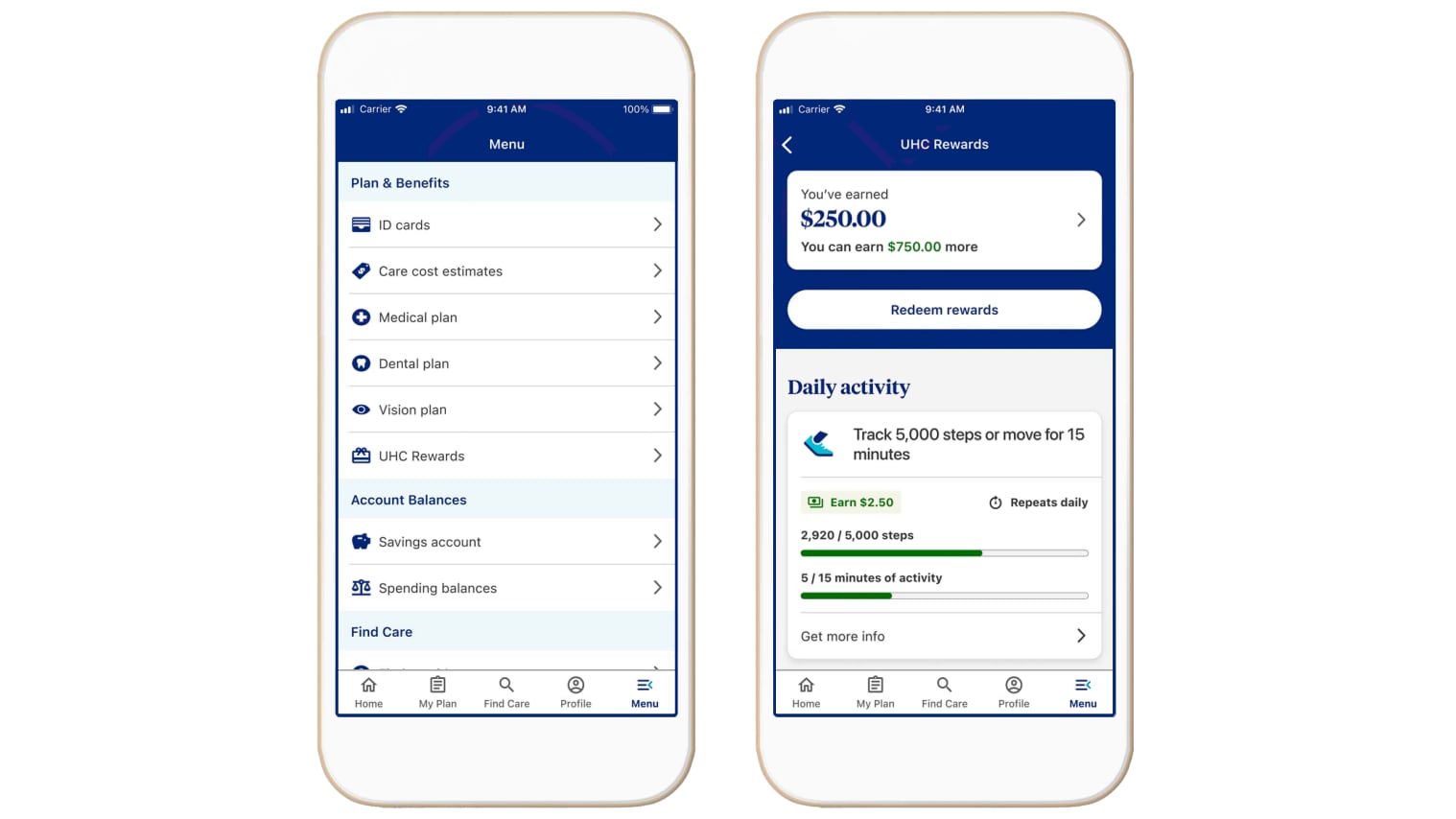 Insurance provider UnitedHealthcare today announced the launch of UnitedHealthcare Rewards, a program that allows members to use their Apple Watches or iPhones to earn up to $1,000 per year by completing different health goals and activities.


At I/O 2022, Google revealed an Immersive View feature for Maps that uses computer vision and AI to combine Street View and aerial photography into a 3D format. The idea is to create a detailed perspective of buildings and other aspects of the environment. 

The feature is rolling out in five cities today. You'll be able to check it out in London, Los Angeles, New York, San Francisco and Tokyo. Google started offering a preview of the feature in those cities in September. Immersive View is coming to other cities over the next several months, including Amsterdam, Dublin, Florence and Venice.

Google is pitching Immersive View as a way to help folks plan a trip. The feature adds contextual information, including traffic, the weather and how busy a location typically is at different times of the day. You'll be able to soar over buildings and see things like the location of an entrance to an attraction, so you don't end up walking around an entire block to find a museum's front door (nope, I definitely haven't done that).


With immersive view on Google Maps, you can see what a neighborhood is like before you even set foot there??

? Coming to more cities in the next few months ?#googlelivefromparispic.twitter.com/VPvqHP25ai

— Google Europe (@googleeurope) February 8, 2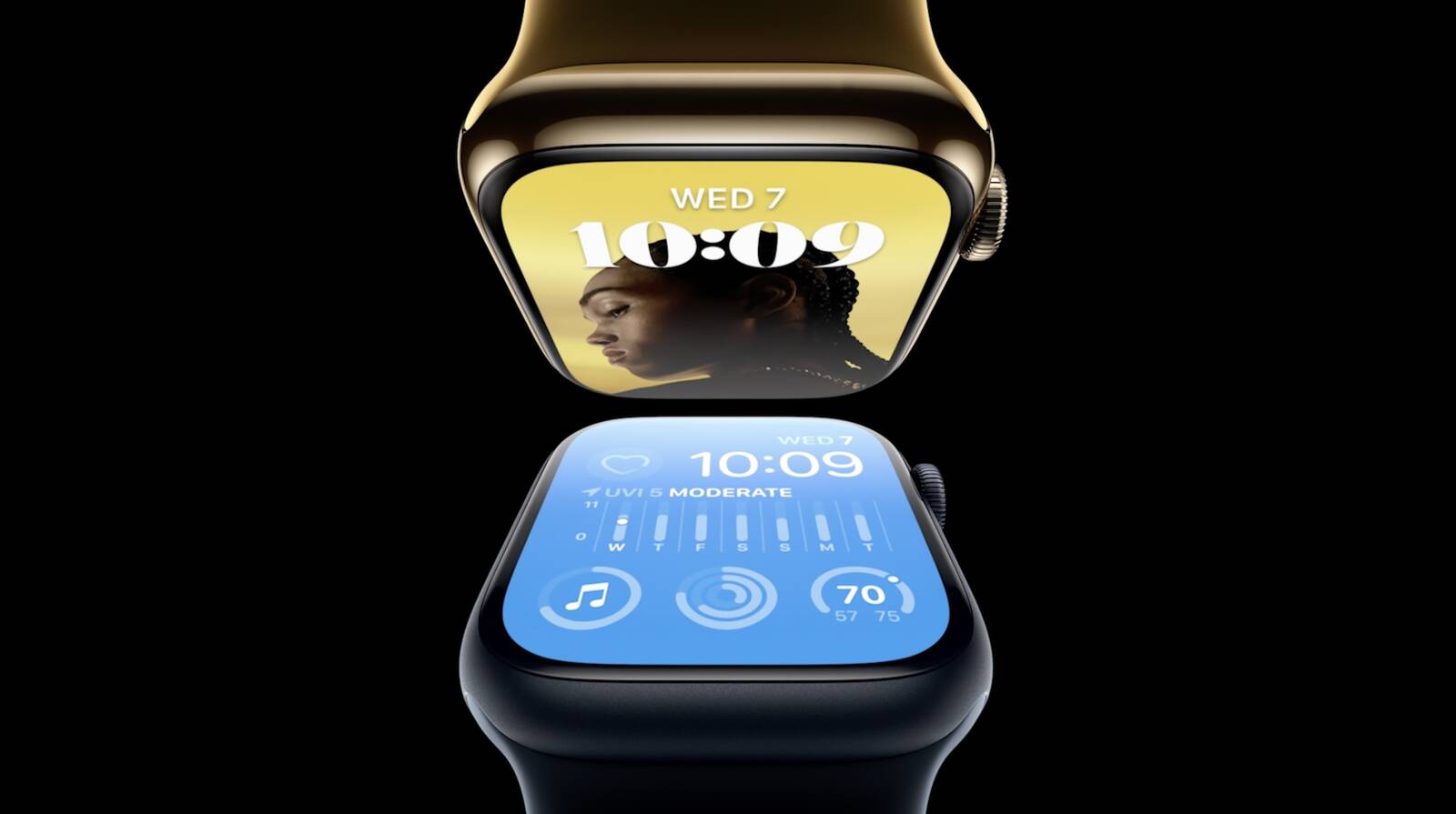 Apple plans to release so-called "Apple Watch Series X" and third-generation Apple Watch SE models with larger displays in 2024, according to research shared last week by David Hsieh, an analyst at technology research firm Omdia.


Microsoft may have ushered in a paradigm shift with the release of new versions of its search engine, Bing, and web browser, Edge -- both now powered by artificial intelligence. The post Microsoft Ups Ante for Online Search With New AI-Powered Bing Engine, Edge Browser appeared first on TechNewsWorld.
If it seems like everyone is rushing to develop an alternative to ChatGPT, you're not wrong. Chinese online commerce heavyweight Alibaba has confirmed to CNBC that it's working on its equivalent to OpenAI's hit AI chatbot. The company isn't detailing features or offering a release schedule, but says it has been developing generative AI since 2017 and is in the middle of internal testing.

The reveal comes as multiple tech giants have introduced rivals to or spinoffs of ChatGPT this week. Google unveiled Bard, while China's Baidu said it was testing "Ernie Bot." Microsoft, meanwhile, launched a redesigned Bing that uses a "much more powerful" language model built with OpenAI's help. The text-generating AI is considered particularly useful for search, where it can provide detailed responses to very specific questions.

Alibaba hasn't said how it would put the AI to work. However, the company is a powerhouse in online shopping and has its fingers in numerous other fields ranging from cloud computing through to finance. A counterpart to ChatGPT could be useful in many of these categories, and might help Alibaba challenge Baidu and other Chinese firm
Plus, where you can stream more nominees including Everything Everywhere All at Once and Top Gun: Maverick.

RELATED ARTICLES


Well, sort of.

Microsoft

ChatGPT still requires a huge amount of processing power to run compared to standard search engines, so it's unlocking in a timed manner. You'll need to go to Bing.com/new in order to check it out. Sign in with your Microsoft account (Hotmail, Office 365, whatever) and click "Join the waitlist" in order to put your name down as one of the first potential users.

In the meantime you can see how the interface works with a series of pre-baked queries, such as "help plan my special anniversary trip" or "help me create a trivia quiz." It isn't as wide-open as the full GPT-infused version of Bing that a very small amount of users now has access to, but it'll help you get prepared for

NEW RESOURCES Business Insider: The college student who tracks Elon Musk's private jet is launching his own flight-tracking website. "Jack Sweeney, the 20-year-old college student known for tracking Elon Musk's private jet […]
Researchers used ChatGPT to produce clean, convincing text that repeated conspiracy theories and misleading narratives.

RELATED ARTICLES

RTX Video Super Resolution will upscale ho-hum 1080p Internet video to crisp 4K, powered by the AI tensor cores in GeForce RTX 40-series and 30-series graphics cards. Yes, please. Earlier this week, Videocardz noticed that the new Chrome 110 build includes a flag that enables new technology by default.

I had hoped Nvidia would flip its ow

The Galaxy S23 and the iPhone 14 are both great phones at $800. We spell out each phone's specs so you can see what sets them apart.
The original AirPods Pro and AirPods Pro 2 are popular among iPhone users for their convenience and compelling mix of features. However, your options are limited if something happens to the charging case, and your earbuds aren't under warranty. Apple will replace the case for a fee. If you own a first-generation pair of AirPods Pro, you're probably better off buying the new model to get a fresh set of batteries. In any event, there's no easy way to repair a set of AirPods Pro and limit your electronic waste. Replacement parts are either hard to find, expensive or non-existent, and Apple didn't design any of its earbuds with repairability in mind.

Robotics engineer Ken Pillonel, who became internet famous in 2021 for creating a working USB-C iPhone, is trying to fix that. Wi
Presidents Day is not until Feb. 20, but many of the best deals are already live.
Turkey may be blocking access to Twitter, two days after a pair of catastrophic earthquakes struck the area. Thousands of people are still trapped in buildings in Turkey and Syria, where the death toll is approaching 12,000.

According to Bloomberg, people in Turkey started having trouble accessing Twitter on Wednesday afternoon. Some have resorted to VPNs to use the service. Kemal Kilicdaroglu, the leader of Turkey's main opposition party, has accused the government of blocking Twitter.

It's not clear why the Turkish government might want to prevent access to Twitter amid such devastation. The social media service is still a valuable disaster response tool and users have also been sharing images of the destruction caused by the earthquakes. Twitter does not have a communications team that can be reached for comment.

This would not be the first time that Turkey has stopped residents from accessing social media services. It has also done so during cross-border military operations and terror attacks. In 2014, Turkey temporarily banned Twitter. Users were sharing voice recordings and documents that purportedly showed corruption within then-prime minister Recep Tayyip Erdogan's sphere of influence. Erdogan became Turkey's president later that year and he remains in power. His government has
Of all the once-unthinkable changes Elon Musk had made since taking over Twitter, pulling the rug out from under developers might seem relatively minor. After banning third-party clients without warning, Twitter announced that it would no longer allow any developer to use its APIs for free.

So far, Twitter has communicated very little about the changes, other than confirming a February 9th cut-off date. Musk has suggested Twitter could charge $100 a month "with ID verification," but hasn't elaborated. What we do know, is that once free access is shut off, thousands of apps, research projects, bots and other services will stop functioning (or, at the very least, be interrupted). If you're a Twitter user, chances are this will affect you in some way, and you shouldn't wait until it's too late to prepare.

Change logins for apps where you've signed in with TwitterIf you've ever used your Twitter credentials to sign into another service, the coming API shutoff could prevent you from being able to access your account. That means you'll want to double check which services you've used Twitter as a login for, and change your account info while you're still able to.

You can check which services have access to your Twitter account via Settings - Security and Account Access - Apps and sessions - Connected Apps (or, clicking here). Depending on the service, you may have to create an entirely new account with different credentials.
Your internet bill may be too high due to extra fees you don't really need to pay. Here's how to avoid them.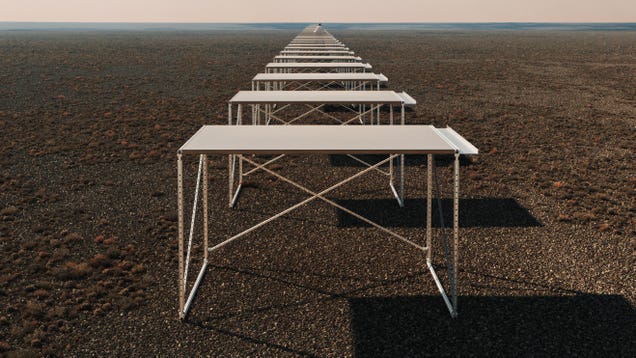 If you've decided your tastes are too refined to work on a sheet of plywood precariously balanced on a couple stacks of cinderblocks, Teenage Engineering is back with another peculiar product with a barebones design: the minimalist Field Desk you build yourself using a modular aluminum rail system.

Read more...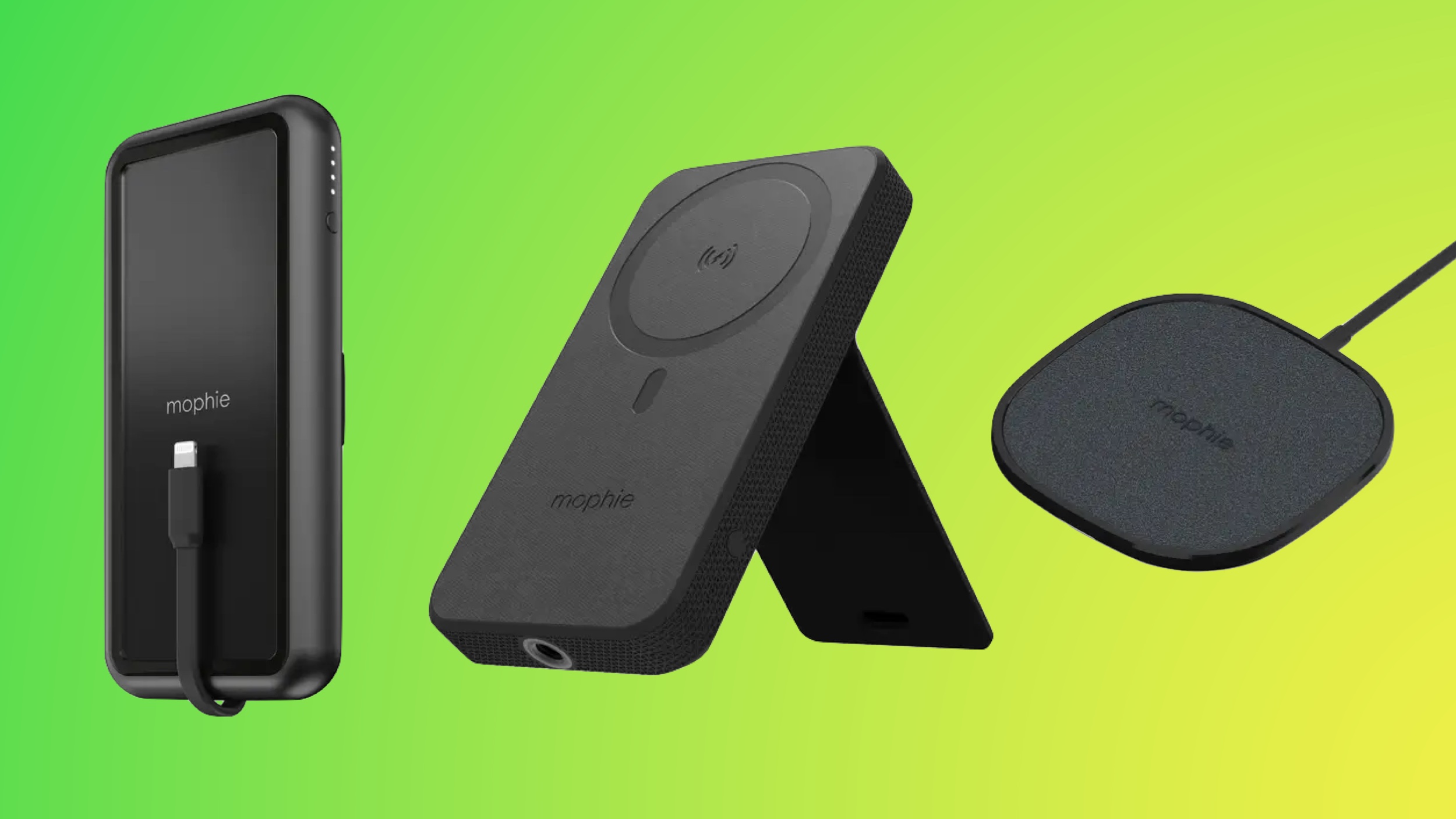 Today we're tracking a pair of sitewide sales that you can find on ZAGG and Nomad, offering up to 65 percent off popular accessories like wireless chargers, iPhone cases, MagSafe-compatible car vent mounts, and much more.


Opera Web Browser is a free web browser that originally started as a research project back in 1995 and today continues to be a fast, safe and secure web browser. [License: Freeware | Requires: 11|10|8|7|Linux|macOS | Size: 3-97 MB ]

RELATED ARTICLES
You can save $50 on the latest 14- and 16-inch MacBook Pros and $100 on the M2 MacBook Air. Larger discounts are available on previous M1 and M1 Pro models.
A House Oversight hearing shows Elon Musk's Twitter working with the GOP to embarrass its previous leadership--and the president.

Clackeys, a boutique supplier of artisan keycaps and other keyboard-themed tchotchkes, has managed to nab the official license for the first generation Transformers circa 1984 for a series of desk mats. We're talking the real primo stuff, back when a 30-foot Megatron somehow turned into a tiny James Bond gun, and no one had ever heard the name "Shia LaBeouf." The super-sized mats are 900mm by 400mm, with your choice of seven art styles, including two kick-ass painted battle scenes right off a Reagan-era lunchbox.

The mats are $25 each, more than reasonable for licensed gear, and up for pre-order now. They'll start shipping sometime in April. Don't be discouraged by the delay, and get an order in now if you want one: these explicitly "Limited Edition" mats have a tendency to disappear and never return.

Computer Accessories

The announcement comes on the heels of Google's new AI and the explosion of ChatGPT.
The service was blocked in what appeared to be a coordinated way.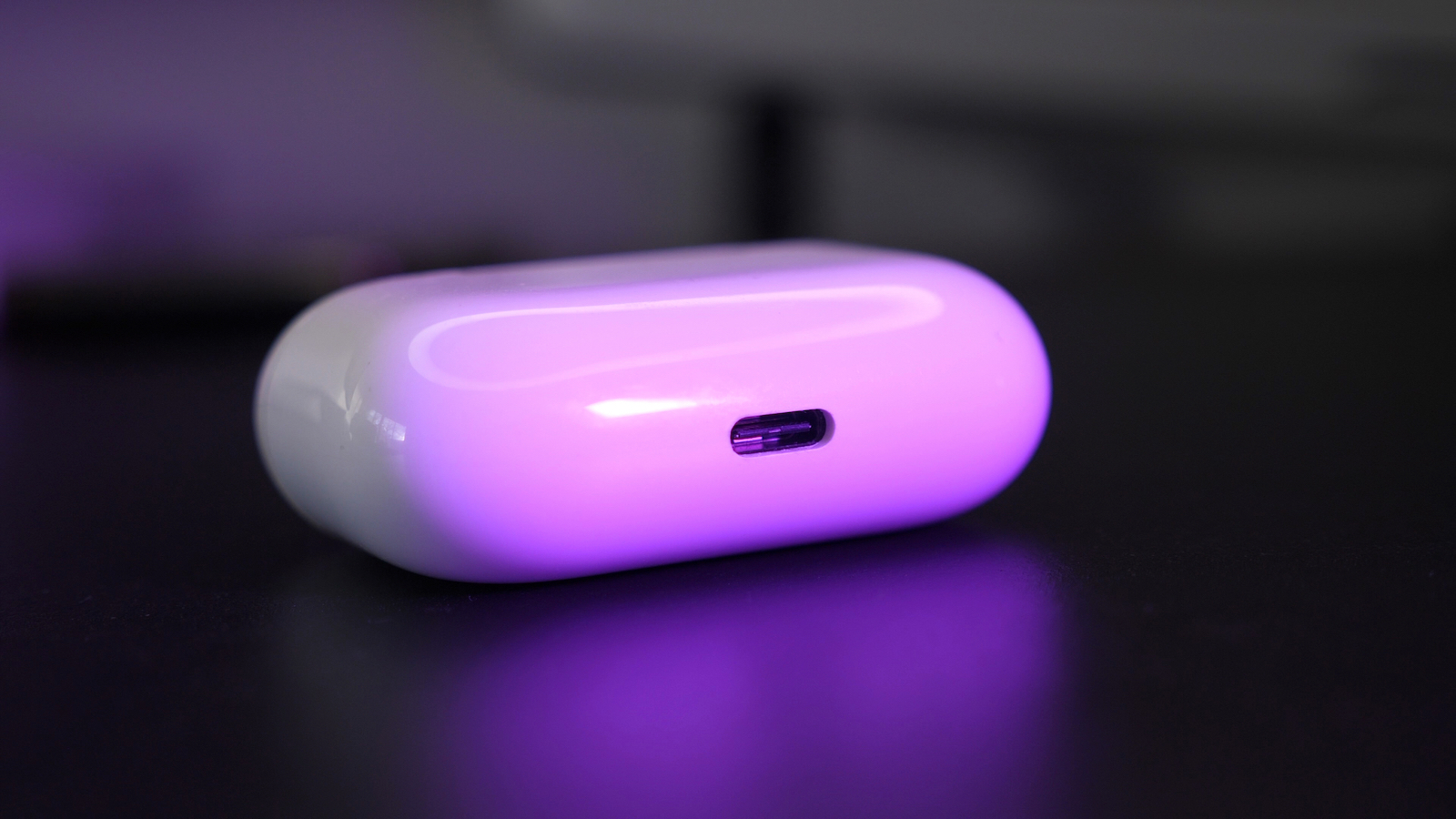 Hardware prototyping consultant Ken Pillonel has sought to address some of the AirPods Pro's repairability issues with a 3D-printed replacement casing and switching the Lightning charging port for a USB-C port.


It's another big year for sequels like Guardians of the Galaxy, Extraction 2, John Wick, Dune and Indiana Jones. Plus Christopher Nolan leads the year's original stories.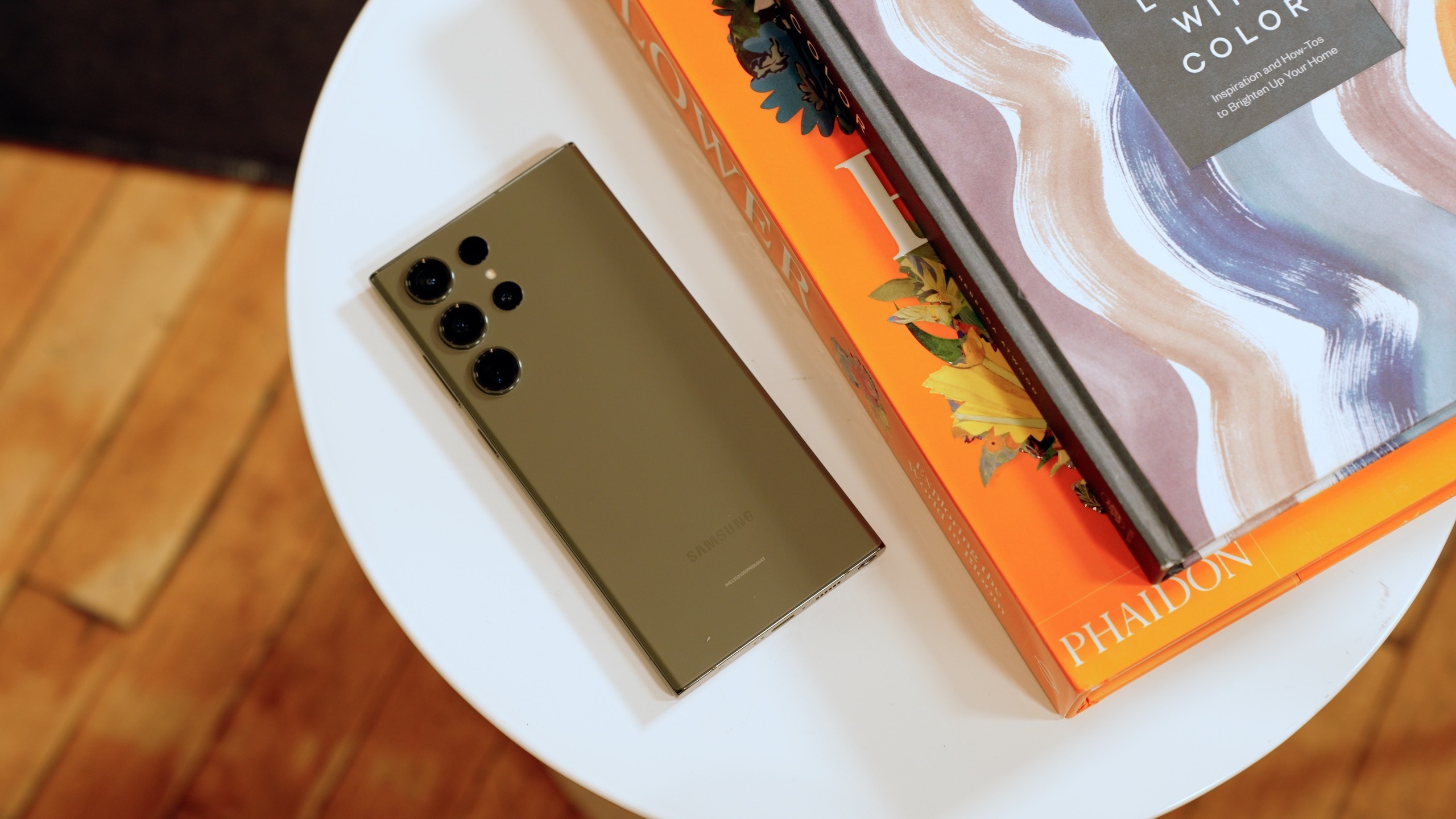 Samsung's newly announced Galaxy S23 Ultra hasn't quite hit the market yet, but unearthed benchmarks for the device suggest Apple still has the world's fastest mobile processor by a considerable margin.


Netflix publishes weekly stats on its most watched series and films. We track the all-time top.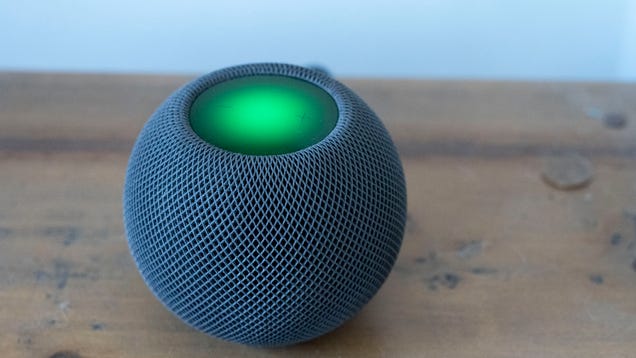 Were you one of the many users affected by the iOS 16.2 HomeKit architecture bug that, among other issues, prevented users from adding new devices to their network? The good news is that Apple will likely send a fix for it in the next software update.


Read more...


Astrophysicists demonstrate a surprising way to block radiation from the sun.

RELATED ARTICLES
The Super Bowl is set, and that means it's a good time of year to be in the market for a new TV. With many of the major TV brands unveilingtheirlatestmodelsearlier in the year at CES, prices on last year's older-but-still-worthy sets have continued to descend. Yes, those willing to wait and pay extra for the latest and greatest are likely to get a better image, but buying a well-reviewed older TV is usually the better value. While we don't review many TVs here at Engadget, we've scoured reviews and price histories to find the best Super Bowl 2023 TV deals happening right now. Prices may fall further over the coming months as TV manufacturers look to clear out their inventory, and it might be too late to get some of these sets in time for the Big Game itself, but for now, here are a few discounts of note.

55-inch Samsung S95B OLED TV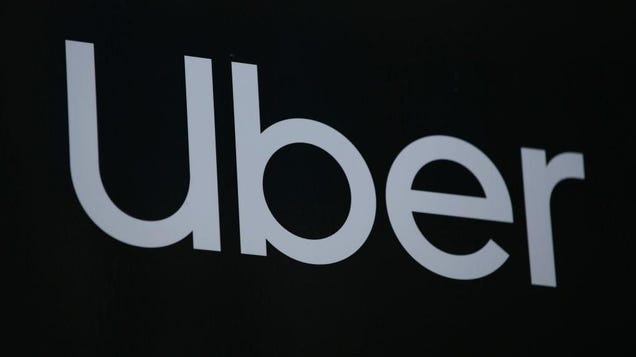 Uber announced it reached a record revenue last year, overcoming the economic downturn many companies have faced in recent months. The company released its report announcing the results from its fourth quarter and for all of 2022, saying its revenue grew by 49% between 2021 and last year.

Read more...


Netflix's fantasy options range from pure magic to touching allegories of the human condition.
Last September, Google began rolling out Search with Live View, a feature within Maps that adds search functionality to the app's augmented reality layer. At the time, that feature was only available if you found yourself in London, Los Angeles, New York, San Francisco, Paris or Tokyo. Today, Google announced it's bringing Search with Live View to Barcelona, Dublin and Madrid within the coming months. The company is also greatly expanding the availability of Live View within indoor locations. Google said Wednesday it's bringing the functionality to more than 1,000 new airports, train stations and malls across cities like Barcelona, London, Madrid, Paris and Singapore. The expansion will take place over the next few months.

Separately, Google (via The Verge) showcased some of its other work in AI-augmented search. In one demo, the company asked for a summary of the best constellations to look for when stargazing. Notably, the demo Google showed wasn't as polished as the one Microsoft brought to its "new Bing" showcase yesterday. In that instance, Bing provided the user with footnotes and links to the material it used to summarize its findings, something that was missing from Google's demo. 


These are the best of the sci-fi series on Netflix.
Nvidia GeForce Drivers for Windows and Linux is a reference driver that can be installed on supported NVIDIA desktop/notebook GPUs. [License: Freeware | Requires: 11|10|Linux | Size: 815 MB ]
Are you considering the OnePlus 11, but want something to sweeten the deal? You're getting what you wish for. Amazon is offering a free $100 gift card if you pre-order the phone in any color or configuration by February 12th. That could be helpful for buying the Buds Pro 2 ($180), a case or other accessories you may need.



The Sony SF100F has a Bass Reflex speaker for punchier audio and a voice enhancement feature, which is ideal for softer dialogue in movies and television shows. The S-Force Pro Front Surround sound is designed to envelope you, really upping the immersion factor. It connects to your TV via HDMI ARC and it's wall-mountable. The compact size also means that it can fit virtually anywhere. Sony's soundbar averages a killer 4.3 stars (out of 5) across well over 3,000 user reviews, so lots of people love it.

This is fantastic deal, so you better order one now before the big day arrives. In the eastern U.S., Amazon currently says it'll arrive Saturday if you order today!

Get the Sony SF100F soundbar for $98 at Amazon

Home Audio

The latest Google Maps updates will also bring glanceable directions to your lock screen and new features for EV drivers.
We're less than a week away from crowning a Super Bowl champion.
You'll need to swap in a recent smartphone to take advantage of this great discount.

RELATED ARTICLES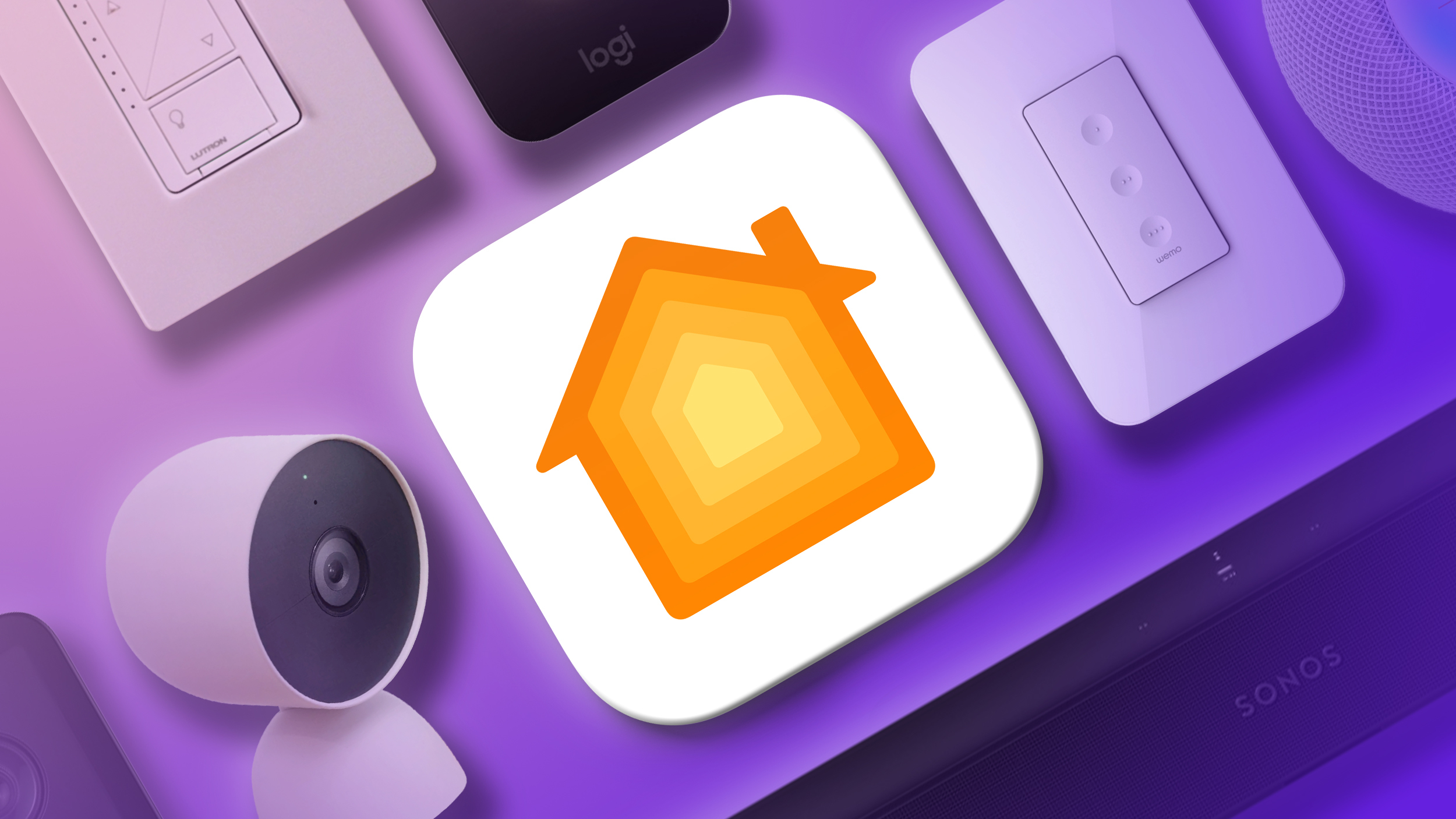 Apple in its upcoming iOS 16.4 update will re-introduce the revamped HomeKit architecture it originally pulled in December due to widespread issues, MacRumors can confirm.


Realtek UAD Driver is a third-party modification of Realtek drivers for older computers that support Realtek Legacy HDA FF00 drivers. [License: Open Source | Requires: Windows Any | Size: 73 MB ]
The Galaxy S23 Ultra has a 6.8-inch screen just like last year's model, keeping hold of its place as Samsung's biggest flagship phone.
Next year's watches, medical wearables and industrial sensors may finally connect to 5G networks in 2024.
National Pizza Day is Feb. 9.
Astronomers have put together one of the most comprehensive maps of all the matter in the universe. The huge undertaking hints at a slightly smoother universe than we thought, suggesting that something might be missing from our models.

Continue Reading

Physics, Science

Astronomy, Astrophysics, Matter,
The company promises 40 minutes about Nintendo Switch games, so you can expect a look at The Legend of Zelda: Tears of the Kingdom.

RELATED ARTICLES
NEW RESOURCES Jewish Telegraphic Agency: YIVO digitizes writer Chaim Grade's archive, a Yiddish treasure with a soap opera backstory. "This week YIVO and the NLI will announce the completion of the digitization […]

RELATED ARTICLES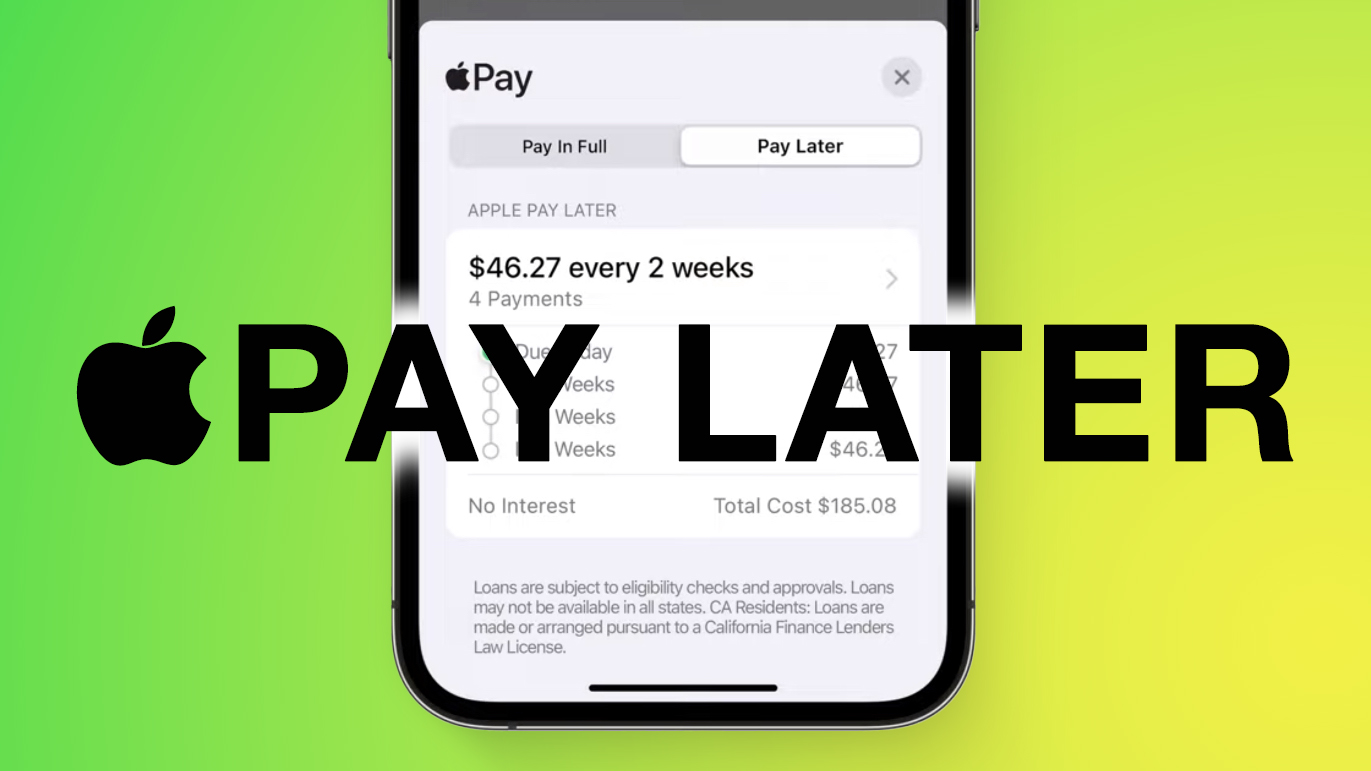 Apple this week made a beta version of its upcoming "Apple Pay Later" feature available to the company's more than 80,000 retail employees in the U.S. for testing, according to a report today from Bloomberg's Mark Gurman.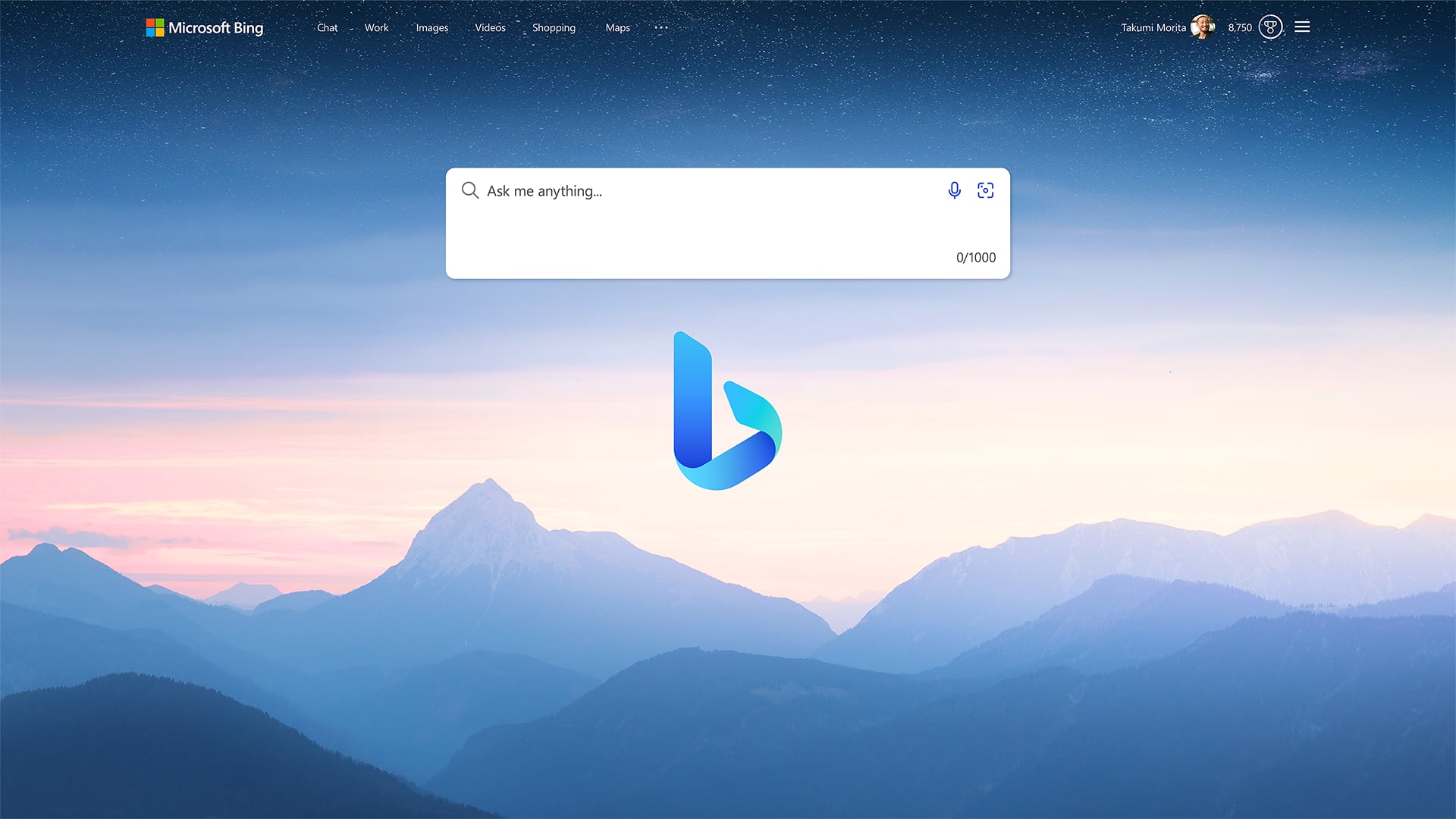 The growing popularity of OpenAI's ChatGPT chatbot has inspired Microsoft and Google to add conversational AI functionality into their search products, with both companies making AI-related announcements this week.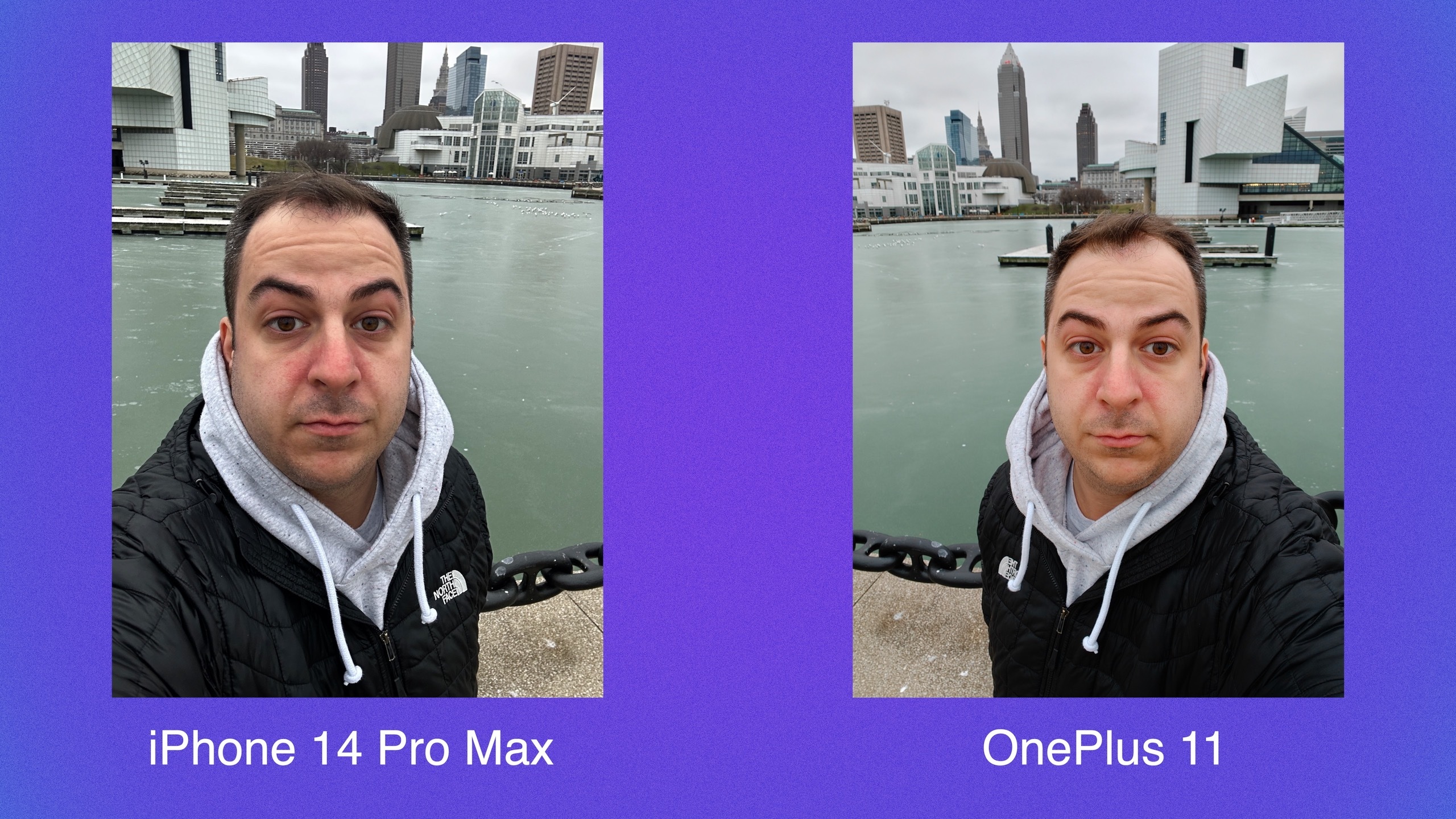 Chinese smartphone company OnePlus today announced the official debut of the OnePlus 11 5G, which is the company's latest flagship smartphone. The device was already announced in China, but today marks the global launch so we thought we'd compare the OnePlus 11 5G to the iPhone 14 Pro Max to see how the camera measures up.


You didn't have to wait too long to get Razer's largest Blade systems to date. The company has revealed that the new Blade 16 and Blade 18 gaming laptops will be available tomorrow, February 8th. The 16- and 18-inch systems respectively start at $2,700 and $2,900, although the configurations launching this week are strictly high-end models with RTX 4080 or

RELATED ARTICLES
Many consumers want control over their personal details. But few understand how online tracking works, says a new report from the University of Pennsylvania.
Every single season is a cracker.

RELATED ARTICLES
Powerful earthquakes hit Turkey and Syria, leaving at least 7,100 people dead and thousands more in critical condition.
Amid the tech industry's worst slump in decades, industry leaders are predicting an era built on new chatbots and other types of artificial intelligence.

RELATED ARTICLES
The company is cutting 15 percent of its work force, or about 1,300 jobs, citing "the uncertainty of the global economy."
Microsoft announced more details of its artificial intelligence tools and partnership with ChatGPT's creator at an event Tuesday.
You can add Zoom to the long list of major tech companies that have laid off employees in recent times. It's letting go around 1,300 employees, which equates to 15 percent of the workforce.

In a note to staff, CEO Eric Yuan indicated that the company expanded its headcount too quickly after Zoom's pandemic-driven boom — it tripled in size in the space of two years. "We didn't take as much time as we should have to thoroughly analyze our teams or assess if we were growing sustainably, toward the highest priorities," Yuan wrote.

He noted that even though many folks have returned to the office, people and companies are still relying on Zoom. That said, Yuan said that amid a rocky economic climate, "we need to take a hard — yet important — look inward to reset ourselves so we can weather the economic environment, deliver for our customers and achieve Zoom's long-term vision."

Yuan said he was taking accountability for the layoffs. He's reducing his salary for the upcoming fiscal year by 98 percent and the executive team will forego 20 percent of their base salaries. All will forfeit their corporate bonuses for fiscal year 2023 (i.e., the 2022 calendar year).

Zoom employees in the US who are being let go will receive up to 16 weeks' salary and healthcare coverage, their earned fiscal year 2023 bonus, stock option vesting for six months and help to find a new job. The company said laid-off workers outside the US will get similar support based on local laws.

Amazon, Alphabet, Microsoft, Dell and Spotify are among the other major tech companies that have this year announced sweeping layoffs or plans to let go more staff th
Back in January, OnePlus announced the Chinese launch of a new flagship phone. Now the OnePlus 11 has launched globally, and the company has also pulled back the curtain on its first tablet - the OnePlus Pad.

Continue Reading

Mobile Technology, Technology

OnePlus, Tablet,
Qualys, sometimes described as one of the pioneering SaaS vendors, has bent with the times to begin offering Mac support within its cloud security offering.

A pioneer in SaaS goes Mac Since it launched in 1999, Qualys has traditionally offered its services to PCs, mobile devices, and cloud-native applications. The company's original 2000 product, QualysGuard, was distinguished as one of the first to market vulnerability management tools.

To read this article in full, please click here


A Falcon 9 lit up the Florida skies Monday night in what is now a very familiar scene. The rocket successfully deployed Hispasat's Amazonas Nexus communications satellite into a trajectory that will take it to a geostationary orbit, from where it will expand the Spanish company's coverage across the Americas, the…

Read more...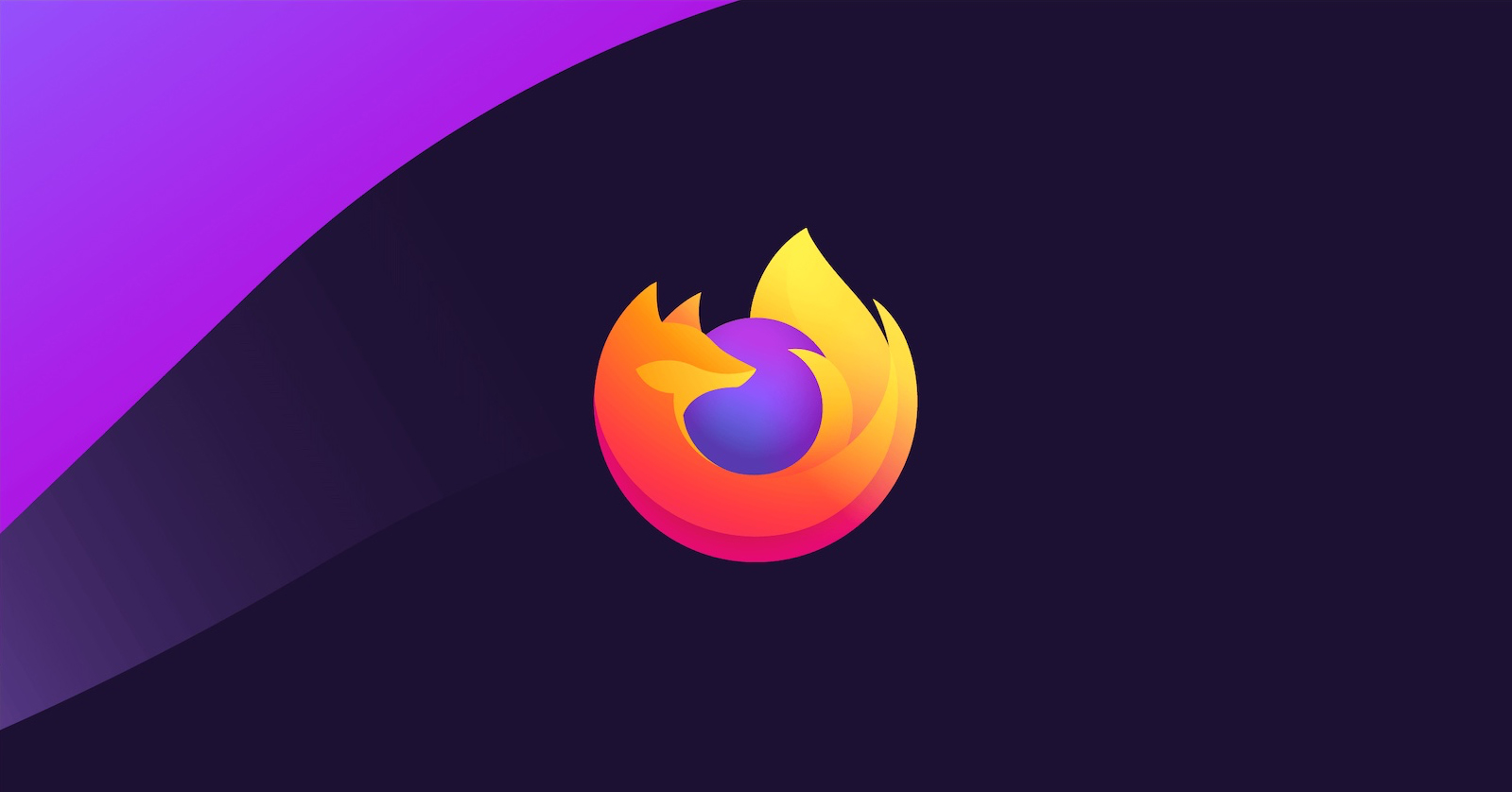 Mozilla is working on a non-WebKit version of Firefox for iOS in anticipation of changes to Apple's platform rules, The Register reports.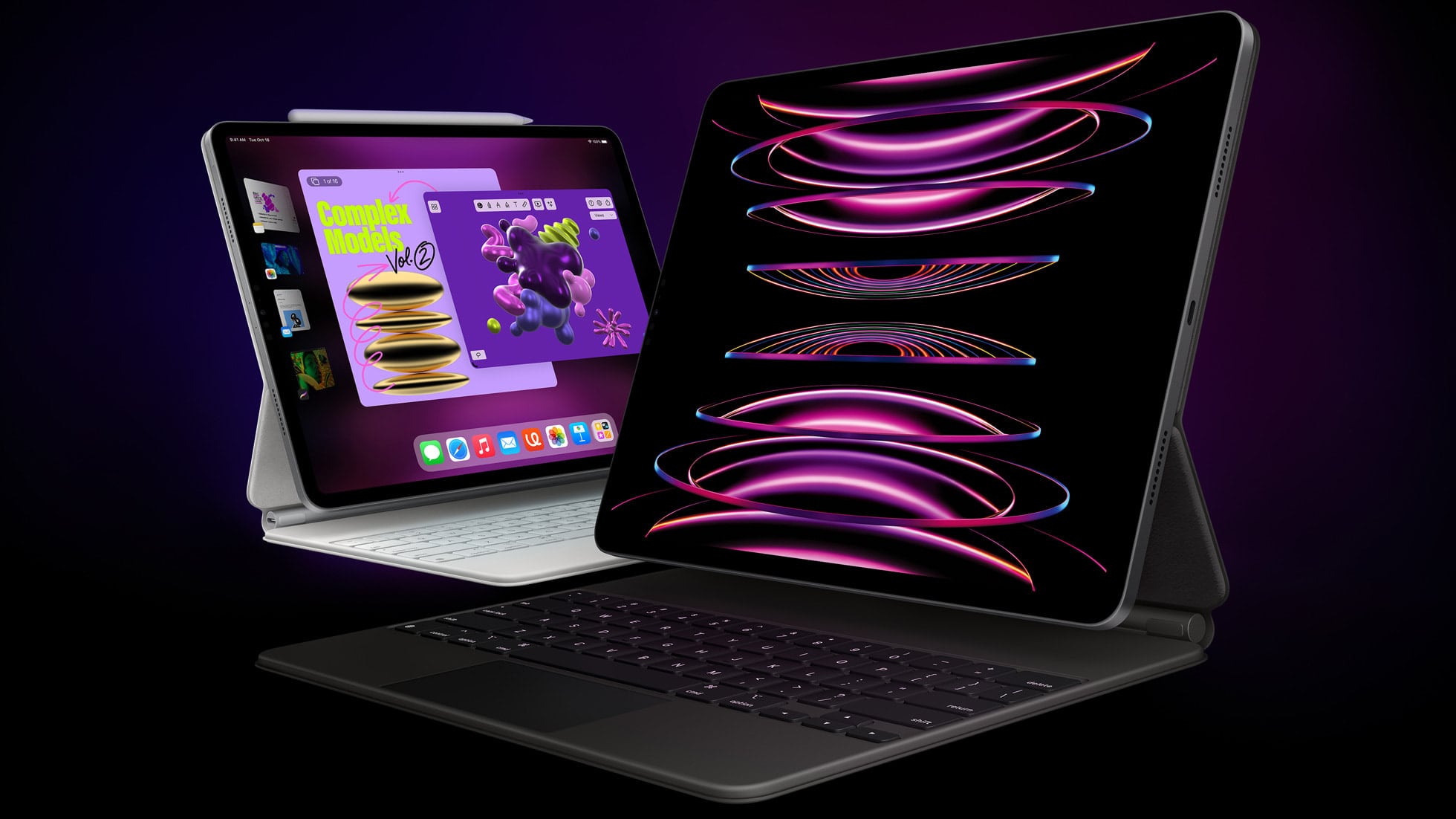 Samsung and LG are preparing their factories for mass production of the first iPads with OLED displays, according to South Korea's ETNews. The report describes the displays as "hybrid" panels, as they use a combination of flexible and rigid OLED technologies.


From hidden features to all the updates, here's what to know about iOS 16.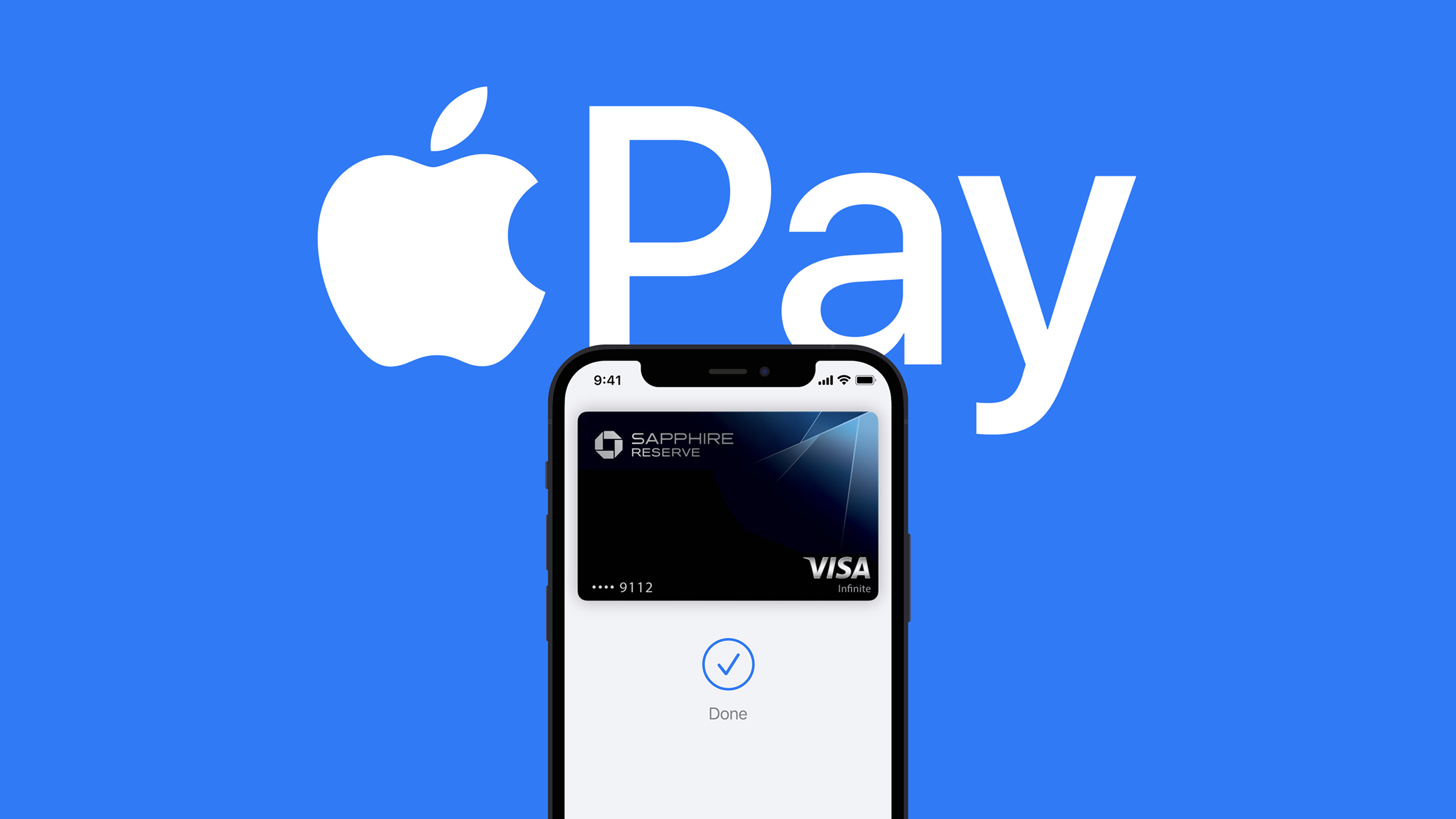 After years of discussions with local authorities, Apple Pay in South Korea has been approved by the financial regulator, paving the way for the mobile payment system to launch in the first half of this year (via The Korea Herald).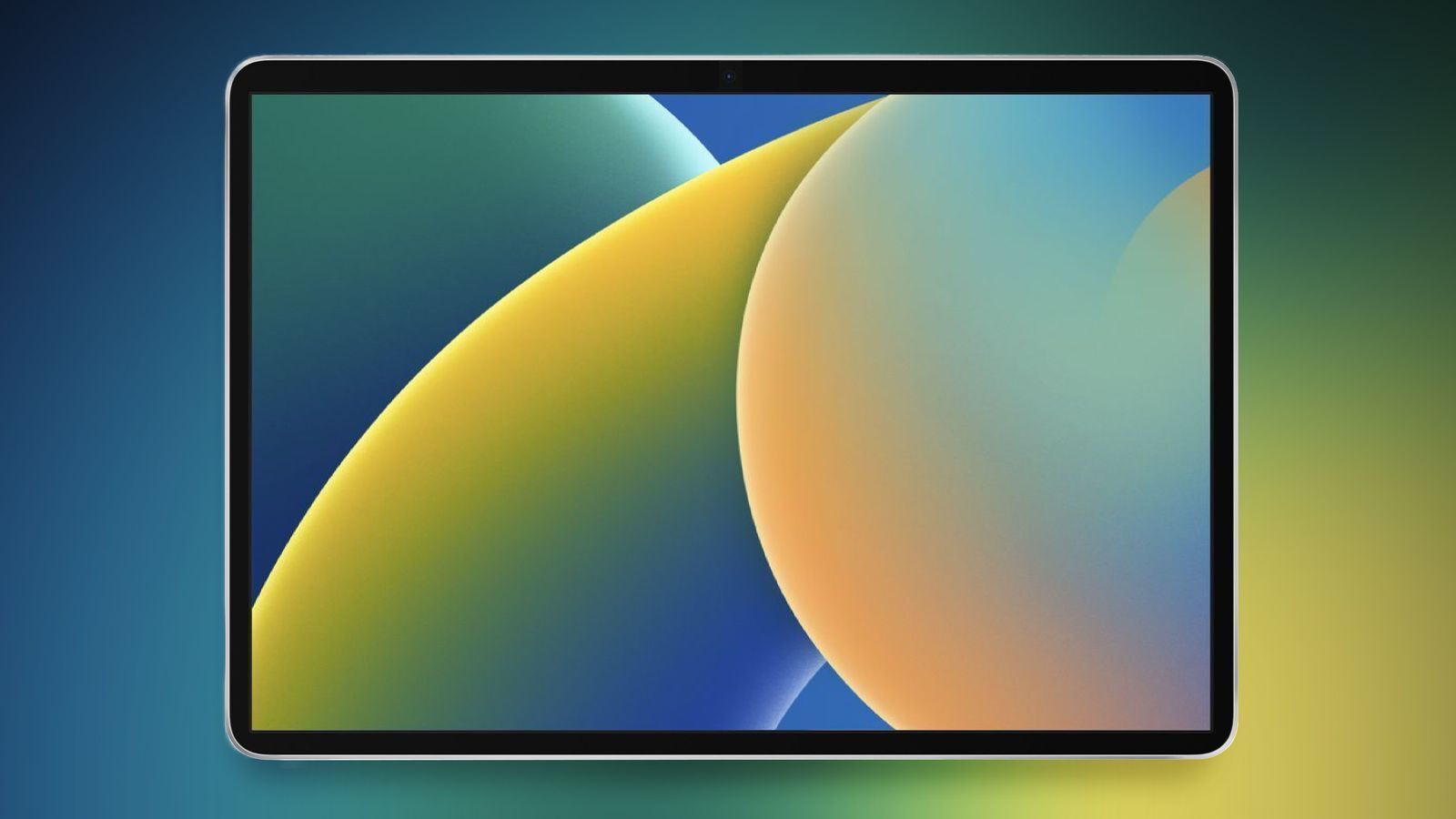 Apple is working on a new Home accessory that is designed to serve as a central hub for smart home management. The Apple TV and the HomePod are already home hubs and almost all Apple devices can control a HomeKit setup, but Apple is designing an all-in-one home management product to make control even easier.


NPR's Ayesha Rascoe speaks to researcher Hao Li about a new study that shows how the brain ascertains experiences as positive or negative.
Agentless security management system aims to simplify vulnerability management for security teams and developers in cloud and hybrid cloud environments.