These pocket-sized flashlights are extremely bright, with 800 lumens at max power (30x brighter than your phone) to be visible from very far away. They have four light modes — super bright, medium, low, and strobe — to help you navigate in the dark or get help in an emergency. They're also multi-purpose tools, offering an all-in-one keychain tool that works as a bottle opener and carabiner, and is fully ready for camping or fishing trips.

Gear up for summer during our Memorial Day Sale. Now through 5/28, you can get two 8-in-1 MaxLight Mini Super Bright Utility Flashlights for 40% off $54 at just $32.97.



These wireless gaming headphones aim to do it all, and they're pretty darn close to perfect.
Don't let an accidental drop ruin your phone. Here are the best phone cases for the iPhone 13, iPhone 13 Pro and iPhone 13 Pro Max.

RELATED ARTICLES
Calendar appointments and weather would reportedly be shown horizontally on your locked phone much like on a smart home display.

RELATED ARTICLES
You can save up to 68% off home goods, tech, fitness, fashion and more right now.

RELATED ARTICLES
Hint: It needs replacing more often than you think.
Make this Father's Day a special one with an epic gift for your favorite guy.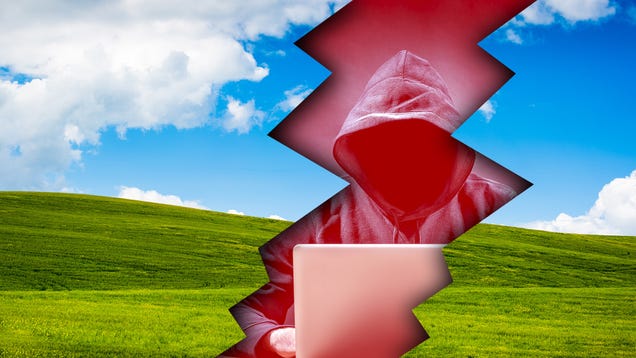 Imagine it's 2001. You turn on your old Dell shoebox computer and boot up your newly-installed Windows XP copy to hear that choppy "bummm" sound and see the classic rolling hills of the stock desktop wallpaper. Well, if you're really interested in returning to the ancient operating system more than 20 years after its…

Read more...



RELATED ARTICLES
Apple plans to shut down its My Photo Stream service on July 26th, 2023, the company announced on Friday. The free service has been available since the release of iCloud in 2011. You can use My Photo Stream to upload the last 30 days of images and videos - up to a limit of 1,000 - from your Apple devices to iCloud. My Photo Stream predates iCloud Photos and gave Apple users a way to access their images and video clips on more than one device. Notably, content uploaded to iCloud through My Photo Stream do not count against your iCloud storage cap, though they're not saved at full resolution.

In a support document spotted by MacRumors, Apple says My Photo Stream will stop automatically uploading photos to the company's servers on June 26th, 2023. At that point, your photos and videos will remain on iCloud for 30 days until the official shutdown on July 26th. Since every image and video uploaded to iCloud through My Photo Stream is stored in its original format and resolution on at least one of your Apple devices, you won't lose any cherished memories as part of the shutdown process. That said, if you want to have access to a specific image on a particular device, Apple recommends you save it to that device's Photo Library bef
Twitter has withdrawn from a voluntary European Union agreement to combat online disinformation. In a tweet spotted by TechCrunch, Thierry Breton, the bloc's internal market commissioner, said Twitter had pulled out of the EU's "Code of Practice" against disinformation. "You can run but you can't hide. Our teams are ready for enforcement," Breton said, referring to the EU's Digital Services Act. As of August 25th, the DSA will require "very large online platforms" like Twitter to be more proactive with content moderation.


But obligations remain. You can run but you can't hide.

Beyond voluntary commitments, fighting disinformation will be legal obligation under #DSA as of August 25.

Our teams will be ready for enforcement.

— Thierry Breton (@ThierryBreton) May 26, 2023Twitter does not operate a communications department Engadget could contact for comment. Before Elon Musk's takeover last October, Twitter signed onto the EU's Code of Practice against disinformation in 2018, alongside companies like Facebook parent Meta, Google and TikTok. While the Code is voluntary, the EU
Nintendo's biggest game in years is here. Your questions, answered.
Apps, photos, playlists and videos can pile up quickly. We help you clear up some space on your iPhone.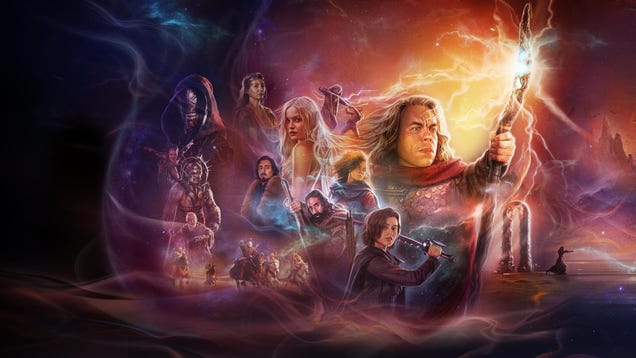 Earlier in the month, Disney revealed that it would be pulling a Warner Bros. Discovery and removing various media from its many streaming services like Disney and Hulu. Though the 2018 documentary on The Little Mermaid animator Howard Ashman was saved from deletion, those other shows and movies—at least 105 titles…

Read more...



RELATED ARTICLES
Those who came up in the era of 'move fast and break things' are learning to slow down and make things.
Planning a party soon? No get-together is complete without music. Check out CNET's favorite wireless Bluetooth speakers that pack a punch.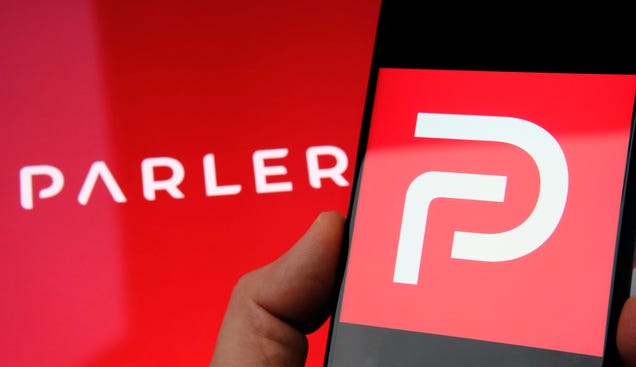 Troy Smocks was sentenced to 14 months in federal prison and banned from the now-dormant social network Parler after he made violent threats on the app in the wake of the January 6th riots. Now Smocks is suing Parler for $370 million, accusing the company of violating a controversial Texas law which bars social media…

Read more...


Skip the shopping trip and save with this Memorial Day flash sale from one of our favorite meat delivery services.
Get the perfect-size laptop from companies such as Razer, Lenovo, Apple and Acer. Here are our top picks.
TikTok user data is exposed to Chinese ByteDance employees, a screen recording app goes rogue in Google Play, and privacy groups want Slack to expand encryption.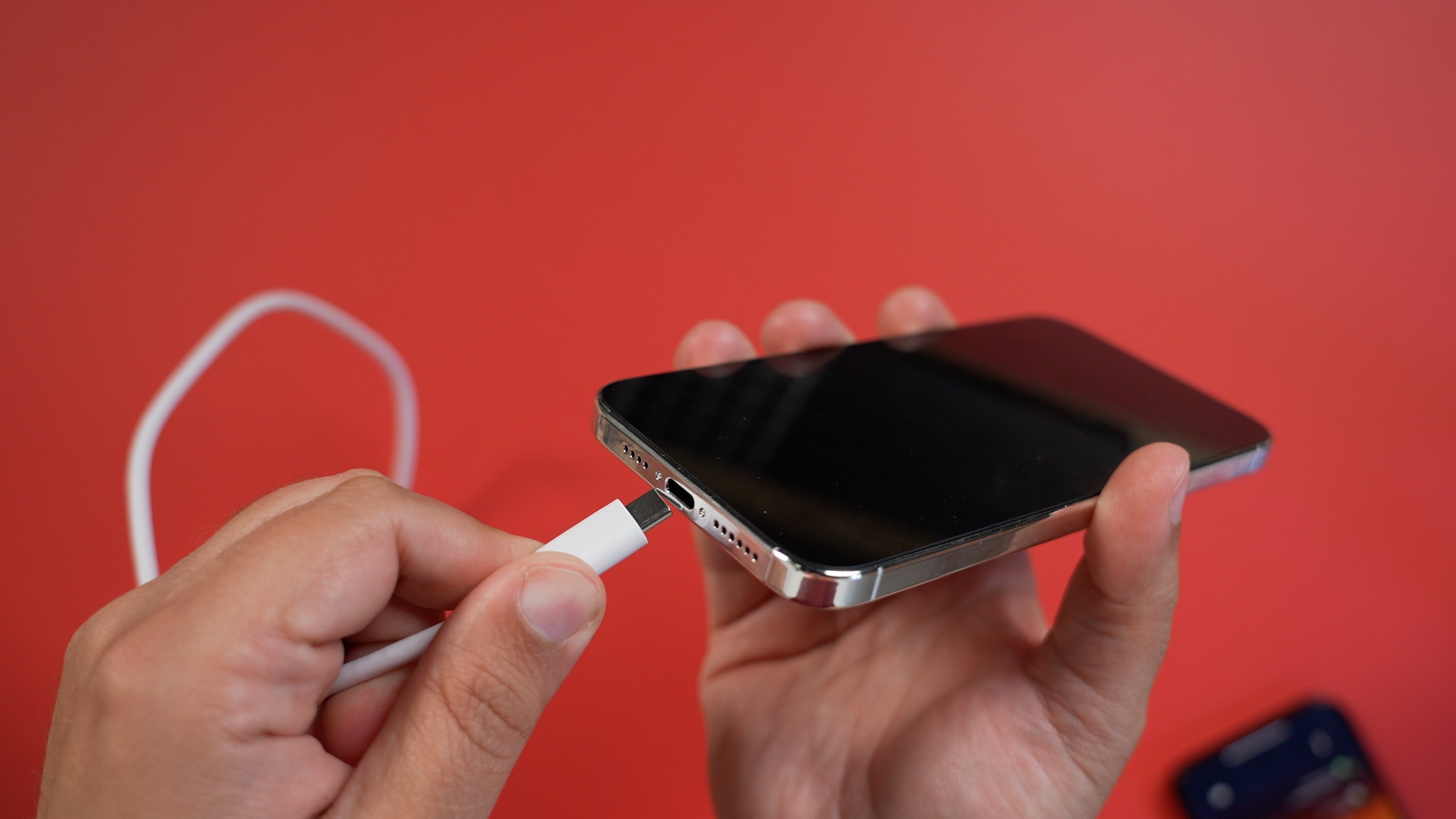 Ahead of new iPhone launches, case makers invest significant money into sourcing leaked details on updated designs to be the first to come out with appropriate cases. That often results in dummy models that are accurate replicas of future iPhones, such as the iPhone 15 dummy models that we're sharing today.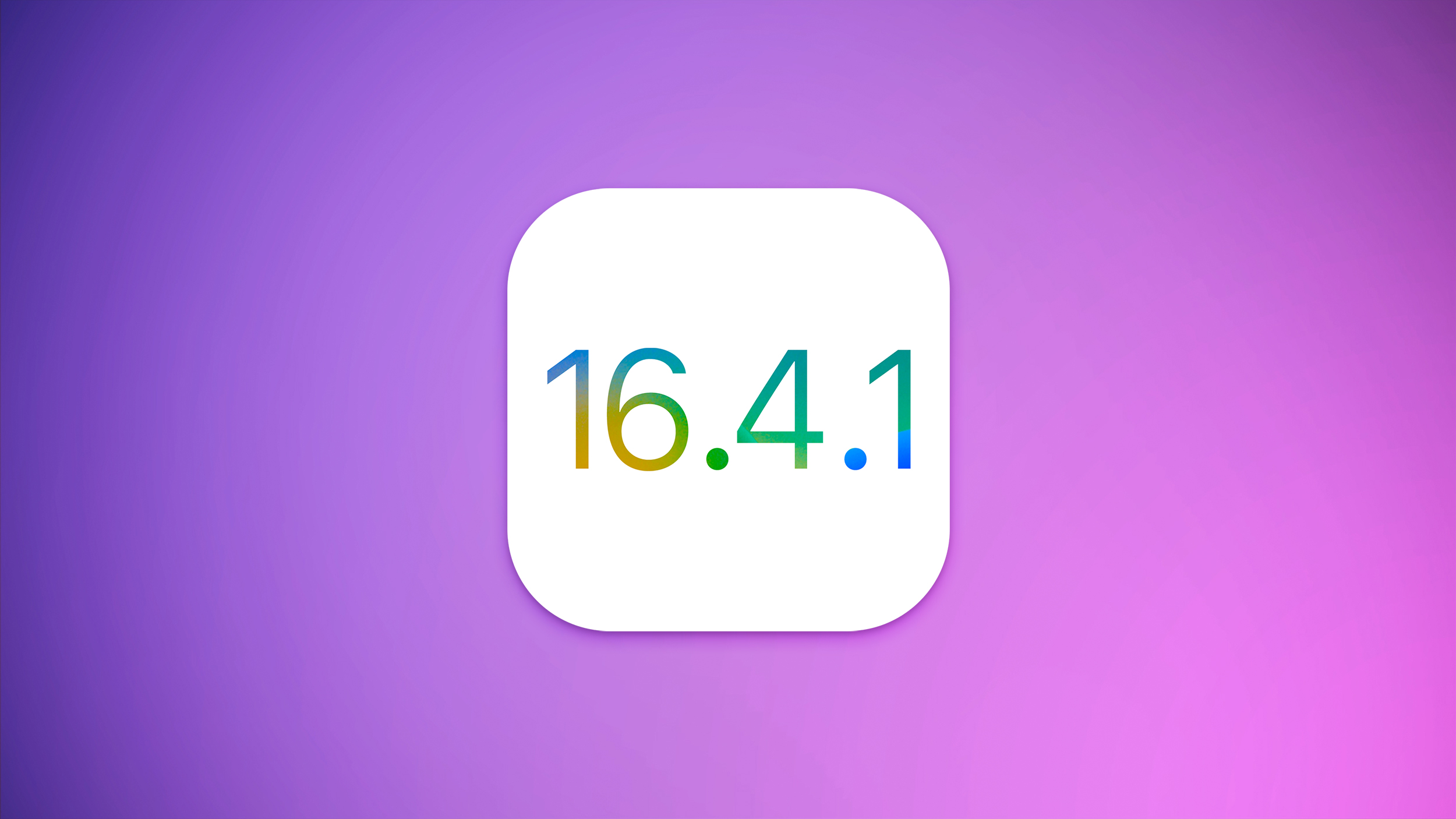 Following the launch of iOS 16.5 on May 18, Apple has stopped signing iOS 16.4.1, the previously available version of iOS. Now that iOS 16.4.1 is no longer being signed, iPhone users are prevented from downgrading to that software version.


From Queer Eye to Black Knight, these are our picks for the best streaming titles to binge this week.

RELATED ARTICLES
Apple's high-end, over-ear headphones may be a bit over the top, but they are one of the best pieces of audio gear for Apple enthusiasts. The catch is that you have to be willing to shell out quite a bit of cash for them, which is why we always recommend waiting for a sale like the one happening now ahead of the Memorial Day weekend. Apple's AirPods Max are $99 off at Amazon right now, bringing them down to $450. That's about $20 more than their record-low price, and most colors are on sale as well, making now a good time to buy if you've had your eye on them.



There's a lot to like about the AirPods Max if you get get beyond their price. They have a unique, comfortable design that's more attractive than most high-end headphones, and they have excellent audio quality. Those who like "natural" sound from their cans will appreciate what the AirPods Max bring to the table, and we like that they also support spatial audio. Active noise cancellation is similarly solid, and there's a button on the headphones that let you sw
Researchers at MIT and McMaster University have identified a new drug that can kill a type of bacteria responsible for drug-resistant infections.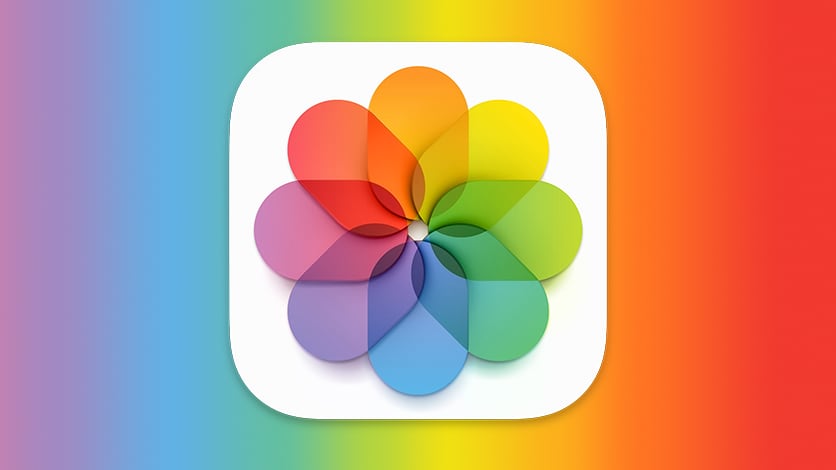 Apple's "My Photo Stream" service is set to shut down on July 26, 2023, which means customers who are still using that feature will need to transition to using iCloud Photos prior to that date.



The second-gen AirPods can be yours for just $99 on Amazon, a solid $30 discount on the usual price. They're missing some of the features found on the next-gen models (such as Spatial Audio with dynamic head tracking and water resistance), but remain fantastic earbuds, especially at this cut-rate price.

If you want those extra goodies, the third-gen AirPods are on sale for $159. That's a mere $10 discount, but may be worth the money for discerning listeners, as our pals at Macworld say the newer model offers better sound, longer battery life, and a more refined design.

Finally, if you're looking for the best possible audio (and stellar active noise cancellation) out of your Apple earbuds, the second-gen AirPods Pro are on sale for $199—a much more tangible $50 discount.

These are all fantastic products and all of them are going for fantastic prices right now. You won't be disappointed bobbing your head poolside with any of them. There's no indication when these sales will disappear, so don't miss out

Netflix's free password-sharing days are over. If you share an account with someone else, here's what you may need to do.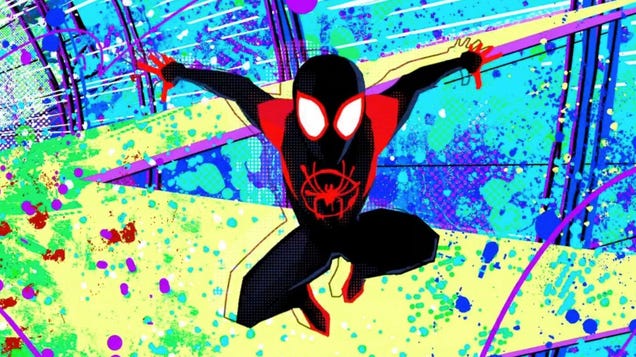 One week. That's all that's left before audiences can jump back into the Spider-Verse and go across it. It's been five years but on June 2, Spider-Man: Across the Spider-Verse finally opens, and audiences will get to see the return of Miles Morales, Gwen Stacy, Peter Parker, and dozens of other Spider-people in the…

Read more...


One of the most notable omissions from this week's PlayStation Showcase was anything from Naughty Dog. Many (including yours truly) expected the studio to reveal more details about its Last of Us multiplayer game, but we'll need to wait a little longer to learn more about that title.

In a statement posted on Twitter, Naughty Dog said "we're incredibly proud of the job our studio has done thus far, but as development has continued, we've realized what is best for the game is to give it more time." As such, it now seems unlikely that we'll hear much about the game during Summer Game Fest (where Naughty Dog offered a first peek at concept art from the project last year) on June 8th or on June 14th, which is the 10th anniversary of The Last Of Us arriving on PS3. 


— Naughty Dog (@Naughty_Dog) May 26, 2023In a blog post in January, studio co-president and The Last of Us co-creator Neil Druckmann said the studio would "begin to offer you some details on our ambitious The Last of Us multiplayer game" sometime this year. That suggests the studio wasn't planning to release the title in 2023. In any case, it's probably a good thing that Naughty Dog is taking its time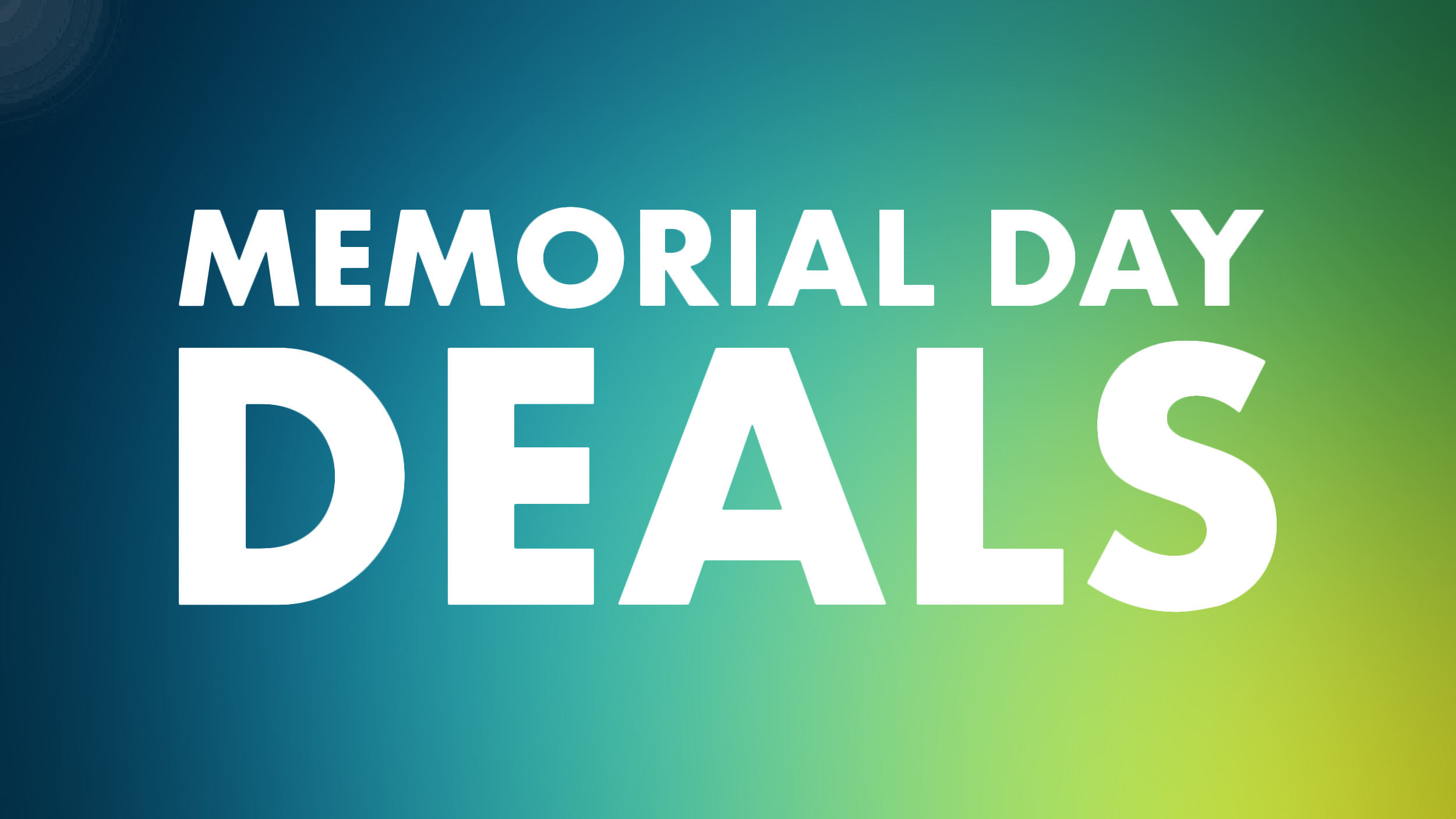 Earlier today we shared the best Apple-related tech accessory deals happening this Memorial Day weekend, and now we're focusing on the best deals you can find today for Apple products. This includes all-time low prices on AirPods, iPads, MacBook Pro and MacBook Air models, and much more.



It's called Besiege, and I'm willing to bet the mechanics of this little indie game inspired at least some of Zelda's Ultrahand functionality — that, and the way Breath of the Wild players made some of their own hacked-together vehicles to exploit the game's physics engine. Besiege was fully released in 2020, but it was available in early access for years before that. And its modular gadget-making action will look familiar to anyone who's spent hours sticking wheels and fans on carts in Hyrule.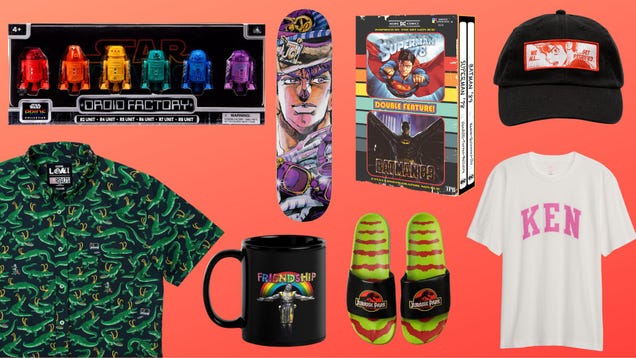 Father's Day is June 18! Time to start searching for the totally-not-last-minute perfect pop culture gift for the space daddy in your life.

Read more...


Everything Toolbar provides you with an easy-to-utilize Everything integration for the Windows toolbar. Using Everything Toolbar allows you to locate files, folders, and more by name instantly directly from the Windows taskbar. [License: Open Source | Requires: 11|10|8|7 | Size: 4 MB ]
Upgrade your mattress at a great price with these deep discounts and get better rest without breaking the bank.
It's a bigger than usual AI week for Microsoft, thanks to its Build developer conference. This week, we chat with Panos Panay, Microsoft's Chief Product Officer, about Windows Copilot, a new "AI assistant" headed to Windows 11. Is this just a smarter Clippy, or will AI actually transform the way we use Windows? Also, Cherlynn and Devindra discuss what's up with Apple's Mixed Reality headset as we gear up for WWDC in a few weeks.

Listen below or subscribe on your podcast app of choice. If you've got suggestions or topics you'd like covered on the show, be sure to email us or drop a note in the comments! And be sure to check out our other podcasts, the Morning After and Engadget News!

Subscribe!iTunes


Amazon is running a sale on two Samsung Galaxy tablets for a limited time: the Tab S8 and the Tab S6 Lite. The 128GB

Now's the time to take advantage of this great deal on a lifetime license to Microsoft Office for your Windows PC. For a limited time, it's on sale for a one-time payment of just $29.99 (reg. $219).

Microsoft Office Professional gives you all the classics, plus a little more: Word, Excel, PowerPoint, Outlook, Teams, OneNote, Publisher, and Access. Write a term paper, organize your budget, send an email — the possibilities are endless. All of them are available for instant delivery and download, so you'll be able to get to work right away. Plus, get free customer service and continuous updates.

For a limited time, pay just once and get a

These programs get you through airport security lines and US customs more quickly.
Find your inner digital artist with Procreate's blank canvas, creative coloring books and everything in between.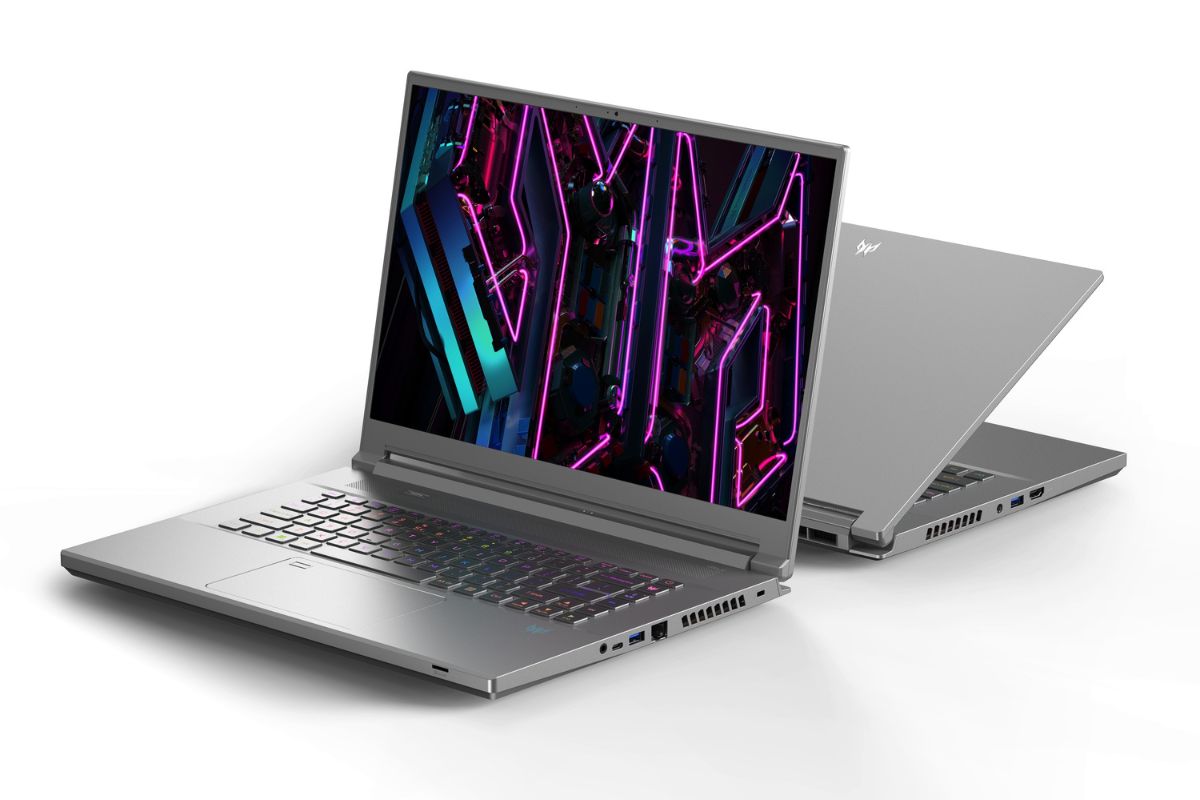 Acer Predator Triton 16 Acer

The Predator Triton 16 will rock the latest 13th-gen Intel Core processors, an Nvidia GeForce RTX 4070 GPU, 32GB of DDR5 memory, and up to 2TB of PCIe SSD storage. That's a good amount of power right there, so we expect this laptop to smoothly run most modern titles. The IPS display will feature a resolution of 2560×1600, an aspect ratio of 16:10, a refresh rate of 240Hz, and a maximum brightness of 500 nits. Based on those specs al

Artificial intelligence continues to be fed racist and sexist training materials and then distributed around the world.

Babbel's impressive track record is evident through its expansive user base of over ten million learners worldwide. It holds high ratings of 4.5/5 stars on the Google Play Store and 4.6/5 stars on the App Store. Recognized as a prominent player in the online language-learning industry, Babbel has also been praised by The Next Web as one of the enduring leaders in this field.

With Babbel, you'll get lifetime access to expert-developed, bite-sized lessons for 14 languages, including Spanish, French, Italian, German, and more. Fit a session into your busy schedule, and in as little as one month, you could be speaking confidently about useful topics like travel, family, business, food, and more. There are even personalized review sessions to reinforce yo


Both utilities are packaged within PowerToys 0.70.0. (At press time, Microsoft had published the release notes for version 0.70, though the utility itself balked at upgrading to that version.)

Mouse Without Borders has been around for a long time — since 2018, when it was originally released as a Microsoft Garage incubator project. Five years later, Microsoft has polished the app up to .NET 7 standards and brought it into PowerToys, which includes over a dozen utilities that Windows itself doesn't.

Mouse Without Borders may have some real benefits in a world where workers work from home on both a work and personal PC. The concept is simple enough. Provided that both PCs allow you to load the Mouse Without Borders app, you can simply mouse from one PC to the other. When you drag the mouse cursor to the edge of the screen, a PC with multiple monitors simply moves the cursor from one display to the next. With Mouse Without Borders, the cursor moves from one computer to the next. It's as simple as that. Furthermore, you can also share the Windows clipboard between PCs, even transferring small files (under 100MB) between them!




Amazon Gaming Week ends on May 28th, so you better jump on these deals now before they're gone. Huzzah, gamers!

Headsets HyperX Cloud II wireless, $119.99 (20% off)Corsair VOID RGB Elite wireless, $74.99 (30% off)SteelSeries New Arctis Nova 3 wired, $69.99 (30% off)Logitech G935 wireless, $109.99 (33% off) The HyperX Cloud II wireless headset is a good option for most gamers. It features a durable aluminum frame, memory foam ear

Concerned parents have many tools, including free software from Apple and Google, to actively oversee how children use their tech.
From Silo to Ted Lasso, here's everything you need to be watching on the streamer.
Experts from Pryon joined KMWorld's webinar, "AI's Role in Unlocking Enterprise Knowledge," to highlight knowledge friction plaguing many enterprises and how AI is the way to solve it.

We've based our best picks on hours spent using each model, banging away on our reviews, surfing the web, and keeping up on social media. There's no one-size-fits-all keyboard, but our recommendations aim to help you make an informed decision based on your personal needs. Also, check out our buying advice at the end to help you learn what to look for when shopping for a wireless keyboard.


Logitech MX Keys Wireless Illuminated Keyboard - Best overall wireless desktop keyboard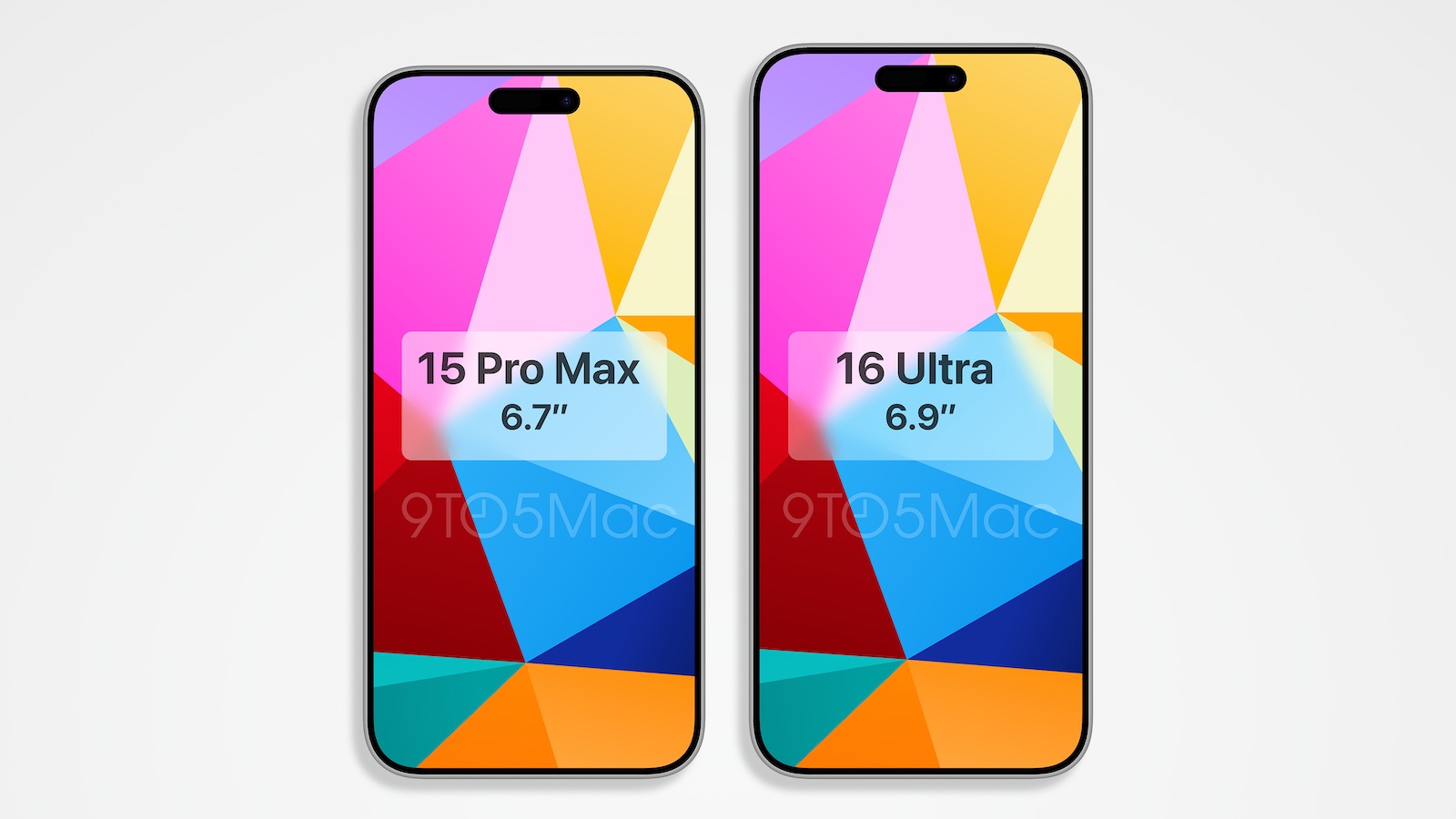 Display analyst Ross Young recently reported that the iPhone 16 Pro and ?iPhone 16? Pro Max will see an increase in their display sizes compared to previous generations, growing to almost 6.3 inches and 6.9 inches respectively.



See, the Azoth is indeed a gaming keyboard, but it's also a mechanical enthusiast keyboard. It's packing all the high-end features like a rotary wheel, pre-lubed switches, PBT keycaps, built-in case foam. And on top of that it also has some serious gaming chops, including a somewhat bodacious built-in OLED screen. I haven't seen one of those since before mechanical keyboards became the norm. 


At a glanceExpert's Rating ProsAmazing customizationGreat battery life Lots of included toolsConsMostly unnecessary screenAwkward control knobTerrible softwareOur VerdictThe ROG Azoth is a competent high-end keyboard that ade

Artificial intelligence courses are a crucial tool for training a workforce for lucrative jobs in a fast-growing sector. Clearly, artificial intelligence has become necessary for scaling organizations across all industries. Yet there is a lack of trained professionals who have the skills to deploy AI efficiently for business purposes - hence the need for AI […]

The post AI Courses: Learn AI With These Top 10 Courses appeared first on eWEEK.


Researchers have found evidence of horseback riding in skeletal remains of people who lived about 5,000 years ago, adding to a body of research on when people first started using horses to get around.
After a year of upgrading my condo with several devices specifically designed to monitor my electricity usage in exact detail, the results were surprising and ultimately disappointing. The post CES 2023 and the Smart Energy Letdown appeared first on TechNewsWorld.