We pit Google's new Pixel phones against their top Android and Apple competitors.
Protest leaders carried a black banner at the front of the procession with a slogan, "Five main demands, not one less," as they pressed their calls for accountability and political rights. Police fired tear gas after firebombs were thrown toward one station as tens of thousands of demonstrators marched down a main road with traffic at a standstill. "I can see some people want to give up but I don't want to do this because Hong Kong is my home, we want to protect this place, protect Hong Kong," he said.


Huawei is banned from selling its 5G technology in the US, but that isn't stopping it from trying an end run around that hurdle. Senior VP Vincent Pang told Reuters that Huawei is in early discussions to license its 5G tech to American companies. T...
EU leaders were on Sunday considering a request by Prime Minister Boris Johnson to delay Britain's departure from the bloc, which he was forced to make after MPs refused to back his Brexit deal. Johnson has pinned his premiership on getting Britain out of the European Union on October 31, more than three years after the 2016 referendum vote for Brexit. The Conservative leader duly sent a letter to European Council President Donald Tusk late Saturday asking for the required three-month delay -- but did not sign it.


(Bloomberg) -- Hong Kong police arrested a man for allegedly stabbing a teenager during a dispute on an otherwise-peaceful Saturday, and ahead of an unapproved march on Sunday.A 19-year-old was slashed across the neck and stabbed in the abdomen near a so-called Lennon Tunnel while he was handing out leaflets, Radio Television Hong Kong reported. On Saturday night, hundreds gathered in Central district for a peaceful prayer gathering calling for international humanitarian aid.Protesters vowed to go ahead with a march Sunday despite the Appeal Board on Public Meetings and Processions supporting the police ban on the event because of the potential for violence. The rally was originally called to protest a government ban on masks and comes after Wednesday's attack on Civil Human Rights Front's organizer Jimmy Sham by hammer-wielding thugs in Mong Kok.Protesters are seeking to keep the pressure on Hong Kong Chief Executive Carrie Lam with a 20th straight weekend of demonstrations. Earlier this week, Lam was twice shouted down in the city's legislature by opposition lawmakers as she discussed her annual policy address.The protests began in opposition to Lam's since-scrapped bill allowing extraditions to mainland China and have expanded to include calls for greater democracy and an independent inquiry. The unrest has turned increasingly violent, with frequent clashes between protesters and police.Here's the latest (all times local):Man arrested after stabbing (6 p.m.)Police said they arrested a 22-year-old m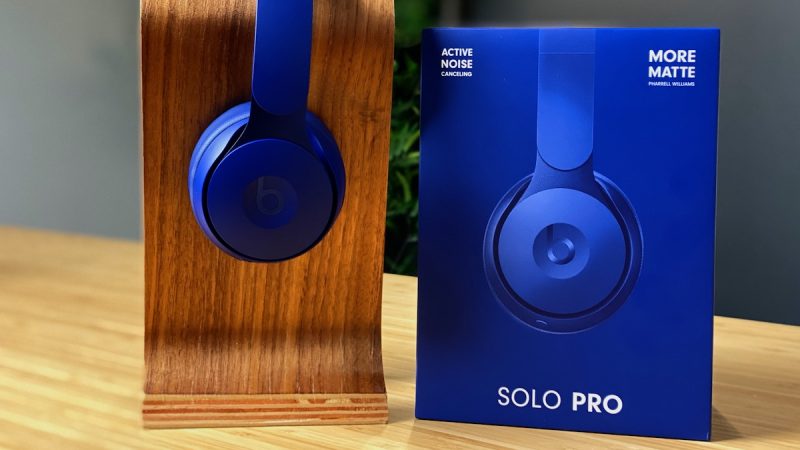 This week saw a new addition to Apple's Beats headphones lineup, while Apple appears to have leaked images of its upcoming 16-inch MacBook Pro in the new macOS 10.15.1 betas.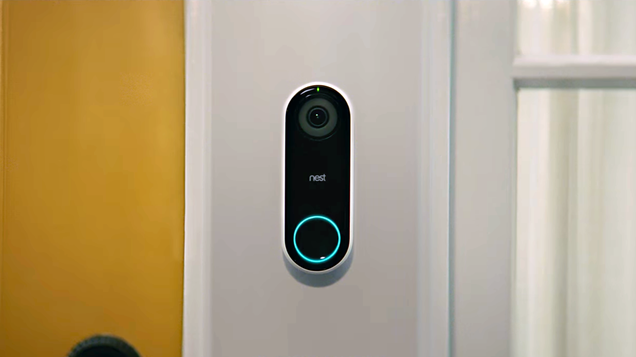 It seems like Google's getting into the Halloween spirit. A recent update for its Google Nest app—where users can control the company's recently rebranded line of smart home products—hints at upcoming festive themes, the first of which appears to be some frightening new ringtones for the Nest Hello Doorbell.


Read more...



RELATED ARTICLES
Fossil has acted on its promise to show more love to iPhone users with its Gen 5 smartwatches. An in-progress software update now lets the wristwear make calls using Apple's handsets, making them some of the first Wear OS devices with calling suppor...
The Apple credit card is designed for the 21st century, but is it a match for Amazon's popular rewards card?
We walk you through the best way to get your new Apple Watch paired with your iPhone, plus how to unpair and erase your old smartwatch.
Your car maker's mobile app can be very convenient, but it can also create privacy headaches in the wrong circumstances. Mercedes-Benz owners told TechCrunch that the car company's remote control app was supplying data from other users' accounts for...
Thousands of people in the German city of Cologne and in the French capital demonstrated Saturday against Turkey's offensive in northern Syria. Cologne city authorities said around 10,000 people took part in marches organized by left-wing groups. In Paris, more than 1,000 gathered at the Place de la Republique to denounce Turkey's actions.



RELATED ARTICLES
Mercedes-Benz car owners have said that the app they used to remotely locate, unlock and start their cars was displaying other people's account and vehicle information. TechCrunch spoke to two customers who said the Mercedes-Benz' connected car app was pulling in information from other accounts and not their own, allowing them to see personal information […]
This newly developed phone case breaks down even more barriers between you and your phone with a life-like "skin" phone case which responds to human contact such as pinching and tickling.
Cord cutters can stream it live on FS1.
Rep. Alexandria Ocasio-Cortez said the pressure she'd felt in Congress led her to "appreciate the enormous, consistent, and non-stop advocacy" of Bernie Sanders.


SoftBank Group Corp is attempting to become the majority owner of WeWork without assuming the onerous lease obligations of the U.S. office-space sharing firm, according to people familiar with the matter.
Mazda released more information about its upcoming EV, which will be unveiled at the Tokyo Motor Show next week. The vehicle in question appears to be quite swoopy, with a gently sloping roof.
With 22 inches of usable suspension travel, 30-inch-diameter tires and a turbocharged engine, there's not much this machine can't handle.

RELATED ARTICLES
Opinion: Venture capitalists need to take stock of reality after all the blitzscaling.
The Galaxy Note is one of the best phones you can buy right now. Is it time to switch allegiance?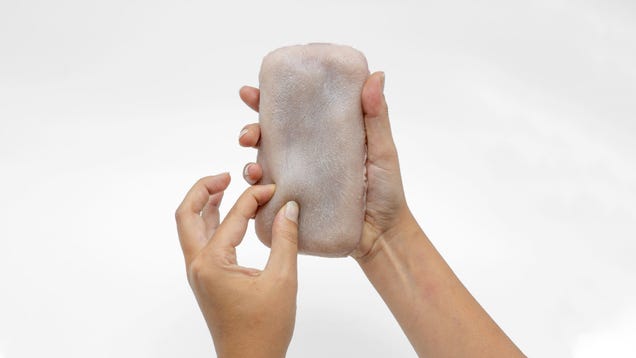 We're all too happy to scroll aimlessly on our phones for hours on end, but have you ever once stopped to think and ask that little device in your hands whether it feels held?


Read more...


(Bloomberg) -- Turkish President Recep Tayyip Erdogan vowed to resume Turkey's offensive against Kurdish forces in northeast Syria if they don't withdraw by the end of a U.S.-brokered five-day truce on Tuesday night.Kurdish and Turkish officials have repeatedly accused each other of violating a truce announced by U.S. Vice President Mike Pence on Thursday to allow Kurdish fighters to withdraw from a safe zone along the border. Turkey denied claims by Kurdish-led Syrian Democratic Forces that no safe corridor had been created from the border town of Ras al-Ayn, saying a convoy of ambulances evacuated the wounded on Saturday in coordination with the U.S.Highlighting the fragility of the truce deal, Turkey and the Kurds have disagreed on its parameters. The SDF has said the cease-fire was limited to the 120-kilometer (75-mile) strip between the border towns of Tal Abyad and Ras al-Ayn. Erdogan says the deal requires Kurdish fighters to withdraw from an area 444 kilometers long and 32 kilometers deep.The U.S. fought with the SDF for years to defeat Islamic State but withdrew from the area as Turkey began a long-threatened offensive this month to clear a part of northeastern Syria of Kurdish militants it considers a threat to national security. Abandoned by the U.S., the Kurds made a deal with Syrian President Bashar al-Assad who's troops have deployed to the border with Turkey, upending old alliances and pushing the eight-year-old Syrian war into an unpredictable new phase.Here is a rundown of major e
A man handing out leaflets for a Hong Kong pro-democracy protest was attacked by a knife-wielding assailant who slashed his neck and abdomen on Saturday, days after a leading activist was left bloodied in another street attack. The injured 19-year-old, wearing black clothes and a black face mask, was knifed near one of the large "Lennon Walls" that have sprung up around the city during months of demonstrations, police said. Footage posted on social media showed another man holding a knife shortly after the attack and shouting: "Hong Kong is part of China... (You) messed up Hong Kong".


If you've been using Linux on DeX (aka Linux on Galaxy) to turn your Samsung phone into a PC, you'll need to make a change of plans. Samsung is warning users that it's shutting down the Linux on DeX beta program, and that its Android 10 update won't...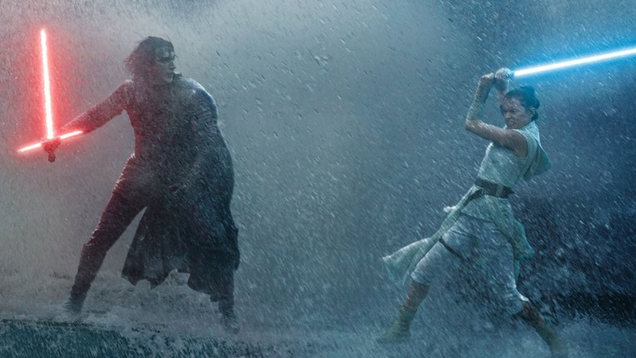 Don't pretend you don't want to know.

Read more...


The trailer will debut on Carrie Fisher's birthday, during Monday Night Football halftime.
REUTERSLONDON—Boris Johnson was left raging on Saturday as lawmakers forced the prime minister to seek yet another Brexit delay from the European Union. The extremely rare parliamentary vote taken on a Saturday did not reject Johnson's compromise deal with the EU outright, it merely demanded more time for the deal to be examined and inserted an additional failsafe to stop Britain from slipping out of the EU without an agreed deal on Halloween.No. 10 was furious because Johnson has repeatedly promised to leave the EU by October 31, and that will now become more difficult. Brexit campaign insiders lamented the destruction of Johnson's "head of steam," and an end to the momentum created by his unlikely success in securing a deal from Europe. After another vote that went against Johnson last month, the prime minister is now legally mandated to write to the EU asking for an extension to January 31. The government formally asked for the extension Saturday night, but also sent a letter from Johnson arguing against the delay.EU Council President Donald Tusk said in a tweet that he had received the request. "I will now start consulting EU leaders on how to react," he said.Johnson is expected to bring the withdrawal legislation to the floor of the House of Commons early next week, so he may only have to wait a few days to secure victory but Labour opponents—and nervous No. 10 insiders—believe that potential support for the deal may ebb away once lawmakers get the chance to fully examine t
The superhero novel was one of the Marvel Comics co-creator's final projects.
In this week's newsletter: Pendo raises $100M, 'cloud kitchens' is an oxymoron and 'Super Pumped' is hitting the small screen.
That may be faint praise, but it's still an overall excellent update with a new S Pen Stylus.
With all the data breaches, is there a way to know if my data is for sale on the dark web?
(Bloomberg) -- Britain's Parliament meets Saturday to pass judgment on Boris Johnson's Brexit deal. How will the day play out?0830 European Research Group of pro-Brexit Conservatives meets, to try to agree a position. The premier needs almost all of them to support him if his deal is to pass.0930 Parliament opens. Johnson will set out his deal in a statement, taking questions from Members of Parliament.1100 (roughly) When Johnson's statement is finished, they move to debating the deal. Speaker of the Commons John Bercow announces which amendments will be voted on. The one to watch has been proposed by Oliver Letwin.1430 (roughly) It's likely an MP will propose moving to a vote around this point.How does voting work? For a detailed look at the procedure, see: Order! Order! How the U.K. Parliament Will Vote on BrexitHow are the votes stacking up? See our tally: Can Johnson Pull Off the Impossible? We're Counting the VotesThey will vote on the amendments first. The government wants its motion not to be amended, so a "No" vote is a win for Johnson, and a "Yes" vote is a defeat. Each vote takes around 15 minutes.If Letwin's motion passes:Johnson is required by law to seek a delay to Brexit.They will then vote on the motion as amended.The government can't withdraw its motion at this point.Letwin argues that if his amendment has passed, the vote can still indicate how much support there is for Johnson's deal. But it would have no legal effect.If Letwin's amendment is defeated, or isn't selected for a vote:They will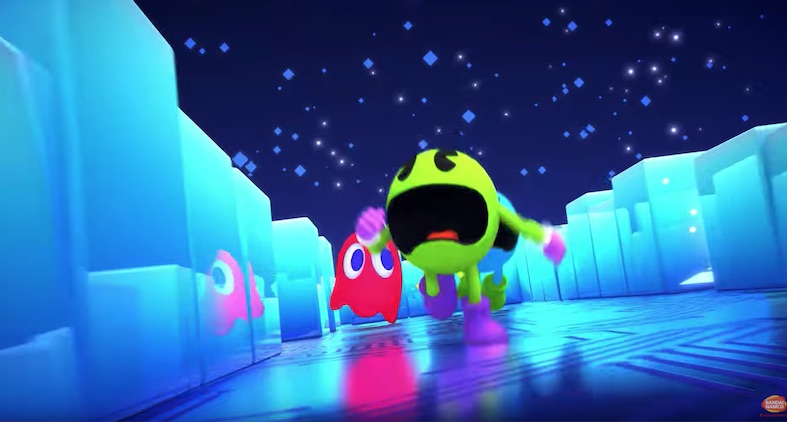 Apple Arcade gained a batch of new games today for the iPhone, iPad, Apple TV, and Mac.



RELATED ARTICLES
Blacklisted Chinese telecoms equipment giant Huawei is in early-stage talks with some U.S. telecoms companies about licensing its 5G network technology to them, a Huawei executive told Reuters on Friday.
With a win tonight the Astros advance to the World Series. Cord cutters can stream it live on FS1.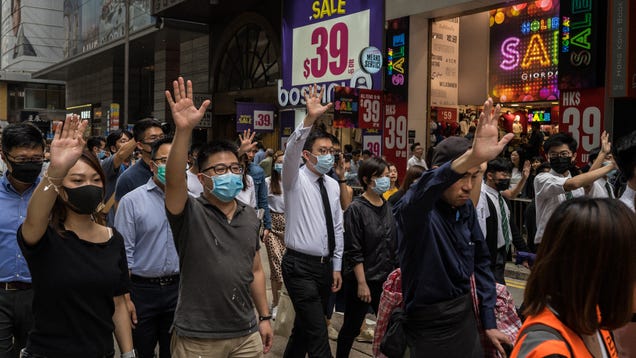 A bipartisan group of U.S. lawmakers on Friday cosigned letters sent to the chief executives of Apple and Blizzard expressing "deep concern" over recent decisions by the American companies that have negatively impacted app users and gamers "at the behest of the Chinese government."


Read more...


This EV, which will be revealed at next week's Tokyo Motor Show, is said to expand the automaker's signature Kodo design language.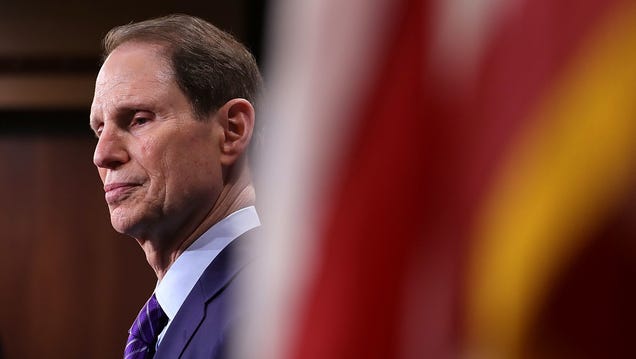 If you ask Sen. Ron Wyden, there's only one thing that will stop executives at Facebook and other tech giants from violating their users' privacy: the taste of prison chow.


Read more...



RELATED ARTICLES
Play Apple Arcade games now, or sign up for Google's Stadia streaming game service coming Nov. 19.
Microphones catch a submarine vent firing uberbubbles that floated to the surface and formed massive water domes.
"What the Trump era requires is a kind of dark psychic yoga that also creates space. More space for more vexation, and more space for more tolerance for that vexation."