Covid-19 symptoms, when they occur, vary widely and undertesting means many people have probably been unwittingly infected * Coronavirus - latest updates * See all our coronavirus coverageCovid-19 symptoms vary widely, and undertesting in many countries means that many people may have already had the coronavirus without having received a positive diagnosis. Is it possible to find out, and how should you behave if you think you may have been infected? Is there any way to know whether someone has had Covid-19 in the past?Dr William Hillmann: At this point, we don't have a test to tell that. We are developing antibody tests to check for a prior infection, but those aren't ready for clinical use yet. The only definitive way to know that you've had it is to get tested while you have it and to have that test be positive. Could I have had it and been asymptomatic? Hillmann: Coronavirus is actually quite a significant spectrum of symptoms, from people who are entirely asymptomatic and would have no idea that they have it to people with very mild, cold-like symptoms - runny nose, congestion, sore throat - to people with more flu-like symptoms - high fevers, muscle aches, shortness of breath and cough. All the way up to people with severe illness, who we're seeing in the hospital with respiratory failure, requiring ICU care. (Editor's note: recent reports suggest that loss of smell and taste are also signs of Covid-19 infection.) What percentage of carriers are asymptomatic?Dr David Buchholz: Right now in

RELATED ARTICLES
Teachers in city schools in New York City have been told not to use the Zoom video conferencing technology for distance learning amid security and privacy concerns, according to media reports.

RELATED ARTICLES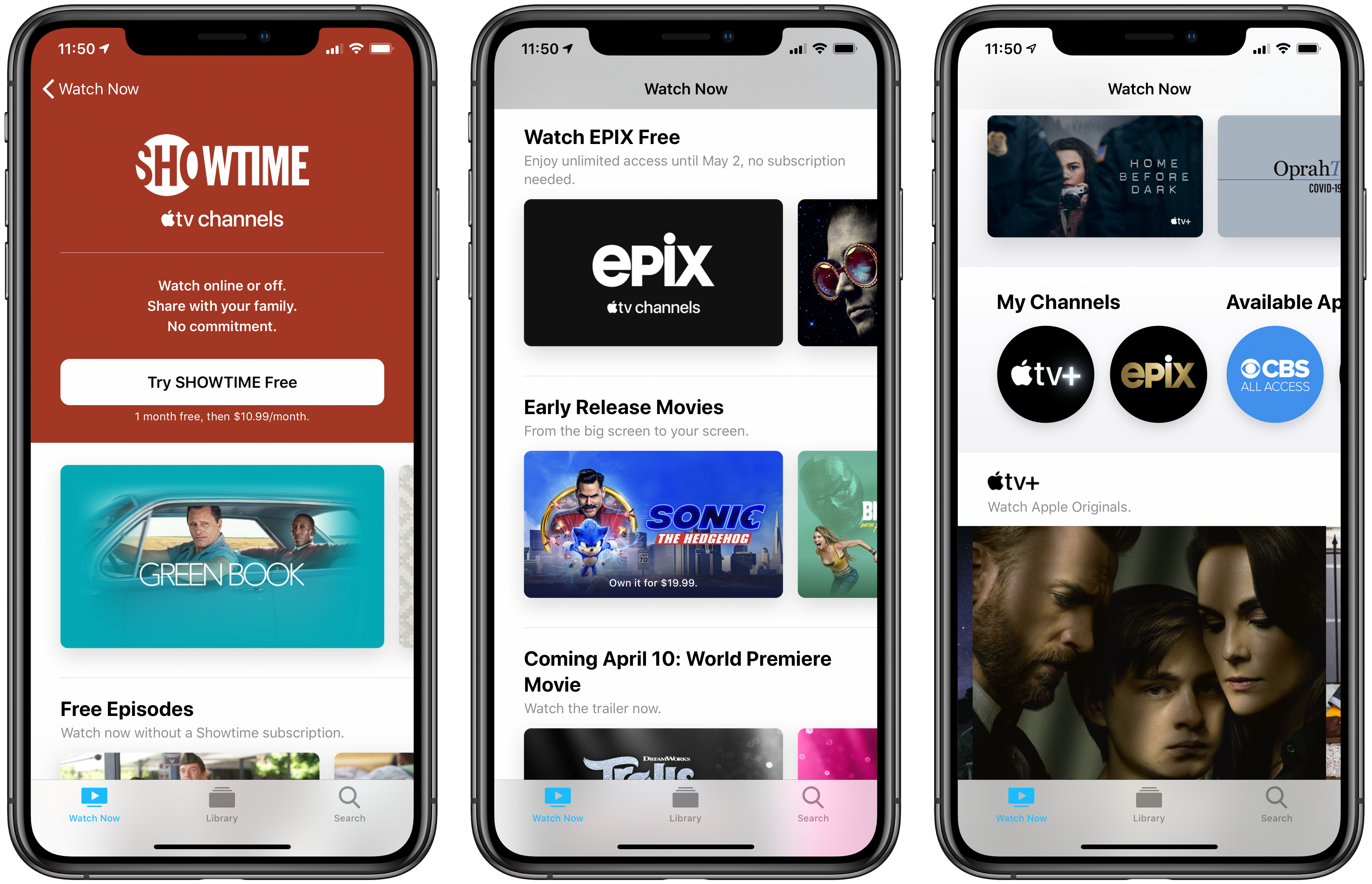 EPIX is currently offering free access to its catalog of movies and TV shows through the Apple TV Channels feature in the TV app, and many additional services are also offering extended free trials.



RELATED ARTICLES
Amazon.com Inc has been in contact with the CEOs of two coronavirus test makers as it considers how to screen its staff and reduce the risk of infection at its warehouses, according to internal meeting notes seen by Reuters.
This week... how the COVID-19 outbreak is impacting apps and the wider mobile app industry, more leaks about the new version of iOS, Apple bought Dark Sky, and more.
Stream concerts of your favorite bands and musicians like Ben Folds, Grand Ole Opry, Diplo, Melissa Etheridge, and more. #couchtour
Answer a few simple questions and this site will point you to emergency resources that could save you money and time.
Hey, good morning! You look fabulous. Engadget's review of the first iPad ten years ago lauded its potential, even if the first version of tablet software couldn't do much for one's productivity. Since then, Apple has slowly gotten aroun...

RELATED ARTICLES
Here's a look at our most important stories of the week ending April 4.

RELATED ARTICLES
China came to a standstill to mourn the patients and medical staff who died because of the coronavirus outbreak, with the country observing a nationwide three-minute silence. At 10 am Saturday, Citizens paused as cars, trains and ships sounded their horns, and air-raid sirens rang out in memory of the more than 3,000 lives lost to the virus in mainland China. In Beijing's Tiananmen Square, the national flag flew at half-mast, and state media showed President Xi Jinping and other officials standing outside a government compound wearing white flowers.


(Bloomberg) -- New York State reported the most deaths in a single day while Italy, the nation with the most fatalities in the world, had the fewest since March 26. Spain plans to extend its lockdown.U.S. deaths rose to more than 7,500 and the global tally exceeds 62,000. At least a half-dozen cruise ships remain at sea with passengers and crew as companies navigate long trips and struggle to find ports willing to let them dock. The big question remains: When, and how, will this end?Key Developments:Global cases top 1.1 million; deaths exceed 62,000: Johns HopkinsBread lines are forming in Mar-a-Lago's shadowThe virus is destroying ed jobs around the worldLandlords in peril as retailers withhold rentCruise ships, linked to the early spread, are still sailingThe maker of Purell gets tariff exclusionsNew York's Deadliest Day (2 p.m. NY)New York, the worst-hit U.S. state, recorded the biggest daily death toll yet, adding 630 fatalities for a total of 3,565, Governor Andrew Cuomo said. One thousand ventilators are due to arrive from China on Saturday. "This is a big deal and it's going to make a significant difference for us," Cuomo said. Oregon donated another 140. "We're not at the apex," Cuomo told reporters. New York City's total rose to 63,306 cases and 2,624 deaths.Read the full story here.Trudeau Plans Trump Call Amid Spat (1 p.m. NY)Canadian Prime Minister Justin Trudeau said he will speak to Donald Trump soon as the U.S. president escalates a battle with allies and 3M Co. over exports of medical equipment and N

RELATED ARTICLES
How can the new coronavirus affect people so differently — killing some while leaving others blissfully unaware that they have been infected at all?


* March sees 2,585 homicides - highest monthly figure on record * Mexico tries to pour resources into containing coronavirusMexico's homicide rate raced to a new record in March, as violence raged even as Covid-19 spread across the country and authorities urged the population to stay home and practise social distancing.Mexico registered 2,585 homicides in March - the highest monthly figure since records began in 1997 - putting 2020 on track to break last year's record total for murders.The surge in killings comes as federal and state officials put resources into containing the Covid-19 crisis and confront the prospect of an already sluggish economy falling even further - potentially deepening the misery for the more than 40% of the population living in poverty."It's business as usual [for drug cartels] with a risk of further escalation, especially if at some point the armed forces are called away for pandemic control," said Falko Ernst, senior Mexico analyst at the International Crisis Group.Violence has flared throughout the country, but it has been especially intense in the central state of Guanajuato, where criminal groups have battled over lucrative territories rife with theft from pipelines.The bloodshed has hit shocking levels in the city of Ceyala - home to a major automotive manufacturing plant - with gunmen engaging security forces in shootouts, blockading streets and torching businesses.Francisco Rivas, director of the National Citizen Observatory, which monitors security issues
Many states are relaxing alcohol delivery laws as liquor stores are deemed an essential service during the pandemic. Here's how to find a service you can use in your area.
Top infectious disease expert Dr. Anthony Fauci left the hosts of Fox & Friends disappointed and frustrated Friday when he threw cold water on their insistence that the anti-malarial drug hydroxychloroquine is a game-changing cure for the coronavirus.Citing a recent poll showing that 37 percent of doctors around the world feel the drug is currently the most effective treatment of COVID-19, co-host Steve Doocy added that frequent Fox News guest Dr. Mehmet Oz recently touted a small Chinese study that found the drug had some efficacy in treating the virus.Doocy went on to play a clip of Dr. Oz wondering whether Fauci was impressed with the results of that study. The Fox host asked the top physician to respond to the TV doctor."That was not a very robust study," replied Fauci, a member of the White House coronavirus task force. He also pointed out that while there's still a possibility of a "beneficial effect," the scale and strength of the evidence is not "overwhelmingly strong.""But getting back to what you said just a moment ago that 'X percent'—I think you said 37 percent—of doctors feel that it's beneficial. We don't operate on how you feel. We operate on what evidence is, and data is," he continued. "So although there is some suggestion with the study that was just mentioned by Dr. Oz—granted that there is a suggestion that there is a benefit there—I think we've got to be careful that we don't make that majestic leap to assume that this is a kno
Zachary Frenette spent about two weeks fighting to get help under a new Uber policy. It worked, but only after he got the news media involved.
Now might actually be a good time to buy a new phone. Prep yourself and look for deals.
What's the difference between a face mask and a covering? Can you buy premade face masks? How do you donate them? We answer these questions and more.
Zachary Frenette spent about two weeks fighting to get help under a new Uber policy. It worked, but only after he got the news media involved.
The CDC has reversed its recommendations about using face masks as the coronavirus pandemic develops. Here's what that means.
The surprisingly good iTeknic earbuds include memory-foam tips and support both wireless and USB-C charging.
Wash your hands and stay at home as much as you can. Please be careful. I love you. NEW RESOURCES CNBC: New Google site shows where people in a community are taking […]
Now might actually be a good time to buy a new phone. Prep yourself and look for deals.
Even though many sporting events are on hold, there are still ways to play.
Save $130 on last year's flagship phone just in time for it to inherit the Galaxy S20's hot new camera features.
As restrictions tighten across countries and states, we help you determine if you can go on walks, to the store or for a drive during the coronavirus outbreak. Here are the rules.
The $4.99-a-month service includes more than 110 games.
Since 2016, social media companies have faced an endless barrage of bad press and public criticism for failing to anticipate how their platforms could be used for dark purposes at the scale of populations—undermining democracies around the world, say, or sowing social division and even fueling genocide. As COVID-19 plunges the world into chaos and […]
"If I were to get really sick, my sisters know I don't want to take a ventilator from someone else who may need it," Paige said.



RELATED ARTICLES
Google location data released Friday presents a stark picture of how the coronavirus pandemic has upended the lives of more than 3.9 billion people -- half the world's population -- who are under some form of lockdown, causing massive shifts in human behavior.

RELATED ARTICLES
Zoom has decided to cease development of new product features so it can focus on fixing various privacy and security issues.

The company has seen a surge in the use of its platform in recent weeks, as self isolation in response to the Covid-19 pandemic ramps up the demand for video software. As its popularity has boomed - both for business and personal use - and the company's stock price rocketed, underlying vulnerabilities in the platform have become apparent. 

[ Related: 7 Zoom tips for working from home ] "Zoom-bombing," where intruders have been able to access video meetings that were not password protected, has led to serious privacy concerns, with uninvited attendees harassing online A.A. meetings and church meetings, for example. The FBI this week warned of unauthorized access to virtual classrooms and recommended that users change security settings to protect meetings. 

To read this article in full, please click here


With gas lines across Venezuela growing, a controversial shipping magnate has stepped in to prevent the country from running out of fuel amid the coronavirus pandemic, The Associated Press has learned. The fuel shortage, in the nation that sits atop the world largest crude reserves, is the latest threat to Nicolas Maduro's rule at a time he is under intense U.S. pressure to resign. Wilmer Ruperti's Maroil Trading Inc. billed state-owned oil monopoly PDVSA 12 million euros last month for the purchase of up to 250,000 barrels of 95-octane gasoline, according to a copy of the invoice obtained by AP.


Google, Microsoft and Mozilla have each issued reprieves to Transport Layer Security (TLS) 1.0 and 1.1, aged encryption protocols that were to be bounced from browser support in March, because of the COVID-19 pandemic.

By common agreement, Google's Chrome, Microsoft's Internet Explorer (IE) and Edge, and Mozilla's Firefox were to disable support for TLS 1.0 and 1.1 early in 2020. They, along with Apple - which produces Safari - announced the move a year and a half ago, noting then that the protocols had been made obsolete by TLS 1.2 and 1.3.

To read this article in full, please click here


The German automaker partnered with Faurecia to build critical protective gear for those fighting the coronavirus outbreak.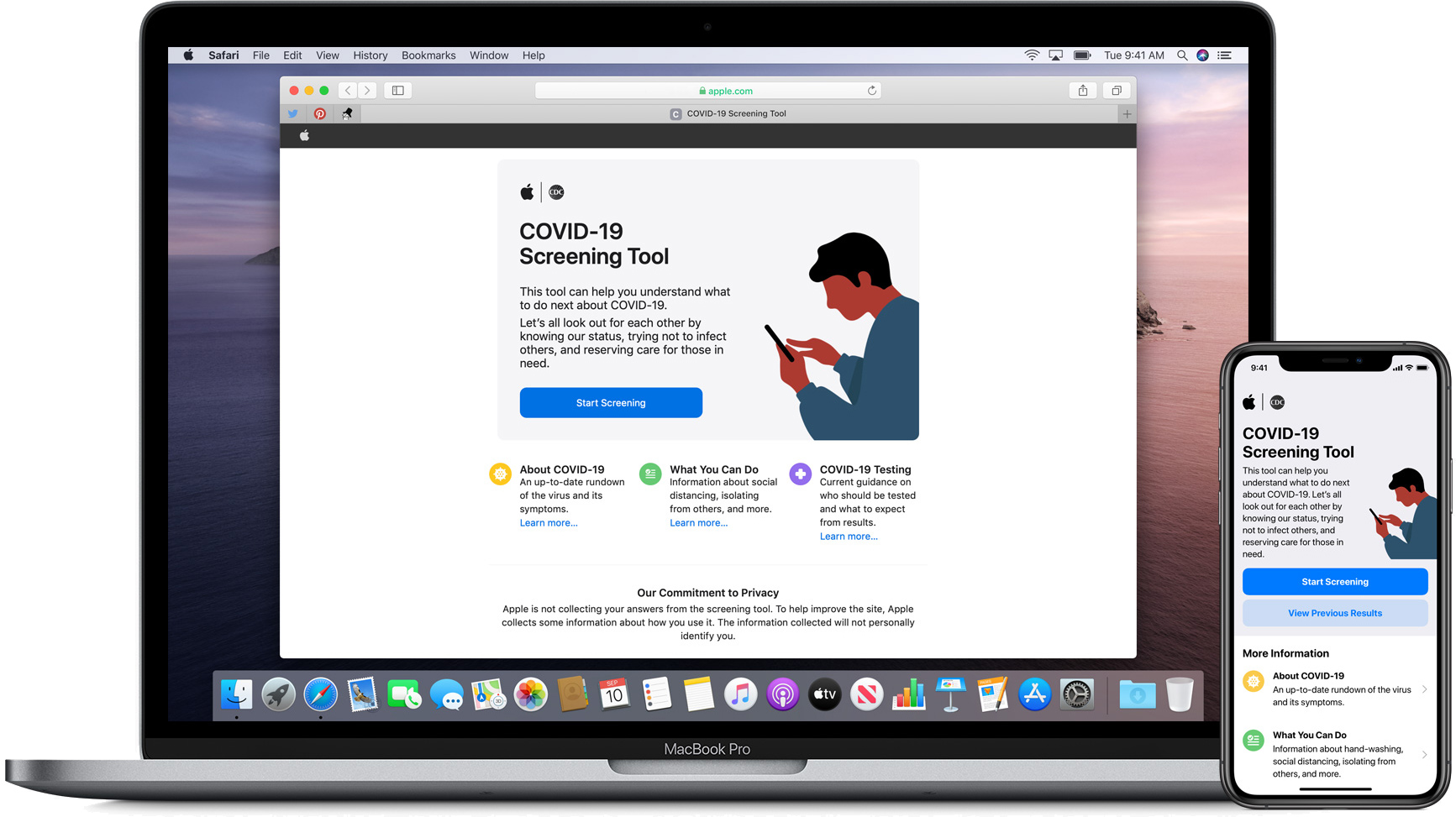 Four U.S. senators, Bob Menendez, Kamala Harris, Cory Booker and Richard Blumenthal, on Friday sent a letter to Apple CEO Tim Cook expressing concern over "the safety and security of Americans' private health data" in regard to the recently released COVID-10 website and app, reports Bloomberg.


We're now several weeks into what has become a very big dip for the global economy due to the coronavirus pandemic, but amidst that, we are seeing are some notable pockets of investment activity emerging that will help shape how the future startup landscape will look. Today, one of the biggest venture capital firms in […]
At least two U.S. state attorneys have sought information from Zoom Video Communications Inc following multiple reports that questioned the privacy and security of the video-conferencing app.
Elon Musk says it may have been "a test configuration mistake."
Russia is ready to cooperate with Saudi Arabia and the United States to cut oil production, President Vladimir Putin said Friday. Putin said Russia was willing to make agreements within the framework of the OPEC group and that "we are ready for cooperation with the United States of America on this issue," according to a statement published by the Kremlin. Oil prices have tumbled in recent weeks in the face of a drop in demand and global economic uncertainty over the new coronavirus pandemic.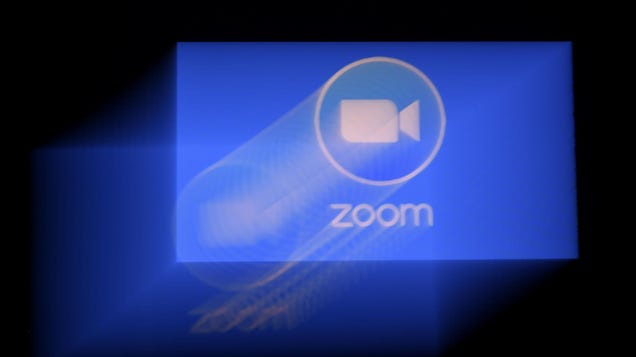 For those unaware, Zoom officially has a porn problem. The multibillion-dollar video messaging mainstay among employees at Johnson & Johnson and the Department of Homeland Security—not to mention a household name among currently house-bound citizens across the country—has been rocked by story after story of pranksters…

Read more...


The eNASCAR iRacing Pro Invitational Series heads to the Bristol Motor Speedway this Sunday.
The USPS says it has implemented a raft of measures to fight the virus. Two postal workers we spoke with said it hasn't materialized.



RELATED ARTICLES
I didn't see this as an enterprise-focused story at first, but a recent compromise between Amazon and Apple shows how communication can help even opposing businesses solve problems and grow value.

Amazon and Apple make a deal Amazon this week suddenly began permitting Prime subscribers to access and purchase content from Prime using the iOS app.

To the vexation of many users, this wasn't possible before. You had to visit Amazon's site on a computer, purchase the item you wanted, and only then could this be accessed using an iOS device, including Apple TV.

The process was annoying, and was purely driven by the two billionaire multinationals arguing over who would get to keep a share of the purchase price.

To read this article in full, please click here


With people forced out of their offices and schools to avoid spreading coronavirus, there are more video calls going on than ever. However, a significant chunk of the action has gone to Zoom, and not Skype, Microsoft's product that has been at th...
New research has prompted authorities to change their position Friday on the widespread use of non-medical masks in public.


U.S. Attorney General William Barr declared on Friday that the federal Bureau of Prisons (BOP) is facing emergency conditions due to the fast-spreading coronavirus, paving the way for the agency to begin releasing more inmates out of custody and into home confinement. Barr said under his emergency order, priority for releasing vulnerable inmates into home confinement should be given first to those housed in federal prisons that have been hardest hit by COVID-19, including facilities such as Oakdale in Louisiana, Elkton in Ohio and Danbury in Connecticut. Barr's order comes after five inmates at FCI Oakdale 1 and two at FCI Elkton 1 died from COVID-19, the respiratory illness caused by the novel coronavirus.


But medical-grade N95 masks, which are in short supply, should be reserved for health workers. And don't stop social distancing or hand washing.
The game's release is being postponed due to logistical concerns caused by the spread of the coronavirus.

RELATED ARTICLES
Since the coronavirus pandemic swept across the globe this year, the World Health Organization (WHO) has become the target of an array of cybersecurity attacks - but recent efforts to hack into the system have some cybersecurity experts especially concerned.
The US Federal Communications Commission and the Federal Trade Commission say "gateway" providers must crack down on these unwanted calls, or else.
That's about 56% off unlimited access to more than 100 games and other perks. Plus: A deal on PlayStation Plus for 43% off.
Calls for coronavirus ceasefires have not halted Middle East battles



RELATED ARTICLES
These days, any connected device with a microphone could arguably be treated with suspicion, from smart speakers to phones to computers. Apple helped to address privacy concerns in 2018 by adding a feature that disconnects MacBook microphones when th...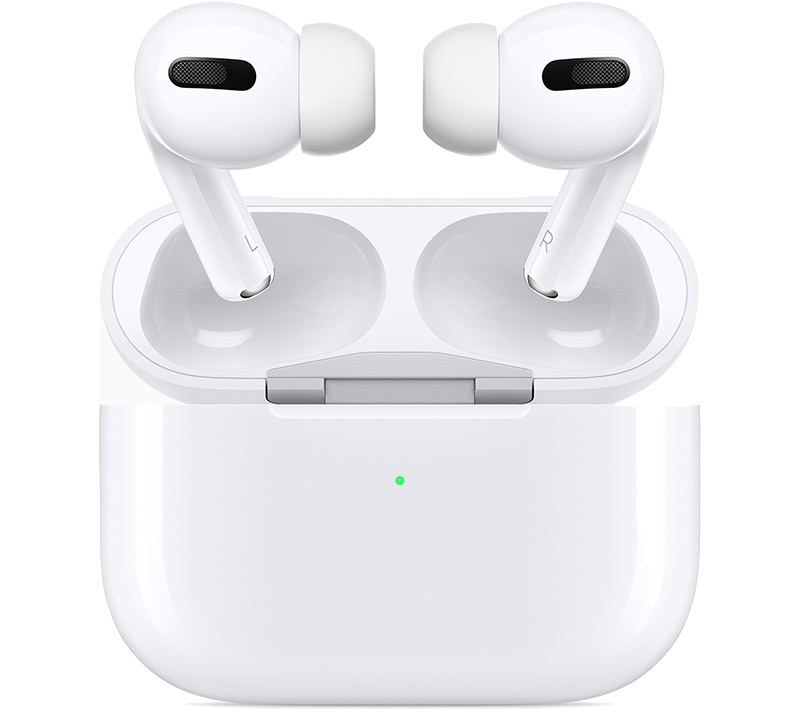 Apple's AirPods Pro have returned to their low price of $234.98 on Amazon, down from $249.00. At about $14 off, this remains the lowest price we've ever tracked for a brand new model of the AirPods Pro among the major Apple resellers online.


At least two U.S. state attorneys have sought information from Zoom Video Communications Inc following multiple reports that questioned the privacy and security of the videoconferencing app.
Capture and download your best gaming moments.
Wash your hands and stay at home as much as you can. Please be careful. I love you. NEW RESOURCES BusinessWire: The American Hospital Association and AVIA Launch New Tool to Support […]
Cadillac's handsome new luxury seven-seater expands and improves on the smaller XT5's formula, but now faces even stronger competition.
If you're sick of peeling the tape off your laptop's camera every time you need to call into a virtual meeting, look no further than the Android phone lying on your desk. That's right, you can use your Android phone as a makeshift webcam for Zoom or Skype video calls—no cables required.

There are a few different apps you can use, depending on your PC. If you have a Mac, your best bet is EpocCam, which also works well with an iPhone or iPad. For Windows or Linux users, we like DroidCam. Both offer free and paid tiers, depending on your streaming needs.

To read this article in full, please click here



RELATED ARTICLES
Looking for a new way to entertain yourself? From role-playing games, to battle royales, to open-world masterpieces, the Launcher team endorses these can't-miss titles.
If you've been itching to try out the Galaxy S20's best features but don't want to drop a ton of money on a new phone right now, you'll soon have your chance. As part of a global update rolling out to all users as of April 3, Galaxy S10 and Note 10 users will gain a variety of software enhancements that were previously exclusive to the S20.

Update 4/3: Samsung has announced that the software update is rolling out to Galaxy S10 and Note 10 users in the U.S. beginning today.

To read this article in full, please click here


Lots of good stuff in the New Resources section today. I'm only doing one of these newsletters a day so they're going to be enormous. Wash your hands and stay at home […]
Updated April 1, 2020 to add information on the tax-filing deadline extension due to COVID-19. (No, this is not an April Fools' gag!)

In normal circumstances, the countdown to getting your 2019 taxes filed would begin in ernest today. But seeing as circumstances are far from normal, the deadline for filing both federal and state taxes has been extended. (Good news, procrastinators!) All federal taxes are now due on July 15, 2020.  As TurboTax points out in a helpful FAQ, no additional action is required on your part to be eligible for the federal extension—it applies across the board. 

To read this article in full, please click here


BMW's new 8 Series is at its best in its largest four-door Gran Coupe form.