iPhone maker has acquired the startup's assets and hired many of its engineers, Axios reports.
The retailer announces the first head-to-head challenger to Amazon's annual mega-sale.

RELATED ARTICLES
San Francisco's Board of Supervisors unanimously approved an ordinance today that prohibits the sale of e-cigarettes within the city. If signed into law, the new legislation would amend the city's health code, making it illegal for stores to sell vaping products or for online retailers to ship them to San Francisco addresses, which means it […]
Boeing's Starliner capsule has successfully touched down at the US Army's White Sands Missile Range even though it didn't deploy all of its parachutes. The company had to disable two of its over half a dozen parachutes, so it can pass the final and m...
Memory-chip maker Micron Technology Inc said it had resumed some shipments to China's Huawei Technologies Co Ltd and still expected demand for its chips to recover later this year, sending its shares 10% late on Tuesday.
Well, it's official: The Office is leaving Netflix . Michael Scott and the rest of Dunder Mifflin will be heading for another streaming service come January 2021. By far the most popular show on Netflix in 2018, The Office was bound to leave the service eventually — or, at the very least, see some HUGE […]
The latest self-driving firm to be consolidated is Drive.ai. The startup has been working on AI tech for autonomous vehicles for a few years, but found itself low on cash in an increasingly competitive market. Now, just as the San Francisco Chronicle...

RELATED ARTICLES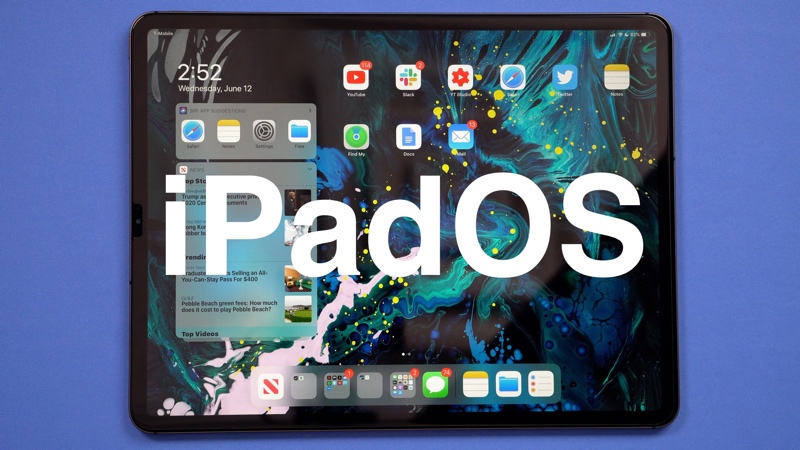 Apple released a public beta of iPadOS for compatible iPad models, enabling users who aren't signed up for the Apple Developer Program to test the software update ahead of its official release in the fall.



RELATED ARTICLES
A twin-turbo V8 engine allows Bentley's exquisite Continental GT to loosen its collar and flex its newfound athleticism.
What to expect, what to know and when we'll know it.
Chevy's new heavy-duty Silverado pickup trucks aim to make towing a breeze.
Features like face detection, dictionary additions and text stylizations have been included in the iWork update.
The policy concerns hate speech in France.

Apple today updated its line of iWork apps for iOS and macOS, bringing new features to Pages, Keynote, and Numbers on both iOS devices and Macs.


In a world first, Facebook has agreed to hand over the identification data of French users suspected of hate speech on its platform to judges, France's minister for digital affairs Cedric O said on Tuesday.
Beta life isn't for everyone. If there are too many bugs, you can roll back.
Microsoft's storage service wants to take over the space Dropbox is exiting.

RELATED ARTICLES
A New York man who passed away last Tuesday while vacationing in the DominicanRepublic allegedly died from respiratory and heart failure, CNN reports


Companies able to get around ban by taking advantage of how goods are labeled, sources tell the New York Times.

RELATED ARTICLES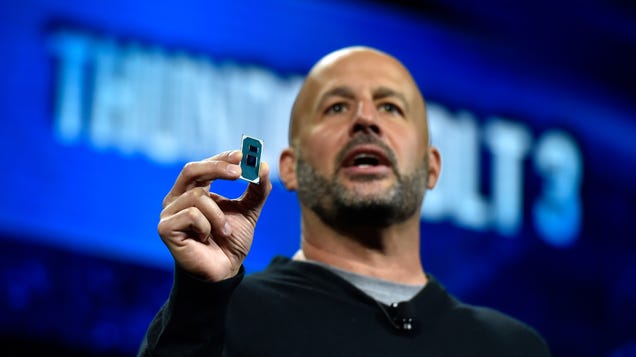 The Trump administration banned the sale of American technology to the Chinese tech giant Huawei in May but U.S. companies including Intel and Micron are selling computers chips to Huawei once again, according to a report in the New York Times.


Read more...




A unanimous vote by San Francisco's Board of Supervisors has effectively banned the sale of e-cigarettes in the city. Pending approval by the mayor, the prohibition is the first of its kind in the United States and will commence in early 2020.

.. Continue Reading San Francisco bans sales of e-cigarettes from 2020

Health & Wellbeing

Banned E-cigarettes Electronic Cigarettes Law
Microsoft said Tuesday that OneDrive subscribers will receive a new OneDrive Personal Vault option that adds increased security to their online files, as well as additional storage tiers for existing subscribers.

Personal Vault is designed for files you really hold dear: tax information, scanned passports, that sort of thing. OneDrive Personal Vault will debut overseas, specifically Australia, New Zealand, and Canada, and will be available worldwide by the end of the year. OneDrive Personal Vault will offer the same features for free-tier and Office 365 subscribers, save one: O365 users can allocate as much space as they want to the Personal Vault, while those who use the free or the 100GB paid tier of OneDrive will be able to add a "limited number of files" to the Personal Vault.

To read this article in full, please click here


Apple earlier this month issued previews for this year's upgrades to iOS and macOS, its two most popular operating systems, at the firm's annual Worldwide Developers Conference.

It also debuted a new OS for the iPad - called, not surprisingly, iPadOS - and seeded a preview of that, too.

The betas of iOS 13, iPadOS and macOS 10.15 - the latter's nickname came from another California location, "Catalina" - were initially delivered only to registered developers. But anyone who wants to run the rougher code can do so now: Free public betas for iOS 13, iPadOS and Mojave were released Monday, a week before the start of July, the month Apple had initially pegged as the availability window.

To read this article in full, please click here



RELATED ARTICLES
If you're brave enough, the public beta will give you a chance to test Apple's latest wares early.


SpaceX is on a mission to recover and reuse as much of its launch systems as possible, and its remarkable rocket landings continue to demonstrate this vision in spectacular ways. A perhaps less sophisticated part of this strategy involves catching pieces of rocket as they plummet back toward Earth, something the company managed to pull off for the first time following yesterday's landmark Falcon Heavy launch.

.. Continue Reading SpaceX catches a falling piece of rocket with a giant net

Space

Falcon Heavy Rocket SpaceX
Selling vapes like Juul will be prohibited within six months.
The center core couldn't stick the landing but it was a thrilling nighttime launch for the world's most powerful rocket.

RELATED ARTICLES
K-Lite Codec Pack is a collection of components needed for audio and video playback in DirectShow players such as Windows Media Player, Media Center, and Media Player Classic. It is designed as a user-friendly solution for playing all your movie files. You should be able to play all the popular movie formats and even some rare formats. [License: Freeware | Requires: Win 10 / 8 / 7 / Vista | Size: 57.0 MB ]

RELATED ARTICLES
Microsoft today announced OneDrive Personal Vault, a new security layer on top of its OneDrive online file storage service that adds additional security features to keep your files save. The security features ensure that the only way to access these files is with a strong authentication method or two-step verification, which can include a fingerprint […]
Kitty Hawk, the flying car company backed by Google's Larry Page and led by Udacity co-founder Sebastian Thrun, has struck a deal with aerospace giant Boeing. The terms of the strategic partnership are vague. But it appears the two companies will collaborate on urban air mobility, particularly around safety and how autonomous and piloted vehicles […]

RELATED ARTICLES


Automakers around the world have spent much time looking at futuristic cars that will drive themselves. BMW takes a sharp right turn away from this trend with the all-new Vision M Next concept, exploring what the future of cars will look like for enthusiasts who want to continue wrapping their leather-clad fingers around the steering wheel. The car's suite of next-generation technologies isn't there to take over driving, but to connect driver and vehicle toward voraciously devouring the pavement ahead.

.. Continue Reading BMW concept shows heart-pounding performance will remain relevant in the self-driving future

Automotive

BMW Concept Cars Plug-in Hybrid Supercars
Micron Technology Inc said it had resumed some microchip shipments to Huawei Technologies Co Ltd and still expects demand for its chips to recover later this year, sending shares up as much as 10% late on Tuesday.
Stay on top of live deals during Amazon's shopping blowout, running July 15 and 16.

RELATED ARTICLES
Apple will officially release it this fall, but you can check out MacOS 10.15 Catalina today by downloading the public beta.


After briefly teasing it at CES back in January, HTC has now fully whipped the covers off the new VR headset, the Vive Cosmos. The new headset seems to be positioned towards the upper-middle of the range, featuring inside-out tracking, improved displays, and a modular design.

.. Continue Reading HTC Vive Cosmos claims crown for clearest VR headset

VR

Gaming HTC HTC Vive PC Virtual Reality VR
San Francisco-based Forerunner Ventures is best known for its long string of bets on successful and fast-growing consumer companies. Now, its newest partner, Brian O'Malley, who has a knack for finding startups that straddle both the consumer and enterprise worlds, has written his first check on behalf of the firm, and it's largely in that […]
The Office is one of NBCUniversal's most prized possessions.

RELATED ARTICLES
Facebook Inc's fine for withholding WhatsApp messages from a drug-trafficking investigation in Brazil should be reduced to 23 million reais ($6 million), a Brazilian federal appeals court ruled on Tuesday.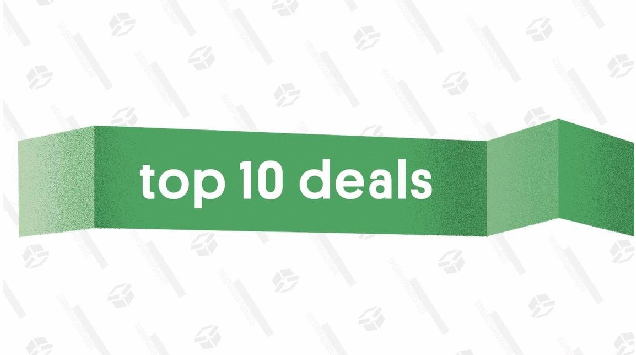 We see a lot of deals around the web over on Kinja Deals, but these were our ten favorites today.

Read more...


The iPhones arriving this September will feature more cameras than ever, according to various leaks from the past few months. Apple is said to be bringing triple-lens cameras to the iPhone 11 and iPhone 11 Max, while the iPhone XR successor will get a dual-lens shooter. Apple will likely bake a bunch of extra camera features into iOS 13 to take advantage of the additional lens, but these have yet to leak.A new story from the UK, meanwhile, does mention a camera feature that Apple has abandoned because of costs.Apple is believed to be the major Nanoco client that canceled a multi-million dollar deal, per The Telegraph, which crashed its stock by 74%. If this kind of stock behavior sounds familiar, it's because it happened in the past with UK companies that lost lucrative supply deals with Apple.Nanoco would not confirm the identity of the customer, but the company did announce a contract with a "large undisclosed US listed corporation" in 2018 valued at £17.1 million ($21.75 million) over two years, which amounted to more than half its revenues. The Telegraph believes that company to be Apple.The two parties were working on advanced image sensors that should have been featured in this year's iPhones, but Apple apparently abandoned Nanoco's quantum dot technology in favor of an alternative.Quantum dot technology allows for "precise control of light that allows for higher-quality digital camera sensors than the silicon ones in today's smartphones," the report notes, adding that quantum dot t
This is Amazon's lowest price ever.
These days, there are plenty of ways to score video games for cheap. Seems like there's a new sale every week or two, not to mention the various subscription services and Epic's penchant for giving away freebies. But the Steam Summer Sale is an institution, damn it, and I still get a bit excited when it rolls around again.

If that applies to you as well, then good news: The Steam Summer Sale has rolled around again. The 2019 edition arrives replete with the Steam Grand Prix, a racing-themed minigame that tasks you with joining a team—Pig, Hare, Cockatiel, Tortoise, or Corgi—that will award points based on how much you buy and for completing certain quests. The "Best Drivers" will apparently be given free games from their Wishlist, so be sure that's in order if you plan to partake.

To read this article in full, please click here


Chinese electric vehicle maker BYD Co Ltd said on Tuesday it had opened its first plant in Canada, which will initially focus on assembling buses for the Toronto Transit Commission, a public transport agency.

RELATED ARTICLES
This modified 5 Series has three electric motors and is capable of some seriously quick acceleration.
Twelve South has released a new wireless charger that essentially functions as three chargers in one. The HiRise Wireless has a desktop charging stand for your smartphone and a removable USB-C wireless charging pad for when you're on-the-go. That pad...
The groups behind a push to get the U.S. Federal Trade Commission to investigate YouTube's alleged violation of children's privacy law, COPPA, have today submitted a new letter to the FTC that lays out the appropriate sanctions the groups want the FTC to now take. The letter comes shortly after news broke that the FTC […]

RELATED ARTICLES
The powerful rocket is carrying an assortment of cargo, including a solar sail, an atomic clock and the ashes of 152 people.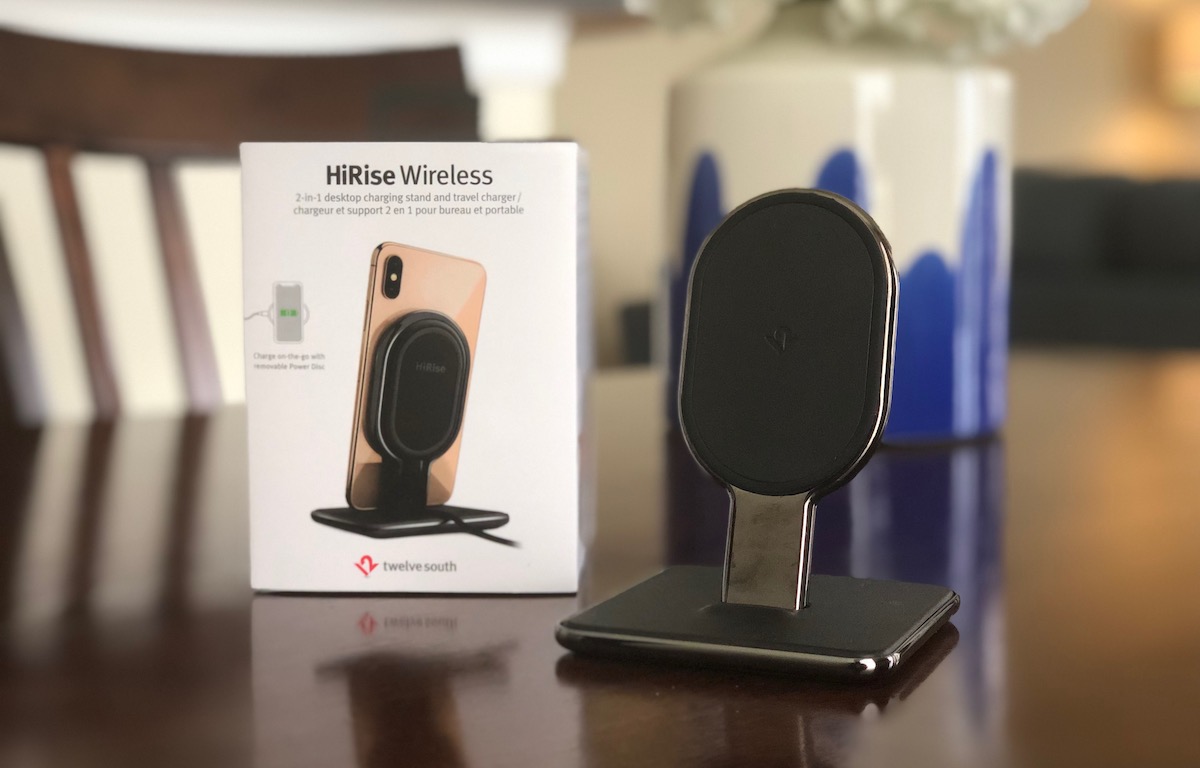 Twelve South today announced its latest HiRise accessory, called the "HiRise Wireless," and it's available to purchase now on Twelve South's website. The new accessory is a multi-purpose wireless charging stand with two distinct positions: you can charge your iPhone upright in a traditional stand position, or pop out the Qi-certified Power Disc for a miniature device that's perfectly sized to charge AirPods, or to bring with you when you travel.


SpaceX has managed to do another thing which seemed audacious and highly unlikely after a few early botched attempts - it used a ship at sea to catch the falling nosecone that shielded the cargo aboard its Falcon Heavy rocket during launch. The maneuver saw a SpaceX -owned barge called Ms. Tree rigged with a […]
YouTube is full of channels for learning how people survived centuries ago. They might be the nicest places on the internet.
German high-end carmaker BMW said Tuesday it would accelerate its plans to build new electric models, as the whole industry comes under pressure to meet strict emissions regulations. The Munich-based manufacturer will offer 25 electrified vehicles in 2023, "two years earlier than originally planned," chief executive Harald Krueger said in a statement. Of those, more than half will be all-electric while the remainder will be hybrids, BMW said.