The first stimulus check provided up to $1,200 per person. Here's what we know about how big or small a second economic impact payment could be.

RELATED ARTICLES
Banning the use of the Chinese tech giant's equipment in high-speed wireless infrastructure is a major reversal by Prime Minister Boris Johnson — and a big victory for the Trump administration.
Nissan unveiled today the Ariya, an all-electric SUV with an estimated 300 miles of range and a starting price tag of $40,000 that marks the beginning of a four-year plan aiming for growth and profitability. The Nissan Ariya will first be sold in Japan in mid-2021, before heading to dealerships in the U.S. and Canada […]

RELATED ARTICLES
"My main thing is if we can't stay safe, how are our students going to stay safe?" Angela Skillings told WWBT.


It's only been three months since Oppo started offering its 40W "AirVOOC" wireless charging tech on its Reno Ace 2, but today, the company is already teasing a faster, more powerful 65W upgrade. With the same 4,000mAh dual-cell battery, Oppo claims t...

RELATED ARTICLES
It's worth the extra $10 for this ebook reader to escape Amazon's stranglehold on our lives.

RELATED ARTICLES

RELATED ARTICLES
The launch of a major Windows 10 update isn't the end of a process — it's really just the beginning. As soon as one of Microsoft's twice-yearly feature updates is released, the company quickly gets to work on improving it by fixing bugs, releasing security patches, and occasionally adding new features.

Here we've summarized what you need to know about every Windows 10 update being released to the public. First come updates to the latest version of Windows 10 — version 2004, known as the May 2020 Update — with the most recent updates on top.

To read this article in full, please click here



RELATED ARTICLES
Tom Hanks' WWII movie "Greyhound" saw the largest opening weekend release ever on Apple TV , according to "sources close to Apple" that spoke to Deadline.



RELATED ARTICLES
AMD Catalyst Driver Beta is a unified http://www.majorgeeks.com/mg/sortname/drivers.htmldriver which has been further enhanced to provide the highest level of power, performance, and reliability. http... [License: Freeware | Requires: 10|8|7 | Size: Size Varies ]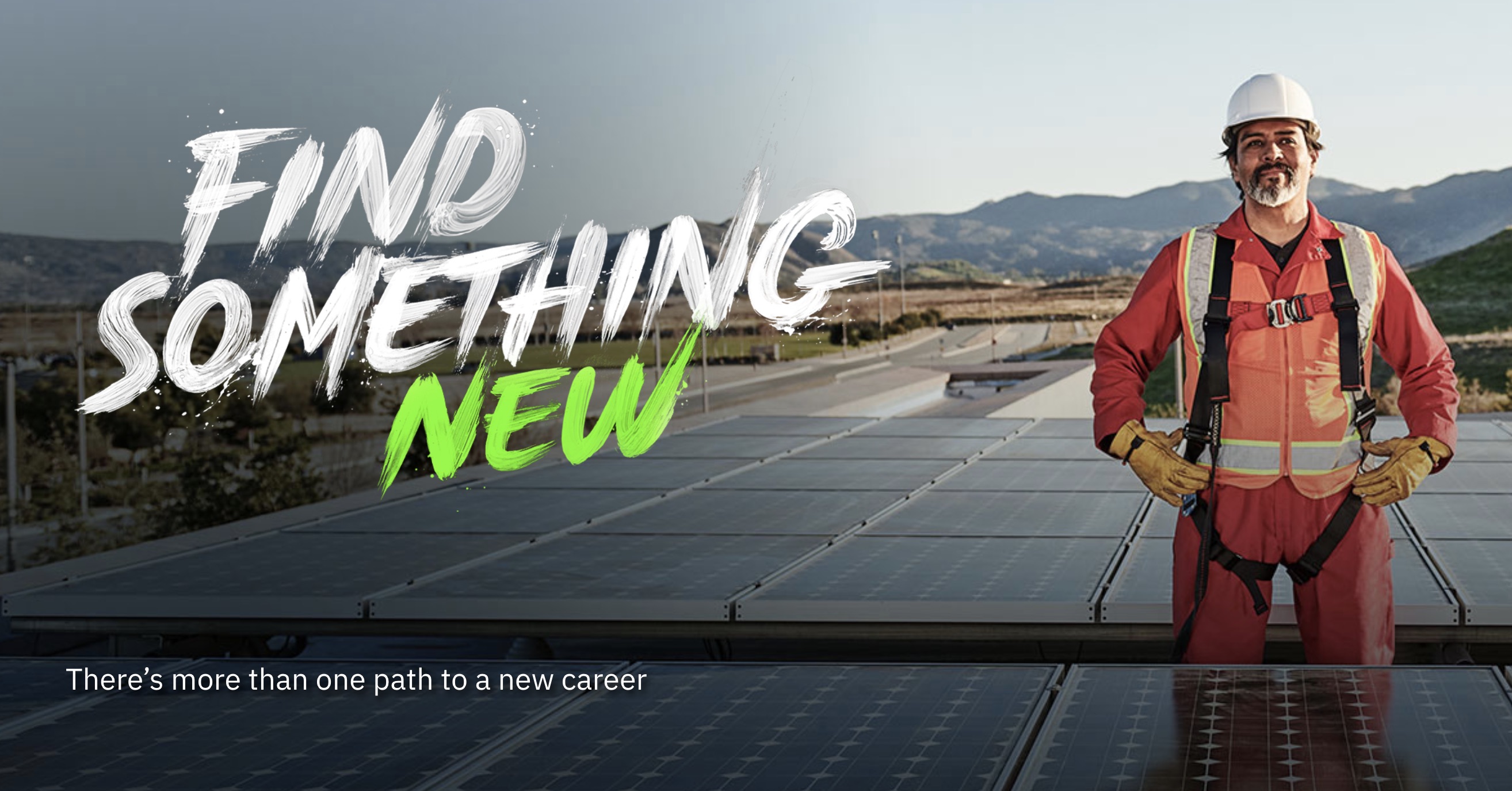 The White House's American Workforce Policy Advisory Board, the Ad Council, Apple, and others have partnered on a new "Find Something New" website that highlights the various paths towards a career beyond a four-year college degree, including apprenticeships, certification courses, online learning, an associate's degree, trades training, and more.


Ford's new Bronco is slightly more expensive than Jeep's Wrangler, but we're thinking it'll be worth it.

RELATED ARTICLES

RELATED ARTICLES
Camping off the beaten path is highly popular at the moment, and rugged 4x4s make for some of the best off-grid mini-campers, taking care of both overland travel and comfy(ish) accommodations. Land Rover realized it when it launched the new Defender with available outdoor accessory packs and a custom roof-top tent, but at $50K to start, the Defender isn't exactly the type of vehicle we'd want to ding and dirty on weekly camping adventures. The new Ford Bronco family is more that speed, and Ford is already thinking about how to transform its latest utility vehicles into overlanding and weekend camping rigs with a full accessory line of its own.

Continue Reading

Automotive, Transport

Ford, bronco, Off-road, Camping, RV, Off-grid, SUV, Outdoors


Donald Trump Jr. claimed Weiss' resignation exposed the "rampant attacks on anyone who breaks from the far-left narrative."


The IRS' Get My Payment tracker tool may not be hard to use, but you'll get more out of it if you know these simple tips before you begin.
Opinion writer and editor Bari Weiss is leaving the New York Times claiming she has been bullied and harassed by colleagues over her often controversial opinion articles, and alleging that Twitter is the paper's 'ultimate editor'.Ms Weiss has been a polarising figure for the paper and she frequently generated backlash on social media for her opinions. She is leaving the paper amid a debate in the elite media over the role of journalists and the prevalence of "cancel culture" within the industry.



RELATED ARTICLES
Reading for Racial Justice, Wyoming History, Hyperpartisan News, More: Tuesday ResearchBuzz, July 14, 2020 NEW RESOURCES Insight News: U of M Press releases "Reading for Racial Justice" digital collection for free Summer […]
YouTube TV has increased its price by 30%, but the beauty of live TV streaming services is that you can always cancel.
Boeing's T-7A Red Hawk Advanced trainer has passed another milestone, with a test prototype flying upside down for the first time. Flown by Boeing Test & Evaluation pilots Matt Giese and William Berryman, the trainer jet flew inverted over a dozen times in maximum afterburner.

Continue Reading

Military, Technology

Boeing, Saab, US Air Force, Aircraft



RELATED ARTICLES
Office 365 and Microsoft 365 subscribers always have the latest version of Microsoft Office — currently Office 2019. They also get more frequent software updates than those who have purchased Office 2019 without a subscription, which means subscribers have access to the latest features, security patches and bug fixes. But it can be hard to keep track of the changes in each update and know when they're available. We're doing this for you, so you don't have to.

Following are summaries of the updates to Office 365/Microsoft 365 for Windows, with the latest releases shown first. We'll add info about new updates as they're rolled out.

Note: This story covers updates released to regular Office 365/Microsoft 365 for Windows subscribers. If you're a member of Microsoft's Office Insider preview program or want to get a sneak peek at upcoming features, see the company's "Release notes for Office for Windows Desktop (Beta builds)" page.

To read this article in full, please click here


Following weeks of nationwide protests over a spate of police killings of Black people, President Donald Trump has claimed that "more white people" actually die at the hands of law enforcement.The president made the comment after appearing to briefly lose it when asked about the hot button topic in a CBS News interview."Why are African-Americans still dying at the hands of law enforcement in this country?" host Catherine Herridge asked, prompting the president to immediately recoil."So are white people. So are white people! What a terrible question to ask," he huffed. "So are white people."Studies have shown that Black men are about 3.5 times more likely than white men to die in police custody. White men were killed by the police in the highest numbers between 2013 and 2017, but white people account for a greater percentage of the U.S. population than Black people, according to a Harvard study.Trump has made white grievance politics and the culture war a centerpiece of his re-election push in recent weeks, defending Confederate memorials and military bases named after Confederate generals even as he derides those who took part in anti-racism protests as "bad, evil people" seeking to destroy the country.  Beyond that, he's targeted the only full-time Black NASCAR driver, Bubba Wallace, falsely accusing him of perpetrating a hate-crime "hoax" after a suspected noose was discovered in his garage at Alabama's Talladega Superspeedway last month. Trump took to

RELATED ARTICLES
Google's Zoom-rivaling video chat service will soon be available through Gmail on your phone. Here's how to set it up.
Tax Day 2020 is Wednesday, July 15. You still have time to file your taxes or apply for an October extension. We also tell you about the standard deduction, 401(k) plans, health savings accounts and more.
Here's everything significant happening on the launch pad and beyond the atmosphere this year.
Lawmakers in Texas just gave Tesla and its CEO Elon Musk another incentive to locate its next factory there. Commissioners in Travis County, home to Austin and the possible next Tesla factory, approved Tuesday property tax breaks worth at least $14.7 million — and potentially more — over 10 years. The incentives are on top […]
All the answers to your stimulus payment questions are here: How much of the $1,200 you might receive, whether the IRS has scheduled your 2020 check yet, when your money will arrive and more.
The UAE's Hope spacecraft will now aim to launch on July 17, after weather conditions postponed the history-making mission.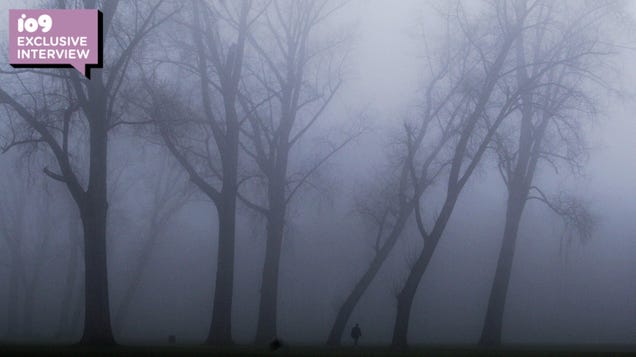 Colin Dickey, author of Ghostland: An American History in Haunted Places, is back with another excellent non-fiction exploration of the unusual. The Unidentified: Mythical Monsters, Alien Encounters, and Our Obsession with the Unexplained is a fascinating read, so we called up the author to talk more about it.


Read more...


A number of U.S. lawmakers have welcomed the U.K.'s decision to remove Huawei from the country's 5G networks by 2027.
Security researchers have discovered a serious flaw in Windows' Domain Name System software that users must patch immediately. Sagi Tzaik from Check Point found a way to run malicious code which can be used to hijack websites, intercept emails, steal...
The UAE's Hope spacecraft will now aim for launch to Mars on July 17, after weather conditions postponed the history-making mission.
We'll show you how to customize Apple's newest widget in iOS 14 to put snippets of information from your favorite apps on your home screen.

RELATED ARTICLES
Google Cloud today announced the private beta launch of Assured Workloads for Government, the company's version of what some of its competitors would call their "government cloud." With Assured Workloads for Government, Google Cloud ensures that government agencies and their contractors can ensure that all data stays in its U.S. regions. Government agencies can also […]
SpaceX may soon give a select number of people who expressed interest in hearing more about Starlink access to its satellite internet service. The aerospace corporation has sent some of those who previously signed up for more information on Starlink'...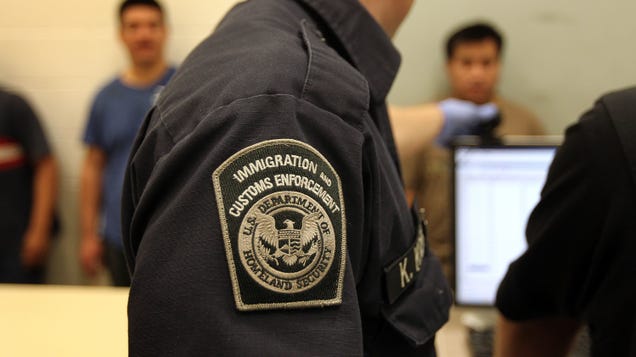 After being sued by dozens of institutions, Donald Trump's administration has backed off its bullshit plan to deny entry to international students (or require they leave the country) if their institutions switch to online-only instruction during the coronavirus pandemic.

Read more...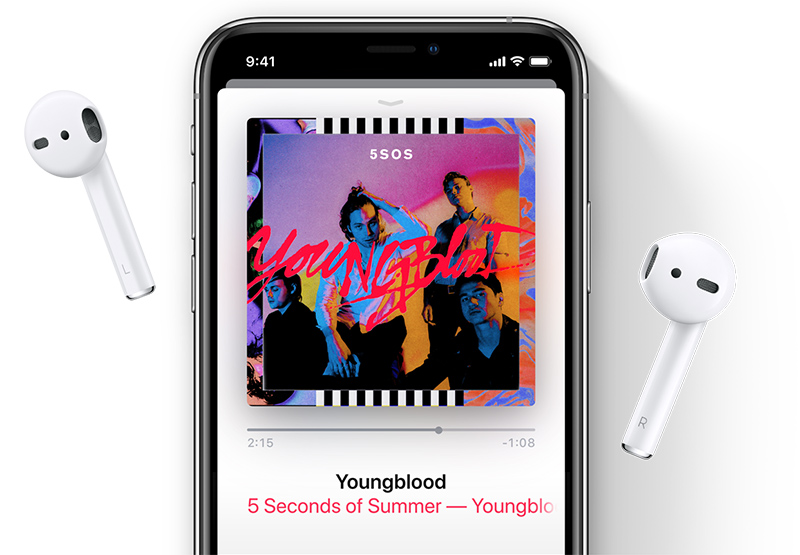 Last year in iOS 13, Apple introduced new hearing features in the Health app that are designed to help users avoid being exposed to high levels of sound when wearing headphones for an extended period of time. In iOS 14, Apple is advancing its hearing features by adding the ability to measure the volume level of what you're listening to in real time.


The Trump administration has backpedaled on a policy that would have forced international college students to leave the US if their fall courseload was entirely online. A federal judge in Boston announced that the Department of Homeland Security has...
New COVID-19 cases are surging across the country, the fate of a second stimulus check remains unknown, and emergency benefits expire soon. Here's what you need to know about the US economy now.
Republican U.S. Representative Morgan Griffith has tested positive for the coronavirus, his office said on Tuesday, making him at least the 10th member of Congress with a COVID-19 infection either confirmed or presumed by doctors. Griffith, 62, has been in self-imposed isolation since being tested. A member of the House Energy and Commerce Committee, Griffith has participated in hearings and news conferences on Capitol Hill, including an outdoor news conference last week to push for reopening U.S. schools.


The majority of the cases are among people between the ages of 15 and 25 years who went to or came in contact with someone who went to a house party in Saline.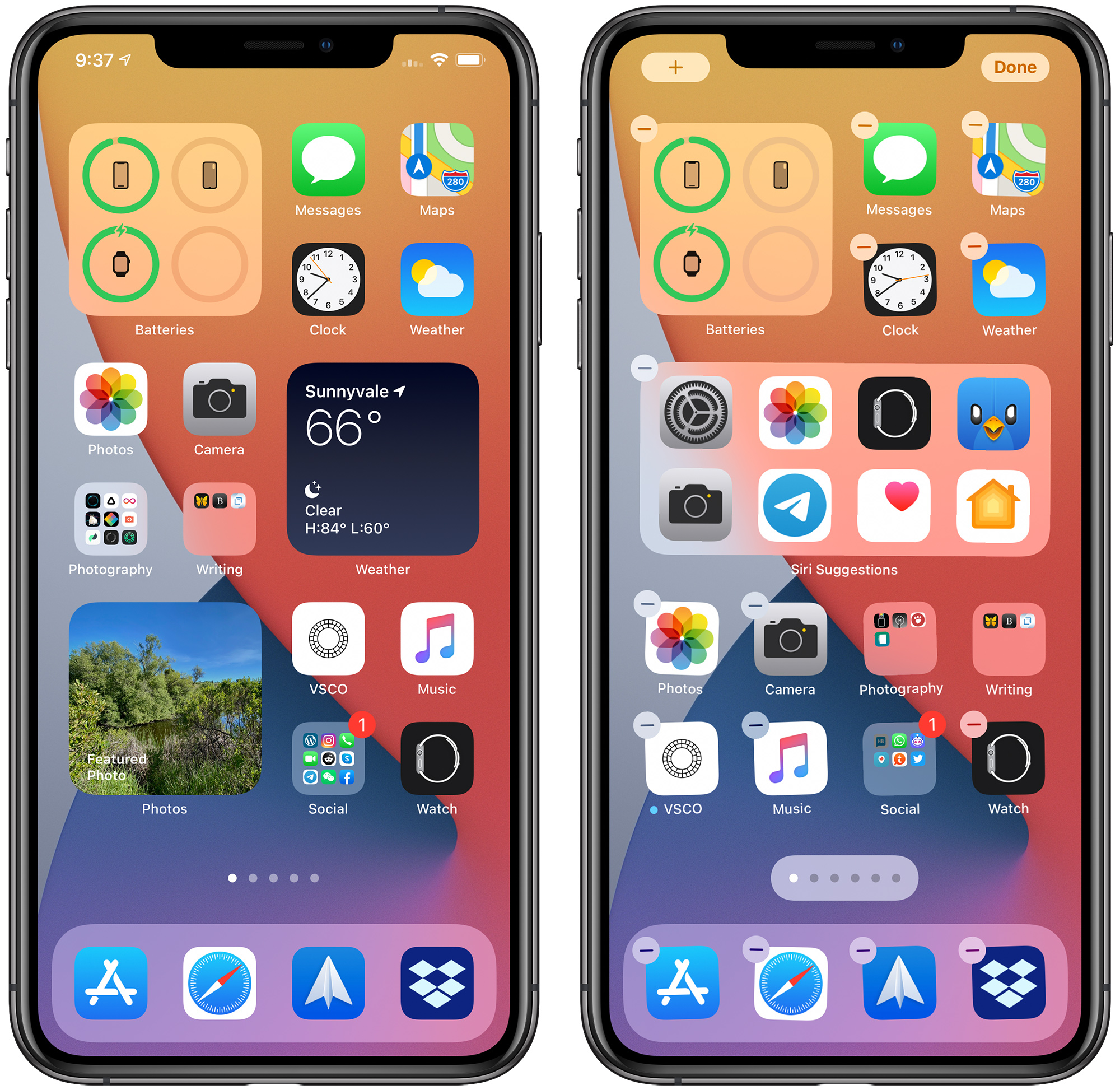 In iOS 14, Apple made some dramatic changes to the Home Screen of iPhone. In particular, it introduced the concept of ?Home Screen? widgets, which are similar to the ?widgets? available on Android phones.


Ford showed off its 2021 Bronco and Bronco Sport SUVs in a multi-network spree, but you can relive it by watching many of the videos here.

RELATED ARTICLES
Commentary: As the show makes its debut on NBC's Peacock streaming service, let's remember what made it so frakking great.

RELATED ARTICLES
All 3,500 reservation slots for the most-expensive version of the new SUV have already been claimed.
The launch of the Hope orbiter was delayed because of weather. The mission's goal is to make contributions to research on the red planet. But the Emirati government really hopes it will inspire future scientists.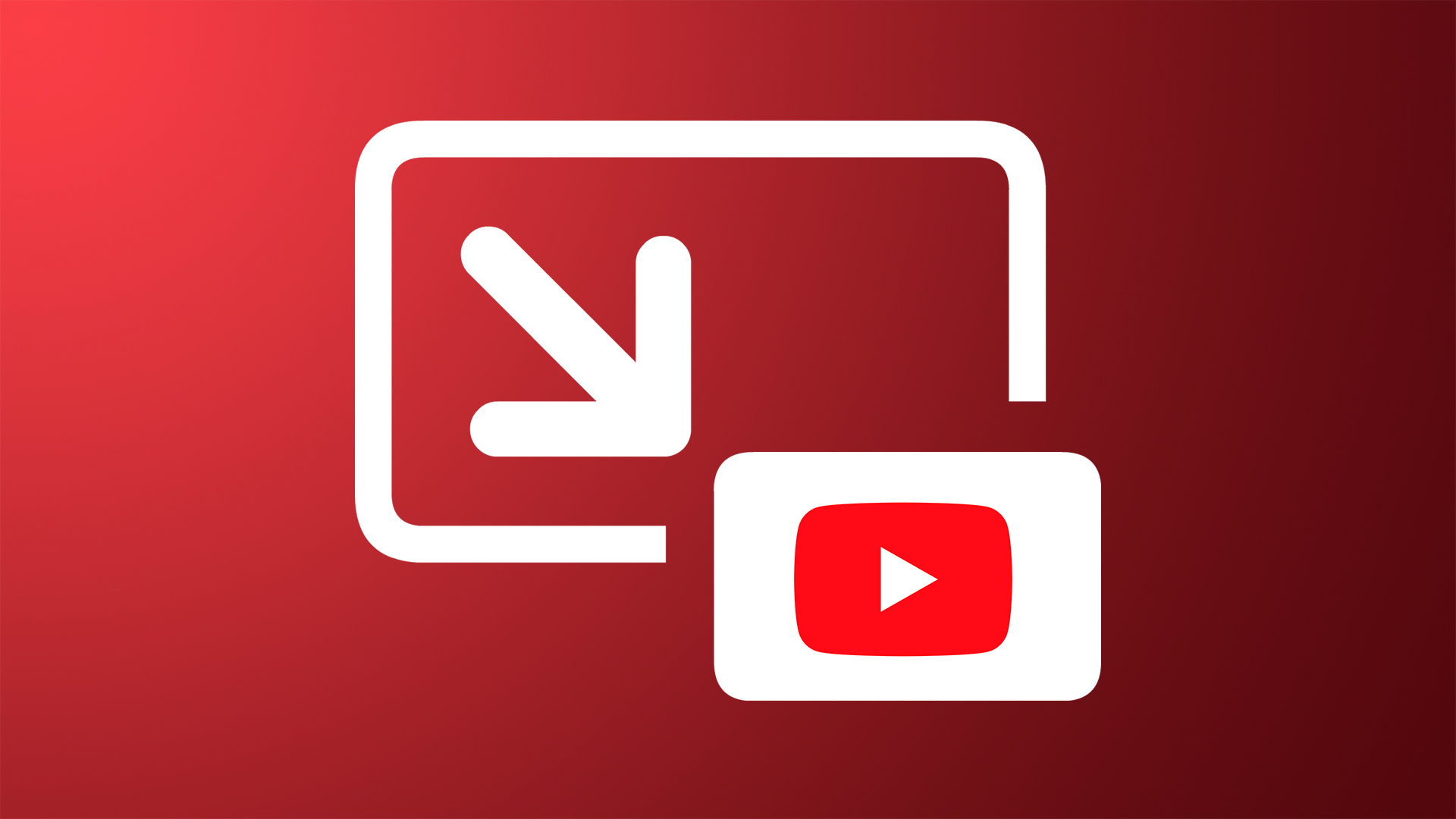 iOS 14 brings Picture in Picture mode to the iPhone, allowing movies, TV shows, and videos to be watched in a small window while you do other things on your ?iPhone?.



RELATED ARTICLES
After unleashing the "RDNA"-based Radeon RX 5000-series late last year, AMD has spent a good chunk of 2020 ironing out the kinks that come with an all-new graphics architecture. AMD released a big bug-stomping driver in February after the press amplified community complaints, then spent the last several months diligently plugging away at remaining issues. And the newest Radeon driver makes it easier than ever to report graphics card woes directly to AMD.

Radeon Software Adrenalin 20.7.1 integrates a new standalone bug-reporting utility that "has been designed to automatically capture users' system hardware and software configurations," per AMD representatives. "Users need only provide a simple description of the issue, along with any media attachment they may wish to include, such as an image, video or link."

To read this article in full, please click here


Yes, with Windows you have to get patched sooner or later. No, you don't have to do it right away.

Every month Microsoft releases buggy Patch Tuesday patches. Every. Single. Month. Every month we're admonished to get patched right now, lest the bad guys start mining PCs for juicy morsels. Every month we see the same hype, with the same results.

To read this article in full, please click here



Apple today updated its iWork apps for the Mac to version 10.1, introducing new features for Pages, Keynote, and Numbers.


Microsoft on Friday said it would close its chain of retail store and take a $450 million charge against earnings to account for the permanent shutterings.

The stores - Microsoft had 82 worldwide, all but 10 of them located in the U.S. - have been padlocked since mid-March, when the Redmond, Wash. company closed them because of the coronavirus pandemic. None had reopened before Microsoft slid them into the "really dead" category.

[ Related: How to protect Windows 10 PCs from ransomware ] Four outlets - one of the New York City stores, those in London and Sydney, and an on-campus location in Redmond - will be repurposed as "Microsoft Experience Centers" where products will presumably be shown if not sold, highlighted if not hawked.

To read this article in full, please click here


Sysadmin pilot fish and two of his cohorts arrive at work one day to find that nothing is working on the domain server.

Fish can't connect remotely, so he logs on locally. A review of the event log shows him that the SYSTEM user permission has been disabled for the C: drive.

"After adding it back on, everything runs properly," says fish.

But why had it gone missing? "Come to find out that one of the VPs had asked to be added to the domain admin group," reports fish. "After getting his new privileges he decided that, since he did not know who the SYSTEM user was, they should not have access to the C: drive.

"Needless to say, his admin privileges were yanked shortly after, and all the other servers were reviewed for potential changes."

To read this article in full, please click here