How do 2019's flagship phones all stack up against each other? New Atlas compares the specs and features of the Samsung Galaxy S10, S10e, S10 and S10 5G, the iPhone 11, 11 Pro and 11 Pro Max, and Google's Pixel 4 and 4 XL.
The new mid-engined Corvette Stingray will debut with GM's new "digital vehicle platform," which it shares in common with these super-sized SUVs and allow the vehicles to receive over-the-air updates that add new features in the future. As Autoblog p...
It was just a couple of months ago that Tines, the cybersecurity automation startup, raised $4.1 million in Series A funding led by Blossom Capital, and now the Dublin-based company is disclosing an $11 million extension to the round. This additional Series A funding is led by venture capital firm Accel, with participation from Index […]
Lawyers for Huawei's chief financial officer have won a court battle after a judge asked Canada's attorney general to hand over more evidence and documents relating to the arrest of Meng Wanzhou, according to a court ruling released on Tuesday.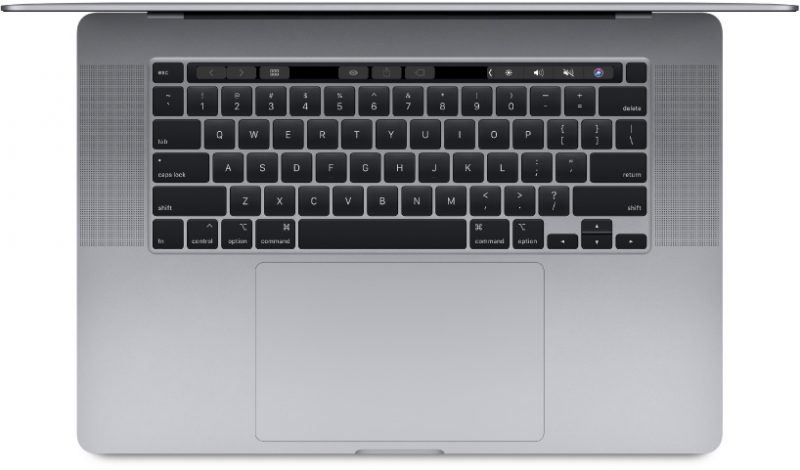 Early reports from 16-inch MacBook Pro owners who have installed the macOS Catalina 10.15.2 update suggest that the new software fixes some of the speaker popping issues that were plaguing these machines.



RELATED ARTICLES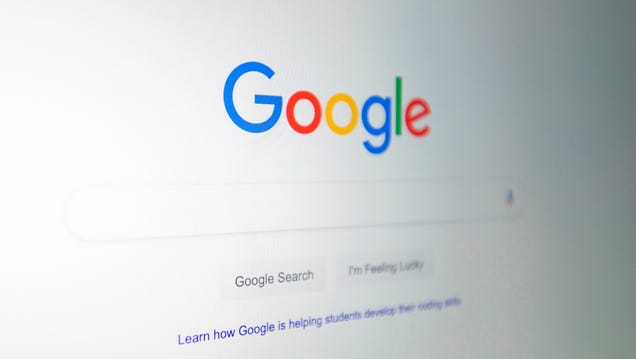 If Google had its way, everyone would carry around a physical security key to protect our mountains of sensitive and personally identifying data. Alas, most of us do not, so the company has taken measures in recent years to prioritize security for users by baking them into Chrome.

Read more...


Apple's newly available Pro Display XDR promises exceptional image quality, but there's one glaring omission for some users: there's no webcam. You can edit video in grand style with your $5,000 monitor, but you can't use it to hold a video chat with...
The U.S. Justice Department will review plans by Alphabet Inc-owned Google to buy fitness tracker maker Fitbit Inc for possible antitrust issues, a source told Reuters on Tuesday.

RELATED ARTICLES
Apple's high-end computer monitor, meant to pair with the Mac Pro, promises beautiful images -- after special treatment.

RELATED ARTICLES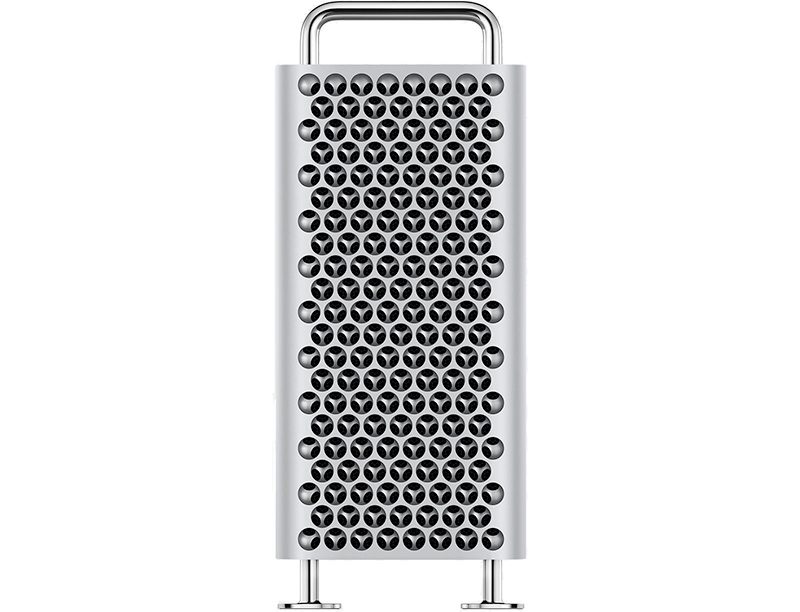 With the new 2019 Mac Pro now available for purchase, Apple has begun sharing support documents and tutorial videos covering the new high-end machine that's designed for professional users.


Nvidia GeForce Drivers for Windows 10 is a reference driver that can be installed on supported NVIDIA desktop/notebook GPUs. [License: Ad-Supported | Requires: Win 10 | Size: 347 MB ]
Thousands of UK political ads went missing from Facebook Inc's searchable advertising database on Tuesday, hampering researchers' ability to track ads two days before Britain's general election.
An update to Apple's iOS operating system, out today, will give parents a new set of tools to fight back against kids' iPhone addiction. With the release of iOS 13.3, parents will for the first time be able to set limits over who kids can talk to and text with during certain hours of the […]
Thousands of political ads have gone missing from Facebook Inc's public archive less than 48 hours before the British general election, the Financial Times reported on Tuesday.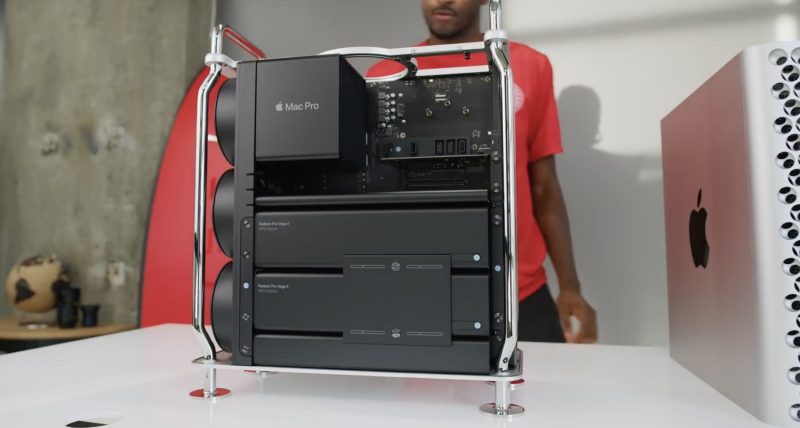 Ahead of the release of the Mac Pro and Pro Display XDR, Apple gave several of the machines to prominent tech YouTubers to test out, and their first impressions, overviews, and unboxings of the ?Mac Pro? are now available.



RELATED ARTICLES
Android security is always a hot topic on these here Nets of Inter — and almost always for the wrong reason.

As we've discussed ad nauseam over the years, most of the missives you read about this-or-that super-scary malware/virus/brain-eating-boogie-monster are overly sensationalized accounts tied to theoretical threats with practically zero chance of actually affecting you in the real world. If you look closely, in fact, you'll start to notice that the vast majority of those stories stem from companies that — gasp! — make their money selling malware protection programs for Android phones. (Pure coincidence, right?)

To read this article in full, please click here


General Motors Co could expand the lineup of vehicles using its large truck and sport utility vehicle architecture and sees big opportunities in over-the-air software updates, President Mark Reuss told Reuters on Tuesday.

RELATED ARTICLES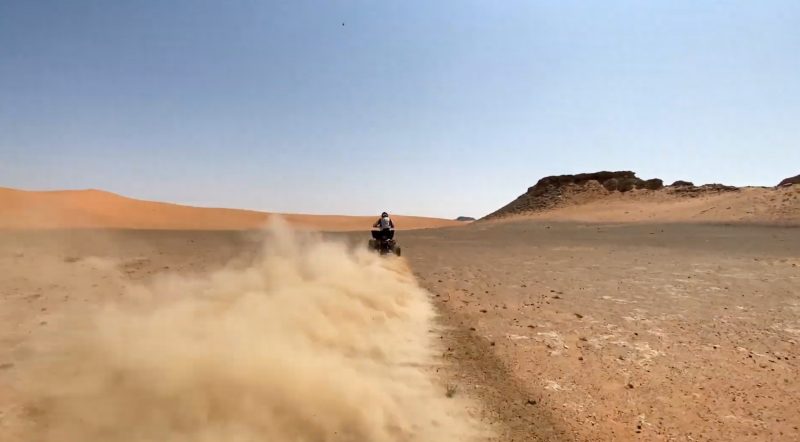 Apple today shared a new video in its ongoing "Shot on iPhone" series, showing off the photographic capabilities of the iPhone 11 Pro.



RELATED ARTICLES
TWEAKS AND UPDATES CNET: Google Doodle invites you to play Mexican card game Loteria. "Google wanted people to kick off their week with a little Mexican flair Monday, giving us an interactive […]
D-Wave Systems, a Canadian quantum computer firm backed by billionaire Jeff Bezos, Wall Street titan Goldman Sachs and others, said Japan's NEC Corp will invest in it as part of a fundraising round and will also help it develop software.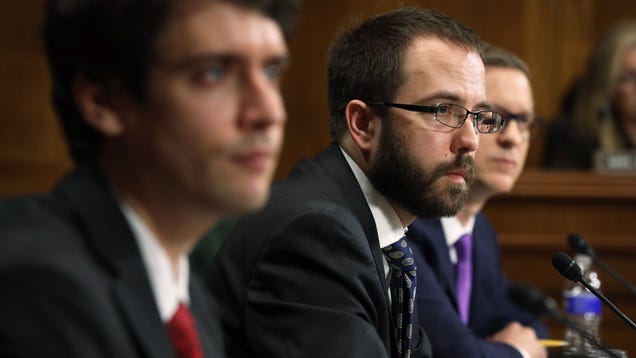 The enormous fissure that formed decades ago in the deathless American debate over encryption proved insurmountable on Tuesday. Senate lawmakers struggled to be heard on the all-important topic by the two tech company suits that they invited over mostly for the purpose of serving as punching bags.


Read more...


The launch of a major Windows 10 update isn't the end of a process — it's really just the beginning. As soon as one of Microsoft's twice-yearly feature updates is released, the company quickly gets to work on improving it by fixing bugs, releasing security patches, and occasionally adding new features.

Here we've summarized what you need to know about every Windows 10 update being released to the public. First come updates to the currently shipping version of Windows 10 — version 1909, known as the November 2019 Update — with the most recent updates on top.

To read this article in full, please click here


NEW RESOURCES Texas State Library and Archives Commission: From "Unplayable" to Searchable Online: the House Recordings Recovery Project. "In 2007, Texas House of Representatives' Media Services transferred to the Texas State Library […]
Today, Microsoft announced a public preview of Microsoft Teams for Linux, the first Office 365 tool that's available for the open source operating system. The hope is that by making it available for preview, the company can get feedback from the community and improve it before it becomes generally available. "Starting today, Microsoft Teams is […]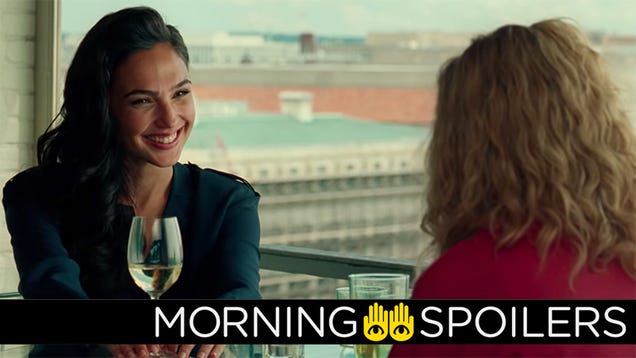 The Matrix 4 adds another mystery member to its cast. David Arquette says he knows nothing about a potential new Scream. New merchandise gives us our best look yet at Black Widow's heroes and villains. Plus, what's to come on Crisis on Infinite Earths. Spoilers, away!


Read more...


NEW RESOURCES Radio New Zealand: Online resource journeys through hidden history of Waipa. "Te Ara Wai Journeys is a self-guided tour of New Zealand Land Wars battle sites, landscapes and early settlements […]
D-Wave Systems announced a partnership with Japanese industrial giant NEC today to build what they call "hybrid apps and services" that work on a combination of NEC high-performance computers and D-Wave's quantum systems. The two companies also announced that NEC will be investing $10 million in D-Wave, which has raised $204 million prior to this, […]

RELATED ARTICLES
Google usually bundles more than a few new features with each iteration of its browser, and Chrome 79 should add some fairly substantial performance and security improvements, including alerts if your password has been stolen.

The additional features include phishing protections and tab freezing, which will try to mitigate Chrome's voracious appetite for memory by limiting what actions a tab can take when not in use.

Monitoring passwords has typically been performed by sites like HaveIBeenPwned.com, which aggregates usernames and passwords from major data breaches and allows you to cross-check your own. Now Google will do this in real time, when you enter a password into a site within the browser. A popup will then recommend that you change them, wherever they've been used.

To read this article in full, please click here


The technology investment powerhouse sold its shares as its pushes the companies it bets on to seek profits and long-term stability.
It doesn't matter if you have an iPhone or Android phone -- these tips on gear, settings and editing tools can help transform your outdoor photography.
Despite raising the alert level weeks prior to the devastating events of Monday, the violent eruption on White Island was not one authorities were able to predict with any precision, owing to the type of delicate, steam-driven processes that led to its explosion.
Six people including a police officer and two suspects were killed during an hours-long shootout across a New York suburb not far from the Statue of Liberty, local officials said. "Our officers were under fire for hours," Jersey City Police Chief Michael Kelly told reporters after the latest high-profile US shooting. In addition to the officer and the suspects, three civilians were killed in the incident that began around midday at a cemetery and ended in a store, Kelly said.


In addition to releasing enhanced parental controls with iOS 13.3, Apple has also rolled out an update that will give you more opportunities to use your NFC-enabled YubiKeys. The update has enabled Yubico to introduce NFC support for the company's au...
The ping-pong-ball-size robot is inexpensive enough to toss in a stocking, but is fun to play with and even teaches the rudiments of programming.
Our favorite options for the perfect gift for your favorite grandma or grandpa this holiday season.
Scientists knew White Island was showing signs of "volcanic unrest," but their arsenal of data and sensors couldn't prepare them for tragedy.
GameStop Corp cut its full-year profit forecast on Tuesday as the video-game retailer struggles with customers delaying console purchases ahead of new launches and a shift to digital downloads of games, sending its shares plunging 20%.
Police waged an hours-long gunfight with two men armed with high-powered rifles on Tuesday in and around a New Jersey cemetery and kosher market, leaving six people dead, including one officer and both suspects, authorities said. The violence began after noon in the heart of Jersey City, the state's second-largest municipality directly across the Hudson River from Lower Manhattan, prompting a lockdown of all Jersey City schools as law enforcement swarmed the area. Police arriving on the scene immediately came under "high-powered rifle fire," Jersey City Police Chief Michael Kelly told reporters.


GameStop Corp reported a plunge in quarterly sales and slashed its full-year profit forecast on Tuesday, as the company struggles with consumers delaying purchases ahead of the launch of new consoles, sending its shares plunging 21%.
Amazon has slashed prices on many devices for the holidays, including an $80 Echo Show 8, an Eero three-pack for $190 and more. Plus: tons of almost-free Echo Dots!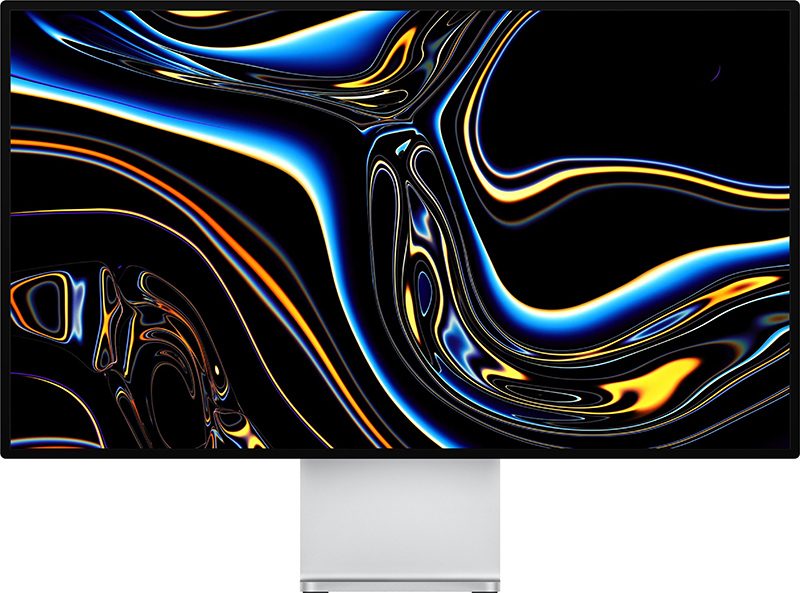 Apple's new Pro Display XDR comes with an optional nano-texture glass, which is etched at the nanometer level to cut down on reflectivity and glare for a matte look.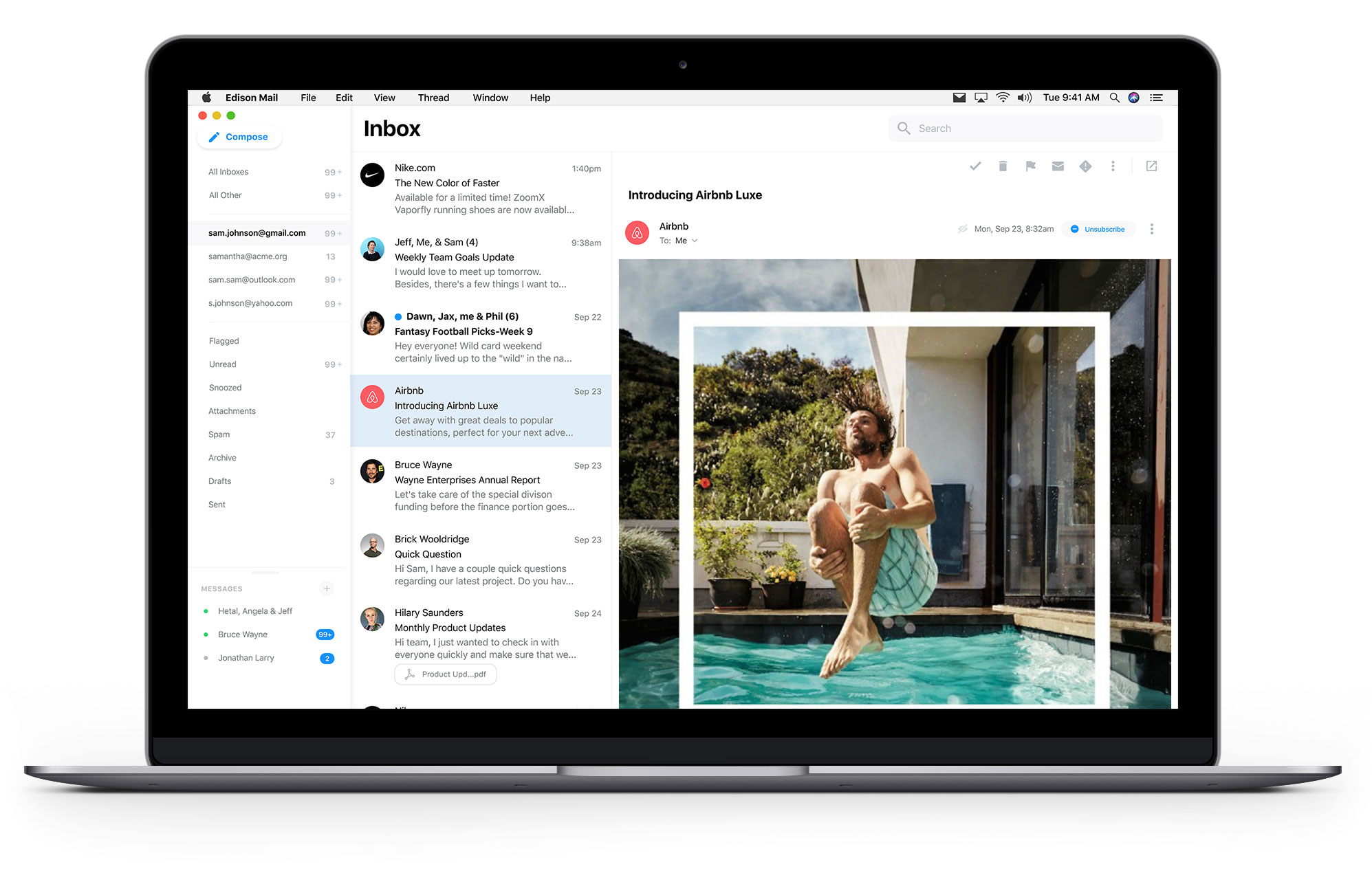 Edison Software, makers of Edison Mail for iOS and Android, today debuted Edison Mail for desktop Macs. The developers say the app aims to eliminate common frustrations with desktop mail, all within a minimalist UI that's designed to save time managing emails.



RELATED ARTICLES
Netflix had a lot riding on The Irishman -- the Martin Scorsese crime saga starring Robert De Niro, Al Pacino and Joe Pesci. The film has been in the works for almost a decade, and Netflix, which reportedly invested as much as $200 million, has been...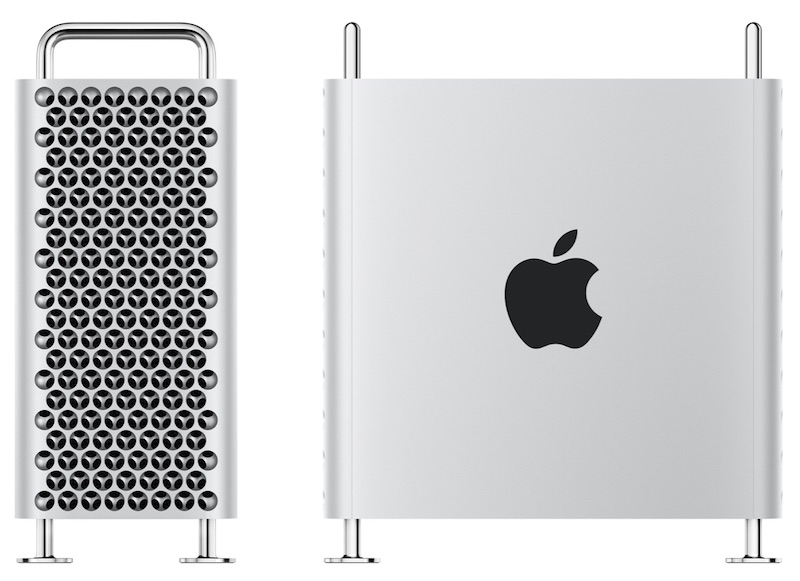 Expercom has revealed a few notable discounts on Apple's new Mac Pro, which just launched earlier today. The retailer is taking up to $2,500 off custom built configurations, and $430 off the base Tower model of the Mac Pro.


Seven candidates have qualified for the next debate, which PBS NewsHour and Politico will co-host on December 19 in Los Angeles.


Lauren and Matt Urey were touring the White Island volcano Monday on the Royal Caribbean cruise ship Ovation of the Seas when it erupted.


The streaming giant expects Martin Scorcese's mobster epic to stream in 40 million households in the first month.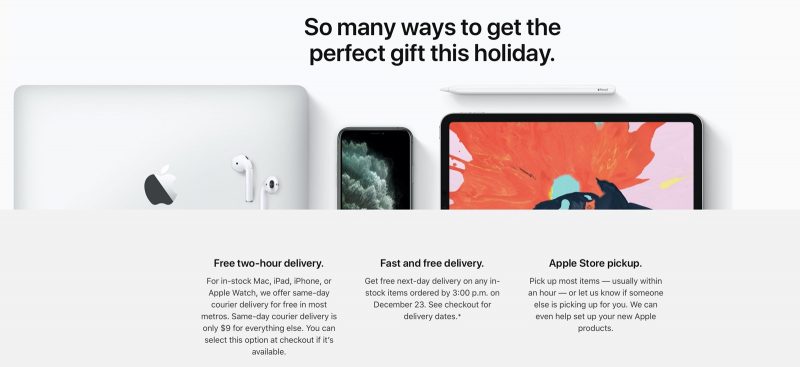 Apple today updated its holiday shipping policies to ensure that people are able to order and receive gifts ahead of when Christmas, Hanukkah, and other celebrations begin, with the company now offering faster free shipping options.


That doesn't include software or a display.
Amazon.com Inc said on Tuesday it had issued a fix to rectify security flaws in certain of its Blink home camera systems after a cyber security firm found vulnerabilities that could let hackers hijack the device.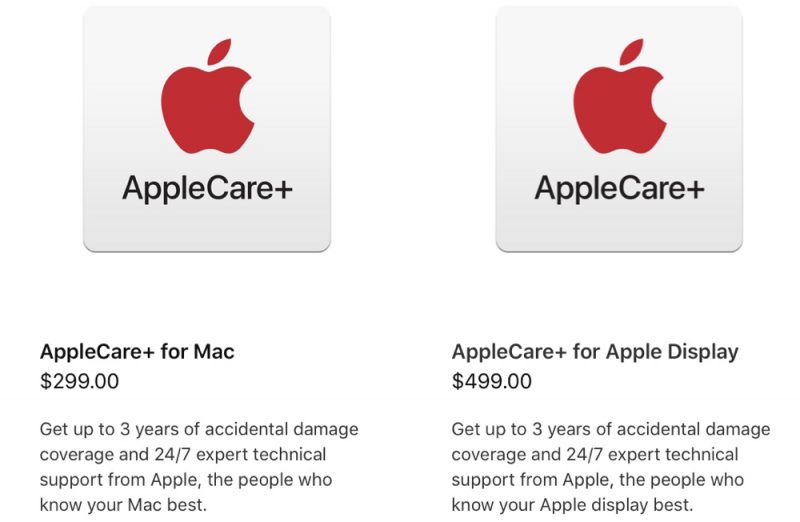 AppleCare for the new Mac Pro is available for $299, while ?AppleCare? for the new Apple Pro Display XDR is priced at $499.


After months of thinking, curating, photographing, more thinking, we've come up with a holiday gift guide that covers all the bases (and budgets), from laptops and mobile devices, to toys, to the smart home, to book and media recommendations (only on...
I've been fortunate enough to spend a couple of weeks using one of Apple's new 16-inch MacBook Pros, and thought I'd share a few thoughts on the new high-end notebook.

Skin deep? On first glance the new Mac definitely maintains the svelte and modern appearance of all the company's high-end Macs, a style inheritance that can be traced all the way back to the Titanium PowerBook G4.

This is an appearance that is often imitated and hardly ever matched and it means that anyone using one of these Macs is going to have the visceral feeling that they are using a high quality and professional solution. Which is the feeling you want when you're asked to spend from $2,799 on a computer system. (Though Apple is offering 6% Daily Cash if you buy one of these with an Apple Card).

To read this article in full, please click here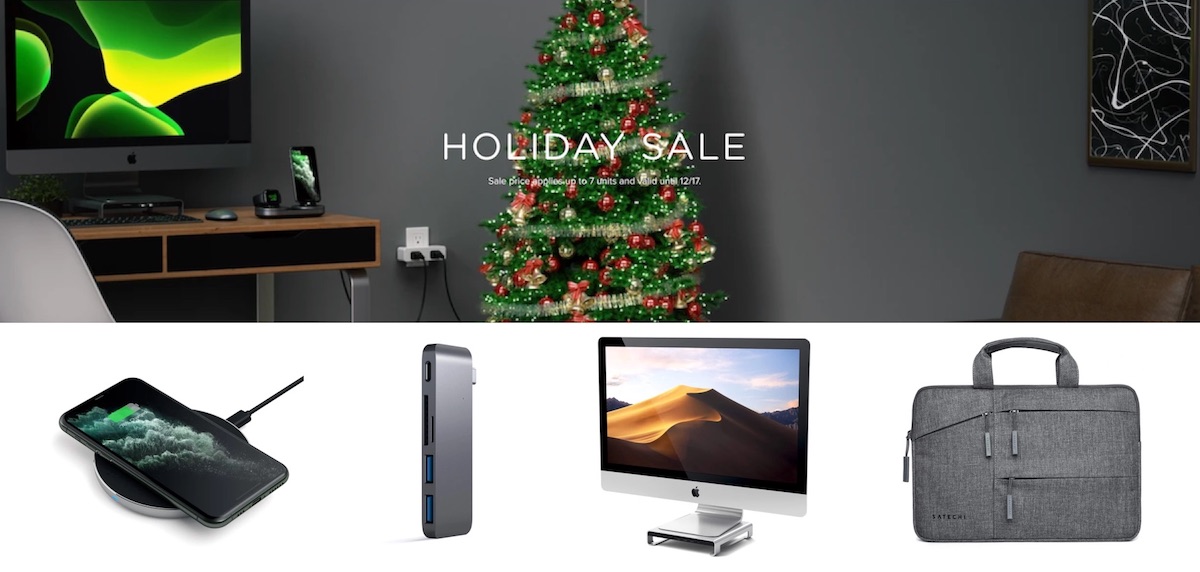 Satechi has a new holiday sale that's discounting many of its best accessories by as much as 50 percent, including wireless chargers, USB-C hubs, and MacBook carrying cases. You'll be able to find all of the discounts on Satechi's website, but we've highlighted the best deals in the lists below.


Let's keep our fingers crossed for the Resident Evil 3 remake and Ghost of Tsushima.
Smart glasses maker North announced today that it will be ending production of its first-generation Focals glasses, which it brought to market for consumers last year. The company says it will instead shift its focus to Focals 2.0, a next-generation version of the product, which it says will ship starting in 2020. Focals are North's […]

RELATED ARTICLES
Here's what you need to know about Google's game-changing recording and transcription app. We just wish it would come to more phones.

RELATED ARTICLES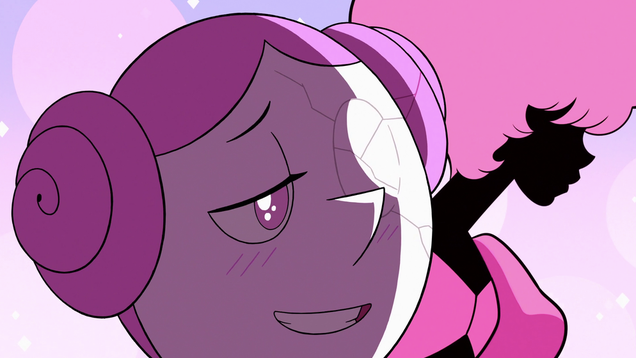 As Steven Universe grew into his vast Gem powers and learned the truth about his and his mother's identities, he gradually began to discover the degree to which Pink Diamond was able to deceive the people who loved her most. It's likely that Steven and the Crystal Gems will never know the full extent of what Pink hid…

Read more...


A baker's dozen of the best gift ideas for people serious about their eats.
Researchers have punctured right-wing claims that a wave of "racism against white people" has coincided with efforts to prevent discrimination against blacks.A study published in Nature Human Behaviour compared perceptions of racial discrimination in "societies that supposedly favour non-white people" and found that white people consistently experienced far less discrimination than black people, despite the influence of far-right groups and increasingly polarised political views that have argued civil rights progress has eliminated rights for others.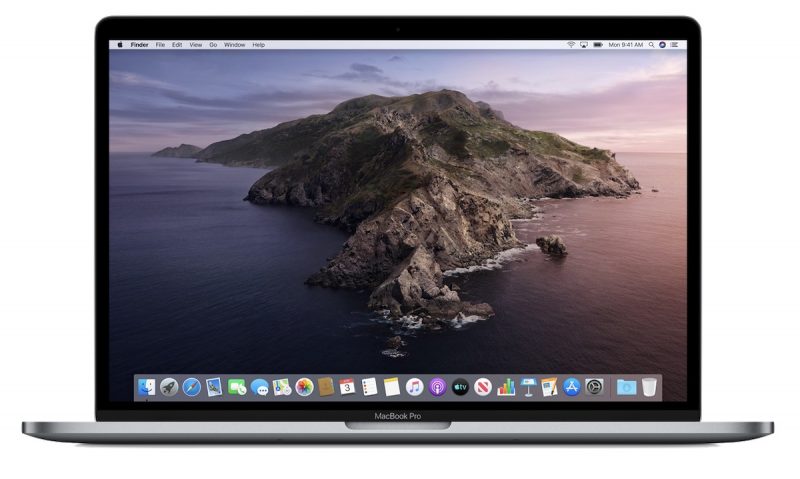 Apple today released macOS Catalina 10.15.2, the second update to the ?macOS Catalina? operating system that was originally released in October. ?macOS Catalina? 10.15.2 comes over a month after the release of macOS Catalina 10.15.1.


From bar accessories and drinkware to actual bar carts, these are the perfect presents to get your drinking buddies these holidays.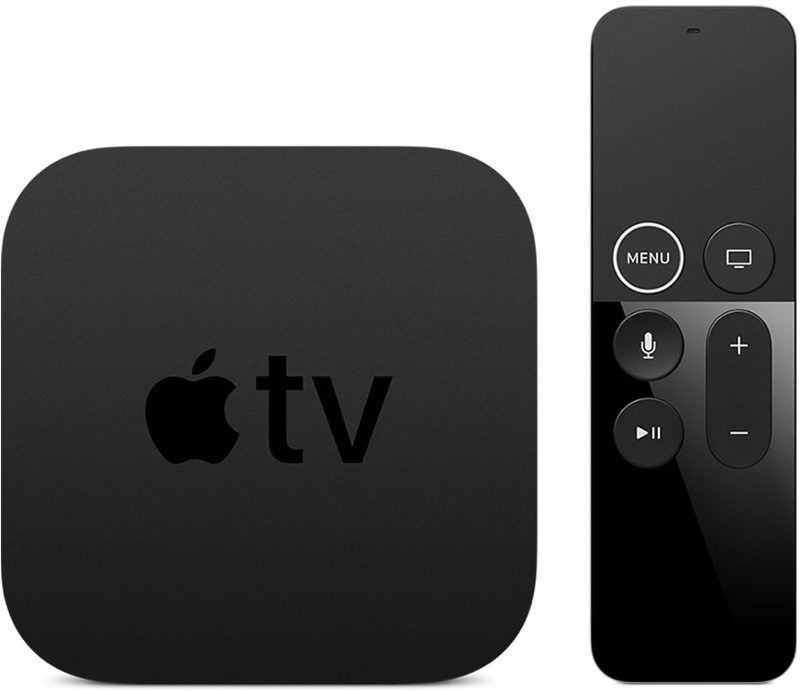 Apple today released tvOS 13.3, the second major update to the tvOS 13 operating system that runs on the fourth and fifth-generation Apple TV models. tvOS 13.3 comes over a month after the launch of the tvOS 13.2 update.


A new attack called Plundervolt gives attackers access to the sensitive data stored in a processor's secure enclave.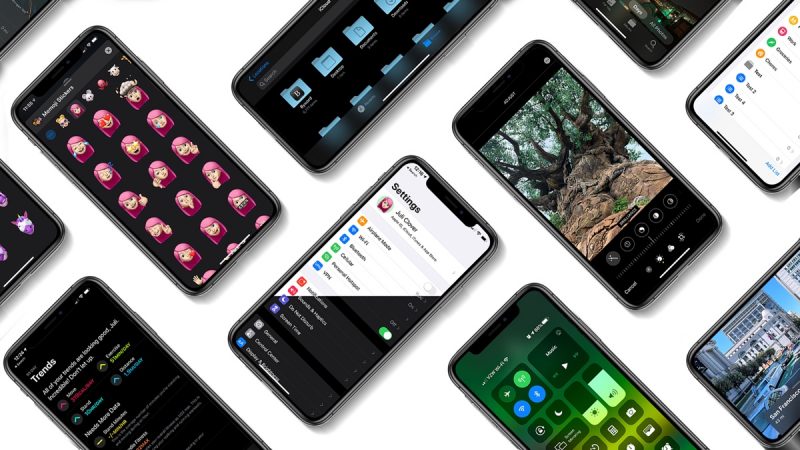 Apple today released iOS 13.3, the third major update to the iOS and iPadOS 13 operating systems. The new software updates come two weeks after the release of iOS/iPadOS 13.2.3 and more than a month after the launch of iOS 13.2, which brought new emoji.


This will also give customers 3% cash back on the total cost of the phone.

RELATED ARTICLES

Today is Green Monday, another shopping event that offers savings on electronics and other products as we get closer to the holidays. At B&H Photo, this means you can get all-time-low prices on the 13-inch MacBook Pro, iMac, MacBook Air, and Mac mini.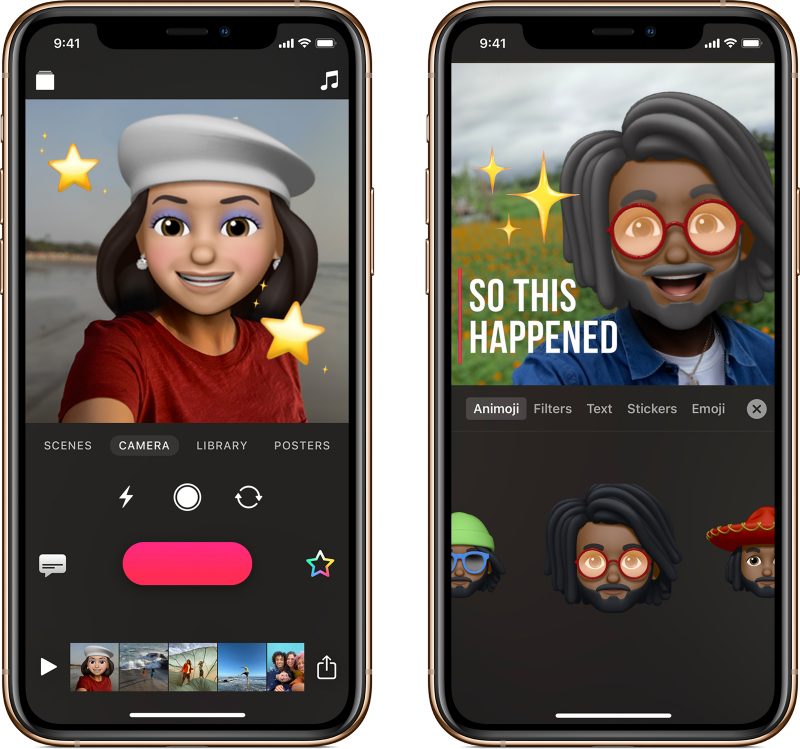 Apple today updated its Clips app designed for the iPhone and the iPad, introducing Animoji and Memoji support for the first time. With the Animoji and Memoji addition, video recordings can be made with the Animoji and Memoji characters.



RELATED ARTICLES