The troupe of mime-acrobats, presenting two programs after a five-year absence, feels like what it is: a late-generation copy.

RELATED ARTICLES
Successful night too for "strong female characters" at the Movie & TV Awards.

RELATED ARTICLES
"Live PD" not only led the Saturday cable ratings yet…
As Luke Combs' new five-track EP The Prequel launches at No. 1 on Billboard's Top Country Albums chart (dated June 22), the singer-songwriter...
When it comes to adding flash to the new music videos from Taylor Swift and Elton John, helping Fergie and Jake Shears to sparkle onstage, or...
The musical premiered in London before playing Off-Broadway's Public Theater in 2018.
The second season of the hit drama, starring Billy Porter and Mj Rodriguez, is currently airing.
Luke Combs' new five-track EP The Prequel roars in atop Billboard's Top Country Albums chart (dated June 22), earning 48,000 equivalent album...
Last week, the Trump administration accused Tehran of being responsible for an explosion that set two oil tankers on fire off the coast of Iran.


Part of the Hadestown and What the Constitution Means to Me teams, respectively, Sally Cade Holmes and Rachel Sussman want to open more doors.
Stewart went on The Late Show to support the people he calls "the first heroes."

RELATED ARTICLES
Taylor Swift's Lover is still some months out from gracing us with its presence, but it's already bagged at least one record. TayTay...
Dwayne Johnson discusses how he stayed authentic to his black and Samoan heritage as he rose to stardom.


Decades later, the monument is a regular stop for new waves of Chinese going to the North, this time as tourists. Hundreds of soldiers and workers have been sprucing up the obelisk and its grounds in recent days ahead of a state visit to Pyongyang by Chinese President Xi Jinping this week. An inscription on it lauds "the Chinese People's Volunteer Army, who fought with us on this land and smashed down the common enemy".


Base Hologram has announced North American dates for its joint Buddy Holly and Roy Orbison hologram tour. Roy Orbison & Buddy Holly: The Rock...
A man who was shot and killed at a Costco in Corona by an off-duty LAPD officer is being described as a mentally disabled "gentle giant" who was not known to be violent.


Suzanne Collins's dystopian trilogy about children fighting to the death, later adapted as a series of blockbuster movies, is getting a prequel.
Bazzi put on a charming performance of "Paradise" at the 2019 MTV Movie & TV Awards, which aired Monday (June 17). After being...
The currently untitled novel will take place during the "Dark Days"

RELATED ARTICLES
"Pose" is having a ball at FX. The drama series…
Final broadcast primetime live same-day ratings for Friday, June…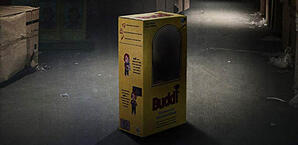 Here are a bunch of little bites to satisfy your hunger for movie culture:   VFX Breakdown of the Day: Chucky returns this weekend in a new form as the Child's Play remake hits theaters. This time, the killer doll is voiced by Mark Hamill and is more of a robot action figure portrayed with practical animatronic effects. Here's a behind the scenes look at the making of the new horror movie from Orion Pictures that shows how they brought the new Chucky to life:...

Read More

Read Comments


Friday had a quiet night in the cable ratings game,…
Taylor Swift unveiled her celebrity-filled video for "You Need to Calm Down" on Monday (June 17), and it's packed with cameos. The...

RELATED ARTICLES
A string of five earthquakes -- including one with a magnitude of 6.0 -- shook China's southwestern Sichuan province on Monday, injuring at least four people and toppling a hotel. Rescuers were rushing to affected areas in heavy rain near the epicenter of the largest quake, which was located outside the city of Yibin, state news agency Xinhua reported. At least four people were rescued and taken to hospital for treatment, Xinhua quoted an emergency worker as saying.


A gunman shot two people in a Costco parking lot Monday afternoon in Southern California before turning his weapon on himself.


Chinese President Xi Jinping will make a state visit to North Korea this week, state media announced Monday, as U.S. talks with North Korea on its nuclear program are at an apparent standstill. Xi will meet with North Korean leader Kim Jong Un during the visit on Thursday and Friday, Chinese state broadcaster CCTV said. North Korea's official Korean Central News Agency also announced the visit, but provided no further details.


Johnny Bananas Crashes Acceptance Speech at MTV Movie & TV Awards


The '90s-set show will debut at the end of summer after originally being slated as a YouTube Premium show.


Todrick Hall and Taylor Swift's friendship has been taken to another level thanks to the "You Need to Calm Down" video, which the pair...
A top Boeing executive apologised Monday for two crashes of 737 MAX jets that together killed 346 people, disasters which have pushed safety to the top of the agenda as aerospace firms gathered for the opening of the Paris Air Show. The US aerospace giant is battling to regain the trust of passengers, pilots and regulators after a 737 operated by Indonesia's Lion Air flight crashed last October, followed by an Ethiopian Airlines jet in March. "We are very sorry for the loss of lives as a result of the tragic accidents... our thoughts and our prayers are with their families," Boeing's head of commercial aircraft Kevin McAllister told journalists at the air show.


Dominican Republic authorities identified the man they believe led the plot to assassinate former Boston Red Sox star David Ortiz, but they did not have him in custody as of Monday. Alberto Miguel Rodriguez Mota was identified in court documents as the man who intended to pay 400,000 Dominican pesos, roughly $7,800, to hire people to kill Ortiz, multiple media outlets reported. According to the Boston Globe, Mota is charged with attempted murder.



RELATED ARTICLES
The Jonas Brothers celebrated a huge achievement on Monday (June 17). The trio's Happiness Begins album debuted at No. 1 on the...
The CW's fall premiere dates can be found below. New…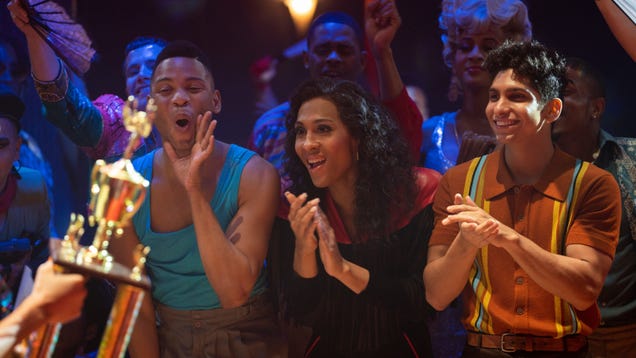 FX is apparently still loving Pose, because the network has renewed the series for a third season just a week after the second season premiered. Part of that probably has to do with the positive reception that season two has already received, but The Hollywood Reporter also points out that Pose has enjoyed a…

Read more...


He was a Yale Law School professor when he embraced the counterculture in a 1970 book that became a best seller and brought him rock-star-level fame.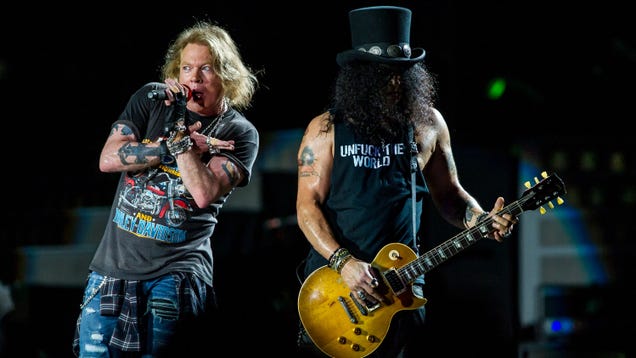 Even the bands with the most volatile breakups and lineups find a reason to get back together eventually. Usually that reason involves the piles of money that can be made by getting the old band back together. In that spirit, Stereogum announces today that Guns N' Roses will embark on another North American tour to…

Read more...


As the Jonas Brothers' triumphant return continues, so does their excitement. Just after news broke that the sibling trio's Happiness Begins...
Toronto police are responding to reports of a shooting amid celebrations for the Toronto Raptors winning their first NBA title.


Playwright and screenwriter Noah Haidle will make his Broadway debut in the production from Roundabout.
Radiohead frontman Thom Yorke has announced new North American dates with Nigel Godrich and Tarik Barri, aka Tomorrow's Modern Boxes...
The Roundabout Theater Company production, which follows a woman's long life, marks the playwright Noah Haidle's Broadway debut.
NBC's fall premiere dates are here, as the network officially…
CNN anchor Anderson Cooper remembered his mother, designer and society grand dame Gloria Vanderbilt, as a woman who endured a string of heartbreaks but still remained deeply in love with love.

RELATED ARTICLES
Senator Mitch McConnell said Monday that he plans to hold a vote on a bill that would allocate $4.5 billion toward mitigating the humanitarian crisis at the U.S.-Mexico border."I'm going to bring it up freestanding next week and see if they really aren't interested in dealing with this mass of humanity that we have to take care of at the border," the majority leader said in an interview with Fox News, referencing Democrats' opposition to funding for President Trump's border wall. "What's the objection? This is not about the wall but about the humanitarian crisis."The bill includes $3.3 billion to care for unaccompanied minors, improve shelters, and process new arrivals. Another $1.1 billion would go toward increasing the number of detention beds and funding more investigative work, both of which goals have sparked controversy among Democrats."I think it's safe to say the president is getting more cooperation out of Mexico than he is out of congressional Democrats," McConnell said, adding that his colleagues across the aisle "reflexively" oppose any policy Trump supports.He also promised that Republicans are not abandoning their intention to build Trump's long-promised wall."We want to build a wall. We think the president has made a good case for that," he said. "That's not what this is about. This is just the humanitarian part of the problem on our side of the border.""This crisis is threatening lives on both sides of the border and is unlike anything we've ever seen," the
The new Lucas Hnath play starring Laurie Metcalf and John Lithgow will end its engagement at the John Golden Theatre.
A strong earthquake hit Sichuan province in southern China late Monday night and some people were injured, officials and news reports said. The U.S. Geological Survey warned there could be significant damage. The nearest major city, Chongqing, is 200 kilometers (120 miles) to the northeast.


The socialite and a designer jeans pioneer had been suffering from stomach cancer.
Aviation executives descended on the Paris Air Show on Monday with pledges to improve transparency over plane safety in the wake of the Boeing 737 MAX crisis and to reduce emissions. With passenger traffic slowing this year, the atmosphere at the fair, where arch-rivals Boeing and Airbus vie for aircraft orders, was markedly less self-congratulatory than in recent years. President Emmanuel Macron inaugurated the event at Le Bourget airport after flying in on a hulking grey Airbus A330 refuelling tanker operated by the French Air Force.


The Supreme Court punts a case against two Oregon bakers who refused to bake a wedding cake for a lesbian couple because of their religious beliefs; Garrett Tenney reports.



RELATED ARTICLES
Coming almost a month earlier than they did last year,…
His rise from poverty to riches through a drug-smuggling enterprise was a larger-than-life tale of ambition, organization and ruthless brutality.