Surrounded by a coterie of twerkers, City Girls' Yung Miami brought the duo's hit "Act Up" to the 2019 BET Awards. JT,...

RELATED ARTICLES
The self-avowed white supremacist who ploughed his car into protesters opposing a far-right rally in Virginia two years ago, killing one person and injuring dozens of others, has asked a judge for mercy and a sentence shorter than life in prison.James Alex Fields Jr's legal team has argued in a new sentencing memo that the 22-year-old defendant should not spend his entire life in prison because of his age, a traumatic childhood and a history of mental illness.Fields has pleaded guilty to federal hate crimes in relation to the Charlottesville attack and is set to be sentenced on 28 June."No amount of punishment imposed on James can repair the damage he caused to dozens of innocent people. But this Court should find that retribution has limits," his attorneys wrote in a court document submitted on Friday.Fields' attorneys said that giving him something less than a life sentence would be akin to an "expression of mercy" and a "conviction that no individual is wholly defined by their worst moments".The attorneys highlighted his difficult upbringing and history of mental illness, but many of the details were redacted. The document did reveal he was raised by a paraplegic single mother and suffered "trauma" by growing up knowing his Jewish grandfather had murdered his grandmother before committing suicide.In their own sentencing memo, prosecutors said Fields had shown no remorse since he drove the car into
"If you're going to write a good erotic scene, you have to go into details," she once said.

RELATED ARTICLES
Lil Nas X apparently had a run-in with Rihanna during the 2019 BET Awards, and he wasted no time sharing the news. Alongside one smiley ...

RELATED ARTICLES
A man who has been a spokesman for a small group of armed civilians patrolling the U.S.-Mexico border was charged with impersonating a U.S. officer or employee. An indictment returned Wednesday by a grand jury in New Mexico charged James Christopher Benvie, 44, of Albany, Minnesota, with two counts of false personation of a U.S. officer or employee, federal prosecutors said in a news release Friday. The news release from prosecutors does not provide details on the allegations, including what kind of officer or employee Benvie is accused of impersonating.


(Bloomberg) -- President Donald Trump gave Democrats two weeks to work on immigration reform and stem the flow of migrants at the southern border, but cast doubt on getting action from Congress and vowed to go ahead with a roundup of people facing deportation."I want to give the Democrats every last chance to quickly negotiate simple changes to Asylum and Loopholes," Trump said in a tweet on Sunday, referring to laws he's seeking to change. "Probably won't happen, but worth a try. Two weeks and big Deportation begins!"House Speaker Nancy Pelosi spoke by telephone with Trump Friday night, asking him to call off the raids, according to a person familiar with the discussion. Pelosi said the delay was welcome. "Time is needed for comprehensive immigration reform," she tweeted.Officials in some cities where raids were planned protested and vowed non-cooperation. Chicago Mayor Lori Lightfoot said she'd ordered police to cut federal agents' access to databases related to immigration enforcement activities. Houston Police Chief Art Acevedo on ABC said rounding up immigrants "stokes fear and panic" in the community.Trump began last week with a vow to begin deporting "millions" of undocumented migrants, focusing on one of his signature issues as he tries to make the case that voters should re-elect him in 2020. He's also putting pressure on Democrats, who've been using a funding bill they hope will block his immigration policies. Trump faulted their plans on Sunday. Democrats Refuse"If the Democrats would change the

RELATED ARTICLES
Here is a rundown of current Broadway shows and their weekly show times.
Lizzo has certainly enjoyed a breakthrough year in 2019, with a top 10 debut album and her first Billboard Hot 100 hits -- one of which, "Truth...

RELATED ARTICLES
Lil Nas X rolled out on the 2019 BET Awards red carpet with Billy Ray Cyrus ahead of Sunday night's (June 23) show. Cyrus first shared a glimpse...
Sources familiar with the investigation said they were discovered face down on a bed and the children may have been drowned.


Due to the expansive nature of Off-Broadway, this list is not comprehensive.
The Pixar sequel made around $118 million in domestic theaters, $22 million less than Disney expected. It still flattened the competition.

RELATED ARTICLES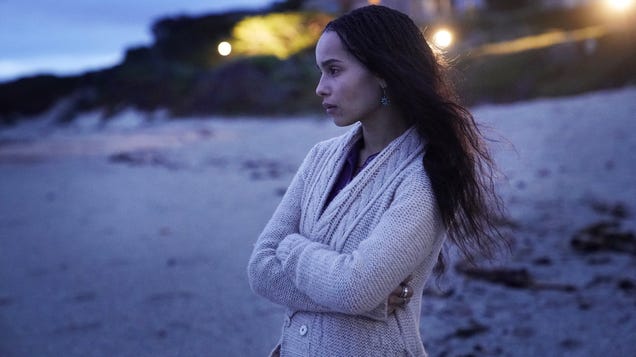 Last week, Big Little Lies went a bit insular by focusing on the family unit; this week, our little Monterey group is looking outward, drawing parallels between the death of the planet and the death of a relationship, or even the death of a belief in a relationship. As each of us essentially creates our own…

Read more...


For the 2019 BET Awards, Cardi B opened up the show with a rousing performance of "Press" and "Clout" alongside her beau Offset....
Sheriff's deputies broke up a large gathering of street racers who had taken over a parking lot in Corona, authorities said.


A member of an armed group known for stopping migrants at the U.S.-Mexico border has been arrested after authorities charged him with impersonating a U.S. Border Patrol agent, according to court documents. Jim Benvie, spokesman for the Guardian Patriots, who have been camped at the border near Sunland Park, New Mexico, was arrested on Friday in Oklahoma after a warrant was issued on Wednesday in southern New Mexico. The U.S. Department of Justice filed two federal charges, alleging that Benvie, 44, passed himself off as a Border Patrol agent in mid April.


The father of Maleah Davis, the 4-year-old whose remains were found in Arkansas earlier this month, posted photos of 'My Little Pony'-themed casket.


Cardi B has announced she will be opening the 2019 BET Awards. Although she is the most-nominated artist at this year's ceremony, with seven...
Nicki Minaj launched a back-and-forth on Twitter about her latest single, "Megatron," on Sunday (June 23). While many fans had...
Casey Williamson's love of adventure led him to winter snowboarding in Vail, Colorado, and summer skydiving in Moab, Utah. A year-and-a-half ago, he found his way to Hawaii, where he could skydive year-round. On Friday, the 29-year-old was among 11 killed when their skydiving plane crashed and burned at a coastal airfield on the island of Oahu.


A hearing is Monday for the man accused of killing a rookie Sacramento police officer in a fierce shootout captured on the bodycam of a fellow officer.


Broadcast primetime live same-day ratings for Saturday, June 22,…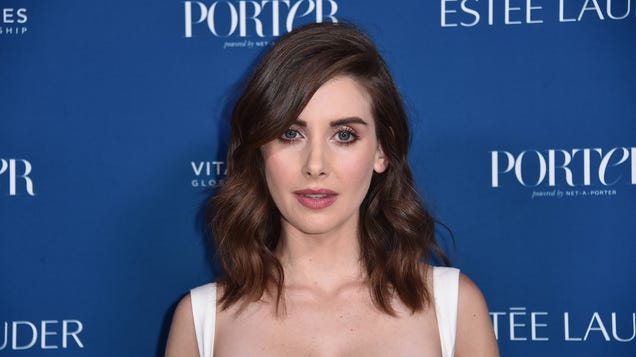 Alison Brie has enjoyed a long and fruitful relationship with Netflix, with prominent roles on both GLOW and BoJack Horseman, and apparently that success has given her a keen sense of loyalty to her streaming home. Case in point, Brie recently told PopCulture.com (from the people behind ComicBook.com) that she'd still…

Read more...


In the "This Week" segment "Do You Buy That?" FiveThirtyEight's Nate Silver examines what political prediction markets say about Sen. Elizabeth Warren's and Sen. Bernie Sanders' 2020 chances.


Revisiting the moon landing ahead of its anniversary, the return of Jackson Brodie and more.
In the predawn hours of June 15, the U.S. attacking force was poised a few miles off the beaches. Time-Life correspondent Robert Sherrod later wrote: "[Saipan] was a shadowy land mass, purple against the dim horizon. Set against the reddish tint of the morning sun, it seemed unbelievable that this island paradise could prove to be so menacing."Peering through his binoculars, Vice Adm. Chuichi Nagumo was in awe of the nearly 800 ships from Vice Adm. Raymond A. Spruance's 5th Fleet. Just three years before he had led the carrier force at the surprise attack on Pearl Harbor that initiated hostilities between Japan and the United States. But this was no time to gloat over past victories. As he lowered his glasses, Nagumo realized that the Americans must be stopped here. If the invading forces captured Saipan, their Boeing B-29 Superfortress bombers could easily reach Japan itself.Saipan, about 85 square miles in size, is the southernmost island in the Marianas chain. It was the next important step in the Allied planning to conquer Japan. One of Saipan's dominating features is Mount Tapotchau, over 1,500 feet high, situated near the center of the island. Also, a ridge runs from the southern end all the way to Mount Marpi at the extreme northern tip. To make things worse, steep cliffs dominate the region and a plateau is located in the southern area.


Guess the musical theatre characters from lyrics in which they are given a nickname.
Ethiopia's government foiled a coup attempt in a region north of the capital, Addis Ababa, and the country's military chief was shot dead by his bodyguard, the prime minister said Sunday. The failed coup in the Amhara region was led by a high-ranking military officer and others within the military, Prime Minister Abiy Ahmed, wearing military fatigues, announced on the state broadcaster. In a related development, the head of Ethiopia's military was shot dead in the capital not long after the attack in Amhara, during which soldiers attacked a building in which a meeting of regional officials was taking place, Nigussu Tilahun, spokesman for the prime minister, told a news conference Sunday. The regional president and at least two other officials were among the victims of that attack, he said. The violent attack in Bahir Dar, capital of Amhara, was linked to the subsequent assassination of army chief Gen. Seare Mekonnen, who was shot dead by a bodyguard at his residence in Addis Ababa. A retired army general visiting the army chief at the time was also killed in the same attack, said the spokesman. "There is a link between the two attacks," Nigussu said. The attack in Bahir Dar was allegedly led by a renegade brigadier who had recently been pardoned by Ethiopia's prime minister after being jailed for some offenses. Most of the perpetrators of the attack in Bahir Dar have been apprehended and others are being hunted down, said the spokesman. The US Embassy reported gunf
President Trump said he had "no idea" who Ms. Carroll was in comments to reporters outside the White House on Saturday.
Broadcast primetime live same-day ratings for Friday, June 21,…
Test your knowledge of the Tony and Pulitzer Prize-winning composer's body of work.
For our project on the future of movies, the director argues that when filmgoers want something, they will find a way to get it now.
This week's hottest releases include a new detective novel from Kate Atkinson and a revealing memoir from NBA superstar Andre Igoudala.        
For our project on the future of movies, the actress says she and her peers are showing how creatives can take control from executives.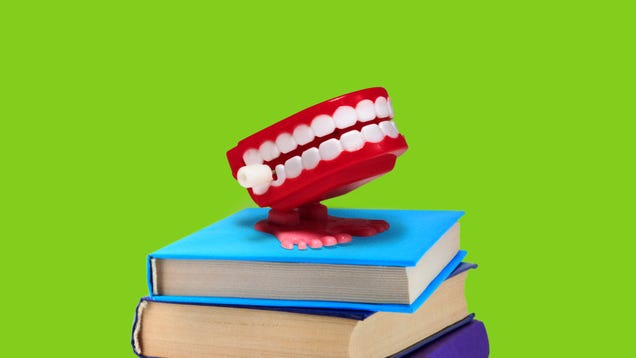 This week's question comes from Alex McLevy. In conjunction with our "best of the year so far" coverage this week, we're asking:

Read more...


For our project on the future of movies, the director is mostly hopeful that diversity will take hold, but still realistic.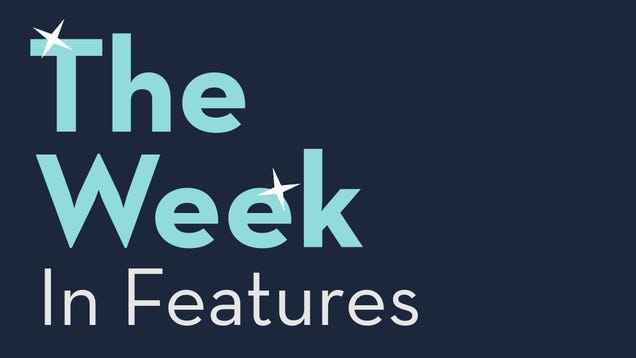 Here's a compilation of our favorite features published this week. Be sure to follow along with our TV recaps and check out all our recent reviews.

Read more...


In her forthcoming book "What Do We Need Men For?," the Elle advice columnist says the president assaulted her in the 1990s.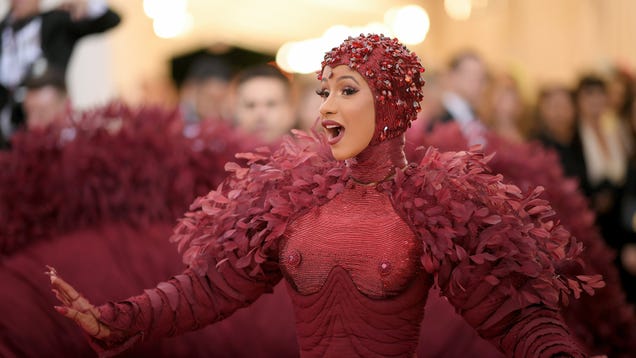 Just a day after being crowned Songwriter Of The Year at the ASCAP Rhythm & Soul Awards, CNN and Vulture are reporting that Cardi B has been indicted by a grand jury for her alleged involvement in a brawl at a Queens, New York strip club last summer. She's scheduled to be arraigned on June 25, when it will be revealed…

Read more...


Broadcast primetime live same-day ratings for Thursday, June 20,…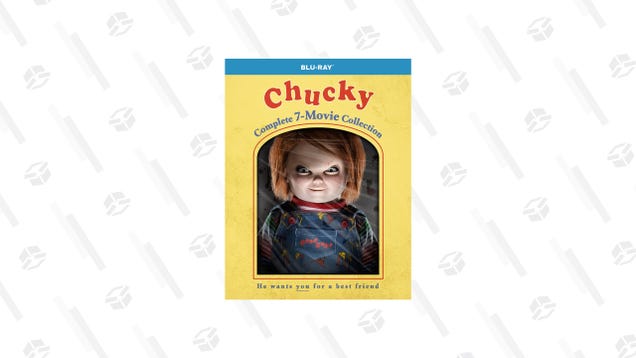 Chucky: Complete 7-Movie Collection | $20 | Amazon
Read more...


The It List is Yahoo's weekly look at the best in pop culture, including movies, music, TV, streaming, games, books, podcasts and more. Here are our picks for June 17-23, including the best deals we could find for each.


Joanna Hogg's autobiographical recreation of a relationship gives a young actor a breakout role and redefines the notion of "personal" filmmaking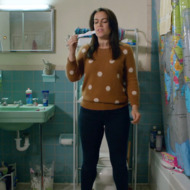 Can you picture Rachel Green wearing blood-stained jeans on Friends so she can sneak weed through airport security in her vagina? What about Carrie Bradshaw devising a plot to sneak literal shit out of a toilet because her friend's crush is there and the water's stopped running?Of course you can't. ... More »