Recep Tayyip Erdogan decided to launch his invasion of northern Syria after Donald Trump sent him a letter telling him "don't be a fool," Turkish officials have said.  In a letter dated October 9, Mr Trump urged Mr Erdogan to "make a deal" and said he would respond by "destroying the Turkish economy" if the Turkish president went ahead with the military operation.  But Mr Erdogan was so angry he threw the letter in the bin and decided to answer by starting the offensive, Turkish officials said. The disclosure came as a US delegation arrives in Turkey to try to broker a ceasefire as the situation in Syria intensified.  "The letter was written on 9 October. Erdogan rejected the offer of mediation and it was thrown into the trash. The clearest answer to this letter was the reply given at 4pm on 9 October. This is was the start of Operation Peace Spring," a senior Turkish official  told the Yeni Safak newspaper.  Donald Trump's letter to Turkish President Recep Tayyip Erdogan Credit: AFP The letter was released by the White House on Wednesday as the US president battled to control the political damage following his decision to pull US troops out of northern Syria, clearing the way for the Turkish incursion against America's Kurdish allies. Written in a colloquial, non diplomatic language, the letter used a combination of exhortation laced with threats to persuade Mr Erdogan to reverse a decision to invade Syria that

RELATED ARTICLES
The Oscar nominee stars in the new show, opening October 21 at Theatre at St. Clements.

RELATED ARTICLES
The photo was taken at a meeting after the House voted to condemn the US withdrawal from Syria. Pelosi also said the president had a "meltdown."


Vice President Mike Pence and Secretary of State Mike Pompeo land in Turkey to salvage U.S. interests in Syria.


The Tony winner and Tony nominee star in Noah Baumbach's film, debuting on Netflix December 6.
The proposed tentative agreement between GM and UAW includes the creation and retention of 9,000 jobs, wage hikes; keeping Detroit-Hamtramck open.


Britain and the European Union finally reached a new tentative Brexit deal on Thursday, hoping to escape the acrimony, divisions and frustration of...
China said Thursday it detained two U.S. citizens on suspicion of organizing others to illegally cross the border, amid sharpening tensions between the sides over trade, technology and other sensitive issues. Chinese Foreign Ministry spokesman Geng Shuang said police in the eastern province of Jiangsu arrested Alyssa Petersen and Jacob Harlan on Sept. 27 and Sept. 29. "The department handling the case has informed the U.S. Consulate General in Shanghai in a timely manner, arranged U.S. diplomats to conduct consular visits and protected the legitimate rights and interests of the two," Geng said at a regular press briefing.


The U.K. and the E.U. have come to a new agreement on Brexit, just two weeks before Britain is scheduled to leave the European Union.


(Bloomberg) -- The Chinese foreign ministry said it has detained two American citizens who run an English-teaching business in China, a development that comes amid rising diplomatic tensions and a broader trade war between the two countries.Jacob Harlan and Alyssa Petersen were detained in the eastern province of Jiangsu in late September "on suspicion of organizing others to cross the border," foreign ministry spokesman Geng Shuang told reporters at a regular briefing in Beijing on Thursday.Family members of the pair have sought to raise money over the internet to fund their defense, with the post supporting Petersen calling the charge "bogus." The U.S. Embassy in Beijing said it was "aware of the detention of two U.S. citizens in China and the charges being brought against them by the provincial government.""We take seriously our responsibility to assist U.S. citizens abroad and are monitoring the situation," the embassy said.The detentions come amid what appears to be a broader crackdown on foreign teachers working in China. State-owned news agency Xinhua has reported 16 foreign teachers were arrested in July, while China Daily reported in August that thousands of teachers may be working in the country illegally.It also comes shortly after the State Department imposed new rules on Chinese diplomats operating in the U.S., requiring them to notify the U.S. if they hold meetings with local American officials or visit educational or research institutions. The U.S. said this was a "reciprocal" measure to level the playing field with how U.S. diplomats operate in China and said it was "not directly linked to any other part of the relationship."China has lashed out at the new rules, saying the res
After "Twilight," the actor reinvented himself in art-house films. How will he follow "The Lighthouse" and his wildest role so far? With yet another swerve: He's playing Batman.
Thirty-five foreigners were killed and four others injured when a bus collided with another heavy vehicle near the Muslim holy city of Medina, Saudi state media said on Thursday. The accident on Wednesday evening involved a collision between "a private chartered bus... with a heavy vehicle" near the western city, a spokesman for Medina police said, according to the official Saudi Press Agency. This year some 2.5 million faithful travelled to Saudi Arabia from across the world in August to take part in the annual hajj pilgrimage -- one of the five pillars of Islam.


The French film, about the story behind the 19th-century play Cyrano de Bergerac, premieres October 18.
As chairman of the House Oversight Committee, Cummings played a key role in various investigations of Trump, and the two often clashed.


For long-shot moderates trying to compete for the Democratic presidential nomination, this week's debate in Ohio marked a significant shift in strategy. Attacking former Vice President Joe Biden, the longtime front-runner in the race, was out. Going after U.S. Senator Elizabeth Warren, the candidate who has grabbed the momentum in the nominating contest, was in.


Pence is en route to Turkey to convince its president to stop his offensive on Kurdish fighters in northeastern Syria. His boss isn't helping.


Julián Castro has a tough road to the White House. But the Latino candidate dared to dream, and that's still inspirational.


When asked why she joined Instagram, Aniston replied, "I don't know."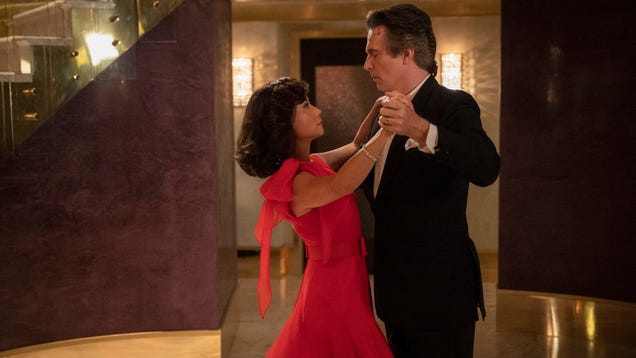 Sometimes reviewing a new TV show based just on one or two episodes can be an iffy proposition. On one hand, we really can't judge on any more than when the networks et al. decide to send us. But it's a tall order trying to suck in a viewer for good just based on a pilot or so; we all know debut episodes (like 30 Rock …

Read more...


Robert Pattinson and Willem Dafoe play antagonistic lighthouse keepers in a twisted tale of men and loneliness.
This week, the fourth round of the Democratic Candidates Debate…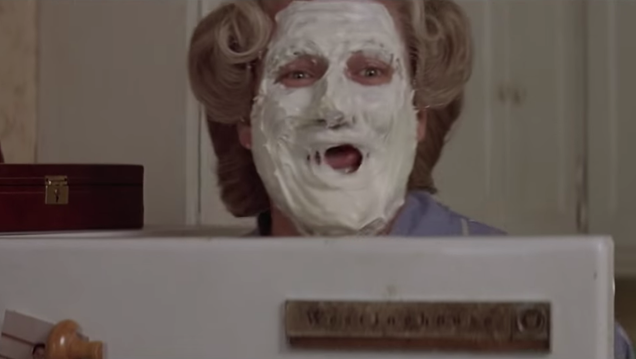 Should Mrs. Doubtfire have been arrested? Maybe we'll find out in the upcoming Broadway musical adaptation of the 1993 comedy (?) about a divorced dad who poses as a septuagenarian nanny in order to spend time with his estranged kids. Because, yeah, in addition to being very funny it's also really kinda dark and…

Read more...


Mossack Fonseca, a Panamanian law firm at the center of the "Panama Papers" scandal, has filed a lawsuit against Netflix, accusing the video streaming heavyweight of defamation in a new movie based on the case and seeking to stop its immanent release.

RELATED ARTICLES
After a tense day between Capitol Hill lawmakers and the White House, House Speaker Nancy Pelosi found a way to have a little fun.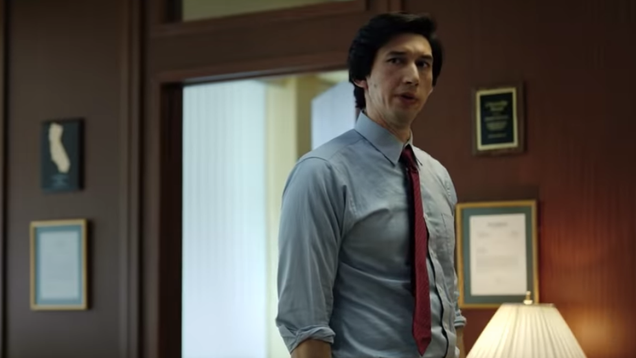 As cronies of our current president work to cover up, obfuscate, and destroy evidence related to scandal after scandal, The Report is here to remind us that lying to the American people is a tried and true tradition of our government. Scott Z. Burns' acclaimed new film stars Adam Driver as an idealistic staffer of…

Read more...


Following its world premiere in Seattle, the new musical comedy will transfer to the Sondheim Theatre.

RELATED ARTICLES
Though questions have arisen over the way the platform counts its viewers, here is what we can glean from what data they have released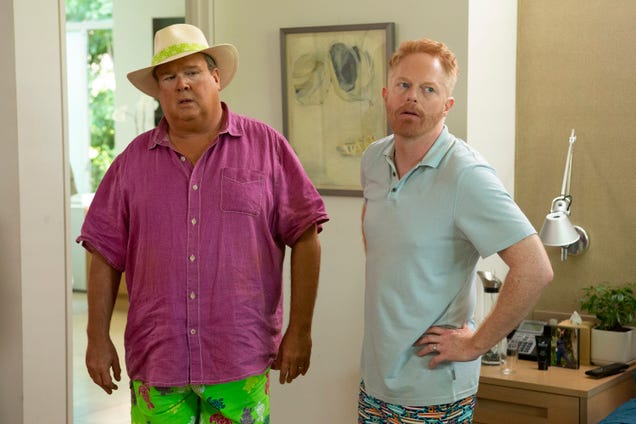 I genuinely can't remember the last time Lily got an actual, full A-plot on an episode of Modern Family. She was basically "the kid" for a long time, and then when she aged the show mostly ignored her unless it was using her as a punchline for Cam and Mitchell's stories. I'd give anything to have the show take 80% of…

Read more...



RELATED ARTICLES
A look at the most recent debate in Best of Late Night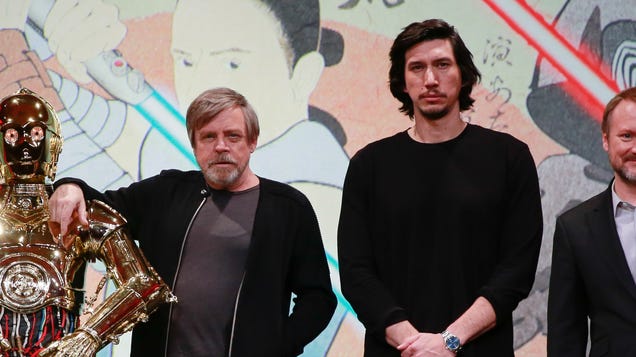 Proving that even rivals facing off on opposite sides of the Sith-Jedi divide can come together in the name of the one true unifying Force in the universe—dogs—Star Wars co-stars Adam Driver and Mark Hamill teamed up to help rescue a canine companion earlier this week. Specifically, the two collaborated on the rescue…

Read more...


What shows are about to close in New York City?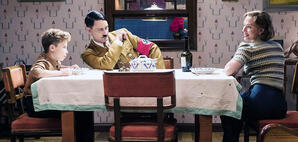 Faced with an unimaginable conflict, a young boy relies upon his vivid imagination in the beguiling new film, Jojo Rabbit. Living without his father during World War II, Jojo (Roman Griffin Davis) has succumbed to intense pressure from his young peers, as well as his fellow citizens in Germany, and become devoted to an imaginary, childish view of Hitler, as portrayed by director Taika Waititi. His beloved mother Rosie (Scarlett Johansson) is well aware of the perilous conditions in which they...

Read More

Read Comments


Due to the expansive nature of Off-Broadway, this list is not comprehensive.
Gwen returned to the show this season as a replacement for Blake's longtime nemesis Adam Levine, and she seems to be taking the role seriously.


It sank the most Japanese vessels by tonnage.



RELATED ARTICLES
Rep. Rashida Tlaib, D-Mich., on Wednesday afternoon contradicted earlier reports that she was set to join two fellow members of "the Squad," Alexandria Ocasio-Cortez, D-N.Y., and Ilhan Omar, D-Minn., in endorsing Sen. Bernie Sanders for the Democratic presidential nomination.



RELATED ARTICLES
And far more.


After 10 years, Woody Harrelson, Emma Stone, Jesse Eisenberg and Abigail Breslin are still murdering the pop-culture clichés.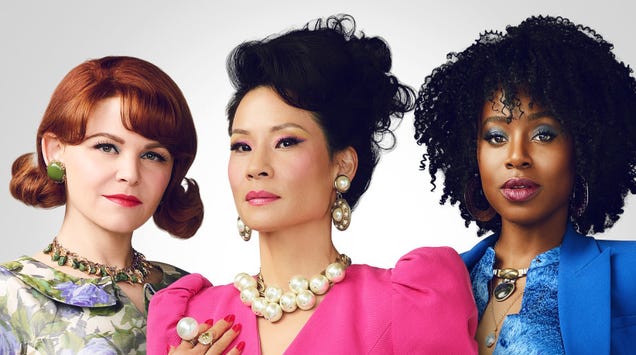 The 10-week season of CBS All Access series Why Women Kill will wrap up this week. The finale—to be released tomorrow, October 17—will reveal just who those three dead bodies are that we spied in the premiere, and just how they died. It's a been a riveting, addictive dramedy ride up to this point, and CBS is so…

Read more...


The filmmakers Elizabeth Coffman and Mark Bosco will be awarded the first Library of Congress Lavine/Ken Burns Prize for Film, which comes with a $200,000 finishing grant.
More than a half-century after Mel Brooks made "The Producers," mocking Hitler isn't what it used to be.
A new adaptation of the graphic novel "Watchmen" is coming to HBO. The original changed superhero tales — and pop culture at large — forever.
The Netflix film delivers the cameos fans have been longing for.


Paul Rudd Reveals Embarrassing Friends Moment with Jennifer Aniston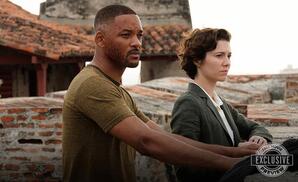 He may be past his prime as a professional assassin, but our exclusive clip from Gemini Man reveals that Will Smith remains a deadly force to any who come against him. Tickets are now on sale for the action-thriller, in which Smith plays a hitman who must confront someone who looks an awful lot like a younger version of himself. In our exclusive clip, Smith finds himself locked in a duel with a younger man he can't quite identify, which makes him slightly hesitant in the moment....

Read More

Read Comments


Adam Driver and Scarlett Johansson are a couple negotiating a messy separation in Noah Baumbach's chronicle of a dying relationship
The spiritual prequel of Seth Rogen and Evan Goldberg's 'Superbad' feels like it was made for and by 12-year-olds

I continue to add to my arsenal of childcare by video by grabbing my third Peppa Pig DVD to review (my first one is reviewed here and my second one is reviewed here), because I find myself enjoying these? They're worth a laugh, my kid continues to enjoy them, why go against a good thing.

"When I Grow Up" is another in a continually rolling release of Peppa DVDs, similar in variety and format to the others as well. A handful of episodes from the show ranging in various years (in this case, 2009-2018) are included, some that may have a commonality, maybe they don't. But they're not for your enjoyment and belief suspension, they're for your child's.

And they get their universe expanded a little bit by being exposed to doctor...Read the entire review




Here are a bunch of little bites to satisfy your hunger for movie culture:   Mashup of the Day: Nelson Carvajal combined scenes from the horror movie It and the new trailer for Disney's live-action Aladdin for a fun little mashup:   Movie Science of the Day: With actual robots used in police work these days, Space Taste considers the ethics of the tech by looking at RoboCop:   DIY Sound Effects of the Day: Here's a Star Wars fan who figured out how to re-create most of the movies' sound effects and character noises on his electric guitary (via Geekologie):   Fan Art of the Day: When you want to make grapes into a cooler snack for the kids, turn them into Mike from Monsters, Inc.: Put those grapes back where they...
Read More



RELATED ARTICLES