WASHINGTON (AP) — The fight over President Donald Trump's U.S.-Mexico border wall is heading to the GOP-controlled Senate, putting Republicans in the uncomfortable spot of deciding whether to back his declaration of a national emergency.



RELATED ARTICLES
Nothing about the recent, allegedly criminal behavior by Empire star Jussie Smollett squares with the dynamic young man Ralph Louis Harris...

RELATED ARTICLES
R&B star R. Kelly has arrived at a Chicago police station hours after authorities announced multiple charges of aggravated sexual abuse involving...
Grammy-winning R&B singer R. Kelly was charged in Chicago on Friday with aggravated sexual assault of four people, including three teenage girls, following years of accusations against the performer.

RELATED ARTICLES
Trevor Noah has somehow managed to find a sliver of good news when it comes tothe controversy surrounding Jussie Smollett and his alleged planning of a fakehate crime against himself


Six new paperbacks to check out this week.
The NBA made a comeback in Thursday night's cable ratings,…
Grammy-winning singer R. Kelly was charged on Friday with criminal sexual abuse of at least three girls under 17, a prosecutor said, following years of allegations against the 52-year-old R&B singer.
Empire actor Jussie Smollett has been removed from the show's final episodes in its current season following his arrest for allegedly faking a hate crime attack, producers for the Fox drama said. Smollett, who plays the openly gay character Jamal Lyon on Empire, is being written out of the show one day after Chicago police…

RELATED ARTICLES
Broadcast primetime live same-day ratings for Thursday, February 21,…

RELATED ARTICLES
One of Michael Buble's fans gave the singer a run for his money at his recent concert at Madison Square Garden in New York City on Wednesday...

RELATED ARTICLES
How to navigate a fractious, scandal-plagued year at the movies.
The Independent Spirit Awards nominated a record number of female directors. Why did no other award-giving groups come close to following suit?

RELATED ARTICLES
The Oscars will air live on Sunday (Feb. 24), but until the coveted best original song Academy Award is revealed, what song do you think should win?...
The United States, which is among dozens of nations to recognize opposition leader Juan Guaido as Venezuela's legitimate president, has been stockpiling aid in the Colombian frontier town of Cucuta to ship across the border this weekend. With tensions running high after Guaido invoked the constitution to declare an interim presidency last month, Maduro has denied there is a humanitarian crisis in Venezuela despite widespread shortages of food and medicine and hyperinflation. The socialist president, who took power in 2013 and was re-elected in an election last year widely viewed as fraudulent, has declared Venezuela's southern border with Brazil closed ahead of the opposition's plan to bring in the aid on Saturday.



RELATED ARTICLES
Jussie Smollett will not be in the last two episodes of "Empire," according toa statement from Fox



RELATED ARTICLES
While hoaxes are rare, each one diverts resources from real victims, sows doubt about real attacks and gives material to those who minimize real hate


Sex trafficking won't stop until the costs are high enough to make rich, powerful men feel that buying Chinese girls from a local spa isn't worth it.



RELATED ARTICLES
Actor Jussie Smollett's character is being removed from the final two episodes of Fox's hip-hop drama "Empire" after he was arrested and accused of staging a hoax hate crime attack on himself, show officials said on Friday.

RELATED ARTICLES
An epic debut, poems as sharp as blood-tinged spindles, a stand-alone novel narrated by a god: There's something for everyone here.
President Donald Trump said he was surprised by the news of New England Patriots owner Robert Kraft being charged with soliciting prostitution.


Patrick Radden Keefe's stunning new book uses the 1972 murder and abduction of a Belfast mother of 10 to tell the story of the Troubles.
Actor Jussie Smollett's character is being removed from the final two episodes of the Fox hip-hop drama "Empire" after he was arrested and charged with staging a hoax hate crime attack on himself, show officials said on Friday.

RELATED ARTICLES
"The first time I saw 'The Wife' I felt as if I were watching a home movie I hadn't known existed."
Wade Robson and James Safechuck didn't know what to think when the lights went up after the first public screening of "Leaving Neverland... Here are a bunch of little bites to satisfy your hunger for movie culture:   Oscar Nominees Recap of the Day: The Oscars are just a few days away, and for the occasion, the animated web series Villain Pub got Thanos from Avengers: Infinity War to comment on all the Best Picture contenders, including A Star is Born, Green Book and fellow Marvel movie Black Panther:   Actor in the Spotlight Speaking of the Oscars, Best Actor nominee Willem Dafoe, who can...

Read More

Read Comments


The violence began a weekend in which Venezuela's opposition plans to confront autocratic President Nicolas Maduro by attempting to bring food and medicine through heavily guarded international crossings around the nation. Supporters of National Assembly leader Juan Guaido were spurring on volunteers with a music festival in the western border town of Cucuta, Colombia, and he defied Maduro's order not to leave to country to appear there. Maduro, meanwhile, mounted a smaller competing event in Las Tienditas on the Venezuela side.


Comedian Brody Stevens was reportedly found dead at age 48 in his home on Friday (Feb. 22) of an apparent suicide by hanging. The comic was...

RELATED ARTICLES
The film and television company, which focuses on issues-oriented entertainment, has 17 nominations, just a couple of years after laying off half its staff.
After two years of separation, the duo Chino & Nacho reunited to support Venezuela. On Friday (Feb. 22), Nacho traveled to Colombia to perform at...
Less than two months into 2019, the K-pop scene already has a monster rookie on its hands as new girl group ITZY earns a collection of Billboard...
Brody Stevens has reportedly died of an apparent suicide by hanging. He was 48. Billboard has reached out to Stevens' reps for...
In his latest Graphic Content column, Ed Park looks at James Sturm's "Off Season" and Elly Lonon and Joan Reilly's "Amongst the Liberal Elite."
President Donald Trump says the U.S. and China have reached an agreement on currency manipulation as part of their overall talks for a new trade deal.


House Democrats have filed their "resolution of disapproval" challenging Donald Trump's decision to call a national emergency in order to build a wall on the US southern border with Mexico. While the president has claimed there is a "crisis" of illegal immigration in the United States, Democrats have questioned his motives — and noted that Mr Trump himself has suggested that he did not need to declare the emergency. Meanwhile Ahmed Ali Muthana, the father of Alabama Isis bride Hoda Muthana, announced he is suing the administration for its "unlawful attempt" to rescind her citizenship and block a return to the US.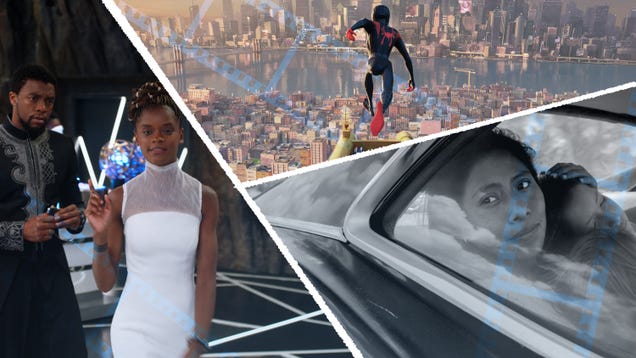 This question is in honor of Sunday's 91st Academy Awards:

Read more...


The Oscars best picture nominees are out. We interviewed directors on how they put together their favorite scenes.
Jason Derulo, K-pop boy band NCT 127, and EXO's Lay have unveiled the video for "Let's Shut Up & Dance" -- jam-packed...
The Saudi delegation, including top executives from state-owned oil company Saudi Aramco, arrived on Thursday on an Asia tour that has already seen the kingdom pledge investment of $20 billion in Pakistan and seek to make additional investments in India's refining industry. Saudi Arabia signed 35 economic cooperation agreements with China worth a total of $28 billion at a joint investment forum during the visit, Saudi state news agency SPA said. "China is a good friend and partner to Saudi Arabia," President Xi Jinping told the crown prince in front of reporters.


The singer's family claim that a new film about his alleged sexual abuse breached an old contract.
Fine performances help this chilly tale of a supernatural romance surmount its clichés.
One year after #MeToo came to the Oscars red carpet, there are no female nominees for best director.
An American TV actor was criminally charged Thursday for allegedly masterminding an elaborate "publicity stunt" that sought to exploit the "pain and anger of racism" with a staged assault on the streets of Chicago. It was the latest twist in a weeks-long saga that has seen 36-year-old Jussie Smollett, the gay, African-American actor who stars on Fox music industry drama "Empire," go from victim to suspect after he reported an assault late last month. In a sign of the national attention the case has drawn, President Donald Trump weighed in Thursday, taking issue with the fact Smollett claimed his assailants invoked the president's "Make America Great Again" slogan along with homophobic and racist slurs during the purported attack.


Actor Jussie Smollett paid two brothers to stage a racist and homophobic attack on him and pose as supporters of President Donald Trump because he was unhappy with his pay on the hip-hop TV drama "Empire," Chicago's police chief said on Thursday.
The film premiered January at the Sundance Film Festival
Vanity Fair has ruled the roost, but its guest list is bloated by corporate sponsorships. And now there's competition from Jay-Z.
This year's NBA All-Star Game (predictably) ruled over the Sunday…

RELATED ARTICLES