The pop star's upcoming album Lover will drop August 23.

RELATED ARTICLES
When Apple's current-generation iPad tablets went on sale at deep discounts for Black Friday last year, people flipped out. It makes sense of course, since truly deep discounts on Apple products are so rare. Well, get ready to flip out even more because Amazon somehow just gave the Apple iPad an even deeper discount! The 128GB model that was $80 off on Black Friday is now a whopping $101 off, slashing the price all the way down to just $328. That's an all-time low, and we doubt we'll ever see a better bargain on an iPad. If you don't need that much storage, you can also still get the 32GB model for just $249, which is also an all-time low.Here are the highlights from the product page: * 9.7-inch Retina display * A10 Fusion chip * Touch ID fingerprint sensor * 8MP back camera and 1.2MP FaceTime HD front camera * Two speaker audio * 802.11ac Wi-Fi * Up to 10 hours of battery life * Lightning connector for charging and accessories * iOS 12 with Group FaceTime, shared augmented reality experiences, Screen Time, and more


The Oscar-nominated actor will play God in the new pop rock musical at Theatre St. Clements.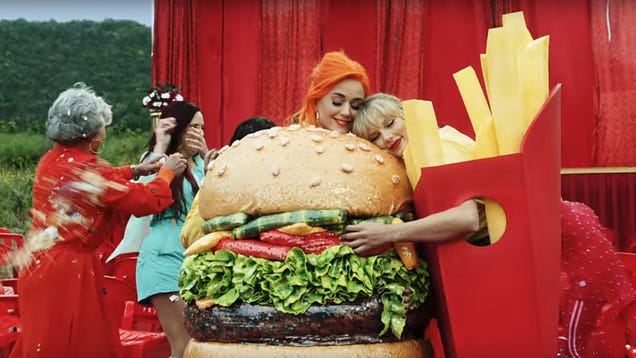 Last Friday Taylor Swift dropped her newest single "You Need To Calm Down," an upbeat wag of the finger at anonymous online hate and the toxic obsession with other people's lives—in particular, those within the LGBTQ community. Since then, Swift released a number of teasers hinting towards a star-studded music video,…

Read more...


Wheelhouse Theatre Company celebrates the return of Aaron Posner's Chekhov-inspired play.
Leading Hong Kong democracy activist Joshua Wong walked free from prison Monday and vowed to join historic anti-government protests rocking the finance hub, as activists kept up pressure on the city's embattled pro-Beijing leader. Organisers said some two million people -- more than a quarter of the population -- marched in tropical heat on Sunday calling for the resignation of chief executive Carrie Lam and protesting against a bill that would have allowed extraditions to the Chinese mainland. Police commissioner Stephen Lo said late Monday that only "some people" had rioted on that day, appearing to back down from previous comments from Lam, who described the June 12 protest as an "organised riot".


Leaks concerning this fall's upcoming iPhone models continue to trickle out at a steady pace, but some analysts are already looking ahead to 2020. In a research note shared with AnTuTu (via MacRumors), TF International Securities analyst Ming-Chi Kuo revealed new details about the prospective 2020 smartphone lineup from Apple.According to Kuo, Apple will once again release three iPhone models in 2020, but will make significant changes to the designs of the high-end models. The successors to the iPhone 11 and iPhone 11 Max will supposedly feature 5.4-inch and 6.7-inch displays, respectively, and will both support 5G. The iPhone 11R follow-up will retain a 6.1-inch display, but Kuo believes that all three models will have OLED screens in 2020.Furthermore, Kuo says that every iPhone model will support 5G by 2021, and that Qualcomm will be Apple's primary supplier of 5G modems initially. By 2022 or 2023, though, Apple should have its own 5G modem ready, which would reduce its reliance on Qualcomm (with which Apple recently reached a major settlement agreement).A vast majority of the credible leaks concerning this year's iPhone models suggest that Apple will stick to the familiar notch design for at least one more year. It's hard to see Apple opting for any of the current design alternatives, such as the pop-up camera of the OnePlus 7 Pro or the hole-punch camera of the Galaxy S10. But by 2020, perhaps the prospect of embedding a camera and the necessary sensors beneath the display will
Lauren London honored Nipsey Hussle on Sunday (June 16) on what would have been her late love's first Father's Day with their child...
Chinese President Xi Jinping will make a state visit to North Korea this week, state media announced Monday, as U.S. talks with North Korea on its nuclear program are at an apparent standstill. Xi will meet with North Korean leader Kim Jong Un during the visit on Thursday and Friday, Chinese state broadcaster CCTV said.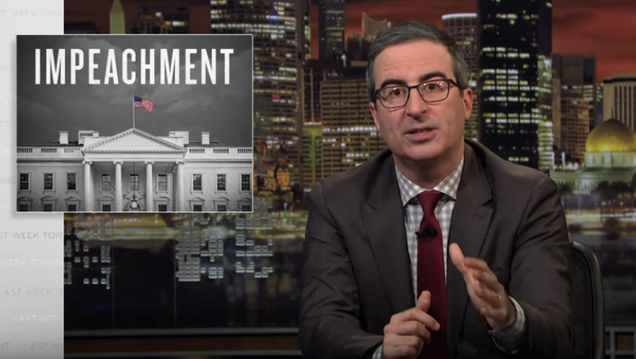 Impeachment. It's the heavily hashtagged Congressional process (see: #Impeach45; #ImpeachTrumpNow; or, for followers of Democratic Congresswoman Rashida Tlaib, #ImpeachTheMotherfucker) that many other Democrats are approaching with all the gung-ho patriotism of Alexander Hamilton making an exhaustive pros and cons…

Read more...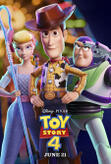 Opens Friday, Jun 21, 2019

Movie Details Play Trailers




The "Das Boot" TV adaptation is on Hulu. And "Grand Hotel" premieres on ABC.
Famous from birth in 1924, Gloria Vanderbilt became even more so thanks to a custody trial, designer jeans and as mom to CNN's Anderson Cooper.        
Suzanne Collins's dystopian trilogy about children fighting to the death, later adapted as a series of blockbuster movies, is getting a prequel.
Gloria Vanderbilt, the "poor little rich girl" who lived a life at the highest levels of fashion, society and wealth as an heir to one of the greatest family fortunes in U.S. history, died on Monday at the age of 95, her son CNN correspondent Anderson Cooper said.
After comedian Jon Stewart raked him over the coals for dragging his feet (once again) on extending the 9/11 Victim Compensation Fund, Senate Majority Leader Mitch McConnell complained Monday morning that Stewart was just looking for some way to be offended. And the senator added that he didn't get why he was "all bent out of shape."Following his emotional House testimony on behalf of 9/11 first responders in which he excoriated Congress for seemingly not caring about the plight of the victims, Stewart appeared on Fox News Sunday and shamed McConnell for not prioritizing the bill."I want to make it clear that this has never been dealt with compassionately by Senator McConnell," the former Daily Show host said. "He has always held out until the very last minute and only then, under intense lobbying and public shaming has he even deigned to move on it."Appearing Monday on Fox & Friends, McConnell was asked to react to Stewart's comments. The Kentucky lawmaker essentially shrugged and said this is just how Congress works."Well, many things in Congress happen at the last minute," he responded. "We've never failed to address this issue and we will address it again. I don't know why he is all bent out of shape but we will take care of the 9/11 Victims Compensation Fund."Co-host Steve Doocy noted that Stewart appeared to be upset during his House testimony that many members of the subcommittee didn't show up that day, prompting McConnell
India's biggest airline IndiGo said on Monday it has placed a $20 billion jet engine order from CFM International, a move that marks a dramatic shift away from Pratt & Whitney towards its French-American rival. CFM, owned by General Electric and France's Safran, will provide the 1LEAP-1A engines to power 280 A320neo and A321neo jetliners already on order from Airbus by the Delhi-based budget carrier. IndiGo has an order book of 430 Airbus planes of the A320neo family, of which the first 150 aircraft were to be powered by engines from United Technologies Corp's Pratt & Whitney.


A decade after seemingly wrapping up "The Hunger Games," Suzanne Collins is bringing readers a prequel set 64 years before they met Katniss Everdeen.        
Representative Alexandria Ocasio-Cortez (D., N.Y.) on Sunday praised former vice president Joe Biden for his recently announced opposition to the Hyde amendment and said that her own opposition to the prohibition on the direct federal funding of abortion is rooted in her concern about income inequality."I'm encourage by the fact that he is now against the Hyde Amendment," Ocasio-Cortez told ABC's Jonathan Karl when asked about Biden's recent reversal on the issue.Ocasio-Cortez, who launched a petition over the weekend to build public support for the amendment's repeal, went on to explain that the direct federal funding of abortion is necessary to protect the abortion rights of incarcerated pregnant women."Reproductive health care for incarcerated women should be guaranteed as it is with all women in the United States, so I think it really depends," said the freshman New York lawmaker. More from her remarks: And that's really what the Hyde amendment is really about. The Hyde amendment isn't about abortion per se. The Hyde amendment is truly about equality of healthcare and healthcare access for low income women and women of color and women that get caught in our mass incarceration system. And so the Hyde amendment is about income inequality and it's about women's healthcare in a system of income inequality. So I think that we need to repeal it.After maintaining support for the Hyde amendment throughout his decades-long career in politics, Biden reversed himself last month in response to pressure from ab
It's still far too early to say for certain whether the Galaxy S10e, Galaxy S10, and Galaxy S10 have truly been a success for Samsung. The second quarter of 2019 will be the first full quarter of sales for the company's new flagship phones series, so we should find out sometime next month whether the Galaxy S10 series gave Samsung's mobile division the boost it so sorely needed after last year's Galaxy S9 series was a flop. What we can say for certain, however, is that the Galaxy S10 series is a massive step in the right direction for Samsung. While last year's Galaxy S and Galaxy Note flagship phones were uninspired and boring, this year's Galaxy S10 phones finally feature the elegant redesign and all-screen display that Samsung fans have been craving.Thankfully, there's more good news on the way for Samsung fans, and it's much-needed considering the current Galaxy Fold disaster (though we totally warned you more than a year before it was announced that the Galaxy Fold would end up being a piece of junk). It turns out that the upcoming new Galaxy Note 10 is getting the same type of massive redesign that the Galaxy S10 got earlier this year, and now a new series of leaks may confirm Samsung's new design... or should we say, "designs."That's right, Samsung fans: for the first time ever, it appears as though Samsung will release not one but two different Galaxy Note phones. Just as Samsung followed Apple's lead with the Galaxy S10 series and added a (slightly) less expensive entry-level model, the Note 10 will seemin
"Not opening an inquiry comes with consequences, too," says Oliver.
The Vatican formally opened debate Monday on letting married men be ordained as priests in remote parts of the Amazon where priests are so few that Catholics can go weeks or months without attending a Mass. The call for study on the proposal was contained in the working document, released Monday, for an October meeting of South American bishops on the Amazon. The document, prepared by the Vatican based on input from the region, affirmed that celibacy is a gift for the Catholic Church.


Warner Bros.'s "Shaft" sequel also disappointed this weekend.
Deutsche Bank is planning to overhaul its trading operations by creating a so-called bad bank to hold tens of billions of euros of non-core assets, a source close to the matter said on Monday. The measures are part of a significant restructuring of the investment bank, a major source of revenue for Germany's largest lender, which has struggled to generate sustainable profits since the 2008 financial crisis. Shares in Deutsche, which have recently traded at record lows, were up 2% in Frankfurt to top the list of German blue chip shares.


This new work, with music by Terrance Blanchard and a libretto by Kasi Lemmons, is a bold and affecting adaptation of Charles Blow's memoir.

RELATED ARTICLES
ABC NewsBy the time ABC News aired its lengthy, wide-ranging, and extensive interview with President Trump on Sunday evening, many of the most headline-making moments had already been released by the network via excerpts. Washington has already been rocked, for example, by the bombshell revelation that Trump was seemingly open to the idea of receiving dirt on his 2020 opponents from foreign entities and didn't think it was necessary to contact the FBI if approached.But while we already knew heading into Sunday night that Trump wouldn't speak to Robert Mueller because he was concerned about lying, that he didn't fire Mueller because firings didn't "work out too well" for Richard Nixon, and that he believes former White House Counsel Don McGahn lied to Mueller to make himself look good, there were still a number of eyebrow-raising tidbits from the full interview.1) Trump hopes North Korean dictator Kim Jong Un isn't building nuclear weapons because "he likes me a lot."Discussing the president's claim a year ago that North Korea was no longer a nuclear threat, ABC News' George Stephanopoulos pressed the president on the fact that the reclusive nation still has stockpiles of nuclear weapons. Trump, meanwhile, insisted that there had been no nuclear testing by the country before boasting about his warm relationship with dictator Kim Jong Un.After the president bragged about the concessions he had received from North Korea (and the "very nice letters" from Kim), Stephanopoulos asked him point blank if he thought the brutal No

RELATED ARTICLES
Activist Joshua Wong, who has become the face of Hong Kong's push for full democracy, walked free from prison on Monday and vowed to join a mass protest movement demanding that the city's Beijing-backed leader, Carrie Lam, steps down. "I will join to fight against this evil law," said Wong, 22, who was one of the leaders of the 2014 "Umbrella" pro-democracy protests that blocked major roads in Hong Kong for 79 days. Wong acknowledged he still had to fully grasp the scale of the crisis at a time when Chinese President Xi Jinping is grappling with a deepening U.S. trade war, an ebbing economy and regional strategic tension.


Due to the expansive nature of Off-Broadway, this list is not comprehensive.

RELATED ARTICLES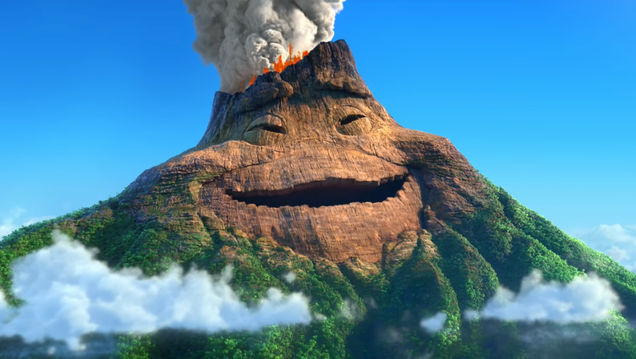 Disney's subsidiary studios apparently have a thing for breaking from tradition these days, because just a few months after Avengers: Endgame tricked viewers into sitting through the credits just to hear Tony Stark's ghost banging on some metal in place of a traditional stinger, Toy Story 4 is going to open in…

Read more...


Boris Johnson, the front-runner to replace Prime Minister Theresa May, pledged on Sunday to "end the digital divide" in Britain with the rollout of full fiber broadband by 2025. Using his column in the Telegraph newspaper, Johnson, who was criticized for missing the first television debate on Sunday with the other contenders for Conservative Party leader, said he would speed up the rollout of full fiber broadband. "The government has just set a new target for the 100 per cent roll-out of full fiber broadband - by 2033! ... As a deadline, that is laughably unambitious," he wrote.


This Father's Day, Kim Kardashian is celebrating by sharing loving tributes to two of the most important men in her life, her husband, Kanye...
Key DevelopmentsDominic Raab clashed with rivals over his threat to suspend Parliament in order to get Britain out of the EU with no deal, if necessaryRaab, Rory Stewart, Michael Gove, Jeremy Hunt, and Sajid Javid took part in the first television debate on Channel 4 Cabinet minister Amber Rudd warned Parliament will find a way to stop a no-deal Brexit, and rebel Tories could vote to topple the next PM YouGov/Sunday Times Poll put Nigel Farage's Brexit Party in lead on 24%, with Conservatives and Labour tied on 21%. Liberal Democrats were on 19%.


A new Hulu series revives the popular World War II submarine saga, with some changes.
President Donald Trump's comments come amid concerns attack on oil tankers could further escalate ongoing tensions between Iran and the U.S.


Here is a rundown of current Broadway shows and their weekly show times.
GOP strategist O'B Murray and former senior advisor to Hillary Clinton in South Carolina Antjuan Seawright weigh in on the upcoming election.


A nationwide Fox News poll released Sunday shows President Trump trailing former Vice President Joe Biden and four other Democratic contenders.



RELATED ARTICLES
Broadcast primetime live same-day ratings for Saturday, June 15,…
LOS ANGELES (Variety.com) - Hollywood seems to be coming down with a contagious case of franchise fatigue this summer, as "Men in Black: International" and "Shaft" become the latest sequels largely dismissed by moviegoers in North America.
Aaron Posner's critically acclaimed, Chekhov-inspired play opens June 16.
Broadcast primetime live same-day ratings for Wednesday, June 12,…
Where, or what, is home? That question has as many answers as there are humans to ponder it. In The Last Black Man in San Francisco, Joe Talbot's odd and wonderful debut film, two young black men, best friends and natives of that often romanticized yet deeply complicated city, take a semi-dilapidated Victorian house under…