One of 15 Saudi men sent to confront Jamal Khashoggi was seen on surveillance



RELATED ARTICLES
CCTV footage has been released which appears to show one of the 15 so-called Saudi Arabian "hit squad" posing as a body double for murdered journalist Jamal Khashoggi. The images, which were published by CNN on Monday, show the decoy leaving the Saudi consulate in Istanbul by the back door, wearing Mr Khashoggi's clothes, a fake beard, and glasses, in the hours after he was killed. The man has been identified as Mustafa al-Madani - an official who was reportedly brought from Riyadh to Turkey to act as Khashoggi's body double. Four hours earlier Mr Madani, 57, who is of similar height, age and build to Khashoggi, entered the building by the front door, without a beard, wearing a blue and white checked shirt and dark blue trousers. "Khashoggi's clothes were probably still warm when Madani put them on," a senior Turkish official told CNN. Mr Khashoggi entered the consulate on October 2. His body has still not been found Credit:  REUTERS Saudi Arabia initially claimed that Mr Khashoggi had left the consulate through the back door, although footage of the double was never released to back up their claim. The kingdom finally acknowledged Mr Khashoggi's death on Saturday morning, when they said he was killed accidentally in a "fistfight". They claimed it was not done on the order of heir-apparent Crown Prince Mohammed bin Salman. Adel al-Jubeir, Saudi Foreign Minister, told Fox News on Sunday that Khashoggi's killing was "a rogue operation"
Rihanna sprung another surprise on her 'Navy' of fans over the weekend, with the announcement of a new Fenty Beauty launch. The superstar's cult cosmetics brand is bringing back its 'Fairy Bomb Shimmer Powder,' which launched as a limited-edition body shimmer back in the summer. "These 3 hyper-reflective shades come in the same superfine all-over highlighting powder formula from #FAIRYBOMB Pom Pom, but now available in loose powder form to glow all over your face and body!" Fenty Beauty has confirmed via Instagram.


The lineup for 2019 Country Thunder Arizona, the reigning ACM festival of the year, will feature Trace Adkins, Brett Eldredge, Chris...

The Daily Show's Trevor Noah is heading to Netflix next month with a brand-new stand-up special. The Comedy Central late-night host announced today that the special, titled Son of Patricia, will make its Netflix debut just a few days before Thanksgiving on Tuesday, November 20. Son of Patricia, which will ... More »
A new report reveals that Shanghai made the most money from tourism in 2017, raking in USD $35 billion mostly from domestic visitors. 


A slew of ghosts in recent books are a vessel for the country's collective terror and guilt.
SYDNEY (AP) — The Duke and Duchess of Sussex took separate boats Monday to Queensland's Fraser Island as their tour of Australia and the South Pacific continued with a reduced schedule for the pregnant duchess.



RELATED ARTICLES
The Olivier Award-winning play opened on Broadway October 21.

RELATED ARTICLES
And in doing so, displays a unique and likeable character.


A year after a disastrous independence vote he had championed in Iraqi Kurdistan, veteran leader Massud Barzani has made a strong comeback both on the home front and in Baghdad. While Iraq's presidency, a ceremonial post, has gone to Barham Saleh of the rival Patriotic Union of Kurdistan (PUK), Barzani's Kurdistan Democratic Party (KDP) was on Sunday declared the clear winner of the September 30 parliamentary elections in the autonomous region of northern Iraq.


To make tickets more affordable, many Off-Broadway shows have implemented rush, lottery, and inexpensive ticket policies.
Isabel Leonard sings the title role in Nico Muhly and Nicholas Wright's take on the Hitchcockian tale.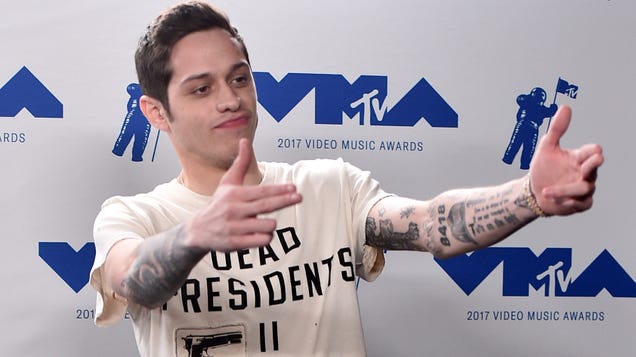 Infatuation's a helluva drug, but that shit wears off quickly. Granted, that high likely lasts a touch longer when it's swirling around Ariana Grande, one of the world's most famous people. A rushed engagement, then, is forgivable; matching tattoos, on the other hand, well, that's just provoking a vengeful, jealous…

Read more...


The PGA Tour and pay TV operator Discovery Inc unveiled a live and on-demand video-streaming service on Monday that will allow golf fans access to nearly 150 tournaments annually.
Playbill's complete round-up of the latest Broadway rush, lottery, standing-room-only (SRO), and student ticket policies.
Swedish House Mafia has officially announced a second reunion show coming to its hometown of Stockholm in 2019. The show was teased with many...
The updated sedan will have more active-safety tech, and we'll learn the full details at the Los Angeles auto show.


The Society of Composers, Authors and Music Publishers of Canada (SOCAN) has launched a new services arm called Dataclef, proclaiming it "the...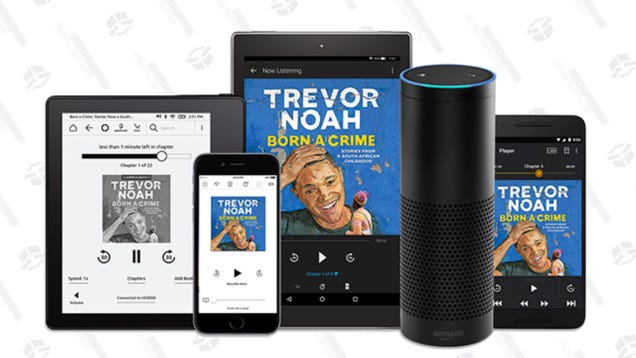 Love to read but don't have the time to sit down and actually read a book? Sign up for Amazon's audiobook service, Audible, during this extended trial offer for Prime members.


Read more...


Gorillaz rocked their headlining Demon Dayz festival appearance in Los Angeles on Saturday (Oct. 20) with an electrifying 30-song set...
After THAT fall last year, it's only right the reality TV star made a big appearance at this year's event.

RELATED ARTICLES
Over the last five weeks, tens of thousands of people traveled to DC to demonstrate against President Trump, and more than 3,500 people were trained in nonviolent civil disobedience.


The comedian was performing at a benefit gig when he made jokes about his split from the singer.
Paddy McGuinness and Andrew "Freddie" Flintoff are announced as new hosts of the driving show.
Louis-Dreyfus is the sixth woman to win the Mark Twain Prize, and the ceremony showed how top female comedians are among her biggest fans.
Four decades after the John Carpenter original, the latest installment of "Halloween" earned $77.5 million to top this weekend's ticket sales.

RELATED ARTICLES
The Ricktatorship is ending, but should fans be nervous about yet another



After last week's tightly focused episode following the trials and tribulations of the filmmaking process, The Deuce downshifts and takes stock of its large ensemble. "The Feminism Part" is a little more scattershot than usual, featuring a couple great stories and some check-ins with characters we haven't seen in a ... More »

RELATED ARTICLES
Dunkin' Donuts is launching a Halloween costume contest on Instagram, giving fans the chance to win $1,000 and a full year of free coffee.



RELATED ARTICLES
In "University of Nike," Joshua Hunt examines the University of Oregon and Nike as a case study for the relationship between public institutions and corporate benefactors.
The latest play from the celebrated writer of Jerusalem opens on Broadway following a sold-out London run where it won the 2018 Olivier Award for Best New Play.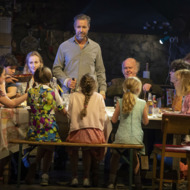 We may as well start with the goose. By the time one of the more than 20 actors in Jez Butterworth's boisterous behemoth of a new play, The Ferryman, enters with a fat live goose under his arm—its little rubbery feet paddling gently in the air as it calmly tries ... More »
She is the 21st person to be honored with the Mark Twain Prize for American Humor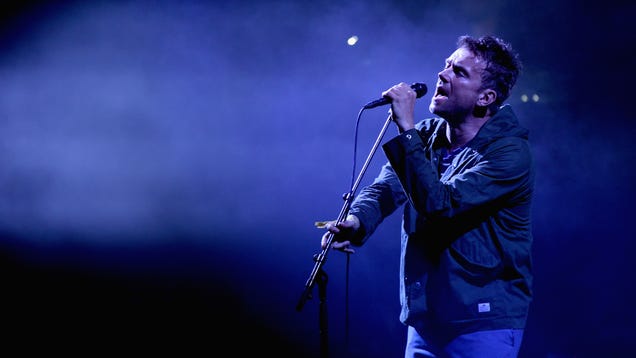 Gorillaz is a cartoon band led by a guy named 2-D who happens to sing remarkably similar to Blur frontman Damon Albarn, which may have something to do with the fact that Albarn co-created Gorillaz and does most of the singing, but Albarn made the connection between the two bands a bit more obvious this weekend at the…

Read more...



RELATED ARTICLES
The Olivier Award-winning play opens on Broadway October 21.
Spotlighting dance, film, music, theatre, and visual art, content will include a mix of new programs and some from WNET's 50-year history.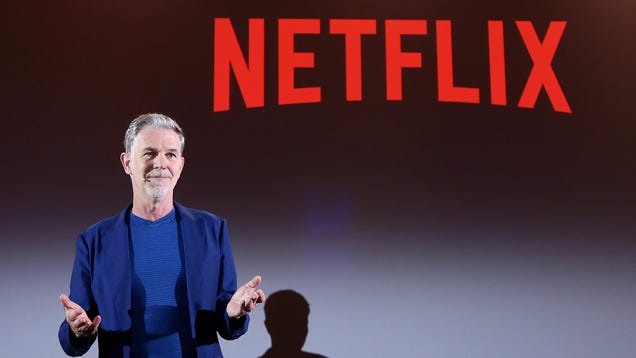 Recently, Netflix has adopted an approach to producing original content that involves making as many things as possible and releasing them all at once, resulting in a flood of movies, TV shows, and stand-up specials that can be pretty hard to keep up with—especially when every episode of Friends is just right there.…

Read more...