Mark Hamill dug into Donald Trump's Twitter archive on Friday to take his


In the midst of his latest Tweetstorm, Kanye West candidly addressed the state of his mental health and how being off medication has impacted his...

RELATED ARTICLES
Where did the Chicago director find the plot to the sequel to 1964's Mary Poppins?
"Our position on the solution hasn't changed," Emir Sheikh Tamim bin Hamad Al Thani said at a conference in Doha on Saturday. Last week, Sheikh Tamim spurned an invitation from Saudi Arabia's King Salman to attend a gathering of Gulf monarchies, which was seen as a sign of thawing relations after 18 months of Qatar's boycott by the kingdom, the United Arab Emirates, Bahrain and Egypt. The overture came as Saudi Arabia sought to defuse pressure over the killing of a vocal critic in Istanbul.


AUSTIN, Texas (AP) — When it comes to a 2020 presidential run, Beto O'Rourke is still playing hard to get — even as the buzz around him intensifies.


The Book Review's poetry editor, Gregory Cowles, discusses Tracy K. Smith's essay about political poetry and more from this week's special issue.
The Times's art critics select some of their favorite art books and books related to art of the year.
In "Smashed," Gandini Juggling seems to invent a new genre using elements of the dance theater of Pina Bausch and others.

RELATED ARTICLES
Outgoing Republican senator Orrin Hatch (R-Utah) is walking back comments he


The Chainsmokers have completed their Sick Boy project by sharing the colorful lyric video for "Hero" featuring Winona Oak...
Trump has no deadline for deciding on a replacement for John Kelly, whose departure as chief of staff was announced last week, and, as always, he could change his mind, the source said. White House deputy press secretary Hogan Gidley told reporters it was possible Trump could ask Kelly to stay a bit beyond his scheduled departure in early January. "The president said yesterday that he has about five names," Gidley said.


The director's portrait of an artist as a psychopath reminds you that everything is permitted — except failed acts of provocation
STRASBOURG, France (AP) — The Latest on France attack aftermath and death of suspect (all times local):



RELATED ARTICLES
CHICAGO (AP) — A 120-year-old Chicago church was saved from auction after a midnight call from a group of donors, which one church official said was "a Christmas miracle."



RELATED ARTICLES
What you need to know from this week's TV, music and movie news.
On Friday (Dec. 14), RuPaul's Drag Race returned for the premiere of All Stars 4, reintroducing us to 10 fan favorites ready for their glow-up...

RELATED ARTICLES
Peter Jackson & Co. take on Philip Reeve's popular sci-fi book — and end up with a steampunk Frankenstein's monster made from spare parts

On Thursday evening, the New York Times published the latest in what can only be described as a months-long avalanche of stories about the toxic workplace at CBS. In this most recent story, the Times reports that Eliza Dushku, who joined the popular CBS procedural drama Bull in 2017, was ... More »
The buyer gets to pick the color and the options for their special muscle car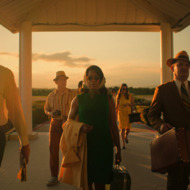 Writer-director Barry Jenkins's deeply melancholic adaption of James Baldwin's If Beale Street Could Talk tells the bittersweet story of Tish (KiKi Layne) and Fonny (Stephan James), a young Harlem couple that defies obstacles and remains in love despite being torn apart by a dysfunctional and racist justice system. It's faithful ... More »
The makers of this science fiction film discuss what was required to turn a sprawling city into a giant R.V.
TALLAHASSEE, Fla. (AP) — After a spellbinding five-day trial that featured tales of infidelity and a multimillion dollar insurance payout, a jury on Friday convicted a Florida woman of helping mastermind the killing of her husband nearly two decades ago.


A judge agreed with a coalition of states that a change in tax law eliminating a penalty for not having health insurance invalidates the entire law.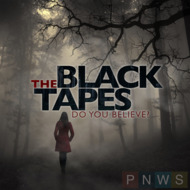 After the success of Amazon's Homecoming, it's only a matter of time before your favorite unsettling scripted podcast becomes your favorite unsettling prestige drama. But while Julia Roberts's streaming vehicle explored the unsettlingly goings-on at a military facility, NBC is apparently recruiting a reporter dedicated to exploring the supernatural. According ... More »
The Affordable Care Act could be headed back to the Supreme Court for the


He took on this film thinking the superhero had few fans. Then some other DC movies didn't excite the public; now the new one faces unexpected pressure.
The Associated Press's White House reporter Jonathan Lemire describes how President Donald Trump changed his opinion and reaction to the Michael Cohen matter. (Dec. 14)


'No Chief of Staff is going to dominate President Trump'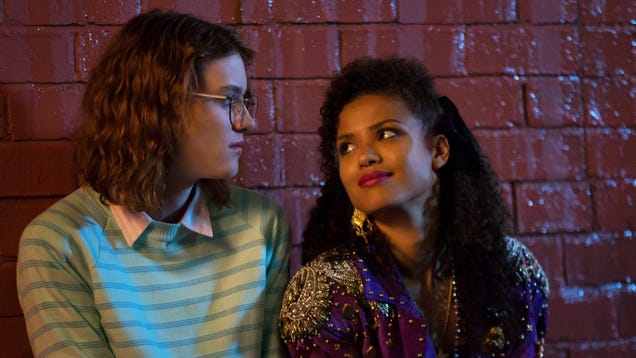 The Emmys are, by their nature, a reactive body, typically rewarding the sorts of things that worked reasonably well in the past, and frequently playing a cranky game of catch-up with a television industry that's been radically mutating for the last 20 years. Case in point: The Academy's Outstanding Television Movie…

Read more...


This week, "Thursday Night Football" reclaimed the top slot from…

RELATED ARTICLES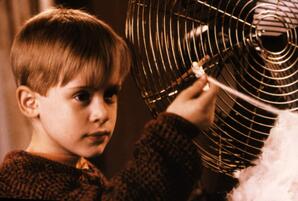 Need a quick recap of the past week in movie news? Here are the highlights: BIG NEWS Doctor Strange 2 holds on to director Scott Derrickson: Marvel is moving forward with a sequel to 2016's Doctor Strange with a planned 2021 release. The original's director, Scott Derrickson, will take the helm again with stars Benedict Cumberbatch and Benedict Wong returning on screen. Read everything we know so far here.   AWARDS BUZZ The Favourite and A Star is...

Read More

Read Comments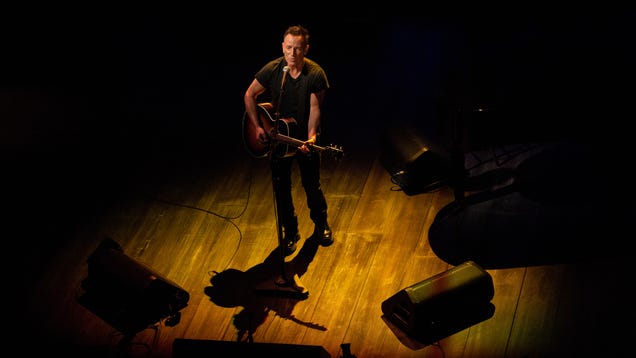 There's a unique kind of intimacy to sitting in a theater with 974 other people in total silence, no one so much as checking the time on their phones for fear of being kicked out of the venue. That's the aura inside New York's Walter Kerr Theater when attending a Springsteen On Broadway performance, a fact I am lucky…

Read more...


Understanding the 1970s Mexico City of Alfonso Cuarón's new film
K-pop star Jennie recently sat down with Billboard to talk about her first-ever single "Solo," which took the No. 1 spot on...
This Netflix film gives a straightforward, unadorned, up-close experience of Bruce Springsteen's solo show, and it doesn't cost a month's rent.
Mika Brzezinski, co-host of MSNBC's Morning Joe, was back on the air Friday after missing Thursday's show for a private family matter, and she was quick to address comments she made on Wednesday's show that have since been strongly criticized.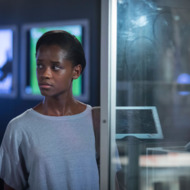 Nobody really knows the difference anymore between TV and movies and amorphous blobs of content stuffed directly into your brain from the internet, but the Television Academy is trying to take a stand with its new Emmys rules. Per Indiewire, the Academy has decided that anything that's trying to compete ... More »
Acclaimed historical drama sets feature film release for 2019, four years after series ended TV run

RELATED ARTICLES
The Game of Thrones actor is about to have a dragon-filled 2019


The Bruce Springsteen solo show, which ends its acclaimed run at Broadway's Walter Kerr December 15, will be available to stream on Netflix December 16.
He would later single out an event in 1957 as the starting point for his identity as a voice on civil rights
Sting, Def Leppard's Joe Elliott and ZZ Top's Billy Gibbons are among the musicians featured on the fourth season of the artist-interview...
"Morning Joe" host Mika Brzezinski apologized on Friday morning for using a gay slur to describe Secretary of State Mike Pompeo. The MSNBC anchor was criticized heavily on social media platforms and by President Donald Trump after she mused during Wednesday's broadcast that Pompeo wanted to be a "wannabe dictator's butt boy." Brzezinski's comments were […]


Jennifer Lopez and her Second Act co-star Leah Remini stopped by Watch What Happens Live with Andy Cohen to play games, talk about her new film and...
The gunman who killed three people at a Christmas market in Strasbourg was shot dead by French police on Thursday as the Islamic State jihadist group claimed him as one of its "soldiers".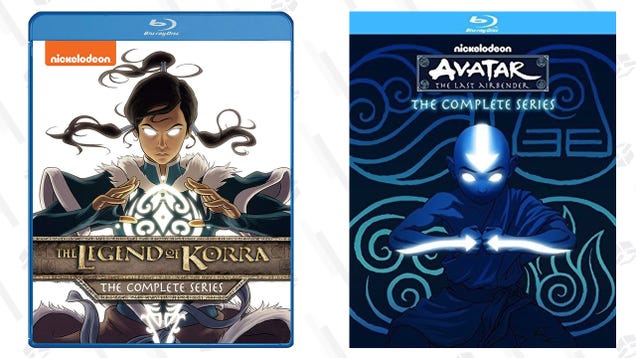 Legend of Korra was one of the best shows on TV during its time, let alone one of the best anime series, and you can own all four seasons on Blu-ray for an all-time low $20, today only on Amazon. If you'd prefer it on DVD, you can get i
Jennifer Lopez also says her favorite movie smooch has at least one other fine attribute.


Tom Fiedler, a former Miami Herald journalist, objects to his characterization in the film, which tracks Gary Hart's 1988 presidential campaign.
Once again, ESPN had a great night, holding its same…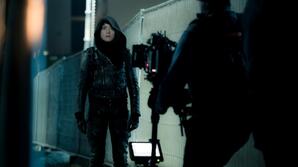 It's been eight years since Lisbeth Salander last surfaced on the big screen as part of a big English-language adaptation of The Girl with the Dragon Tattoo. Now she's back in The Girl in the Spider's Web (in theaters November 9; tickets now on sale) - this time portrayed by The Crown actress Claire Foy - in a more explosive story that centers on Salander and the complicated history she has with her own family. Spider's...

Read More

Read Comments