President gives unusually sombre press conference with projections taking physical distancing measures into account * Coronavirus - live US updates * Live global updates * See all our coronavirus coverageDonald Trump has warned America to brace for a "very, very painful two weeks" as the White House projected that the coronavirus pandemic could claim 100,000 to 240,000 lives, even if current social distancing guidelines are maintained.Striking an unusually sombre tone at the start a marathon two-hour briefing, the US president defended his early handling of the crisis and displayed models that, he said, justified his decision to keep much of the economy shut down."I want every American to be prepared for the hard days that lie ahead," Trump told reporters at the White House. "We're going to go through a very tough two weeks. This is going to be a very painful, very, very painful two weeks."The US death toll from the coronavirus climbed past 3,800 on Tuesday, eclipsing China's official count. Trump has been widely condemned for exacerbating the crisis by failing to prepare testing kits, breathing apparatus and other equipment.On Tuesday his experts said their models showed between 100,000 and 240,000 Americans could die from the coronavirus even if the country keeps mitigation measures in place.Dr Deborah Birx, the White House coronavirus taskforce response coordinator, told reporters that models show a worst case scenario of between 1.5m and 2.2m deaths
Beijing is stepping up its oversight of exports of coronavirus test kits after several European countries complained about the accuracy of some Chinese-made tests. Chinese exporters of coronavirus tests must now obtain a registration certificate from the National Medical Products Administration (NMPA) in order to be cleared by China's customs, the NMPA said in a statement late on Tuesday. Beijing had been encouraging Chinese firms to export test kits and other supplies to help battle the coronavirus pandemic, leading to a surge of companies offering kits to countries desperate to get a handle on the fast-moving and highly contagious disease.


"The Boy, the Mole, the Fox and the Horse" will spark lively conversation among people who have run out of things to say.

RELATED ARTICLES
Chinese health authorities began on Wednesday reporting on asymptomatic cases of the coronavirus as part of an effort to allay public fears that people could be spreading the virus without knowing they are infected with it. China, where the coronavirus emerged late last year, has managed to bring its outbreak under control and is easing travel restrictions in virus hot spots. Up to now, the number of known asymptomatic cases has been classified, and it is not included in the official data, though the South China Morning Post newspaper, citing unpublished official documents, recently said it was more than 40,000.


Kremlin spokesperson Dmitry Peskov told reporters: "It's not days off or holidays in the classical understanding of that word."


Check out who's hopping online to hang out with fans, teach classes, and perform virtually.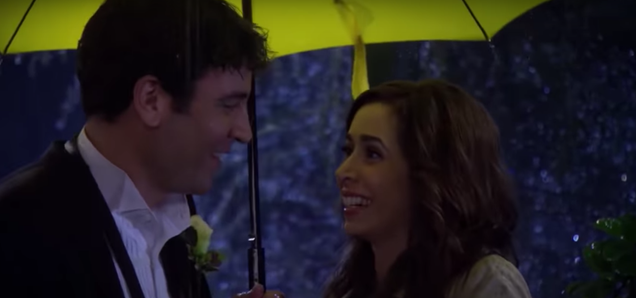 Many of us sheltering at home are revisiting seasons of beloved TV series as we run out of Tiger King to watch. While many are happy to revisit old seasons of New Girl or The Office, people are a touch more hesitant to tune into How I Met Your Mother: That contentious finale just might have ruined the series for all…

Read more...


Hey all you cats and kittens! Are you swept up in Tiger King mania like the rest of the country? Below, Billboard rounded up every celebs-as-Joe Exotic meme you simply can't miss.

RELATED ARTICLES
"He's probably sitting at home laughing at me."
Samuel L. Jackson dialed into Jimmy Kimmel Live! on Tuesday night (April 31) to read a revised version of his favorite poem for the coronavirus era.
BBC 1Xtra's DJ Ace puts out a message of reassurance for people with underlying health problems.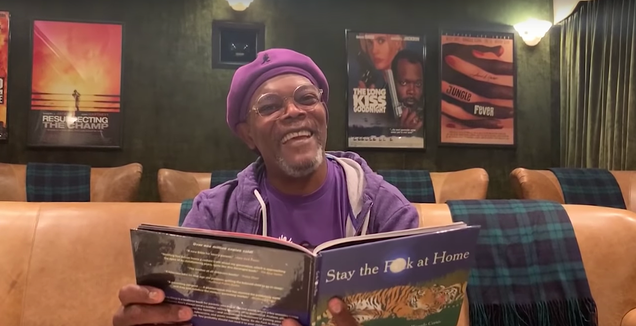 On Tuesday's Jimmy Kimmel Live (home edition), Kimmel got some bad news from guest Samuel L. Jackson. Video-chatting live from the screening room in his guest house (hey, it's good to be Samuel L. Jackson), the actor informed Kimmel that Kimmel's long begged-for tagalong on one of Jackson and pal Magic Johnson's…

Read more...


Head across the pond from the comfort of your couch with our favorite British television shows, all available on streaming services.
A Kashmiri villager faked his death and travelled more than a hundred miles in an ambulance with four others in a desperate bid to circumvent India's virus lockdown and return home, police said Wednesday. Hakim Din was being treated for a minor head injury at a hospital in Jammu when an ambulance driver suggested the 70-year-old fake his death to get past checkpoints, police said. Din and three other men wanted to return to Poonch, a far-flung region in Indian-administered Kashmir close to the de facto border with Pakistan.


It's time for the federal government to take serious action. Doing so will save lives.


Inspired by the best-selling children's book, "Go the F*** to Sleep," this hilarious new poem encourages social distancing.


Trade represents close to 60% of world GDP, and national economies can't thrive in isolation. We needed a global response in 2008 and we need one now.


Demi Lovato says that now, more than ever, we need to use our self-quarantines as "a chance to grow."


The cast of the web series Indoor Boys will also reunite for the bi-weekly event on the Broadway Podcast Network, hosted by Josh Lamon's alter ego.
The two-time Tony winner performs "Stop" on the new album.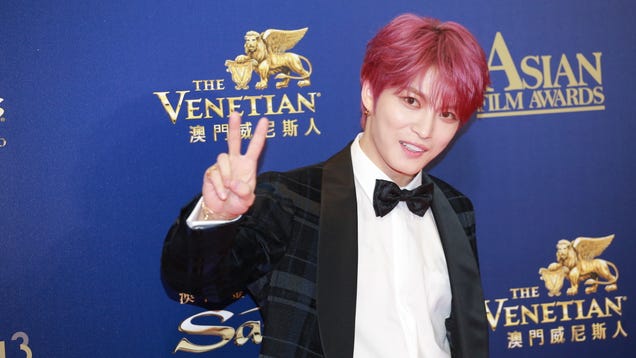 April Fool's Day ain't what it used to be. The era of whoopee cushions and novelty snake nut cans is over, social media and online echo chambers having paved the way for one of post-truth. And, as much as we'd like to think humanity would collectively abandon coronavirus-related pranks in this time of uncertainty,…

Read more...



RELATED ARTICLES
Justin Bieber has postponed his anticipated Changes tour as of Wednesday (April 1).
Not only is Calm 5SOS' first album on Interscope Records -- after nearly 6 years with Capitol -- but it's the Australian group's most musically complex project yet.
Ross Copperman hits No. 1 on Billboard's Country Songwriters chart (dated April 4), fueled by four songwriting credits on the Hot Country Songs chart.

RELATED ARTICLES
Peter Snowdon's 2014 feature turns the amateur videos of the Arab Spring into a you-are-there documentation of history made in the streets.
Justin Bieber's Instagram Live had quite the special guest on Tuesday (March 31): none other than Drew Barrymore.
Someone was bound to do it.
"My thoughts are with John and his wife, Fiona, and his family. And everybody out there touched by this virus," Stephen Colbert said as he introduced the performance clip.
"The material presented by the public health authorities is weak, even embarrassing," one professor who is critical of Sweden's strategy, said.


The temblor was centered 73 miles northeast of Meridian, a city on the outskirts of Boise, according to the U.S. Geological Survey.


Phish will debut their new album, Sigma Oasis, in an online listening party.
The Edinburgh Fringe and four other major cultural festivals in the city will not take place this year.
Irby's new essay collection, "Wow, No Thank You," offers more of her deadpan, confiding voice, which ranges from high silliness to emotionally painful depths.
CNN chief White House correspondent Jim Acosta, known for his rough-and-tumble verbal battles with President Donald Trump, likely raised eyebrows among CNN viewers on Tuesday night when he praised the president's new tone at the latest White House press briefing, claiming "this was a different Trump." Just days after pushing for coronavirus restrictions to be loosened by Easter so as to reopen the economy, the president admitted on Tuesday that at least 100,000 Americans would likely die from COVID-19 and Americans had a "very tough two weeks" ahead of them.During the briefing, Acosta asked whether projections of up to 200,000 deaths would be lower if Trump had acted sooner, prompting the president to insist that he did act early. Though Acosta would continue to press him on whether he waited too long to take the pandemic seriously, Trump did not spar with his longtime nemesis, even noting at one point that Acosta's question was "fair."Appearing on CNN later in the evening, Acosta told anchor Anderson Cooper that the president and the rest of the White House coronavirus task force delivered a sober message to the public that they'll need to be prepared for a heavy death toll. Saying this was the "most stunning briefing" he ever sat through, calling it "downright chilling," Acosta said he had "never seen President Trump like this" and insisted he believes that the president is "scared right now" and everyone in that room could feel it.After noting that he tried to ask Trump and the coronavirus tas
As hospitals and morgues fill with the bodies of coronavirus patients, mortuary professionals face a growing struggle in putting the dead to rest.


The show celebrates its 77th anniversary since opening at the St. James Theatre. March 31, 1943.

RELATED ARTICLES
Adam Lambert stops by the Pop Shop Podcast to chat about his new album "Velvet," how he didn't want to get sucked into the "hustle" of making a "trendy" album, if he thought about delaying the album's release due to coronavirus concerns, and how he hopes the album wraps up fans like a "warm velvety…

RELATED ARTICLES
A female star in Nashville when there weren't many others, she found success as Bill Anderson's duet partner and as a solo artist singing about the heartache she knew all too well.
Who would have guessed that the Zoom we described was just exactly what the doctor prescribed?

RELATED ARTICLES
A week after Narendra Modi ordered the largest national lockdown the planet has ever seen and Delhi's Bhogal market is little quieter than usual. Rather than being confined to home to stop the spread of Covid-19, large groups of residents instead huddle together in the shade, drinking tea and playing cards. Street vendors continue to hawk fresh fruit and vegetables and the police watch as daily life in the capital's backstreets continues, apparently content to enforce movement restrictions only on the capital's major thoroughfares. The failure to abide by the prime minister's decree is due to necessity, rather than defiance, said Muhammad Asif, 21, a cycle-rickshaw driver scanning the crowd for customers. The three-week-long social distancing precautions ordered by Mr Modi are an unaffordable luxury for tens of millions of daily-wage labourers.


The head of Moscow's main coronavirus hospital who met with President Vladimir Putin a week ago has tested positive, he said Tuesday, as the Kremlin announced the Russian leader's health was fine. Last Tuesday Denis Protsenko met with the Russian leader who inspected the Kommunarka hospital while wearing a bright yellow hazmat suit. Kremlin spokesman Dmitry Peskov swiftly told Russian news agencies that Putin took regular tests and there was no reason to worry about his health.


Sheryl Lee Ralph stops by to add some class, while Jimmy scowls, Derek pushes his performers to be sexual, and Julia overreacts to criticism.
This is about national security, says former Energy Secretary Rick Perry.


The daily benefit series, created by Seth Rudetsky and James Wesley, offers mini concerts and conversations in the wake of the coronavirus pandemic.
President Donald Trump on Tuesday warned of a "very painful" two weeks as the United States wrestles with a coronavirus surge that the White House warns could kill as many as 240,000 Americans. "This is going to be a very painful, a very, very painful two weeks," Trump told a press conference at the White House. Trump described the pandemic as "a plague."


Elderbrook shares 10 of the tracks that are getting him through the season of social distancing.
It's been about six months since Lindsay Lohan gave fans a taste of her music with "Xanax," featuring Alma, but on Tuesday (March 31), she declared: "I'm back."
The daily benefit series, created by Seth Rudetsky and James Wesley, offers mini concerts and conversations in the wake of the coronavirus pandemic.
Brandon Victor Dixon, Alice Cooper, Norm Lewis, and Jason Tam co-starred in the 2018 TV presentation of the Andrew Lloyd Webber-Tim Rice musical.
An MIT researcher says gaseous clouds could carry droplets of all sizes up to 27 feet, though doctors contend 6 feet is adequate against coronavirus.


New York Gov. Andrew Cuomo on Tuesday acknowledged that the coronavirus is "more dangerous" than officials initially thought after more than 300 died across the state overnight."I'm tired of being behind this virus. We've been behind this virus from day one," Cuomo said at a Tuesday press conference in Albany. "We underestimated this virus. It's more powerful, it's more dangerous than we expected." More than 1,500 people have died and 75,795 more have been infected with the virus in New York State, accounting for a 14 percent increase in the last 24 hours, Cuomo said. About 43,139 of those cases are in New York City, where the daily number of newly infected patients has fortunately dipped below 6,000 across the five boroughs over the last 24 hours.To date, more than 3,416 people have died and 174,467 individuals have been infected with the virus nationwide—a death toll that has eclipsed China's official count.New York Gov. Andrew Cuomo Implements 'Stay at Home' Order Amid Coronavirus PandemicCuomo said it could be weeks before New York sees the worst of the pandemic, stating that the apex may not be for 21 days. "We're all anxious, we're all tired, we're all fatigued. It's been all bad news for a long time. Our whole lifestyle has been disrupted. Everybody wants to know one thing, when will it end. Nobody knows," Cuomo said. "We're dealing with a war we've never dealt with before. We need a totally different mindset and organizational transformation."  New
"There was a riot, I had to be hustled out by security."
Mr. dePaola wrote or illustrated more than 270 books, including his classic story of a grandma witch and her helper, Big Anthony.
5SOS' fourth studio album is No. 1 on the Official Chart Update.
A magnitude 4.6 earthquake was reported Tuesday afternoon at 5:27 p.m. Pacific time 88 miles from Boise City, Idaho, according to the U.S. Geological Survey. It was initially reported as a 4.8 magnitude quake.


The man revealed his condition only after his wife gave birth and she also began to display coronavirus symptoms as well.


At the coronavirus task force briefing, President Trump rebuked New York Gov. Andrew Cuomo for saying states have to compete and bid against each other like they're on eBay.


The captain of the U.S. aircraft carrier Theodore Roosevelt, in a blunt letter, has called on Navy leadership for stronger measures to save the lives of his sailors and stop the spread of the coronavirus aboard the huge ship. The four-page letter, the contents of which were confirmed by U.S. officials to Reuters on Tuesday, described a bleak situation onboard the nuclear-powered carrier as more sailors test positive for the virus. Captain Brett Crozier, the ship's commanding officer, wrote that the carrier lacked enough quarantine and isolation facilities and warned the current strategy would slow but fail to eradicate the highly contagious respiratory virus.


An announcement is expected this week on whether some of the city's biggest cultural events will go ahead.
The children's author created more than 250 books during his career, including the adventures of Big Anthony and that magic pasta pot.
Ivy moves on, Julia proves she knows about sex, and Jimmy scowls. Yes, it's Season 2 of Smash!