Megan Thee Stallion is helping put women on top with her latest $1 million campaign with Fashion Nova that she announced on International Women's Day.

RELATED ARTICLES
Alicia Keys and Amanda Gorman discussed the pressure to be perfect from a young age during Time's "Voices of the Future" Women's Summit on Monday (March 8) for International Women's Day.
The pair read one another's stories from Jennifer Ashley Tepper latest book.

RELATED ARTICLES
In honor of International Women's Day, Billboard compiled a list of the top 10 debuts by a female artist since 2015 on the Top Latin Albums chart. Vote for your favorite album!
From Oprah appreciation to a suggested Queen Elizabeth appearance on "Red Table Talk," Twitter had thoughts about the bombshell interview with Prince Harry and Meghan Markle.

RELATED ARTICLES
Level Forward will adapt Walter Tevis' novel, which recently became a popular Netflix limited series.

RELATED ARTICLES
Plus, Broadway & Beyond: Access for Stage Managers of Color will host its second event later this month.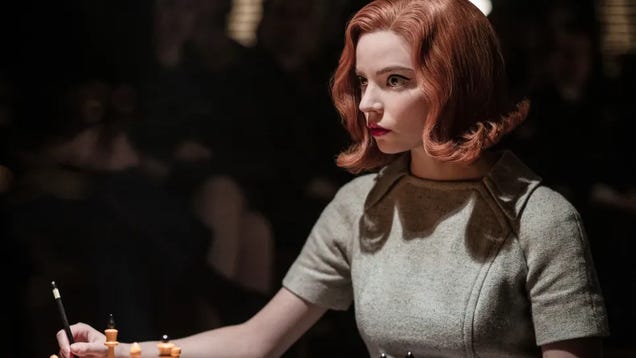 Netflix's The Queen's Gambit is a huge hit, which we imagine has led plenty of people to renew or discover an interest in playing chess (with or without help from handfuls of blue tranquilizers). While it's easy enough to make or find a chessboard, those who want to capture a bit of the show's atmosphere may be…

Read more...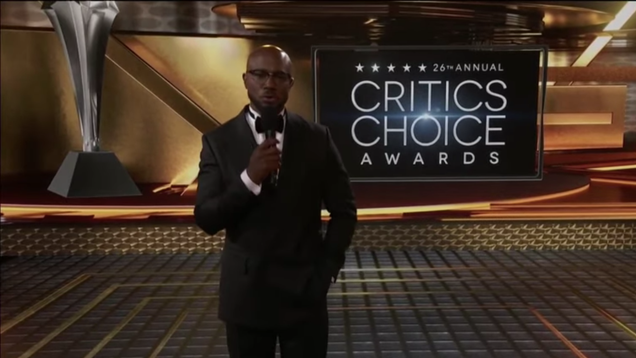 Sunday night was a night of exemplary TV synchronicity, as Meghan Markle and Prince Harry's interview with Oprah Winfrey on CBS—a (kind of) tell-all about why they left the royal family and the U.K.—was taking place while The Crown, the Netflix show that exposes the inner workings of the monarchy, was winning for Best…

Read more...


"It was not his grandmother nor his grandfather that were a part of those conversations," Oprah clarified this morning.
Tears and triumphs for Hollywood's glitterati as they glam up for the virtual film and TV awards.
The virtual event, which featured Ingrid Andress, Sheila E., Emily Lazar, Saweetie and others, aimed to "celebrate contributions by women across the industry."
Of the eight 2021 Grammy nominees for best new artist, three -- Chika, Kaytranada and Phoebe Bridgers - openly identify as LGBTQ. Yep, that's a record.
By diversifying the films added to the national registry, members of Congress hope that more opportunities will open up for Latinos in Hollywood.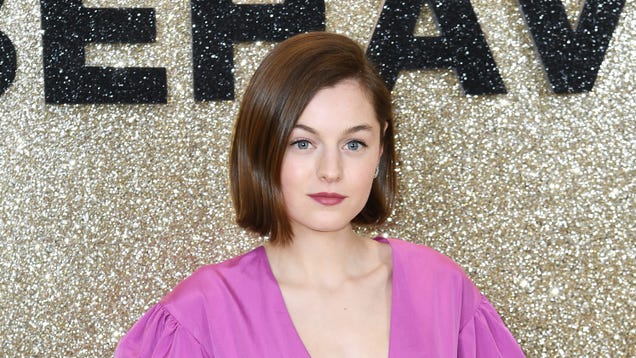 Get ready to be scandalized all over again, so-called fancy society: According to Deadline, D.H. Lawrence's Lady Chatterley's Lover is getting a new adaptation from The Mustang's Laure de Clermont-Tonnerre and Life Of Pi screenwriter David Magee, with Emma Corrin (fresh off of starring in The Crown, which also…

Read more...


A romance between a refugee and an escaped child bride is at the heart of this animated film.
But some contenders were snubbed. The road to a best-picture Oscar nomination nearly always goes through this group, which may doom "Da 5 Bloods."
A creative team has not yet been set for the proposed show, which would be based on the 1983 novel that spawned the hit streaming series.
Clad in a fresh sweatshirt.
"How Beautiful We Were" is an unforgettable read from Imbolo Mbue, an author whose work will surely grab at us for decades to come.       

RELATED ARTICLES
The awards show next Sunday night will feature a mix of live and taped appearances shot in downtown Los Angeles.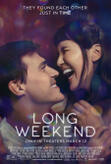 Opens Friday, Mar 12, 2021

Movie Details Play Trailers




The 2021 Grammy Awards announced its lineup of performers, and the BTS ARMY was swift to get #BTSGrammyPerformers trending after seeing their idols on the official bill.
Vanessa Kirby is utterly magnetic in director Mona Fastvold's 19-century historical drama focused on the desire between women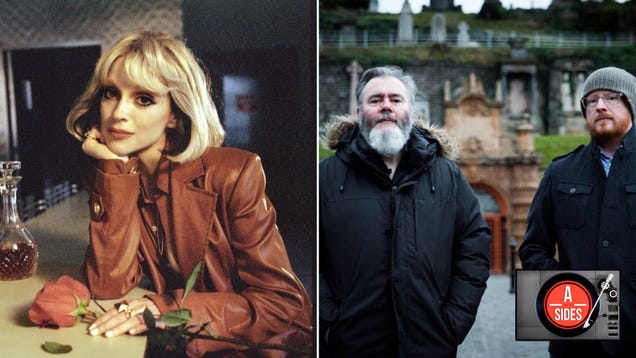 There's a lot of music out there. To help you cut through all the noise, every week The A.V. Club is rounding up A-Sides, five recent releases we think are worth your time. You can listen to these and more on our Spotify playlist, and if you like what you hear, we encourage you to purchase featured artists' music…

Read more...


From a postapocalyptic genre flick to a handful of brilliant, offbeat docs about our current moment — these were the films at this year's festival that moved and marked us
It would be impossible to make an argument against the case of "Adventure Time" being a cultural phenomenon. Launched in 2010 from Cartoon Network, the series was the brainchild of Pendleton Ward who served as storyline writer for eight of the series' 10 seasons amongst other credits. Over nearly a decade since the Finn the Human (voiced by Jeremy Shada) and Jake the Dog (voiced by voice acting legend John DiMaggio) treated viewers to a whimsical, irreverent and wholly original adventure in the debut episode "Slumber Party Panic", the series has gone on to spawn countless off-shoots. Numerous video games that captured the spirit of the show even when some were plagued by rote gameplay, multiple comic lines, and entire games spawned from the series' unique parody of pop culture have captured the imagination (as well as wallets) of fans, both fanatical and causal alike. However, as the old adage g...Read the entire review