Ms. Preston, who was married to John Travolta, was known for her role in "Jerry Maguire" as the hardhearted fiancée of the Tom Cruise character.
Ms. Rivera, 33, disappeared last week after going boating on Lake Piru with her young son.

RELATED ARTICLES
Glee star Naya Rivera was declared dead on Monday (July 13), days after the actress went missing while boating in Lake Piru, California, with her 4-year-old son, Josey.
The actress went missing on Wednesday after going boating with her son at a lake in California.

RELATED ARTICLES
In the aftermath of the death of George Floyd in police custody, Oregon has released the names of over 1,700 officers whose transgressions over the past 50 years were so serious that they were banned from working in law enforcement in the state. The online posting last week came after the state Legislature created a law requiring the Department of Public Safety Standards and Training to establish a statewide public database of officers whose certification has been revoked or suspended. "Those who are revoked have tarnished the badge and no longer have the trust of their community, their agency, or our agency as the certifying body," department director Eriks Gabliks told The Associated Press.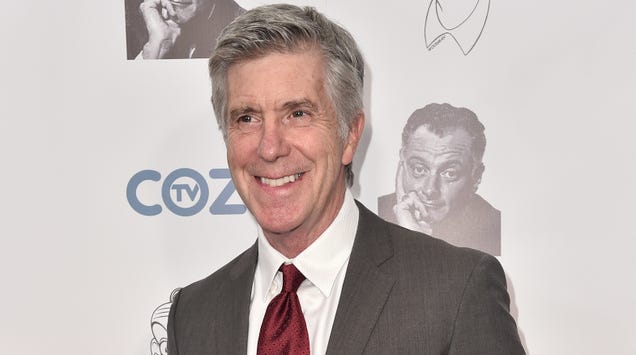 An unexpectedly huge shake-up is happening at ABC's Dancing With The Stars, and not the kind of shake-up where a celebrity gets pretty good scores from the judges but fails to get any votes from the viewers and gets sent home, because that happens all the time. We're talking legitimately unexpected (and not, for the…

Read more...



RELATED ARTICLES
President Trump on Monday defended the nation's coronavirus testing record and rising case numbers.


Between Harvard going fully remote in the fall and new ICE guidelines, international students face being deported and worry about keeping up.


The Glee star is presumed dead.
"I wouldn't trust you to care for a house plant let alone my child," Pressley said in reply to DeVos' remarks on reopening schools amid the pandemic.


Andrew Jackson has partnered with Sony Music Entertainment Australia to launch Avoca Drive, a joint venture label with A&R executives in both Los Angeles and Sydney, Australia.
American Airlines said Monday it had contacted top Republican Senator Ted Cruz about its coronavirus prevention policies after a photo of the Texas lawmaker without a mask on a flight went viral on social media. "While our policy does not apply while eating or drinking, we have reached out to Senator Cruz to affirm the importance of this policy as part of our commitment to protecting the health and safety of the traveling public," AA said in a statement. Aides to Cruz told US media that he was drinking a coffee at the time the photo was snapped.


Vote for which pop vocalist Norwegian producer Kygo should collaborate with next.
Mark Alston, 23, said his brother was always "really caring." Jalan Alston rushed to save two friends struggling in the water at the New Jersey shore.


Sony Music Group has created a new position in its highest ranks, naming Towalame Austin as its first executive vp philanthropy and social impact.
Billboard Argentina's "En la Casa" online festival Thursday (July 9), organized to help the country's music industry workers, featured performances by Tini, Abel Pintos and hundreds more.
It's the hottest place on Earth for a reason.


The bacteria that causes the bubonic plague is naturally occurring in Colorado.


Parents weigh decisions for their kids as school reopening deadlines approach. One thing is clear: They're not listening to skirmishing politicians.


Seven years ago today, Daft Punk's "Get Lucky" was enjoying its 13-week run at No. 1 on Billboard's Hot Dance/Electronic Songs chart.

RELATED ARTICLES
As Pop Smoke's posthumous debut LP Shoot for the Stars Aim for the Moon arrives as his first No. 1 on the Billboard 200 albums chart (dated July 18) with 251,000 equivalent album units, according to Nielsen Music/MRC Data, all 19 of the set's tracks land on the Billboard Hot 100 songs chart.

RELATED ARTICLES
A Trump campaign shirt is being criticized for having a design resembling a Nazi eagle. But there are uses of eagle imagery by the U.S. government.



RELATED ARTICLES
In an interview with Billboard, 50 Cent spoke on executive producing Pop Smoke's debut album, comparisons between the two rappers and why he brought Karol G on-board.
Your guide to where and when to watch captures of live plays and musicals, from the National Theatre and more!

RELATED ARTICLES
The U.S. Air Force and Army basic military training programs have seen hundreds of recruits test positive for COVID-19.


Arts organizations and theatremakers continue to make the Internet their stage during the pandemic.
We're just weeks from schools opening, and they aren't ready. Parents, children, teachers - everyone will be affected The public school district in Charlottesville, Virginia, has proposed a model for schooling this fall that resembles what most districts are trying to do. Because state health officials recommend putting three to six feet between students, and because classrooms were already crowded and schools over-enrolled, the district leadership has decided to alternate attendance. Half the student population will attend Mondays and Wednesdays. The other half will attend Tuesdays and Thursdays. Fridays will be for teacher preparation and deep cleaning.As a working parent of a school-age child, the prospect of my child attending school for two days a week, and staying home alone to do school work (or not) the three days a week, is frustrating. I have the means, flexibility and job security to cope with it. My kid will be able to get lunch every day. She has good wifi and multiple computers at home. But she would still have to write off an entire year of high school as a wasted opportunity. The course quality will be lousy and she'll have minimal social engagement. No club meetings. No homecoming. No "Friday night lights". It's heartbreaking. But because we have the resources, she will be fine in the long run. It will be even harder for other people. Consider my neighbor. She's a single parent with three school-aged children in three different schools. She works for an hourly wage as a fo
The actress and wife of John Travolta died after a "two-year battle with breast cancer", he says.
"It is Billboard's belief that the resulting charts will more accurately reflect consumer choice."
The first award covers an initial lot of eight jets.


Billboard is changing the rules to its Billboard 200, Hot 100 and other album and song charts. The announcement comes in an effort to rectify how sales are counted with respect to album bundles with merchandise and concert tickets, as well as instant digital sales attached to purchases for physical albums delivered at a later…
Her body was recovered from Lake Piru on Monday.
As the U.S. and NFL reckon with their relationship to Native Americans, Mount Rushmore remains almost completely devoid of important history.


A fourth-grade boy shot four times in Atlanta was filming TikTok videos with his two siblings when an unknown gunman fired into a crowd during a drive-by shooting, his mother said.Javonni Carson, 9, who was one of three people injured in the attack, has undergone surgery and is expected to recover, mother Keyona Carson told The Atlanta Journal-Constitution.


The toddler's grandmother has been cited for child neglect.


A sergeant in a Florida Sheriff's office has been arrested and fired after he allegedly pointed a gun at an African American man's head because he would not identify himself.Janak Amin, of the Hillsborough County Sheriff's Office was fired on Friday and charged with aggravated assault with a deadly weapon, after he threatened the life of a man who was already in police custody, according to the Daily Mail.


The Bad Batch will hit the streaming service in 2021.
A body was recovered Monday at Lake Piru in Southern California, the site where Glee actress Naya Rivera went missing last Wednesday.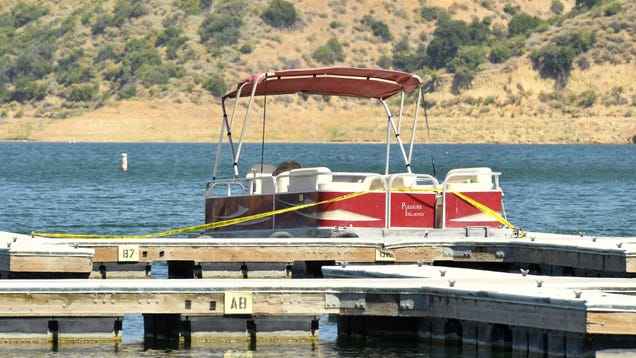 The Ventura County Sheriff's Department—which has been the main force behind the search for Glee star Naya Rivera, who went missing at Lake Piru on July 9—say a body has been found at the Southern California lake. "The recovery is in progress," reads a tweet from the VCSD. "A press conference will take place at 2 pm…

Read more...


The execution of Daniel Lewis Lee in Indiana is stopped just hours before it was due to go ahead.


Disney has ordered the next Lucasfilm animated series, Star Wars: The Bad Batch with a premiere set for 2021. Clone Wars architect and The Mandalorian EP and director Dave Filoni will return for Bad Batch as EP, alongside Athena Portillo (Star Wars: The Clone Wars, Star Wars Rebels), Brad Rau (Star Wars Rebels, Star Wars Resistance) and Jennifer Corbett […]


"I pad around my house in the morning, turning on faucets and lights to assure myself that the apocalypse is still self-contained over a thousand miles away at my mother's doorstep." This line in Kelli Jo Ford's innovative debut novel Crooked Hallelujah comes in the book's final section, unassumingly titled "Near Future." Up to this…
A U.S. federal judge issued an injunction on Monday delaying what would have been the first federal execution in 17 years, scheduled for later in the day, thwarting at least for now the Trump administration's goal of reviving capital punishment at the federal level. Judge Tanya Chutkan of the U.S. district court in Washington ordered the U.S. Department of Justice to delay four executions scheduled for July and August to allow continuation of the condemned men's legal challenges against a new lethal injection protocol announced in 2019.


TV shows like "The Bold and the Beautiful," "Riverdale" and "The L Word: Generation Q" are trying to figure out how to responsibly film physical intimacy in the time of coronavirus.
The genderless, racially ambiguous and seemingly mute narrator of Catherine Lacey's third novel makes the people of a Southern town nervous.
Ita O'Brien worked as intimacy co-ordinator on I May Destroy You, Normal People and Sex Education.
Welcome to Chicago, Snowpiercer.

RELATED ARTICLES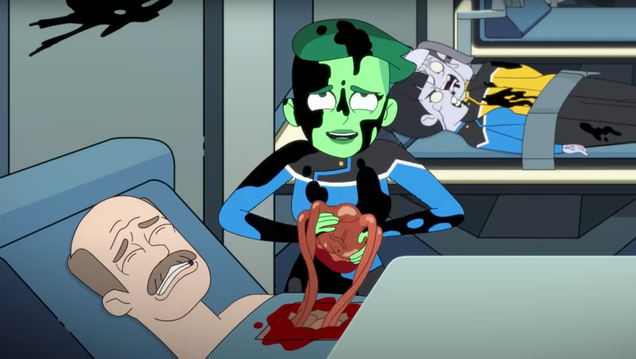 Star Trek spaceships are pretty big, but the TV shows and movies generally just focus on the dozen or so crew members who work on the bridge or in the medical bay. CBS All Access' new animated series Star Trek: Lower Decks is taking a different approach, putting the primary emphasis on the people who work on, well,…

Read more...


Record deaths in Sunbelt states contradict Trump's claims, and positivity rates are on the rise across the country.


A trove of historic TV performances by The Supremes, The Jackson 5, The Beach Boys and others on "The Ed Sullivan Show" will be made available around the world starting on Friday under a deal to bring the program's large archive to online streaming.
The Oscar-winning filmmaker talks about the hope he finds in the protests during a TIME100 Talks discussion