This week, ESPN was once again unable to penetrate the…

RELATED ARTICLES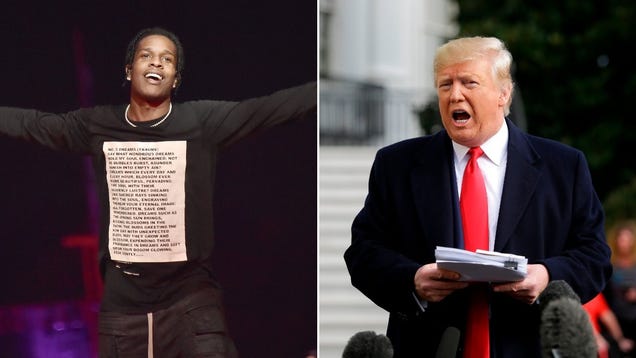 Now that we have little choice but to make our own fun when contemplating the gently glowing radioactive shitshow that is the American political apparatus, we've come up with a couple of little mental games to get ourselves through this long dark night of the American soul. Fun impeachment-themed stuff like "Guess The…

Read more...



RELATED ARTICLES
Ariana Grande took to social media on Wednesday morning (Nov. 20) to express her gratitude for her 2020 Grammy nominations. "Oh wow oh wow,...

RELATED ARTICLES
Across the board, "The Walking Dead" generated the largest gains…
Trauma has turned into Grammy Award-nominated exuberance for the Detroit rock crew I Prevail. The quintet received two nods on Wednesday (Nov. 20...
Ambassador Gordon Sondland says a July cellphone call with President Donald Trump "primarily discussed" rapper A$AP Rocky, who was...

RELATED ARTICLES
Sarah M. Broom won the nonfiction prize for "The Yellow House," one of several memoirs in the category. Arthur Sze won in poetry for "Sight Lines."
Alan Lightman's novel loses its charm in Joanne Sydney Lessner and Joshua Rosenblum's show, which lacks a sense of a sure artistic voice.
Apple Inc has canceled the world premiere of movie "The Banker," one of its first original films, as it investigates unspecified concerns surrounding the period drama, the company said on Wednesday.
Former "Empire" actor Jussie Smollett is suing Chicago for malicious prosecution and says the city should not seek payment from him to...
It was supposed to be the closing-night movie at AFI Fest.
On the day the 2019 honorees are to be unveiled, we recall recipients who have died in recent years.
Inviting fellow artists to join her exhibition at the Baltimore Museum of Art fits into her notion that art can create positive change.
Rep. Ilhan Omar wrote that she acknowledges the crimes Frank P. Carlineo pleaded guilty to are "grave" and were a "threat against an entire religion."


Jussie Smollett has filed a lawsuit accusing Chicago of maliciously prosecuting him after concluding that the actor's claim to having been the victim of a racist and homophobic beating on a city street was a hoax.
"Better Call Saul" will return for Season 5 with a two-night premiere in February, AMC announced on Wednesday.The "Breaking Bad" prequel will premiere on Sunday, Feb. 23 at 10 p.m., behind a new episode of "The Walking Dead." The series will then air another new episode on Feb. 24 at 9 p.m., its normal time slot.Here is the logline for the fifth season:In the 10-epsiode fifth season of "Better Call Saul," Jimmy McGill's (Odenkirk) decision to practice law as "Saul Goodman" creates unexpected and profound waves of change for those in his orbit.Also Read: Bob Odenkirk Explains Why That Big Moment in 'Better Call Saul' Wasn't as Important as Fans ThinkWhen TheWrap spoke with series co-creator Peter Gould after the Season 4 finale, he said that they were "closer to the end" of the series. David Madden, AMC Network's former entertainment president, agreed, though, he assured that the upcoming fifth season would definitely not be the final one."Safe to say Season 5 will not be the end. How much longer it goes past Season 5? It's in Peter and Vince's hands," Madden said, adding that he will wait until the two come back for Season 6 to map out the end of the series. "I think only then they will know how much longer it has past Season 6."Click here for more "Better Call Saul" coverage, including Odenkirk on what the plans are for Gene and Esposito on the frosty relationship between Gus and Mike."Better Call Caul" stars Bob Odenkirk, Rhea Seahorn, Michael Mando, Jonathan Banks and Giancarlo Esposito.AMC also released the fi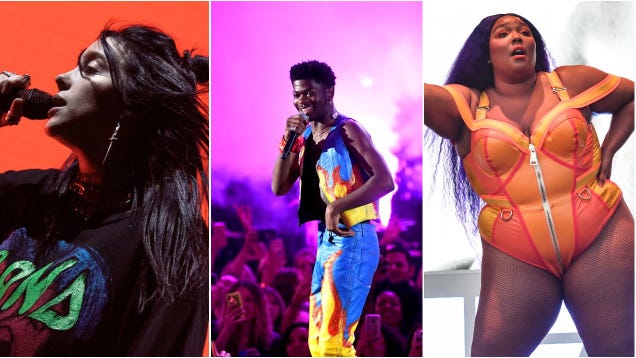 You know, with all the recent drama between Taylor Swift and the American Music Awards, we nearly forgot that there is another major night for music that is quickly approaching. The 62nd Annual Grammy Awards promises to be a solid reminder of the year's most inescapable hits with nominees that were both widely beloved…

Read more...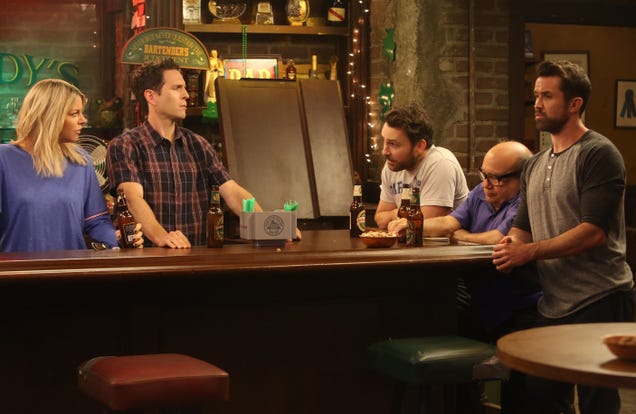 "But this is different. This affects me!"

Read more...


Is this the Ghost of Broadway Future?
When asked about controversial comments by Hillary Clinton, Tulsi Gabbard took a stab at the Democratic Party, prompting response from Kamala Harris.


This lively reimagining of Dickens's yuletide perennial, written by Jack Thorne, returns the story's social conscience to center stage.
John Mulaney, noted on Twitter that he's "a Man with Neither Children Nor Musical Ability" on Wednesday (Nov. 20), and also...
If leading performers drop into supporting categories to score a nomination, they may push out performances given by these seven standouts.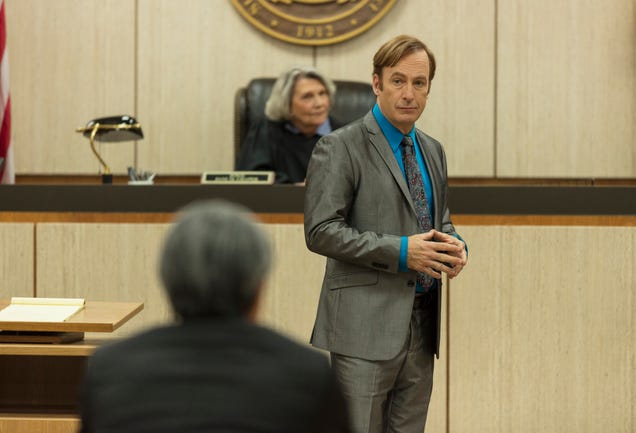 Better Call Saul promises "speedy justice for you!" but not necessarily a speedy return. AMC has revealed a premiere date for the fifth season of the critically-acclaimed Breaking Bad prequel series, along with a pair of brief teasers and some new photos. The premiere date is a bit of a good news/bad news situation,…

Read more...


The variety special will drop December 24.
Donald Trump has lashed out at his Democratic opponents conducting the House impeachment inquiry, mocked key witnesses giving testimony for their sartorial choices and denied that the onset of a heart attack was what prompted his sudden trip to hospital on Saturday."These people are sick. They're sick. And the press really in this country is dangerous. We don't have freedom of the press in this country. We have the opposite. We have a very corrupt media," the president ranted from the Cabinet Room of the White House.


A new crop of pop stars lead the 2020 nominations, leaving stalwarts like Swift out of some major categories.
Featuring Jake Gyllenhaal, Natasha Lyonne, and more!
I love hanging out with these women when they're drunk, particularly when they're not yet threatening-each-other-with-shards-of-glass drunk.
Are artists responsible when their fan armies can be weaponized?
U.S. House Democrats chose Representative Carolyn Maloney Wednesday as the first woman to lead a key committee that is involved in the impeachment inquiry against President Donald Trump. Maloney, 73, of New York, will take the helm at the House Oversight and Reform Committee at a pivotal moment, as Democrats are pushing to finish the impeachment inquiry and take a House floor vote by the end of this year. Maloney was chosen by a vote of her fellow House Democrats, defeating Representative Gerald Connolly 133-86.


The U.S. ambassador to the European Union said that he "followed the president's orders" in pressuring Ukraine


The musical begins performances February 7, 2020, at the Belasco Theatre.
(Bloomberg) -- Emmanuel Macron has spent weeks rubbing European Union allies the wrong way. Germany has finally had enough.Angela Merkel, usually measured, deployed the full power of her words on Wednesday night to say she would exert intense pressure on France to allow two western Balkan nations to begin negotiations to join the EU. This came after Macron had vetoed their accession efforts and moved to make it tougher for the bloc to accept new members."I want to tell the states of the western Balkans that they too have a prospect for membership in the European Union. That's what they should know from here, from Zagreb," Merkel said from the Croatian capital. "We will live up to that, we will make that happen."The rebuke comes as the French leader seeks to exert greater influence on EU policy. In addition to blocking the start of accession negotiations with Albania and North Macedonia, Macron went against all his counterparts earlier this year in objecting to a long extension of the Brexit deadline.And in an interview this month, he further angered his allies by calling for a wholesale change in Europe's security architecture and questioning the efficacy of the North Atlantic Treaty Organization's collective defense clause.The timing of Merkel's comments is significant, mere days before her domestic party convention and ahead of NATO's anniversary summit in London. Her voice once carried more weight than anyone else in the 28-nation bloc, but Macron is vying for that role. Her political career is coming to
The new Lauren Gunderson play, presented by Audible, opened at the Minetta Lane Theatre November 19.
France's armed forces minister criticized close ally Saudi Arabia on Wednesday for failing to honor commitments it made almost two years ago to provide millions of euros to a West African counter-terrorism force fighting Islamist militants. Saudi Arabia agreed in December 2017 to provide about 100 million euros ($110.7 million) to the G5 Sahel force, which is composed of the armies of Mali, Mauritania, Niger, Burkina Faso and Chad. Groups with links to al Qaeda and Islamic State have strengthened their foothold across the arid Sahel region, making large swathes of territory ungovernable and stoking ethnic violence, especially in Mali and Burkina Faso.


Roman Polanski, Woody Allen, Louis C.K. and Nate Parker are all trying comebacks. How they fare depends on the audience and the work, among other factors.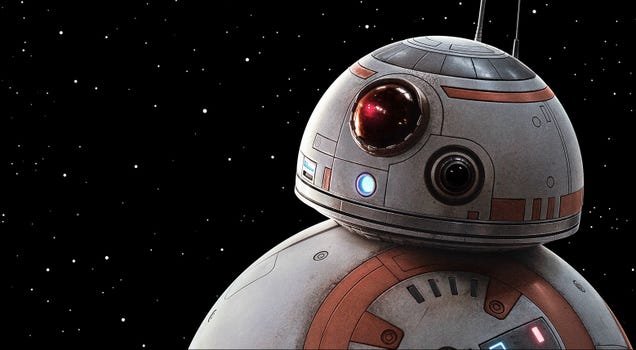 We're simple people. Our needs are uncomplicated. All we ask for from our Star Wars marketing materials is that they feature adorable space-critters—be they Ewok, Porg, or Baby Yoda. Hell, we'll even take one of those fish nuns that had to live on a planet with Luke during his hermit phase. But you come to us, not a…

Read more...


With her daring feminist art and freewheeling lifestyle, Boty personified the cultural scene known as Swinging London.
Tanya Tucker swept the country nominations for the 2020 Grammy Awards when nominations were announced on Wednesday morning (Nov. 20), receiving...
When the 2020 Grammy nominations were unveiled on Wednesday (Nov. 20), Tank and the Bangas were among those getting a nod in the best new...
UK drum'n'bass duo Delta Heavy has a thing for animated music videos. The group's 2015 single "Ghost" was paired with a digital...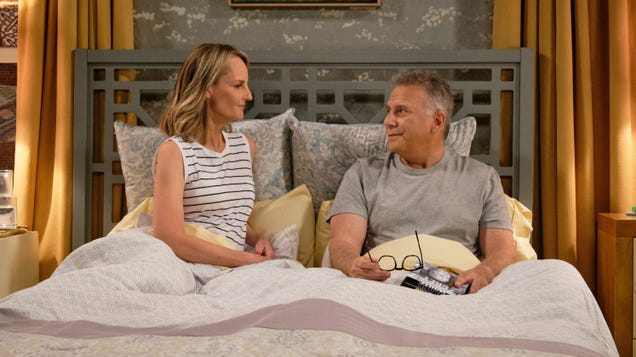 Paul and Jamie Buchman were always trying characters, but in the first go-around of former Must See TV staple Mad About You, their neuroses balanced each other out. Powerhouse PR exec Jamie (Helen Hunt) was sympathetic to filmmaker Paul's occasional lack of focus, while Paul (Paul Reiser) could be laid-back about…

Read more...


Among the fresh faces on the roster of Grammy Award nominees on Wednesday (Nov. 20) was British singer-songwriter Yola, whose debut album, Walk...

RELATED ARTICLES
Before music's biggest night can happen, there's music's biggest morning. A little after 8 a.m. today (Nov. 20), incoming Recording...
The Public Theater revival of the Tony Kushner play celebrated its opening night.
Premiering January 16 on Freeform.
Pop newcomer Lizzo led the Grammy nominations on Wednesday with eight nods, followed by 17-year-old alt-pop sensation Billie Eilish and country rapper Lil Nas X with six apiece.
Well, that wasn't the start to the day the White House was hoping for.Former Florida Attorney General Pam Bondi, who was temporarily brought onto the White House team to deliver "proactive impeachment messaging and other special projects as they arise," per an administration official, stumbled when it came to that very messaging during a CBS interview Wednesday before a major public impeachment hearing.U.S. Ambassador to the European Union Gordon Sondland is testifying before Congress, but when Bondi was asked about him she flubbed his title, referring to him as the U.S. Ambassador to Ukraine. Hired to bolster White House communications on impeachment, Pam Bondi goes on TV and repeatedly calls the US ambassador to the EU the US ambassador to Ukraine. (This distinction is pretty important here.) https://t.co/xuCUgfPsiH -- Daniel Dale (@ddale8) November 20, 2019It's understandable to a point -- there sure are a lot of different titles floating around in the impeachment inquiry, and most of them are related to Ukraine in some way. But, as the kids like to say, Bondi had one job. As Politico's Eugene Daniels noted, the distinction between the two positions "is why people are wondering why he was so involved in dealings with Ukraine." Watch the full clip below. .@TonyDokoupil asks @PamBondi if President Trump knows EU Ambassador Gordon Sondland well and if they've been in frequent contact. "Well, we're going to hear what Gordon Sondland has to say today." https://t.co/ZxdYu56AE9 pic.twitter.com/Gy83IxhL9L -- CBS This Morning (@CBSThisMorning) November 20, 2019More stories from theweek.com The potential lie tha
The nominations for the Grammy Awards, the highest honors in the music industry, were announced on Wednesday.
Blake is already down to just two contestants, while John seems on track for a repeat victory.



RELATED ARTICLES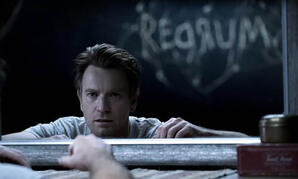 Pictured: Inside the Stanley Hotel room that helped inspire Stephen King's The Shining A lonely, winding track of asphalt up the dark side of a mountain. An overnight stay at the empty hotel on the summit. A writer, hot off the success of his first two best-selling books, wanders the hallways. He sees his two-year-old son being strangled by a fire suppression hose. The writer wakes up from this nightmare, screaming in frenzied sweat. He's still in the hotel. Sound like a horror...

Read More

Read Comments



Read an exclusive excerpt from Mitch Albom's new book "Finding Chika," about the little girl who changed his world with joy, laughter and heartbreak.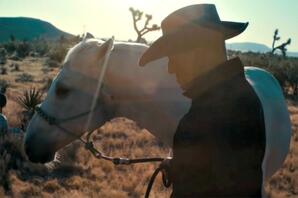 When you grow up in the New York City area, you no doubt find yourself driving through New Jersey on any given day at any given time, on or around its many non-descript highways, traveling down long roads where left turns are annoyingly prohibited. It's typically pretty uneventful, but when you're on a shuttle bus heading to Bruce Springsteen's house to talk about his new movie Western Stars, the ride through New Jersey takes on a new life. Suddenly, the smoke-engulfed...

Read More

Read Comments


Max Lewkowicz's documentary exposes the behind-the-scenes drama and on-stage magic of 'Fiddler on the Roof'