Theresa May is given more time to come up with a Brexit solution after talks with EU leaders.
From your weekly shop to your holiday plans, how could a no-deal Brexit affect you?
Brexit can be postponed until 22 May if MPs back deal next week, or 12 April if they do not.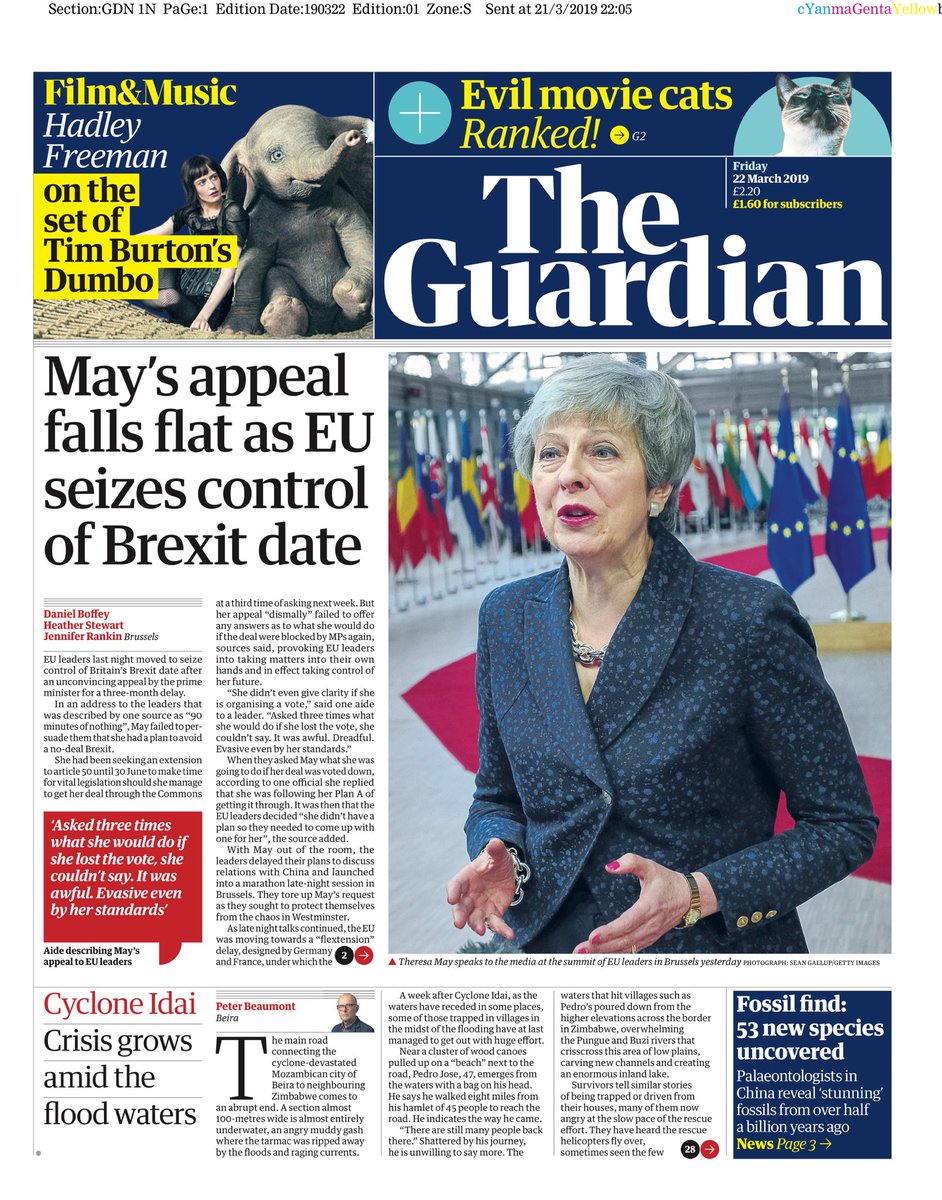 (Second column, 5th story, link) Related stories:
May stares into abyss...
Pressured to name RESIGNATION date...



Advertise here