(Second column, 3rd story, link) Related stories:
Victorious Boris urges Britain to move past Brexit divide...
'Not my prime minister', protesters march...
Republicans agree to massive spending bill, despite record deficits...

Drudge Report Feed needs your support!   Become a Patron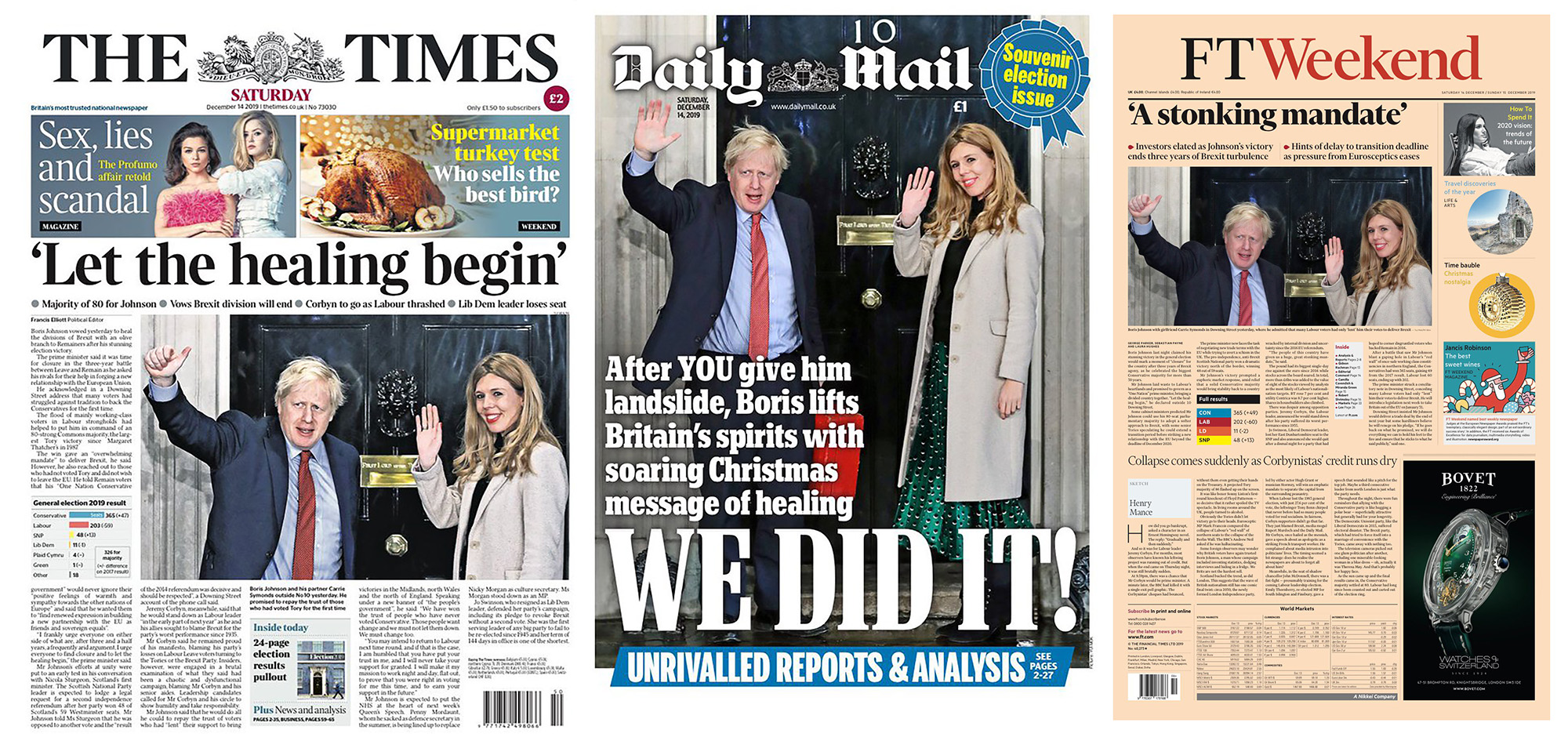 (Second column, 1st story, link) Related stories:
'Not my prime minister', protesters march...
Johnson Joins Trump in Redefining Conservatism...
Republicans agree to massive spending bill, despite record deficits...


Wisconsin voters elected President Trump by fewer than 23,000 votes in 2016, causing Republicans and Democrats alike to closely watch this attempt to purge voters from the rolls.
Where once the GOP was an inhospitable place for black and other people of color because it supported racially disastrous policies but gave lip service to caring about "black issues," it has since ceased bothering to pretend it cares about inclusion.

There was already a decades-high pile of evidence proving Republicans oppose democracy before the House took up the Voting Rights Advancement Act last week. The partisan vote on the bill—which saw nearly every Republican refuse to restore anti-discriminatory protections to the 1965 Voting Rights Act—nonetheless reaffirmed GOP investment in a compromised democratic facsimile that excludes black voters. 

Conventional contemporary punditry holds that Republican voter suppression tactics that target black and brown Americans—closures of polling sites, purges of voter rolls, and strict voter ID laws—are due not to racial resentments but those groups' Democratic reliability. Racist GOP voter disenfranchisement, according to this thinking, is less a manifestation of white conservative bigotry than colorblind power grubbing. But it's more probable that Republican hostility to black voting rights is about both G
The House Judiciary Committee on Friday voted to adopt two articles of impeachment against President Trump - capping a contentious three-day session that Republicans panned as a "kangaroo court" and teeing up a historic floor vote right before the holiday break. 
What is the impeachment drama actually about? What do Democrats and Republicans say? What will happen next week — and next year?