MOSCOW—The man known as 'Putin's attack dog' has spent years promoting a violent response to the publication of controversial cartoons of the Prophet Muhammad. When a teenager from a Chechen family beheaded a school teacher in France on Friday for sharing these images with his class, Ramzan Kadyrov, the Putin-backed ruler of Chechnya, took to social media to lecture France about its "unacceptable attitude to Islamic values."Kadyrov has worked hard to make the French controversy a cause célèbre in the Muslim-majority region of Russia. He gathered hundreds of thousands of Chechens for an anti-Charlie Hebdo rally, just a few days after terrorists killed 12 and injured 11 people at the satirical newspaper's office in January, 2015. That was the biggest rally ever seen in the Northern Caucasus. With a white vest on, Kadyrov spoke to a crowd of about a million people, calling on Muslims to rise against those who "deliberately kindle the fire of religious hostility."When Charlie Hebdo republished the cartoons on September, 2nd to mark the opening of a trial of those involved in the terror attack, Chechnya's official Instagram account responded with a call in the Chechen language saying: "May the Almighty punish them for their deeds as quickly as possible." Two days later Chechen mufti Salakh Mezhiyev condemned the French publication, as part of "the West's well-planned attack against Islam." A rain of angry statements follow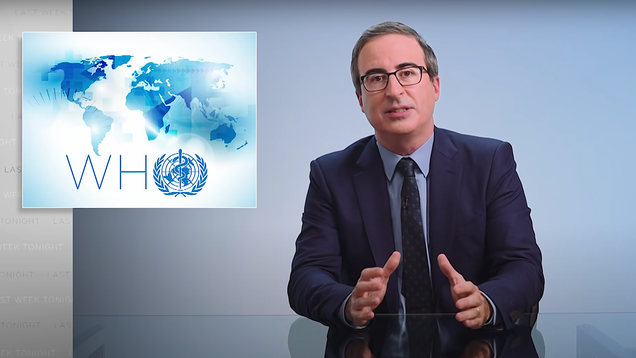 Yes, literally. John Oliver started out his Sunday main story by playing a clip of Donald Trump calling the World Health Organization "literally a pipe organ for China." Now, we've got more pressing issues for Last Week Tonight to cast its acerbically acute satirical lens upon than semantics, but, still, how is a…

Read more...


The cable news network is ready for a long night — and maybe a couple of extra days too — after the presidential election results start coming in on Nov. 3.


Biden's push for older voters reflects what one pollster called a "startling" shift from 2016, when seniors helped propel Trump to the White House.