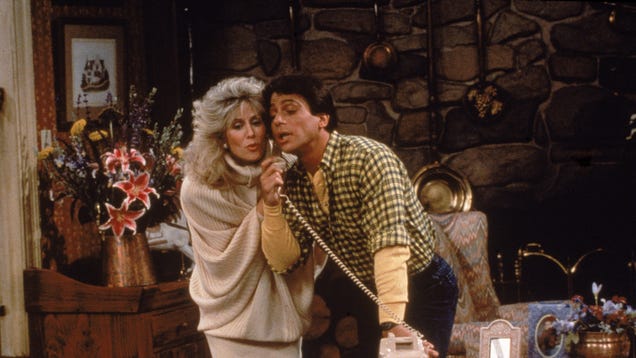 The history of TV is littered with shows that never got a chance to tell their whole story, to solve all of their mysteries, or to fully explore their potential, but one classic sitcom that only lasted a mere eight seasons is finally coming back: Who's The Boss?, the classic '80s show about a former baseball player…

Read more...


The music producer for CBS' Late Show With Stephen Colbert has been fired following allegations of sexual harassment made against him by a musician.
A new iteration of "Who's the Boss?" is in development. Variety has confirmed that a sequel series to the classic sitcom is in the works at Sony Pictures Television, with original stars Tony Danza and Alyssa Milano onboard to reprise their roles. The new show will take place 30 years after the events of the […]


"The Late Show With Stephen Colbert" music producer Giovanni Cianci has been fired from the CBS late night show after being accused of sexual harassment, TheWrap has confirmed.Cianci's exit comes after L.A.-based musician Paige Stark posted a screenshot on Instagram in which she detailed a 2010 incident with Cianci. Stark said Cianci attempted "pushed (her) against the wall and tried to kiss (her)" in an elevator at the CMJ Music Festival and became "aggressive" after she resisted, later following her and a friend to a bar.Cianci, who was employed by Lookout Management at the time, has been a music producer on "The Late Show" since 2017. An individual with knowledge of the situation confirmed that Cianci is no longer with the show.Also Read: Colbert Imagines the Trump Version of 'Good Will Hunting' (Video)"I told several friends and my boyfriend at the time but was too scared to come forward publicly," Stark wrote in her July 22 Instagram post. "I blamed myself despite the fact that I did nothing to warrant Gio's advances or aggression. Countless times I have seen men cover each other, call women crazy and shift blame. At the time this happened I felt no one would support or believe me. I was young and scared."She shared a screenshot of an email she sent to Cianci's former (pre-Colbert) boss in 2017, at the height of the MeToo movement. "I was surprised to receive no response despite the fact that we had emailed in the recent past," she wrote."As I
Physics explains why the intense blast produced the menacing mushroom shape.


Netflix's "Julie and the Phantoms" debuts in September, and Netflix dropped a music video for a cute acoustic track "Edge of Great" featuring the four stars Tuesday.Premiering Sept. 10, the series stars Madison Reyes as highschooler Julie, who meets a trio of three ghostly musicians Charlie Gillespie, Owen Patrick Joyner, Jeremy Shada who inspire her to start making music again.Here is the synopsis:High schooler Julie (Madison Reyes) lost her passion for music after her mom died last year. But when the ghosts of three dreamy musicians (Charlie Gillespie, Owen Patrick Joyner, Jeremy Shada) from 1995 suddenly appear in her mom's old music studio, Julie feels her own inner spirit beginning to reawaken, and she's inspired to start singing and writing songs again. As their friendship with Julie grows, the boys convince her to create a new band together: Julie and the Phantoms.Also Read: Sarah Paulson Starts Out as a Pleasant - but Peculiar - Nurse in Ryan Murphy's 'Ratched' Trailer (Video)Kenny Ortega ("High School Musical," "Descendants") serves as director and Paul Becker ("Descendants," "Mirror Mirror") serves as choreographer. Dan Cross and David Hoge ("The Thundermans," "Pair of Kings") serve as showrunners and executive producers, with executive producers George Salinas and Jaime Aymerich of Crossover Entertainment, as well as Michel Tikhomiroff and Fabio Danesi for Mixer Entertainment. The seri
A huge explosion rocked Beirut, Lebanon, Tuesday destroying entire blocks of high-rise buildings and leaving at least 73 people confirmed dead, more than 3,700 wounded, and scores more feared buried under rubble and ash. The country's interior minister said early indications were that highly explosive materials, seized and stored at Beirut's port, had detonated. Footage of the blast showed a large plume of dark red flames and smoke before a massive explosion threw up a mushroom cloud. Powerful shock waves shattered glass, collapsed ceilings and pulled down balconies—even residents on the island nation of Cyprus, 110 miles away, heard the blast.A witness on the ground who works for the United Nations, but does not speak on their behalf, was near the port when the explosion happened. She told The Daily Beast that bodies were scattered from the blast. "There was dark smoke from a fire and then a massive blast and everyone fell to the ground," she said. "A lot of people didn't get up."Entire buildings collapsed, streets glistened under blankets of shattered glass, and injured residents wandered the city covered in blood. Lebanese media carried images of people trapped under rubble. Residents rushed the injured to hospital any way they could, carrying them on their shoulders, on the trunks of cars and on ash-covered pieces of debris."What we are witnessing is a huge catastrophe," George Kettani, head of Lebanon's Red Cross, told local TV network Mayadeen. "There are victims and casualties everywhere."Abbas Ibrahi
The new book by Margot Mifflin shows how the famous contest for women reflected conflicting ideas about female beauty, ambition and fame over the past 100 years.
For the first time in 87 years, the New York City icons won't be kicking.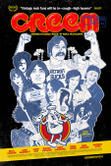 Opens Friday, Aug 7, 2020

Movie Details Play Trailers