Photo Illustration by Elizabeth Brockway/The Daily BeastThe search for a single Republican who hasn't sold himself to the devil has yielded no one but found one willing to add perjury to his list of sins. Senate Majority Leader Mitch McConnell announced on TV that everything he will do at the impeachment trial in the Senate will be "in coordination with Donald Trump and his White House lawyers." This despite the fact that under Article I, he will be raising his right hand and swearing, "I will do impartial justice according to the Constitution and laws, so help me God." 

And with that, the impeachment hearings have confirmed without a shadow of a doubt that the executive and legislative branches are dead to us, for now.

But there are ways to seek incremental justice in places beyond Republican power in courts that wouldn't dare announce they were on the take, much less actually be so.  

Read more at The Daily Beast.



RELATED ARTICLES
A Democratic U.S. lawmaker who opposed his party's moves to impeach President Donald Trump told staff on Saturday he will become a Republican as soon as next week, the New York Times reported, citing unnamed sources familiar with the discussions.
Wisconsin voters elected President Trump by fewer than 23,000 votes in 2016, causing Republicans and Democrats alike to closely watch this attempt to purge voters from the rolls.
Republican Sen. Lindsey Graham, chairman of the Judiciary Committee and a close ally of President Donald Trump, said he will do everything in his power to quickly end an expected impeachment trial in the Republican-led Senate.



(Second column, 3rd story, link) Related stories:
Victorious Boris urges Britain to move past Brexit divide...
'Not my prime minister', protesters march...
Republicans agree to massive spending bill, despite record deficits...

Drudge Report Feed needs your support!   Become a Patron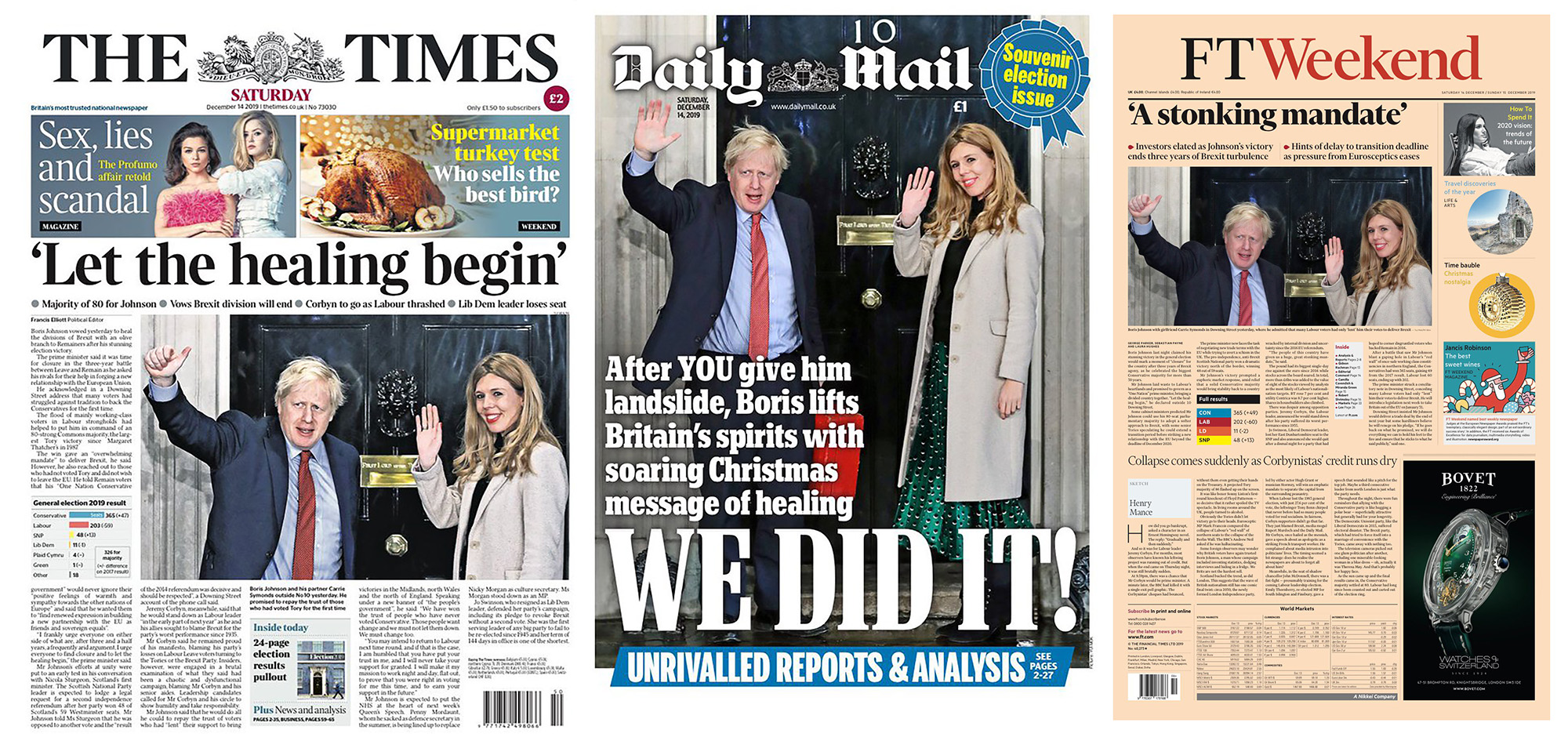 (Second column, 1st story, link) Related stories:
'Not my prime minister', protesters march...
Johnson Joins Trump in Redefining Conservatism...
Republicans agree to massive spending bill, despite record deficits...


Rep. Jeff Van Drew, D-NJ, met with President Trump on Friday to discuss going across party lines and joining the Republican Party -- after he has spent months criticizing fellow Democrats for their push to impeach Trump.
The defendant accused Rep. Rodney Davis (R-Ill.) of "backing the Russians over our own intelligence," though it's unclear what ad he may have watched.
Where once the GOP was an inhospitable place for black and other people of color because it supported racially disastrous policies but gave lip service to caring about "black issues," it has since ceased bothering to pretend it cares about inclusion.

There was already a decades-high pile of evidence proving Republicans oppose democracy before the House took up the Voting Rights Advancement Act last week. The partisan vote on the bill—which saw nearly every Republican refuse to restore anti-discriminatory protections to the 1965 Voting Rights Act—nonetheless reaffirmed GOP investment in a compromised democratic facsimile that excludes black voters. 

Conventional contemporary punditry holds that Republican voter suppression tactics that target black and brown Americans—closures of polling sites, purges of voter rolls, and strict voter ID laws—are due not to racial resentments but those groups' Democratic reliability. Racist GOP voter disenfranchisement, according to this thinking, is less a manifestation of white conservative bigotry than colorblind power grubbing. But it's more probable that Republican hostility to black voting rights is about both G
Democrats in the U.S. House of Representatives on Friday took Republican President Donald Trump to the brink of impeachment by approving two charges against him over his efforts to pressure Ukraine to investigate Democratic political rival Joe Biden.

RELATED ARTICLES