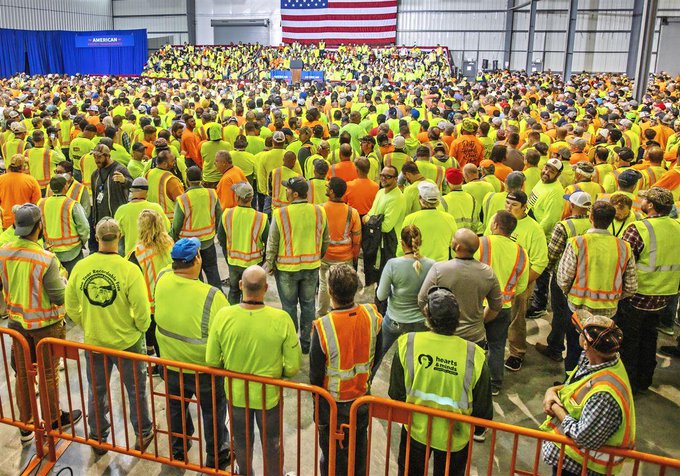 (Second column, 6th story, link)


Advertise here


Jim Urquhart/ReutersHundreds of far-right protesters swarmed downtown Portland on Saturday with many of them looking as if they were ready to do battle against the anti-fascist demonstrators who'd gathered to confront them. But the "potentially dangerous and volatile" situation the city's mayor had warned of seems to have fizzled out rather quickly after the Proud Boys and other far-right groups behind the protest reportedly asked police to help them leave the area.

Their quick exit from the long-awaited stand-off against antifacist groups came just a few hours after President Trump signaled he was watching—which was apparently all many on the far-right wanted anyway. 

"Go look at President Trump's Twitter," Proud Boys protest organizer Joe Biggs told The Oregonian when asked what message the group wanted to convey. "He talked about Portland, said he's watching antifa. That's all we wanted. We wanted national attention, and we got it. Mission success."

Read more at The Daily Beast.





(First column, 5th story, link) Related stories:
Warren Chips Away at Biden's Strength as One Who Beats Trump...
Energized and anxious: Liberals worry...
Signs of recession worry President ahead of 2020...
BUCHANAN: Great tariff gamble...



Advertise here


They were instructed: "No yelling, shouting, protesting or anything viewed as resistance," according to the Pittsburgh Post-Gazette.



(Third column, 12th story, link) Related stories:
Colonialism comparisons...
Truman tried too...



Advertise here



RELATED ARTICLES