On Friday (May 14), J. Cole released his sixth studio album, The Off-Season and Billboard highlighted eight takeaways from his 40-minute exhibition.

RELATED ARTICLES
"How to Be an Art Rebel," by Ben Street, and "What Adults Don't Know About Art," by the School of Life, are both British imports. The similarity ends there.
Not sure if the new horror movie "Spiral: From the Book of Saw" is for you? Our primer will help you decide.
The series follows the American fashion designer's rise to fame—and fall from grace—with Rodriguez as Liza Minnelli.
The celebrity fashion designer's origin story charts a journey from chicken-feather hats to one very saucy red dress.

RELATED ARTICLES
When Scott Ward (Dave Bautista), a former zombie war hero who's now flipping burgers on the outskirts of the town he now calls home, is approached by casino boss Bly Tanaka (Hiroyuki Sanada), it's with the ultimate proposition: break into the zombie-infested quarantine zone to retrieve $200 million sitting in a vault beneath the strip before the city is nuked by the government in 32 hours. With little left to lose, Ward takes on the challenge, assembling a ragtag team of experts for the heist. With a ticking clock, a notoriously impenetrable vault, and a smarter, faster horde of Alpha zombies closing in, only one thing's for certain in the greatest heist ever attempted: survivors take all.Rated: RRelease Date: May 14, 2021

RELATED ARTICLES
With new tracks "Seeing Green" featuring Drake and Lil Wayne, "Fractions," and a "Crocodile Teeth" remix with Skillibeng.
The musical, which opened in the U.K. in February 2020, will return with its full original London cast and creative team.
The show will open at the Piccadilly Theatre.
Olivia Rodrigo was pretty quiet in the promos for this weekend's Saturday Night Live, which will be hosted by Keegan-Michael Key.
In "My Good Son," by Yang Huang, a Chinese father strives to offer his floundering son a better life. But is he actually being a good parent?
The "Drivers License" singer gives you Para-more in the latest single from her upcoming album SOUR.

RELATED ARTICLES
In Barry Jenkins's dreamlike adaptation of the Colson Whitehead novel, the railway is real and so is the pain.
As one show debuts and the other enters its fourth season, the acclaimed authors discuss the experience of having their novels adapted for the screen
Plus, why Ewan McGregor visited the legendary star prior to filming.
This could be yet another graphic reenactment of Black suffering under slavery, crafted by well-meaning Hollywood types as a reminder of historical racism. Look deeper, though, and you'll find an incisive response to pop culture that fetishizes Black people's pain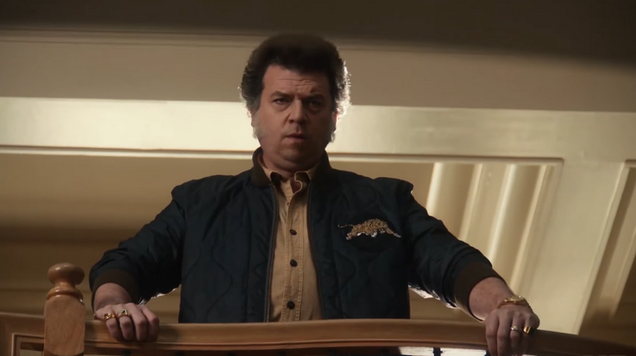 It's been nearly two years since we last saw the Gemstones, the demented family of televangelist grifters on HBO's The Righteous Gemstones. Since then, we were left to wonder if Jesse and Abraham Gemstone ever finished that ditch they were digging as we listened to "Misbehavin'" on repeat for months on end. So imagine…

Read more...


Haifaa Al-Mansour crafts a story that's part family drama and part parable of female activism, set in Saudi Arabia.
This thriller starring Angelina Jolie takes its time but doesn't waste any time.
For the first time in 2021, nine albums debut in the top 10 of Billboard's Top Album Sales chart (dated May 15). That's the most concurrent top 10 debuts since the Oct. 17, 2020-dated tally, when there were also nine arrivals.
Amy Adams plays a reclusive psychologist who witnesses a crime in a glossy new Netflix thriller.
The much-anticipated special will see the original cast and celebrities reflect on the series.

RELATED ARTICLES
An undercover reporter tries to bait an ISIS recruiter and gets in over her head in this gimmicky it's-all-happening-on-your-computer-screen thriller
Seven films that paint a portrait of America in all its contradictions, inconsistencies and outright delusions.
Beginning Wednesday (May 12), he launches his "Summer of SMILEZ" concert series live from his family's $58 million home in West Hollywood.
Between the Saw series, the Insidious movies and The Conjuring Universe, James Wan has become one of history's greatest horror franchise producers. Now he's shepherding another to theaters, if The Curse of La Llorona proves as successful as all his other brands. There's already been enough confidence in the upcoming feature for Wan to pluck its director for The Conjuring 3.  After teasing the scares with a teaser last fall, New Line has now released the first full trailer for The Curse of La Llorona, and it's filled with some terrifying moments for mothers, children and the whole moviegoing audience.   Here's everything we know about The Curse of La Llorona: What is the story La Lorona is based on?  Formerly titled The Children...
Read More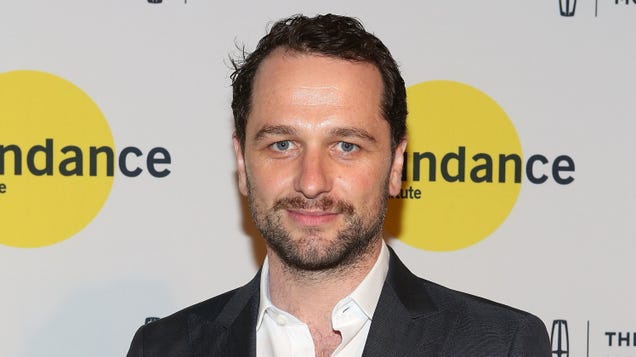 Matthew Rhys donned many disguises in his time on The Americans, including a really brief stint as a reporter (otherwise known as the greatest threat to democracy, if President "I Heart Russia" is to be believed). Variety reports he'll have a chance to expand on that role as part of the Fred Rogers biopic, You Are My…

Read more...