(Second column, 5th story, link) Related stories:
Megyn: Trump Has Lost 'Multiple Steps' Mentally...
'What Happens When You're 77!'
Rolling over for Don: No more RNC debates...

Drudge Report Feed needs your support!   Become a Patron



RELATED ARTICLES
Nikki Haley has a clearer path to be Donald Trump's chief opponent, but in Iowa, where the first votes will be cast on Jan. 15, Ron DeSantis is digging in.

RELATED ARTICLES
At least four administrations have used the authority since 1979.

RELATED ARTICLES
This decision could lead to more debates before the Iowa caucus and New Hampshire primary.



(Second column, 8th story, link) Related stories:
Hunter's legal woes flare as impeachment push, 2024 loom...
White House reups pledge not to pardon if convicted...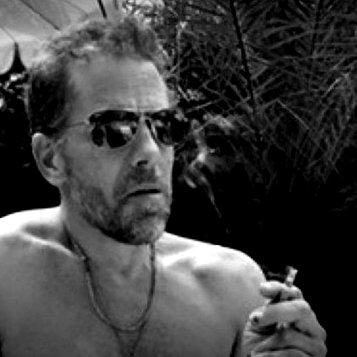 (Second column, 7th story, link) Related stories:
REPUBLICAN 'MOTHERF***ERS TRYING TO KILL ME'...
White House reups pledge not to pardon if convicted...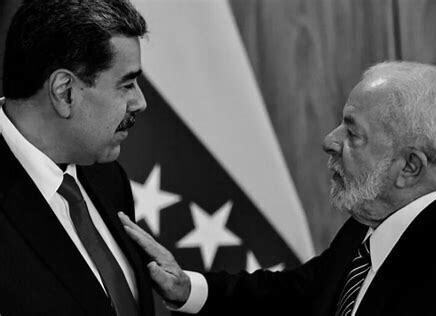 (Main headline, 1st story, link) Related stories:
ALERT FOR LAND GRAB

Drudge Report Feed needs your support!   Become a Patron





(Second column, 8th story, link)
Drudge Report Feed needs your support!   Become a Patron


HBOComedian Bill Maher on Friday condemned several universities for having students who are "useful idiots" amid the rise of antisemitism on campus.

The presidents of Harvard and the University of Pennsylvania this week sparked intense backlash after testifying on Capitol Hill about their failures to curb antisemitism on campus after the Oct. 7 Hamas attack on Israel. In addition to community outrage, more than 70 members of Congress have called for the Ivy League presidents to resign, calling their testimony "a complete absence of moral clarity."

In an interview with pro-free speech group FIRE CEO Greg Lukianoff, the Real Time with Bill Maher host wasted no time slamming the Ivy Leagues ranked at the bottom of the group's list of colleges regarding free speech.

Read more at The Daily Beast.


Benjamin HendrenA month after writings connected to the suspect accused of shooting six people at a private Tennessee Christian school in March surfaced online, police on Friday admitted they have no idea who is responsible for the leak.

Metro Nashville Police Chief John Drake revealed on Friday that investigators have "exhausted all available investigative avenues to identify the person who leaked photographs containing three pages of writings from the Covenant School shooter." He confirmed that the leak showed pages from the shooter's journals, which were taken by detectives on the scene of the March 27 school shooting.

During the grisly massacre, police say 28-year-old Audrey Hale shot six people, including three children, at the Covenant School. Police say that Hale broke into the school by shooting through the glass of locked doors, and the suspect was gunned down just minutes later by Nashville police.

Read more at The Daily Beast.





(First column, 5th story, link) Related stories:
AG will prosecute doctor who performs...


The case involves Kate Cox, who asked the nonprofit Center for Reproductive Rights for help in obtaining an abortion after she learned her fetus had a genetic syndrome.
Congress should promptly approve a military aid package that includes crucial support for Ukraine and Israel.
Photo Illustration by Luis G. Rendon/The Daily Beast/GettyThe author of this article is anonymous for their safety.

KHAN YOUNIS, Gaza Strip—It is incredibly difficult for them to say so in public, but many Palestinians in Gaza are furious with Hamas, their de facto rulers who invited a brutal Israeli backlash by launching the Oct. 7 attacks.

The Daily Beast was told to stop reporting and forced to delete videos while working on this story, but we can report that residents of Gaza say they have been robbed, silenced, and betrayed by Hamas.

Read more at The Daily Beast.



RELATED ARTICLES
Kenneth Chesebro, an architect of the plan to deploy people claiming to be Trump electors in states won by President Biden, is cooperating with inquiries in Michigan, Arizona and Nevada.
Bipartisan efforts to extend and expand a program granting compensation to victims of government-caused nuclear contamination are faltering. It is set to expire in June.
ReutersThe latest indictment of Hunter Biden adds to an embarrassing series of missteps in this case that makes the Department of Justice look petty and unable to withstand political pressure.

They look petty because Special Counsel David Weiss, who was given the new title of special counsel after already having worked on the case for five years, acts like he has hurt feelings following the spectacular public crash and burn of his attempt to plead out the case.

The pettiness seems on view in a letter from Hunter Biden's legal team documenting Weiss' refusal to meet prior to the tax indictment being brought. Such a refusal violates a norm in white-collar criminal defense where defense counsel are afforded a last-ditch effort to avoid indictment. No legal strategic reason exists for Weiss to turn down such a meeting unless he was concerned about wasting time, which would be ironic for a man who has spent nearly half a decade on a case. What's one more meeting?

Read more at The Daily Beast.



RELATED ARTICLES
The gunman, who carried out the deadliest high school shooting in the history of the state, will not be eligible for parole.



(Second column, 3rd story, link) Related stories:
Megyn Kelly: Trump Has Lost 'Multiple Steps' Mentally...
'This Is What Happens When You're 77!'
Republican power brokers detest ex-president. Why are they so quiet?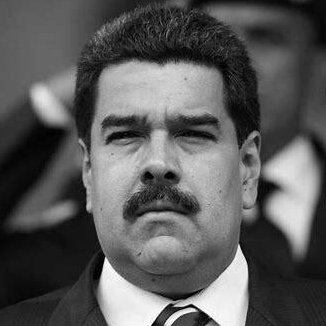 (Third column, 7th story, link) Related stories:
US Holds Military Exercises...
Risks Being Dragged Into THIRD War...

Drudge Report Feed needs your support!   Become a Patron


Carlos Barria/ReutersDonald Trump lashed out late Thursday at a top Democratic donor who reportedly gave money to GOP presidential candidate Nikki Haley and helped to fund E. Jean Carroll's lawsuit accusing the former president of rape.

On his Truth Social platform, Trump shared screenshots of a New York Times article reporting that Reid Hoffman, the billionaire LinkedIn co-founder, had given $250,000 to a pro-Haley super PAC, SFA Fund. "This disgusting Slob, a Democrat Political Operative, is the same guy who funded a woman who I knew absolutely nothing about, sued me for Rape, for which I was found NOT GUILTY," Trump fumed.

A Manhattan jury in May did not find that Trump had raped Carroll but did find him liable for sexually abusing and defaming her. Continuing his rant late Thursday, Trump called the civil trial "disgraceful" and "very unfair."

Read more at The Daily Beast.



RELATED ARTICLES
Caracas has its sights set on Guyana's vast oil deposits, and President Nicolás Maduro isn't willing to let a little thing like international law get in his way.
The Justice Department also said it had begun investigating the "murder of more than 30 Americans" by Hamas fighters during the Oct. 7 attack in Israel.
New Requirements at Land Ports of Entry and Ferry Terminals Will Protect Public Health While Facilitating Cross-Border Trade and Travel

WASHINGTON?-?Beginning on January 22, 2022,?DHS will require?non-U.S. individuals?seeking to enter the United States via land ports of entry?and?ferry terminals?at?the U.S.-Mexico and U.S.-Canada?borders?to?be fully vaccinated for COVID-19 and provide related proof of vaccination,?as COVID-19 cases continue to rise nationwide.?These new restrictions?will?apply to non-U.S.?individuals?who are traveling for both essential?and?non-essential reasons.?They?will not apply to U.S. citizens, Lawful Permanent Residents, or U.S. nationals.

"Starting?on?January 22, 2022, the Department of Homeland Security will?require?that?non-U.S.?individuals?entering the United States via?land ports of entry or ferry terminals along?our Northern and?Southern?borders?be fully vaccinated against COVID-19 and be prepared to show related proof of?vaccination,"??"These updated?travel?requirements?reflect the Biden-Harris?Administration's commitment to?protecting public health while safely facilitating?the?cross-border trade and travel?that is?critical to?our economy."

These changes?-?which were first announced in October 2021?and made in consultation with?the White House and?several federal agencies, including the Centers for Disease Control and Prevention (CDC) -?will align public health measures?that?govern?land travel with?those that govern incoming international air travel.

Non-U.S. individuals traveling to the United States via land