Lisa Monaco, a veteran of national security posts, is expected to be a key player in the administration's push to combat domestic extremism, embodied most publicly in the department's inquiry into the Capitol attack.

RELATED ARTICLES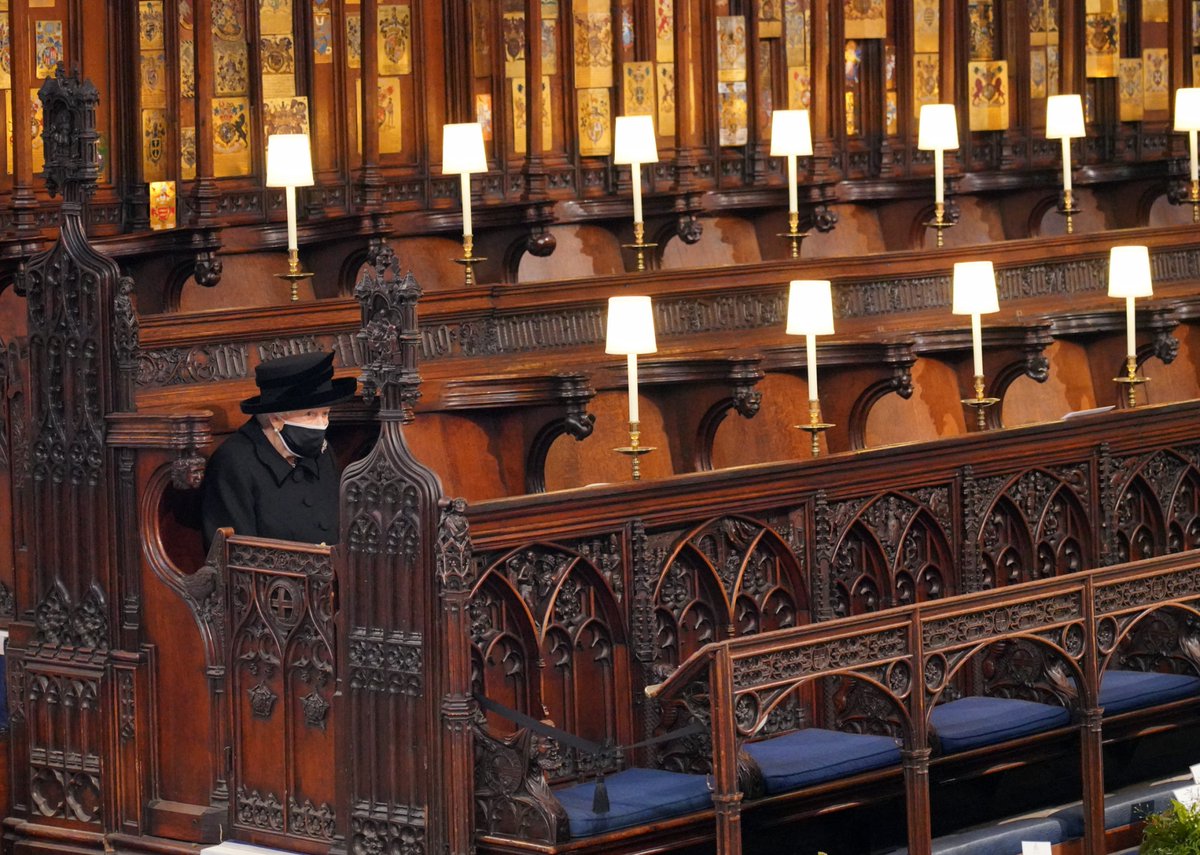 (Third column, 1st story, link) Related stories:
Harry, William reunite...



RELATED ARTICLES



(First column, 4th story, link)

Other royals who are in family bubbles sat together.



(First column, 1st story, link) Related stories:
54 over last MONTH...
Lockdowns allowed resentment to grow, experts say...
NYPD Detains Man Sitting On Times Sq Bench With Rifle...


The lawmakers, who encouraged their followers to protest in Washington on Jan. 6, have capitalized on the riot to draw huge campaign donations.



(Second column, 21st story, link) Related stories:
Much deadlier in Brazil than India -- no one knows why...
Women urged to delay pregnancy...
From hero to zero: Uruguay's corona boomerang...
Conspiracies Supercharging Germany's Far-Right...
WORLD SICK MAP...


The current investigation could intensify concerns by state officials that the public will lose overall confidence in Covid-19 vaccines.
More than 1,200 leaders have written to the PM warning Covid certificates are a "form of coercion".
Five months after the presidential election and nearly 100 days into President Joe Biden's term, the Supreme Court is still considering whether to take up a case related to voting rights in the battleground state of Pennsylvania.
Reports of the caucus and its stated goals drew condemnation from Democrats and some Republicans for promoting nativist rhetoric and policies.
A reckoning with police violence must include a reckoning with how the nation's highest court enabled it.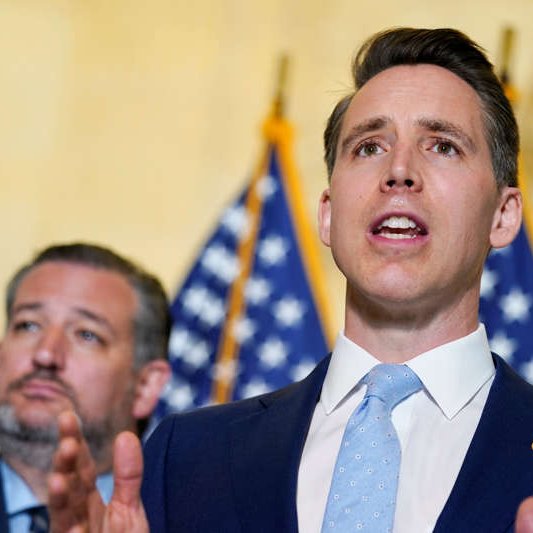 (First column, 16th story, link) Related stories:
Blowing up own agenda to 'own the libs'...
Conservatives have long embraced cancel culture...


With Democrats in control of Washington for the first time in a decade, the recent string of mass shootings has encouraged activists to make a concerted push for fresh legislation restricting access to guns.
The sister of an American who was kidnapped in Afghanistan last year told CNN that she is worried that when the US troop withdrawal is complete, any leverage to get her brother home will vanish.
As immigration becomes a political crisis, the U.S. president has chosen pandering to nativists over problem-solving.
After blistering criticism from Biden allies, the White House said the final cap would be set by May 15.

RELATED ARTICLES
Kamil Krzaczynski/GettyCHICAGO—Thousands of demonstrators gathered in Logan Square Park on the city's Northwest Side on Friday evening to demand justice for Adam Toledo, the seventh-grader whose death at the hands of a police officer last month has shaken much of the city to its core.

The protest kicked off around 5:30 p.m., and protesters began marching down Milwaukee Ave. at 7 p.m. The event started out peacefully, but anger was palpable among the crowd. Demonstrators chanted "f--k the police" and "f--k 12," and there was talk of bringing the protest to Mayor Lori Lightfoot's home just a short distance away. Police had already blocked the area off, and a line of bike police that was stopping demonstrators from getting through was met with chants of: "CPD, KKK, how many kids did you kill today?"

After a roughly 30-minute standoff with riot police near the mayor's home, protesters turned and marched in a different direction, at one point blaring Rage Against the Machine's "Killing in the Name of" and shutting down traffic in one area.

Read more at The Daily Beast.


The Biden administration will for now maintain a historically low refugee cap. But after a widespread backlash from Democrats, the White House said it would raise refugee admissions in May.

RELATED ARTICLES



(First column, 1st story, link) Related stories:
Officer Under Fire Over Video Showing Forceful Arrest Of 80-Pound Elderly Woman With Dementia...

Drudge Report Feed needs your support!   Become a Patron


Rachel Marie Powell, accused of carrying a bullhorn and breaking a Capitol window, allegedly grew 'evasive' when asked about wearing a see-through mask in a Facebook video.

RELATED ARTICLES
Photo Illustration by Sarah Rogers/The Daily Beast / Photos via GettyThis week, the FDA announced that it was recommending a pause in the administration of the Johnson & Johnson manufactured COVID-19 vaccine, on the grounds that six vaccine recipients of the nearly seven million doses administered had suffered from a rare blood clotting disorder. One person died. Officials said the pause was out of an "abundance of caution." All 50 states have heeded the federal recommendation, which officials now say may stretch from seven to 10 days.

The Biden administration had its reasons. After four years of Trump obfuscations and lies about the pandemic generated by a brain trust that probably couldn't collectively pass a high school biology exam, the first step in restoring public trust in public institutions is painstaking transparency. Second, the complications linked to the Johnson & Johnson vaccine are not standard blood clots and are not effectively treated by a standard course of care; the drug normally used to treat clotting, Heparin, actually makes this particular clotting condition worse. Doctors who encounter post-J&J vaccination patients who are experiencing clotting symptoms will be more effectively able to treat those patients with the knowledge that this type of clotting is a possibility— albeit miniscule.

Columbia University's Dr. Irwin Redlener, an expert on pandemic preparedness and public health, told The Daily Beast that he understands the Biden administration's goals in being radically tr
House Minority Leader Kevin McCarthy, R-Calif., said that the Republican party is not the party of "nativist dog whistles," in an apparent rebuke of the leaked platform of a new caucus reportedly being formed by several Republicans. 
The Department of Defense Covid-19 task force plans to re-allocate doses of the Moderna vaccine to overseas US military bases to make up for Johnson & Johnson vaccine doses that were supposed to be shipped to foreign bases but have since been paused.
In a January 2020, then-candidate Joe Biden was asked if he, like his Democratic primary opponents, supported any of expanding the Supreme Court, abolishing the filibuster, abolishing the Electoral College or setting term limits for Supreme Court justices.



(Second column, 2nd story, link) Related stories:
ARIZONA MEMBERS CRITICIZE LEADER...

Drudge Report Feed needs your support!   Become a Patron


https://youtu.be/4x2eQK1Cm3s An announcement from President Joe Biden this week has finally set in stone the deadline for pulling American troops out of Afghanistan—and a grim reality of the country they'll be leaving behind was discussed on Friday's The World This Week.

"[The Taliban] pledged that they would turn the last few months in a total nightmare, not just for U.S. troops but for Afghan citizens," said The Daily Beast's Noor Ibrahim. "And the US proposal for a power-sharing interim government hasn't gone over well either, so the fact is that this does leave Afghanistan in a very vulnerable position."

Paris-based journalist Catherine Field argued that while Joe Biden had no other option but to push the original May 1 withdrawal deadline to September, Afghanistan will certainly be facing a turbulent path in the months to come.

Read more at The Daily Beast.


Former Secretary of State Mike Pompeo and his wife, Susan, violated ethics rules by misusing federal resources for personal benefit, according to the findings of an investigation by the State Department's internal watchdog.
The plea by a member of the far-right extremist group the Oath Keepers was the first to be entered publicly by any of the more than 400 people who have been charged so far in the attack.
The Minneapolis City Council in a near-unanimous vote Friday approved a resolution calling on law enforcement to stop using tear gas, rubber bullets and other nonlethal munitions during protests, according to reports.
Donations from political action committees to some of former President Donald Trump's biggest allies in Congress tumbled during the first three months of the year amid the corporate backlash over the January 6 US Capitol insurrection, a CNN analysis shows.
Jeff Dean/GettyA police officer standing over the body of the FedEx shooter on Thursday night radioed a report that should shame every member of Congress who persists in doing nothing meaningful about gun control.

"We have the suspect here inside. Looks like he has a gunshot wound to the head. Two rifles here," the officer said. "Unless there's another person out, this is going to be our suspect here."

The suspect was Brandon Scott Hole, aged 19. He was still two years short of the federal minimum age to buy an alcoholic drink. But the federal minimum for buying a long gun is 18. He had purchased a SCCT Industries pump action shotgun, serial number V0607653, on March 2, 2020. The police visited his Indianapolis home the very next day for a "male reported to have suicidal ideation."

Read more at The Daily Beast.


"It's been a steep learning curve for him," said one senior administration official.
Russia barred top U.S. security officials from entering the country, just one day after President Biden launched sweeping sanctions and expelled 10 Russian diplomats.

RELATED ARTICLES
The Biden administration announced it was allocating the money to take on one of the biggest challenges of the coronavirus pandemic.
Former National Security Advisor under President Trump, Robert O'Brien, discusses Biden's response to tension with China and Russia.
Congressman Jim Jordan, R-Ohio, joined 'America Reports' Friday to discuss the Democrats' attempt to pack the Supreme Court for 'raw political power.' 

RELATED ARTICLES
The administration is past a self imposed 60-day deadline to review resources for the wall. And it's still taking land for it.
CBNUltra-conservative evangelical leader Pat Robertson delivered a surprisingly searing rant about the recent "onslaught" of police violence, blasting former officers Kim Potter and Derek Chauvin while saying cops have "got to stop this stuff."

During his 700 Club broadcast on Thursday, Robertson and co-host Terry Meeuwsen discussed the shooting death of Daunte Wright, noting that Potter—who has been charged with manslaughter—has claimed that she confused her pistol and Taser when she shot and killed Wright during a traffic stop.

Using plastic models of the two weapons, Robertson and Meeuwsen demonstrated the difference in size and weight between the sidearm and Taser, prompting Robertson to say there's "no comparison" between the two.

Read more at The Daily Beast.


Senator Lindsey Graham responds to Democrats' legislation to pack the Supreme Court, and U.S. troops leaving Afghanistan on 'The Story'
WASHINGTON - Homeland Secretary Alejandro N. Mayorkas has directed the Federal Emergency Management Agency (FEMA) to support a government-wide effort over the next 90 days to safely receive, shelter, and transfer unaccompanied children who make the dangerous journey to the U.S. southwest border.

The federal government is responding to the arrival of record numbers of individuals, including unaccompanied children, at the southwest border. Since April 2020, the number of encounters at the border has been rising due to ongoing violence, natural disasters, food insecurity, and poverty in the Northern Triangle countries of Central America. The federal government is working around the clock to move unaccompanied children from U.S. Customs and Border Protection (CBP) to the U.S. Department of Health and Human Services' (HHS) care and to place them with a family member or sponsor until their immigration case is adjudicated.  The risks posed by the spread of COVID-19 have made this mission all the more difficult.

"I am grateful for the exceptional talent and responsiveness of the FEMA team," said Secretary Mayorkas.  "I am incredibly proud of the agents of the Border Patrol, who have been working around the clock in difficult circumstances to take care of children temporarily in our care. Yet, as I have said many times, a Border Patrol facility is no place for a child. We are working in partnership with HHS to address the needs of unaccompanied children, which is made only more difficult given the protocols and restrictions required to protect the public health and the health of the children themselves. Our goal is to ensure that unaccompanied children are transferred to HHS as quickly as possible, consistent with legal requirements and in the best interest of the children."

FEMA is now integrated and co-located with HHS to look at every available option to quickly expand physical capacity for appropriate lodging. The workforce of DHS, including CBP, the