There's new momentum in the House to investigate whether Trump used the military to score political points.
A lawyer for WikiLeaks founder Julian Assange said he won't voluntarily travel to the U.S. to face charges against him.
A new CIA report says Saudi Crown Prince Mohammed bin Salman personally ordered the killing of Jamal Khashoggi. And Trump doesn't want to believe it.

RELATED ARTICLES
The two-term Massachusetts congressman has become a top enemy of liberals on and off Capitol Hill while he's angered colleagues after House Democrats' big electoral win.



(Third column, 12th story, link) Related stories:
Senators Threaten to Regulate...
More users delete accounts...



Advertise here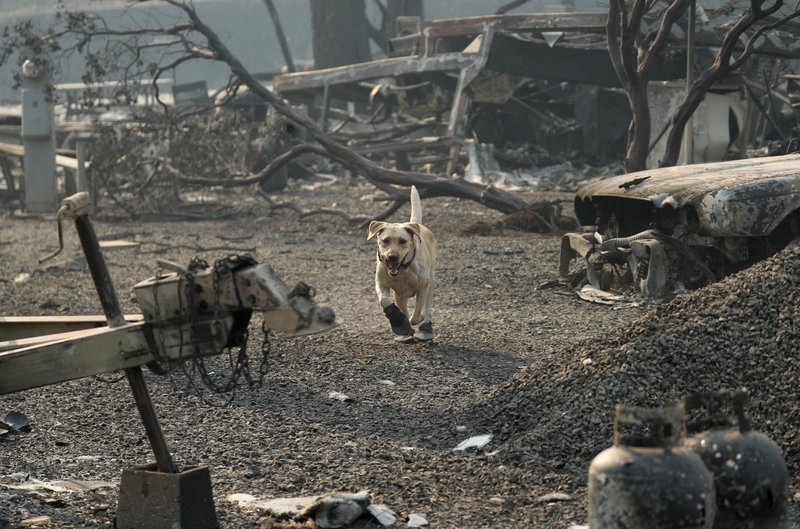 (Second column, 7th story, link) Related stories:
Refugees create new town of 'Wallywood'...
Jerry Brown to join Trump for visit; Survey damage...
Northern Cal Air Quality WORST IN WORLD...
'Like smoking 11 cigarettes'...



Advertise here


It could be a harbinger of what's to come in 2020
Friday, while insisting he wasn't "agitated" by the ongoing Russia probe being led by Robert Mueller (HINT: He is!), President Donald Trump was asked why he felt so strongly about the investigation. And he said this:

RELATED ARTICLES
None of the discrepancies are enough to affect the outcome of races. But they call into question the reliability of the state's elections.

RELATED ARTICLES
Photo Illusration by Kelly Caminero/The Daily BeastMinutes after a federal judge ordered the White House to reinstate CNN reporter Jim Acosta's press pass, Fox Business Network host Lou Dobbs took to Twitter to bash the decision, contradicting his network's company line in the process.

"Outrageously puerile reasoning and ruling: Our district courts are filled with farcical excuses for judges," Dobbs tweeted, linking to a Fox story about the Friday ruling.

U.S. District Court Judge Timothy Kelly, a Trump appointee, granted the network's request to temporarily restore Acosta's White House press badge after it was revoked last week following a public spat with the president during a press conference.

Read more at The Daily Beast.

Got a tip? Send it to The Daily Beast here



RELATED ARTICLES
The outcome remained uncertain for days as Abrams pressed for the counting of ballots that had been rejected for minor errors. Abrams, who would have been the nation's first female African American governor, had hoped to force a runoff with Republican Brian Kemp.

RELATED ARTICLES
Florida election officials on Friday were slogging through a hand recount of ballots to determine who won a hard-fought U.S. Senate contest, with about a dozen high-profile races across the country remaining unresolved more than a week after elections.

RELATED ARTICLES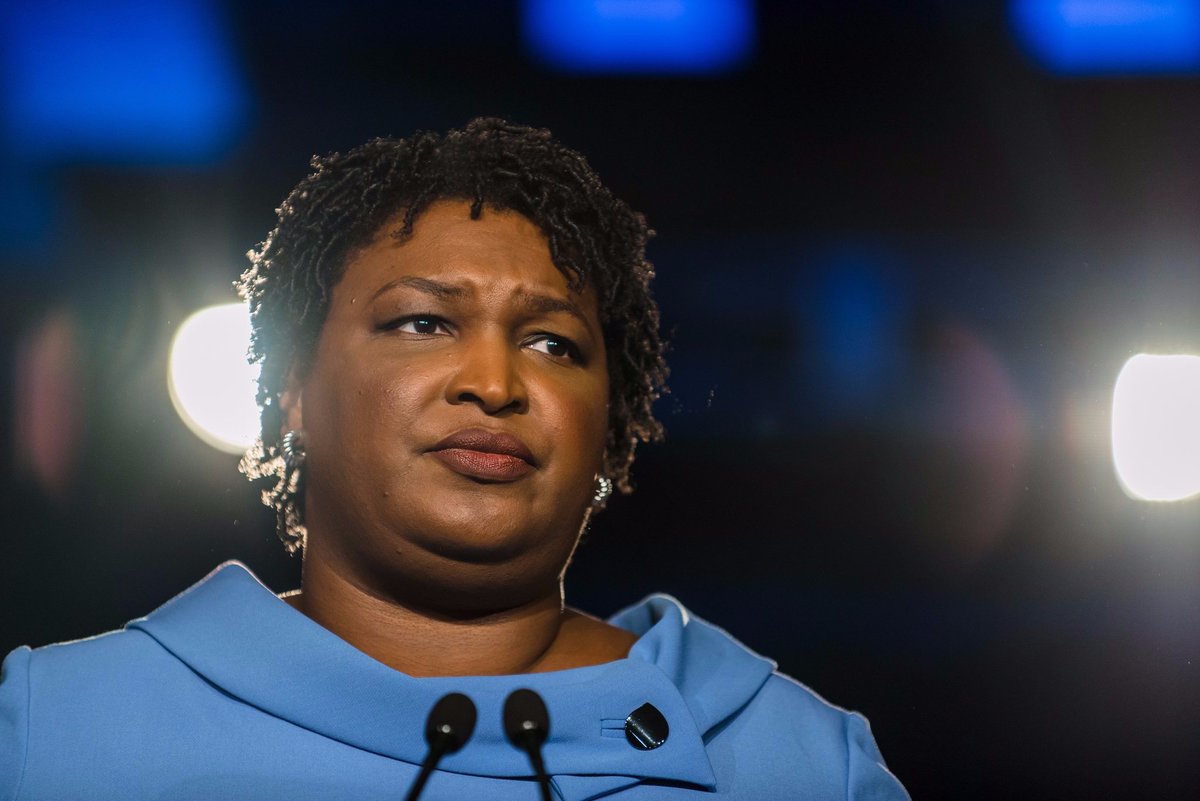 (Third column, 1st story, link) Related stories:
FIERY SPEECH...
WEEKEND: FLORIDA RECOUNTS BY HAND...



Advertise here


The online platform emerged in the 2018 midterms as a force in fund-raising; plus, an updated on undecided elections.
A group of five ministers are hoping to persuade the PM to make changes to the deal, the BBC understands.

RELATED ARTICLES
The Florida gubernatorial race is seemingly over - but a recount effort is still ongoing in the Sunshine State.

RELATED ARTICLES
As American spies worked to collect intelligence on Julian Assange, Justice Department prosecutors took steps that resulted in secret charges.

RELATED ARTICLES
Intelligence officials briefed lawmakers on Capitol Hill this week and offered the agency's analysis of the assassination and Prince Mohammed's culpability.
The Republican-led House Judiciary Committee, in its final days in power, is planning to issue subpoenas to former FBI Director James Comey and President Barack Obama's attorney general Loretta Lynch, according to a source with knowledge of the subpoenas.

RELATED ARTICLES
The panel formally sanctioned Democratic Rep. Ruben Kihuen and Republican Rep. Mark Meadows on Friday for offenses related to sexual harassment.
The CIA has concluded that Saudi Crown Prince Mohammed bin Salman personally ordered the killing of journalist Jamal Khashoggi, despite the Saudi government's denials that the de facto ruler was involved, according to a senior US official.

RELATED ARTICLES



(Top headline, 1st story, link) Related stories:
Behind killing of Khashoggi...



Advertise here


Although Mr. Meadows, the Freedom Caucus chairman, banned his chief of staff from his Washington office, he improperly compensated the aide for months until firing him, investigators found.
Rep.-elect Abigail Spanberger of Virginia said Friday she would vote against House Democratic Leader Nancy Pelosi on the floor of the House, marking at least 18 Democrats who have publicly and recently committed to opposing the California lawmaker's bid to return to being House speaker.

RELATED ARTICLES
President Trump said Friday he has finished answering questions to written questions from Special Counsel Robert Mueller, but he hasn't submitted them yet.
The Commons numbers are not looking good for Theresa May, writes the BBC's Peter Barnes.

RELATED ARTICLES
Photo Illustration by Sarah Rogers/The Daily BeastIt's tempting to dismiss the behavior of Facebook executives detailed by the New York Times as juvenile hijinks. We can almost hear the sniggering as the young men of Silicon Valley swear to gray haired senators to mend their ways, then keep doing just what they want to do. But Facebook is perhaps the most powerful communications corporation in history—and it's now clear its executives will lie to Congress and worse.

That's why it's vital for the U.S. government to begin immediately to restructure the corporation. This is not a matter simply of replacing Mark Zuckerberg as CEO. Nor a matter only of adopting new national privacy rules, as Europe did earlier this year. What the government must do now is fundamentally alter how Facebook earns its money. The advertising-based revenue model must go.

A good guide for how to tame Facebook comes from America's long experience with AT&T, the telephone corporation that dominated American communications during the 20th Century.  During these years Americans insisted that AT&T remain a neutral platform for communications and not try to make money through other lines of business, like running news services or selling the content of people's phone conversations to marketers.

Read more at The Daily Beast.


The fight over President Donald Trump's appointment of Matthew Whitaker as acting attorney general has reached the U.S. Supreme Court, with lawyers in a pending gun rights case asking the justices on Friday to decide if the action was lawful.

RELATED ARTICLES
Christopher Saunders/ShowtimeAt one point in Escape at Dannemora, Showtime's new miniseries set inside a maximum security state prison, David Sweat (Paul Dano) reclines in his cell reading Call of the Wild. The book is an obvious choice for an inmate, a man shackled by regiment and regulation, compelled to suppress his primordial instincts. Yet for Sweat and his savvy prison ally Richard Matt (Benicio del Toro), the wild won't stop calling. And they know that, if they're smart about it, their animal urges—for sex, power, freedom—don't have to be stymied. They can be stoked ablaze.

Directed by Ben Stiller, the seven-part series—premiering Nov. 18 on Showtime—is a taut, classy drama that follows Sweat and Matt, both serving life sentences, as they concoct and execute a grand ploy to break free. Like many worthy movies and shows directed by veteran actors, Escape at Dannemora thrives on its performances; the characters here, based on real people from the true-life 2015 Clinton Correctional Facility escape, are alive in ways not often achieved onscreen. We don't see anything of Sweat or Matt's backstories or know what they did to earn their sentences (Matt's nickname is "Chainsaw," which gives us an ide
Among famous figures in sports, entertainment and politics, one honoree stands out: Miriam Adelson, a prominent Republican donor and wife of Sheldon Adelson.
President Donald Trump on Friday said he had "very easily" completed his written answers for Special Counsel Robert Mueller's investigation into Russia's role in the 2016 U.S. election, but had not yet submitted them to Mueller's office.

RELATED ARTICLES
President Trump will award the Presidential Medal of Freedom to seven Americans on Friday, though even that gesture is coming under fire from liberals.
D.C. regulators give new meaning to the 'nanny state.'
The Supreme Court also agreed to hear a dispute about the evidence to be considered in a challenge to a question on citizenship in the census.
Senator Chuck Grassley said on Friday he will relinquish his job as U.S. Senate Judiciary Committee Chairman next year, creating a coveted vacancy atop a panel that reviews judicial nominations and was among those examining Russia's role in U.S. elections.
An obscure conservative podcast recorded by a former Trump administration official last Sunday provided a unique window into acting Attorney General Matt Whitaker and the reasons some have found his appointment alarming.


While transparency advocates and First Amendment activists have consistently worried that Assange's arrest and conviction would set a bad precedent for the media if Assange is charged with espionage for publishing classified documents, it's possible the charges will have to do with his solicitation of those materials.


The most powerful Democratic think tank in Washington, D.C. is raising the stakes of the spending fight that awaits Congress when it returns from Thanksgiving break.

In a memo sent to Capitol Hill on Friday, the Center for American Progress urged Democratic lawmakers to oppose any measure to fund the government unless it includes a provision to protect special counsel Robert Mueller's investigation into Russian election interference.

"Members of Congress should not vote for any spending bill that does not include provisions protecting the Mueller investigation," the memo reads. "The DOJ cannot effectively operate with an acting attorney general installed to subvert a lawful investigation, and so Congress cannot fund the DOJ without express provisions to protect against such possible obstruction of justice."

Read more at The Daily Beast.


U.S. District Court Judge Timothy J. Kelly, who was appointed by President Trump, ordered the White House to reinstate correspondent Jim Acosta's press pass.


Charges were filed secretly in recent months. A case against Mr. Assange could have implications for the special counsel inquiry as well as the publication of government secrets.
Election results still aren't clear in Florida and Georgia, where lawsuits, recounts and confusion are the order of the day.
Myanmar and Sri Lanka were praised for minimal progress. Now it's all falling apart.