President Trump denied that he was "pro-Russia" and slammed former CIA Director John Brennan in an interview with Fox News after the ex-intelligence chief described Trump's news conference with Russian President Vladimir Putin as "treasonous."

RELATED ARTICLES
The U.S. senator from Kentucky doubled down on his defense of Trump's summit and his vitriol for the president's critics, as the bond between the two noninterventionists solidifies.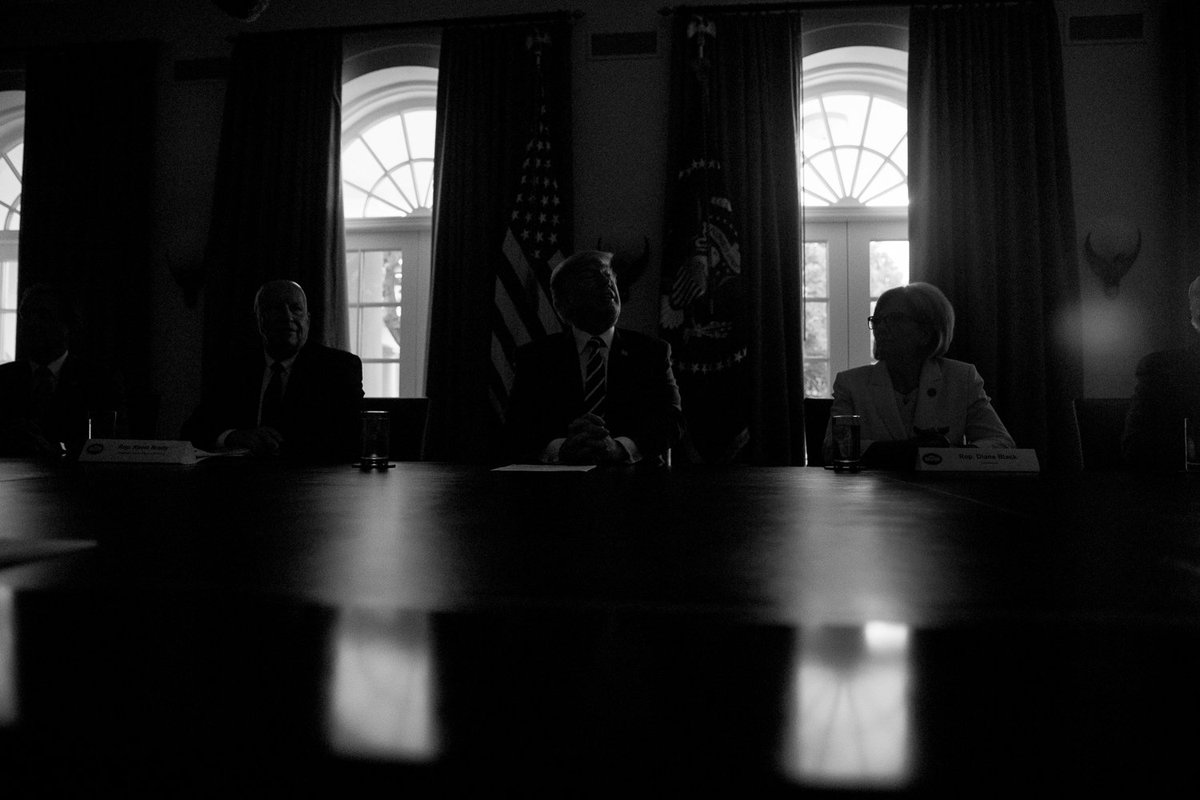 (Main headline, 1st story, link)


Advertise here



RELATED ARTICLES
Some Republicans say President Trump embarrassed himself and the country in his meeting with Vladimir Putin. Here's what they can do about it.
U.S. President Donald Trump tried on Tuesday to calm a storm over his failure to hold Russian President Vladimir Putin accountable for meddling in the 2016 U.S. election, saying he misspoke in a joint news conference in Helsinki.

RELATED ARTICLES
Mr. Coats has emerged to more publicly defend the intelligence agencies — under a president who has long denigrated them.

RELATED ARTICLES
CNN traveled to a pivotal swing state to gauge what voters there had to say about President Donald Trump's time in office, on the heels of his summit with Russian President Vladimir Putin.
He had come under heavy criticism for not publicly challenging the Russian president's assertion at a joint news conference that the Kremlin did not interfere with the election.
MPs reject a proposal to form a customs union if the UK and the EU do not agree a trade deal.

RELATED ARTICLES
President Donald Trump had one clear mission when he spoke to the press Tuesday afternoon before meeting with a handful of congressional Republicans: Clean up the damage he did on Monday when he broke with the intelligence community by suggesting that Russia might not have been behind the 2016 election interference and arguing that there was blame on both sides of the matter.
Over the weekend, the California Democratic party formally endorsed state legislator Kevin De Leon over Sen. Dianne Feinstein, as the two run against one another this November.

RELATED ARTICLES
The Democrats are seeing a surge of individual donations, indicating grass-roots support, but a lot of that cash is getting eaten up by their initial primary push.
The Senate group that acts as the liaison to NATO is appointing and announcing new members following President Donald Trump's tumultuous appearance at the annual NATO summit in Brussels and his meeting in Helsinki with Russian President Vladimir Putin.

RELATED ARTICLES



(Top headline, 8th story, link) Related stories:
Summit in HEL...
Russia celebrates: 'West has failed'...
Prosecutors want to question US intel agents...
BRAZILE: WHY IS HE ACTING LIKE PUPPET?
Video Montage: Cable News Sees Apocalypse...
MSNBC: 'Pearl Harbor!' and 'Kristallnacht!'...
MADDOW: Worst Case Scenario...


REUTERS/Carlos BarriaAs the second financial quarter drew to a close this year, more than 70 Democratic challengers had outraised their Republican opponents, according to Federal Election Commission filings provided by the Democratic Congressional Campaign Committee (DCCC).

That total includes more than 50 Republican incumbents as well and the phenomenon is taking place in districts where GOP members are already considered endangered.

In California alone, where Democrats are hopeful they can defeat Republican incumbents in districts that Hillary Clinton won in 2016, there are ten Democratic challengers who have raised more than their opponents. That includes Katie Hill, in California's 25th district, who raised a little over $1 million compared to Rep. Steve Knight's (R-CA) $319,000 raised.

Read more at The Daily Beast.

Got a tip? Send it to The Daily Beast here


Richard Ojeda, a populist Democrat riding a wave of labor activism, is making a deep-red House district look flippable, and may show his party a way to win in Trump country.
"It's going to be the top of the line, the top in the world," Trump told CBS News.
A new study based on Facebook data provides a picture of who is placing political ads on the social network ahead of the midterm elections. President Trump tops the list.
Former president Barack Obama spoke of Mandela as an example of a great statesman.
Donald Trump went into his meeting Monday with Vladimir Putin in Finland deeply concerned about national security. It wasn't the security of American citizens, however, but rather those of Israel that the US President appeared to have on his mind.
Obama's speech sought to point voters to more Mandela-like leaders.
U.S. President Donald Trump tried on Tuesday to calm a storm over his failure to hold Russian President Vladimir Putin accountable for meddling in the 2016 U.S. election, saying he misspoke in a joint news conference in Helsinki on Monday.
U.S. President Donald Trump, grappling with a torrent of criticism over his performance at a Helsinki summit with Russian President Vladimir Putin, said on Tuesday he misspoke at their joint news conference and meant to say he saw no reason why it was not Russia that interfered in the 2016 U.S. election.
A federal judge denied former Trump campaign manager Paul Manafort's request on Tuesday to reallocate his trial outside of Washington D.C. Manafort's attorneys asked that the upcoming trial be moved from Alexandria, Virginia, located inside the Capital region, to Roanoke.

RELATED ARTICLES
President Donald Trump's news conference with Russian President Vladimir Putin was "beneath the office of the President," former Vice President Joe Biden said Tuesday.

RELATED ARTICLES
The Trump administration is lifting requirements that some tax-exempt groups disclose the identities of their donors to federal tax authorities.
The former president delivered remarks in South Africa at an event honoring the late Nelson Mandela.



(Second column, 1st story, link) Related stories:
Tumult of Europe trip smashes precedent...



Advertise here


The White House told the Justice Department not to hold off on announcing the indictment of 12 Russian intelligence officers until after President Donald Trump's meeting with Russian President Vladimir Putin, according to sources familiar with the meeting.
Democratic strategists have counseled candidates and party leaders to focus on 'kitchen table' issues. Now, they say, the political ground may have shifted.
The future of the position was suddenly rendered uncertain after Rep. Joseph Crowley (D-N.Y.) was upset by 28-year-old political newcomer Alexandria Ocasio-Cortez in their June primary election.
Jo Swinson says Tory chairman Brandon Lewis broke an agreement not to take part in a Brexit vote.
California Rep. Linda Sánchez announced on Tuesday that she plans to run for the position of House Democratic Caucus Chair, launching a bid to take over Rep. Joe Crowley's leadership role following his stunning primary defeat last month.
President Trump has said his admirers will stand by him through anything. Now, a stunning news conference with the Russian president has provided a singular test case.
Sen. Jeanne Shaheen, a Democrat from New Hampshire, is calling on President Donald Trunp's interpreter from his meeting with Russian President Vladimir Putin to testify before Congress.
President Donald Trump was upbeat immediately after his news conference with Vladimir Putin in Helsinki, Finland, but by the time he returned stateside, his mood had soured considerably amid sustained fury at his extraordinary embrace of the Russian leader.
Senators in both parties said Tuesday there are a broad set of ideas under consideration to push back against President Donald Trump aligning with President Vladimir Putin at their summit in Helsinki.
The move this week came in protest of the Trump administration's practice of separating immigrant families at the border, which it has since halted.
A U.S. Treasury Department decision to safeguard the identities of so-called "dark money" donors to politically active nonprofit groups spawned warnings on Tuesday that the policy could inadvertently aid foreign actors, including Russia.
U.S. President Donald Trump faced outrage on Tuesday for his failure to hold Russia accountable for meddling in the 2016 U.S. election, and some U.S. lawmakers threatened action in Congress to punish Moscow and show support for U.S. intelligence agencies.
A Republican Party chairman in an Ohio county announced his abrupt resignation Monday, citing President Trump's Helsinki summit with Russian President Vladimir Putin and a "matter of conscience" as reasons behind his decision.
Before Monday's highly anticipated joint press conference with President Trump and Russian President Vladimir Putin, one of the reporters was forcibly removed from the room. Sam Husseini was credentialed to cover the summit for The Nation magazine, and earlier in the day he tweeted, "The issue isn't Trump. The issue isn't Putin. The issue is the issues: Nuclear threats, Syria, etc." Before Trump and Putin spoke at the press conference, video shows Husseini holding a piece of paper that reads "Nuclear Weapon Ban Treaty." A security official aggressively tries to take the sign from him. We speak with Husseini about his arrest and the questions he was trying to raise. "It wasn't a protest," he says. "It was just an attempt to do serious, aggressive journalism, which I think is what we need."
Photo Illustration by Lyne Lucien/The Daily BeastAt some point in the last week or so, "Make America Great Again" became "Blame America First."

What we saw on Monday from Helsinki is why conservatives (like me) can't back Trump—even with two Supreme Court picks.

So much of what constitutes Trumpism directly contradicts everything that Reagan conservatives came to believe. Drawing a moral equivalence between Vladimir Putin's Russia and the United States of America is an obvious, if disgusting, example.

Read more at The Daily Beast.

Got a tip? Send it to The Daily Beast here


Photo Illustration by The Daily BeastThere is no shortage of bombshell angles to this Maria Butina indictment, announced by the Justice Department on Monday just hours after Donald Trump helped make Russia great again in Helsinki.

There's the allegation that she was trying to arrange a meeting between Trump and Vladimir Putin in 2016, which the Times chose to emphasize. There's the bit about her relationship with the National Rifle Association, and how she allegedly sought to use or work with the NRA to expand her influence in American politics (The Daily Beast was the first to report on all this in detail, back in early 2017).

There's more. But I'll tell you what popped out at me as I read through the affidavit filed by the FBI agent in charge of investigating her. It was in paragraph 18, bottom of page 5, stating that Butina wrote an email to "U.S. Person 1" to suggest a plan by which she would work herself into the good graces of "POLITICAL PARTY 1." What popped out at me was the date. She wrote this email on March 24, 2015.


Kentucky Sen. Rand Paul on Monday expressed his approval of President Donald Trump's handling of Russia, joining a tiny minority of dovish Republicans embracing the president's approach after a controversial press conference with Russian President Vladimir Putin.



(Second column, 7th story, link)


Advertise here


On Monday, President Trump continued to cast doubt on Russia's interference in the 2016 presidential election, the consensus position of American intelligence agencies and both parties on Capitol Hill.
The U.S. Treasury said on Monday that it will no longer require certain tax-exempt organizations including politically active nonprofit groups, such as the National Rifle Association and Planned Parenthood, to identify their financial donors to U.S. tax authorities.
"Everyone around Trump" pushed him to take a strong stand against Putin over Russia's interference in the 2016 U.S. elections. He ignored the advice.
As President Trump meets with Russian President Vladimir Putin in Helsinki, we host a debate on U.S.-Russia relations. In Washington, D.C., we speak with Joe Cirincione, president of Ploughshares Fund, a global security foundation. In Rio de Janeiro, Brazil, we speak with Glenn Greenwald, Pulitzer Prize-winning journalist and one of the founding editors of The Intercept. Greenwald calls the Trump-Putin meeting "excellent" and adds that President Obama also sought diplomacy with Russia. Cirincione calls the summit "a danger to America and to the West."
Ex-minister Justine Greening's call for a new vote is rejected by Downing Street.
The California Democratic Party issued a stunning rebuke of U.S. Sen. Dianne Feinstein on Saturday by decisively handing its official endorsement to state Sen. Kevin de Leon, her long shot Democratic challenger.
President Trump's new Supreme Court nominee could help Republicans hold or expand control in the Senate, even as it helps Democrats' chances to take the House.
When the U.S. and Russian presidents meet in Helsinki, the biggest risk won't be on everyone's radar.