(Main headline, 2nd story, link) Related stories:
AMERICAN MADNESS

Drudge Report Feed needs your support!   Become a Patron





(Top headline, 5th story, link) Related stories:
JULY 4TH RAMPAGE: 6 dead, 30 hospitalized at parade...
Shooter on store roof...
'I know what I have to do'...
Disturbing social media posts...
Known to law enforcement...
As gunfire explodes in Chicago suburb, 'nowhere safe'...
Witnesses recount horror in Highland Park...
At least 13 shot ac

RELATED ARTICLES



(First column, 13th story, link) Related stories:
SCHOEN: Now more than ever, Dems need Hillary!
GAVIN AIRS AD -- IN FLORIDA?
Rivalry between Newsom, DeSantis heats...
Cheney warns GOP 'can't survive' if nominee...
ROMNEY: NATION AT RISK...
CATACLYSMIC THREATS...





(Third column, 4th story, link)


RELATED ARTICLES
Opposition MPs heckle and laugh as the paymaster general explains Boris Johnson's handling of Chris Pincher claims.
The prime minister has "trashed the reputation of a proud and honourable party" says a Tory MP.

RELATED ARTICLES



(Second column, 10th story, link) Related stories:
Saudis Raise Oil Prices to Near Record...
Euro hits 20-year low against dollar...
The bonfire of NFTs...



RELATED ARTICLES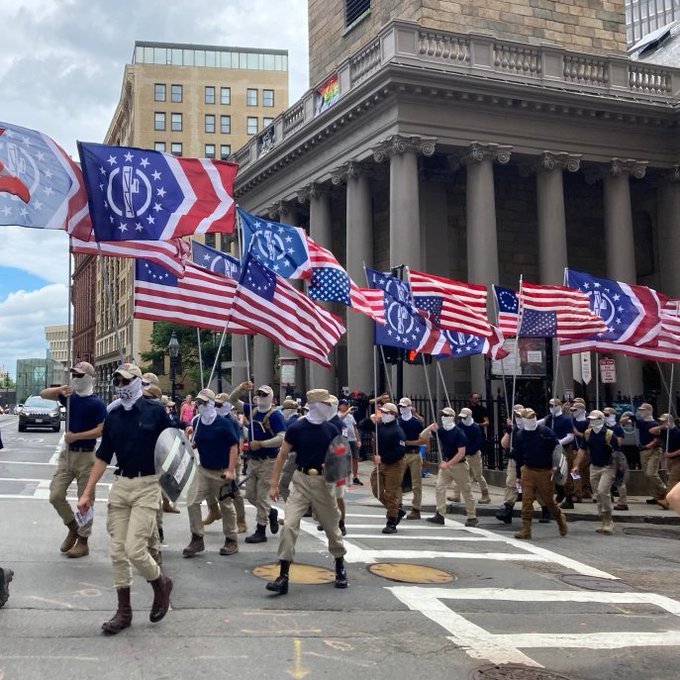 (Second column, 1st story, link) Related stories:
FLASHBACK: Patriot Front meets resistance on Philly streets...





(Third column, 10th story, link)

NetflixThere's so much crazy and evil in the world that streaming platforms will never run out of material for true crime documentaries. Girl in the Picture (July 6) is the latest chapter in Netflix's never-ending investigation into all things depressing, shameful and baffling, recounting a jaw-dropping saga of kidnapping, sexual abuse, murder, and multiple identities that piles twist upon outrageous twist. What it tells us about mankind's penchant for wretchedness won't open anyone's eyes, but that doesn't change the fact that the particulars of its tale often threaten to blow one's mind and bring one to tears.

Directed by Skye Borgman, whose recent Hulu documentary Dead Asleep detailed another out-there homicidal story, Girl in the Picture begins in April 1990 with the discovery with the body of a blond-haired, 20-year-old female on the side of an Oklahoma City road. The victim was Tonya Hughes, a Tulsa stripper who was married to a guy named Clarence Hughes with whom she had a 2-year-old son, Michael. Posthumous medical exams revealed numerous bruises and injuries to Tonya that didn't totally align with the idea that she'd perished due to a hit-and-run accident. Infinitely more puzzling, however, was that when Tonya's exotic-dancer friends used the phone book to look up and call her relatives, they were told by a woman tha



(Top headline, 6th story, link) Related stories:
JULY 4TH RAMPAGE: 6 dead, 30 hospitalized at parade...
Shooter on store roof...
'I know what I have to do'...
Known to law enforcement...
As gunfire explodes in Chicago suburb, 'nowhere is safe'...





(Top headline, 4th story, link) Related stories:
JULY 4TH RAMPAGE: 6 dead, 30 hospitalized at parade...
Shooter on store roof...
'I know what I have to do'...
Witnesses recount horror in Hightland Park...

Drudge Report Feed needs your support!   Become a Patron





(Top headline, 4th story, link) Related stories:
JULY 4TH RAMPAGE: 6 dead, 24 hospitalized at IL parade shooting...
Killer on store roof...
'Blankets covering bodies'...
'I know what I have to do'...
Slaughter just latest to shatter rituals of American life...


President Joe Biden began Independence Day by sharing a message that looked to the country's future, but quickly had to respond to another mass shooting in the United States.
An examination of the bullet that killed Al Jazeera correspondent and Palestinian-American citizen Shireen Abu Akleh "could not reach a definitive conclusion" regarding its origin, due to the condition of the bullet, but the US Security Coordinator has "concluded that gunfire from [Israel Defense Forces] positions was likely responsible" for her death, State Department spokesperson Ned Price said in a statement Monday.
Blogspot ScreenshotThe 22-year-old Illinois man identified as a person of interest in the Highland Park parade massacre is an amateur rapper who posted disturbing videos on his YouTube channel, including a crude animation depicting a heavily armed shooter being killed by police.

Authorities in the wealthy Chicago suburb announced Monday evening that they are hunting for Robert "Bobby" Crimo, who is considered armed and very dangerous.

A photo they released matches the person who runs the YouTube channel and goes by the stage name of Awake the Rapper, and a law enforcement official announced they are the same person.

Read more at The Daily Beast.

Got a tip? Send it to The Daily Beast here





(Third column, 15th story, link) Related stories:
Joshua Tree, Once Quiet and Quirky, Is California's Hottest Real-Estate Market...





(First column, 4th story, link) Related stories:
TX woman leaves state to end dangerous pregnancy...
Texts, web searches used to prosecute...
Little-Known Pill Maker Faces Scrutiny...
New era for funding on both sides of abortion debate...


In live testimony, Cassidy Hutchinson used vivid detail to recount scenes involving President Donald Trump and some of his closest associates.

RELATED ARTICLES
The names "embody the best of the United States Army and America," a commission established by Congress wrote in announcing its choices.
Antonio Perez/Chicago Tribune via Getty Lauren Silva, a mother of two from Deerfield, Illinois, set out Monday morning to have a quiet breakfast with her boyfriend in Highland Park. She ended up caring for the toddler of a parade-shooting victim still covered in his father's blood.

Silva, 38, told The Daily Beast she woke up craving banana pancakes at Walker Bros., a breakfast spot on a corner of the day's July 4 parade route.

The former event planner and her boyfriend parked in a nearby garage and emerged to the unfolding scene of carnage.

Read more at The Daily Beast.

Got a tip? Send it to The Daily Beast here


John J. Kim/Chicago Tribune via GettyThe rifle shots from the roof of a store came more than 10 at a time and much faster than the tempo of the band playing "You're a Grand Old Flag" at the Fourth of July parade on the street below.

A doctor at the scene on Monday morning in Highland Park later described the gruesome injuries of the six killed and more than a dozen wounded as something right out of a war.

This was the kind of carnage that this small suburban city north of Chicago was seeking to avoid when it banned assault rifles back in 2013.

Read more at The Daily Beast.

Got a tip? Send it to The Daily Beast here


WNBA star Brittney Griner, in a handwritten letter to President Joe Biden, said she fears she will be detained in Russia indefinitely and pleaded with the President not to forget about her and other American detainees.
Experts said that the bullet was badly damaged, preventing a clear conclusion, and that the killing was most likely unintentional.
President Biden says America's best days still lie ahead, tweeting on July 4th that Independence Day is a "sacred day" when we celebrate America's unique origin.
At least six die and more than two dozen are injured in mass shooting at an Independence Day parade in Highland Park, Ill.

RELATED ARTICLES
For many of those opposed to the decision, the rolling back of the constitutional right to an abortion was another example of how American democracy is broken.
Stephanie Keith/Getty"The Most Canceled Man in America" has, in fact, been canceled.

Nearly two weeks ahead of the libertarian conference FreedomFest, a lead conference organizer told The Daily Beast on Thursday night that officials had booted the holocaust-denying, Vladimir Putin-applauding, white supremacist rally-going Nicholas Fuentes from the conference's lineup.

Fuentes had initially been scheduled to appear on a Freedom Fest panel titled "How to Fight the Information Police." Fuentes was also supposed to host a screening of his short film, "The Most Canceled Man in America," according to an agenda obtained by The Daily Beast.

Read more at The Daily Beast.


Courtesy Christina HayesThe hate-filled comments began after June 8, when the owner of a Woodland, California, restaurant announced that she would be marking the end of Pride Month with a Drag Queen Happy Hour.

Christina Hayes was holding the June 30 event at Mojo's Lounge & Kitchen428 Restaurant with the same spirit that had prompted her at other times to host school fundraisers and a car show.

"It's all about the community," the 39-year-old Air Force vet told the Daily Beast.

Read more at The Daily Beast.


A new national poll suggests that 48% of Americans believe former President Trump should be charged with a crime for his role in the Jan. 6, 2021, attack on the Capitol
The comments came as more than 50 Palestinians were killed in Monday in border clashes between protesters and the Israeli military.