Kit (AnnaSophia Robb), a difficult young girl, is sent to the mysterious Blackwood Boarding School when her heated temper becomes too much for her mother to handle. Once she arrives at Blackwood, Kit encounters eccentric headmistress Madame Duret (Uma Thurman) and meets the school's only other students, four young women also headed down a troubled path. While exploring the labyrinthine corridors of the school, Kit and her classmates discover that Blackwood Manor hides an age-old secret rooted in the paranormal.Rated: PG-13Release Date: Aug 17, 2018
Here are a bunch of little bites to satisfy your hunger for movie culture:   Marketing Discrepancies of the Day: This video compares scenes from the Avengers: Infinity War trailer and what those scenes look like in the actual movie:   Reworked Movie Scene of the Day: What would the battle between the Avengers and Thanos from Infinity War look like as a 16-bit video game? Mr. Sunday Movies shows us:   Cosplay of the Day: Speaking of Thanos, in this edition of Marvel Becoming, Lee Huxley cosplays as the Infinity War villain:    Movie Science of the Day: Speaking of Marvel, the Hulk can jump pretty high, but can he launch himself into space? Kyle Hill answers in the latest edition of Because Science:   Dream...
Read More


After nearly forty years of marriage, Joan and Joe Castleman (Glenn Close and Jonathan Pryce) are complements. Where Joe is casual, Joan is elegant. Where Joe is vain, Joan is self-effacing. And where Joe enjoys his very public role as Great American Novelist, Joan pours her considerable intellect, grace, charm, and diplomacy into the private role of Great Man?s Wife. Joe is about to be awarded the Nobel Prize for his acclaimed and prolific body of work. Joe?s literary star has blazed since he and Joan first met in the late 1950. The Wife interweaves the story of the couple?s youthful passion and ambition with a portrait of a marriage, thirty-plus years later?a lifetime?s shared compromises, secrets, betrayals, and mutual love. [Sony Pictures Classics] Rated: RRelease Date: Aug 17, 2018
The music world lost an icon Thursday morning (Aug. 16) when Aretha Franklin died after a battle with pancreatic cancer. Throughout the day, several...

RELATED ARTICLES
See what critics think of the new Broadway musical adaptation of the 1990 Julia Roberts-Richard Gere film classic.

RELATED ARTICLES
Our guide to film series and special screenings.

RELATED ARTICLES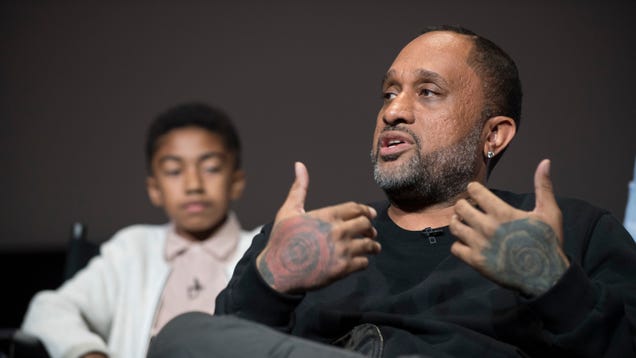 Welcome to Development Hell, the fiery pit into which we fling recent developments in casting, distribution, and everything else that's new and mildly interesting in the Boschian phantasmagoria of the entertainment industry.

Read more...


The move came as the Trump administration prepared to increase economic pressure on Iran by restoring sanctions to force Tehran to end its nuclear weapons program and support for militant groups in the Middle East. Hook will lead a newly established Iran Action Group to coordinate the State Department's pressure campaign on Iran, Pompeo told a news conference. Hook, who has pushed for tough action against Iran, has been leading the department's talks with allies in Europe and Asia to persuade them to support U.S. sanctions and cut off Iran's oil supplies as of November.


The Vatican spokesman, Greg Burke, right, pictured with Pope Francis, issued a statement in which he said victims 'should know that the pope is on their side'. The Vatican has expressed "shame and sorrow" over the sexual abuse of at least 1,000 children by more than 300 Catholic priests in Pennsylvania, and has said Pope Francis is "on the side" of survivors. In response to the publication on Tuesday of a detailed grand jury investigation into abuse in the state over a 70-year period, the pope's spokesman issued a statement on Thursday saying "the Holy See condemns unequivocally the sexual abuse of minors".


Netflix Inc has signed a deal with American television producer and writer Kenya Barris, the creator of ABC's comedy show "Black-ish", as the streaming giant diversifies its original content.
As Catholics in the U.S. grapple with fallout from a grand jury's shocking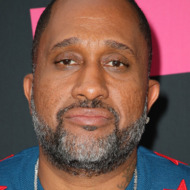 Black-ish creator and Girls Trip writer Kenya Barris has landed at Netflix with a multimillion-dollar overall deal, just five months after ABC scrapped a politically themed episode of the writer-producer's sitcom for "creative differences." The pact is no surprise: In April, The Hollywood Reporter broke the news Barris was looking ... More »
Jonathan Pryce, Glenn Close and Christian Slater dig into meaty roles in this adaptation of Meg Wolitzer's 2003 novel.
VH1's "Black Ink Crew: Chicago" nabbed the top spot of…

RELATED ARTICLES
Warning: This post contains spoilers for Crazy Rich Asians. As the first studio film in 25 years to feature an all-Asian cast and an Asian-American lead, Crazy Rich Asians has already hit a major milestone for representation. This weekend, it might hit another. The film made $5 million at the box office on its opening…

RELATED ARTICLES
Two books explain the contributing factors, while a young adult novel shows the toll it takes on a teenager.
The free lunchtime concert series concluded with a final show August 16.
The 'Queen of Soul' has died aged 76 and tributes from friends, musicians and politicians have been pouring in.
Pope Francis has expressed "shame and sorrow" over the latest paedophile priest scandal and vowed to "root out this tragic horror". The Vatican said Francis was "on the side" of victims following recent revelations that 301 "predator priests" operated in the US state of Pennsylvania over the last seven decades, in many cases having their crimes covered up by the Church. In a statement the Vatican said: "Victims should know that the pope is on their side. Those who have suffered are his priority, and the Church wants to listen to them, to root out this tragic horror that destroys the lives of the innocent. "There are two words that can express the feelings faced with these horrible crimes: shame and sorrow." Francis had faced mounting criticism in the United States for remaining silent for two days after the 884-page report into the Pennsylvania scandal was released on Tuesday. A sweeping grand jury report uncovered credible allegations against more than 300 priests and identified more than 1000 victims Credit: AFP On Wednesday a Vatican official had said there was "no comment". The report identified around 1,000 victims and indicated there may be thousands more. In its statement the Vatican said: "The Holy Father understands well how much these crimes can shake the faith and the spirit of believers." Only two of the Pennsylvania priests were charged as a result of the investigation, due to the state's statute of limitations running out, but the Vatican
With hits like "Respect" and "Chain of Fools," she defined a female archetype: sensual and strong, long-suffering but ultimately indomitable.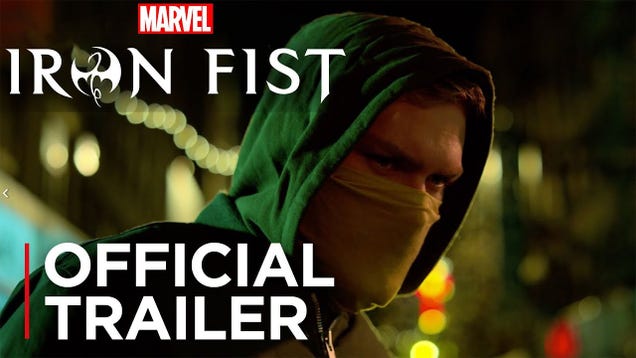 The first season of Marvel's Iron Fist on Netflix wasn't great, but hopefully season two will get back on track. This trailer—with Danny fighting an evil Iron Fist, going on a normal date, and teaming up with Luke Cage's Misty Knight—seems like a step in the right direction. The new season of Iron Fist will premiere…

Read more...


She would have made $15,000 a month.



RELATED ARTICLES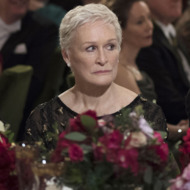 If you're looking for an aspirational backdrop against which to set a domestic drama, you can do worse than the Nobel Prize ceremony. It has it all: highbrow glamour, an exotic locale, swanky banquets, and obscure enough proceedings that few viewers will be able to determine if you "got it ... More »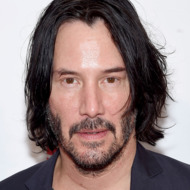 If you're like us (God help you), you read that headline, sat up and excitedly screamed, "WHAAAAA?" before realizing Keanu Reeves is, in fact, publishing a new imprint of "esoteric" books, not erotic books like you had thought and, let's be honest, hoped. Not that there is anything wrong with ... More »
Every Thursday, Billboard brings you the best #TBT photos from your favorite Latin artists. This week's #TBT is epic: a young Anitta posed...

RELATED ARTICLES
Finn Jones' Iron Fist says he's "just trying to keep the peace" in the new trailer for the September 7 launching second season of the Marvel and Netflix series, but it sure looks like achieving peace is a tough fight to have in NYC. With sinew absent both narratively and physically from Season 1 of  Marvel's Iron Fist, this rocket paced almost two and half minute glimpse of the upcoming 10-episode second cycle of the martial arts show kicks some serious butt. It also…


'The whole male-female thing in this country is very volatile right now. I think many women are feeling used by men. They invest a lot in a relationship, in nurturing a man emotionally and in his career, but they have their own careers and emotions and they don't get that nurturing in return." These words…
In Rodrigo Cortés's teen horror movie, a boarding school has haunts along its hallways.
Oops! Fox News accidentally puts an image of Patti LaBelle in Aretha Franklin tribute video.


Dear Evan Hansen associate director Adam Quinn and star of the Dear Evan Hansen national tour Jared Goldsmith premiere MAZKAPAN: A New Magical Musical at Green Room 42 on August 19.

When it comes to Aretha Franklin, the clichés are all true: She was larger than life. Her voice was the centerpiece of any room it floated through. She was able to succeed through multiple seismic shifts in music without losing her center. Looking at this survey of photos, most of ... More »

RELATED ARTICLES
Ryan McHenry left detailed instructions for "Anna and the Apocalypse," based on his feeling that "High School Musical" would be "better if Zac Efron were eaten by zombies."
Aretha Franklin, the preacher's daughter whose powerful voice made her the long-reigning "Queen of Soul" with such hit songs as "Respect" and "Chain of Fools," died on Thursday at the age of 76, officials said.
The TV presenter and journalist becomes the eighth celebrity contestant to be confirmed so far.
The Spencer Lee Band is taking one last restorative dip in "River Water" before the release of their self-titled debut EP on Friday (...

RELATED ARTICLES
Members and supporters of the Satanic Temple wheeled a statue of winged, goat-


At the Hammer, one of the strongest biennials; at the Fowler, the most beautiful sculpture show in recent memory; and at LACMA, Iranian superheroes.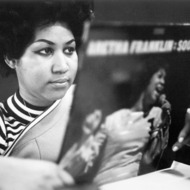 When Aretha Franklin sang, everyone who listened felt the purest version of heartbreak, love, or joy. Whichever way she wanted to bend your heart, she could. Hers is the pen behind some of American music's most enduring songs, but when she decided to cover someone else's, she took it in ... More »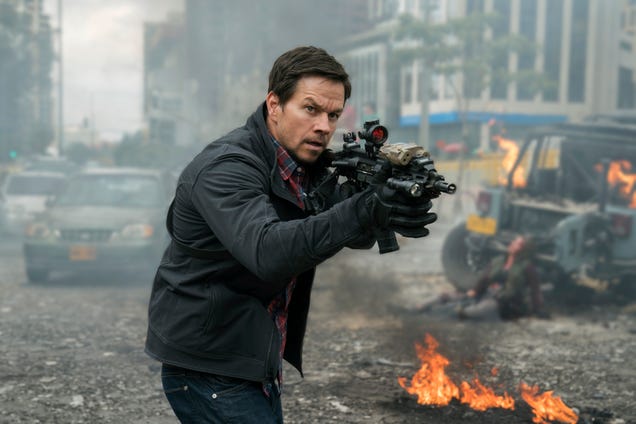 In 2012, when Mark Wahlberg told a Men's Journal reporter that he probably could have defused the hostile takeover of one of the 9/11 flights, he wasn't just committing an insensitive, dunderheaded faux pas of run amok machismo. He was also providing the world a preview of the next few years of his Hollywood career.…

Read more...


WASHINGTON ? Republicans are circumventing the normal vetting process for


Story of black-ops unit escorting whistleblower through dangerous streets should be first-class action flick — instead it's an incoherent, chaotic rant
This week on America's Got Talent, ?We Three, Angel City Chorale, Courtney Hadwin, and Amanda Mean made the semifinals, while other...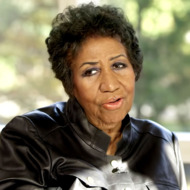 Aretha Franklin was a towering figure in the history of American music, and upon her death this week at age 76 her artistic skills should rightly take up the bulk of the space in her stacks of glowing obituaries. But we'd like to take a brief amount of time today ... More »
Darci Lynee, season 12 champ, sings from the Broadway musical
Alfonso Cuarón's semi-autobiographical tale is set in Mexico City in the 1970s. The last time he made a film set there was his breakout, "Y Tu Mamá También."

RELATED ARTICLES
As her comeback reaches its biggest stage, the tennis icon opens up about motivation, insecurities and life as a working mom
A soulful boy bonds with a soulful beast, 20,000 years ago, in this solo feature debut by the director Albert Hughes.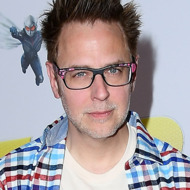 Look, Disney has made up their minds, okay? Variety is reporting that the studio has held firm on its original decision to fire the Guardians of the Galaxy director from the third installment in the franchise. The director was fired after old Tweets resurfaced that joked about pedophilia, the decade-old ... More »
After hitting a season high last week, TV Land's "Younger"…
Adaptation of Meg Wolitzer's novel of long-suffering spouse who hits her breaking point is blessed with a tour-de-force performance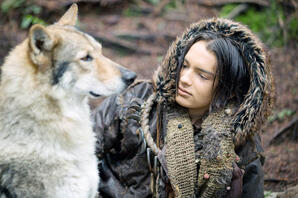 Everyone knows that dogs are man's best friend, but do you know how that came to be? Sony's new historical drama Alpha answers the age-old question with a fictional depiction of the first human to have a loyal canine companion. Here's everything you need to know about the movie:   What is Alpha about? The premise of Alpha involves the first bond between early man and an ancestor of today's domestic dog. Set in Europe about 20,000 years ago, during the...

Read More

Read Comments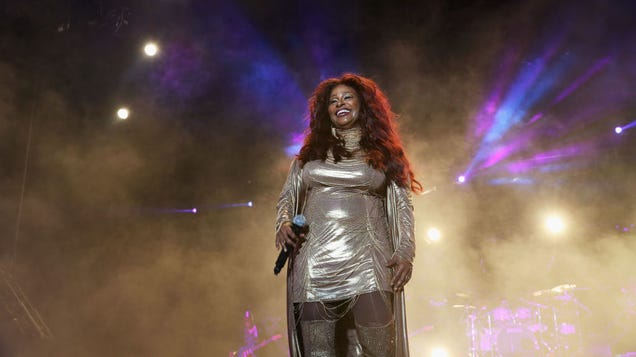 What Are You Listening To? is a weekly run-down of what A.V. Club staffers are streaming. This week, we're looking at tracks by artists we're excited to see at the Pitchfork Music Festival this weekend. Listen to these songs and more on our Spotify playlist, updated weekly with new stuff.


Read more...



RELATED ARTICLES