It's important that we assess the threat of the virus region by region and consider reopening in phases or by industry.



RELATED ARTICLES
A three-time Grammy Award winner known for his 1970s hits like "Ain't No Sunshine" and "Use Me," Mr. Withers last released an album in 1985.

RELATED ARTICLES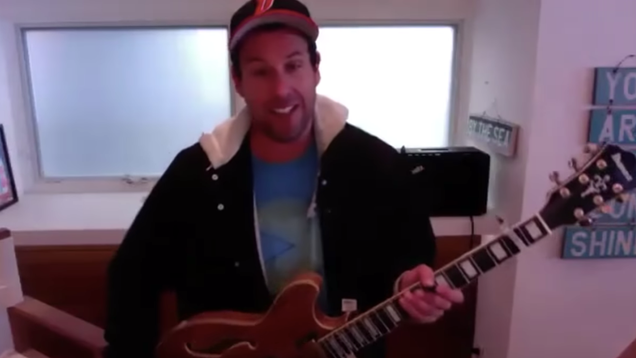 Adam Sandler streamed into Jimmy Fallon's Tonight Show on Thursday night, guitar in hand, to share a brand new song inspired by, well, (gestures wildly). It celebrates doctors and nurses as it speaks some hard truths about the claustrophobic nature of self-isolating: "And I hope they save us soon, because I'm really,…

Read more...



RELATED ARTICLES
Major prizes have been postponed or canceled because of the coronavirus outbreak, but one organization showed that a ceremony could still be done. Even down to the red carpet interviews.
Even for people who have lost jobs or income during the coronavirus epidemic, there are books and reading material available online for free.
With confirmed cases of the coronavirus in the United States rising each day, the rich and famous aren't staying quiet about their diagnoses.
Though financial resources for music professionals put out of work by the pandemic have been growing by the day, the crisis' mental health and wellness aspects have received considerably less attention.
The director captured the utopia that was Shakedown, a strip club catering to black lesbians. The result was a radically intimate documentary suited to both platforms.
Watching the coronavirus crisis take hold, Daniel Lind-Ramos, a powerful storyteller, filled notebooks with carnival, medical and spiritual imagery.
(Bloomberg) -- Schoolkids in lockdown put home-made signs in their bedroom windows thanking brave doctors and nurses. Families stepped outside their front doors for a national round of applause. Public buildings lit up blue. Stores have offered discounts to hospital staff, and designated hours.They are hailed as heroes in Italy and Spain as the countries bear the brunt of the coronavirus pandemic, but nowhere does the medical system stir more passion than in Britain. When the government asked for 250,000 volunteers to help, three times that number signed up.The cult of the National Health Service has been key to so many political fortunes over the decades, but no leader has weaponized it more than Boris Johnson after years of austerity measures implemented by his Conservative Party. While peers across Europe come under strain fighting the pandemic, few have more to gain or lose from the ability of the health system to cope than the British prime minister.During the 2016 Brexit campaign, Johnson's message was that leaving the European Union would save 350 million pounds ($433 million) a week to pump into the NHS, a sum later discredited. His emphatic election victory in December used the slogan "Get Brexit Done" so that the government could focus on areas like "our fantastic NHS." The mantra for the Covid-19 pandemic is stay at home to "Protect Our NHS.""The cynic in me says it is easy to clap," said Martin Lodge, a political scientist at the London School of Economics. "Emotionally the NHS is a uniting symbol. A
In 40 years of medicine, Dr. Steven Corwin, head of NewYork-Presbyterian, says he's never seen a response like the one required for novel coronavirus.



RELATED ARTICLES
In "Hidden Valley Road," Robert Kolker unspools the story of Mimi and Don Galvin and their 12 children, six of whom developed schizophrenia.
Six new paperbacks to check out this week.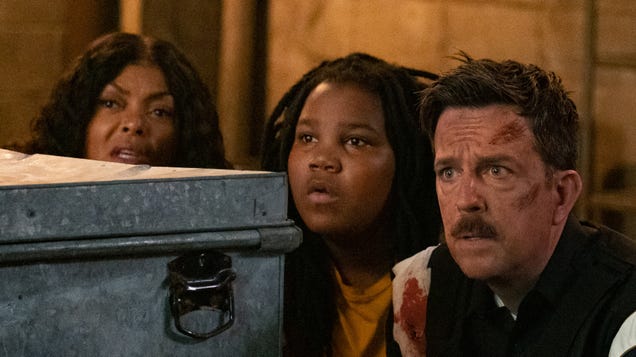 Sometimes when two high-concept comedy hooks are particularly worn out, filmmakers try to strengthen them by linking them together. Coffee & Kareem takes this strategy to a chaotic extreme. It's sort of a domestic comedy about a dorky white guy named James Coffee (Ed Helms) who is forced to make nice with Kareem…

Read more...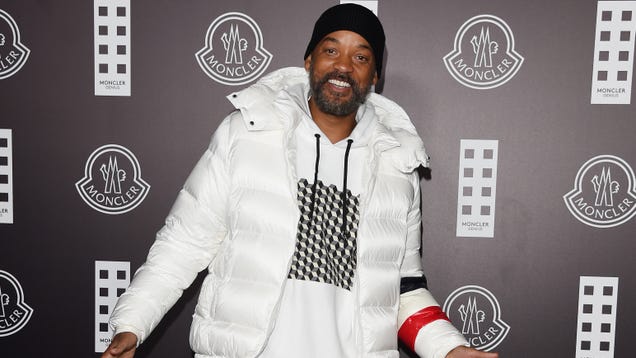 "Will Smith gets a Quibi show? Didn't we already write this damn thing?" We'll admit that that is, indeed, the thought that wandered through your humble Newswire team's heads tonight, on news that, yes, Will Smith—social media influencer, proud dad vlogger, former world's most lucrative superstar—has gotten his own…

Read more...


The Sacramento season was set to feature The Color Purple, Kinky Boots, and more.
Death Cab for Cutie frontman Ben Gibbard took a few minutes to pay tribute to Fountains of Wayne's Adam Schlesinger during his at-home live-stream show on Thursday (April 2). Watch.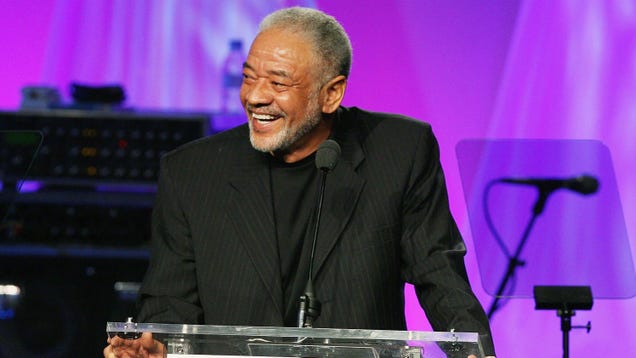 Bill Withers, the incomparable, Grammy-winning soul singer and writer who gifted the world timeless hits such as "Lean On Me," "Ain't No Sunshine," "Lovely Day," and many others, has died of heart complications. Withers' family confirmed his death in a statement to The Associated Press: "We are devastated by the loss…

Read more...


Sandler came prepared with a guitar, mirrored glasses, and a set of fresh lyrics reflecting these trying times.
An acclaimed Brazilian drama hits Amazon. And a new family series debuts on Apple TV Plus.

RELATED ARTICLES
The cruise ship's owners say the naval vessel rammed it, but Venezuela accuses the ship of "piracy".


In Victoria Jamieson's "When Stars Are Scattered," a Somali boy pines for his mother and cares for his little brother with hope and humor during 15 years in a refugee camp.
What started as a catastrophe for China is shaping up to be a moment of strategic opportunity, a rare turning point in the flow of history. Suddenly, the protests in Hong Kong, carrying a mortal threat to political stability in the mainland, became a physical impossibility. More important, the pandemic set in motion a global competition, to contain the virus, for which China and the Chinese Communist Party seem uniquely prepared.As the virus spread to the whole world, it became apparent that Western societies — Beijing's true rivals — did not have the ability to quickly organize every citizen around a single goal. As opposed to China, which remains to a large extent a revolutionary society, their political systems were built for normal times. Chinese society is a mobilized army, which can quickly drop everything else and march in one direction.Mao once said, "Everything under heaven is in utter chaos, the situation is excellent." And so it seems at present, as seen from Beijing. Chinese diplomats stationed all over the world spend their time raising the stakes to a dangerous level. Following instructions from the very top, they have taken to the media to issue a challenge to America, to point out its failure, and to compare the chaos in American cities and hospitals with what they see as a singular success in stopping the epidemic in China.Several commentators have suggested that China may be winning the coronavirus battle by stepping forward in providing medical help to affected countries, mostly in Europe, at

RELATED ARTICLES
If you thought Kim and Kourtney's physical fight couldn't get any more intense, think again. 


(Bloomberg) -- Singapore will shutter schools and most workplaces as the city-state unveiled a raft of stricter measures intended as a "circuit breaker" to slow the spread of coronavirus.Most workplaces, except for essential services and key economic sectors, will close starting on Tuesday, while the city-state will move to full home-based learning in its schools from Wednesday, Prime Minister Lee Hsien Loong said in an address to the nation Friday afternoon. The government will also unveil additional stimulus measures to boost the economy early next week.The action comes as confirmed cases of local transmission and unlinked infections in the country have risen in recent weeks. "We have decided that instead of tightening incrementally over the next few weeks, we should make a decisive move now, to preempt escalating infections," said Lee.Here are other details of the stricter measures:Casinos, theme parks to close starting next weekFood establishments, markets and supermarkets, clinics, hospitals, utilities, transport and key banking services will remain openFrom April 7, all restaurants, hawker centers, coffee shops, food courts and other food-and-beverage outlets will remain open only for takeaway or deliveryOther economic sectors "that are strategic, or form part of a global supply chain" will not be closedAll preschool and student care centers will also be closed, but will provide limited services for children of parents who have to continue working and are unable to make alternative care arrangemen
After the 2008 election, a secretive, well-funded partisan initiative poured money into state legislative races in key swing states to gain control of their redistricting processes and used high-tech analytics to dramatically skew voting maps based on demographic data. The result is one of the greatest electoral manipulations in U.S. history, one that poses a fundamental threat to our democracy and exacerbates the already polarized atmosphere in Congress and state houses across the country. Gerrymandering, the practice of redrawing electoral maps to serve the party in power, has been around for centuries. But in today's hyperpartisan political environment it has been taken to unprecedented extremes, fueled by the elimination of corporate campaign contribution limits and the availability of vast amounts of personal information. The effects of this insidious strategy have continued to bear fruit through the 2018 midterms. But voters, fed up with cynical efforts to sidestep the will of the majority, have begun fighting back. In one example, a grassroots movement led by a young woman with no political experience gathered hundreds of thousands of signatures to put an anti-gerrymandering initiative on the ballot in Michigan. The new documentary Slay the Dragon shines a light on this timely issue, and follows a handful of citizens' groups, outraged by what they see as an attack on the core democratic principle that every person's vote should count equally, as they battle party operatives and an entrenched political establishment to fix a broken system.Rated: Not RatedRelease Date: Apr 03, 2020
This ensemble comedy treats class solidarity as the love that dare not speak its name.

RELATED ARTICLES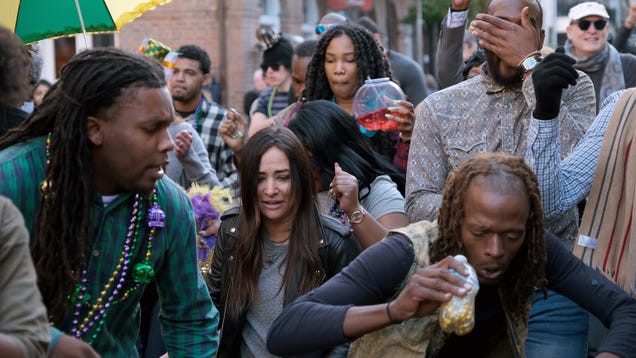 The "New Orleans" episode of Better Things could not have come at a better time. Truly, a jaunt to the Big Easy is just what Sam—and those of us experiencing the trip vicariously—need right now. Attention, all other TV shows: This is how you do a vacation/wedding episode.


Read more...


See our seven fierce favorites.

RELATED ARTICLES
A young woman begins to question the foundations of her religious sect in this visually stunning yet shallow feminist fable.
Walt Disney Co's Disney content will be available for the first time in the Middle East and North Africa on regional pay television and online streaming service provider OSN from April 9.

RELATED ARTICLES
The Academy of Country Music moved quickly from its annual awards show to a home-based performance show once the coronavirus made putting on a live show impossible.
Hand sanitizer can be hard to find in the wake of the coronavirus pandemic, but you can still find some at Office Depot, Staples, and more.


Capt. Brett Crozier sent an urgent letter to the Navy, seeking to evacuate his crew as cases of coronavirus infection increased on the vessel.


Prolific songwriter Adam Schlesinger died from coronavirus complications on Wednesday morning (April 1) at 52 years old.
Claustrophobic movies for a claustrophobic good time.
Brooklynn Prince of "The Florida Project" plays a crusading journalist who happens to be 9 years old in a family drama based on a real-life story of precociousness.
Hear tracks from Fountains of Wayne, "Crazy Ex-Girlfriend" and more — plus a tune written about the power-pop dynamo, who died of the coronavirus at 52.
The daily benefit series created by Seth Rudetsky and James Wesley benefits The Actors Fund.
We'll all be glad when the global coronavirus pandemic is over, but in the meantime, take some comfort in knowing that hard times have historically inspired great songs.
To get an unemployment check, you first have to apply. That's the problem for many during the COVID-19 crisis.


The daily benefit series created by Seth Rudetsky and James Wesley benefits The Actors Fund.

Read With Jenna launched on the "Today" show in March 2019. Here's a roundup of all of Jenna Bush Hager's book club selections so far.       

RELATED ARTICLES
Our picks for April, including 'Community,' 'Extraction,' and 'Never Have I Ever'

RELATED ARTICLES
Hello, Hildy! Hello, Walter. Hello, Viewing Party friends!
Two theater critics suggest some of their favorite books about the theater, giving us portals to a world that is now forbidden.
How lawmakers gerrymander districts to protect themselves from voters' wrath — and what the legislative consequences are.
The daily benefit series created by Seth Rudetsky and James Wesley benefits The Actors Fund.
During the coronavirus pandemic, when most of us are staying at home, we're going to spotlight products that you can enjoy from your couch, whether solo or in small groups, and leave out the rest. With that in mind, here are our picks for March 30 - April 5, including the best deals we could find for each.


(Note: Reviews of Gunsmoke: The Eighteenth Season and Gunsmoke: The Nineteenth Season are identical. In preparing them I watched at episodes and the extras from both sets.)
Nearing home plate, CBS/Paramount's Eighteenth and Nineteenth of 20 season sets of Gunsmoke (1955-1975) nearly finishes off the classic series. Many wondered if the label would complete the series before the DVD format went kaput, so their determination to see it through deserves our gratitude. I've been reviewing Gunsmoke sets since the First Season was released in July 2007. The program was so prolific, upwards of 40 episodes per season in its early days, it's been impossible to watch everything in broadcast order. As new sets have been released, I typically watch 7-8 representative episodes then return to where I left off which, at present, is still Gunsmoke during its b...Read the entire review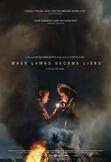 Opens Friday, Nov 22, 2019

Movie Details Play Trailers




For Lucille Ball completists, the release of Life with Lucy (1986), her ill-fated final sitcom, is most welcome. I Love Lucy/The Lucy-Desi Comedy Hour (1951-60), The Lucy Show (1962-68), and Here's Lucy (1968-74) kept her on the network airwaves nearly constantly for a quarter of a century, but her return to theatrical features with Mame (1974) flopped badly, with Ball singled out for atypically harsh reviews. After that she did annual television specials for a few years, and was a frequent presenter at award shows. In November 1985 she starred in The Stone Pillow, a TV-movie in which she played an elderly homeless woman, and while that program received mixed reviews it did well enough in the ratings to prompt Ball and her (second) husband, comedian-producer Gary Morton, to dip into the sitcom well that had served her so reliably well and for so long....Read the entire review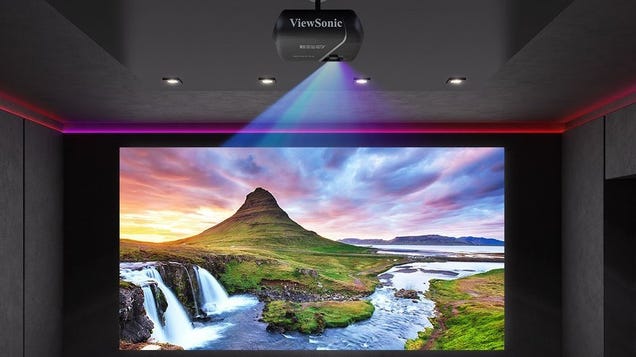 If you're ready to make the leap to a projector-based home theater, but your budget is tight, you won't find a better value than this $400 ViewSonic.


Read more...