Sir Michael Palin pays tribute to his Monty Python co-star Terry Jones, who has died aged 77.

RELATED ARTICLES
A prosecutor offered graphic details, including that Harvey Weinstein showed up uninvited outside Annabella Sciorra's hotel room in his underwear.

RELATED ARTICLES
Guy Ritchie makes a very Guy Ritchie movie, this time with Matthew McConaughey, Hugh Grant and Charlie Hunnam.
The Senate floor is a tight ship, with lawmakers blocked from bringing food, electronics, and just about every drink with them when they enter it. Yet one 60-year-old precedent provides a loophole to those strict rules — and a senator has finally used it to liven up President Trump's impeachment trial.Sen. Tom Cotton (R-Ark.) was the first senator spotted asking for and receiving a glass of milk during the trial, in accordance with a longstanding allowance of dairy in the Senate, CBS News' Grace Segers noted Wednesday. He then got a second glass of milk, CBS News' Julia Boccagno noted, and paired it with a piece of Hershey's chocolate from the Senate's candy desk — seemingly a violation of floor rules.Sen. Richard Burr (R-N.C. ) also reportedly acquired a glass of milk, Segers noted later. And in a twist, Segers tweeted that she'd heard Sen. Ted Cruz (R-Texas) actually had some milk the night before. More milk-related news: I've been informed that Ted Cruz drank milk at around midnight last night. Apparently, senators have to provide their own milk to the cloakroom, although they do keep it cold for senators. — Grace Segers (@Grace_Segers) January 22, 2020It's surprising that Sen. Rick Scott (R-Fla.) hasn't engaged in the trend yet, seeing as he was the one who reminded us of the dairy procedure on Tuesday.More stories from theweek.com Giants quarterback Eli Manning retires after 16 seasons The White House is arguing the impeachment articles don't include allegations

RELATED ARTICLES
Coldplay fans know that unfortunately, the band will not be embarking on a Head Full of Dreams-esque tour to support their latest album, ...
Without the college football national championship to compete with this…

RELATED ARTICLES
Camila Cabello and Shawn Mendes know what you did last summer, and the pair certainly know what Twenty One Pilots did three Grammy Awards ago -- and...

RELATED ARTICLES
Terry Jones, one of the British Monty Python comedy team, has died at the age of 77 after a long battle with dementia, his family said on Wednesday.

RELATED ARTICLES
Jean Paul Gaultier bade farewell to the catwalk on Wednesday in typically riotous style, as models performed jigs at his show, an actress sauntered down the runway smoking a cigarette and singer Boy George took part in a mock funeral sequence.

RELATED ARTICLES
Entertainment cruise producer StarVista Live has acquired Sandy Beaches Cruise, founded by married couple blues musician Delbert McClinton and music...
"Annabella remembers at some point giving up the fight and just hoping it would end."
As well as in mainland China, cases of the coronavirus has been reported in Taiwan, Japan, South Korea, and Thailand.


While attending the University of Georgia in 2006, some of Ray Fulcher's friends invited him to an Eric Church concert at the Georgia Theatre....
Rep. Hakeem Jeffries, a native of Brooklyn who's one of the House impeachment managers, quoted the legendary rapper in a speech on the Senate floor.


Wuhan, China, TIME was repeatedly threatened with arrest while observing scenes outside the market where the virus was first detected.


Following some drama regarding Aerosmith's upcoming Grammy performance, drummer Joey Kramer has been turned away from attending the band's...
Mac Miller's "Good News," the rapper's first posthumous single from his recently released album Circles, just earned him his...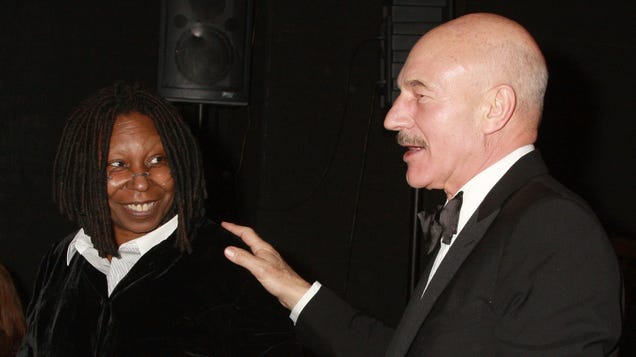 Whoopi Goldberg's inclusion on Star Trek: The Next Generation was famously a labor of self-directed love; when the series' producers were told, ahead of their second season, that one of the planet's most successful and beloved comedians/movie stars was practically begging to be in their struggling syndicated space…

Read more...


Former Vice President Joe Biden seemingly doesn't want to hear about his apparent feud with Sen. Bernie Sanders (I-Vt.).After an Iowa campaign event on Wednesday, Biden walked off the stage in a pretty typical way: followed by reporters asking him questions. But one from CBS News' Ed O'Keefe about Sanders seemingly sent him over the edge.As Biden left the stage, O'Keefe asked why he was attacking Sanders after just accepting his apology a day earlier. "Why wasn't his apology enough, Mr. Vice President?" O'Keefe asked. Biden stopped, turned around, and peppered O'Keefe with a barrage of "why why why why why." "You're getting nervous, man! Calm down," Biden then said before briefly answering the question. WATCH: After a campaign event in Mason City, Iowa, @joebiden reacts to @edokeefe's question about his ongoing feud with @berniesanders: "Calm down, it's okay." https://t.co/a2hmMbnjnf pic.twitter.com/ymOMWRR2zP — CBS News (@CBSNews) January 22, 2020O'Keefe's question stems from one of Sanders' supporters accusing Biden of having a "corruption problem" in an op-ed, and another putting together a video purportedly showing Biden opposing social security. Sanders apologized for the op-ed but not for the video, as Biden pointed out to CBS News.More stories from theweek.com Giants quarterback Eli Manning retires after 16 seasons The White House is arguing the impeachment articles don't include allegations of a quid pro quo because the exact words don't appear Several senators
Chinese authorities are placing the city of Wuhan under quarantine in an attempt to slow the outbreak of a new coronavirus that originated in the city.The state-owned China Daily announced that trains and flights to Wuhan would be temporarily suspended. Local government authorities also announced that public transportation within the city would be curtailed by Thursday."There has already been human-to-human transmission and infection of medical workers," deputy director of the National Health Commission Li Bin said at a Wednesday news conference. "Evidence has shown that the disease has been transmitted through the respiratory tract and there is the possibility of viral mutation."The World Health Organization announced at a separate press conference on Wednesday that it had decided not to declare a world emergency regarding the outbreak, but agreed to continue monitoring the situation.Wuhan, the capital of Hubei province in central China, has already seen a number of cases of the virus. In total the virus has infected over 500 people and killed 17.On Tuesday the Center for Disease Control reported the first confirmed case of the virus in the United States. A man from Washington State contracted the virus while on a visit to Wuhan. Other cases have been reported in Japan, South Korea, Taiwan and Thailand.The Wuhan virus is from the same family of coronaviruses as SARS, or Severe Acute Respiratory Syndrome, which killed over 800 people worldwide in an outbreak toward the end of 2002.


It was another fairly quiet edition of the Saturday cable…
U.S. Secretary of State Mike Pompeo, on a visit to Jamaica on Wednesday, cautioned nations against taking "easy money" from China, warning it could be counterproductive, in a second attack in as many days against China's economic role in the region. On Tuesday, he drew the ire of Chinese officials when he said "flashy" Chinese economic promises often produces debt dependency and erode the sovereignty of borrower nations.


  Brendon Urie was excited to see "ME!" -- or himself, rather -- in the trailer for Taylor Swift's Netflix documentary Miss...

RELATED ARTICLES
In an emotional moment on Wednesday's episode of "The View," Patrick Stewart invited Whoopi Goldberg to appear on the second season of CBS All Access' "Star Trek: Picard," reprising her character of Guinan from "Star Trek: The Next Generation." Goldberg — who quickly and gladly accepted — appeared to be totally surprised by Stewart's offer, […]


Sen. Bernie Sanders surged into first place in a new CNN poll, the first time a CNN poll did not find Joe Biden alone at the top since the race began.


Prosecutors asked permission to allow 19 women with accusations against Mr. Gooding to testify. The accounts date back as far as 2001 and cover seven states.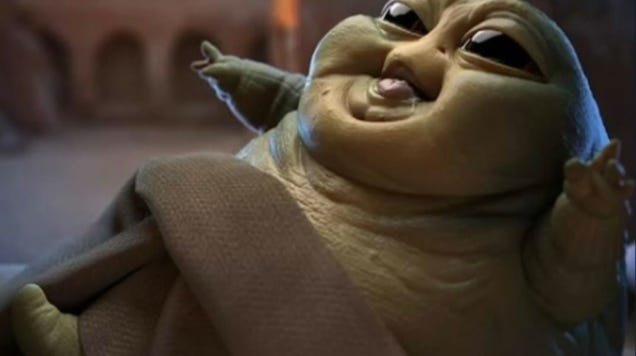 Baby Yoda, as much as his stubborn internet ubiquity tempts us to believe otherwise, is a marvel of heart-melting puppet design. In the space of only a few months since he first toddled onto the screen, the big-eyed, floppy-eared, snub-nosed creature has wormed his way into the nerve centers of modern culture. He has…

Read more...


In addition to being a charter member of the celebrated British sketch troupe, he was a director, a screenwriter and an authority on Chaucer.
Opening statements begin on Wednesday in the rape trial in New York of Harvey Weinstein, once one of Hollywood's most powerful producers. He has pleaded not guilty to charges of rape and criminal sexual assault.
The 2020 Grammy Awards will have its moment of rock 'n' roll when Aerosmith drop in a performance.  Not everything is rolling...
U.S. prosecutors will begin presenting their rape case against Harvey Weinstein on Wednesday, with the once-powerful Hollywood producer facing life in prison if convicted, in a trial that has become a watershed moment for the #MeToo movement.
Taking leave can result in lost coverage, as one female director discovered after giving birth. She's enlisted Amy Schumer, Amy Poehler and others in her effort to get the rules revised.

RELATED ARTICLES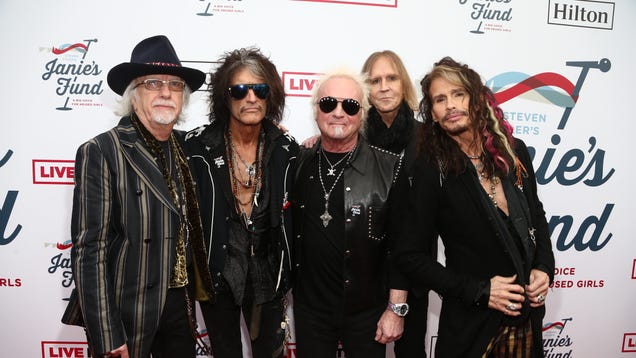 At the Grammys on Sunday, Aerosmith is being presented with the MusiCares Person Of The Year Award, with the band getting to do the usual career-spanning medley performance during the show. Apparently, though, one member of the band won't be joining the rest of the group, with TMZ reporting that drummer Joey Kramer is…

Read more...


The songwriting duo also worked on shows like Big, Closer Than Ever, and Starting Here, Starting Now.
Brazil's Supreme Court on Thursday overturned an injunction against Netflix Inc that had prevented the video streaming service from showing a domestically-made controversial Christmas special that depicts Jesus as gay.

RELATED ARTICLES
This review necessitates an unusually long premise, so bear with me. I'm a lifelong casual fan of the Star Trek franchise, from the original 1966-69 series through The Next Generation and, a bit less so, Deep Space Nine and all the feature films made up to that point. In the minority, I also regard Star Trek Voyager as the best, most daring of the "Next Generation" era shows, but didn't care for Star Trek: Enterprise, as its post 9/11-era teleplays seemed to swing the Star Trek universe hard to the right, in directions that seemed in stark opposition to the original intentions of the franchise's late creator, Gene Roddenberry. That series ended in 2005. Four years later J.J. Abrams's Star Trek feature film attempted to "reboot" the Star Trek universe, with new actors playing characters from the original 60s show. I pretty much loathed everything about it, m...Read the entire review