The singer said in a post on Tumblr that her old label was blocking her use of certain songs, and she asked her fans to get involved.

RELATED ARTICLES
Billboard's First Stream serves as a handy guide to this Friday's most essential releases — the key music that everyone...

RELATED ARTICLES
From his romantic interest in Camilla Shand to his fight to make his mark on the royal family
The Matt Damon-Christian Bale movie is based on the still-controversial 24 Hours of Le Mans run in France in 1966.

RELATED ARTICLES
It was impossible to move an inch at the 2019 TIME 100 Next event without breezing past someone who is sure to have influence well beyond 2019. The celebration, which recognized people who are shaping the future of their fields, brought together some of the year's most buzzy individuals from athlete and activist Aly Raisman,…
(Bloomberg) -- Sign up to our Brexit Bulletin, follow us @Brexit and subscribe to our podcast.Britain's Labour party pledged to offer all consumers free fiber broadband within a decade by nationalizing phone carrier BT Group Plc's Openreach unit at a cost of 20 billion pounds ($26 billion).BT shareholders would get newly-issued government bonds in return for their shares, Shadow Chancellor of the Exchequer John McDonnell told BBC Radio Four on Friday. Shares of BT fell as much as 3.7%.It's the biggest new pledge of the election campaign from Labour, which already has plans to nationalize the postal service, the railways and water and energy utilities. The broadband effort would be financed in part with taxes on multinational companies such as Amazon.com Inc., Facebook Inc. and Alphabet Inc.'s Google. While the proposals may win over some voters, Labour may not be in a position to implement them. It has an average of 29% support in recent polls, trailing the Conservatives at 40%."A Labour government will make broadband free for everybody," party leader Jeremy Corbyn said at a campaign event at Lancaster University. "This is core infrastructure for the 21st century. It's too important to be left to the corporations."McDonnell said the new broadband pledge would be funded by asking "tech giants like Google and Facebook to pay a bit more" in proportion to their activities in the U.K. "So if a multinational has 10% of its sales, workforce, and operations in the U.K., they're asked to pay tax on 10% of their global profits," McDonnell s
Here is a selection of currently available internship opportunities around the country.
Taylor Swift's former record label has issued a statement denying the star's bombshell accusations that she was being prevented from...
James Holzhauer took a commanding lead over Emma Boettcher during the first night of "Jeopardy! Tournament of Champions."


Hamilton's Leslie Odom, Jr. and Dear Evan Hansen's Benj Pasek help bring this story to the stage.
After a top 10 debut, Sturgill Simpson leads the Nov. 16-dated Bandsintown Billboard U.S. Top Artists Index, while rising to No. 2 on the global...
The gifted Devika Bhise and an unrecognizable Rupert Everett face off in this awkward, declamatory tribute to an inspirational Indian ruler.
International versions of Sesame Street reflect local audiences. America is ready for gay characters but cancellation is a risk in some countries.


Israel launched fresh strikes against Islamic Jihad targets in Gaza early Friday in response to rocket fire, underscoring the fragility of a ceasefire agreed after an escalation that killed 34 Palestinians. The ceasefire began on Thursday morning following two days of fighting triggered by Israel's targeted killing of an Islamic Jihad commander.


Iran is not calling for the elimination of the Jewish people, but believes people of all religions should decide Israel's future, Iranian Supreme Leader Ayatollah Ali Khamenei said on Friday. Since its Islamic Revolution in 1979, Iran has refused to recognise Israel and has backed militant Palestinian groups. Israel has long accused Iran of seeking its destruction and regards Tehran as its main enemy in the Middle East.


A co-chief film critic of The New York Times debates himself on the subject.
Iran is not calling for the elimination of Jewish people, but it thinks people of all religions should decide Israel's future, Iranian Supreme Leader Ayatollah Ali Khamenei said on Friday in a speech posted on his official website. "Calling for the elimination of the state of Israel does not mean the elimination of the Jewish people ... it means that the people of Palestine - be they Muslim, Christian or Jewish - should choose their own government," Khamenei told an Islamic conference in Tehran.


(Bloomberg) -- Explore what's moving the global economy in the new season of the Stephanomics podcast. Subscribe via Apple Podcast, Spotify or Pocket Cast.Elizabeth Warren is careful to cite economic experts to back up the costs of her multi-trillion-dollar policy plans. But even those experts disagree among themselves about how or whether those plans will work.University of California Berkeley economists Emmanuel Saez and Gabriel Zucman advised Warren on her wealth tax and say she could raise $2.75 trillion over a decade by imposing a 2% tax on wealth worth $50 million or more, going up to 3% for wealth of more than $1 billion.But Mark Zandi, chief economist at Moody's Analytics who Warren's campaign asked to review her separate Medicare-for-All funding plan, which includes an additional 3% tax on wealth over $1 billion among other levies, is skeptical it would bring in that much money.On health care, Zandi has projected that Warren could raise the $20.5 trillion she estimates it will cost to give everyone free health-care without any new middle-class taxes, even though he disagrees with her vision. Saez and Zucman support her policy in general but their funding approach does raise taxes on the middle class.The disagreements among those who helped shape and gauge her policies highlight the challenges for Warren as she tries to convince voters that she can generate enough revenue to provide free health care, free public college, universal child care, forgive a portion of student loans
Sex! Gossip! Scandal! For over 60 years, the National Enquirer has pumped out salacious, shocking stories, stretching the limits of journalism and blurring the lines between truth and fiction. Scandalous is the sensational true story of the most infamous tabloid in US history, a wild, probing look at how one newspaper's prescient grasp of its' readers darkest curiosities led it to massive profits and influence. From its coverage of Elvis's death, to Monica Lewinsky and the O.J. Simpson murder trial, the National Enquirer rattled the foundations of American culture and politics, sometimes allegedly using payoffs and blackmail to get its scoops. With rare archival footage and revelations as wild as National Enquirer headlines themselves, Scandalous examines our obsession with the rich, famous and powerful, and the tabloid that has fed those obsessions for generations of Americans.Rated: Not RatedRelease Date: Nov 15, 2019
The first responders reported to the scene at approximately 7:40 a.m., shortly after the first shots rang out, and began treating the gunshot victims.


(Bloomberg) -- Netflix Inc. agreed to amend its documentary series "The Devil Next Door" after Poland's prime minster complained that it falsely suggested that his nation's government ran Nazi death camps during World War II.The company said in a statement that plans to add text to "The Devil Next Door" episodes to "avoid any misunderstanding," after Prime Minister Mateusz Morawiecki said a map used in the series should make it clear that camps currently located within the nation's borders were operated by the Nazis in "German-occupied Poland."In an official letter to Netflix Chief Executive Officer Reed Hastings earlier this week, Morawiecki called out the streaming giant for making "a terrible mistake" in the five-part series. The show focuses on John Demjanjuk, a retired Ford Motor Co. auto mechanic who was stripped of his U.S. citizenship and convicted by a German criminal court for aiding in the murder of Jews during the Holocaust.The series showed a map of death camps that said they were located in Poland, using the country's current borders, which were set after World War II.The Polish government has repeatedly pushed for commentary on the death camps to label them as being operated by the Nazis in "German-occupied Poland," because the eastern European nation had no government of its own on its home soil after the invasion of Adolf Hitler's forces."Not only is the map incorrect, but it deceives viewers into believing that Poland was responsible for establishing and maintaining these camps," Morawiecki wrot
Two veteran performers do their best to lift up this wobbly drama about a con man and the widow he's attempting to charm out of her savings

RELATED ARTICLES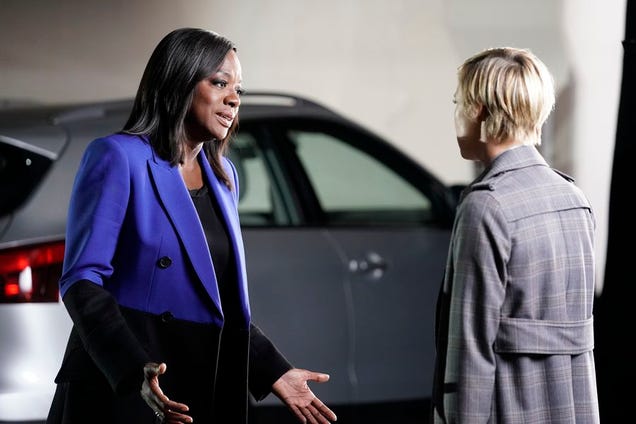 While Nate's father's murder has certainly been an ongoing storyline on the periphery of this season, but "I Want To Be Free" makes it the A-plot, bringing all of the series' major villains into play. Xavier and the governor are willing to kill the group to protect themselves. Finally, the stakes feel high here,…

Read more...


Her second album, Romance, is set to come out Dec. 6 and a nationwide tour for the album begins on December 3 in Fort Worth, Texas

RELATED ARTICLES
Eddie Murphy will return as detective Axel Foley in a fourth instalment, to be produced by Netflix.

RELATED ARTICLES
A school shooter who was 14 when he killed a first grader on a school playground in South Carolina has been sentenced to life in prison without parole. Judge Lawton McIntosh said Thursday he was worried Jesse Osborne showed little remorse after killing his father in their Anderson County home, then shooting at the playground at Townville Elementary School while a first grade class was celebrating a birthday party. Osborne had attended Townville Elementary.



RELATED ARTICLES
It was a big night for Bad Bunny who not only nabbed best urban album at the 2019 Latin Grammys awards but performed twice Thursday night (Nov....

RELATED ARTICLES
The singer claims music bosses Scooter Braun and Scott Borchetta won't let her perform her old songs.
Rosalía, the breakout Latin music star of 2019, and fellow Spaniard Alejandro Sanz were the top winners at the 20th edition of the Latin Grammys...
Iran introduced gasoline rationing and price hikes on Friday with an official saying that the revenue would be used for subsidies for 18 million needy families, state television reported. Iran, which has some of the world's cheapest fuel prices due to heavy subsidies and the fall of its currency, has been fighting rampant fuel smuggling to neighbouring countries. Mohammad Bagher Nobakht, head of the country's Plan and Budget Organization, told state TV that proceeds from the price hikes would be used to fund additional subsidies for 18 million families, or about 60 million people.


Matt Damon and Christian Bale star in James Mangold's look back at the golden age of Grand Prix racing.
"He was definitely ahead of his time," Irwin tells TIME of his father's climate advocacy


The 16-year-old who fatally shot two students and wounded three others at Saugus High School in California was an unlikely shooter, classmates said.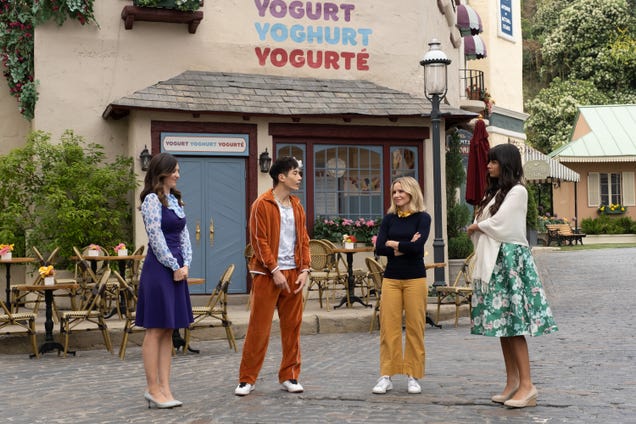 "Just thinking about that makes me want to barf up a beautiful quasar."

Read more...


Watching Lili Reinhart is watching a star on the rise. She not only stars in the hit CW show Riverdale — now in its fourth season — but also appeared in 2019's hit film Hustlers, acting alongside the likes of Jennifer Lopez, Constance Wu, Cardi B and fellow TIME 100 Next honoree Keke Palmer. So…
Four months after Scooter Braun's acquisition of Big Machine Label Group, and with it the entire, six-album catalog Taylor Swift...
    Oh Wonder think it's a little too late to say "I Wish I Never Met You" in the London-based duo's latest...
Final broadcast primetime live same-day ratings for Wednesday, November…
Check out the leading man's appearance!


A federal judge ruled Thursday that 25-year-old Hoda Muthana, who lived in Alabama but left the U.S. in 2014 to join ISIS, is not an American citizen and therefore the country is not required to repatriate her.Muthana is the daughter of Yemen's former ambassador to the United Nations, Ahmed Ali Muthana. Judge Reggie Walton ruled that because Hoda was born while Ahmed Ali still had diplomatic status, Hoda could not be considered a U.S. citizen. Ahmed Ali has since become a naturalized citizen.In addition, Walton ruled that Ahmed Ali cannot provide financial aid to his daughter, who escaped from ISIS to a Kurdish refugee camp in 2018. Hoda Muthana has a son, Adam, who was born in ISIS territory.U.S. law prevents the children of foreign diplomats from receiving American citizenship by birthright. Lawyers for Muthana's family had claimed Ahmed Ali's diplomatic status expired two months before Hoda's birth in New Jersey, a claim apparently rejected by Judge Walton.Muthana had previously said in an interview that she wished to return to the U.S."I want my son to be around my family, I want to go to school, I want to have a job and I want to have my own car," she said in an interview with NBC.The woman had previously called on jihadists in the U.S. to "go on drivebys, and spill all of their blood." "Anyone that believes in God believes that everyone deserves a second chance, no matter how harmful their sins were," Muthana told NBC.Presi
Broadcast primetime live same-day ratings for Wednesday, November 13,…
The Broadway alums will perform next year at the EPCOT World Showcase at Walt Disney World.
Sponge on the Run hits theaters next May
"Women can do everything" is the message in the millennial update of the spy-babes cliché franchise that celebrates girl power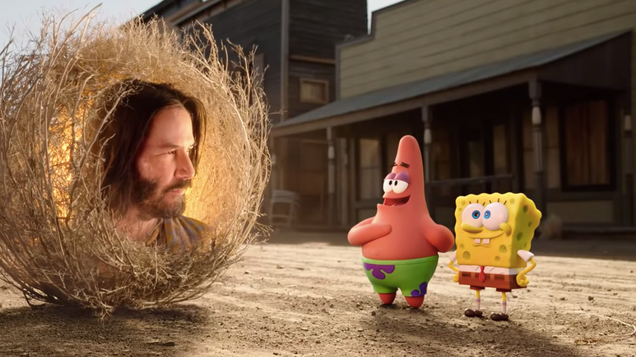 Next year, the third feature-length film spawned by the twisted and delightful SpongeBob universe arrives, and, who knew, it's got a Keanu Reeves.

Read more...


The company will add a note to some maps in the documentary series "The Devil Next Door" clarifying that death camps located in modern-day Poland were run by Nazi Germany.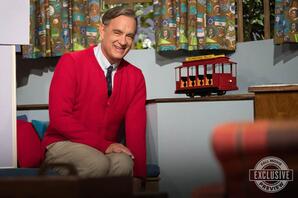 Millions of children trooped home from school every day, eager to hear Fred Rogers sing "Won't You Be My Neighbor?" and watch a television program designed especially for them. The beloved show, filled with affection and warmth, truly touched the hearts of young ones for many years, through good times and bad, through playful puppets, memorable songs, wonderful characters and a faithful trolley. Now a new film, A Beautiful Day in the Neighborhood, promises to reawaken fond...

Read More

Read Comments