What you need to know from Wednesday's TV, music and movie news.
Witnesses told investigators the assailant cried out "Allahu Akbar" (God is Greater) as he launched his attack on the market, the Paris prosecutor said. The prosecutor, Remy Heitz, also suggested the suspect may have chosen his target for its religious symbolism. "Considering the target, his way of operating, his profile and the testimonies of those who heard him yell 'Allahu Akbar', the anti-terrorist police has been called into action," Heitz told a news conference.



RELATED ARTICLES
Did you catch Rep. Nancy Pelosi (D) in action Tuesday? The California



RELATED ARTICLES
The couple in this adaptation of James Baldwin's novel are loving while black, an existential truth that is turned into a nightmare.
Bobby Bones will have to keep that Mirrorball trophy well-polished for a full year. Dancing With the Stars, which has long aired two seasons per calendar year, is skipping a Spring 2019 cycle, TVLine has confirmed. Though it's not yet clear what prompted the competition series to sit out a midseason run, Dancing is coming off a […]



RELATED ARTICLES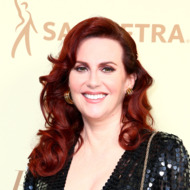 The SAG Awards have chosen Megan Mullally as their second-ever host. The award show has been running for 25 years, but have had a host since last year. "We are delighted to have the talented, warm and funny Megan Mullally to host the SAG Awards Silver Anniversary," executive producer Kathy ... More »
This lively, diverse comic-book movie brings some fun to a genre that often takes itself too seriously.
"Will & Grace" star Megan Mullally is set to host the 25th Annual SAG Awards, executive producer Kathy Connell announced Wednesday. "As a frustrated casting director and full-on fangirl of great actors everywhere, I'm over the moon to be a part of the SAG Awards 25th Anniversary," Mullally said in a statement. "We are delighted to have the talented, warm and funny Megan Mullally to host the SAG Awards Silver Anniversary," Connell said in a statement.



RELATED ARTICLES
Animated take on your friendly neighborhood webslinger gives us a host of Spider-heroes — and absolutely nails why we love the character
SAN FRANCISCO (AP) — In a story Dec. 11 about California wildfires, The Associated Press reported erroneously that insurance carriers paid $11.8 billion to 2017 Northern California wine country wildfire victims. Insurance companies paid $10 billion.



RELATED ARTICLES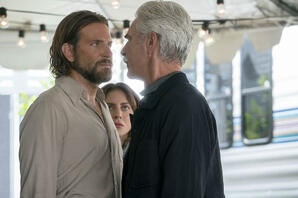 A Star Is Born led the film nominees for the 25th Annual Screen Actors Guild Awards. The guild aims to recognize outstanding individual performances, as well as cast and ensemble performances in both film and television, and has often been a good indicator of possible Academy Award nominees. The awards are presented by SAG-AFTRA, which represents more than 160,000 media artists in the news and entertainment business. Bradley Cooper, Lady Gaga and Sam Elliott received individual...

Read More

Read Comments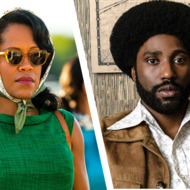 Between now and February 24, 2019, when the winners of the Academy Awards are announced, Vulture will consult its crystal ball on a regular basis to determine the changing fortunes in this year's Oscars race. In our Oscar Futures column, we'll let you in on insider gossip, parse brand-new developments, ... More »
A.O. Scott reviewed "Kiss Kiss, Bang Bang" for The New York Times on Oct. 21, 2005. Read the original review.
Musical drama remake "A Star is Born" led a wide range of contenders for the Screen Actors Guild Awards on Wednesday, landing four nominations, including best movie ensemble.
Peter Sagal, the host of "Wait Wait … Don't Tell Me!" on NPR, writes about the rigors and rewards of his life as a runner in "The Incomplete Book of Running."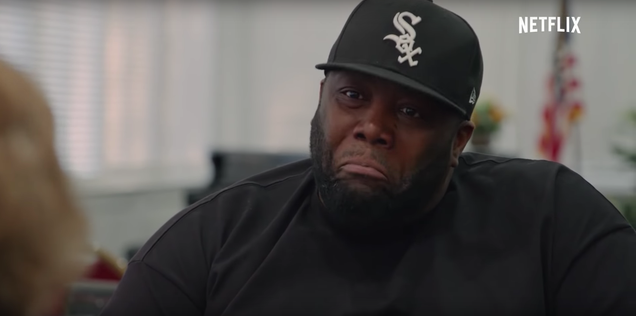 Those of us living in our ivory towers tend to forget just how precarious the so-called civilized society we live in truly is, but rapper Killer Mike is going to work with Netflix to expose just how primed for collapse our society truly is. In a new, six-episode "subversive comedy documentary" series titled Trigger…

Read more...


Final broadcast primetime live same-day ratings for Tuesday, December…
The return of Mary Poppins to the big screen brings some much needed magic to the world in uncertain times, the cast of the new film about the beloved nanny said on Wednesday as they premiered the highly anticipated movie in London.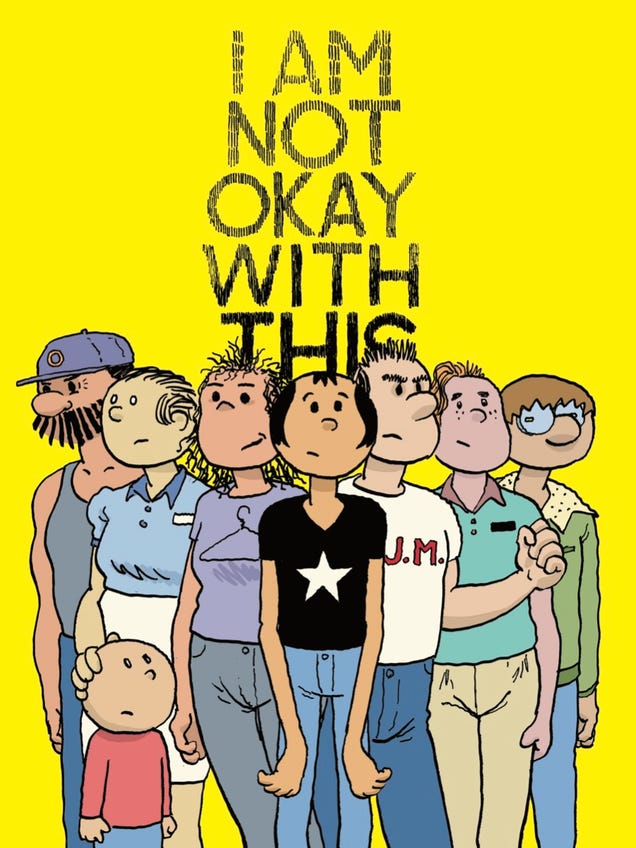 Navigating the rocky woes of high school was a heroic feat for most of us. But doing it as a teenage girl with superpowers? Ha, good luck. Soon, Sabrina Spellman and Eleven won't be the only young women juggling life with supernatural abilities on Netflix, though: They'll be joined by a 15-year-old freshman in a new…

Read more...


That is why Washington must maintain them.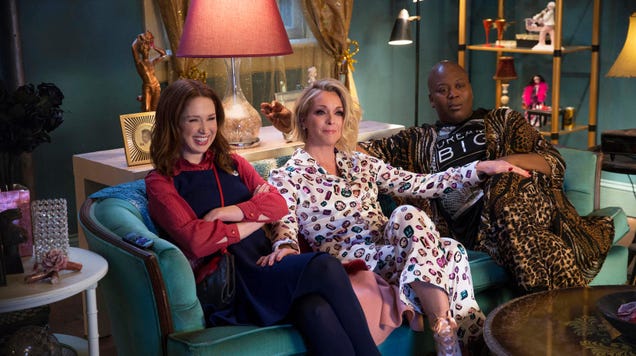 If your New Year's resolution is to watch more TV (and with so many killer shows why shouldn't it be?), Netflix has you covered in January. The streamer just shared its list of new titles and there's something for just about everyone, provided you're into serial killers, superheroes, or Indiana Jones.

Read more...


ABC is bringing "A Million Little Things" back in 2019,…
Ready or not, RuPaul's Drag Race is returning this Friday with a premiere of All Stars 4. After a five-month disco nap, the Ru-crew is ready to...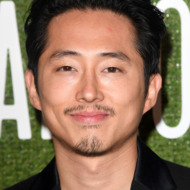 The wheels of production are turning for Jordan Peele's revival of The Twilight Zone, which will start airing on CBS All Access sometime next year. Given the anthology format, Peele has some staffing up to do. So stay tuned here for Twilight casting updates as they come in.— Sanaa Lathan will ... More »

RELATED ARTICLES
The new mounting of the production at Stage 42 will star Steven Skybell, Jackie Hoffman, and Jennifer Babiak.
Steven Yeun has joined the cast of Jordan Peele's "The Twilight Zone," an individual with knowledge of the casting tells TheWrap. Previously announced cast members include John Cho, Allison Tolman, Jacob Tremblay, Sanaa Lathan, Adam Scott and Kumail Nanjiani.


A U.S. judge has sentenced President Trump's former lawyer Michael Cohen to three years in prison for hush money payments to two women during the 2016 election campaign. Rough Cut (no reporter narration).



RELATED ARTICLES
The Screen Actors Guild went for some very popular films, and some Oscar contenders should be worried about being shut out.
Shakespeare's classic is set in the imagination of a modern teen as she reads Romeo & Juliet for the first time.
Sandra Bullock stars in post-apocalyptic sci-fi/horror movie about aliens that use sight as a weapon
The movie-musical sequel to the 1964 classic is due in theatres December 19.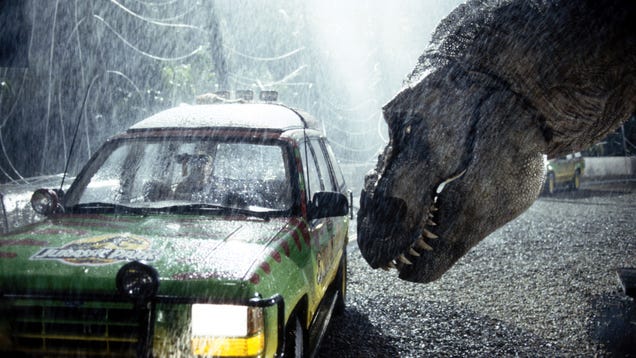 Here's some good news that should brighten this dreary December day: In the event that mankind is wiped out and everyone you know and love is both completely eradicated and utterly forgotten, Jurassic Park will still exist in some form—as will Brokeback Mountain, The Shining, Cinderella, Broadcast News, and 20 other…

Read more...


In Anne Waldman's latest collection, "Trickster Feminism," her verses argue on behalf of collective expression — and collective responsibility.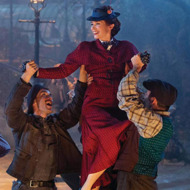 Mary Poppins Returns opens gloriously, with lush orchestrations — so homogenized that they sound pre-stereo — and with bold yellow letters on the Buena Vista-azure sky that some of us recall from when Disney was merely a Magic Kingdom and not a Giant Corporate Entertainment Squid. This is the Squid ... More »
The Library of Congress-run program recognizes 25 films annually as being "culturally, historically, or aesthetically significant."
2005's Brokeback Mountain also becomes youngest film to enter Library of Congress
Whether you want to dip into a novel that evokes Midge Maisel's New York City or pick up a sparkling history of 1950s comedy, we've got some recommendations for you.
USA TODAY's reviewers pick the 10 books they most loved reading in 2018, including 'Becoming' by Michelle Obama and 'Clock Dance' by Anne Tyler.         
The Oscar-winning director's follow-up to 'Moonlight' gloriously brings James Baldwin's beautiful, bittersweet prose to life
The research, covering 2014 to 2017, also showed the power of films that pass the Bechdel test, in which two female characters discuss something other than a man.
Final broadcast primetime live same-day ratings for Monday, December…

RELATED ARTICLES
Three killed and 11 injured in shooting at Christmas market Injured terror suspect identified as Cherif C remains on the run  Police raided suspect's home on morning of the attack Attacker armed with an automatic pistol and knife A suspected terrorist is on the run after killing at least three people and injuring 11 more in the eastern French city of Strasbourg near its Christmas market.  Shots were reportedly exchanged later in a street of the southern district of Neudorf after a manhunt involving police and soldiers but there was no confirmation he had been located.  French authorities are treating the shooting as a terrorist act after identifying the gunman, named Cherif C, as a radicalised 29-year old from the city on a "S" security and terror watch list. Anti-terrorist prosecutors have opened an investigation. Questions were being raised over how the assailant had managed to evade capture on Tuesday morning. Police were due to arrest him over a botched armed robbery but he had escaped and grenades were found at his home. He was being investigated over an attempted murder, a source told AFP. Hours later, shortly before 8pm, the assailant went on the rampage in Strasbourg's city centre in the bustling rue des Ofrèvres armed with an automatic pistol and knife. Police reported the attacker was shot and wounded by patrolling soliders before he fled the scene. According to France Info, the wo
Here are ABC's renew/cancel standings for week 11 of the…

RELATED ARTICLES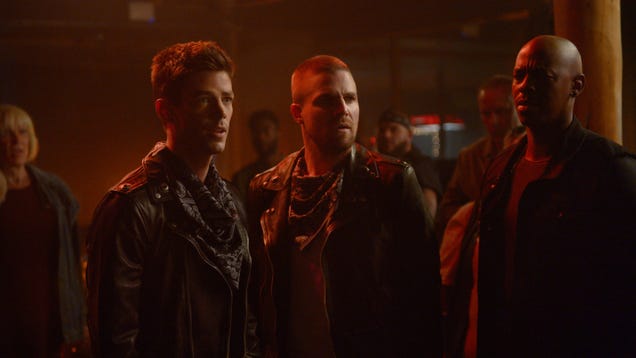 Here's what's happening in the world of television for Tuesday, December 11. All times are Eastern.


Read more...


Six days after the biggest scandal in 'Voice' history, Adam Levine and Reagan Strange unsuccessfully attempted to address the fallout.


A.H. Weiler reviewed "Black Christmas" for The New York Times on Oct. 20, 1975. Read the original review.
TV coverage of literary fiction has dwindled, but Trevor Noah and Seth Meyers are exceptions. "Who would have guessed that a 700-page novel would be on national TV?" one publishing executive said.
Alan Wolfe's "The Politics of Petulance" and Lawrence Lessig's "America, Compromised" offer differing diagnoses of the condition of the country.
Tracy K. Smith, the United States poet laureate, looks at the ways poetry has dealt with the shifting political landscapes of the past two decades.