H.E.R. often shuns the spotlight, so it was a pleasant surprise to have the "Focus" placed directly on the enigmatic R&B singer at...

RELATED ARTICLES
President Donald Trump ramped up his attacks on the United States' immigration



RELATED ARTICLES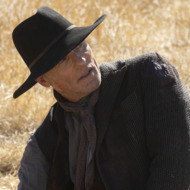 Spoilers below for Westworld's season-two finale. You've been warned!Always stick around until the very end of prestige cable dramas! If you turned off Westworld when Radiohead kicked in during the end credits of the season-two finale, you'll be surprised to learn that you missed a pivotal scene involving William (Ed ... More »

RELATED ARTICLES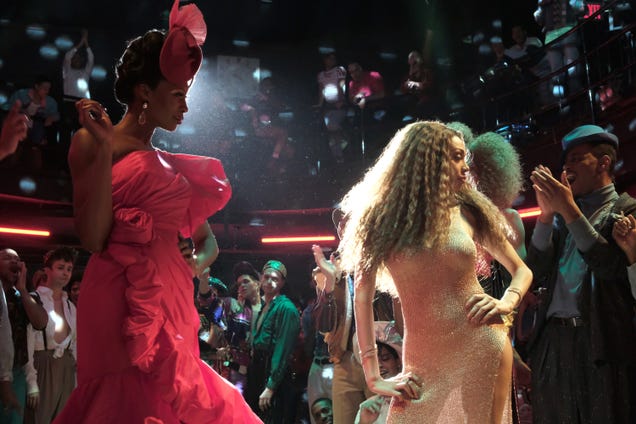 As with any great ensemble series, Pose has not only a deep roster of talent but a rich tapestry of characters with lives that overlap but also bring different things to the table, standing on their own. Sometimes ensemble series will still have a sneaky protagonist around whom everyone else orbits, but that really…

Read more...


Miguel took "Sky Walker" literally thanks to one short walk up a stairway to heaven and a celestial vibe for his performance at the 2018...

RELATED ARTICLES

Like some kind of shady psychological study designed by the CIA in the '50s to induce weirdness in the civilian population, you can, if you have the will and constitution for it, stream every single Weird Al performance from his recent "Ridiculously Self-Indulgent, Ill-Advised Vanity" tour, per his tweeted announcement ... More »

RELATED ARTICLES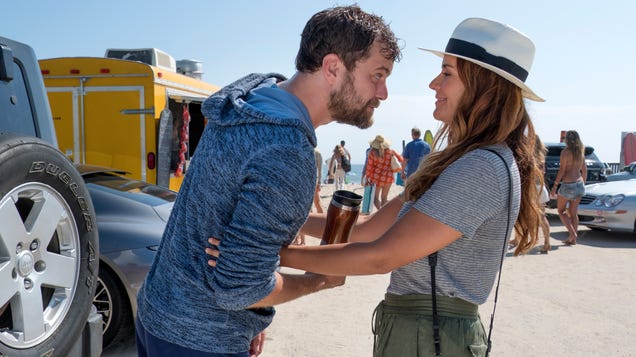 Most people think they're good people, just like everyone thinks they're a good kisser. Even Noah probably doesn't walk around thinking, "Jesus Christ, I'm such an asshole" even though there are lots of times when he's exactly that. In the complicated world of The Affair, Cole has always seemed like the best person…

Read more...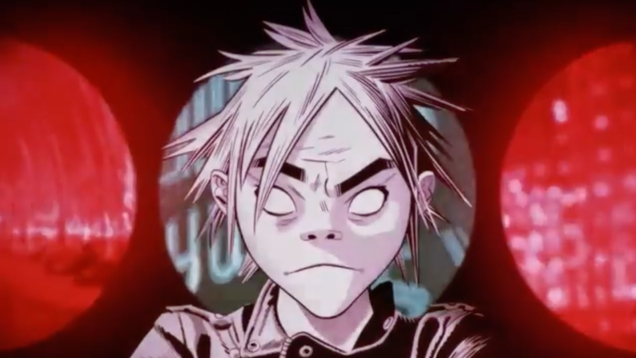 We're still a little stunned that there's a new Gorillaz album coming out just over a year since the last one (2017's Humanz), but The Now Now will still be in stores later this week in June 29. Thankfully, if that's still too long for you to wait to hear what Russel, Noodle, 2-D, and new member Ace (from The…

Read more...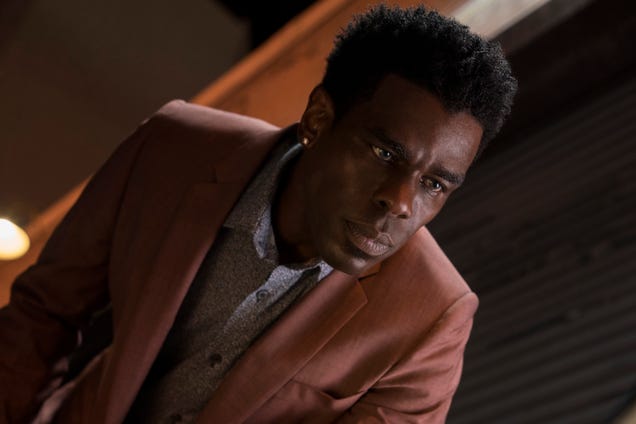 We're almost at the midpoint of the season and by the midpoint of any work of fiction, we should be turning some emotional corner. Things are changing and the stakes are being raised considerably. The issues that have been simmering under the surface should be starting to bubble up. This episode sets us up for Luke's…

Read more...


Saturday night (June 23), fans descended to Los Angeles' Staples Center for the final night of BET Awards week concerts. While the first night...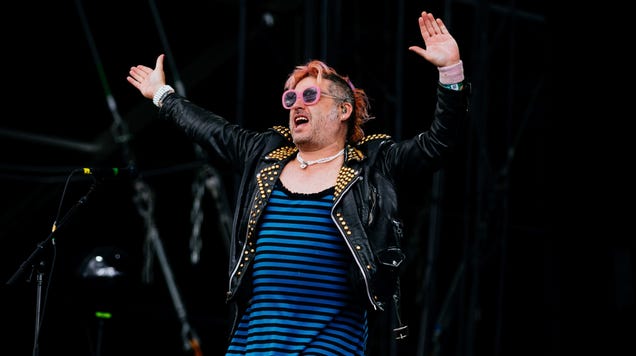 According to Pitchfork, punk band NOFX claims it has been "effectively banned" from performing in the United States after frontman Michael "Fat Mike" Burkett and guitarist Eric Melvin made jokes during a show earlier this year about the 2017 Las Vegas shooting that left 58 people dead. "I guess you only get shot in…

Read more...


Jon Snow and Ygritte finally tied the knot, everyone! And all your Game of Thrones faves were there to celebrate. On Saturday, Kit Harington and Rose Leslie — who fell in love after playing on-screen love interests — got married in Scotland, and yes, their co-stars attended looking very out of character. SEE ALSO: Shout-out to this fan who hid in the bushes to watch Rose Leslie marry Kit Harington From the Stark sisters to Tyrion Lannister, the GoT gang dressed to impress. Check out these absolute LOOKS. We're clearly not in Westeros anymore. Liam Cunningham Image: Mark Milan/GC ImagesCunningham, who plays Davos Seaworth, opted for a classic look with a green statement tie. Bold! Really pulled it off. Emilia Clarke Image: Mark Milan/GC ImagesEmilia Clarke, known as Daenerys Targaryen, orrrrr Khaleesi, the Mother of Dragons, etc. etc., came to slay, serving up some chic as hell Dolores Umbridge vibes. Sophie Turner and Maisie Williams Image: Mark Milan/GC ImagesThe Stark sisters, Sansa and Arya, kept their looks cool as ice for the wedding of Jon Snow. Turner wore a red jacket as a dress and tall black boots, while Williams came in colorful peep-toe heels and a black jumpsuit.  John Bradley, Joe Dempsie, and Ben Crompton Image: Jane Barlow/PA Images via Getty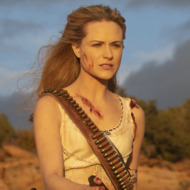 Spoilers below for Westworld's season-two finale. You've been warned!The Westworld season-two finale, "The Passenger," is a carnage-filled hour with a twist. Dozens of hosts and humans die in the episode, but death is always something of a transitory state in this show. As Dolores proves with her resurrection of Bernard at ... More »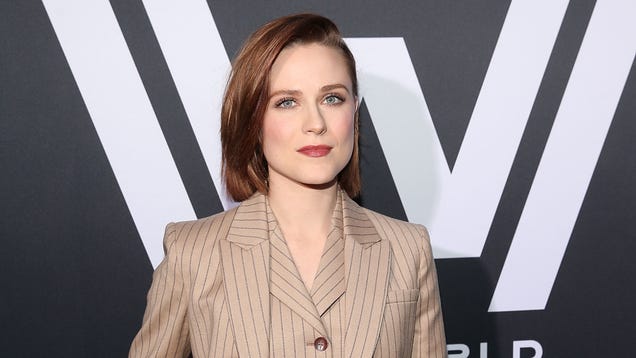 The season finale of Westworld airs tonight on HBO, but star Evan Rachel Wood is doing something more important than promoting her work this weekand. Evidently appalled by the inhuman bullshit Donald Trump and his goons are doing down at the United States' southern border, Wood has hopped on a plane and flown down to…

Read more...


Broadcast primetime live same-day ratings for Saturday, June 23, 2018…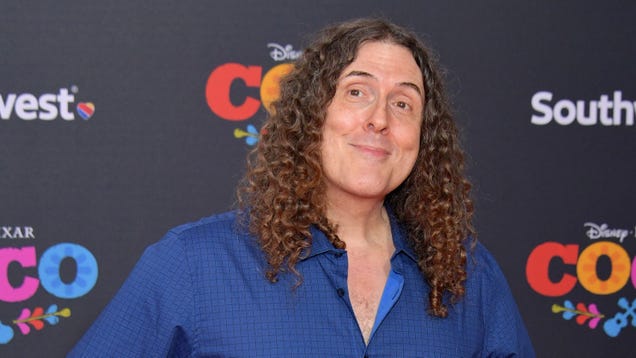 Since the beginning of the year, "Weird Al" Yankovic has been doing a series of stripped-down performances for his "Ridiculously Self-Indulgent, Ill-Advised Vanity Tour," with the basic idea being that he cuts out all of wacky stunts and costume-changes that are usually a staple of his energetic live shows. Plus, in…

Read more...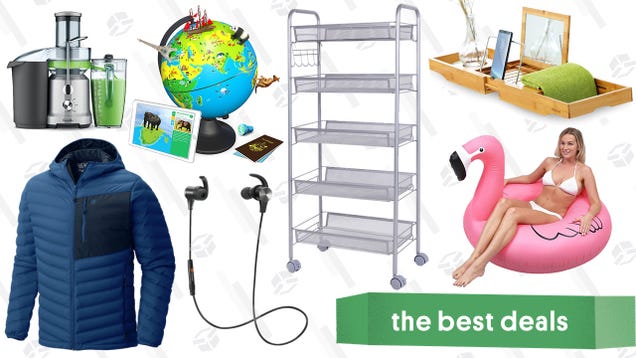 Happy Sunday! Finish off your weekend with discounted pool party essentials, Backcountry's 4th of July sale, a and More', 'B06XBWQC2Y');window.ga('unique.send', 'event', 'Commerce', 'avclub - Sunday's Best Deals: Pool Party Essentials, Backcountry, Breville, Shifu Orboot, and More', 'B06XBWQC2Y');" data-amazontag="kinjaavclub-20" href="https://www.amazon.com/Breville-RM-BJE430SIL-Fountain-Certified-Refurbished/dp/B06XBWQC2Y/ref=gbps_img_s-4_844c_54970879?smid=ATVPDKIKX0DER&pf_rd_p=5068b810-57cb-46ff-9920-fe720ae3844c&pf_rd_s=slot-4&pf_rd_t=701&pf_rd_i=gb_main&pf_rd_m=ATVPDKIKX0DER&pf_rd_r=7QWR2FT0ZH7S13AGWW7B&tag=kinjaavclub-20&ascsubtag=7cc17728c0191ec0755b3b019504119d1654ca15&rawdata=[t|link[p|1827085077[a|B06XBWQC2Y[au|5876237249236602398[b|avclub"Breville juicer, and the rest of the best deals from around the web.



MCALLEN, Texas (AP) — The Latest on the separation of immigrant children from their parents (all times local):


In the wake of XXXTentacion's death on June 18, two of his albums return to the top 10 on the Billboard 200 chart. The rapper/singer's...

RELATED ARTICLES
"Jurassic World: Fallen Kingdom" surpassed expectations to open with an estimated $150 million in ticket sales

RELATED ARTICLES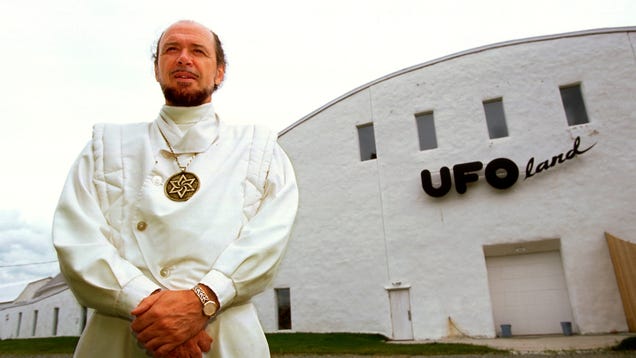 With more than 5.6 million articles, Wikipedia is an invaluable resource, whether you're throwing a term paper together at the last minute or brushing up on Flash Gordon continuity as you prepare your SPACE! FORCE! application. We explore some of Wikipedia's oddities in our 5,672,533-week series, Wiki Wormhole.

Read more...


Air strikes on rebel towns in southern Syria killed five civilians and damaged two hospitals on Sunday, a monitor said, in fresh signs of a looming government assault. Russian-backed regime forces have for weeks been preparing an offensive to retake Syria's south, a strategic zone that borders both Jordan and the Israeli-occupied Golan Heights. The regime has sent military reinforcements to the area, dropped flyers demanding rebels surrender, and ramped up air strikes in recent days.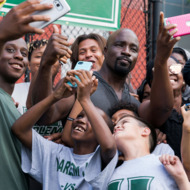 We start the second episode of Luke Cage with what looks like Luke's attempts at a community-engagement exercise - but we also catch cameos from Jemele Hill and Michael Smith! The two comment on Luke's performance in a mock-combine, which, as we know, turns out to be acceptable. Luke's really ... More »

RELATED ARTICLES
The United States has warned rebels in southern Syria that they should not expect military intervention if government troops launch an assault against them, a rebel commander told AFP Sunday. Russian-backed government forces are preparing an offensive to retake Syria's southern provinces of Daraa and Sweida, still mostly held by rebels who had been backed by the US for years. The US warning, contained in an Arabic-language message seen by AFP, came as Syrian troops this week stepped up air strikes on the southern provinces.


A pair of MTV shows had the biggest three-day gains…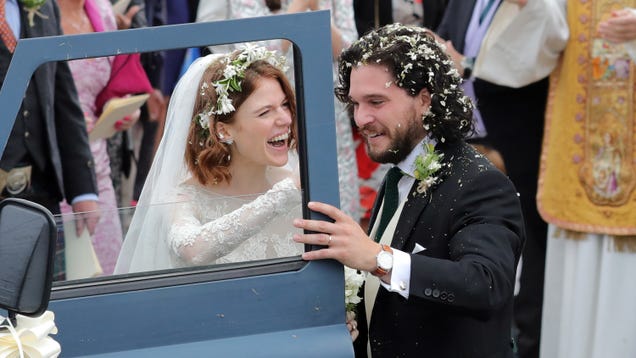 Defying the series' tradition of Red, Purple, and presumably other-colored Weddings that end with somebody inevitably getting their throat slit or literally puking out their own guts, the cast of Game Of Thrones have finally managed to watch someone get married without anybody being murdered. It probably helped that…

Read more...


Broadcast primetime live same-day ratings for Friday, June 22,…
Former Game of Thrones co-stars Kit Harington and Rose Leslie married Saturday (June 23) with a church service and a celebration at the bride's...
Need a quick recap of the past week in movie news? Here are the highlights:   BIG NEWS The Witches remake on the way: Robert Zemeckis, who hasn't made a family film in a while, is heading back to kid-friendly territory with a new adaptation of Roald Dahl's The Witches. Read more here and check out a trailer for Zemeckis' next movie down below.    GREAT NEWS Marvel narrowed down choice for Black Widow director: Cate Shortland, Amma Asante and Maggie Betts were named as shortlisted candidates to helm Marvel's Black Widow, which is committed to having a woman director. Read more here.   INCREDIBLE NEWS Incredibles 2 smashes records at the box office: The latest Pixar release, Incredibles 2, had a...
Read More



RELATED ARTICLES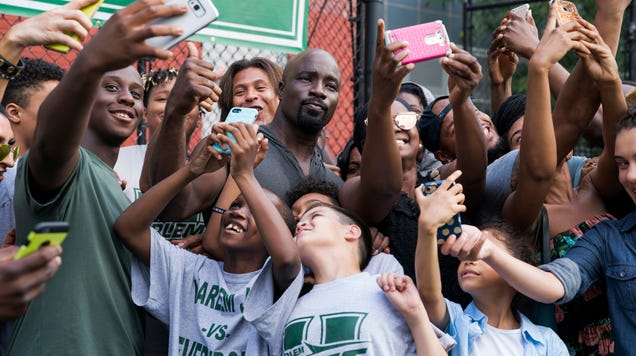 Episode 1: "Soul Brother #1" | Episode 2: "Straighten It Out" | Episode 3: "Wig Out" | Episode 4: "I Get Physical" | Episode 5: "All Souled Out" |


Read more...