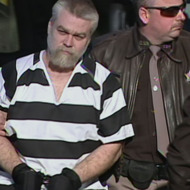 When Making a Murderer debuted on Netflix in December 2015, the world at large knew little or nothing about the murder of 25-year-old Wisconsin photographer Teresa Halbach. Within weeks, the people accused of killing her — Steven Avery and his nephew, Brendan Dassey — were the subject of worldwide discussion. ... More »

RELATED ARTICLES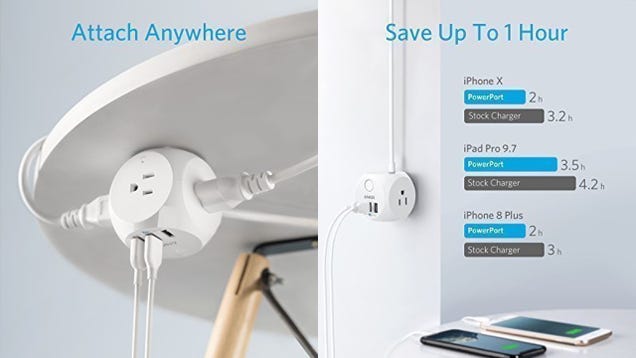 We've seen power cubes with more ports and outlets from other manufacturers, but Anker's take on the category has a few nice touches. While it leaves one side of the cube empty, it does come with adhesive pads that let you mount it on a wall or underneath a desk. It normally sells for $26, but you can get it for just…

Read more...


Lars Petter Sveen's "Children of God," his first novel to be translated into English, presents a problematic portrayal of Jesus Christ.

RELATED ARTICLES
James Patterson offers movie reviews; John Sandford provides statistics on his use of profanities; Tana French promises readers something remarkable.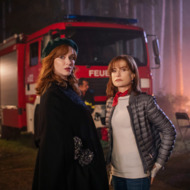 Horror is a genre in conversation with itself — more so, perhaps, than any other genre, because the topic of conversation is always ultimately the same. Horror filmmakers study the things that frightened them, then reimagine, refine, and revise them, the better to unleash their own specific fears upon new ... More »
Six new paperbacks to check out this week.
Daniel Radcliffe, Cherry Jones, and Bobby Cannavale star in the Leigh Silverman-helmed production at Studio 54.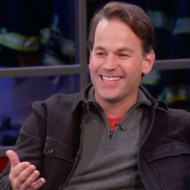 Ahead of making his Broadway debut with his one-man show The New One next month, Mike Birbiglia stopped by last night's Jimmy Kimmel Live in Brooklyn to chat with Kimmel about everything from getting shit on by a bird on his way to the show to living in New York ... More »

RELATED ARTICLES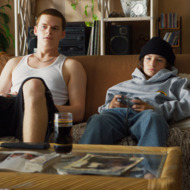 On the surface, aside from a brief shot of someone watching Goodfellas on a TV, there's nothing remotely Scorsesean about Jonah Hill's Los Angeles-set coming-of-age skater drama Mid90s. (Bear with me, I'm going somewhere with this.) The austere style, the oblique plotting, the understated performances — this isn't exactly Mean ... More »

RELATED ARTICLES
Here's what the movie gets right and what it doesn't
When it premiered in December 2015, Making a Murderer was a pop-culture hit for two reasons: It coincided with peak interest in the true-crime genre, and its presence on Netflix enabled interested viewers to binge deep into a story that had many sobering Easter eggs of information. It was the story of the 2005 murder of Teresa Halbach; two men who lived in Manitowoc County, Wis. — Steven Avery and his nephew Brendan Dassey — were arrested for the crime and convicted. ...


U.S. Defense Secretary Jim Mattis said it was too soon to say if the death of Gen. Abdul Razeq, the police commander in southern Kandahar, would hurt voter turnout, but added that the U.S. military's mission was unaltered. "We need to find who's done this," Mattis told reporters traveling with him in the southeast Asian city-state of Singapore. "But right now, we are going toward the election and we will continue to defend the Afghan people." Razeq, a survivor of numerous previous attacks, was killed outside the governor's office in the southern province on Thursday, when a bodyguard opened fire on a group of officials as they left a meeting.


When bestselling celebrity biographer, Lee Israel, is no longer able to get published because she has fallen out of step with current tastes, she turns her art form to deception, abetted by her loyal friend, Jack.Rated: RRelease Date: Oct 19, 2018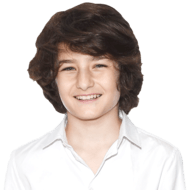 Sunny Suljic will talk about Jonah Hill for as long as you'll let him. Suljic's Mid90s director is everything to him, and he speaks more effusively about Hill than the way Bradley Cooper and Lady Gaga talk about each other, combined: "When I first met Jonah, he was really chill," ... More »
"Dude, you wanna crash the mall?" Avril Ramona Lavigne arrived in the early 2000s charts like she was strutting out of a Hot Topic,...
Vocal powerhouse Bebe Rexha poured her heart out with a lively performance of "I'm a Mess" on Jimmy Kimmel...
As it turns out, Netflix isn't really all about the Washingtons. The streaming giant has opted to cancel the multicamera comedy All...
Sibling truces, outrageous wordplay, being a kid in Beijing and more in the latest delights for the smallest readers and listeners.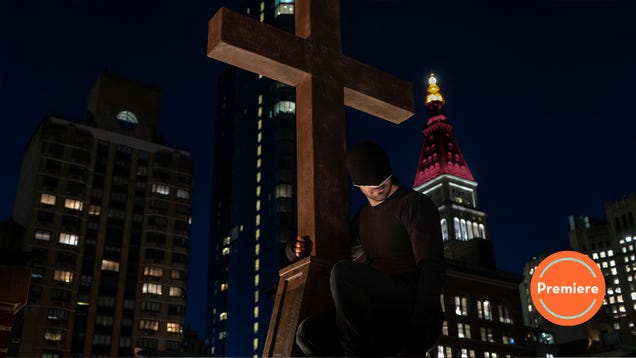 Daredevil is a show built from familiar pieces assembled in unexpected ways. You see that most clearly in the show's conception of Matt Murdock. Given his guilt-ridden demeanor, obsession with vigilante violence, and dead-dad issues, Matt could easily feel like a Batman knockoff. Yet rather than…

Read more...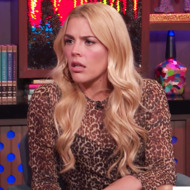 In Busy Philipps's memoir This Will Only Hurt a Little, she tells a story about being assaulted by James Franco on the set of Freaks of Geeks, where he grabbed her after she hit him in the chest for a scene, "screamed in my face, 'DON'T EVER TOUCH ME AGAIN!'" ... More »
Gustav Moller's ingeniously lean thriller builds tension from little more than one police officer, two rooms and a frantic telephone call from a kidnapped woman.
A new generation of players is challenging the genre's stuffy reputation. Ezra Collective, a five-piece band, is one of the scene's breakout acts.
Most critics award the film two to four stars - arguing it's a good but predictable effort.
The FIAC contemporary art fair stands to benefit from uncertainty around Brexit and the return of visitors to Paris city after the 2015 terrorist attacks.
Nate Chinen on "jazz for the new century"; Wendy Lesser's biography of a great choreographer; and the most entertaining theatrical rivalry ever.
Derek Leebaert's "Grand Improvisation" tells a complicated story of post-World War II Europe with Washington often operating in a fog.
Busy Philipps is frustrated with how the media used her book to create 'clickbait.'


Here are a bunch of little bites to satisfy your hunger for movie culture:   Alternate Ending of the Day: In honor of its home video release this week, here are some funny animated ideas for how Ant-Man and the Wasp should have ended:   VFX Breakdown of the Day: For Wired, Marvel Studios VP of visual effects Danielle Costa breaks down the design and digital effects of Ant-Man and the Wasp:   Movie Science of the Day: For Vulture, meteorologist Stephanie Abrams discusses the authenticity of weather in movies, including The Wizard of Oz and Mad Max: Fury Road:   Movie Comparison of the Day: Couch Tomato shows 24 reasons why Jason X is basically a remake of Alien: Resurrection:   Vintage Image of the Day: Jean-Claude...
Read More


When a gassy essayist and a pesky researcher are forced together by a crusading editor you get a topical comedy with a lot to prove.

RELATED ARTICLES
As drugstore candy displays have been reminding us since August, Halloween is fast approaching-and, as always, TV is on it. Family sitcoms are going wild with topical costumes. The Food Network has draped itself in spun-sugar cobwebs. Freeform is wall-to-wall hocus pocus. But you needn't be privy to Netflix's closely guarded audience data to understand…
TBS took the no. 1 spot in the Wednesday cable…
Between the Saw series, the Insidious movies and The Conjuring Universe, James Wan has become one of history's greatest horror franchise producers. Now he's shepherding another to theaters, if The Curse of La Llorona proves as successful as all his other brands. There's already been enough confidence in the upcoming feature for Wan to pluck its director for The Conjuring 3.  The first teaser trailer for La Llorona further promises something to look forward to, especially for fans of the Conjuring movies, the latest installment of which, The Nun, is going strong at the global box office to the tune of more than $350 million. Find out all you need to know about La Llorona and then check out the trailer down below.  Here's everything we know about The...
Read More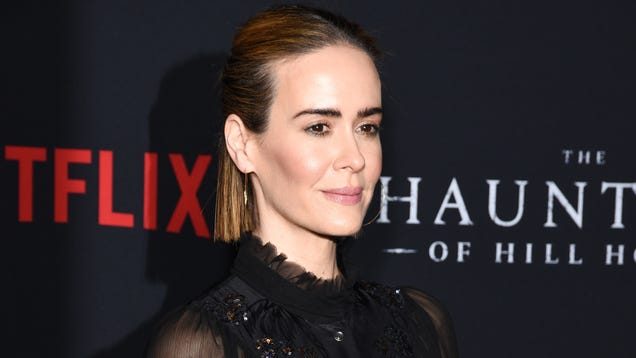 This week, FX's American Horror Story: Apocalypse finally (finally) returned to Murder House, the setting of the show's solid first season, and American Horror Story staple Sarah Paulson made her directorial debut with the landmark episode. Variety talked to Paulson about what it was like to direct for the series, and…

Read more...


MISSOULA, Mont. (AP) — President Donald Trump suggested without evidence Thursday that Democrats or their allies are supporting a "caravan" of Central American migrants who are traveling north aiming to enter the United States.



RELATED ARTICLES
The play about the world of fact-checking, starring Bobby Cannavale, Cherry Jones, and Daniel Radcliffe, opened October 18 at Studio 54.
Unsurprisingly, the season 9 premiere of "The Walking Dead" had…
Tony winner Diane Paulus directs Emily Mann's new play, which opens October 18.
Aaron Martinez, 14, was able to sneak out after disabling the home Wi-Fi.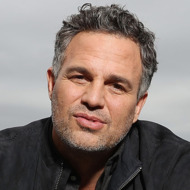 Finally, charming, handsome Hollywood heartthrob Mark Ruffalo will share the screen with a scene partner equal to his talents, also Mark Ruffalo. According to TVLine, Mark Ruffalo and Mark Ruffalo have signed on to star in an HBO mini-series adaptation of Wally Lamb's novel, I Know This Much Is True, ... More »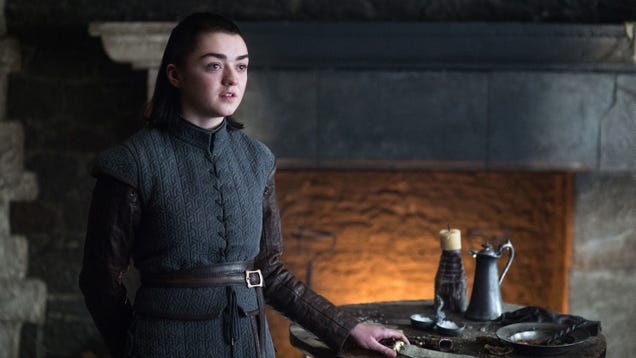 Forget all of the vague comments about finality, we now have some real details about what's going to happen in one beloved Game Of Thrones character's final scene—though the details are, naturally, pretty vague. This is courtesy of The Guardian, which sat down with Maisie Williams to talk about her new role in a…

Read more...



RELATED ARTICLES
General Scott Miller, the top U.S. commander in Afghanistan who had been at a meeting with Razeq and the governor of the southern province of Kandahar only moments earlier, was not injured in the attack. Kandahar Governor Zalmay Wesa was severely wounded and contradictory reports about whether he had survived could not immediately be resolved. Taliban militants claimed responsibility for the assault, which decapitated the security command in one of the country's most strategically important and contested provinces.


Game of Thrones: Maisie Williams describes her final scene


It's tradition for Sikh parents to turn to the Guru Granth Sahib, our holy


Police are investigating reports of reports of an "active shooter" at a defence company General Dynamics in Portsmouth, Virginia. The call was received earlier in the day fro a security guard on site and Portsmouth police have called for people to stay clear of the area. Police are investigating a report of an active shooter at 2 Harper Ave. Dispatch received the 911 call at 1146am.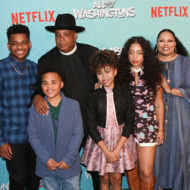 All About the Washingtons, the multi-camera comedy starring Joseph Simmons, had been cancelled by Netflix, according to Deadline. The show was originally produced for ABC, who passed on it, and it then received a ten-episode series order from Netflix. The decision not to renew it comes two months after the ... More »
The merger comes at a moment when big publishing houses are still adapting to the shift toward online retail and marketing.
What you need to know from today's TV, music and movie news.
Here are CBS' renew/cancel standings for week 3 of the…
Here are ABC's renew/cancel standings for week 3 of the…

RELATED ARTICLES
Marshmello notches his third No. 1 and Bastille boasts its first on Billboard's Dance/Mix Show Airplay chart (dated Oct. 20) with "Happier...

RELATED ARTICLES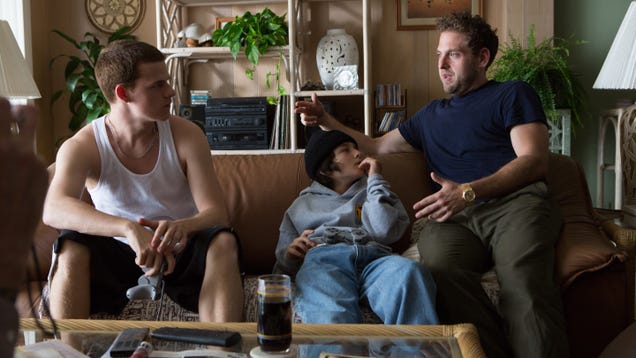 We've enjoyed watching Jonah Hill's progression as an actor over the years, from a comedic bit player in The 40-Year-Old Virgin to an honest-to-goodness leading man. Now, Hill is embarking on a new venture: His directorial debut. That film, the coming-of-age tale/ode to '90s skater culture Mid90s, opens in select…

Read more...


The Public Theater celebrated the official opening of Jane Anderson's play about Joan of Arc, directed by Matthew Penn, October 17.
A-list cast turn story of elderly mother suffering from Alzheimer's into a touching, poignant story of the ties that bind
The film, directed by Paul Dano and starring Carey Mulligan and Jake Gyllenhaal, is a domestic drama both sad and terrifying.
Gustav Moller's ingeniously lean thriller builds tension from little more than one police officer, two rooms and a frantic telephone call from a kidnapped woman.
The new play, directed by Leigh Silverman, opens October 18 at Studio 54.
The killer was identified by authorities as 18-year-old Vladislav Roslyakov, who reportedly legally bought the gun used to kill students and teachers before killing himself in the college library. Banners that read "Kerch, October 17 2018" and "We are crying" appeared on the memorial on Thursday morning. Students and teachers at the college were among the crowd of mourners.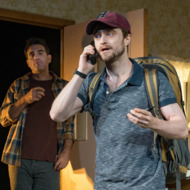 "There is such a thing as poetic, ecstatic truth. It is mysterious and elusive, and can be reached only through fabrication and imagination and stylization." —Werner Herzog"Look, Americans are their own fact-checkers. People know, they have their own facts and figures, in terms of meaning which facts and figures are ... More »
In Istanbul, Turkish investigators for a second time searched the Saudi consulate where Khashoggi - a U.S. resident and Washington Post columnist who was a strong critic of Crown Prince Mohammed bin Salman - vanished on Oct. 2, seeking clues about an incident that has caused an international outcry. Trump acknowledged for the first time that Khashoggi had likely been killed. It's very sad," Trump told reporters before boarding Air Force One on a political trip.


Netflix's new series is a slow burn, but the scares do come. Fans on Twitter say they're afraid to turn out the lights at night.


An armed 18-year-old student in the Black Sea port city of Kerch killed 20 people, most of them fellow pupils, and wounded dozens at his college on Wednesday, law enforcement officials said. The suspected attacker was found dead from a self-inflicted gunshot wound after an attack that also saw a bomb set off in the college canteen. A second explosive device was found among the suspect's personal possessions.


Melanie Marden told Inside Edition in an exclusive interview that she didn't intend to offend first lady Melania Trump.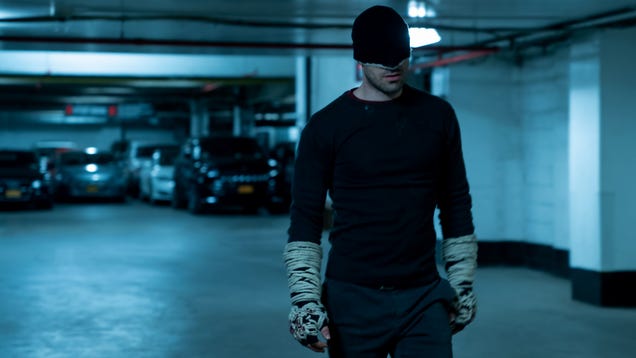 The third season of Marvel's Daredevil finds the series and its hero getting back to basics. New showrunner Erik Oleson (of Arrow and The Man In The High Castle) sends Matt Murdock, a.k.a The Devil Of Hell's Kitchen (Charlie Cox), back to the streets—and rooftops—of the city he's sworn to protect, trading the…

Read more...


As she reprises her role in 'Halloween,' the actress reflects on what Laurie Strode and Michael Myers mean today
In her new memoir, "This Will Only Hurt a Little," Busy Philipps breaks down interesting celebrity anecdotes, including Lady Gaga and James Franco.         
Facebook's roughly 900-square-foot room, which it recently showed to journalists, is a visual representation of the company's commitment to dramatically improving communication and security ahead of the U.S. midterms.
Live sports broadcasts continued to dominate the Tuesday cable ratings…
We didn't review "Halloween" in 1978 because of a newspaper strike. Forty years later, our critic takes a new look at John Carpenter's masterpiece.
David Gordon Green's sequel to the horror classic brings Michael Myers back for blood.
In "Boomer1," the internet is the battleground for generational warfare.