Katy Perry's "Daisies" broke into the top 10 on Billboard's Adult Pop Songs airplay chart this week (dated July 4), catapulting Perry in a new league with other esteemed pop acts.

RELATED ARTICLES
By the time the invasion of France began, American bomber losses had dropped to negligible proportions, and the Luftwaffe had been virtually driven from the skies over its own homeland.


The ViacomCBS-owned cable network is reviving Beavis and Butt-Head, with series creator Mike Judge returning to re-launch and re-imagine the franchise.
He was "probably going to come out in college."
Fox News host Tucker Carlson continued his relentless attacks on social justice movement Black Lives Matter on Wednesday night, likening the protests over police brutality to coronavirus while describing the city where George Floyd was killed as "our Wuhan."Carlson led off his top-rated Fox News primetime program by referencing COVID-19, a disease that has currently killed roughly 130,000 Americans, in an effort to draw a comparison to the recent push for racial justice kicked off by Floyd's late-May death."We spent an awful lot of time this spring talking about viruses and how they spread," he proclaimed. "One person infects another person who infects a third who then has contact with a larger group of people and infects 20 more, each of whom, and you know how it works. It's exponential. Pretty soon, individuals thousands of miles from the source of the outbreaks start getting sick."Pivoting to the BLM movement, the conservative host asserted that "craziness spreads very much the same way," adding that a "single lunatic can pass a debilitating case of it to millions of others with just one appearance on MSNBC" or via Twitter."Hysteria is the most communicable disease known to man," Carlson declared. "And we're now living through a pandemic of it.""On Memorial Day weekend, a man called George Floyd died in police custody in Minnesota," he continued. "That's where this outbreak first began. Minneapolis was our Wuhan. The first cases appeared a little over a

RELATED ARTICLES
Lawyers for Mary Trump and Simon & Schuster plan to immediately appeal the ruling.


Comedy Central announced on Wednesday (July 1) that it's reviving the beloved Beavis and Butt-Head series for two seasons plus additional spinoffs and specials.
From Saint Seiya to Soul Eater, some truly great anime has found its way onto the streaming service.
The business owes much of its wealth to the work of Black artists but has just a handful of Black executives in its most senior jobs. Companies large and small say they're devoted to change.
With the coronavirus pandemic still largely keeping people in their homes around the world, many are wondering when they'll get to see their favorite acts live again. For fans of Elton John, a creative new solution is on the horizon.

RELATED ARTICLES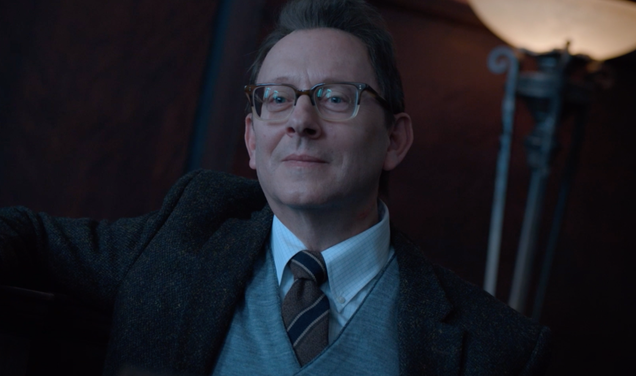 Pandemic-related lockdowns have given some of us a chance to catch up on shows that got lost in the premiere shuffle earlier this year, including Michelle King and Robert King's Evil. The increasingly supernatural-skewing procedural follows priest-in-training David Acosta (Mike Colter) and forensic psychologist…

Read more...


The president also slammed New York City Mayor Bill de Blasio's decision to reallocate $1 billion of the police department's annual operating budget.


Every month, subscription streaming services add a new batch of titles to their libraries. Here are our picks for July.
Last month multiple media reports suggested that the Russian military's new T-14 Armata tank had been "battle-tested" in Syria.


The Black Eyed Peas debut at No. 3 on Top Latin Albums Chart
This moving documentary profiles a singer who has become an influential activist in Hong Kong.
The chief executives of the four U.S. tech giants -- Amazon.com, Facebook, Alphabet's Google and Apple -- will testify before the U.S. Congress in late July as part of an ongoing antitrust probe into the companies, according to two sources familiar with the matter. Amazon's Jeff Bezos, Facebook's Mark Zuckerberg, Sundar Pichai of Google and Apple's Tim Cook will appear as part of the probe by the House of Representatives Judiciary Committee's antitrust panel, the sources said.


The latest in series of alleged dog whistles and outright white nationalist messages from Trumpworld comes in the form of an $88 baseball.


The incident is the fifth fighter jet crash—and the second fatal one—in six weeks.


Taking the offensive after her narrow primary win, Democratic Senate nominee Amy McGrath challenged Senate Majority Leader Mitch McConnell to disclose what he knows about intelligence assessments suggesting Russia offered bounties for killing U.S. troops in Afghanistan. McGrath, a former Marine pilot, tweeted Wednesday that she's "disgusted that nothing's been done" in response to the assessments and demanded McConnell "man up and tell the truth." "Mitch, you get regular security briefings," McGrath tweeted.


Billboard and Vibe hosted the "Facing the Music: The Fight for Criminal Justice Reform in America" panel Wednesday (July 1).

RELATED ARTICLES
The live stream benefits The Actors Fund.
Whedon's actions were also called "completely unacceptable."
It's a complicated story about bounties and back channels. Let's break it down.


Political analysts see the chances of Democrats winning enough seats to seize control of the Senate in the Nov. 3 U.S. election rising, with President Donald Trump's sliding poll numbers endangering a growing number of Republican incumbents. McConnell, a tenacious political survivor, has endured election challenges in the past and is still expected to defeat McGrath, who on Tuesday emerged as her party's nominee to challenge him.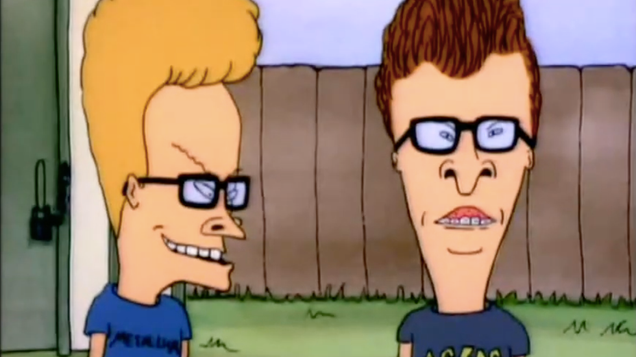 Once upon a time, Beavis And Butt-Head convinced our nation's pearl-clutching boomers that the next generation was lost, beholden as it was to the vacant chuckles and inane observations of "Buffcoat and Beaver." Now, those corrupted youths having come of age in a broken country, MTV's iconic duo will return to laugh…

Read more...


A film about persecuted gays and lesbians in Chechnya uses digital manipulation to guard their identities without losing their humanity. The step raises familiar questions about nonfiction movies.
The Rev. Georg Ratzinger, the older brother of Emeritus Pope Benedict XVI who earned renown in his own right as a director of an acclaimed German boys' choir, has died. The Regensburg diocese in Bavaria, where Ratzinger lived, said that he died Wednesday. Ordained on the same day as his brother, Ratzinger proved to be a talented musician and went on oversee the recording of numerous masterpieces and concert tours around the world by the Regensburger Domspatzen, a storied choir that traces its history back to the 10th century.


"We put together 600 lawyers and a group of people throughout the country who are going into every single state to try to figure out whether chicanery is likely to take place," Biden, the presumptive Democratic nominee, said on a video conference with donors to his campaign. Biden's remarks come as the candidate offers dire warnings about efforts by Republicans to cheat in the Nov. 3 election while also criticizing his election opponent, Republican President Donald Trump, for undermining confidence in the vote. A senior political adviser and top lawyer for Trump's campaign, Justin Clark, said Biden is lying and stoking fear while Democrats are trying to "fundamentally change" how elections are conducted, an apparent reference to their support for widespread mail-in voting.


It's a bad day for the defense.
Plus, moves for Chris Malinchak and Martin Garrix.
Facing a $9 billion loss in tax revenues, city leaders cut agency spending across the board, including the Department of Cultural Affairs.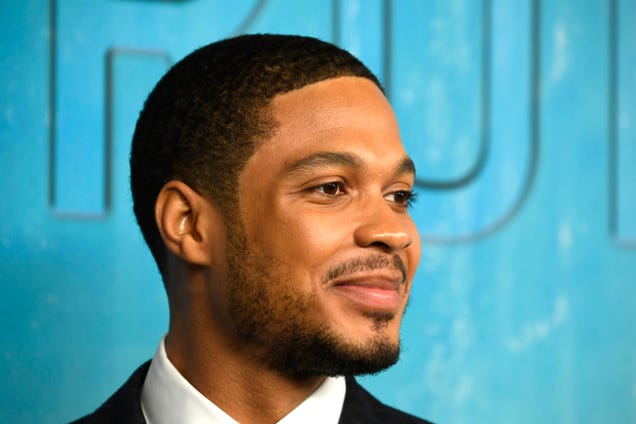 Ray Fisher, the actor who portrayed the superhero Cyborg in Justice League, has taken to Twitter to call out filmmaker Joss Whedon for the second time this week. On Monday, Fisher tweeted a video clip from a Justice League panel at Comic-Con, during which the actor praised Whedon as a "great guy" and said that Zack…

Read more...


Patina Miller, Amber Gray, and more sing on this batch of original songs about life in quarantine and a hopeful future.
This documentary turns a tender eye toward a bright teenager who hopes to never leave her decaying Scottish hometown.
Hot pursuits are a staple of summer blockbusters — remember them? — so we asked the director Justin Lin to break down five of our favorites.
A real-world catastrophe has forced us to hit pause on enjoying the spectacle of our own domination. Maybe that's a good thing.
The director of "F9" and other "Fast & Furious" films narrates a look at some of cinema's coolest chases sequences.
Rayshard Brooks' widow said the ex-officer was dangerous and asked the judge to deny bail.


Paris Jackson shines under her own spotlight for the premiere of her and her boyfriend/The Soundflowers bandmate Gabriel Glenn's Facebook Watch docuseries Unfiltered: Paris Jackson & Gabriel Glenn today (June 30).

RELATED ARTICLES
Remembered for his adaptations of "I Never Promised You a Rose Garden" and "The Great Santini," he prided himself on knowing his characters inside and out.
White House press secretary Kayleigh McEnany has defended the president over reports that Russia offered Taliban fighters a bounty on U.S. soldiers killed in Afghanistan.


Reiner, the creator of "The Dick Van Dyke Show" and director of acclaimed comedies with Steve Martin and others, excelled at spotlighting the unique comic gifts of his collaborators.
After composing and arranging for big bands, he gave the world melodies like "The Shadow of Your Smile," "Emily" and "Suicide Is Painless."
The most dramatic moments at the Juno Awards, which were belatedly presented on June 29, came at the top of the show, where the Junos were remarkably forthright about their need to diversify and how the show was late to acknowledge soul, reggae, rap and other forms of Black music.
Ali has called Johnson his "dream role."
Stars like Walk the Moon, Isaac Dunbar, Cam, Shea Diamond, Citizen Queen, Christian French, Saygrace and more joined the stream to offer up special performances to raise money for HRC — here's just a few of our favorites:

RELATED ARTICLES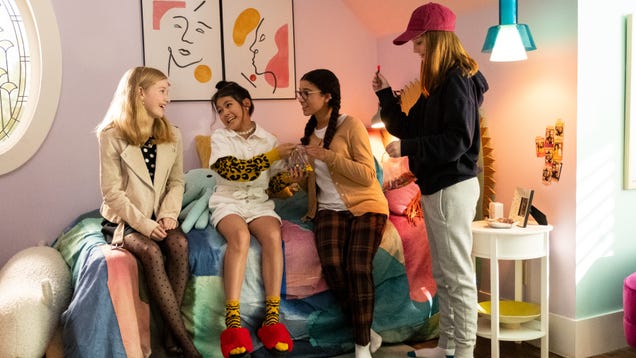 With compelling conflicts, a racially diverse cast, and strong performances from its leads, Netflix's The Baby-Sitters Club is the best screen adaptation of the book series yet. Fans of Ann M. Martin's novels, which follow a group of tweens who launch a babysitting business, will be heartened by the new series from…

Read more...


The City Council approved a budget last week that reduced citywide arts funding to $5.84 million, a cut of 40 percent.
David France's documentary follows a group of courageous Russian activists working to rescue victims of an anti-L.G.B.T.Q. crackdown.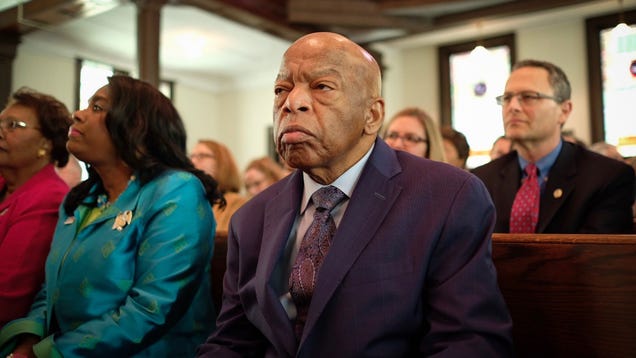 John Lewis' numerous contributions to the American civil rights movement have garnered him near-universal acclaim and admiration. An activist leader from an early age, he organized sit-ins in Nashville while attending nonviolent workshops run by elder statesmen like Rev. John Lawson. He was one of the original Freedom…

Read more...


The actor and comedian debuts his first Netflix special, and a documentary on the persecution of L.G.B.T.Q. Chechens airs on HBO.
The Silence of the Lambs, What Lies Beneath, The Guest, and more.
On Friday's episode of "Real Time," Bill Maher used the "New Rules" segment to mock white people for "culturally appropriating" the Black Lives Matter movement. But he also asked activists to go just a little bit easier on white people who might be trying to join the movement but still have some more learning to do to get caught up.'New rule: black people have to demand that white people stop culturally appropriating how mad they are about racism. It's great that Caucasians have finally joined the fight for racial justice in unprecedented numbers, but hating racism the most? You can't steal that," Maher began.Maher joked that "Elvis taking little Richard's act, that was bad enough," and then he mentioned Victor Sengbe, a Black Oakland resident who hung ropes around his local park to serve as exercise aids, but ended up being condemned as racist by Oakland's mayor, Libby Schaaf, because they resembled nooses.Also Read: Bill Maher Imagines Future Headlines From His Summer Break: 'All Musicians on Earth Demand Trump Stop Playing Their Music'"She said, 'These incidents will be investigated as a hate crime.' Why is this white woman seeing racism where a black man isn't? The mayor also said, 'intentions don't matter.' But they do matter," Maher said before transitioning to his main point. "And white people need to stop trying to cancel other white people whose heart is in the right place but don't get it exactly right


Kevin Bacon and Amanda Seyfried star in the psychological thriller You Should Have Left, written for the screen and directed by David Koepp (Jurassic Park). Bacon and Seyfried portray Theo and Susanna, a married couple with a darling 6-year-old daughter, Ella (Avery Essex). Theo and Sussan's marriage, however, is anything but happy and peaceful, so they decide to spend time together as a family in a beautiful, modern home in a remote area in Wales. What happens there soon imperils their...

Read More

Read Comments


Our poetry columnist reviews "My Baby First Birthday," by Jenny Zhang, "Toxicon and Arachne," by Joyelle McSweeney, and "DMZ Colony," by Don Mee Choi.