UPDATE: Disney has now confirmed the company's acquisition of 21st Century Fox. Here's the portion of the press release that may excite movie fans the most:  "The agreement also provides Disney with the opportunity to reunite the X-Men, Fantastic Four and Deadpool with the Marvel family under one roof and create richer, more complex worlds of inter-related characters and stories that audiences have shown they love. The addition of Avatar to its family of films also promises expanded opportunities for consumers to watch and experience storytelling within these extraordinary fantasy worlds." (Original article follows.)   Long ago, the Star Wars movies were released by Fox. Then Disney acquired Lucasfilm in 2012, and now the Mouse House is busy...
Read More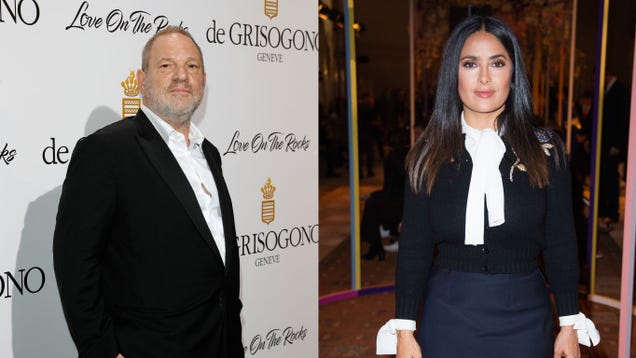 In an op-ed published in The New York Times, Salma Hayek revealed the extent to which Harvey Weinstein, who''s now been accused by about 90 women of sexual harassment or assault, was also 'her monster.' Hayek collaborated with Weinstein on her 2002 film Frida, a partnership she initially considered a once-in-a-lifetime…

Read more...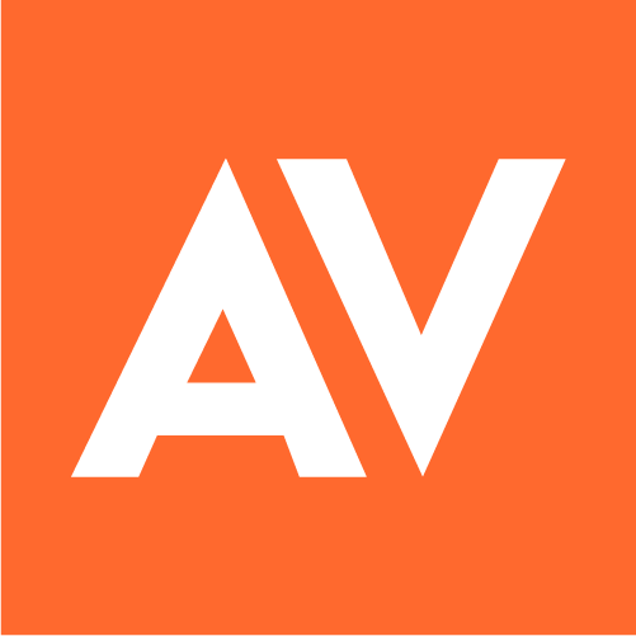 The Marvelous Mrs. Maisel: A | Riverdale: C- | Vikings: B | Happy!: B- | Mr. Robot: A- | Designated Survivor: C+ | She's Gotta Have It: C

Read more...


Jezebel Morgan Spurlock Admits to Past Sexual Misconduct In Social Media Post, Says He's 'Part Of the Problem' | Deadspin USMNT Starlet Josh Sargent Inadvertently Offers Scathing Indictment Of MLS | The Root Washington State Bar Manager Brutally Attacked While Defending Black Bartender From Racist Customers | Splinter…

Read more...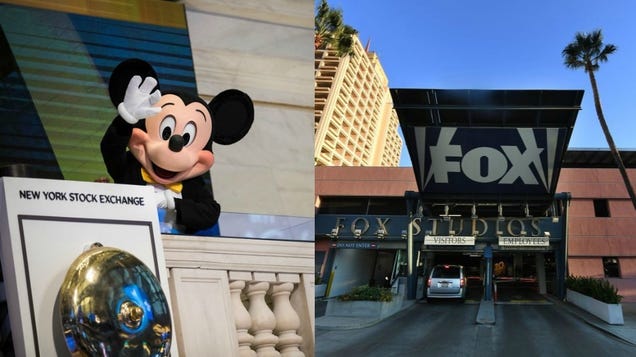 After weeks of publicly mulling over a merger, Disney confirms it is buying some of 21st Century Fox''s assets, including of course its movie and TV studios, for $52.4 billion in stock.


Read more...



RELATED ARTICLES
From 'The Last Jedi' to 'Solo: A Star Wars Story'

RELATED ARTICLES
With his forthcoming album Pressure set for release this Friday (Dec. 15), Jeezy took to the stage of The Late Show with Stephen Colbert on...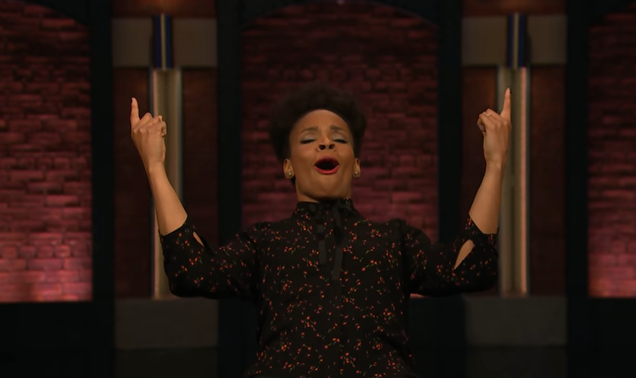 After black voters in Alabama voted for Democrat Doug Jones and against bigot and accused child molester Republican Roy Moore to the tune of 98 per cent, Late Night With Seth Meyers' writer, performer, future sitcom star, and general force of charm and delight in the world Amber Ruffin took to the stage for an Alabama…

Read more...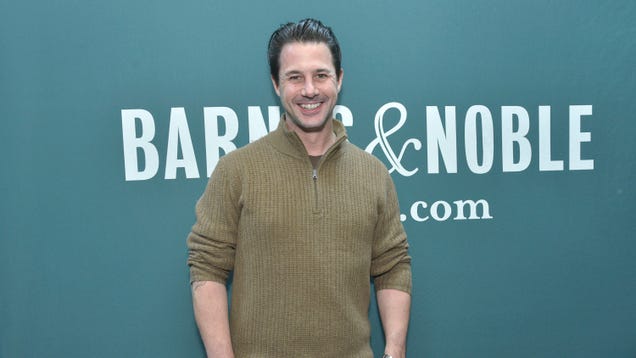 Variety reports that The Great American Baking Show—ABC's answer to the British culinary hit—is being pulled off the air, after fielding sexual harassment claims against judge Johnny Iuzzini. The claims against the well-known pastry chef came to light late last month, just a few days before the series aired its…

Read more...


Ah, the tweetstorm—the last refuge of the person who has something urgent to say, whether it''s denouncing the serial abuser who''s in the highest government office or just slamming Porgs, that simply cannot be summed in 140 to 280 characters. It is by no means an efficient way of getting something off your chest, what…

Read more...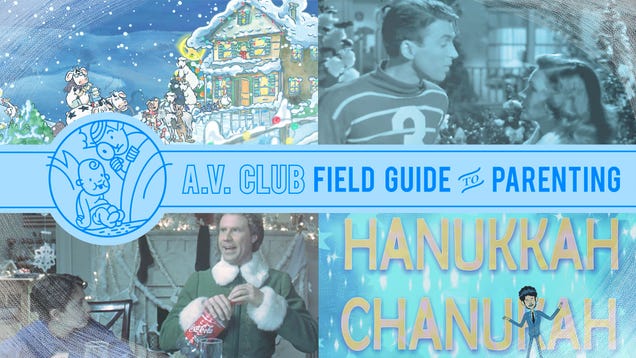 Our A.V. Club Field Guide To Parenting is designed to guide you toward the best kids'' books, shows, movies, and music, just like we do with The A.V. Club for adults. Every month or so, we feature a new subject with a few essential pop culture takes parents should know, saving you from the mountains of kids'' dreck out…

Read more...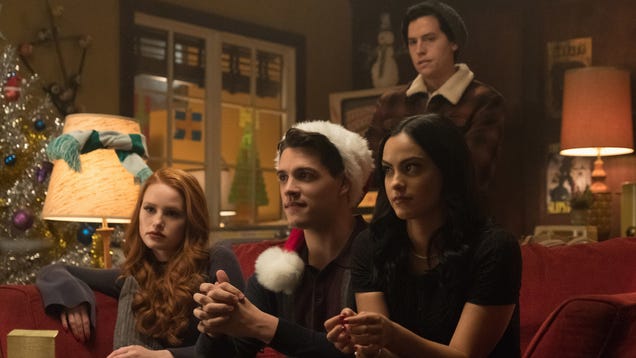 Riverdale says goodbye to 2017 with a holiday-themed episode that puts the focus on family bonds, and answers the season's biggest question—or does it?

Read more...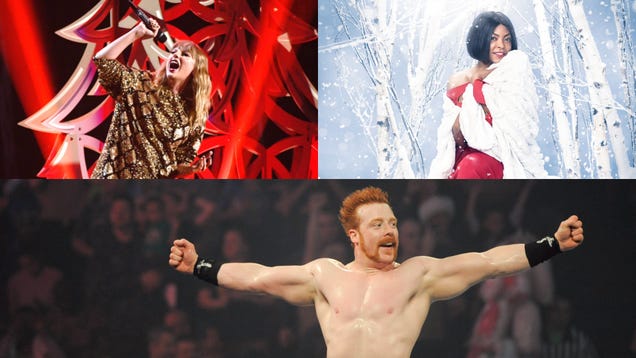 Here''s what''s happening in the world of television for Thursday, December 14. All times are Eastern.


Read more...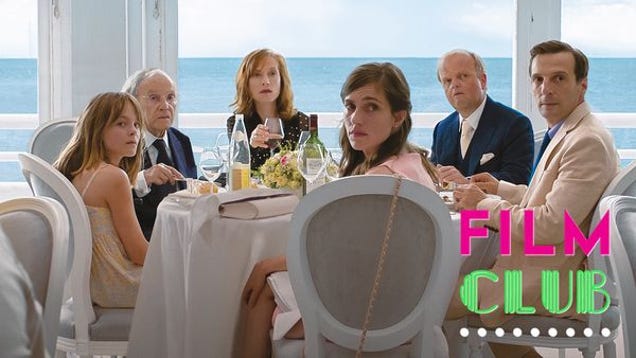 In today''s second edition of Film Club, A.V. Club film editor A.A. Dowd and staff critic Ignatiy Vishnevetsky are discussing the latest—and possibly final—film from Michael Haneke, Happy End, a family drama set in Northern France during the European refugee crisis. If this is in fact Haneke''s last film, it functions…

Read more...


Nancy Buirski''s film is one of multiple layers and marvelous gumption.
Bill Pullman stars in this Montana-set western, which tips its cowboy hat to classics of the genre.
Joe Biden is offering another apology to Anita Hill.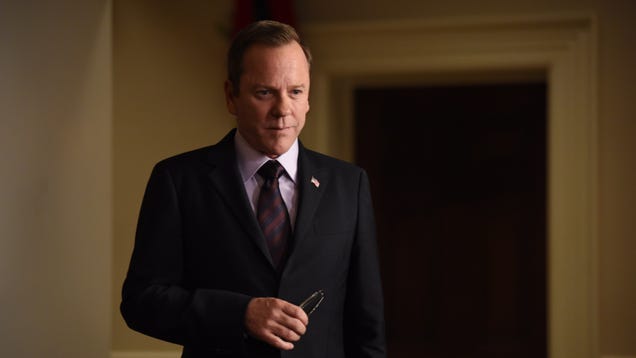 For its mid-season finale, Designated Survivor makes a bold choice: to spin its wheels a bit while it patiently waits for the moment when it can kill somebody off. Unsurprisingly, it's not a great approach. It's hard to earn any sort of catharsis when the big emotional moments — Alex's death and Hannah's shooting of…

Read more...


The season finale of 'Mr. Robot' was thick with reveals and reconciliations, and cycled through suspense, tragedy, high melodrama and horror spectacle.

RELATED ARTICLES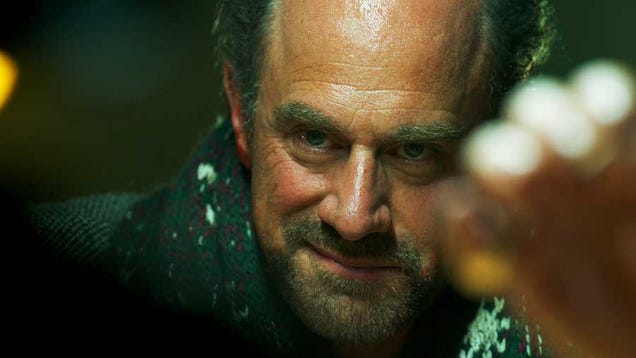 After a slam-bang premiere episode, it''s not surprising that Happy!''s follow-up episode was slightly less high-octane. It still had some great action sequences, good jokes, and some incredibly creative camera work, but it wasn''t as captivating as the premiere. Luckily, the show isn''t pussyfooting around with setting…

Read more...


This documentary from Thomas Morgan, about a female entrepreneur establishing a business just south of Beirut, is a stirring tale of empowerment.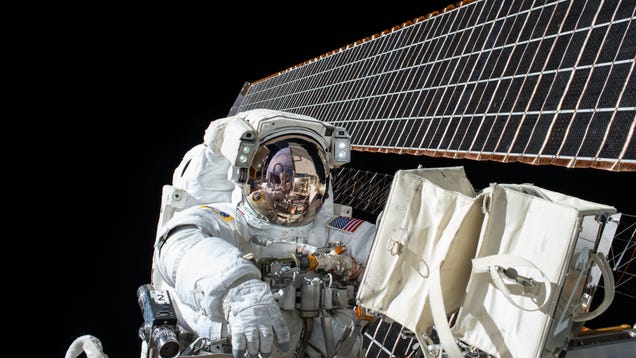 Very few people can relate to the characters in Star Wars like the astronauts working on the International Space Station can. After all, they're the closest thing our universe has to the space-faring adventurers of the Rebel Alliance, since they also live among the stars and believe in an invisible Force that…

Read more...


MIAMI (AP) — The Latest on the trial of a Florida woman accused of fatally beating her toddler (all times local):


The sci-fi drama is written and directed by Alex Garland, the filmmaker behind 'Ex Machina.'

RELATED ARTICLES
The family of a five-year-old boy who was injured last month in a bloody Texas church shooting is appealing to the public to help them bring a bit of holiday cheer to the boy this Christmas. Ryland Ward, who was shot five times in the First Baptist Church last month, is still in the hospital after the shooting. 'You got so many nice people that are sending a card and a dollar to Ryland,' Sandy Ward, his grandmother, told local news.




The opening scenes of 'The Ballad of Lefty Brown' will no doubt seem familiar and comfortable to any viewer with even the slightest working knowledge of the Western film genre. In them, we see legendary lawman Eddie Johnson (Peter Fonda) dispensing his own brand of justice to yet another outlaw. With him is Lefty Brown (Bill Pullman), his longtime friend and sidekick, and while the 65-year-old Lefty isn''t much good at most things, Eddie is nevertheless loyal to him, even going so far as to considering leaving his ranch in Lefty''s care while he goes off to Washington to serve as the newly elected Senator from the state on Montana. This is a decision that Eddie''s wife (Kathy Baker) does not approve of at all, fearing that Lefty, good-natured as he may be, is not cut out for such a responsibility and will run the entire thing into the ground. Like I said, you have seen this kind of setup before in any number of Westerns populated with larger-than-life heroic types like John Wayne and cantankerous goofballs like Walter Brennan or Gabby Hayes alongside him—but all of that ends just a few minutes into the movie when putative hero Eddie is shot dead and Lefty determines that he will assume the heroic role and bring his friend''s killer to justice, no matter how ill-equipped he may be for that duty.

Written and directed by Jared Moshe, who also helmed the 2012 Western 'Dead Man''s Burden,' 'The Ballad of Lefty Brown' is a solidly entertaining film that starts off as a sort of intriguing commentary on the beloved genre tropes (what would happen, after all, if Gabby Hayes was forced to take center stage instead of remaining in the margins throughout?). As Lefty gradually transforms from sidekick to hero, the movie transforms itself into a straightforward example of the Western genre that hasn''t been seen in a while—exciting, funny, sincere, and beautifully filmed in the great outdoors of Montana on 35mm. Moshe's film is also filled with nifty performances from a supporting cast that also includes Jim Caviezel and Tommy Flanagan as former colleagues of Lefty who want to track him down before he gets into too much trouble and Diego Josef as the young man who eventually steps into the role of Lefty''s own sidekick. Best of all, however, is Bill Pullman, whose performance as Lefty is right up there alongside his work in the cult favorite 'Zero Effect' as one of the very best of his entire career. He may be a goof but you can instantly understand what a man like Eddie would see in him and when Lefty is forced by circumstances to finally grow up and assert himself, his transformation is both endearing and absolutely convincing. 

While visiting Chicago in order to present 'The Ballad of Lefty Brown,' at the Chicago International Film Festival, Pullman and Moshe sat down with me to talk about the film, playing with genre conventions and the elements that go into making a great Western sidekick.

I have noticed that for the most part, Western movies tend to fall under one of two particular approaches. For a long time, you had the classic take in which the stories were told in a straightforward and direct manner—something like 'Stagecoach,' for example. In recent years, on the other hand, you have had Westerns that are oftentimes films that are about Westerns
A Netflix spokesperson said Andy Yeatman, a kids'' programming executive, was 'no longer employed' at the company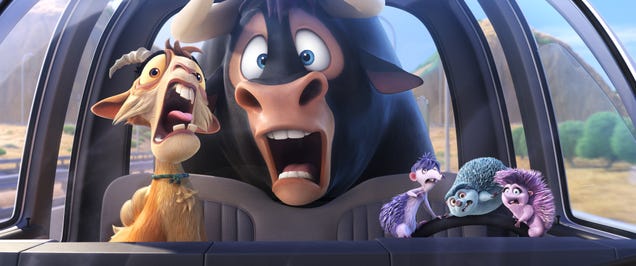 The children''s book The Story Of Ferdinand was a commercial success upon publication in 1936, outselling Gone With The Wind to become the No. 1 bestseller in the United States. Written by Munro Leaf and illustrated by Robert Lawson, the book follows a peaceful bull who would rather smell flowers than battle matadors,…

Read more...