Female-driven comedies "The Marvelous Mrs. Maisel" and "Fleabag" dominated the early awards at the Emmys on Sunday, picking up five statuettes for their stars and writers.

RELATED ARTICLES
Recent West End star Phoebe Waller-Bridge took home three awards over the course of the night for Fleabag.

RELATED ARTICLES
Amazon's "Fleabag" and HBO's "Chernobyl" have won three awards each. Jharrel Jerome won for his role in "When They See Us."
Rising rookie K-pop girl group ITZY will be touring Stateside early next year, the act announced Sunday (Sept. 22). The five-member team, which...

RELATED ARTICLES
Arguing that Donald Trump isn't a member of the intelligence community is painfully reminiscent of the legal gymnastics Robert Mueller used: Our view



RELATED ARTICLES
Once a hit TV show, now a hit movie: "Downton Abbey" exceeded expectations with an estimated $31 million in ticket sales.

RELATED ARTICLES
US President Donald Trump confirmed Sunday that he discussed former vice president Joe Biden and corruption allegations in a phone call with Ukraine's leader, adding to calls by Trump's opponents for his impeachment. A whistleblower's complaint sparked off accusations that Trump had sought to persuade President Volodymyr Zelensky to investigate a son of Biden, Trump's possible 2020 election challenger -- raising concerns of dangerous foreign meddling in the US election similar to the interference blamed on Russia in 2016. Trump said that the conversation, held in July, addressed alleged corruption involving Biden and his son Hunter, and he floated the possibility that a transcript could be released.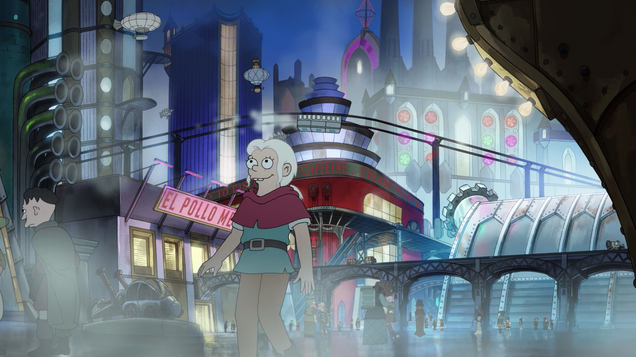 It was only a matter of time before science, or "stience," landed in Dreamland. The kingdom ruled by false magic and superstitions would eventually have to confront technology sooner or later. The citizenry probably couldn't predict that it would arrive in the form of an airship they just assume was a dragon, but when…

Read more...


The Jonas Brothers are currently on tour and therefore unable to attend the 71st annual Emmy Awards on Sunday (Sept. 22), but they're...
Lawmakers call for more details on a claim that Donald Trump pressured Ukraine's President Volodymyr Zelensky into investigating Joe Biden.


After opening with headliners Post Malone, Vampire Weekend and Zedd, the second day of Las Vegas' Life Is Beautiful festival on Saturday (Sept....

RELATED ARTICLES
In her book, "Know My Name," she fills in the details of her life before and after the Stanford sexual assault case that sparked outrage around the world.
After several days of tweeting in response to the restraining order his brother Nick Carter is seeking, on Sunday night (Sept. 22) Aaron Carter ...
One year after their Hamptons wedding, Gwyneth Paltrow and Brad Falchuk hit a red carpet together for the first time.



RELATED ARTICLES
A woman who was severely burned in Vermont is hoping for a second face transplant after doctors recently found tissue damage that likely will lead to the loss of her donor face.


Only those with new, specific and bold plans can command the podium and the ever-warming world's attention, Secretary-General Antonio Guterres said. As if to underscore the seriousness of the problem, the U.N.'s World Meteorological Organization released a science report Sunday showing that in the last several years, warming, sea level rise and carbon pollution have all accelerated. Brazil's, Poland's and Saudi Arabia's proposals for dealing with climate change fell short, so they're not on Monday's summit schedule.


African countries plan to call on the United Nations to declare a global climate emergency, among a set of demands to be presented at a climate summit in New York on Monday organised by the U.N. chief. Backed by African climate change negotiators, the statement is also expected to say that countries' climate action plans should be made legally binding, to ensure the 2015 Paris Agreement goals to limit global warming are met. African governments will also likely request more international funding to implement their plans to brake heat-trapping emissions and help their people adapt to more extreme weather and rising seas.


Lana Del Rey cast her spell over New York on Saturday (Sept. 21), kicking off the first leg of The Norman Fucking Rockwell! Tour at Northwell Health...
"My bosses never presumed to know better than I did about what I needed in order to do my job and honor Gwen Verdon," she said

RELATED ARTICLES
Porter won for playing ballroom emcee Pray Tell in FX's landmark series, "Pose."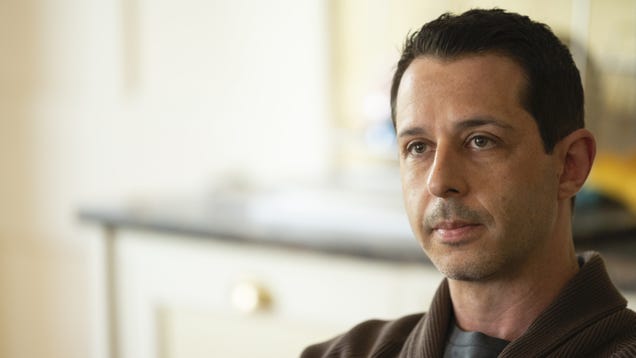 It's a jet-setting season of Succession, isn't it? From Iceland to Hungary to Argestes, the Roys seem to be spending more time outside of New York than in it. But, no matter where they go, the shit clinging to their Santonis just digs in deeper. Sure, a flirty Naomi Pierce (Annabelle Dexter-Jones) may be waiting for…

Read more...


"They are human beings, let's give them jobs," Arquette said. "Let's get rid of this bias that we have everywhere."


The entries are very creative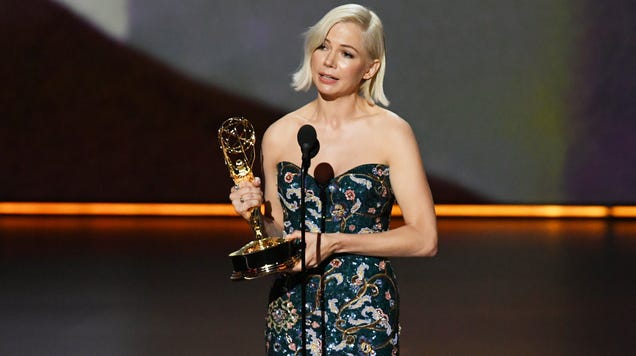 Michelle Williams just won her first Emmy (as Outstanding Lead Actress In A Limited Series Or Movie) for personifying Gwen Verdon in the FX mini-series Fosse/Verdon. It's an astonishing performance, as Williams completely inhabits the part of the Broadway legend, whose career unfairly took a back set to her…

Read more...


"Pose" star Billy Porter, sporting a crystal-studded black suit and an enormous hat, along with "Games of Thrones" stars Peter Dinklage, Maisie Williams and Gwendoline Christie were among early arrivals for television's Emmy awards on Sunday, where HBO's medieval fantasy series aims to crown its final season with a fourth best drama series statuette.
The internet can't make its mind up about "Orange Is the New Black" star Dascha Polanco's bold look on the purple carpet at the 71st Annual Primetime Emmy Awards.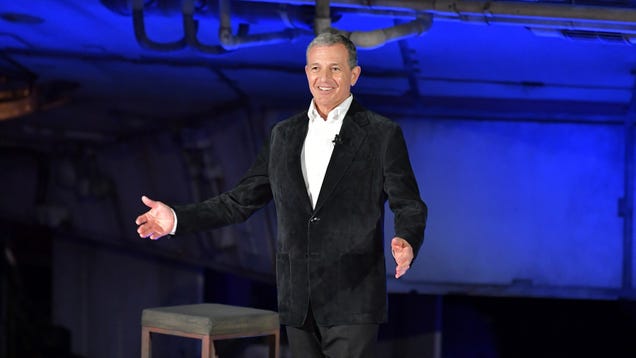 In 2016 (pre-election, if you want to join us in a Lost-style "we have to go back!"), the tech industry started to pick up on rumors that Disney was planning to buy a little-known, semi-popular social media website called "Twitter" that had yet to officially be involved in the systematic destruction of global…

Read more...


"Game of Thrones" nominee Peter Dinklage and series co-star Gwendoline Christie, "Hamilton" musical creator Lin-Manuel Miranda and British writer-actress Phoebe Waller-Bridge were among early arrivals for television's Emmy awards on Sunday, where HBO's medieval fantasy series aims to crown its final season with a fourth best drama series statuette despite an array of new contenders.
The Arab bloc in Israel's parliament abandoned its usual hands-off stance Sunday and endorsed former military chief Benny Gantz for prime minister, potentially giving him the edge over hard-line incumbent Benjamin Netanyahu. The historic move marked the first time in nearly three decades that the Arab parties backed a candidate for prime minster, reflecting their contempt for Netanyahu, who was accused of fomenting hatred of the Arabs during his re-election campaign. "Benny Gantz is not our cup of tea," said Arab lawmaker Ahmad Tibi.



RELATED ARTICLES
Broadcast primetime live same-day ratings for Saturday, September 21,…
Hollywood's nicest C.E.O. on the great family dramas of Hollywood — and why he, too, is disturbed by Twitter.
After two years on the run with the Islamic State group, Um Mahmoud just wanted to return home. When she finally made it to Raqqa with her daughters and grandchildren, she found her home partially burned but livable. The 53-year-old seamstress had returned from al-Hol camp, where 73,000 people, most of them families of IS militants, have been kept since the territorial defeat of the group in March.


Overwhelmed, Japan learned from its mistakes.


The actor stars in Soderbergh's "The Laundromat" and Almodóvar's "Pain and Glory"; and Jill Soloway's TV series wraps up as a musical.
Onstage at day 2 of the iHeartRadio Music Festival, Miley Cyrus opened the show and shouted out the other artists on the bill, especially hitmaking...
Due to the expansive nature of Off-Broadway, this list is not comprehensive.
The Broadway revival opened September 21, 1966, at the Broadway Theatre.
Friends: Debra Jo Rupp on playing Phoebe's sister-in-law Alice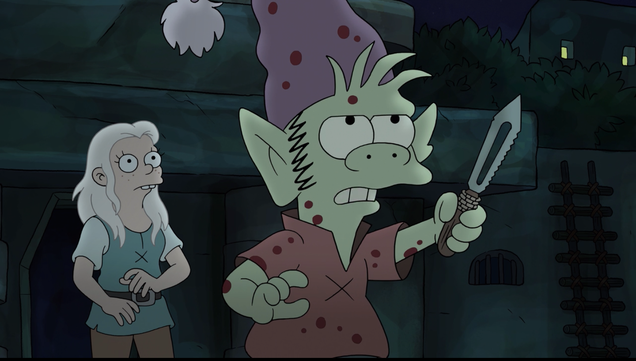 "Our Bodies, Our Elves" features everything a great episode of Disenchantment should have: a simple, absurd premise that utilizes the series' vast world; an adventure that introduces new, well-drawn characters and settings; and lots of jokes. While I broadly appreciate the serialized story in Disenchantment, "Our…

Read more...


Broadcast primetime live same-day ratings for Friday, September 20,…
Miley Cyrus mixed the old and the new during her opening set at the 2019 iHeartRadio Music Festival on Saturday night (Sept. 21), performing her new...
The 71st Annual Primetime Emmy Awards will be broadcast Sunday on Fox, airing live on both coasts, starting at 8 p.m. ET/5 p.m. PT.


"Friends" was beloved for its themes of unconditional love and life as twentysomethings. But there were some problems with the iconic television show.


Caitlin Doughty, the mortician, self-described death activist and "funeral industry rabble-rouser," has a new book, "Will My Cat Eat My Eyeballs?"
Broadcast primetime live same-day ratings for Thursday, September 19,…
The former "Young and the Restless" star chose to make a political statement rather than "vapidly show up in a fancy dress and shoes."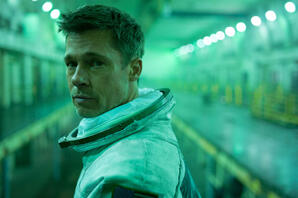 Here are a bunch of little bites to satisfy your hunger for movie culture:   Movie Science of the Day A lot of real science was researched for the new sci-fi movie Ad Astra, and a lot of real scientists were consulted. Now, it's time for the movie's star, Brad Pitt, to learn more about life in space. Here he is in a NASA video interviewing astronaut Nick Hague, who is currently aboard the International Space Station:   Director Commentary the Day...

Read More

Read Comments