Here are a bunch of little bites to satisfy your hunger for movie culture:   Recap of the Day: Before going to see Pacific Rim: Uprising, recall what happened in the first Pacific Rim with help from this silly recap:   Reworked Movie of the Day: Nerdist imagines Pacific Rim: Uprising as a 1975 release in this reworked trailer for the new sequel:   Reworked Trailer of the Day: Aldo Jones is back with another surreal Weird Trailer version of an Avengers: Infinity War trailer, this time messing with its Super Bowl spot:   Vintage Image of the Day: William Shatner, who turns 87 today, with co-stars Leonard Nimoy and DeForest Kelley, director Robert Wise and creator Gene Roddenberry on the set of...
Read More



RELATED ARTICLES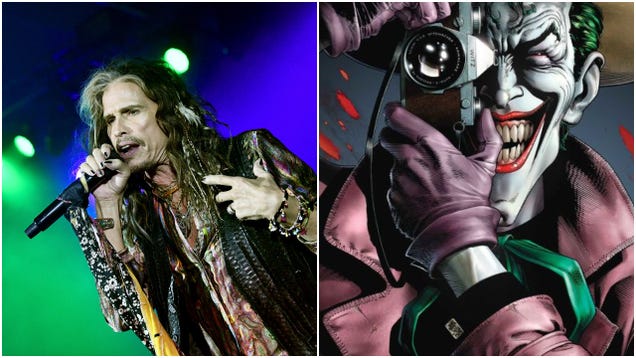 Welcome back to Trailer Happy Hour, where we round up the day's movie, TV, and gaming trailers into one convenient tasting menu of quick video clips. Today, we've got a Steven Tyler rock doc, an unconventional Arrested Development reunion, and two very different takes on Batman's nemesis The Joker.

Read more...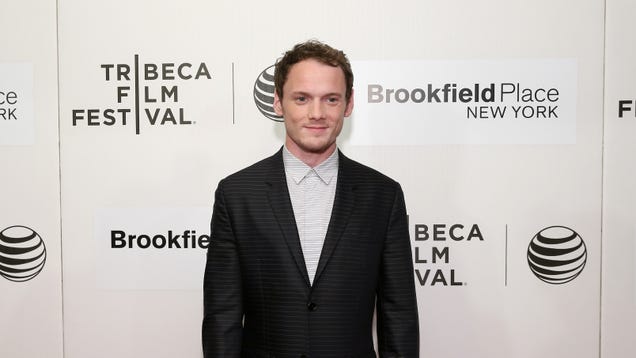 In 2016, 27-year-old actor Anton Yelchin was killed in a freak accident when his Jeep Grand Cherokee rolled down his driveway and pinned him against a security gate. It initially looked like he had stepped out of the car after leaving it in neutral, but it turned out that Jeep owner Fiat Chrysler had just issued a…

Read more...


Rock 'n' roll survivor and Hall of Famer Steven Tyler could tell some wild stories. And he gets the chance to do just that in a new...

RELATED ARTICLES
It was a night of premieres and finales in the…

RELATED ARTICLES
HBO unveiled a chilling new poster for "Westworld." Several members of the show's cast each tweeted out a series of twisty clues that unlocked the poster and led people to the show's website, discoverwestworld.com.


"Atlanta" and "The Alienist" each put up more solid gains…
The writer behind second season of "American Crime Story" talked about his work on this challenging and disturbing series.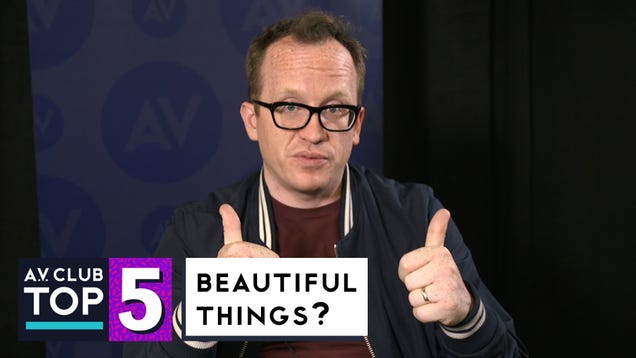 On each episode of his podcast Beautiful Stories From Anonymous People, Chris Gethard takes one call from a stranger, and has an hour-long conversation during which he is not allowed to hang up. This usually results in guests who are uninhibited, willing to share their secrets, and Gethard is able to get some really…

Read more...


LAS VEGAS (AP) — Hotel surveillance video from the days before the deadliest mass shooting in modern U.S. history, made public Thursday, shows the gunman as an unremarkable Las Vegas hotel guest and casino patron.



RELATED ARTICLES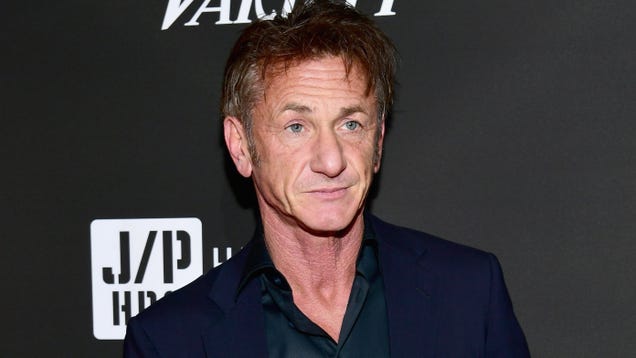 Sean Penn hasn't done a ton of acting over the last few years, aside from an appearance in The Angry Birds Movie and that dictionary thing he made with Mel Gibson that has been mired in a lawsuit for a while, and it sounds like we won't be seeing him in too many movies in the future, either. In an upcoming appearance…

Read more...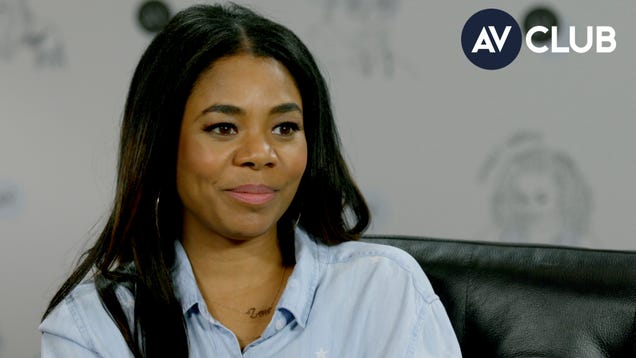 Hollywood has taken many strides in the past year towards being a more inclusive place, thanks in part to the long overdue moral reckoning that has exposed the toxic, unsafe, predatory behaviors of many men in Hollywood. Studios have also began to invest more in inclusive projects. In the past year, shows like One Day…

Read more...


Clark died in his grandmother's backyard.


Jennifer Lopez, Jimmy Fallon and Lady Gaga are all teaming up to support teens who are advocating against gun violence.

The stars are supporting the NAACP Youth & College Division, MTV and other local organizations in sending 17 buses full of teenagers to Washington, D.C. for the student-led protest March For Our Lives on Saturday.

The young people participating in the march were all in some way affected by gun violence and are committed to raising gun awareness and fighting against gun violence.

They'll be taking 17 buses, which represent the 17 lives taken during the tragic Marjory Stoneman Douglas shooting in Parkland, Florida, on Feb. 14.

Other stars involved in supporting the efforts are Yara Shahidi, Nick Cannon, Carmelo Anthony, Pusha T, Halsey, The Roots and Chloe x Halle.

The organizers of March For Our Lives expect a crowd of approximately 500,000 to turn out for the event.

Since the shootings in Parkland, several actors, actresses and singers have advocated for change in gun laws.

RELATED VIDEO: Thousands of Students Walked Out of School Today in Nationwide Protests

Oprah Winfrey, as well as George and Amal Clooney, donated $500,000 to the March For Our Lives. After the Las Vegas mass shooting in October, many stars including Julianne Moore and Emma Stone appeared in an Everytown PSA to encourage people to reach out their representatives about gun regulation laws.

High school student Emma Gonzalez told PEOPLE in Febru
Karen McDougal, the ex-Playboy model claiming to have had an affair with Donald Trump, is expressing her remorse to First Lady Melania Trump.

"What can you say except, I'm sorry? I'm sorry. I wouldn't want it done to me, I'm sorry," McDougal, 46, told Anderson Cooper in an interview that aired on CNN Thursday. "Going through it when I look back where I was back then, I know it's wrong, I am really sorry for that. I know it's the wrong thing to do," she said, fighting back tears.

"There was a real relationship there. There were real feelings between the two of us, not just myself, not just him … Deep inside, I did have a lot of guilt but I still continued," said the former Playmate, who said she had the affair with Trump beginning in June 2006, three months before he welcomed son Barron with Melania.

"The only thing he said about his son was, 'Isn't the name Barron a nice name?' " she added about Trump, whom she called a "nice looking man."

The former preschool teacher shared that she thought "maybe" their relationship would end in marriage. As for Trump, she believed he had "real feelings" for her. "Of course, he did. I know he did. … I was in … He always told he loved me," she said.

However, McDougal revealed that Trump tried to pay her after sex. "After we had been intimate, he tried to pay me, and I actually didn't know how to take that," she said.

Recalling how Trump handed her money after, the former Playmate said, "I don't even know how to describe the look on my face. It must have been so sad," adding that she told him, "That's not me. I'm not that kind of girl."

RELATED: Melania Trump Takes Rare Step of Sharing Photo with Husband After Source Says She 'Hates' Life Now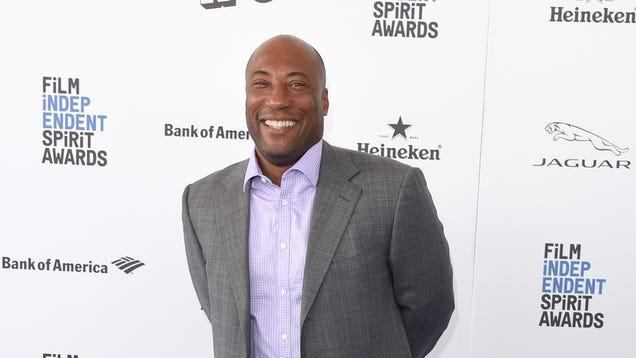 According to Fortune, comedian Byron Allen is the new owner of The Weather Channel through his brilliantly named Entertainment Studios production company. Allen reportedly bought the network from the Blackstone Group, Bain Capital, and Comcast for about $300 million, which is "a fraction of what it sold for a decade…

Read more...


All eyes are on GOT7 with their new album release as the band returns to the upper echelons of the World and Heatseekers Album charts as well while...
The 2018 NCAA March Madness Music Festival just got hotter. Jason Aldean, OneRepublic, Panic! At The Disco, Kelsea Ballerini, Luis Fonsi and Daya...
The Concourse I Recommend Abandoning The Show | The Root Despite Terrorizing Black People, the Serial-Killing Suicide Bomber Was Not a Terrorist Because, Well ... He's White | The Muse The Assassination of Gianni Versace Was Nothing Less Than Landmark Television | Splinter 
Aubrey O'Day and Donald Trump Jr. grabbed headlines this week after it was reported the pair had an affair in 2011 after meeting on the set of Celebrity Apprentice.  

News of their alleged affair — which a source told PEOPLE came to an abrupt end in 2012 when Trump Jr.'s now-estranged wife Vanessa discovered "sexy" text messages between the pair while her husband was in the shower — broke after Vanessa filed for divorce last week after 12 years of marriage.

Although O'Day had largely been out of the spotlight recently, the former singer made a name for herself as a member of Danity Kane and has appeared on numerous reality television shows over the years.

Here's everything you need to know about her.

Girl Group Roots O'Day first rose to public prominence in 2004 as she competed on P.Diddy's Making the Band 3, eventually being chosen to join girl group Danity Kane.

However, in October 2008, during the finale of Making the Band 4, Diddy confirmed that O'Day had been kicked out of the group. According to MTV, he went on to tell her on-air that "your attitude is gonna have you in a dark and lonely place. … What you need to do, at the end of the day, is humble yourself."

"I just want to work with the young lady that I signed, not the person that fame has made her," he continued.

Although O'Day would later reunite with the group in 2013, by
Lil Yachty earns his highest-charting effort on the Top R&B/Hip-Hop Albums chart (dated March 24) as Lil Boat 2 opens at No. 2 with 64,000...
What is the new song replacing "Blue" in the score? Plus, learn the motivation behind each melody and more.
Donald Trump is reportedly against playing matchmaker for former communications director Hope Hicks.

According to an excerpt from journalist Ronald Kessler's upcoming book, The Trump White House: Changing the Rules of the Game, which was published by Page Six on Wednesday, Trump has told friends that "billionaires are constantly asking him to fix them up with Hicks," but the president refuses to do so.

According to the book, Hicks was always "so consumed by her work as communications director and until recently was never seen with a date."

Hicks, who at 29 became the youngest White House communications director in U.S. history, announced her resignation last month, one day after being interviewed by a House committee about potential Russian meddling in the 2016 presidential campaign. According to The New York Times, Hicks admitted to the House panel that she'd told white lies for her boss.

RELATED: Inside Hope Hicks' Troubled Romances with Ousted Top Trump Aides Rob Porter and Corey Lewandowski

Prior to her resignation, Hicks was romantically linked to two Trump aids who were ousted from the administration after being accused of violence against women.

In February, the Daily Mail reported that Hicks was
Yes, actual hearts were broken for the making of Jillian Jacqueline's heartbreak song, "Reasons," but that doesn't mean the buzz-worthy single is a reflection of her current mood. The promising singer-songwriter announced last week — via Instagram — that she's engaged to Bryan Brown, a guitarist in her band whom she's been dating for about a year.

No wonder she was so merry the recent day she shot the music video for "Reasons" — as anyone can see in this exclusive behind-the-scenes video.

The failed romance that inspired Jacqueline to co-write "Reasons" is obviously ancient history, and a wedding is just one more thing she has to look forward to in the coming months. She's also set to release her full-length debut album sometime this year, and she's already booked on tours with Thomas Rhett, Brett Eldredge and Jordan Davis.

Poised for 2018 to be her breakout year, the 30-year-old Pennsylvania native recently sat down to introduce herself to PEOPLE. Here's what you need to know:

1. She is marrying an adorably romantic guy.

Brown popped the question in Paris — Jacqueline's "favorite city in the world" — the night of March 15 at the base of the Eiffel Tower, just as the iconic structure burst into sparkles on the hour. (Swoon!) He then presented Jacqueline with her "dream ring," a vintage piece of art deco jewelry from the 1920s.

The two met through Brown's brother, Tofer, who is also Jacqueline's producer (and a co-writer of "Reasons," along with Sarah Buxton). The engagement is still too new for the couple to settle on a wedding date, but they're "thinking early next year," she tells PEOPLE.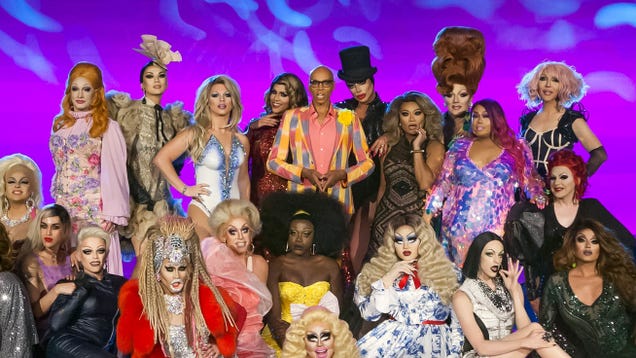 Fear not, squirrelfriends. After a disappointing season of All Stars, RuPaul's Drag Race is back on its A-game with "10s Across The Board," a thrilling, hilarious premiere introducing an exciting line-up of new queens while honoring the show's past for this milestone season. The new girls eliminate the staleness of …

Read more...


Kim Cattrall is supporting Cynthia Nixon's decision to run for governor of New York.

Days after Nixon, 51, announced her candidacy for governor on Monday, Cattrall, 61, has addressed her former Sex and the City costar's choice to run for political office.

Early Thursday morning, Cattrall responded to a Twitter user who asked, "Kim, what do you think of Cynthia running?!"

"I support & respect any former colleague's right to make their own career choices," Cattrall replied.


— Kim Cattrall (@KimCattrall) March 22, 2018

https://platform.twitter.com/widgets.js

Kristin Davis, who starred opposite Nixon and Cattrall on SATC, previously tweeted her support and excitement. "I am so proud of @CynthiaNixon , no one cares more than she does about EVERY person getting a fair change and a good education," tweeted Davis. "I know that she would be an excellent Governor!"


— Kristin Davis (@KristinDavis) March 19, 2018

https://platform.twitter.
SACRAMENTO, Calif. (AP) — The Latest on the fatal police shooting of an unarmed black man (all times local):


The director Steven S. DeKnight narrates a sequence from his film.
With the Ninth Circuit Court of Appeals' ruling on Wednesday to uphold a 2015 verdict finding Robin Thicke and Pharrell Williams' hit "...

RELATED ARTICLES
Just days after Sex and the City star Cynthia Nixon confirmed that she's running for New York governor, fans of her and her role on the hit show are rallying behind her.

The founders of the Every Outfit on SATC Instagram account, which has amassed over 449,000 followers as of March 22 due to its dedication to chronicling each and every outfit worn on the television series, launched a digital site in honor of Nixon's bold and powerful lawyer character, Miranda Hobbs. It's called Miranda Solidarity, and it offers just one thing: T-shirts that say "We Should All Be Mirandas."

RELATED PHOTOS: Stars Wearing Other Stars On Their Clothing

"We should all be Mirandas: smart, pragmatic, ambitious and unafraid to eat cake out of the garbage," the site says in its description of the product. "And now you can pay homage to the sanest member of the squad with our 'We Should All Be Mirandas' tee."

Currently, the shirt sells for $32, with 15 percent of proceeds being donated to her campaign. And it's already a popular item: It's back-ordered until April 11th.

The design seems to be inspired by Dior's viral $710 "We Should All Be Feminists" T-shirt, which was s

RELATED ARTICLES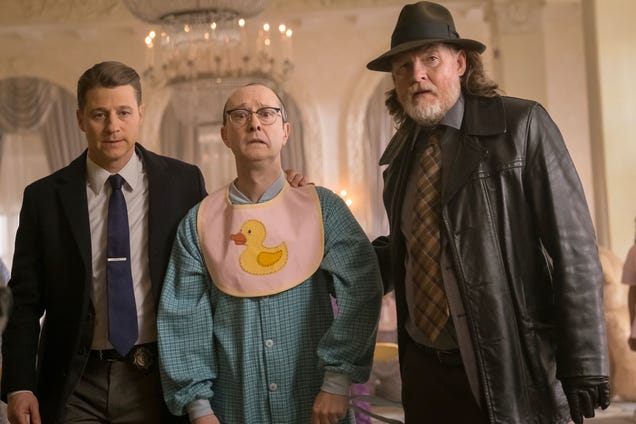 Because The A.V. Club knows that TV shows keep going even if we're not writing at length about them, we're experimenting with discussion posts. For certain shows, one of our TV writers will publish some brief thoughts about the latest episode, and open the comments for readers to share theirs.

Read more...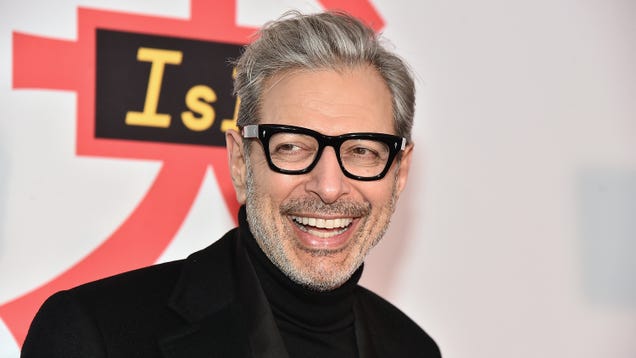 Jeff Goldblum has played many obsessive scientists over the years, but "enthusiastic lobotomist" is a new one even for him. Indiewire reports that Goldblum has signed on for a role inspired by Dr. Walker Freeman, the American physician known as the "father of the lobotomy," in a new movie. Called The Mountain, the…

Read more...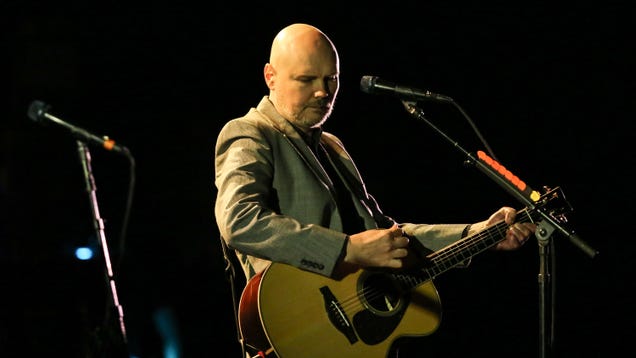 The Smashing Pumpkins are currently gearing up for a big reunion tour (most of them, anyway), one that's intended, at least in part, to show that decades out of the spotlight have really mellowed and matured its members' frequently fractious public personas. That "Boy, we were all such crazy kids, huh?" image—which…

Read more...


Spring is here! Enjoy the warmer weather and longer days by loading up your DVR and spending more time in front of the TV. Check out our picks of the 10 must-see new TV series this season.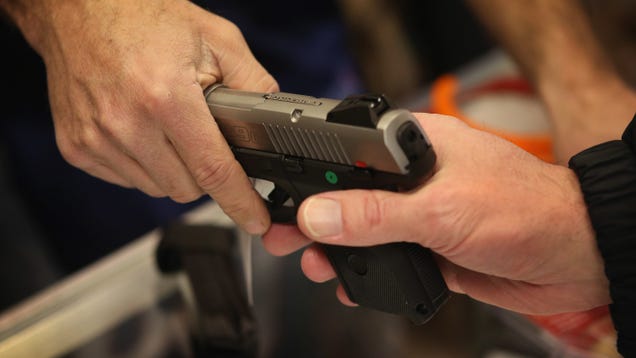 In a move that has already begun to—ahem—trigger gun nuts across the internet, YouTube has announced that it's going to begin banning videos that are designed to "sell firearms or certain firearm accessories through direct sales" (including bump stocks, gatling triggers, and high capacity magazines) and videos about…

Read more...


In his new memoir, "Unmasked," the man behind "Phantom" and "Cats" recalls his fractious relationship with Tim Rice.
In his latest, Steven Soderbergh toys with genre and showcases a great, game Ms. Foy in a thriller about a woman trapped in a psychiatric hospital.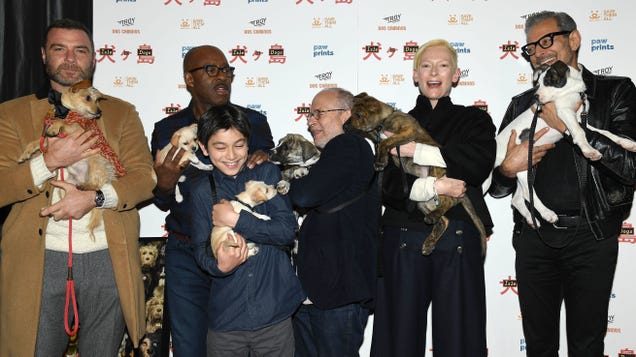 We still have questions about the logistics of the dog-friendly screenings for Wes Anderson's new film Isle Of Dogs that have been taking place across the U.S. this week—Do the dogs bark when they see the other dogs on screen? Can dogs even eat popcorn? (Yes, according to the American Kennel Club)—but as long as they…

Read more...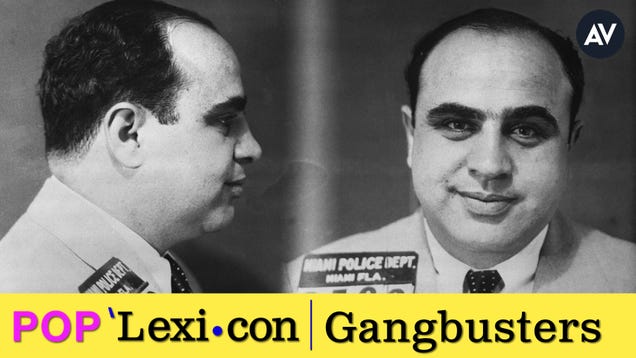 Welcome back to Pop Lexicon, The A.V. Club's series with Kory Stamper, Merriam-Webster lexicographer and editor, where she reveals the origins of America's favorite colloquialisms. In this video, Kory reveals the criminal history of "gangbusters," a word first used in the early 20th century in reference to cops whose…

Read more...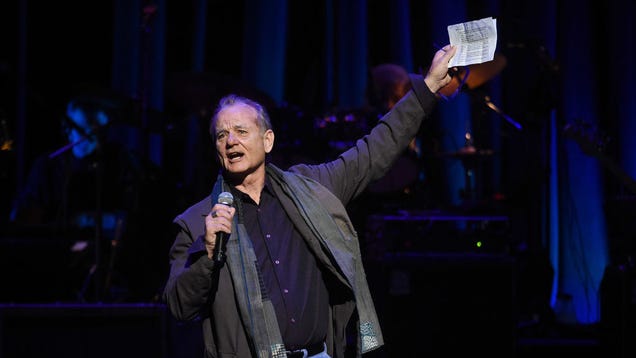 It's been a little over a month since the Marjory Stoneman Douglas High School shooting in Parkland, Florida, and the conversation about gun legislation, thankfully, continues to hold a place in the news cycle. This is in no small part due to the efforts of the survivors of the shooting who have made it their mission…

Read more...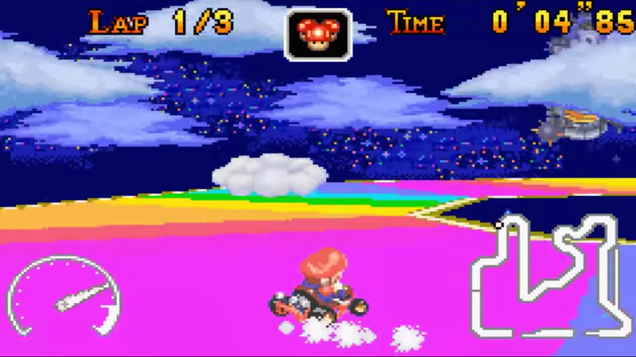 Rainbow Road, the final course of the Special Cup in the various iterations of Super Mario Kart, is a notorious pain in the ass. Nothing throws off a fun afternoon playing video games with your friends like someone insisting you take a 20-minute tour of the vibrantly colored space track filled with Thwomps, Chain…

Read more...


Madeline Carroll is a jack of all trades, and master of all!

The 22-year-old actress, who stars alongside Dennis Quaid in the new film I Can Only Imagine, had fate fall into her lap when she was first discovered by a talent agent in a nail salon at 3 years old.

Now, after chasing a degree, writing and producing her own pilot and making her mark in Hollywood, Carroll is on the fast track to becoming the next big thing.

Here are five things to know about Carroll:

1. She was on the verge of quitting acting

After her breakout role in the 2010 film Flipped, Carroll decided to pursue a degree in production, pre-production and screenwriting.

"When I was younger, I worked a lot and did a lot of big movies and then I just went to school for a while - high school and UCLA - and took a break for a minute and came back," she says. "Right around the time I got this part  I was going to quit acting, so it completely threw me back into the game."

And she's been putting her degree to use.

"I just finished my first pilot called Beautifully Flawed, so I've had two opportunities so far," she says. "I can't lie, I really, really love it, but acting is my first love. I didn't ever think I was going to do something like that, so it was really crazy for me."

2. She's got a crush on young Jack Dawson

"1995 Leonardo DiCaprio" is the first thing that will catch your eye upon visiting Carroll's Instagram profile.

"Leonardo DiCaprio is my husband and just doesn't know it yet!" she jokes. "No, no - I've loved Titanic and he's my most favorite actor ever."



"My drea

RELATED ARTICLES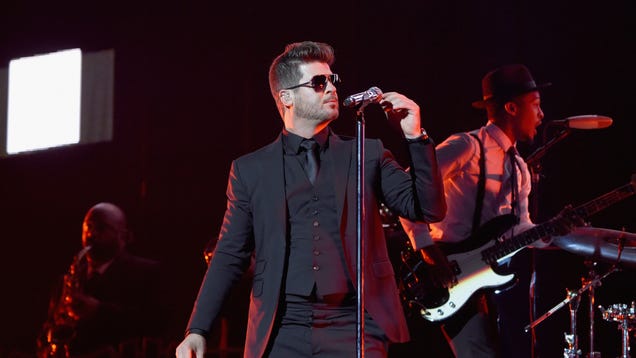 Back in April, the lawyers working with Pharrell Williams and Robin Thicke on their appeal of the big "Blurred Lines" copyright suit in 2015 came up with an fun strategy, essentially arguing that the "groove" of a song cannot be copyrighted so "Blurred Lines" could not have possibly ripped off Marvin Gaye's "Got To…

Read more...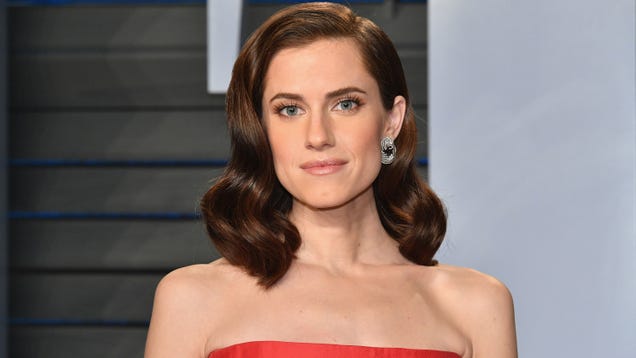 Allison Williams has just signed on for a mysterious role in Netflix's A Series Of Unfortunate Events, with Entertainment Weekly reporting that she makes some kind of surprise appearance in season two and is currently filming season three. The story doesn't have any details about who she might be playing, but this is…

Read more...


The cake that will be served at Prince Harry and Meghan Markle's upcoming wedding on May 19 is bound to be gorgeous.

On Tuesday, the couple announced that they chose pastry chef Claire Ptak to create a lemon elderflower cake for their big day. If Meghan's chic style and love of food are any indication, the dessert will certainly be on-trend and modern with a subtle nod to tradition.

Harry and Meghan asked Ptak to create a dessert "that will incorporate the bright flavors of spring," a statement from Kensington Palace read. "It will be covered with buttercream and decorated with fresh flowers."

With just enough details to get my creativity flowing, I took to the PEOPLE test kitchen to bake-predict (bredict?) what this regal confection will actually look and taste like.

RELATED: The Most Glamorous Royal Wedding Cakes Through History First, it's all about the flavor. Ptak—who was raised in California like Meghan—"focuses on using seasonal and organic ingredients," so she no doubt will be using fresh elderflowers in her cake recipe. Unfortunately the tiny, creamy white blooms, which come from elderberries, are not easy to pick up in New York City during a crazy spring snowstorm, so I had to compromise and use elderflower liqueur (in this case 

RELATED ARTICLES


Our website, Rogerebert.com attracted readers from around the world, and Roger noticed that some of the film writers from other countries expressed opinions that would be enlightening to all. He offered them a chance to have their reviews and articles published here and thus was born our cadre called 'Far Flung Correspondents.' Some of the writers actually lived in the United States but wrote about film from the viewpoint of their birthplace. Eventually we had correspondents from Brazil, Argentina, China, Japan, Pakistan, Turkey, Egypt, Mexico, Canada, Spain, France, Poland, the Philippines, the United Kingdom, Australia, India and other places. One of the correspondents, Omer Mozaffar, actually lived in Chicago, but since he was born in Pakistan he qualified as a Far Flunger. It is his sensitive and poetic article introducing a new series on spirituality and social justice that will appear in the Chicago Sun-Times that he speaks about today. I couldn't be more proud. The series will appear online on Fridays and in print at the Chicago Sun-Times on Sundays starting today. Chaz Ebert

Omer Mozaffar: 

Toward the end of Aaron Sorkin''s most excellent, 'Molly''s Game,' I realized something about myself in watching Idris Elba''s character. He is a lawyer advocating for Jessica Chastain''s Molly Bloom, the real-life organizer of an exclusive high-stakes poker game, indicted for a host of federal crimes. Though not an attorney, I'm a chaplain: my job is to advocate for the people nobody will advocate for. My vocation is to believe in the people that nobody will believe in. That is the work I have chosen; I don't know how to do anything else.


It is in that pursuit that I am privileged to be part of a new series at the Chicago Sun-Times, 'Just Relations.' The Sun-Times CEO Edwin Eisendrath assembled a team of Chicago's religious leaders to write about social justice, because they see things that nobody else sees. Seth M. Limmer is the senior rabbi at Chicago Sinai Congregation. Theresa Dear is an elder of the African Methodist Episcopal Church. Chris Harris Sr. is senior pastor of Bright Star Church. Shannon Johnson Kershner is senior pastor at Fourth Presbyterian Church. Otis Moss III is senior pastor of Trinity United Church of Christ. I don't claim to reach their stellar levels of service, though I hold the responsibility of being the Muslim Chaplain at Loyola University Chicago. 

When my colleague and friend Rabbi Limmer called me up to talk about this project, I felt like I was getting recruited into a crew of superheroes. I know the work that each of these passionate leaders of piety provides their peoples: these are the cream of Chicago's crop. These are the people who mend broken souls and rebuild broken relationships.

It is the responsibility of our journalists to be society's watchdogs, holding the feet of keyholders of power to the fire. It is the responsibility of religious leaders to be the social conscience of society. In this era of fake news and supremacist charlatans endorsing politicians who violate every tenant of their belief systems, the uphill climb is even more steep than usual.

When you are a religious leader, it is your job to teach trust: to stand in front of the sea, knowing that Pharaoh's forces are arriving to slaughter your people, entrusting that the moment you hit your staff to the groun