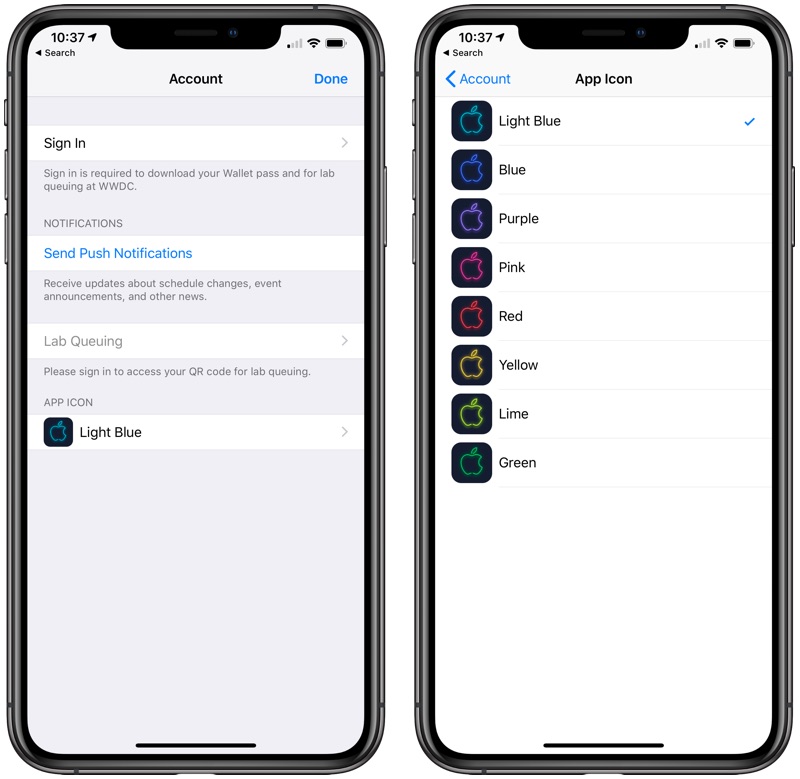 Ahead of the 2019 Worldwide Developers Conference, which kicks off on Monday, June 3 with a keynote event, Apple has updated its official WWDC app for iOS devices.



RELATED ARTICLES
Google has begun forcing "a subset of our enterprise G Suite customers" to change their passwords after an issue that inadvertently left passwords exposed for more than a decade.

In a post to its Google Cloud blog Tuesday, the company outlined an error made back in 2005 that stored a copy of actual user passwords rather than the usual scrambled "hashed" version, thus making it possible for an outside attack to gain access to usable passwords. Google explains that the issue has been fixed and the company has "seen no evidence of improper access to or misuse of the affected passwords."

To read this article in full, please click here



RELATED ARTICLES
But all licenses already signed will still be in effect, which means Huawei can build its own chips for several years to come.

RELATED ARTICLES

RELATED ARTICLES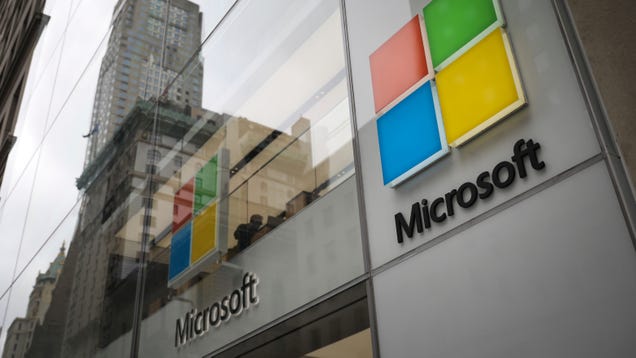 Microsoft officially launched the Windows 10 May 2019 update today for all to consume—all who haven't already been beta-testing it for months, that is. Acquiring said update is easy. Click the Start button, type in "Updates," click on the "Check for Updates" option that pops up, and click on the can't-miss-it "Check…

Read more...


Windows 10's May 2019 Update includes one more notable feature: an overlay made just for gamers. Microsoft has detailed an Xbox Game Bar that provides quick access to controls and social features while you're playing. Invoke the Win-G keyboard shortc...
The Volkswagen Beetle will get the axe at the end of this year, so we take the Final Edition Convertible out for one last spin.
Global technology companies, including chip suppliers, are cutting off their ties with China's Huawei Technologies Co after the Trump administration put the world's largest telecom equipment maker on a trade blacklist, citing national security concerns.

RELATED ARTICLES
The US joins China, the European Union, and South Korea, in ruling that Qualcomm violated laws in how it licenses its smartphone chips.
Privacy regulator wants to know if the search giant's ad practices are in line with the GDPR.

RELATED ARTICLES
The Daily Crunch is TechCrunch's roundup of our biggest and most important stories. If you'd like to get this delivered to your inbox every day at around 9am Pacific, you can subscribe here. 1. Apple announces new MacBook Pros with a keyboard fix, oh, and more powerful processors Apple says it's taking three steps to […]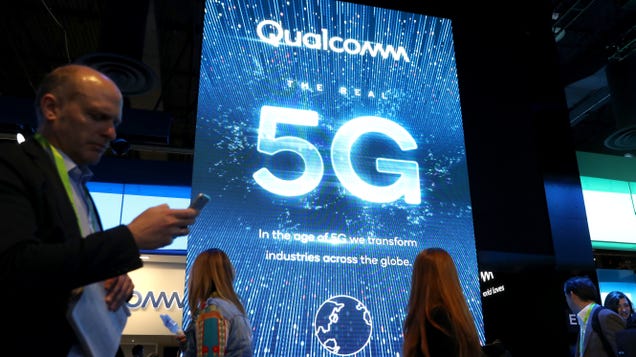 While Qualcomm may have chalked up a big win in settling its global feud with Apple, it didn't fare quite as well against the Federal Trade Commission. Late Tuesday, Judge Lucy H. Koh ruled that Qualcomm had violated antitrust laws, charged high royalties for its patents, and ordered Qualcomm submit to monitoring for…

Read more...


(Bloomberg) -- Speaker Nancy Pelosi used a closed-door meeting Wednesday with House Democrats to push back on growing pressure to open impeachment proceedings for President Donald Trump, relying on some of her closest allies to bolster her position to let the investigation play out.


The dominoes continue to fall for Huawei in the wake of a Trump-led U.S. trade ban. An internal memo from ARM lays out the chip giant's decision to hit pause on "all active contracts, support entitlements, and any pending engagements," per the BBC. While based in Cambridge, England, the company believes itself to be impacted […]
Hey, good morning! You look fabulous. If you've been waiting to upgrade to a new MacBook Pro, then today's news could be just what you need to hear. Otherwise, we've got a detailed breakdown of PS5 info straight from Sony, an esports lawsuit worth p...
House Democrats meet to decide whether to move forward with impeaching the president. Lawmakers on Capitol Hill are briefed on the threat Iran poses. And, the latest on genetically modified viruses.
Hey y'all! The latest Inside Google & Alphabet newsletter is available at https://inside.com/campaigns/inside-google-alphabet-2019-05-22-14444 . Remember, the newsletter comes out every weekday excepting holidays and it's free! Sign up here: https://inside.com/google TWEAKS AND […]
18 devices that sync with Apple health to give you a better picture of health.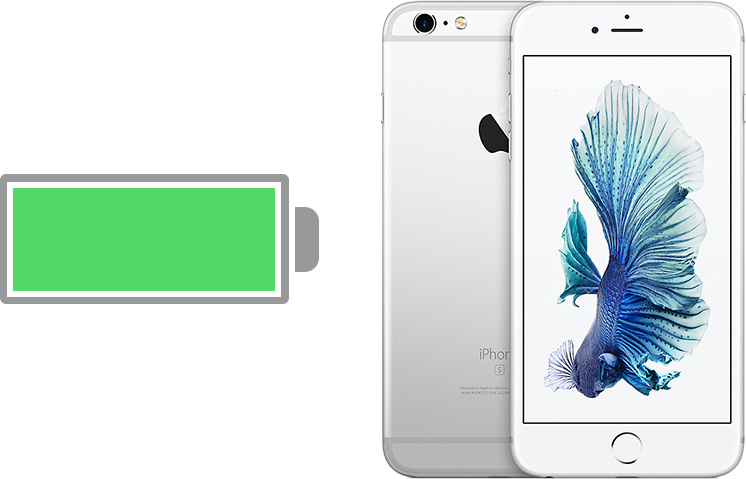 The UK's competition watchdog today announced that Apple has formally agreed to be "clearer and more upfront with iPhone users" about battery health and performance to ensure compliance with consumer law, as the BBC reports.



RELATED ARTICLES
It's another step in dealing with the problem of space junk.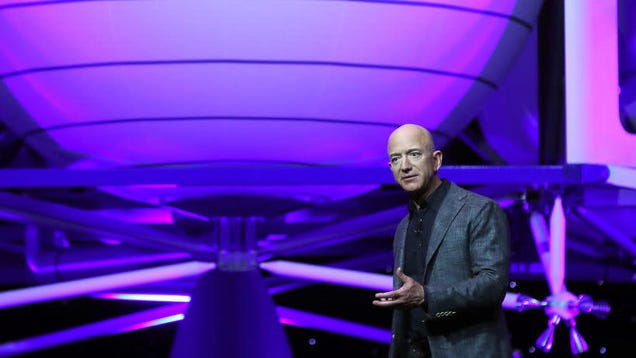 Long-simmering concerns over Amazon's facial recognition software came to a head today during the company's annual shareholder meeting, where activist investors put forward several agenda items that would increase oversight of the software and limit who could use it.

Read more...


At the start of 2019, supermarket chain Giant Food Stores announced it would begin operating customer assisting robots -- collectively dubbed Marty -- in 172 locations across the East Coast. These autonomous machines may navigate their respective sto...
A judge rules the chipmaker is a monopoly.

RELATED ARTICLES
Apple's privacy push is extending to an area where you might not expect it: web ad tracking. The company's John Wilander has outlined a new system, Privacy Preserving Ad Click Attribution, that would help marketers track the success of ads without t...

RELATED ARTICLES
Roughly five months after the Federal Trade Commission and Qualcomm entered the courtroom over charges that Qualcomm engaged in anti-competitive behavior, a federal judge has sided with the FTC. In a decision shared Tuesday night, US District Judge L...
Here's a timeline that breaks down the saga of the embattled Chinese telecom.
Millions of Facebook users were exposed to disinformation, advocacy nonprofit Avaaz says.
The U.S. Postal Service has announced a pilot project using self-driving trucks. It will conduct the two-week experiment in collaboration with TuSimple, an autonomous driving technology company based in San Diego. TuSimple's contract with the postal service calls for one of the company's self-driving trucks to make five round trips hauling USPS trailers between Dallas and Phoenix.
Donald Trump told Democratic leaders he wouldn't work with them on shared priorities such as infrastructure unless they abandon "phony" investigations.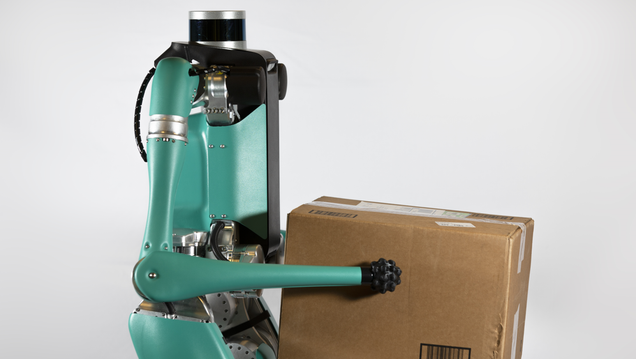 That bipedal humanoid robot is named Digit. Say goodbye now, because you'll never see one in person.


Read more...


The U.S. administration is considering Huawei-like sanctions on Chinese video surveillance firm Hikvision over the country's treatment of its Uighur Muslim minority, a person briefed on the matter said, the latest effort by the Trump administration to crack down on Chinese companies as trade friction between the world's top two economies escalates.
Netflix packed May with new movies like Wine Country, the animated series Tuca and Bertie, a Ted Bundy biopic and more. Now, it's bringing just as much new content and star power to June. In just the first half of the month, Netflix will release seas...
And it's proposing the plan as a standard all browsers should embrace.
Google's lead data regulator in Europe has opened a formal investigation into its processing of personal data in the context of its online Ad Exchange, TechCrunch has learnt. This follows a privacy complaint pertaining to adtech's real-timing bidding (RTB) system filed under Europe's GDPR framework last year. The statutory inquiry into Google's adtech that's being […]
Leah Millis/ReutersPresident Donald Trump hijacked his own White House "Infrastructure Week" with a public meltdown on Wednesday—calling a surprise press conference to announce he had told Congress' top Democrats that if they don't stop investigating him, he's done talking."Get these phony investigations over with," he said he told them.Trump suggested that he called off his meeting with House Speaker Nancy Pelosi and Senate Minority Leader Chuck Schumer because he was disgusted that Pelosi had accused him of a cover-up earlier in the morning.But Schumer said the tantrum had all the hallmarks of a set-up, noting placards printed with details about the Mueller investigation were perched in front of the podium in the Rose Garden."He came up with this pre-planned excuse," Schumer said.Trump stood in front of that podium for roughly 10 minutes, ranting about House Democratic-led investigations, implying that he would halt cooperation on legislation with House Democrats until the investigations and subpoenas against Trump, his family, his administration, and his business empire were completed or scrapped."I walked into the room," Trump told the gathered reporters of his meeting. "I told Senator Schumer and Speaker Pelosi, I want to do infrastructure... but I can't do it under these circumstances."The president seemed particularly incensed by Pelosi's comments, following a meeting with the Democratic Caucus on Wednesday morning, that he was engaged in a "cover-up.""Instead of walking in happily to a meeti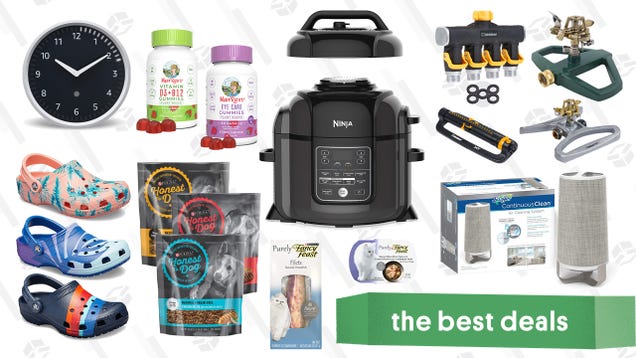 An Everlane sale, Crocs, Anker Qi charger, and a vitamin Gold Box lead off Wednesday's best deals.


Read more...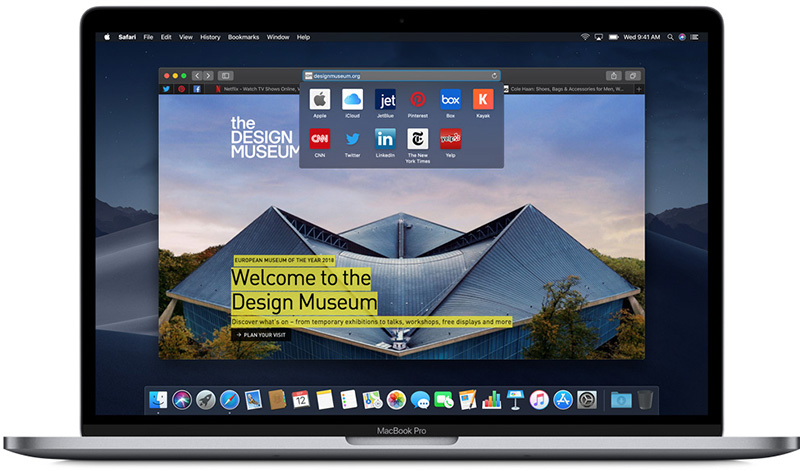 Apple today previewed a new Safari feature called Privacy Preserving Ad Click Attribution that it says will allow advertisers to measure the effectiveness of their ad campaigns on the web without compromising user privacy.


Ford Motor Co said on Wednesday it was partnering with walking robots maker Agility Robotics as it designs a planned fleet of self-driving delivery vans that will drop packages at the doorsteps of people's homes.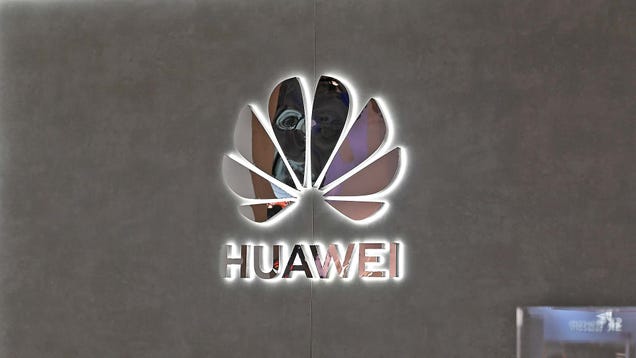 After the Trump administration placed Huawei on the U.S. Entity List due to concerns that Huawei poses a national security risk, that meant Huawei would be banned from buying products from U.S. tech organizations including big names such as Google, Qualcomm, Intel, and others.

Read more...



RELATED ARTICLES
It's not like the car can walk up to your front porch, after all.
Apple Inc's browser engine Webkit said https://webkit.org/blog/8943/privacy-preserving-ad-click-attribution-for-the-web on Wednesday it will launch a new technology to track ad clicks while preserving user privacy.
While Android and iOS have locked up the market for smartphone operating systems, a feature phone platform that has the distinction of being the world's third biggest mobile OS is announcing a hefty round of funding to continue its expansion. KaiOS, which makes the OS that powers devices like Nokia's feature phones and Jio's devices […]
Earnin says it can help users find financial aid or get installment payments, too.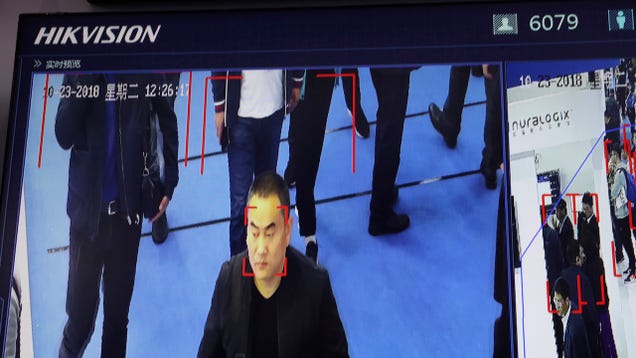 The U.S. government is considering a tech export ban that would target Hikvision, a Chinese video surveillance company that's been instrumental in sending anywhere from 1 million to 3 million Muslims into China's network of secretive concentration camps, according to a new report from the New York Times.


Read more...



RELATED ARTICLES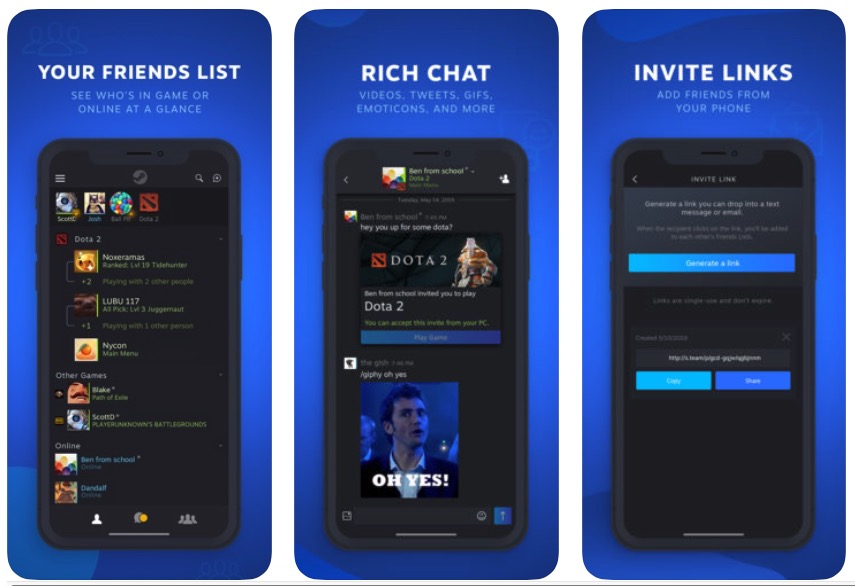 Valve has released a new free standalone Steam Chat app for iOS and Android that brings several of the desktop Steam chat client's features to mobile.


Microsoft today launched Windows 10 May 2019 Update, aka 1903, after running the feature upgrade through additional testing with Insider volunteers, hardware manufacturers and third-party software developers.

"The May 2019 Update is available for customers who would like to install the latest release," John Cable, director of program management in the Windows delivery and servicing team, announced in a post to a company blog.

[ Related: Windows 10 May 2019 Update: Key enterprise features ] Under normal circumstances, 1903 - the four-digit label in Microsoft's yymm format - would have gone public six or more weeks ago. But in early April, Microsoft said it would send the feature upgrade - the first of two presumably slated for the year - into more testing. The decision was an obvious reaction to the debacle of Windows 10 1809, which in October 2018 launched with a known-yet-still-overlooked bug that destroyed user data. Microsoft pulled 1809 and while the upgrade eventually debuted, albeit months late, in March the company gave up on getting the new version to users.

To read this article in full, please click here


The creators of the hit Netflix series wrote the failed beverage into the coming season as part of a big marketing push. With memories of a 1985 backlash faded, Coca-Cola dug out the old recipe.
Hey y'all! The latest Inside Google & Alphabet newsletter is available at https://inside.com/campaigns/inside-google-alphabet-2019-05-21-14404 . Remember, the newsletter comes out every weekday excepting holidays and it's free! Sign up here: https://inside.com/google TWEAKS AND […]
If all goes well, the Starship prototype will blast off to a height of between 500 and 5,000 meters.
Huawei launched its new Honor 20 series smartphones in London on Tuesday in a presentation that emphasized the Chinese company's technology but made no reference of a possible rupture with Google.

RELATED ARTICLES
Earth's Moon only ever shows us one face. It's locked into its current orientation, with a permanent nearside and farside, but it wasn't until the Apollo missions that scientists were able to see just how different the two sides really are. The nearside, with its sea of dark gray basins standing in contrast to the brilliant white powder that covers the rest of its face, varies dramatically from the farside, which is marked with countless smaller craters in a more uniform distribution.The debate over how the Moon's split personalities developed has raged for decades, but new research seems to indicate that one of the possible explanations does indeed hold water. The theory, that Earth's Moon was struck by a tiny dwarf planet long ago, is the subject of a new research paper published in Journal of Geophysical Research: Planets.Using computer models to simulate what may have happened to the Moon's surface long ago, researchers suggest the most likely scenario seems to be the collision between the Moon and a very large body. The impact of a dwarf planet as large as 480 miles across would have struck what we see today as the Moon's nearside at a speed of 14,000 miles per hour.This theory stands in contrast to other proposed explanations, including the theory that Earth may have once had not one Moon, but two. The two-moon theory suggests that Earth's moon duo may have at one point collided and merged, leaving the Moon as we see it today looking oddly unsymmetrical.The dwarf planet collision scenario assume
ST. LOUIS (AP) — The Latest on severe weather in the central United States (all times local):



RELATED ARTICLES
Alex Stamos even has a suggested replacement for the Facebook co-founder.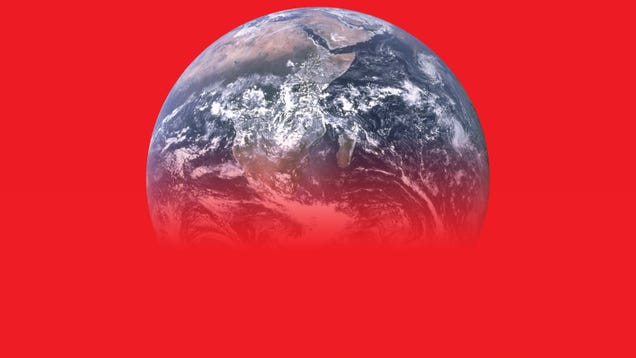 How we talk about climate change is rapidly shifting as the ramifications of unchecked carbon pollution become ever clearer. The Guardian sped that shift along last week, when it updated its style guide to encourage reporters to refer to climate change as a "climate emergency, crisis or breakdown" and using "global…

Read more...


Microsoft appears to have pulled Huawei's Matebook X Pro from its online shelves, and Best Buy, too, has followed suit. Huawei phones and devices are still available from Amazon and Newegg as of this posting, however.

Neither the Huawei Matebook X Pro nor the Huawei Matebook 13 appear on Microsoft's Store site, though at least the Matebook X Pro appeared previously, as the Verge noted. The only reference to Huawei on the site is via third-party apps that reference Huawei services, none of which appear to be authored by Huawei.

To read this article in full, please click here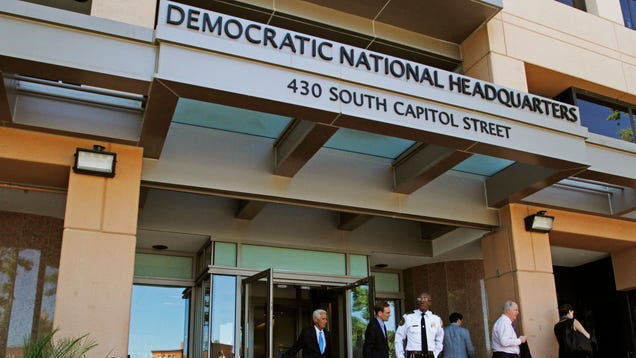 In advance of the 2020 elections, a new federal law proposed on Tuesday seeks to remove impediments faced by national political parties when seeking to help shore up the cybersecurity of their state-level counterparts.


Read more...


Microsoft said Tuesday that it has begun making the Windows 10 May 2019 Update generally available, though the company said that it will take a "measured and throttled approach" toward rolling it out. 

Microsoft also implied that if your PC hasn't already automatically upgraded to the Windows 10 October 2018 Update, PCs on that version and earlier releases will begin updating this June, as they reach what Microsoft calls the end of service date on November 12, 2019.

To receive the Windows 10 May 2019 Update now, you can go to the Windows 10 Settings menu, go to Update & Security, and click the Check for updates button at the top of the page. That will be received by Microsoft as a request for the update.

To read this article in full, please click here




The US Postal Service (USPS) and its mail delivery operations are set to gain a helping hand courtesy of self-driving startup TuSimple, with the agency enlisting the company's autonomous trucks for a two-week trial.

.. Continue Reading US Postal Service starts testing self-driving mail trucks

Automotive

Autonomous Vehicles Delivery postal Self-Driving Truck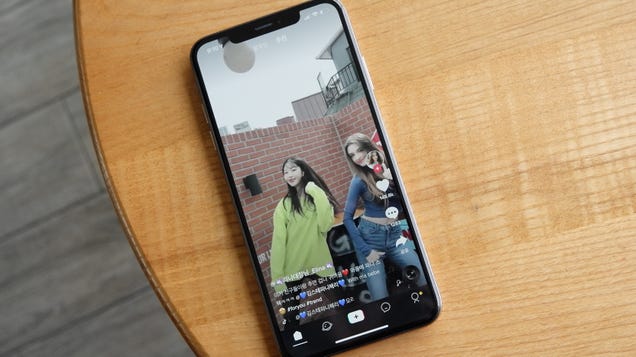 The most valuable startup in the world is planning to launch a streaming music app.

Read more...


Safety, speed and easy cleanup are just a few of the reasons for the rising popularity of these trendy kitchen appliances.
A bad month has just gotten a whole lot worse for Huawei. According to a Reuters report and confirmed by the two companies, Google is preparing to cut off the China-based smartphone maker's Android license, preventing future Huawei phones (such as the upcoming Mate 30) from using the Play Store and Google's popular apps and services.

The bombshell comes just days after President Donald Trump signed an Executive Order barring U.S. companies from using telecommunications equipment made by firms that "pose a national security risk." While the order didn't single out Huawei, the Commerce Department simultaneously added Huawei to its Entity List, effectively banning the smartphone maker from buying parts and components from U.S. companies without explicit government approval. Together, the two moves make it extremely difficult for any U.S. company to do business with Huawei.

To read this article in full, please click here


Here's how to make your Instant Pot smell new again.
A twin-turbo V8 and available M goodies make the xDrive50i the hottest X5… for now.
Hey y'all! The latest Inside Google & Alphabet newsletter is available at https://inside.com/campaigns/inside-google-alphabet-2019-05-15-14251 . Remember, the newsletter comes out every weekday excepting holidays and it's free! Sign up here: https://inside.com/google TWEAKS AND […]
Mark Zuckerberg has 'sacrificed security and civility for clicks,' writes Chris Hughes
#FacebookDown, #instagramdown and #whatsappdown were all trending on Twitter
As the number of cyber attacks increases, the demand for penetration tests - to determine the strength of a company's defense - is also going up. People are worried about their companies' networks and computer systems being hacked and data being stolen. Plus, many regulatory standards such PCI and HITRUST require these tests to be performed on at least an annual basis.

The demand for these tests is only going to increase as attackers get more sophisticated. And it's essential these tests catch all possible vulnerabilities.

[ Also read: What to consider when deploying a next-generation firewall | Get regularly scheduled insights: Sign up for Network World newsletters ] Benefits and gaps of penetration tests Penetration tests involve live tests of computer networks, systems, or web applications to find potential vulnerabilities. The tester actually attempts to exploit the vulnerabilities and documents the details of the results to their client. They document how severe the vulnerabilities are and recommend the steps that should be taken in order to resolve them.

To read this article in full, please click here