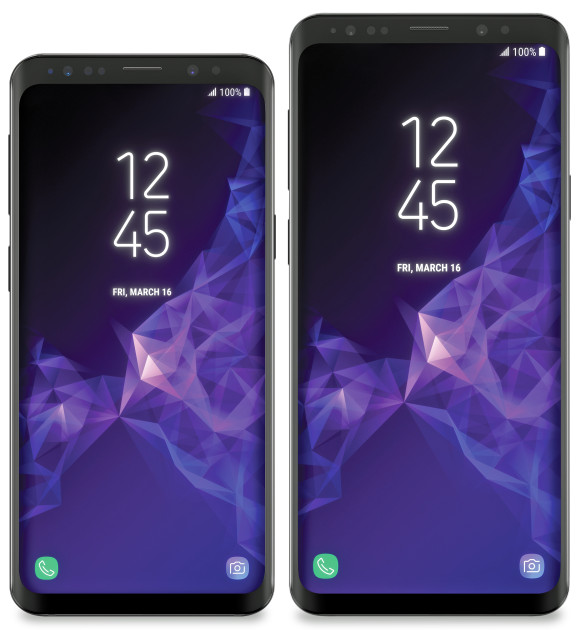 Samsung on Sunday unveiled its latest Galaxy S9 and 9 flagship smartphones at the Mobile World Congress in Barcelona, showcasing the handset's new dual-lens camera, stereo speakers, and AR-powered emoji. The new smartphones take the same general design as the Galaxy S8 devices, with slightly slimmer bezels on the top and bottom.



RELATED ARTICLES
The bigger Galaxy has a dual-lens rear camera, giving it an edge on the standard single-lens Galaxy S9.

RELATED ARTICLES
It's good times for Nokia. Or rather HMD Global, the Finnish company that now owns the beloved Nokia brand. After a successful holiday season the phone maker has marched into Mobile World Congress with a bevy of new devices in tow. The Nokia 8 Sirocc...

RELATED ARTICLES

RELATED ARTICLES
Size, cameras, battery capacity, price and more.
The ultra-affordable Nokia 1 has basic features, an easy-to-use design and Google's slimmed-down software, Android Go.
Washington is cranking up pressure on Huawei Technologies Co., the Chinese telecommunications-equipment maker that U.S. officials view as a potential tool for state-sponsored spying.
Samsung's new super phones get variable aperture cameras and fix their fingerprint reader flaw for 2018. But they keep a familiar look and feel.
 Nokia — in its newest iteration as a licensed brand of HMD — is a long way off from its glory days, the years when it not only set the pace for innovation in the mobile phone market, but also led it as the world's biggest handset maker. Today, the company took its latest step in rebuilding itself as it unveiled a slate of Android-powered smartphones — the Nokia 1, the… Read More
Samsung's response to the iPhone X and Pixel 2 is a new phone that looks nearly identical to last year's flagship Galaxy S8. But the Galaxy S9 has a few tricks for photographers, such as an adjustable aperture and personalized AR Emoji.

RELATED ARTICLES
Generating hype around the Nokia brand with retro-inspired feature phones is all well and good, but that doesn't necessarily result in people opening their wallets. And to best cash in on any interest, you need a little something for everyone. To tha...
Huawei's latest laptop adds more ports and privacy features.

RELATED ARTICLES
While it doesn't provide the most sophisticated tools for filtering recovery results, Stellar Phoenix Mac Data Recovery 7 offers an easy on-ramp to Mac data recovery.

RELATED ARTICLES
BARCELONA/SEOUL (Reuters) - Samsung Electronics Co Ltd unveiled its flagship Galaxy S9 smartphone on Sunday with an emphasis on visual applications for social media, hoping to attract tech-savvy young consumers to weather a market slowdown.
 The Samsung Galaxy S8 is a beautiful phone with a critical flaw. The fingerprint sensor is in the wrong damn spot. A phone is only as good as its usability and, to me, the S8 is crippled with its fingerprint sensor located off center. It drives me mad but Samsung finally righted the wrong with the S9. Samsung just announced the latest Galaxy phone and we spent some time with it. It's… Read More

RELATED ARTICLES
Samsung may be playing it safe by focusing on the GS9's camera, but it likely will take bigger risks later this year.
Samsung is still betting there's a future in the phone-based evolution of computers.
The Galaxy S9 and S9 may have the same size, shape, and screen as the Galaxy S8 and S8 they replace, but don't be fooled. Inside, Samsung has completely retooled its flagship phones where it counts: in the processor, the camera, and even its emoji.

In a first for the smartphone industry, Samsung is introducing a dual-aperture camera tuned for low-light situations, and chasing Apple's Animoji, the company has introduced augmented-reality-tooled emoji of its own. You can read our first hands-on impressions of the Galaxy S9 here.

From the front, the S9 looks exactly like the S8, with 5.8- and 6.2-inch Infinity Displays and slim bezels all around. But there's one addition that's not so obvious: stereo speakers. Samsung has once again turned to AKG to tune its new front speakers, and the handsets also support Dolby Atmos for simulated 360-degree surround sound.

To read this article in full, please click here


Today is the day Samsung will be unveiling its highly anticipated Galaxy S9, the company's latest flagship smartphone. As we discussed earlier this week, you can expect an improved, smarter camera on the handset, as well as an answer to Apple's Animo...
Christian leaders took the rare step on Sunday of closing Jerusalem's Church of the Holy Sepulchre, built where tradition holds Jesus was buried, in protest at Israeli tax measures and a proposed property law. It was not clear how long the closure of the church, announced by Christian officials at a news conference from around noon (1000 GMT), would last. Church officials said only that it would be until further notice.


A Donald Trump and Mike Pence "weekly newsletter" laments the horror of the Parkland school shooting that killed 17 people, then ends with a "contribute" button so people can give money ... to Trump and Pence.



RELATED ARTICLES
Apple Australia has published a series of new iPhone X ads to its YouTube channel showcasing the smartphone's camera being used at various weddings.


Now that the 2018 Winter Olympics are over, we're now learning who was responsible for hacking the games' systems... and the culprit won't surprise you at all. US intelligence officials speaking anonymously to the Washington Post claimed that spies...
 If you were having any doubts about Samsung's commitment to its DeX, consider them assuaged. The company introduced its smartphone docking hardware with the Galaxy S8 and has talked up a new version for every big phone release since then — and today's big Galaxy S9 reveal is no different. We were pretty lukewarm on the idea — or at least skeptical of how big a niche such… Read More
We've played with Samsung's flagship new phones and here's what's new: AR Emoji, changing apertures, super slow mo and dual camera is Plus only.
Samsung's getting ready to unveil its next flagship smartphone, the Galaxy S9, at MWC 2018 in Barcelona. You can watch a livestream of the Unpacked 2018 event in the video below, and don't forget to follow the action on our liveblog, as well -- where...
 Things have been mostly quiet on the Android Go front since Google announced the low-power mobile operating system back in May — aside, of course, from an unexpected name chance to the decidedly less catchy. Android Oreo (Go Edition). One of the things that's made the offering unique from the start, however, is that unlike most of these sorts of lite offerings targeted at the… Read More
Students have taken the gun control to debate to a new level online and off.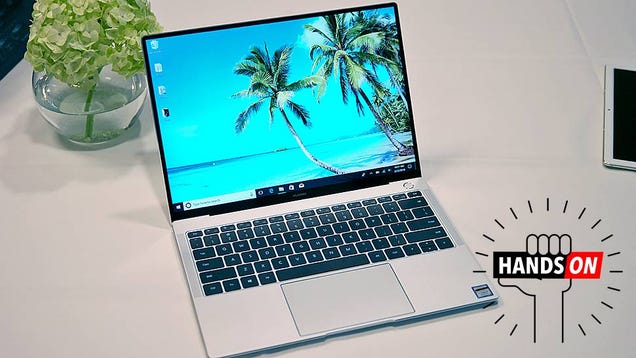 In the laptop world, Dell's XPS 13 gets a lot of credit for having a great design, excellent battery life and that nifty Infinity Edge display that started the trend of slimmer bezels on laptops. But what most people don't know is that the laptop with the thinnest bezels in the world isn't a Dell, it's now a Huawei.


Read more...


A survivor of the Florida school shooting has told National Rifle Association supporters attempting to discredit witnesses that they should give up as he and classmates "are going to outlive" them. David Hogg has emerged as a powerful advocate for gun control after the Valentine's Day attack at Marjory Stoneman Douglas High School in Parkland, which left 17 people dead. The 18-year-old and his classmates have been described as "pawns" who are being "coached" by activists aiming to restrict firearm ownership in the US.


JERUSALEM (AP) — The leaders of the major Christian sects in Jerusalem closed the Church of the Holy Sepulchre, built on the traditional site of Jesus' crucifixion and resurrection, for several hours on Sunday to protest an Israeli plan to tax their properties.


NRA national spokesperson Dana Loesch tells ABC News' George Stephanopoulos the focus in the aftermath of the Parkland shooting should be local and FBI authorities.


President Donald Trump has spoken to and met with several survivors and family members of victims of last week's school shooting in Parkland, Florida.


Commentary: Apple commentator Ming-Chi Kuo says the "all-new" headphones may appear in the fall, Apple Insider reports.
BARCELONA/HELSINKI (Reuters) - Telecom operators are accelerating their timelines for the roll-out of next-generation 5G networks, lifting Nokia's confidence of an uplift for its business this year, Chief Executive Rajeev Suri said on Sunday.

RELATED ARTICLES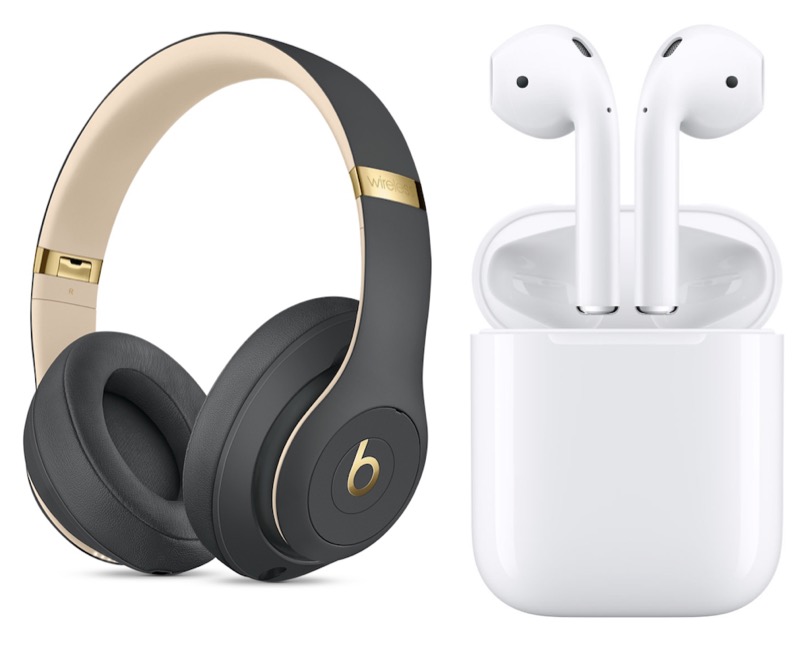 KGI Securities analyst Ming-Chi Kuo has issued a new research note outlining his expectations for Apple's "acoustic accessories" pipeline, claiming the company is working on both updated AirPods and "own-brand, high-end over-ear headphones" with an "all-new design." The new over-ear headphones are said to debut in the fourth quarter of this year at the earliest.
We believe that after AirPods and HomePod, Apple's next addition will be high-end over-ear headphones, making its acoustic accessory lineup more complete. Existing suppliers Primax and SZS will be Apple's partners on this new product. Primax will receive assembly orders on its familiarity with the acoustic business, and SZS is likely to use MIM technology advantages as leverage to become the exclusive or main MIM part supplier. The new headphones will be priced higher than AirPods and should help boost the business momentum of Primax as the assembly provider.


The company, one of the first of the Silicon Valley unicorns, says it has 11 million paying subscribers out of 500 million total registered users.
Commentary: In what seems like a painful faux pas, the three-minute, business-oriented video is making its way across YouTube.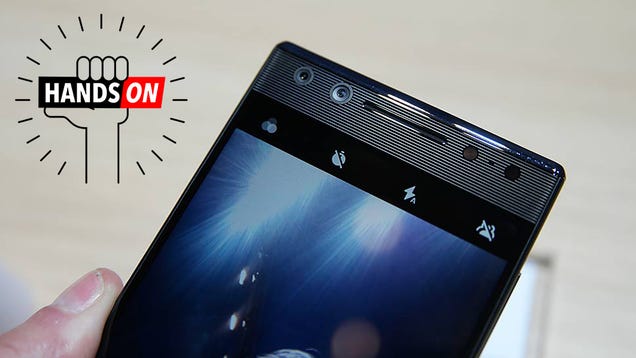 Look, it's hard to give a shit about budget phones. They often sport uninspired designs, lack any sort of innovative features, and frequently cut corners to hit those low, low prices. And with previous phone names like Pixi, Pop and Idol, Alcatel's previous phones seemed more concerned with the latest saccharine teen…

Read more...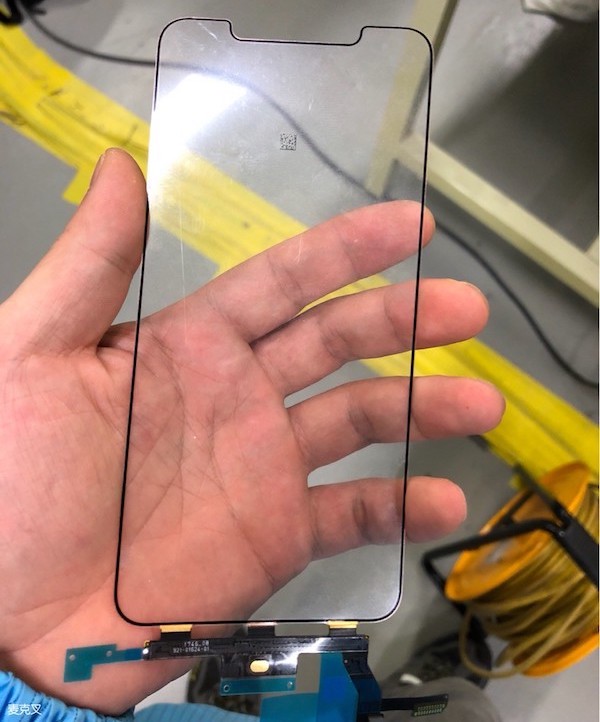 New photos claimed to be of the rumored 6.5-inch "iPhone X Plus" screen and digitizer have been shared on the MacX forums [Google Translate], with the poster claiming the parts come from a "trial run of production equipment" at LG's facilities in Vietnam.


Samsung unveils its next generation flagship on the eve of Mobile World Congress.
Why Apple is the world's most innovative company Robert Safian, Fast Company Apple may be one of the biggest companies in the world, but it still doesn't open up often about how it operates. A few times a year though, we catch a glimpse. Fast Comp...
When Apple next week begins shifting the iCloud accounts of its China-based customers to a local partner's servers, it also will take an unprecedented step for the company that alarms some privacy specialists: storing the encryption keys for those accounts in China.
The declassified ten-page memo challenges Republican allegations of partisan bias and abuse of power by the FBI and the FISA court in the Russia Investigation.


Juno completed its eleventh orbit of the planet on February 7, capturing some spectacular images in the process.
Berkshire Hathaway, the holding company of US billionaire investor Warren Buffett, received a stunning $29 billion last year from the US government, thanks to a new tax law that massively lowered corporate tax rates. In his much-anticipated annual letter to shareholders, Buffett explained that the company's net gain of $65.3 billion in 2017 was only partly due to his employees' efforts. "Only $36 billion came from Berkshire's operations," he wrote.


A maker of chip-testing equipment, Xcerra, said it was walking away from a proposed sale to a Chinese group because of regulatory concerns.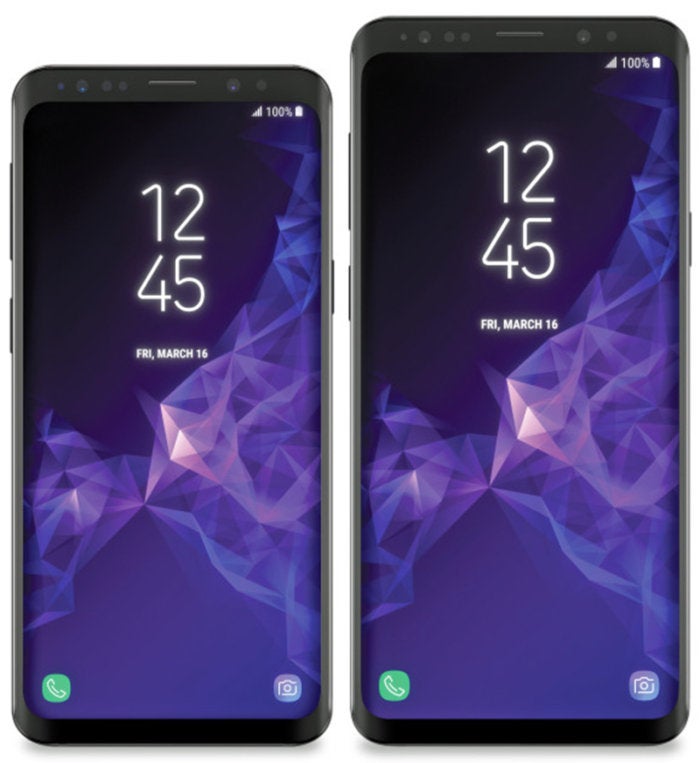 The new phones are coming! Mobile World Congress is nearly upon us, and soon we'll be feasting our eyes on the latest and greatest Android has to offer. So whether you're attending the big show or just checking out the keynote streams online, here's everything we expect (and hope) to see:

MWC 2018: Samsung Venture Beat Renders of the Galaxy S9 and S9 have leaked in all their glory.

To read this article in full, please click here


 Following a slowdown in e-commerce sales over the holidays, Walmart today is readying a new strategy to attract online shoppers with an increased focus on home goods. The retailer is now launching a redesigned Home shopping experience on the web which will better highlight home products, like furniture, accessories, and other decorative items. The new site's home page will feature… Read More


Techrules has been one of the biggest, flashiest stories of the past two Geneva Motor Shows, and as Geneva 2018 approaches, the company commits to being front and center yet again. It will be premiering a track version of last year's Ren turbine range-extender supercar. The new Ren RS maintains the potent turbine-extended electric powertrain and radical fighter jet inspiration of the street car but loses two passengers, drops some weight and gains lap-optimizing aero tech.

.. Continue Reading Techrules turns its turbine range-extending Ren supercar into a single-seat track car

Automotive

Geneva Motor Show 2018 Microturbines Supercars Techrules 1,030-hp Chinese supercar concept with turbine range extender to go the distance in Geneva Delta MiTRE boxes up micro-turbine power for EV range extending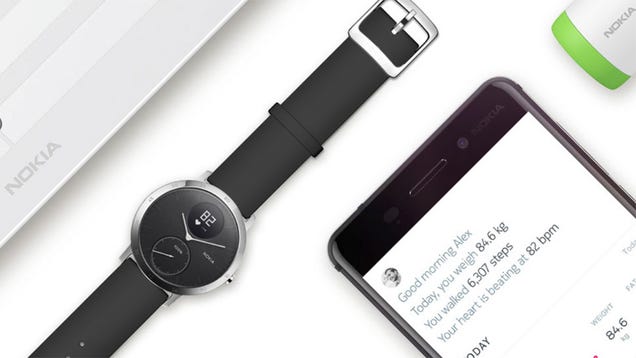 There was a time when Nokia was the undisputed king of cellphones, with quarterly sales of over 120 million units as recently as 2010. But after a failed partnership ended with Nokia selling its handset division to Microsoft, the company tried reinventing itself by pivoting to wearables, a move capped off when Nokia…

Read more...


 In 2011, WeWork ran an accelerator-type program called WeWork Labs. That program was a bit neglected as the company began to focus on other initiatives, such as international expansion, Powered By We, and acquisitions. But today, WeWork is relaunching WeWork Labs, with 27 spaces secured in 16 markets for 2018. WeWork Labs, which will be run by Chief Product Officer Roee Adler, wants to offer… Read More

Apple is in talks with its investment bank Goldman Sachs about the possibility of offering customers financial loans when buying Apple products, according to a report by the Wall Street Journal on Wednesday.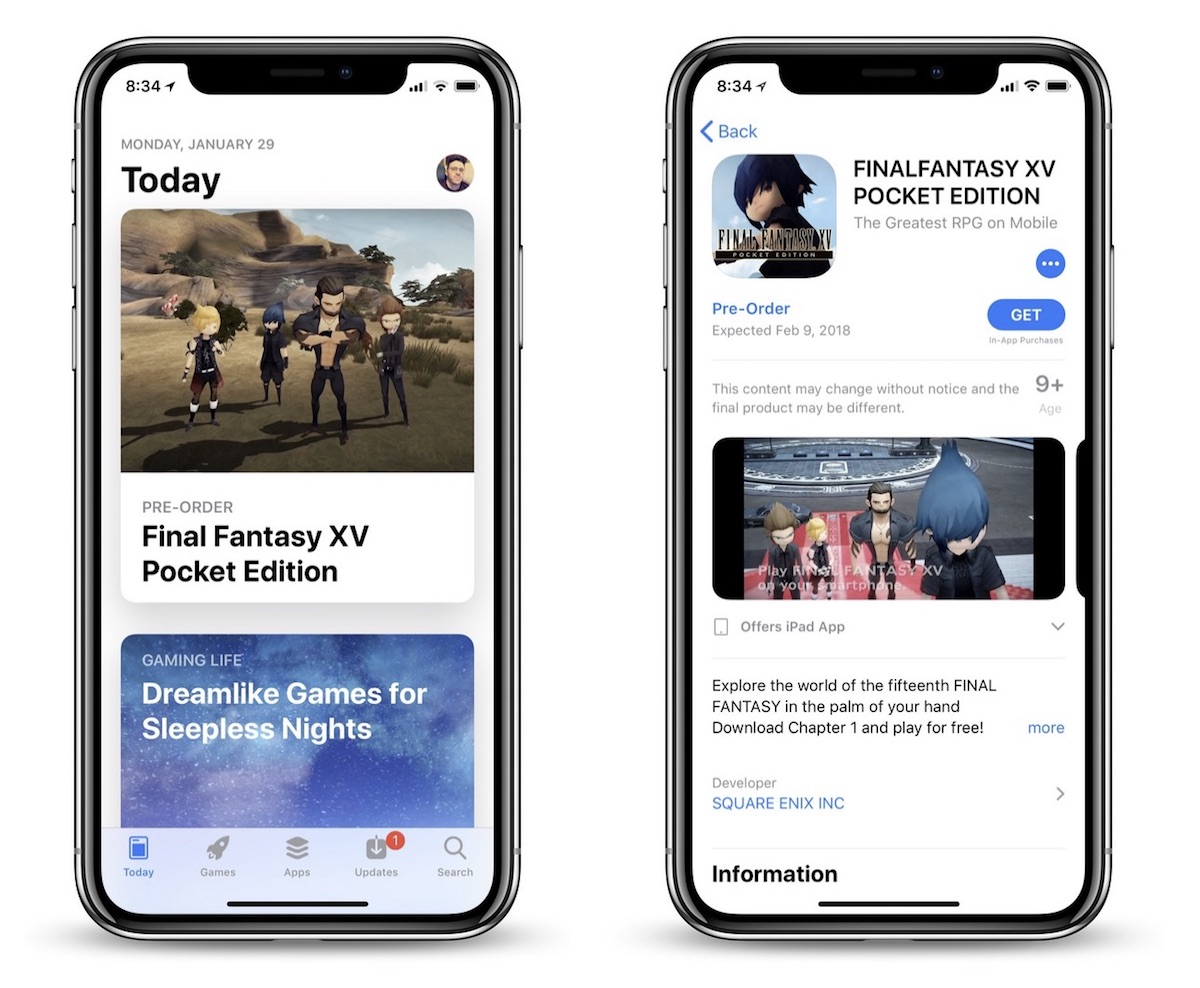 A new card on the iOS App Store today confirms that Final Fantasy XV: Pocket Edition will launch on compatible iOS devices on February 9, a few months after being announced last September. Players interested in the game can use the App Store's new pre-order ability and tap 'Get,' and when the game releases it will download onto their device and notify them that the game is available.