Apple confirms its Shazam acquisition, MyEtherWallet knockoff goes live on the App Store and is now removed and the NFL is partnering with Verizon and is now streaming football games to everyone. All this on Crunch Report. Read More

RELATED ARTICLES
A group of sites plan to take action to draw attention to a crucial FCC vote planned for Dec. 14 that could dismantle Obama-era net neutrality rules.
 Nextdoor, the neighborhood social networking site raised about $75 million in a funding round, The Information reported, estimating that the valuation is $1.5 billion. The round was confirmed by TechCrunch. This adds to the over $200 million that the San Francisco-based company has raised, dating back to 2010. Its last reported round was in early 2015 at a $1.1 valuation. The report says that… Read More

RELATED ARTICLES
 The organization behind MyEtherWallet is planning to release an official version of its popular cryptocurrency wallet for iOS after Apple removed a knockoff that had been in the App Store for around a week. The unofficial version of the open source software, which is used to hold ETH and other alt coins outside of bitcoin, got as high as number three in the financial section of the App… Read More
Voleon is among funds deploying machine learning, a technology in which computers develop trading strategies. It''s harder than it sounds, given that markets are noisy and clients often want a better understanding of how their money is being invested.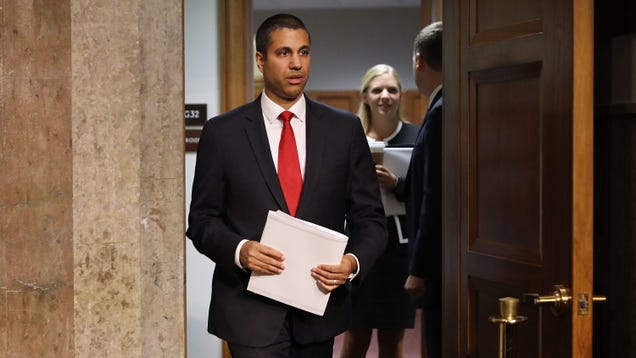 The Republican-dominated Federal Communications Commission and its chair, industry-adjacent hack Ajit Pai, have been charging towards a vote to repeal Barack Obama-era net neutrality rules on Thursday that seems all but guaranteed to result in a victory for ISPs. Part of the plan involves cutting a deal with ISPs to…

Read more...




US astronauts are headed back to the Moon after President Donald J. Trump ordered NASA to focus on manned space missions. Today at a White House ceremony, the President signed White House Space Policy Directive 1, which directs NASA to work with commercial and international partners to send American astronauts to our satellite as the first step to going to Mars and beyond.

.. Continue Reading President Trump orders NASA back to the Moon

Space

Moon NASA Spaceflight Don't want to live on this planet anymore? Try Asgardia the first 'space nation' To the stars by atom bomb: The incredible tale of the top secret Orion Project Suit up for Bonhams' Space Race collectibles auction 5 weird things humans have smuggled into space First satellite for the 'space nation' of Asgardia due for launch in August Best laid plans: Eight embarrassing failures of the Space Age
The blue oval plans to pad margins thanks to Mexico''s lower labor costs.
Progress Health Cloud gives healthcare organizations the ability to create patent applications to any device
 Amazon Web Services has opened its second region in China with a local partner, Ningxia Western Cloud Data Technology. The launch comes just one month after Amazon denied reports that AWS is leaving China, but said the company sold "certain physical infrastructure assets" to Internet services company Beijing Sinnet, which operates its first region in the country, in order to… Read More


According to new climate modeling data, the Northern hemisphere's wind farms could see a dramatic downturn in productivity over the next hundred years, as climate change disrupts some of the key drivers that shape the world's wind patterns. The news is better down South.

.. Continue Reading American, Asian and European wind farming could take a serious hit from climate change

Energy

Climate Change Renewable Energy Wind Power Renewables rising: Global clean energy capacity leaves coal in the dust Chinese province runs on 100 percent renewables for a week Intel goes green with power purchase The geoengineering debate: Can imitating volcanic eruptions combat climate change? UN: Climate refugees and avoidable human tragedy on tap unless we go beyond Paris Agreement Vicious cycle ties warmer cow food to higher methane emissions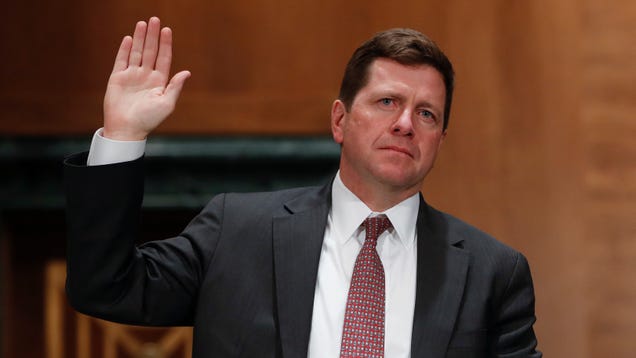 After months of tension over what, if anything, the Securities and Exchange Commission was planning to do about cryptocurrencies and the billions of dollars people have sunk into initial coin offerings—a form of barely regulated investment vehicle in which investors trade real cash for tokens in crypto-backed…

Read more...



RELATED ARTICLES
The Apple Watch can one-tap connect with cardio and fitness machines in certain gyms: this is how it works.

RELATED ARTICLES
 Affirm, the platform that helps consumers find financing, is getting some financing of its own. The San Francisco-based company confirmed that it's raising $200 million, led by GIC, a Singaporean sovereign wealth fund. Existing investors Khosla Ventures and Spark Capital are also participating. Affirm's valuation is estimated to be between $1.5 billion and $2 billion. Read More

RELATED ARTICLES
 Google today is launching a trio of new photo apps – a part of new series of what it has dubbed photography "appsperiments." (Get it? Ha ha.) The apps, some of which are available on both the iOS App Store and Google Play, give Google a way to test out more experimental features to see how users respond, the company explains in an announcement on its Google Research blog.… Read More

RELATED ARTICLES
A top German intelligence agency said that more than its 10,000 citizens were targeted, including lawmakers and government employees.
WASHINGTON (Reuters) - The U.S. Federal Communications Commission plans to turn over oversight of internet service providers to another federal agency as it plans to vote on Thursday to revoke the landmark 2015 'net neutrality' rules.
By Saqib Iqbal Ahmed, Jemima Kelly and Gertrude Chavez-Dreyfuss

RELATED ARTICLES
While it's not as feature-rich as some competing tools, Seagate Premium File Recovery Suite 2.5 provides a simple, fast, and capable utility backed by one of the largest names in data recovery.

RELATED ARTICLES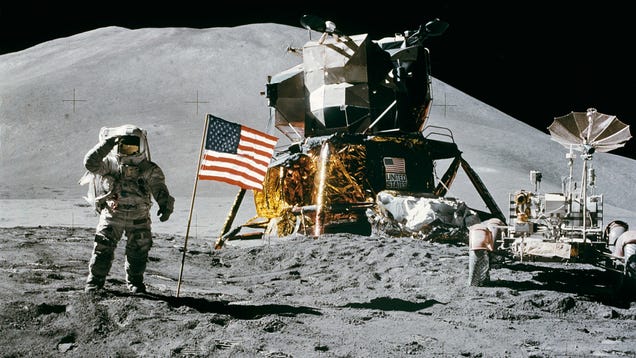 President Donald Trump has signed a directive that authorizes NASA to return American astronauts to the Moon—a mission that would lay the foundation for a possible mission to Mars. The renewed emphasis on space exploration, said Trump, is to ensure America's primacy in space, to protect its citizens, and to create…

Read more...


The moon is once again on NASA's menu as President Trump signs a directive to send humans back to the surface of our lunar companion.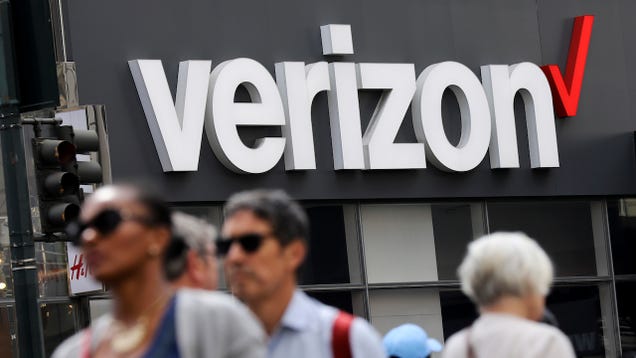 Like bankers on a balcony, sipping champagne and sneering at a growing crowd of protesters angrily chanting from the gutters below, Verizon has taken to openly giving the finger to the throngs of Americans desperate to defend net neutrality.


Read more...


The money will help the company build its first electric pickup truck, the W-15.
We got a chance to listen to Google's beefy new high-end speaker. Here are our first impressions.
By Saqib Iqbal Ahmed, Jemima Kelly and Gertrude Chavez-Dreyfuss
 Menlo Security, a startup with a unique approach to protecting your company from malware and phishing attacks, announced a $40 million Series C round today. Menlo protects customers by never lets letting employees access an actual website or email containing malware. Instead, they isolate the original in a container, then display a clean mirror image in the browser, which has been stripped of… Read More
WASHINGTON (Reuters) - Netcracker Technology Corp will not face criminal charges for allowing Russian nationals without security clearance to work on a U.S. defense project after it agreed to adopt enhanced cyber security measures, authorities said on Monday.
Security startup continues to evolve its isolation technology to help protect organizations from emerging forms of malware.
 Traveling with a baby for the holidays? First you've got your own gear to worry about, then a stroller, something for the baby to sleep in, a baby carrier, toys, snacks, a diaper bag, possibly a car seat and whatever else the plane might allow you to shove into the overhead compartment or check at the gate. Then you've got to soothe and entertain the little one so everyone on the… Read More

RELATED ARTICLES
 Gawker may soon return from the dead. While Univision acquired most of Gawker Media's sites last year (and renamed them as the Gizmodo Media Group), the deal didn't include Gawker itself. Now a group of former Gawker employees calling themselves the Gawker Foundation has launched a Kickstarter campaign to buy the old domain and relaunch with a nonprofit, membership-funded model. Read More
Luke Skywalker is full of angst and his island is full of Porgs. What the heck is a Porg? Let's examine all the clues about the upcoming movie.
With just two weeks until Christmas, some better-than-Black Friday deals are starting to pop up.
The Apple Watch can now tap-to-pair with new connected fitness machines. Here's how it works.
GymKit syncing on the Apple Watch technically arrived with watchOS 4.1, but there's been one main obstacle to using it: actually finding a gym that supports it. Only one fitness center each in Australia and the UK have enabled it so far, while Ameri...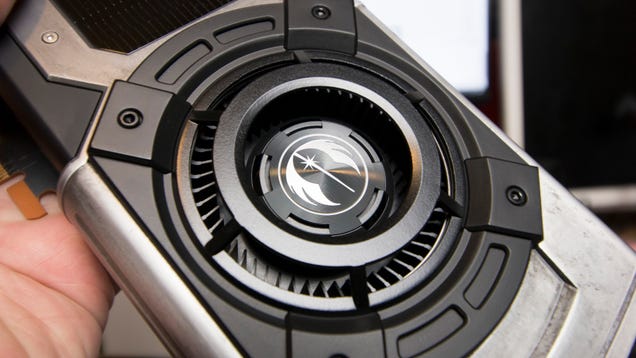 Up until last Thursday, the Nvidia Titan XP was the most powerful graphics card you could put in a PC. But being the most powerful isn't enough for some people to justify laying out $1,200. So Nvidia used the Force. Or licensed the Force. Either way, check out this Jedi Order video card.

Read more...


It could integrate well with Apple Music
It's not quite $3 billion for Beats, but still: Apple confirmed it will buy music-recognition app Shazam to bolster its Spotify competitor, Apple Music.
Farbar Recovery Scan Tool, or FRST, is a portable application designed to run in normal or safe mode to diagnose malware issues.... [License: Freeware | Requires: Win 10 / 8 / 7 / Vista / XP | Size: 1.67 MB ]


So you like a challenge, but a run-of-the-mill 9 x 9 x 9 Rubik's Cube just doesn't melt your brain anymore... How about tackling a colossal 33 x 33 x 33 twisty cube, like this 3D-printed creation from Grégoire Pfennig of Greg's Puzzles?

.. Continue Reading Massive 'Rubik's Cube' will keep you twisting and turning for hours

3D Printing

3D Printing Puzzles Rubik's Cube-solving robots break one-second barrier Da Vinci-inspired mechanical puzzle book makes for a challenging story Home-built robot solves Rubik's Cube in one second 3D printing puts Zeus back on his throne Giant Rubik's Cube can be solved by hand 3D printing heart parts at 30,000 feet
Robots may make half of today''s jobs obsolete in 20 years. What careers will be left when our children grow up?
 At the Microsoft Ignite Conference in September, Microsoft let it be known it was going to be a player in the future of quantum computing, and today the company took another step toward that goal when it released a preview of its quantum computing development kit. The kit includes all of the pieces a developer needs to get started including a Q# language and compiler, a Q# library, a local… Read More

RELATED ARTICLES
Mario Batali has announced that he's stepping away from his food empire amid sexual misconduct allegations.


(Reuters) - Activist investor Elliott Management Corp said on Monday NXP Semiconductors NV is worth about 23 percent more than Qualcomm Inc's $38-billion offer to buy the chipmaker.
If the Arctic gets warmer, the northern winds get weaker, possibly leading to big drops in clean energy.
The Food and Drug Administration plans new medical-device approval processes to speed products'' entry to the U.S. market, mirroring the desires of industry and President Donald Trump to clear barriers to new business.
Smart homes can be tricky to manage, especially if you've invested in a bunch of different brands. If you have a Google Home, good news: You can now use the Google Assistant to clean up and "sync" any misbehaving devices. Let's say you have some Phil...
While it doesn't provide the most sophisticated tools for filtering recovery results, Stellar Phoenix Mac Data Recovery 7 offers an easy on-ramp to Mac data recovery.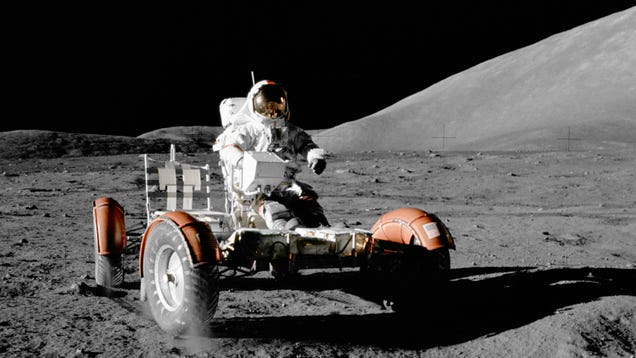 It was December 11, 1972, 45n years ago to the day. Astronauts Gene Cernan and Jack Schmitt had just stepped out of the lunar lander. And thus began one of humanity's greatest road trips.

Read more...


Automakers like Nissan and Mercedes-Benz, as well as Lyft, have been bundling their autonomous car experiments into electric vehicles. But Ford will keep one foot in fossil fuels, at least for now. An executive from the company told Automotive News t...
With rules governing internet services set to be rolled back, service providers and their detractors are envisioning new models that could translate into a wider range of fees—both lower and higher.
The FCC is scheduled to vote on its proposal to roll back net neutrality protections on December 14th and ahead of that vote, the FCC and FTC have released a Memorandum of Understanding (MOU) regarding each agency's role in policing internet service...
The White House laid into CNN after the news outlet mixed up the photos of two men named Shah on Friday.


Both Hitler and Roosevelt believed that war was inevitable, and they were both probably right.  Restraining the war machine in December of 1941 might have bought some additional time for Germany in the Med and (possibly) in the skies, but would have forced the Kriegsmarine to forego an offensive that it believed could win the war.


SYDNEY (Reuters) - The front-month bitcoin futures contract on the Chicago-based CBOE Futures Exchange surged past $17,000 on Monday, the first day of trading.
LONDON (Reuters) - Uber [UBER.UL] will defend its right to operate in London in a court hearing on Monday after the app was deemed unfit to run a taxi service and stripped of its license in its most important European market.
Commentary: Redmond's ad for Christmas is warm, cuddly and celebrates, of all things, Microsoft Paint. It also has a serious political message.

RELATED ARTICLES


MVRDV has revealed a new mixed-use residential development planned for Abu Dhabi, United Arab Emirates, appropriately named Pixel. Due for completion in 2020, the project comprises a group of seven towers that sport an eye-catching pixelated design.

.. Continue Reading MVRDV plans pixelated towers for Abu Dhabi

Architecture

Abu Dhabi BIG Building and Construction MVRDV MVRDV's latest tower looks different from every angle Y-shaped home holds a pool in its arms MVRDV redeveloping dilapidated shopping mall into urban lagoon MVRDV rocks the block with Jenga-like Sax towers Wacky letter-shaped towers show there's no place like HOME 1970s highway starts new life as greenery-filled walkway
ProPublica and Google's News Lab are teaming up to help journalists, especially at the local level, report on all things related to elections. The Election Databot, which launched during the 2016 general election, will now offer up data on every race...
Auto dealership's in Missouri really don't want Tesla on their turf, and last year got a judge to ban the automaker from getting a license in the state. However, the Missouri Court of Appeals has overturned that verdict, allowing Musk & Co to res...
Ford Motor said Tuesday that it planned to offer 15 new models in China by 2025 that run at least in part on batteries.