Two days after India blocked 59 apps developed by Chinese firms, Google and Apple have started to comply with New Delhi's order and are preventing users in the world's second largest internet market from accessing those apps. UC Browser, Shareit, and Club Factory and other apps that India has blocked are no longer listed on […]
Facebook is no longer betting on Lasso, an app it launched a year and a half ago, to take on TikTok . The social juggernaut's TikTok clone is shutting down on July 10, Lasso alerted users on Wednesday. Launched in late 2018, Lasso was seen as Facebook's answer to TikTok that's gained ground with young users, […]
If Congress does approve a second stimulus check, who would get one? That's all part of a debate this month in Washington.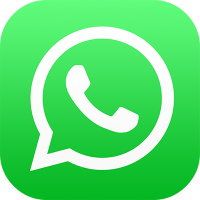 WhatsApp has announced it is rolling out a number of new features across its app, web, and desktop variants, including a QR code scanning for contacts and a new Dark mode theme that extends to computers.


Both startups and established automakers see great potential in the future of autonomous trucking, and TuSimple is one company taking very proactive steps to grab its slice of the pie. The California-based firm today revealed an ambitious plan to begin piecing together a network of autonomous trucking routes in the US, with plans to scale up and service the entire contiguous US by 2023.

Continue Reading

Automotive, Transport

Truck, Autonomous


The Summer Game Fest kicks off July 21 and gives you a week to play dozens of yet-to-be-released Xbox One games.
Apple purchased one of the best weather apps in the business this spring, and unfortunately that meant Dark Sky pulled its Android app. If you haven't already installed it, it's gone from the Google Play Store, and the company initially informed subs...

RELATED ARTICLES
"My guess is that all these advertisers will be back on the platform soon enough," Zuckerberg told employees, according to The Information.



RELATED ARTICLES
Microsoft released a major new Windows 10 Insider test build on Wednesday afternoon, offering dramatically different versions of the Start Menu and Taskbar, and even a revamped Alt Tab experience with Microsoft Edge.

Microsoft released the new updates as part of Windows 10 Insider Build 20161, part of the new Dev Channel. Essentially, the Dev Channel is the new Insider Fast Channel—code that Microsoft is not tying to any future Windows 10 feature release. These are experiments, and Microsoft is making these features available to just a subset of the Dev Channel, too.

The experimental UI changes are fairly profound. The Start menu now includes the Fluent Design icons that Microsoft began rolling out earlier, and does away with some of the colored backgrounds that have made up the traditional Start menu. The Taskbar, too, has been redesigned in a purpose-built manner, optimized more for an individual user's needs. Finally, the Alt Tab experience now includes individual Edge tabs, and not just the app as a whole.

To read this article in full, please click here



RELATED ARTICLES
Washington lawmakers are weeks away from deciding on a second stimulus payment. But each day we learn more about when a check could come your way, if it does at all.

RELATED ARTICLES
The letter calls the deal a "test case" for future big tech acquisitions.

RELATED ARTICLES
The second quarter largely took place while most of the country was under stay-at-home orders.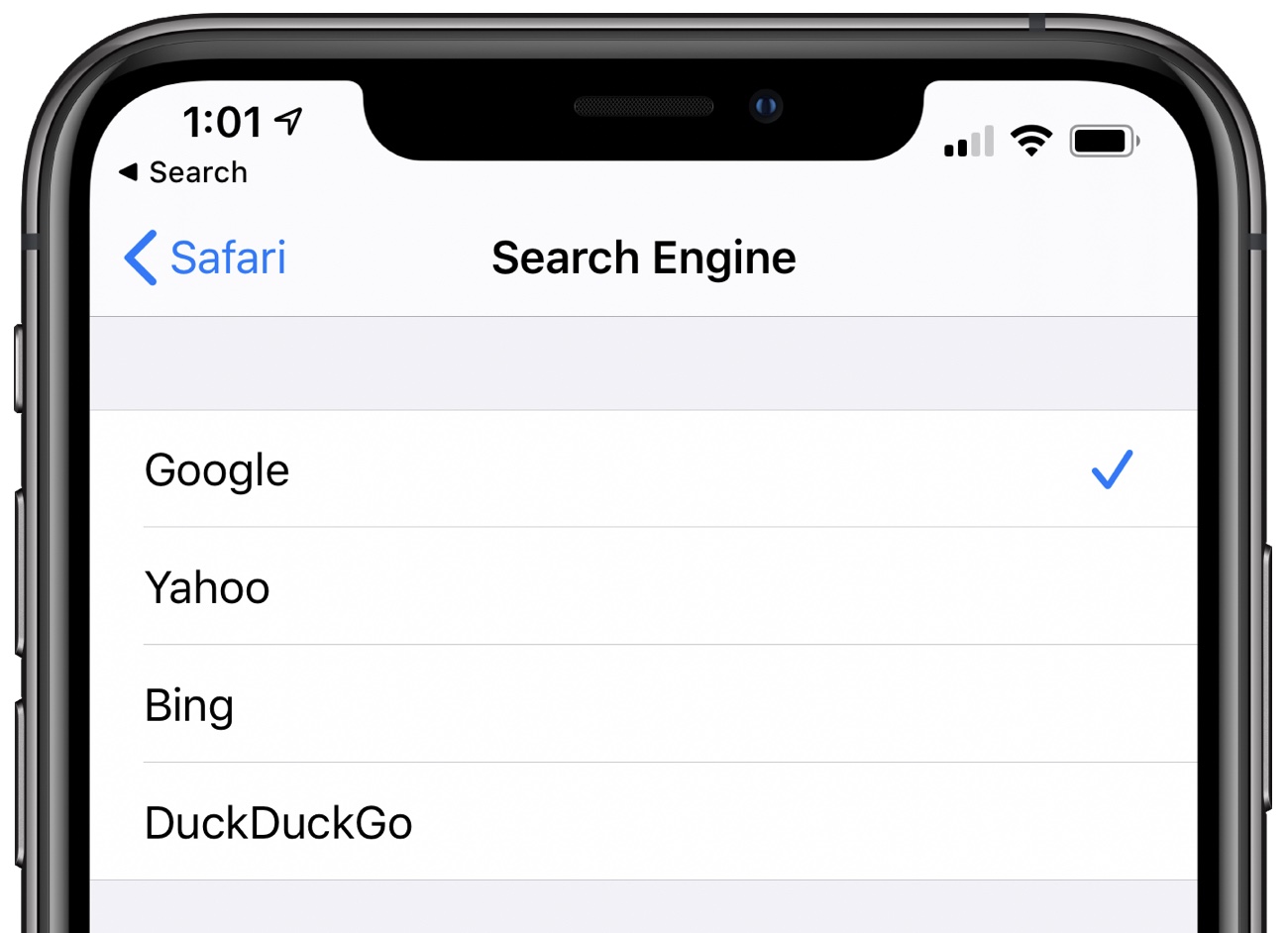 Google pays Apple to be the default search engine on Apple's Safari web browser on iPhones and Macs, which causes a "significant barrier to entry and expansion" for rivals in the search engine market, said the UK Competition and Markets Authority in a report released today (via Reuters).


The second quarter largely took place while most of the country was under stay-at-home orders.

RELATED ARTICLES
If the House and Senate can reach agreement on another economic stimulus payment -- and that's not a promise -- this is what we're hearing about how much money you might actually receive.
Toyota's second-quickest model just so happens to be a seriously efficient plug-in hybrid.
Sony's PlayStation Store has two sales going on right now.
Apple's Tim Cook, Amazon's Jeff Bezos, Facebook's Mark Zuckerberg and Google's Sundar Pichai have all reportedly agreed to testify at a House antitrust hearing in late July. According to Kara Swisher (The New York Times, Recode), Rep. David Cicilline...

RELATED ARTICLES
A federal judge has knocked down a cornerstone border policy of the Trump administration that denies asylum to people who travel through other countries to reach the U.S.-Mexico border without first seeking protection in those countries. U.S. District Judge Timothy Kelly ruled that authorities violated federal rule-making procedures by not seeking public feedback before putting the policy into effect in July 2019. The impact of Kelly's ruling is diminished by a coronavirus pandemic-related measure that was imposed in March to quickly expel people who cross the border illegally and block asylum-seekers at official crossings.



RELATED ARTICLES
Apple has suspended updates for thousands of games on its App Store in China because they lack a license from the Chinese government, The Financial Times reported. The company has faced mounting pressure from the Chinese government in recent weeks to...
A few months back, Google announced plans to reopen some U.S. offices after the July 4th holiday. But the best laid plans, and all of that. Things have obviously not been going great in terms of the United States' battle with COVID-19, and Google once again finds itself proceeding on the side of caution. As […]
Looking to buy a face covering? Check out the online stores that have a variety of face masks.
Google isn't ready to bring workers back just yet. The company originally planned to call select employees back to the office beginning July 6th. Now, it says all US offices will remain closed until at least September 7th due to the recent spike in c...
A federal judge has overturned a Trump administration policy mandating that asylum seekers first apply for asylum in countries they pass through on their way to the U.S.-Mexico border.The policy was aimed at deterring illegal immigration from Central American countries including Honduras, Guatemala, and El Salvador.U.S. District Judge Timothy J. Kelly of Washington, D.C., a Trump appointee, said that the administration violated the Administrative Procedure Act when adopting the policy. The APA requires that the federal government allow time for Americans to weigh in on certain proposed federal policy changes."There are many circumstances in which courts appropriately defer to the national security judgments of the Executive," Kelly wrote in his opinion. "But determining the scope of an APA exception is not one of them."Among the plaintiffs were advocacy groups for migrants as well as individual petitioners, who argued that the Trump administration policy violated the Immigration and Nationality Act. Kelly wrote that the law generally allows asylum seekers to petition no matter what country they passed through.The Trump administration will likely appeal the ruling. However, it is unclear if the ruling will have any immediate effect because of the effects of the coronavirus pandemic on illegal immigration.U.S. Immigration, Customs and Enforcement has since mid-March returned almost all migrants caught crossing the border back to Mexico, fearing possible outbreaks of coronavirus in holding facilities. As a resu
In a meme, TikTok users are encouraging others to engage in a practice known as "Denial of Inventory," hoping to take down Trump's online stores.


The beauty of live TV streaming services is that you can always cancel.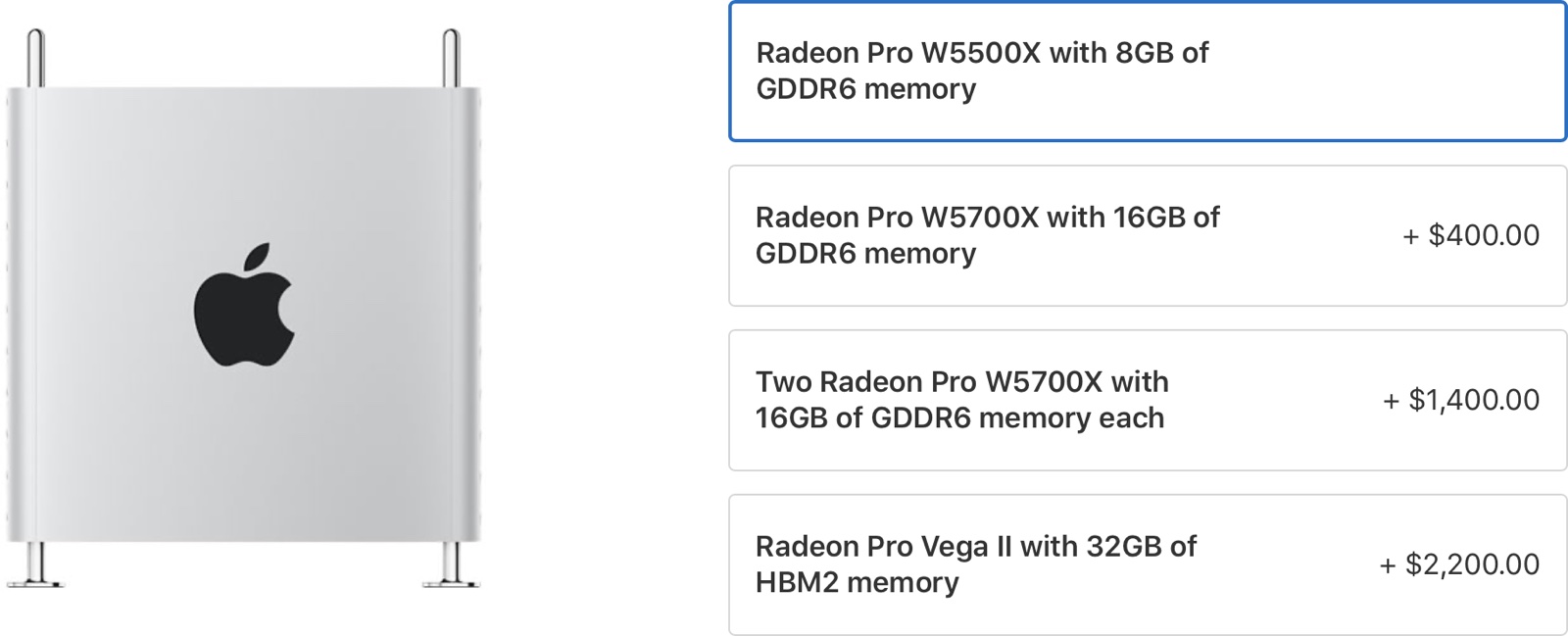 Apple's Mac Pro can now be configured with a Radeon Pro W5550X with 8GB of GDDR6 memory, a graphics card option that's a step above the entry-level Radeon Pro 580X but not as expensive as the W5700X graphics card that Apple introduced as an option in April.



RELATED ARTICLES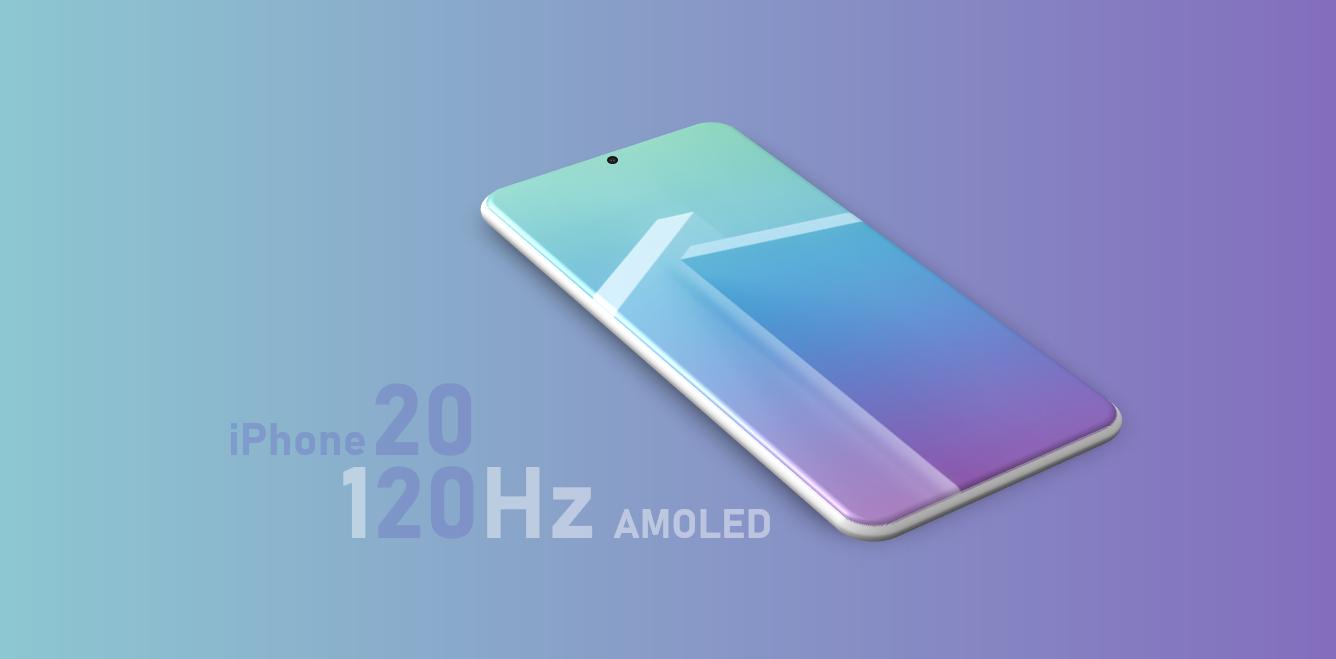 Apple's iPhone 12 models will not feature an upgraded 120Hz ProMotion display, according to display analyst Ross Young. Young previously said that Apple would not implement ProMotion technology until it adopted low-power LTPO display technology, a move Apple is not expected to make until 2021.
— Ross Young (@DSCCRoss) July 1, 2020


Its developers are taking Crucible back into closed beta to make some improvements.
Sign up by Aug. 1 and you can lock in your price for a year and current subscribers can get the deal, too.
The free-to-play sci-fi shooter launched little over a month ago, but is now closed to new players.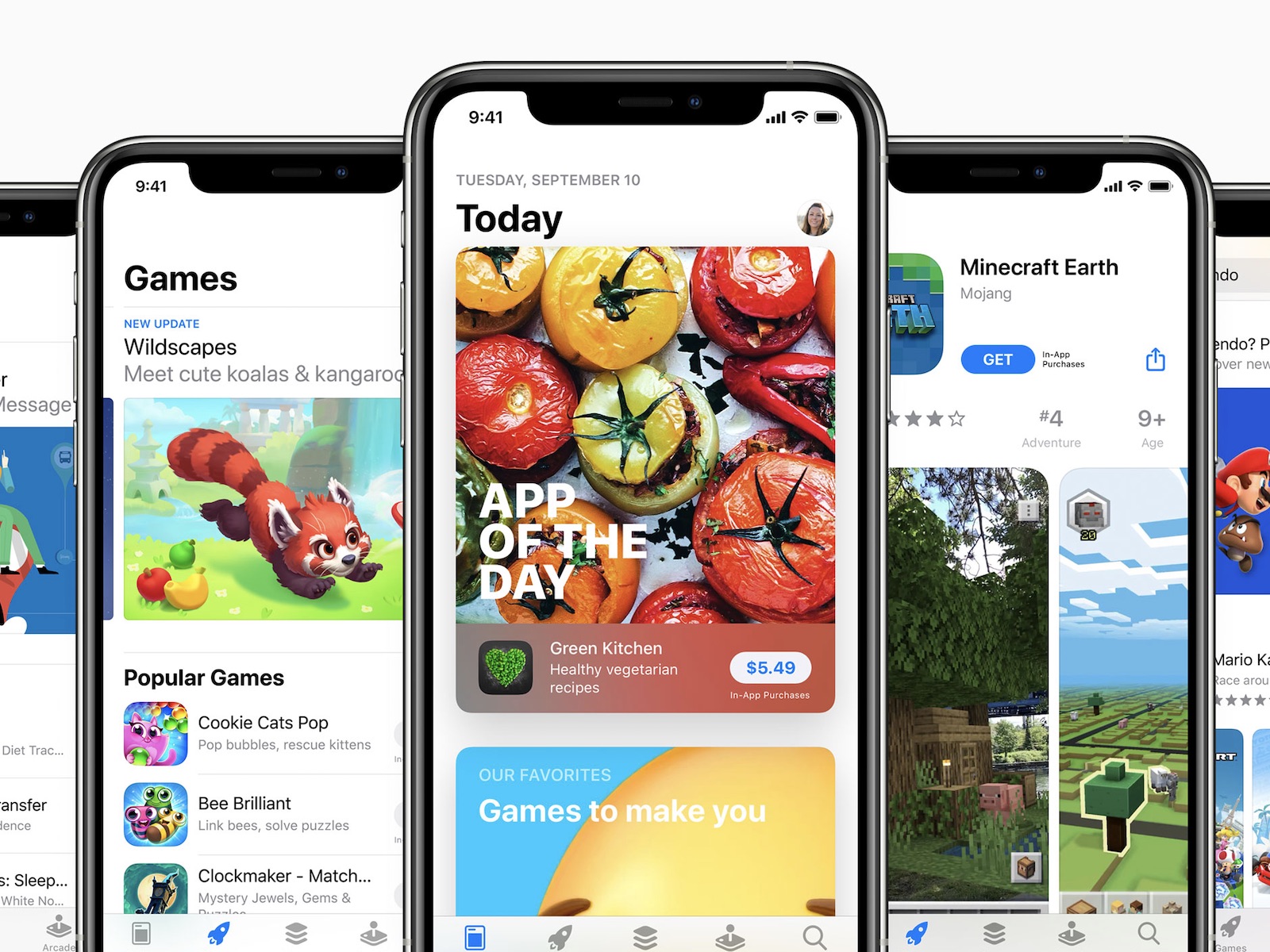 Apple has frozen updates for thousands of iOS mobile games on the App Store in China, due to these apps lacking an official license from Chinese regulators (via Financial Times). Previously in February, Apple gave app developers a June 30 deadline to prove they had a license for their games.


Self-driving trucks startup TuSimple laid out a plan Wednesday to create a mapped network of shipping routes and terminals designed for autonomous trucking operations that will extend across the United States by 2024. UPS, which owns a minority stake in TuSimple, carrier U.S. Xpress, Penske Truck Leasing and Berkshire Hathaway's grocery and food service supply […]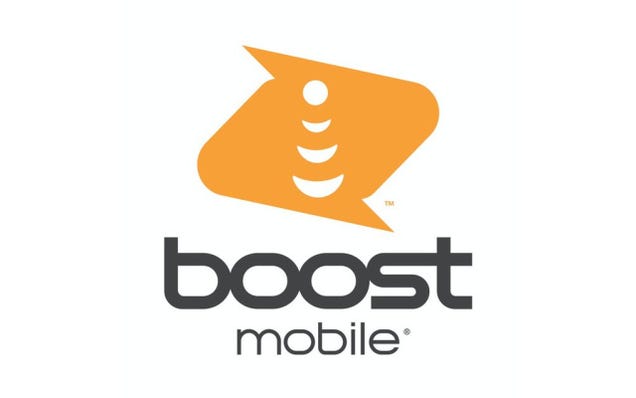 As part of T-Mobile's contentious mega-merger with Sprint, one of the Federal Communications Commission's stipulations was that new T-Mobile would have to sell off some its holdings, including Boost Mobile. And today, in a deal worth $1.4 billion, Boost Mobile's new owner Dish has finally begun its attempt to become…

Read more...


T-Mobile today announced that it has closed a deal that divests Sprint's pre-paid businesses, including Boost and Virgin Mobile. The news finds Dish entering the wireless carrier game in earnest, courtesy of the $1.4 billion deal. The whole thing was, of course, a key part of T-Mobile's bid to merge with Sprint. It was a […]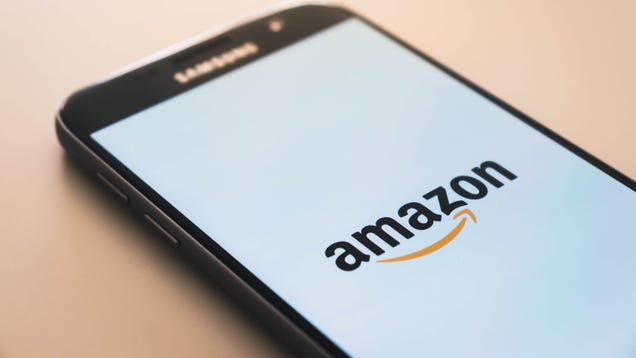 Featured Deal: Apple Watch Series 3 | $169

Read more...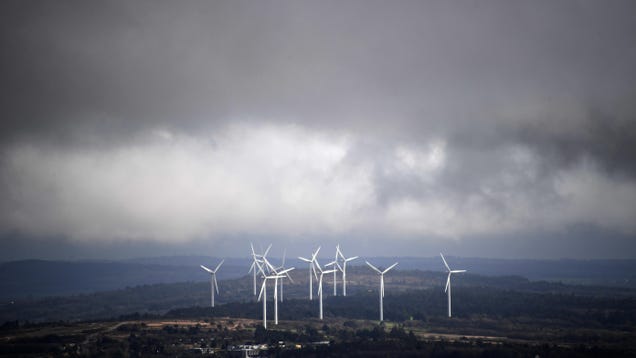 Democrats in Congress are calling on House Speaker Nancy Pelosi and Minority Leader Kevin McCarthy to support a coronavirus relief package that'll bring the U.S. closer to a clean energy economy. There's never been a better time than now to make the leap.


Read more...


NEW RESOURCES WTRF: Ohio launches website combining state and local budgets and checkbooks. "The state of Ohio launched a new website Tuesday that combines information about the state's budget and how much […]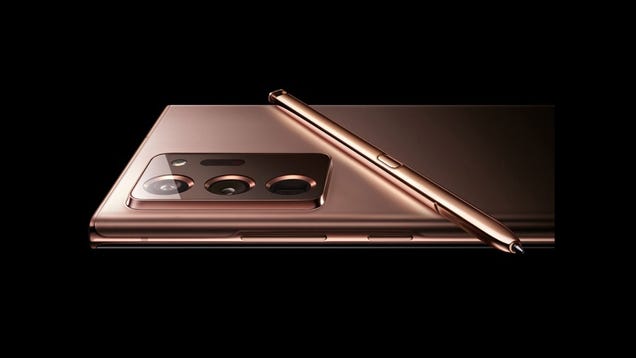 While Samsung still hasn't officially announced the Galaxy Note 20, Samsung's Russian website may have just let the cat out of the bag by inadvertently posting photos of the Note 20 featuring an enchanting copper finish.

Read more...


Samsung may have accidentally unveiled its next flagship ahead of schedule. On the company's official Russian, Ukrainian and Chinese Note 8 product pages, there's a photo of a new Note-series phone. According to frequent Samsung leaker Max Weinbach,...
The big summer game events aren't happening as usual this year due to COVID-19, which means developers are losing an important avenue to give players an early chance to try their games. However, Xbox One owners can check out dozens of upcoming titles...

RELATED ARTICLES
This week hasn't been a very good one for pro-Trump and far-right groups. First, Reddit deactivated "The_Donald" subreddit, among many others, due to repeated incidents of harassment and hate speech. Next, Twitch said it was temporarily suspending th...
A purported image of the rumored phone pops up on Samsung's Russian website.
New health features, larger battery and better sleep tracking. The most exciting rumors about Apple's next smartwatch.
As Dr. Fauci warns infections could reach 100,000 cases per day, the WHO chief says the "worst is yet to come." Latest news.



RELATED ARTICLES
Use these battle-tested tips and camera settings to capture dramatic photos of those explosions in the sky.
Play 42 classic games, no cartridges required.
Amazon takes on Netflix Party with a new feature that will let you watch TV shows and movies from your laptop or desktop.
The Autonomous Freight Network will receive support from UPS, Penske and US Xpress as TuSimple works to bring self-driving semis to market.
NEW RESOURCES Buddhist Door: Buddhist Digital Resource Center to Launch New Online Library of Buddhist Works. "The BDRC's new website, intended to serve as a digital resource for all three Buddhist vehicles—the […]
BlackBelt Privacy Tor/i2p WASTE VidVoIP is an easy to use Tor client and server that includes WASTE and VoIP. [License: Freeware | Requires: 10|8|7 | Size: 29.2 MB ]
Microsoft is expected to announce a second, cheaper console to complement its Xbox Series X. Could this "Lockhart" console be called the Xbox Series S? Here's what we know about it so far.
China's foreign ministry said on Wednesday that the Chinese government has asked some U.S. media outlets present in the country to submit information about their China operations. Ministry spokesman Zhao Lijian named the Associated Press, National Public Radio, CBS and United Press International news agency as companies asked to submit the requested information in writing within seven days. The editor in chief of China's Global Times newspaper said on Twitter earlier on Wednesday that Beijing will announce reciprocal curbs on U.S. media outlets in the country.


Washington lawmakers are far from striking an agreement on a second stimulus payment. But each day we learn more about when a check could come your way, if it does at all.
China has asked four U.S. media organisations to submit details about their operations in the country, the foreign ministry said on Wednesday, in what it described as retaliation for U.S. measures against Chinese media outlets. The Associated Press (AP), UPI, CBS and National Public Radio (NPR) are required to provide information about their staff, financial operations and real estate in China within seven days, ministry spokesman Zhao Lijian told a daily news briefing.


Rocrail is a free application for Windows, Android, and more designed to control model train layouts. Rocrail allows train and tech lovers to control their model railroad and accessories completely. Your trains can be either manually controlled or completely controlled by the software in automatic mode. [License: Open Source | Requires: 10|8|7 | Size: 24.2 MB ]
Apple is apparently eager to tweak Arcade's lineup to keep more subscribers. Bloomberg tipsters say Apple has canceled contracts for some in-development games after determining that they didn't have the level of "engagement" the company was looking f...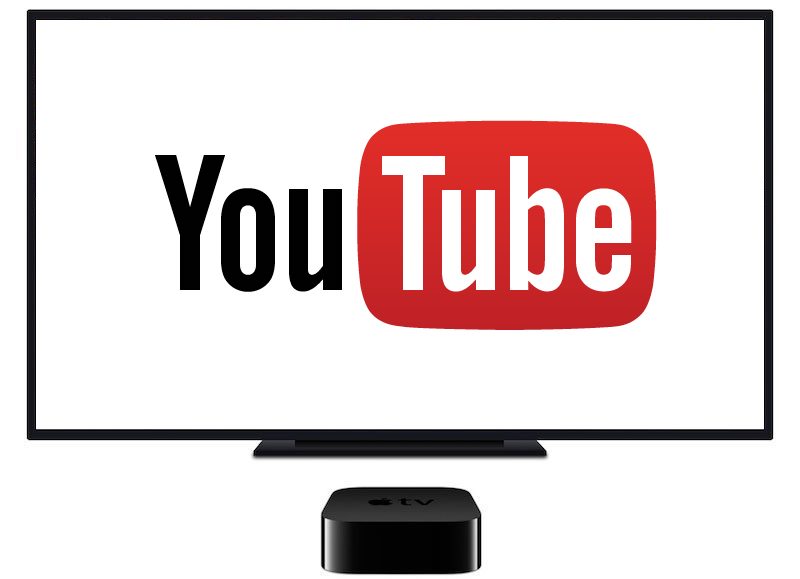 YouTube is increasing the price of its live streaming YouTube TV service yet again, raising the price from $50 per month to $65 per month for new subscribers as of today. Current YouTube TV users will see service prices increase on the next billing cycle after June 30.


When Dark Sky announced it had been sold to Apple earlier this year, a million Android users cried out in... dismay, because their beloved weather app would soon become iOS-only. The Dark Sky app was pulled from Google Play immediately and the websit...
Despite being called Lite, Samsung's midrange tablet has a lot to offer anyone looking for an Android tablet to do more than stream movies and shop.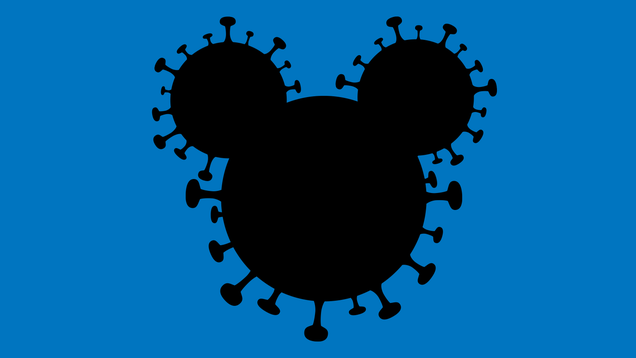 "It's time for magic." With that phrase, Disney revealed on June 10 that Disneyland and Disney's California Adventure would reopen on July 17, the 65th anniversary of opening day in 1955. That date's been pushed back because of the novel coronavirus pandemic, but Disney is determined to open its doors soon. Guests are …

Read more...


TWEAKS AND UPDATES DigitalNC: 2006 Issues of The Charlotte Post Online Now. "Known as 'The Voice of the Black Community,' The Charlotte Post not only delivers relevant national and global news, but […]
Microsoft on Wednesday began reversing actions it took earlier this year as the coronavirus pandemic spread and announced it would resume Windows 10 non-security updates.

Those updates, which Microsoft designated as Windows' C and D updates in a nod to their third- and fourth-week release each month, were halted during May. "We have been evaluating the public health situation, and we understand this is impacting our customers," Microsoft said in a March 24 message.

[ Related: Windows 10 version 2004: Key enterprise features ] Microsoft will resume distribution of these non-security updates next month, the company said, but only to Windows 10 1809 and later, and to Windows Server. The Redmond, Wash. developer cited customer feedback and "the ongoing stabilization of business continuity" as the reasons for the restart.

To read this article in full, please click here


The court ruled that the new law disproportionately infringed on freedom of speech. It was a blow to the government's efforts to regulate content on tech platforms.

RELATED ARTICLES
Scammers are using the coronavirus outbreak to try to take advantage of people
Thousands of tests are now being conducted weekly, but tests remain scarce in many places. And experts question recent steps aimed at boosting testing capacity in states.
It's a promising phone, but the camera software isn't up to snuff and we don't need 5G phones yet
It did not mention the iPhone.