The search giant is disclosing trends in visits to broad categories of places, as a tool for public health officials.

RELATED ARTICLES
At least two U.S. state attorneys have sought information from Zoom Video Communications Inc following multiple reports that questioned the privacy and security of the video-conferencing app.

RELATED ARTICLES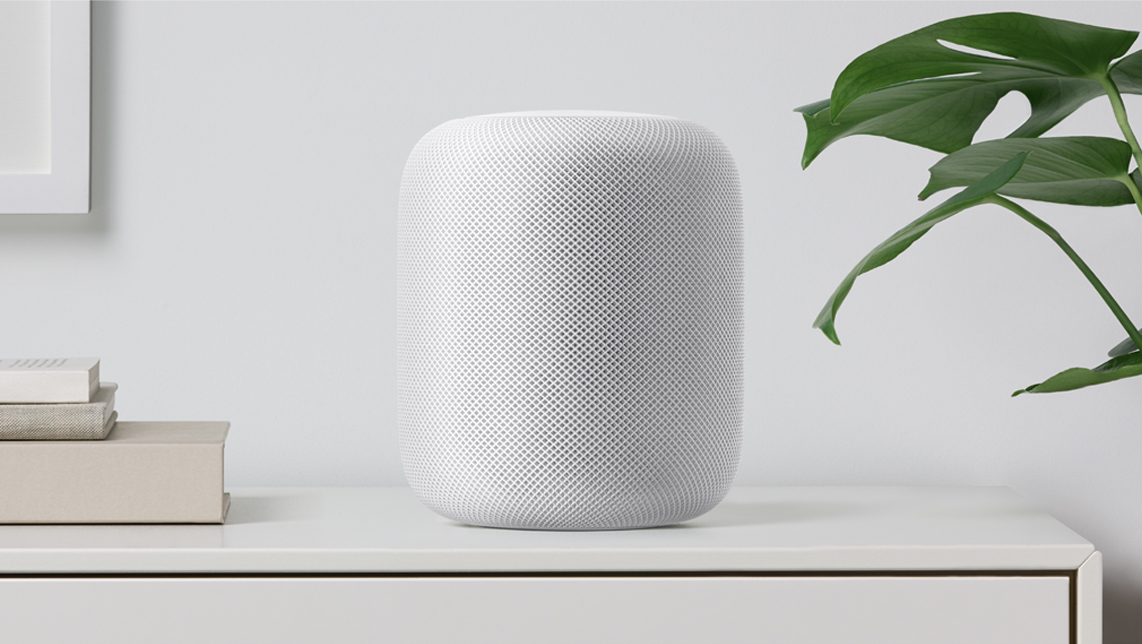 Apple is offering employees significant discounts on products that include the HomePod and Beats headphones, according to details on the deals shared by MacGeneration and 9to5Mac.



RELATED ARTICLES

RELATED ARTICLES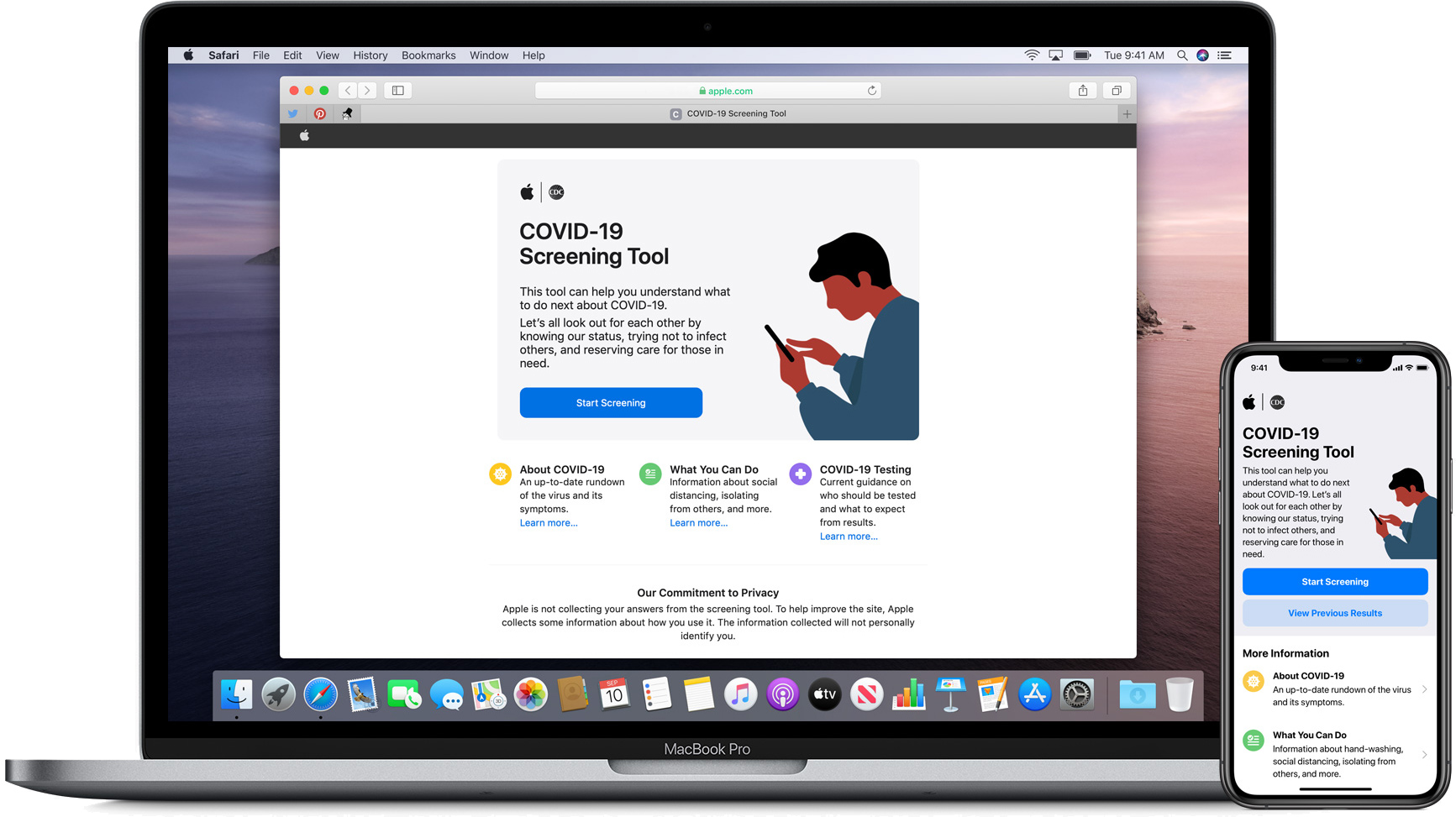 Four U.S. senators, Bob Menendez, Kamala Harris, Cory Booker and Richard Blumenthal, on Friday sent a letter to Apple CEO Tim Cook expressing concern over "the safety and security of Americans' private health data" in regard to the recently released COVID-10 website and app, reports Bloomberg.



RELATED ARTICLES
The coronavirus outbreak led automakers to suspend production, here's how widely it's spread.
We're now several weeks into what has become a very big dip for the global economy due to the coronavirus pandemic, but amidst that, we are seeing are some notable pockets of investment activity emerging that will help shape how the future startup landscape will look. Today, one of the biggest venture capital firms in […]
Automakers across the US and Europe have all declared temporary shutdowns, including Detroit's Big Three. Many have extended shutdowns further.

RELATED ARTICLES
Business communication apps saw record levels of growth in March, according to statistics from mobile market data provider App Annie.

With a growing portion of the global population now living under some kind of government lockdown, many organizations have had to shift business processes - and their employees are having to embrace a work-from-home culture on a scale never before attempted.

Not surprisingly, the demand for video conferencing apps has surged in recent weeks, with enterprise-focused mobile app downloads reaching 62 million during the week March 14-21 - the highest number ever seen.

According to a report by App Annie, that figure was up 45% from the week before and up 90% from the pre-Covid-19 weekly download average. Business application downloads represent the highest growth in any category in both the iOS and Google Play stores.

To read this article in full, please click here



RELATED ARTICLES
Here's his plan to fix it.
More people in New York State have died in the last 24 hours than in most of March, Gov. Andrew Cuomo said Friday—but the Empire State, the epicenter of the coronavirus pandemic in the U.S., is still struggling to find enough medical equipment to combat the pandemic."The curve continues to go up," Cuomo said at a Friday briefing in Albany, adding that, in the last day, the state saw its "highest single increase in the number of deaths since we started." "New York is in crisis," he said. "Help New York."More than 2,935 people have died and 102,863 people have been infected with the virus in New York State, marking 562 deaths in a single day on Thursday. The state's death toll has almost doubled in just three days, Cuomo said. In the 27 days after the state's first coronavirus case was confirmed on March 1, 366 New Yorkers died. New York accounts for almost 50 percent of 6,069 virus-related deaths nationwide. At least 245,658 individuals across the country have been infected with COVID-19, according to Johns Hopkins University's tracker.  The daily surge speaks to a nationwide problem: while state governments are working to get ahead of the virus, hospitals across the nation are overwhelmed, understaffed, and short on supplies necessary to combat the flu-like virus. The shortage has caused several states to bid against each other for purchase supplies from China. In New York, projections state that the apex of infections could come anytime between one week an

RELATED ARTICLES
Criminals are hard at work taking advantage of the population's mounting fears stemming from the coronavirus pandemic, warned computer security expert Alexander García-Tobar.

RELATED ARTICLES
Friday's news includes expected guidance from the White House on face masks, a dismal jobs report and the US surpassing 6,000 coronavirus deaths.


Add Repair Windows Image Context Menu in Windows 10 contains the registry files to add Repair Windows Image to your Context Menu. The two suboptions added are Check health of Windows Image, and Repair Windows Image. [License: Freeware | Requires: Win 10 / 8 | Size: 1 KB ]
Stream concerts of your favorite bands and musicians like Diplo, Brad Paisley, Trevor Noah, Linda Perry, Melissa Etheridge, Questlove and more. #couchtour
Add VBScript Script File to New Context Menu in Windows 10 contains the registry files to add or remove the option to create a new VBScript Script File from the Context Menu. [License: Freeware | Requires: Win 10 | Size: 1 KB ]
Many states are relaxing alcohol delivery laws as liquor stores are deemed an essential service during the pandemic.
BabelPad is a free text editor that's simple enough for anyone to use but has enough features for programmers and geeks. it's still a text editor with a simple to use interface and more options than you could possibly use. We wanted to list some of the features here or copy and paste them from the author's page, but seriously we're talking 4-5 pages of features. [License: Freeware | Requires: Win 10 / 8 / 7 / Vista / XP | Size: 5.88 MB ]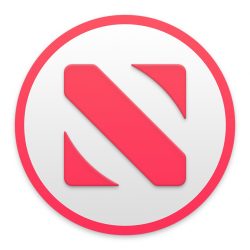 Apple News appears to be running into problems this morning, with social media chatter indicating the service is down for many users.
— DowndetectorUK (@DowndetectorUK) April 3, 2020 Tag: Apple News


The first stimulus payments expected to go out around mid-April, and you want to know when it's coming. So we looked into that.

RELATED ARTICLES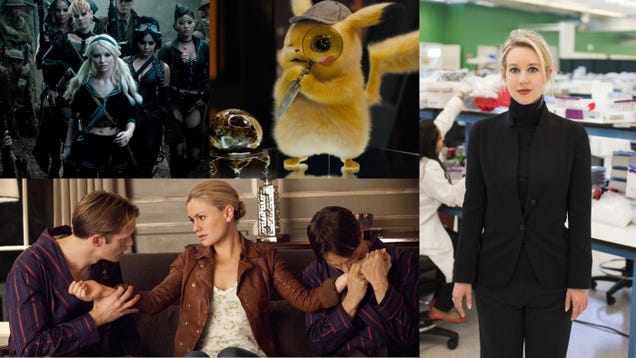 HBO is getting in on the social distancing relief. The network has announced that dozens of its shows and Warner Bros. movies have been made available to stream without a subscription, starting today. We've picked some things you might want to check out, and some to probably avoid. You're not that desperate.


Read more...


I didn't see this as an enterprise-focused story at first, but a recent compromise between Amazon and Apple shows how communication can help even opposing businesses solve problems and grow value.

Amazon and Apple make a deal Amazon this week suddenly began permitting Prime subscribers to access and purchase content from Prime using the iOS app.

To the vexation of many users, this wasn't possible before. You had to visit Amazon's site on a computer, purchase the item you wanted, and only then could this be accessed using an iOS device, including Apple TV.

The process was annoying, and was purely driven by the two billionaire multinationals arguing over who would get to keep a share of the purchase price.

To read this article in full, please click here


If you're considering long-term car storage due to the COVID-19 outbreak, here's everything you need to know about preparing your fluids, tires, battery and more before storing it.

RELATED ARTICLES
Instead of selling your phone, turn it into something useful, like a Google Home speaker or a webcam.
Cisco Systems Inc's video-conferencing app Webex registered a record 324 million attendees in March, with usage more than doubling in the Americas, as the coronavirus-led lockdowns forced businesses to have employees work from home.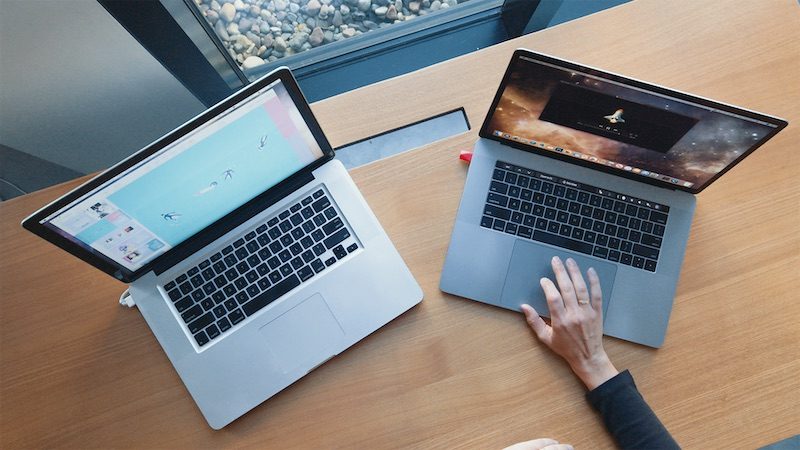 For this week's giveaway, we've once again teamed up with Astro to give MacRumors readers a chance to win a Luna Display adapter that's able to transform an iPad or an extra Mac into a secondary display for a main machine.



RELATED ARTICLES
Even with good sales in January and February, March was brutal to the industry.
Apple updated 10 games to help keep you entertained while social distancing.
PD Ports develops more than 20 applications on K2's intelligent process automation platform to optimize business efficiency for mission-critical processes throughout its organization
Bustle Digital Group, owner of a portfolio of digital media properties including Bustle itself, says it laid off two dozen staffers today. That includes eliminating the entire staff of The Outline, a culture site that it acquired a year ago. In a statement, a BDG spokesperson said the company will continue to host The Outline's archives, […]
The FCC has approved $200 million in telehealth funding for healthcare providers responding to the coronavirus pandemic. With federal funding made available through the CARES Act, the COVID-19 Telehealth Program will help providers pay for the broadb...
Uncharted 4 and Dirt Rally 2.0 are April's PlayStation Plus free games.
Plus, pick up the 10.2-inch model for $279.
Webcams are hard to come by at the moment. These sudden necessities have sold out across major retailers, with remaining stock going for inflated prices through third-party and eBay sellers.

All is not lost, however—you might still be able to cobble together an equivalent setup with a digital SLR (dSLR) camera, camcorder, GoPro, or premium point-and-shoot you already own. Provided that the device passes muster, you just need to buy a capture device and possibly a few accessories.

The cost? About the same amount of cash as those opportunistic webcam listings (currently between $130 and $180 for models with MSRPs of $100 and below). And you'll very likely end up with better picture quality, too.

To read this article in full, please click here


Alphabet Inc's Google has published charts showing how the coronavirus has brought hard-hit Italy to a standstill, led to runs on grocery stores around the world and prompted a stark drop in going-out between Mardi Gras and St. Patrick's Day.

RELATED ARTICLES
Scan Kubernetes deployments for compliance risks related to protected health information
The price of crude oil surged again Friday after OPEC said it would talk to non-members, notably Russia, giving investors hope that they will stop a price war which has created market chaos along with crushed demand because of the coronavirus. The Saudi-led OPEC group of oil producers and their allies will meet Monday via video conference, a source close to the cartel said. Global stock markets fell following another set of devastating American employment numbers, gloomy eurozone services data and news that the number of declared COVID-19 infections had hit one million worldwide.


Apple's 2020 iPhone SE will come with up to 256GB of storage and will be made available in red, white and black, according to a report.
* March sees 2,585 homicides - highest monthly figure on record * Mexico tries to pour resources into containing coronavirusMexico's homicide rate raced to a new record in March, as violence raged even as Covid-19 spread across the country and authorities urged the population to stay home and practise social distancing.Mexico registered 2,585 homicides in March - the highest monthly figure since records began in 1997 - putting 2020 on track to break last year's record total for murders.The surge in killings comes as federal and state officials put resources into containing the Covid-19 crisis and confront the prospect of an already sluggish economy falling even further - potentially deepening the misery for the more than 40% of the population living in poverty."It's business as usual [for drug cartels] with a risk of further escalation, especially if at some point the armed forces are called away for pandemic control," said Falko Ernst, senior Mexico analyst at the International Crisis Group.Violence has flared throughout the country, but it has been especially intense in the central state of Guanajuato, where criminal groups have battled over lucrative territories rife with theft from pipelines.The bloodshed has hit shocking levels in the city of Ceyala - home to a major automotive manufacturing plant - with gunmen engaging security forces in shootouts, blockading streets and torching businesses.Francisco Rivas, director of the National Citizen Observatory, which monitors security issue
Apple is set to launch a new iPhone SE in April. Here's everything we think we know about it.
An Amazon exec tried to denigrate a former employee at its Staten Island fulfillment center after the worker was fired, according to a report.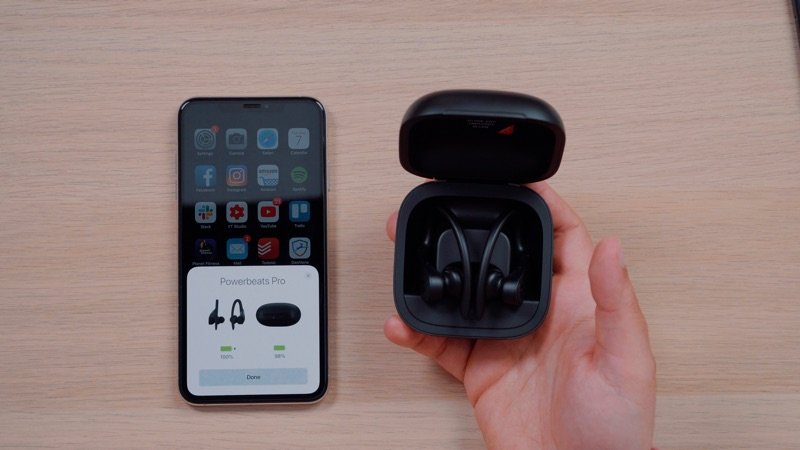 New sales on a variety of Beats headphones have appeared this morning, headlined by a return of the lowest-ever price on the Powerbeats Pro at $199.95, down from $249.99. This sale has popped up at numerous retailers today, including Amazon, B&H Photo, Target, and more.


Google is giving the world a clearer glimpse of exactly how much it knows about people everywhere — using the coronavirus crisis as an opportunity to repackage its persistent tracking of where users go and what they do as a public good in the midst of a pandemic. In a blog post today, the tech […]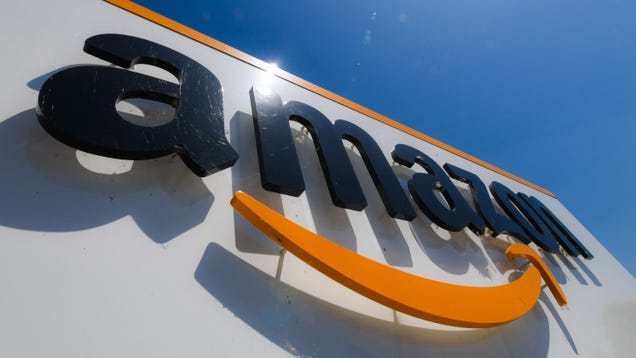 Amazon has been scrambling to perform damage control amid alarming reports from employees and demands from lawmakers regarding its lackluster response to the covid-19 pandemic, but on Thursday the e-commerce giant's PR crisis spiraled even further.


Read more...


The free unlimited Lyft scooter rides will be available through April 30.
We loved the concept at Villa d'Este, and now the production version will haunt our dreams until it's released.
The government's coronavirus economic relief package includes cash payments to a majority of US taxpayers. Here's what you need to know.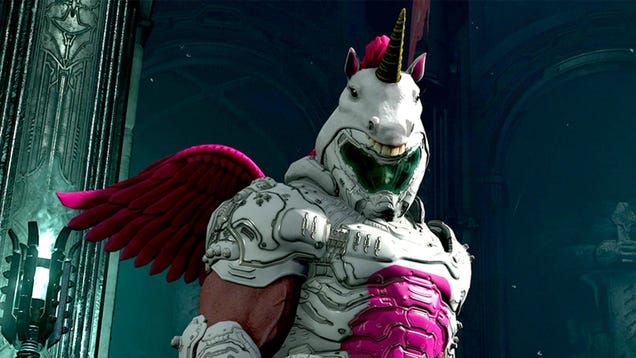 Turok, Kathy Rain, and Yes, the DOOMicorn Slayer Master Collection, Are Free on Twitch Prime This Month', '');window.ga('unique.send', 'event', 'Commerce', 'gizmodo - Turok, Kathy Rain, and Yes, the DOOMicorn Slayer Master Collection, Are Free on Twitch Prime This Month', '');" data-amazontag="gizmodoamzn-20" target="_blank" href="https://www.amazon.com/b/?ie=UTF8&node=15195001011&ref_=assoc_tag_ph_1500607949196&_encoding=UTF8&camp=1789&creative=9325&linkCode=pf4linkId=defe7f60ff4651fc376c441dc38c4404&tag=gizmodoamzn-20&ascsubtag=df7d8faab9aa7ca731df6fb477b9dee04281f835"Free 30-Day Trial | Twitch Prime

Read more...


The IMF and the World Health Organization on Friday urged leaders of developing countries to prioritize paying medical staff, buying protective gear and other health expenditures in their response to the COVID-19 pandemic. In a joint column in the UK's Telegraph newspaper, the heads of the two institutions said getting the new coronavirus under control was a prerequisite to reviving the global economy, and it was critical to strike the right balance in spending emergency aid. "Our joint appeal to policymakers, especially in emerging market and developing economies, is to recognise that protecting public health and putting people back to work go hand-in-hand," wrote International Monetary Fund Managing Director Kristalina Georgieva and WHO Director-General Tedros Adhanom Ghebreyesus.


Last week, Lyft announced that it would provide free bike rides for healthcare workers in New York City, Chicago, the Bay Area and Boston who are helping to keep the public safe during the coronavirus pandemic. The company is expanding its efforts to...
Wash your hands and stay at home as much as you can. Please be careful. I love you. NEW RESOURCES BusinessWire: The American Hospital Association and AVIA Launch New Tool to Support […]
As the coronavirus spreads, unhoused people are among the most vulnerable to infection.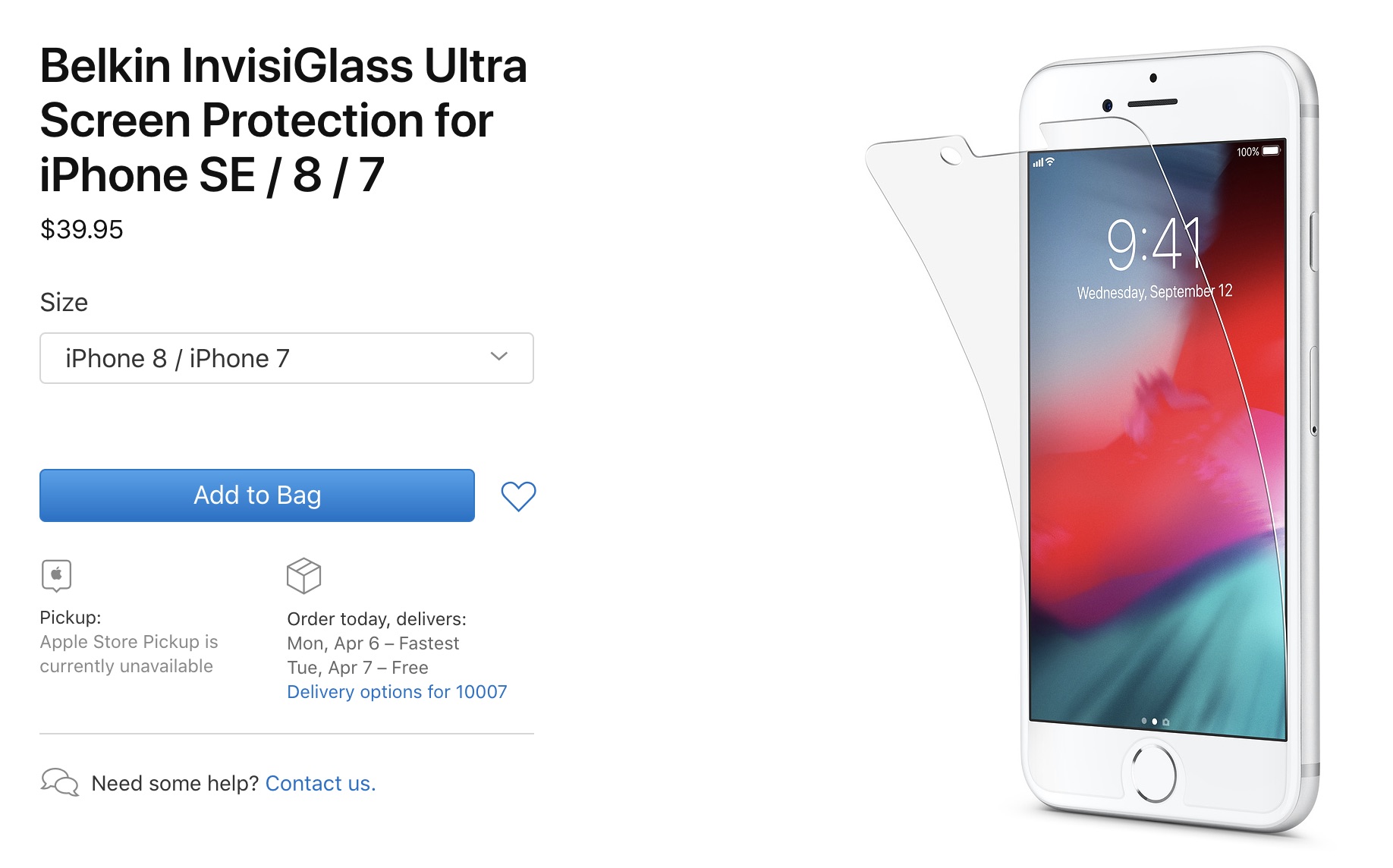 Another clue has surfaced to suggest that Apple's rumored lower-cost iPhone SE successor will likely be released soon.


Alphabet Inc's Google will begin to allow some clients, including hospitals, to run advertisements relating to the coronavirus on its platforms, in a change to its rules on ads around "sensitive events," which it plans to extend to political organizations.
What do you do with your old Android phones or tablets? That question usually prompts three tired answers. You might trade them in for a new purchase. Or you could resell them on eBay. Probably, though, you will just stuff them in a drawer as emergency backups. Better options exist, however, that would let you continue to get value from your aging devices.

RELATED ARTICLES
The service lets users run content from the messaging service through a fact-checking tool to see if it's legit.
Amazon's Blink is known for making affordable, easy-to-install cameras like the XT2. Its latest camera continues the trend. At $35, the Blink Mini is Blink's most affordable product at the moment and a close competitor to devices like the Wyze Cam Pa...

RELATED ARTICLES
On Thursday, the White House said that it will likely soon adjust previous guidelines that discouraged non-health workers from wearing face masks. The change would be issued as "guidance" from the CDC, but according to the president—who continues to hesitate at exerting federal power during the COVID-19 crisis—it will not be made mandatory. Supplies of […]
  Next chat: Tuesday April April 7th at 10:00 AM Pacific/1:00 PM Eastern Archive of previous chats Larry Magid & Kerry Gallagher with tips and resources: (from April 2nd)    ConnectSafely's has launched a live video series, Parenting & Working While Sheltering at Home. Hosted by ConnectSafely CEO and CBS News Technology Analyst Larry Magid, the program will feature guests from education, social media companies, health care, mental health, and other fields. Kerry Gallagher, ConnectSafely's Director of K-12 Education and Assistant Principal for Teaching and Learning at St. John's Prep in Danvers, Mass., will be a frequent contributor. The program is produced and directed by ConnectSafely COO Maureen Kochan. The program will also feature guests from the tech and entertainment industries, education and medicine.  Topics will include parenting and working from home, tips on technology tools and general discussions about the day's pressing events and issues. Members of the audience will be able to participate via video, audio and text through both Zoom and Facebook Live. Next chat: Tuesday April April 7th at 10:00 AM Pacific/1:00 PM Eastern Archive of previous chats Larry Magid & Kerry Gallagher with tips and resources: (from April 2nd)    
Amazon said it is taking increased safety measures, including checking temperatures of its associates, as the company is under fire from politicians and its own workers for allegedly lax working conditions amid the coronavirus pandemic.
Uber and Lyft drivers are hitting a wall in their efforts to apply for the coronavirus jobless benefits promised by Congress as state agencies say they are not ready to handle a class of workers who are totally new to the U.S. unemployment system.
Giving people even more of a reason to stay home and follow the social distancing measures designed to stop the spread of COVID-19 in the U.S., HBO said it would be making 500 hours of programming free to stream over HBO NOW and HBO GO without a subscription, starting Friday, April 3. Shows that audiences […]
Shortly after finally signing a statewide stay-at-home order on Wednesday, Florida Gov. Ron DeSantis (R) quietly signed a second order that undermines the efforts of local governments to keep their citizens safe, the Tampa Bay Times reports.DeSantis has faced criticism for his handling of the coronavirus outbreak, from allowing spring breakers to continue to party on the state's beaches to permitting people to still gather in large groups for worship. On Wednesday, he became one of the last governors in the country to effectively order a "shelter in place" for his constituents, only to later order that the state's new guidelines "shall supersede any conflicting official action or order issued by local officials in response to COVID-19." In other words, writes the Tampa Bay Times, "local governments cannot place any limitations that would be more strict than the statewide guidelines."Authorities in the state, though, are in a panic trying to prevent their localities from becoming the next coronavirus hotspot; regions like Hillsborough County, for example, that had put into place stricter measures are now seeing those regulations rolled back. "For reasons I can't fathom, the governor is using his power to remove safe guards that Hillsborough County and other counties have put in place to save lives," explained Hillsborough County State Attorney Andrew Warren.DeSantis additionally deemed that gun and ammo shops are included as "essential services" that can remain open during his st
Amid shutdowns and shelter-in-place orders across the US, some automakers will bring the business directly to you.
Lots of good stuff in the New Resources section today. I'm only doing one of these newsletters a day so they're going to be enormous. Wash your hands and stay at home […]

RELATED ARTICLES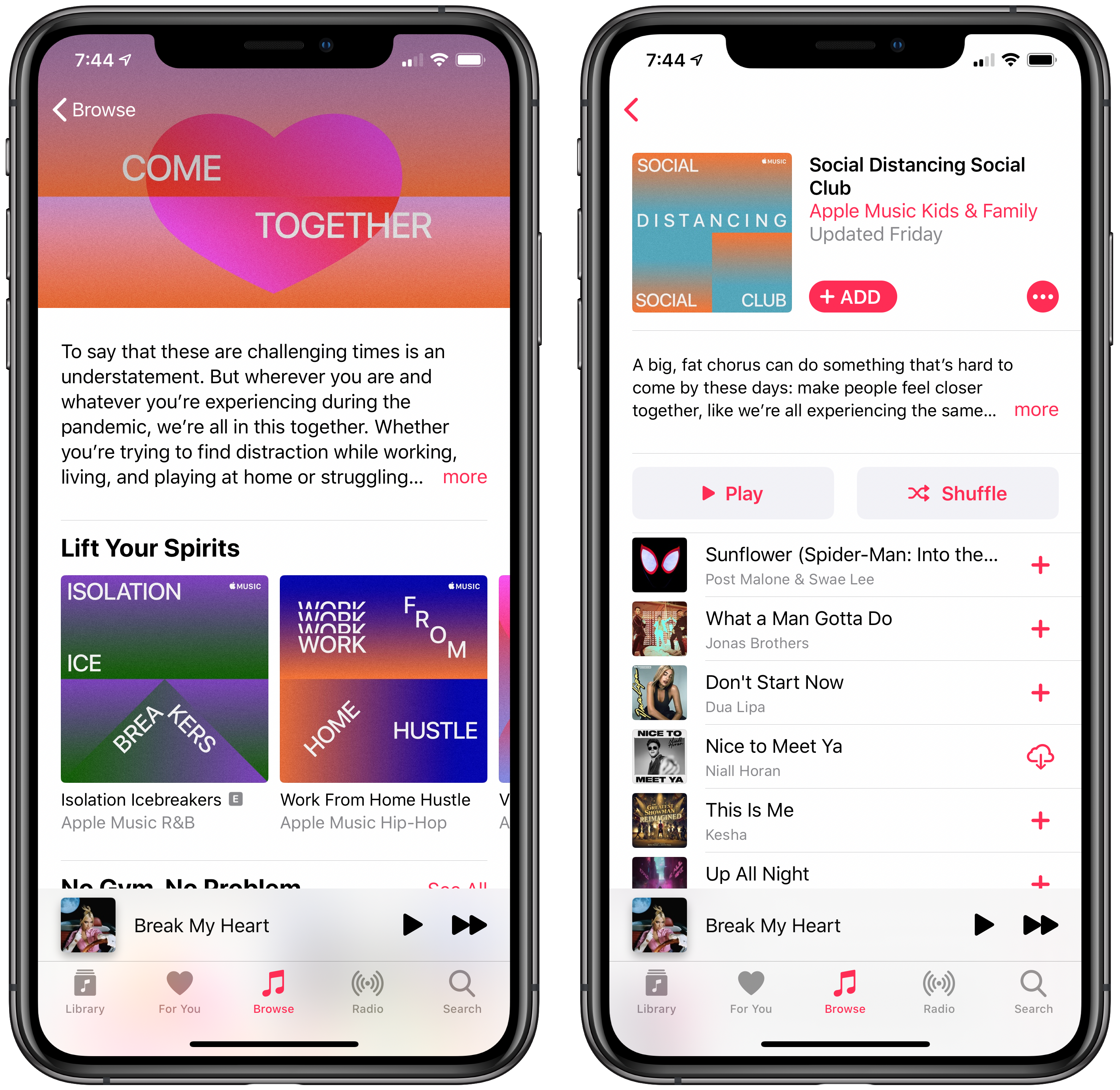 Apple Music is now offering its subscribers a few playlists aimed at working from home, focusing on schoolwork, and generally lifting spirits for everyone during the current pandemic. These new "Come Together" playlists can be found on the Browse tab of ?Apple Music? in the carousel up top.