From sending money with Apple Pay to throwing confetti all over someone's screen, we show you how to get the most of out iMessage.
At least one person was killed and seven others injured after a shooting in front of a McDonald's in downtown Seattle on Wednesday night.


(Bloomberg) -- Sign up for Next China, a weekly email on where the nation stands now and where it's going next.The case of a Chinese student jailed for tweets he sent while studying in America underscores that being overseas is no protection from Beijing's censors.Luo Daiqing, who attends the University of Minnesota in the U.S., was sentenced to six months in jail by a district court in November for "provocation" after he posted tweets that "defaced the image of the country's leaders" and had a "negative impact" on society. He was detained in his hometown of Wuhan between July 12 and Jan. 11.A Twitter account linked to Luo posted photos showing government slogans printed over a cartoon villain who looks similar to Chinese President Xi Jinping, according to Axios, which first reported the case Wednesday. The account, which was inaccessible on Thursday, also posted images of Winnie the Pooh, whose likeness is considered sensitive on Chinese social media due to unflattering comparisons to the Communist Party chief.The case is another sign that China is cracking down on government criticism, even outside its borders. While Twitter Inc.'s service is one of many foreign websites banned on the mainland, it's accessible using virtual private network software that mask a user's location and Chinese propaganda organizations maintain a robust presence on the platform.The court said Luo had "confessed" to using a false identity for a post that included altered pictures in a bid to attract attention. He later deleted them af
Residents of China's Wuhan scrambled to stock up on supplies on Thursday as authorities suspended transport links in and out of the city in a bid to stop the spread of a new coronavirus that has raised fears of a global pandemic. It has gone on to kill 17 people and infected nearly 600, most in China but cases have been detected as far away as the United States. Flights out of the city were also being suspended, it said.


Britain wants a trade deal with the United States but will impose a digital service tax on the revenue of companies such as Google, Facebook and Amazon, business minister Andrea Leadsom said on Thursday.

RELATED ARTICLES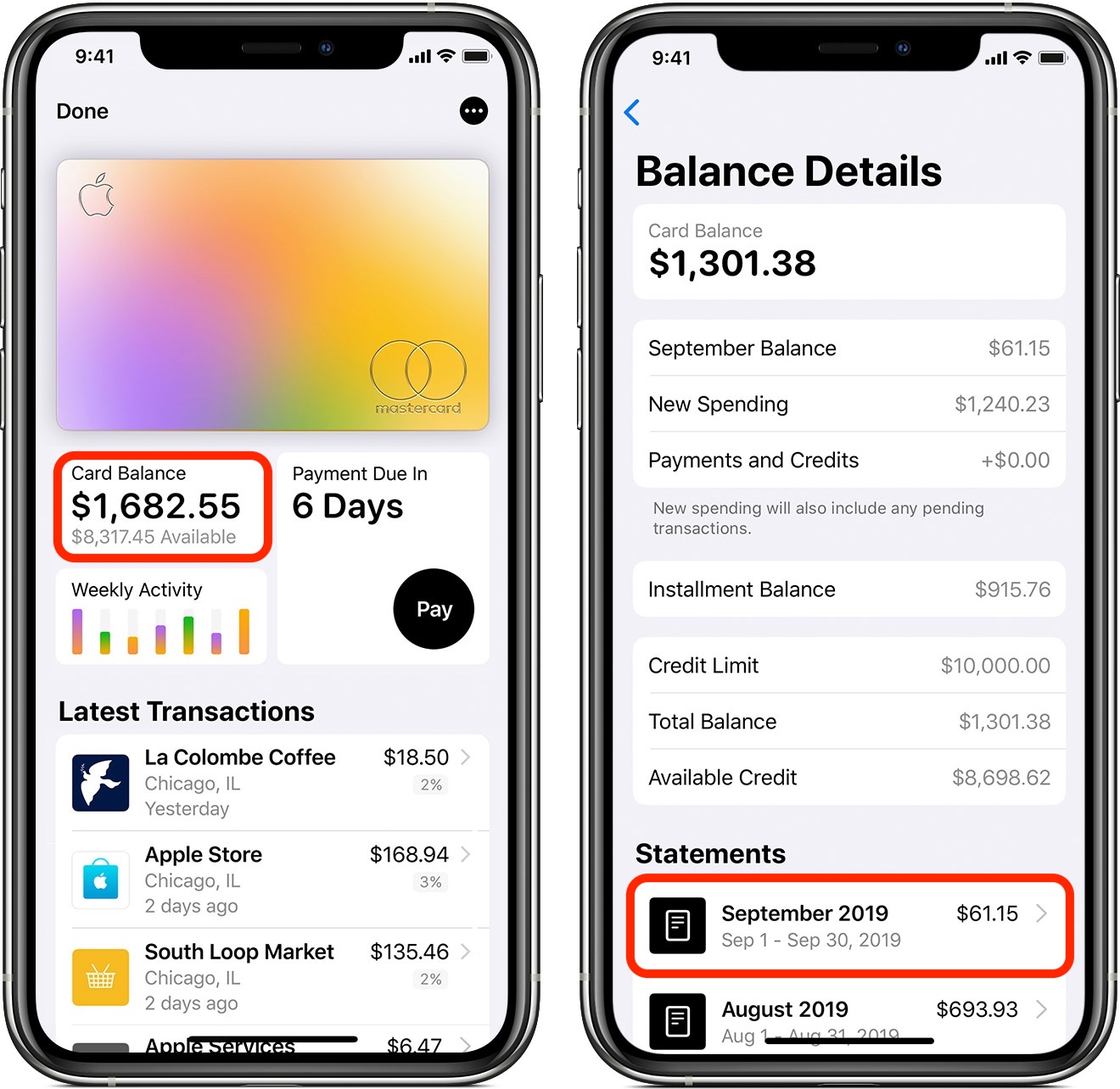 One of the issues that Apple Card users sometimes raise is that while the Wallet app offers plenty of well-organized information about spending, there's no option to directly share transaction data from the card with third-party money management apps like Mint or Lunch Money.



RELATED ARTICLES
Over the next few weeks, Microsoft will begin asking developers to start building apps for the dual-screen future, including the Surface Duo Android phone and the Surface Neo PC that will run Windows 10X, the company's next-generation operating system.

Microsoft said Wednesday that it will begin providing access to a pre-release version of the Windows SDK through its normal Windows Insider builds. Specifically, on February 11, Microsoft will drop the Microsoft Emulator, a HyperV development platform that will allow app developers to begin porting their UWP and Win32 apps to Windows 10X.

To read this article in full, please click here



RELATED ARTICLES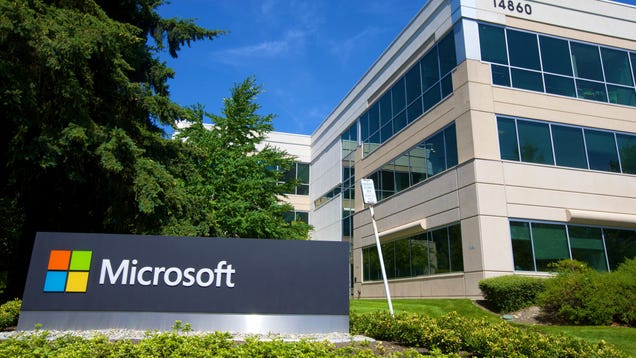 Microsoft inadvertently left hundreds of millions of customer service and support requests exposed on several servers without password protection from Dec. 5 to Dec. 31, 2019, the company's Security Response Center wrote on a blog post on Wednesday.


Read more...



RELATED ARTICLES
It most likely began with a tiny bit of code that implanted malware, which gave attackers access to Mr. Bezos' photos and texts.

RELATED ARTICLES
Google is giving an AI upgrade to its Collections feature — basically, Google's own take on Pinterest, but built into Google Search. Originally a name given to organizing images, the Collections feature that launched in 2018 let you save for later perusal any type of search result — images, bookmarks or map locations — into […]

RELATED ARTICLES
The shooting is the third in Seattle in two days


NEW RESOURCES ReliefWeb: WFP HungerMap LIVE . "Using the latest metrics on conflict, climate shocks, populations and the weather, HungerMap LIVE aims to identify areas that are sliding towards food insecurity. Covering […]
We're so close -- yet so far.
Netflix clearly knows its adaptation of The Witcher is a hot property (shifting metrics aside), and it's determined to milk that success for all it's worth. The service has confirmed rumors that it's working on an anime movie offshoot, The Witcher:...
It's getting pretty close to Apple Music, though.
TWEAKS AND UPDATES AdWeek: Bloomberg Focuses on Climate Change With New Vertical. "Bloomberg Media went live with a new publication today about climate change called Bloomberg Green, which will also include a […]
O valley of plenty Witcher shows.
Amazon.com Inc said on Wednesday its music streaming service had over 55 million customers globally, edging close to Apple Music but far behind Swedish rival Spotify.
A UN report links the attack on Jeff Bezos's iPhone X directly to Saudi Arabian crown prince Mohammed bin Salman.

RELATED ARTICLES
Amazon Music, the streaming music service from the e-commerce and cloud giant that competes against the likes of Spotify and Apple Music, announced a milestone in its growth today: it has passed 55 million customers across the six different pricing tiers that it offers for the service, ranging from $15 per month through to a […]
From sending money with Apple Pay to throwing confetti all over someone's screen, we show you how to get the most of out iMessage.
Commentary: New phone, new name, new chance to reinvent Samsung's flagship phone brand.
The director releases stills from his fabled version of Justice League.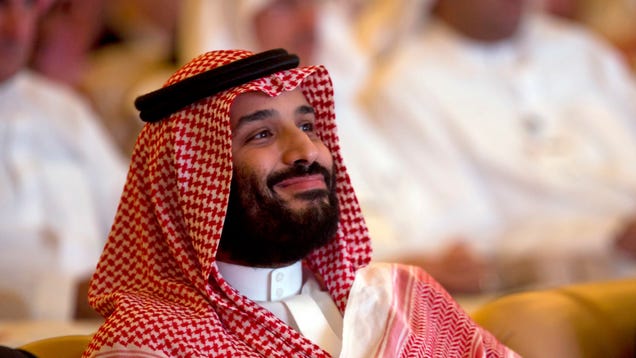 In early 2018, Saudi Crown Prince Mohammed bin Salman took a sweeping tour of the U.S. as part of a strategy to rebrand Saudi Arabia's ruling monarchy as a modernizing force and pull off his "Vision 2030" plan—hobnobbing with a list of corporate execs and politicians that reads like a who's who list of the U.S. elite.…

Read more...


Samsung's next flagship phone could be brawny, but miss these touches that take it over the top. Sometimes it's the little things that count.

RELATED ARTICLES
The Daily Crunch is TechCrunch's roundup of our biggest and most important stories. If you'd like to get this delivered to your inbox every day at around 9am Pacific, you can subscribe here. 1. UN calls for investigation after Saudis linked to Bezos phone hack United Nations experts are calling for an investigation after a […]
(Bloomberg) -- U.S. Supreme Court justices signaled a sharp divide in a Montana case that could make it easier to funnel public money to religious schools and other faith-based organizations.With Chief Justice John Roberts in his customary center seat, the court heard arguments a mere eight hours after he finished presiding over the first day of President Donald Trump's Senate impeachment trial. The trial resumes Wednesday at 1 p.m.The Montana Supreme Court struck down a taxpayer-funded scholarship program that was used primarily to help send children to religious schools, ruling that it violated a state constitutional provision. The ruling is being challenged by three mothers seeking to use money from the program to send their children to a Christian school.Roberts is likely to cast the pivotal vote. His questions suggested he might back the parents and revive the scholarship program, though he directed queries at lawyers on both sides.The chief justice made no mention of his new second job, conducting the hour-long session much as he usually does. He interrupted Justice Sonia Sotomayor during an especially long question to give a lawyer a chance to answer. Roberts later drew a laugh when he recommended that another lawyer answer Justice Stephen Breyer's question despite Breyer's suggestion that the attorney could ignore it.Sotomayor and other liberal justices questioned whether the mothers had any grounds to complain given that the entire program has been thrown out. Justice Elena Kagan said they were "in the same boat" as the parents of children in non-religious private schools."There is no discrimination at this point going on, is there?" she asked.Anti-Catholic BiasThe 2015 scholarship progr

RELATED ARTICLES
It's almost impossible to shut down a megacity. And even if you do, people (and their germs) would find a way out.
A new article is reporting the first results of a genetic study into the DNA of the novel coronavirus spreading across the globe. The research suggests the virus may have originated in snakes, which were sold at the market where the outbreak began.
As the death toll and infection numbers climb, international health officials struggle to make sense of sparse data on the coronavirus from China.
After last year's decline for the global mobile phone market, Gartner foresees recovery.
Chinese authorities are placing the city of Wuhan under quarantine in an attempt to slow the outbreak of a new coronavirus that originated in the city.The state-owned China Daily announced that trains and flights to Wuhan would be temporarily suspended. Local government authorities also announced that public transportation within the city would be curtailed by Thursday."There has already been human-to-human transmission and infection of medical workers," deputy director of the National Health Commission Li Bin said at a Wednesday news conference. "Evidence has shown that the disease has been transmitted through the respiratory tract and there is the possibility of viral mutation."The World Health Organization announced at a separate press conference on Wednesday that it had decided not to declare a world emergency regarding the outbreak, but agreed to continue monitoring the situation.Wuhan, the capital of Hubei province in central China, has already seen a number of cases of the virus. In total the virus has infected over 500 people and killed 17.On Tuesday the Center for Disease Control reported the first confirmed case of the virus in the United States. A man from Washington State contracted the virus while on a visit to Wuhan. Other cases have been reported in Japan, South Korea, Taiwan and Thailand.The Wuhan virus is from the same family of coronaviruses as SARS, or Severe Acute Respiratory Syndrome, which killed over 800 people worldwide in an outbreak toward the end of 2002.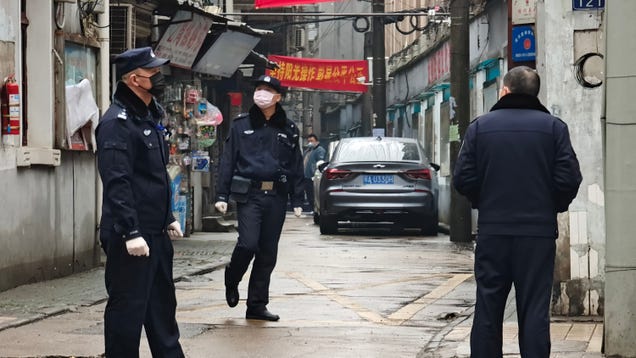 As an outbreak of a newly discovered SARS-like virus threatens to spiral out of control in China, some scientists think they've uncovered its animal origins. Their new research suggests the virus is native to snakes.


Read more...


Adding certifications to your resume is the best way to get ahead in the increasingly lucrative world of IT. Beginning in 2020, the renowned Cisco Certified Network Associate (CCNA) certification will be replaced with an entirely new certification that encompasses several subjects at once, and the Complete 2020 Cisco CCNA Certification Prep Course will get you up to speed for just $39.

To read this article in full, please click here



RELATED ARTICLES
Still running Windows 7 or Windows Server 2008? Take these steps to minimize your risk.
Relying on Google services, as most of us Android-carrying primates do, comes with a certain tradeoff. It's no big secret or anything: Google makes its money by selling ads, which are more effective when they're catered to our interests — the subjects we tend to search about, the things we buy (when Google knows about 'em, at least), and often even the places we go with our location-enabled phones in tow (and/or in toe, for the monkeys among us).

That's all par for the course, as I frequently say — part of the deal we all accept when we use Google services. That's what makes it possible for Google to give us top-notch apps for free, and it's also what opens the door to certain advanced features that wouldn't be possible without that information's presence.

To read this article in full, please click here


Google researchers have found multiple security flaws in Apple Inc's Safari web browser that allowed the tracking of users' browsing behavior, Financial Times reported on Wednesday, citing a soon-to-be published paper.

RELATED ARTICLES
TWEAKS AND UPDATES ARN: Google strengthens no-code app dev tech with AppSheet acquisition. "Google has acquired AppSheet, a no-code application development platform, in a move that will see the company join the […]
On iPhone and iPad, a long press (also known as a press-and-hold) gesture will often initiate a different action in an app that isn't immediately obvious, such as revealing an icon's contextual menu. On recent iPhones, a long press will sometimes also offer haptic feedback in the form of a vibration, which Apple calls Haptic Touch.


Security researcher Brian Krebs is warning that a particularly nasty bug may be patched on Tuesday, January 14—the day that support for Windows 7 is expected to expire. And it appears that Microsoft will have more the share later today.

If that's true, then potentially millions of Windows users could be exposed to the malware, which Krebs is reporting could involve crypt32.dll, which controls "certificate and cryptographic messaging functions in the CryptoAPI." Here's what's scary, Krebs reports: A flaw in the crypt32.dll could be used to spoof the digital signature of a piece of software, creating the possibility that your PC could allow in a piece of malware posing as a perfectly legitimate application.

To read this article in full, please click here


Elephants, snakes and crocodiles? Researchers around the globe faced risky situations to gather wild relatives of key foods. That genetic pool could be vital to helping crops adapt to climate change.