Tesla killed off its customer referral program way back on Feb. 1, 2019 because the popular program was getting too costly to maintain. But now, less than two months later, Tesla is bringing it back with new incentives aimed at rewarding its customers, and bringing in new ones. Tesla's customer referral program had offered a […]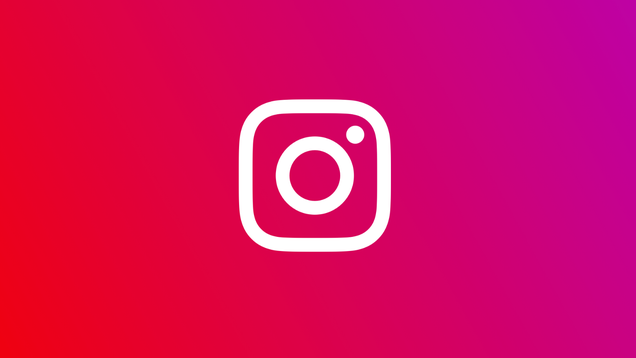 Following an investigative report by the Atlantic on the prevalence of misinformation on Instagram, the company appears to be scrubbing its platform of some popular anti-vaxxer content.


Read more...


Prime Minister Jacinda Ardern joined about 20,000 people standing quietly at Hagley Park, in front of the Al Noor mosque where most of the victims were killed during Friday prayers last week. "New Zealand mourns with you. Most victims of New Zealand's worst mass shooting were migrants or refugees from countries such as Pakistan, India, Malaysia, Indonesia, Turkey, Somalia, Afghanistan and Bangladesh.


The EV company found that after years of servicing its vehicles, components weren't wearing as quickly as it originally anticipated.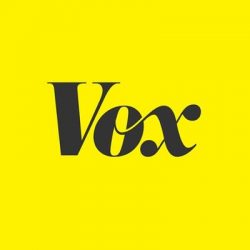 Apple has inked a deal with Vox for Vox to become a part of its upcoming subscription service that will be available in Apple News, reports Bloomberg.



RELATED ARTICLES
Facebook has disclosed that it stored hundreds of millions of user passwords in plaintext, where employees could search them.

RELATED ARTICLES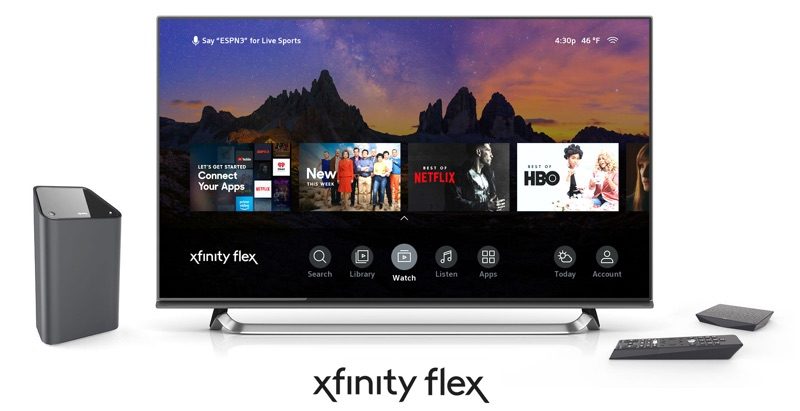 Just ahead of when Apple plans to launch a new subscription video service that will give customers access to bundled cable channels, Comcast has introduced Xfinity Flex, a streaming service that combines video on demand content, ad-supported, free live streaming content, and access to add-on subscription apps.


When you think video games, soon it'll be Microsoft's Xbox, Sony's PlayStation, Nintendo's Switch, PCs and... Google's Stadia?

RELATED ARTICLES
President Donald Trump defended his harsh criticism of the late Sen. John McCain in an interview with Fox Business Network set to air on Friday.


More than two years into the Trump administration, the long vacant post of U.S. Chief Technology Officer will be filled. Bloomberg first reported that today Trump is elevating Michael Kratsios, current deputy U.S. CTO, to the nation's top tech position. Prior to his experience within the Trump administration, Kratsios served as chief of staff at […]
President Donald Trump said on Thursday the United States should acknowledge Israeli sovereignty over the hotly-contested Golan Heights, in what amounted to a major pre-election gift for his ally Israeli Prime Minister Benjamin Netanyahu. "After 52 years it is time for the United States to fully recognize Israel's Sovereignty over the Golan Heights," Trump said in a tweet.


U.S. President Donald Trump will nominate Michael Kratsios to be the country's chief technology officer, the White House said on Thursday, filling a role that had been vacant since the beginning of his administration.
Donald Trump signed an executive order which will withhold federal funding from colleges and universities that do not permit or protect free speech amidst the president's own attacks on Senator John McCain, more than six months after his death. During his remarks, Mr Trump invited students from colleges around the country to share their own stories of hindered free speech. One student recalled a time her school stopped her from handing out Valentine's Day cards with religious messages.


Toyota Tundra nets poorest scores in industry's toughest crash tests.
It's cheaper and easier than ever to add some smarts to your home, and today you can make two of your dumb devices smarter for the lowest price we've ever seen. B&H Photo Video is selling the TP-Link HS107 Wi-Fi dual-outlet smart plug for $25Remove non-product link with the on-page coupon today, down from a list price of $35. The coupon applies $10 off for each plug that you buy, so you can get multiple at this price.

To read this article in full, please click here



RELATED ARTICLES
BMW's largest-ever SUV isn't free of compromises, but it's a strong addition to the German automaker's range.
When Tesla axed its original referral program because it was getting too expensive to keep up, Elon Musk said the company isn't replacing it with a new one. The automaker must have realized that having a reasonable one in place is better than having...

RELATED ARTICLES
The charges came as Prime Minister Jacinda Ardern vowed to investigate the role that social media companies played in mosque massacres last week.

RELATED ARTICLES
The mass shooting was inextricably tied to Facebook, Twitter and YouTube.
Facebook said this after a security researcher posted about the issue online

RELATED ARTICLES
The antivirus software is coming to Apple, but it's limited to business customers for now.

RELATED ARTICLES
The new trailer is full of nostalgia (Farrah Fawcett hair spray!) and also murderous monsters.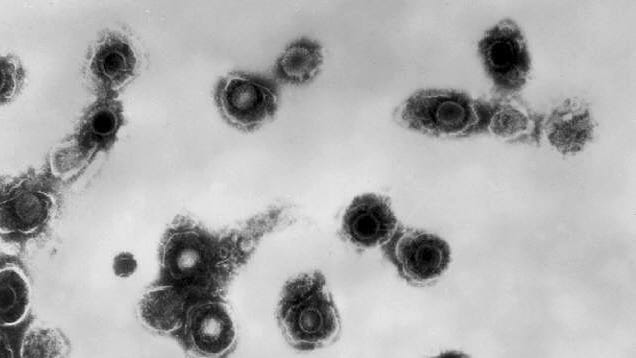 A Kentucky teen and his family are suing their local health department over its attempt to protect the public from the chickenpox virus.

Read more...



Apple today updated a number of its video-related Mac apps, including Final Cut Pro, Motion, Compressor, and iMovie. Most of the updates are minor in scale, focusing on bug fixes and under-the-hood performance improvements.


Two days after MoviePass announced the return of the company's unlimited ticket plan, Ted Farnsworth, CEO of its parent company Helios and Matheson Analytics, sat down with TechCrunch to offer insight into the state of the beleaguered service. According to the executive, MoviePass Uncapped is already seeing positive results. While he didn't share concrete numbers, […]


A newly-published study has found a link between repeated episodes of anxiety and depression experienced in the first four decades of life, and a decline in memory function by the time a person reaches their 50s. The researchers behind the study have called for the UK government to invest in better protecting the well-being of young adults to help safeguard the brain health of the country's ageing population.

.. Continue Reading Depression and anxiety linked to memory loss in later life

Health & Wellbeing

Anxiety Brain Depression Memory University of Sussex
That's the lowest price to date on DJI's amazingly capable quadcopter, which can be controlled using just your hands. Plus, a portable wireless power bank for $28.
Facebook Inc said on Thursday it has resolved a glitch that exposed passwords of millions of users stored in readable format within its internal systems to its employees.

RELATED ARTICLES
If you already have the original AirPods, you may not be missing much.
Critics point out serious flaws in a study promising an "online polygraph," with potential to create deep biases.
Hey, good morning! You look fabulous. Apple's slow reveal of refreshed hardware continued yesterday with the new AirPods many people have been waiting for. There's also a flood of news coming in from the Game Developers Conference, and our first rea...
The latest addition to the Lutron Caséta family delivers an excellent way integrate ceiling fans into your smart home.
Oh, and the fingerprint reader might be in the display.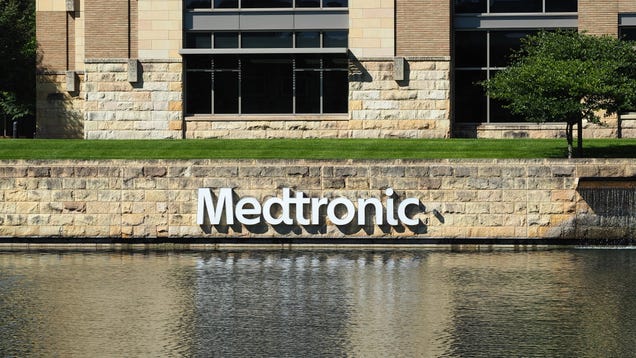 The Department of Homeland Security's Cybersecurity and Infrastructure Security Agency has issued an alert that some Medtronic implanted defibrillators contain vulnerabilities that would allow them exploited by attackers who had the right knowledge of the devices and close proximity to an individual possessing one.…

Read more...



RELATED ARTICLES
Nintendo takes a creative -- OK, weird -- approach to virtual reality.

RELATED ARTICLES
Paul Manafort, Trump's former campaign chairman, must pay more than $24 million in fines and restitution. He faces more prison time next week.


One promotional deal will include a free pair of Galaxy Buds.

RELATED ARTICLES
CHRISTCHURCH, New Zealand (AP) — The Latest on the mosque attacks in New Zealand (all times local):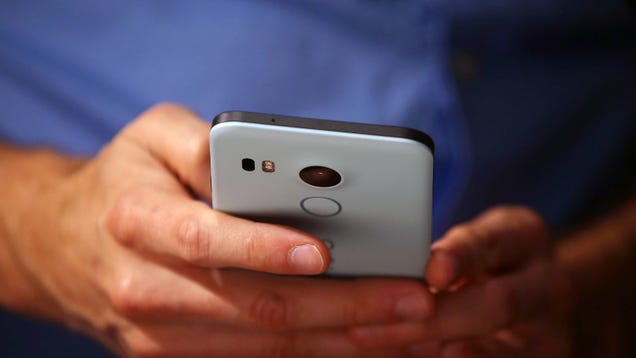 Using apps to keep track of your medication or look up the symptoms of your latest mysterious illness might be convenient. But a new study out this week highlights the hidden privacy risks of plugging sensitive health information into your smartphone. Namely, that medical apps love to collect your data, but are only…

Read more...


The suit names four former Tesla employees who allegedly made off with proprietary logistics documents and improperly poached other Tesla staff.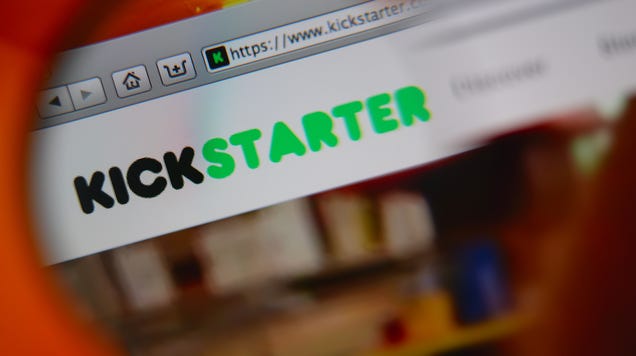 Tuesday afternoon, a contingent of Kickstarter employees went public with their intention to unionize under the name Kickstarter United. According to an email provided to Gizmodo, however, senior staffers at the crowdfunding company are already attempting to push back against the plan to make Kickstarter the first…

Read more...


NEW RESOURCES Nextgov: White House Launches AI.gov. "The site features AI-focused policy initiatives and accomplishments across the federal government and also brings together governmentwide resources such as fact sheets, strategic documents, agency […]
Comcast Corp said on Thursday it will launch a new internet streaming video service called Xfinity Flex, as the U.S. cable operator targets TV viewers who prefer watching content online over more expensive cable TV packages.
Rent the Runway just closed a $125 million led by Franklin Templeton Investments and Bain Capital Ventures. This round values the company at $1 billion. In total, Rent the Runway has raised $337 million in venture funding. "Shared, dynamic ownership is a movement that Rent the Runway has pioneered over the last decade and we're […]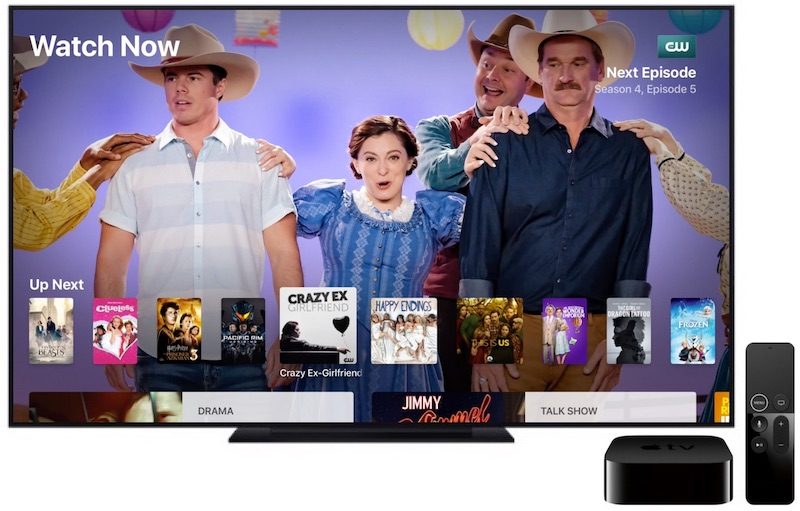 While Apple's new TV streaming service will include its own original content, Apple will also be offering customers access to video streaming subscriptions from third-party services, such as HBO and Showtime.



RELATED ARTICLES
Comcast's latest bundle isn't a cable TV service, exactly, since it's aimed at its subscribers who only have internet service. Xfinity Flex will tie together paid internet video services as well as free ad-supported options in what VP Matt Strauss ca...
The company, known for lending designer dresses for special occasions, says its goal is to "create the Amazon Prime of rental."
It aims to connect 50,000 homes this year.
Take a look at Roadshow's favorite small SUVs that are available now.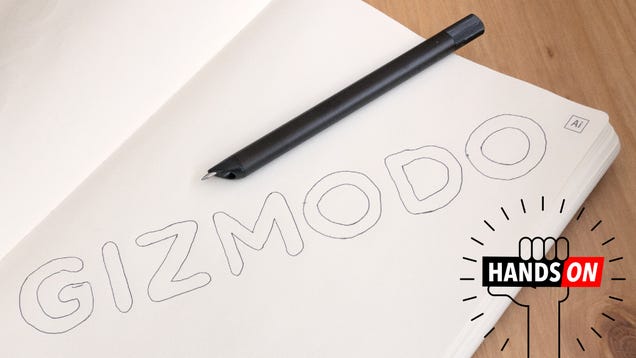 One day, the idea of making marks on sheets of flattened tree guts to share ideas with others will be laughable. But for now, the experience of writing or drawing on a piece of paper still feels more natural than it does on a glass or plastic tablet. Moleskine's new Adobe Creative Cloud connected Paper Tablet strives…

Read more...


All the pastel colors of spring can be yours.
NEW RESOURCES Columbia University Archives: Ivy Plus Libraries Confederation Launches the Brazilian Presidential Transition (2018) Web Archive. "The Ivy Plus Libraries Confederation is pleased to announce the launch of the Brazilian Presidential […]
Apple has revealed new Watch bands and iPhone cases for spring, and they sure look like an explosion of colorful pastel hues to fit the season. You can now get an iPhone XS or XS Max silicone case ($39) in Spearmint, Papaya and Delft Blue, and the XS...
Walmart Inc. Chief Technology Officer Jeremy King is leaving the company, according to an internal company memo, even as the retailer races to transform its e-commerce business and close the gap with rival Amazon.com Inc.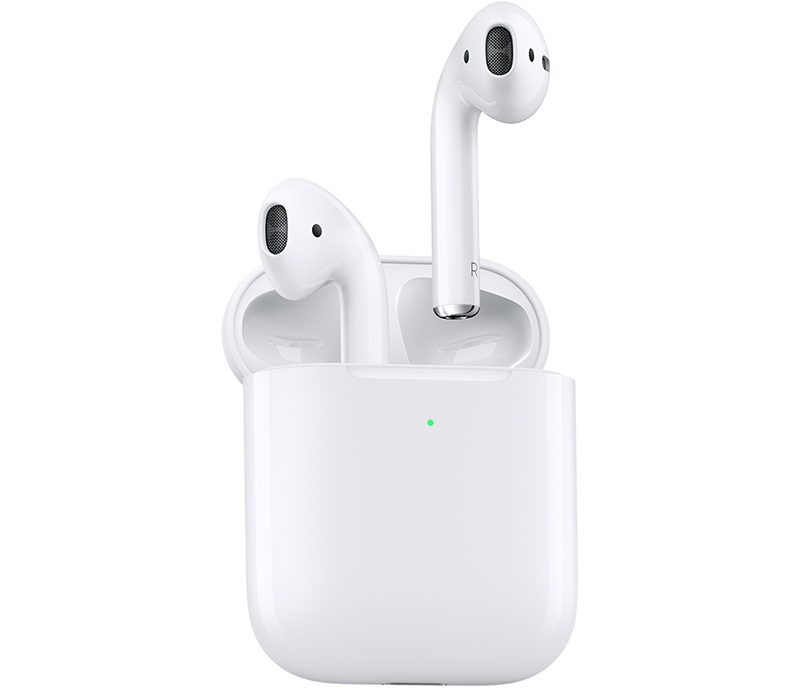 Apple in March debuted second-generation AirPods, featuring several updates over the original massively popular wireless earbuds of the same name.


It's not a necessity by any stretch, but Lutron's newest smart switch is still a welcome addition to a system that's already great.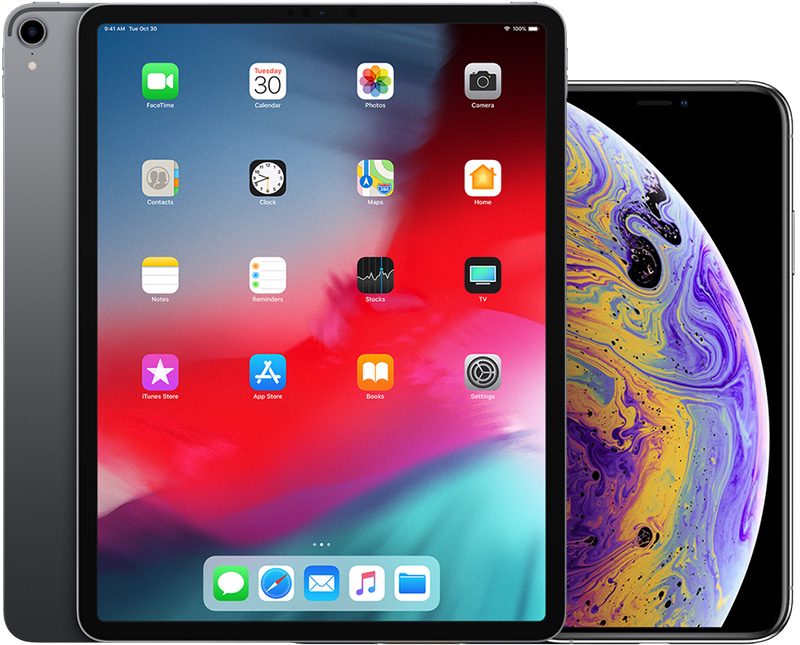 Apple today announced that all new and updated iPhone and iPad apps submitted to the App Store on and after March 27, 2019 must be built with the iOS 12.1 SDK or later and support the iPhone XS Max or the latest 12.9-inch iPad Pro. App Store screenshots for those devices will also be required.


If you don't have hundreds of dollars to spend on new bulbs, hubs, and thermostats, you can still make your home a whole lot smarter. And today's a great time to start: B&H Photo is selling the TP-Link HS300 smart Wi-Fi power strip for $55Remove non-product link when applying the 31 percent coupon on the listing,, along with
Amazon, Berkshire Hathaway and JPMorgan are banding together, hoping to lower prices for treatment and prescription drugs in what could be a major disruption to the health care system.
NEW RESOURCES Michigan Radio: In trouble at school for social media posts? Now you can get legal help online. "Over the last eight years, [Nancy] Costello says she and her law students […]
Microsoft's Windows Defender Advanced Threat Protection (ATP) service is now available for PCs running Windows 7 and Windows 8.1.

The decision to add devices powered by those operating systems was first announced a year ago. At the time, Microsoft said ATP's Endpoint Detection & Response (EDR) functionality would be available for the older OSes by summer 2018.

[ Related: Windows 7 to Windows 10 migration guide ] Windows Defender ATP is a service that detects ongoing attacks on corporate networks, then follows up to investigate the attack or breach and provides response recommendations and attack remediation. Software baked into Windows 10 detects attacks, while a central management console allows IT administrators to monitor the status of covered devices and react if necessary. Adding the EDR client software to Windows 7 and Windows 8.1 PCs gives enterprise IT the same visibility into those machines as it has had into Windows 10 systems.

To read this article in full, please click here


NEW RESOURCES I'm not sure how useful this is, but it's fascinating. Futurism: This Site Uses Deep Learning to Generate Fake Airbnb Listings. "A new website called This Airbnb Does Not Exist […]