Magic Leap has teamed up with audio giant Sennheiser to help it "explore and enhance [its] spatial audio accessory solutions." The secretive mixed reality-maker's first headset, the One Creator Edition, is equipped with onboard speakers for audio. Ho...
We dropped a brand-new gold iPhone XS onto the sidewalk four times to find out how durable the glass is on both sides.

RELATED ARTICLES

RELATED ARTICLES
The White House has drafted an executive order that would push federal antitrust and law enforcement agencies to probe the business practices of social media and other internet companies, according to Bloomberg.

RELATED ARTICLES
Including what kind of weather to expect


Is President Trump looking at an executive order that would investigate internet companies over his accusations of political bias? Not officially... although the government isn't strictly denying the claims, either. After Bloomberg reported the exist...

RELATED ARTICLES
President Donald Trump wondered on Twitter Friday morning why Christine Blasey



RELATED ARTICLES

RELATED ARTICLES

RELATED ARTICLES
The order is meant to investigate suspected "online platform bias"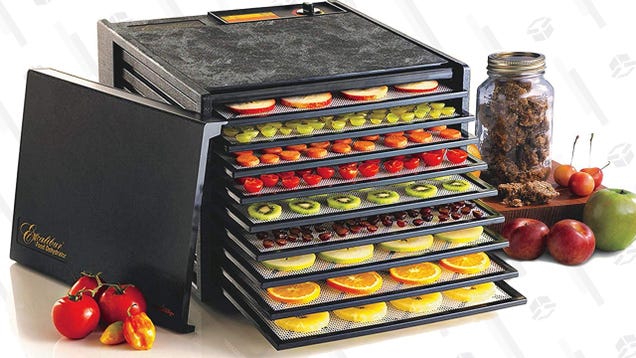 Have you tried to buy jerky lately? It's expensive as hell! Luckily, you can make your own at home with this ', 'B004Z915M4');window.ga('unique.send', 'event', 'Commerce', 'gizmodo - Make Your Own Jerky, Dried Fruit, and More With This Discounted Dehydrator', 'B004Z915M4');" data-amazontag="gizmodoamzn-20" href="https://www.amazon.com/Excalibur-3900B-Dehydrator-Temperature-Dehydration/dp/B004Z915M4/ref=gbps_img_s-4_bd57_a7913078?smid=A1KWJVS57NX03I&pf_rd_p=8cc92576-e249-4c23-a4f8-4720526dbd57&pf_rd_s=slot-4&pf_rd_t=701&pf_rd_i=gb_main&pf_rd_m=ATVPDKIKX0DER&pf_rd_r=PM314DTSDX6RNC3T2QYA&tag=gizmodoamzn-20&ascsubtag=c895722495366bbbb32bcb66640977a918e5b90c"$155 highly-rated Excalibur food dehydrator. It boasts 15 square feet of dehydrating surface area, and of course, can be used to make your own dried herbs, fruits, and vegetables.


Read more...


YouTubers "The Straight Pipes" sit down to find out which platform is better now that Apple CarPlay supports Google Maps.
'We do not support this conduct'


For an authentic taste of Paris life, bypass the Champs-Elysées and head over to the colorful Kurdish and Indian community of Strasbourg-Saint-Denis. While in Seoul, gloss over Gangnam and instead add the Euljiro neighborhood to your itinerary.


The fate of special counsel Robert Mueller's Trump-Russia investigation could


A Japanese space probe Friday released a pair of exploring rovers towards an egg-shaped asteroid to collect mineral samples that may shed light on the origin of the solar system. The "Hayabusa2" probe jettisoned the round, cookie tin-shaped robots toward the Ryugu astroid, according to the Japan Aerospace Exploration Agency (JAXA). If the mission is successful, the rovers will conduct the world's first moving, robotic observation of an asteroid surface.


You no longer have to go to a special screening (or track down bootlegs) to watch The Room. Tommy Wiseau has posted his so-bad-it's-good classic movie on YouTube for free in its entirety. If you've ever wanted to relive every "oh hi" moment or see...

RELATED ARTICLES
This week Facebook has launched a major new product play, slotting an algorithmic dating service inside its walled garden as if that's perfectly normal behavior for an ageing social network. Insert your [dad dancing GIF of choice] right here. Facebook getting into dating looks very much like a mid-life crisis — as a veteran social […]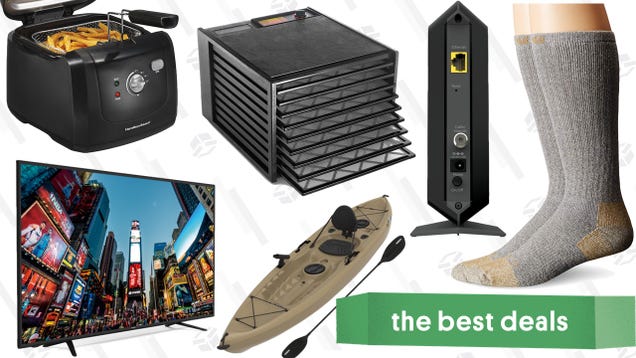 A $420 65" TV, a kayak designed for fishing, and
Trump did not explicitly mention the Rod Rosenstein furor


The PlayStation Classic, Samsung QLED TVs, Apple deals, and Amazon Devices are worth a look this week.
(Reuters) - Payments processor PayPal Holdings Inc said on Friday it decided to end its business relationship with popular U.S. conspiracy theorist Alex Jones's Infowars website after finding instances of hate speech and discriminatory content on the site.


Google CEO Sundar Pichai warned employees in a memo against letting their personal politics affect their work as the company fends off criticism that its widely used products could be biased.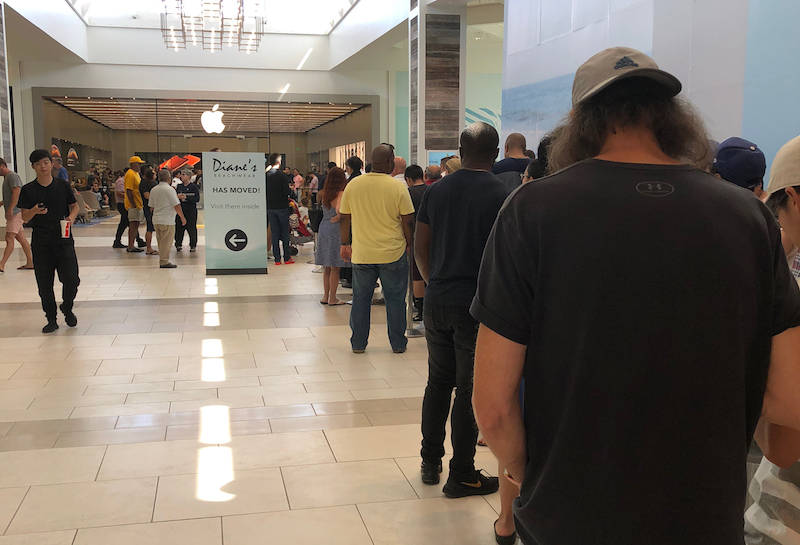 We're hearing from a number of readers over the past hour or so that Apple's retail stores are having problems completing in-store reservation pickups for the new iPhone and Apple Watch models. Multiple customers have been told there is a "global" issue affecting Apple's systems and we're hearing there are some long lines building up as customers wait for the issues to be resolved.


The iPhone X is gone. Which iPhone should you buy now? Let us help you decide.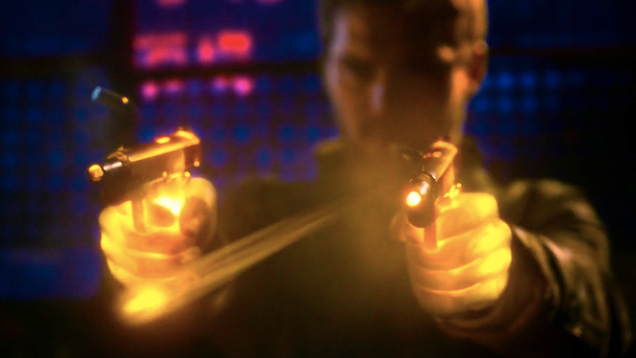 Even though we thought there were a surprising amount of things to like about Iron Fist's second season, in the weeks since it dropped on Netflix, more than a few people have asked whether they should invest the time in watching the entire thing. The answer, unsurprisingly, is complicated.


Read more...


While we wait to see if Apple's AirPower mat will ever make an appearance, owners of new iPhones and Apple Watches who want to charge both at the same time could consider this Belkin dock. The BOOST↑UP Wireless Charging Dock works with iPhone 8...
The Justice Department is considering delaying a meeting with state attorneys general planned for next week to discuss concerns about conservative voices being stifled on social media, according to a person familiar with the discussions.
Oh, hi Mark.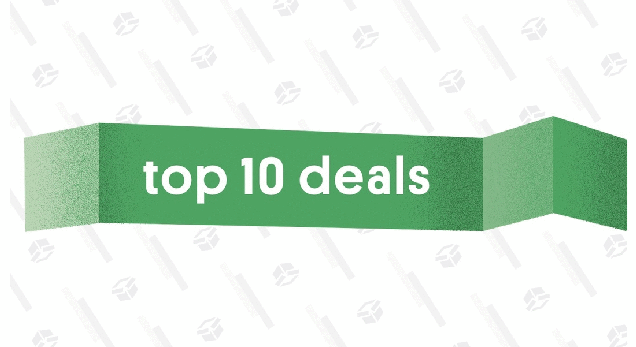 We see a lot of deals around the web over on Kinja Deals, but these were our ten favorites today.

Read more...


PayPal will stop processing all payments for the conspiracy website, its online store and its subsidiaries.
Comcast and Twenty-First Century Fox face a quick-fire auction for British broadcaster Sky on Saturday after neither side backed down in a drawn-out $34 billion battle.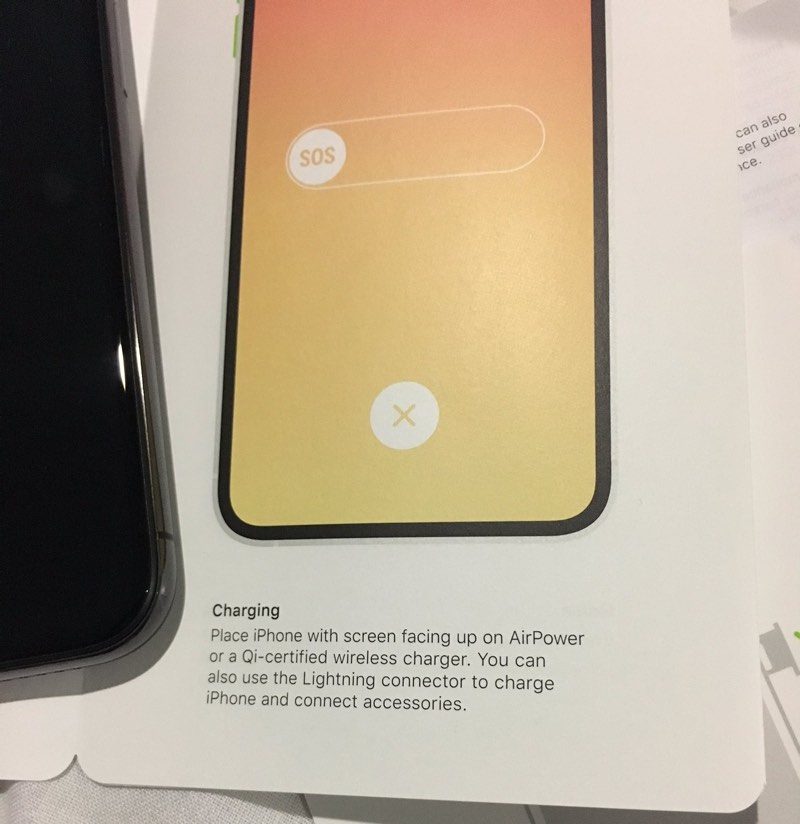 A user guide included with the iPhone XS and iPhone XS Max references the AirPower, suggesting that Apple has not yet shelved the much-anticipated charging mat.


A division of PNC Financial Services Group Inc  will use technology built by startup Ripple to process international payments, the companies said on Wednesday, a possible precursor to the use of blockchain in mainstream finance.
In a few months, the Internet will be a more secure place. 

That's because the Internet Corporation for Assigned Names and Numbers (ICANN) has voted to go ahead with the first-ever changing of the cryptographic key that helps protect the Internet's address book - the Domain Name System (DNS). 

[ Now see the hidden cause of slow internet and how to fix it.] The ICANN Board at its meeting in Belgium this week, decided to proceed with its plans to change or "roll" the key for the DNS root on October 11, 2018. It will mark the first time the key has been changed since it was first put in place in 2010.

To read this article in full, please click here


A Google executive's leaked email that was exposed by Fox News' Tucker Carlson revealed efforts to increase Latino turnout prior to the 2016 U.S. presidential election and the executive's "surprise" at Donald Trump's performance among Latino voters - but the mainstream media don't seem to care.
Elon Musk's company put a communications satellite into orbit