The European Commission and Amazon have reportedly come to an agreement that will allow the retail giant to avoid a fine for allegedly misusing seller data. According to The Financial Times, the company has pledged to give rival products equal treatment in the Buy Box section of its website, a move that should theoretically increase the visibility of the merchants selling those goods. Amazon also agreed to create alternate featured offers for customers less concerned about getting their purchase as quickly as possible, as well as give sellers free rein to decide on the company they want to deliver their goods.

According to The Times, the European Commission plans to announce the agreement on December 20th, though that date could shift. What won't change are the terms of the deal. "There's very little to discuss," a source told the outlet. Once the agreement is formalized, Amazon will be required to honor its commitments for at least five years.

Amazon did not immediately respond to Engadget's comment request. In July, when the company promised it would take steps to make its seller program fairer, Amazon said it felt it was being "unfairly" targeted by legislation like the Digital Markets Act. At the same time, the retailer said it was "engaged constructively" with regulators to address concerns about its business.

A deal with the European Union would give Amazon the chance to put to rest at least one aspect of a long saga. The European Commission began probing the company's use of merchant data in

RELATED ARTICLES
Influential and powerful users on Facebook and Instagram receive "unequal treatment," an internal report said.

RELATED ARTICLES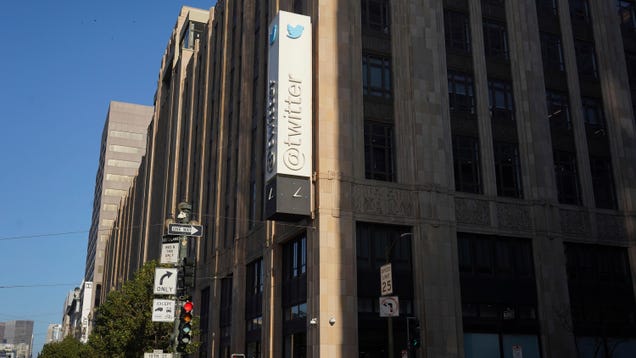 Janitors are the latest group of workers left in limbo by the ongoing drama happening over at Twitter. The company reportedly terminated the contract that employed the striking janitors, according to the California Labor Federation (CLF). Elizabeth Strater, the communications director at CLF told Gizmodo in an email…

Read more...



RELATED ARTICLES
The new feature allows people to see six times more Google search results on one page before clicking to see the next group.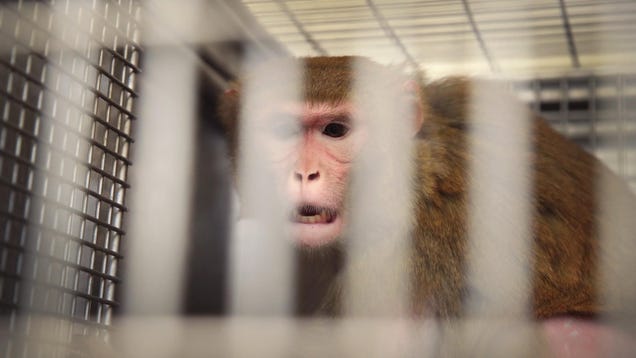 Neuralink, Elon Musk's medical implant company, is facing a federal probe over possible animal welfare violations, according to a report from Reuters. The investigation, reportedly opened by the U.S. Department of Agriculture's Office of the Inspector General, focuses on Neuralink's practices when it comes to animal…

Read more...


Google is giving its search results on desktop the "continuous scrolling" treatment over a year after launching the feature on mobile. Continuous scrolling will eliminate the need to click "Next" or the page numbers at the bottom of your search results. Instead, Google will automatically load the next batch of results on the page once you've scrolled to the bottom of the current list. If you use Google on mobile, the feature will feel very familiar. 

The tech giant has confirmed the rollout to Search Engine Land and told the publication that its website will automatically show up to six pages of results before you need to click a "More results" button to load the next batches. Its arrival on desktop will make the Google search experience more consistent across devices and platforms. "So starting today, we're bringing continuous scrolling to desktop so you can continue to see more helpful search results with fewer clicks. It's now even easier to get inspired with more information at your fingertips," a company spokesperson said. 

Similar to the mobile version of the feature, it will initially be available for English queries in the US and will most likely make its way to more people and more regions in the future. 


TWEAKS AND UPDATES NPR: How 'goblin mode' became Oxford's word of the year. "It's mindlessly binge-watching television without worrying about the time. It's eating snacks in bed without a care about leftover […]
Giphy is looking to improve accessibility and help more people understand what the platform's GIFs are depicting with the help of alt text descriptions. It has teamed up with a content accessibility solutions provider called Scribely to add descriptive text to the platform's content. Screen readers will be able to read the alt text aloud, which will help visually impaired folks to know what's happening in a GIF.

The alt text won't be automatically generated. Giphy says Scribely's writers "are well-versed in accessibility guidelines and write effective and engaging descriptions that take the message and the meaning in mind." Giphy's most popular content, based on the top search terms, now includes alt text. The company plans to add alt text to more of its GIFs.

Screen readers can now read aloud alt text from GIFs on Giphy's web and mobile apps. The company is also making alt text available through its APIs. So third-party companies with Giphy integration can let their users access the alt text on other platforms.

In 2020, Twitter enabled users to add alt text to GIFs. However, if the company, which has a partnership with Giphy, employs the latest feature of the latter's APIs, Twitter users would be able to access professionally written alt text in GIFs.

"GIFs are an important part of our daily lives, thanks to their unique ability to convey ideas, emotions, and humor in ways that static images o
If launched, the move could help Microsoft expand further into consumer services by offering news, search, shopping and messaging in a single app.
Not everyone can afford or wants Apple AirPods. Check out these bargains on five of our favorite inexpensive earbuds.
This artificial intelligence bot is an impressive writer, but you should still be careful how much you trust its answers.
You should receive a 1099-K for any earnings over $600 that came through digital payment apps.
If you want to know how much your cost-of-living adjustment will be starting in January, here's what to do.

RELATED ARTICLES
Technology is typically not something I give as gifts at the holiday season.

In a pinch, I will ask what a person wants, or offer them cash or a check towards a purchase — but to buy someone a tech gift outright? No. Because whatever I give might not work with what they already have.

Instead, the holidays are a good time to review the health and condition of the family technology. You might be still on the hook for a present, but isn't it the best gift of all to make sure what you have at home is working properly and securely?

Here are my suggestions on what to consider at this most wonderful time of the year.

A new hard drive If your loved one still does not have an SSD drive in their daily computer, stop and assist in the process of upgrading. It's pretty simple for you — the Geek of the family — to remove a few screws, buy an SSD hard drive and a small external SSD enclosure, get a mounting bracket, and grab backup software to make an exact image of the drive.  I also recommend having spare hard drive cables.

To read this article in full, please click here


The board wants Facebook parent company Meta to make changes to its cross-check program.
Get some great gifts without breaking the bank.
As we head toward the end of the year, Apple has responded to one of the more frequent requests its App Store developers make in the form of more flexibility when it comes to setting prices. Developers will also gain new flexibility to manage pricing globally and can expect additional tools, which Apple will begin rolling out today and throughout 2023.

Developers gain better pricing controls The big change Apple made is to give developers 700 additional price points to use when setting prices for their apps. The latest move is the biggest improvement involving price capabilities Apple has made since the launch of the App Store.

To read this article in full, please click here


The company, which typically has told developers to keep app pricing simple, will offer 700 new price points.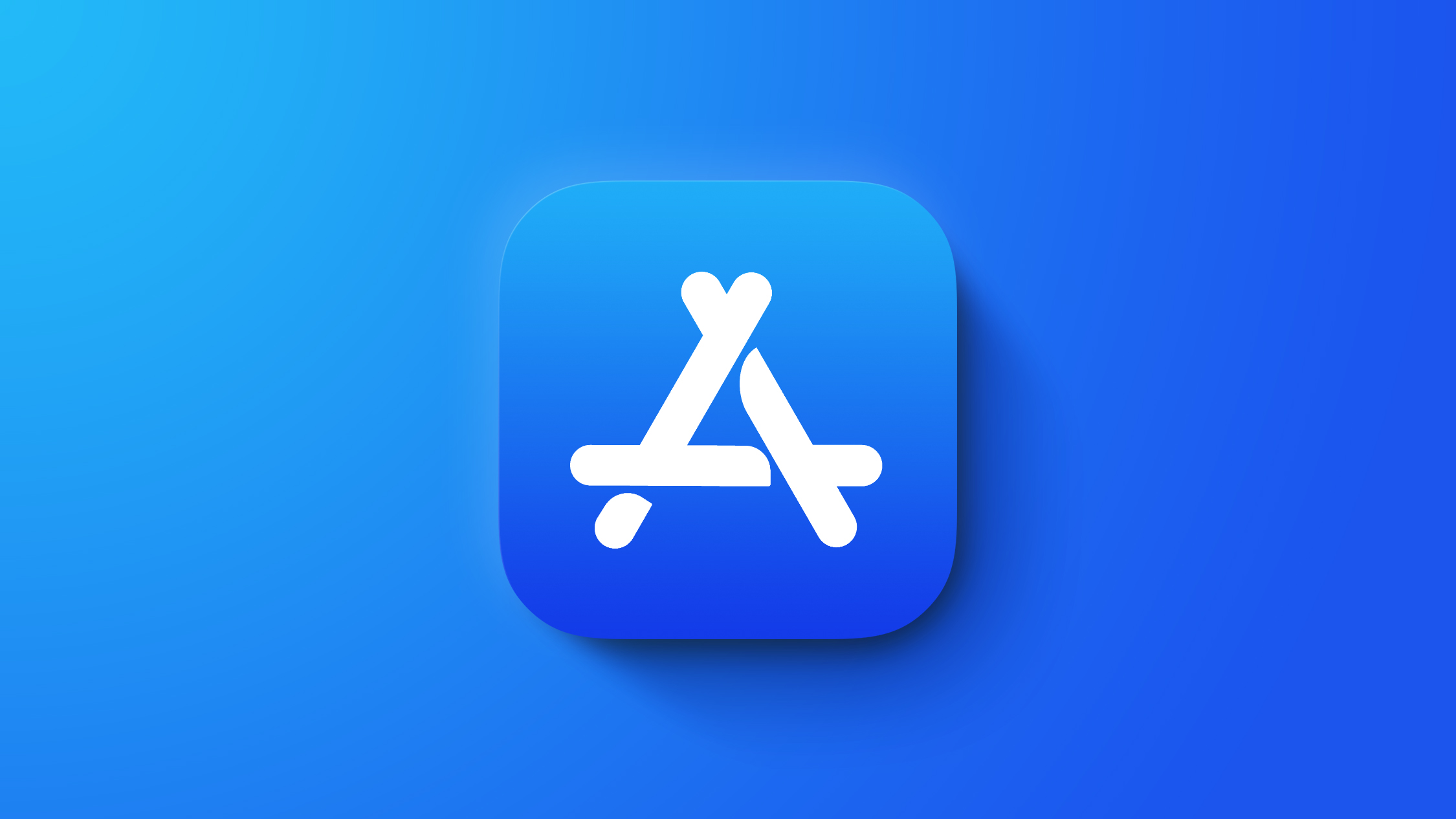 Apple today announced it is providing developers with an additional 700 price points for App Store apps, allowing apps to be priced as low as 29 cents, or as high as $10,000. Developers who want to price their app above $1,000 must submit a request to Apple.


Slack CEO Stewart Butterfield has announced he will be stepping down from the company in January. The news comes less than a week after Salesforce's co-CEO, Bret Taylor, said he would be departing the company at the end of the fiscal quarter.

Salesforce acquired Slack in 2020 for $27 billion, in a deal where Taylor played a key role.

The news was first reported by Business Insider and later confirmed by Slack. In the internal message published by Insider, Butterfield said the two departures were not related, stating: "FWIW: This has nothing to do with Bret's departure. Planning has been in the works for several months! Just weird timing."

To read this article in full, please click here


Artemis I delivers another stunning portrait, and this one might look familiar.
The European rivals meet for the third time this year for a chance to move on to the World Cup quarterfinals.
The UK government is backing proposed legislation that would give workers the right to request flexible working arrangements from day one of their employment.

In the aftermath of the COVID-19 pandemic, which saw millions of workers start working from home as lockdown orders were enforced, most employees continued to have flexibility over how and when they work, with many organizations now practicing a hybrid work model.

To read this article in full, please click here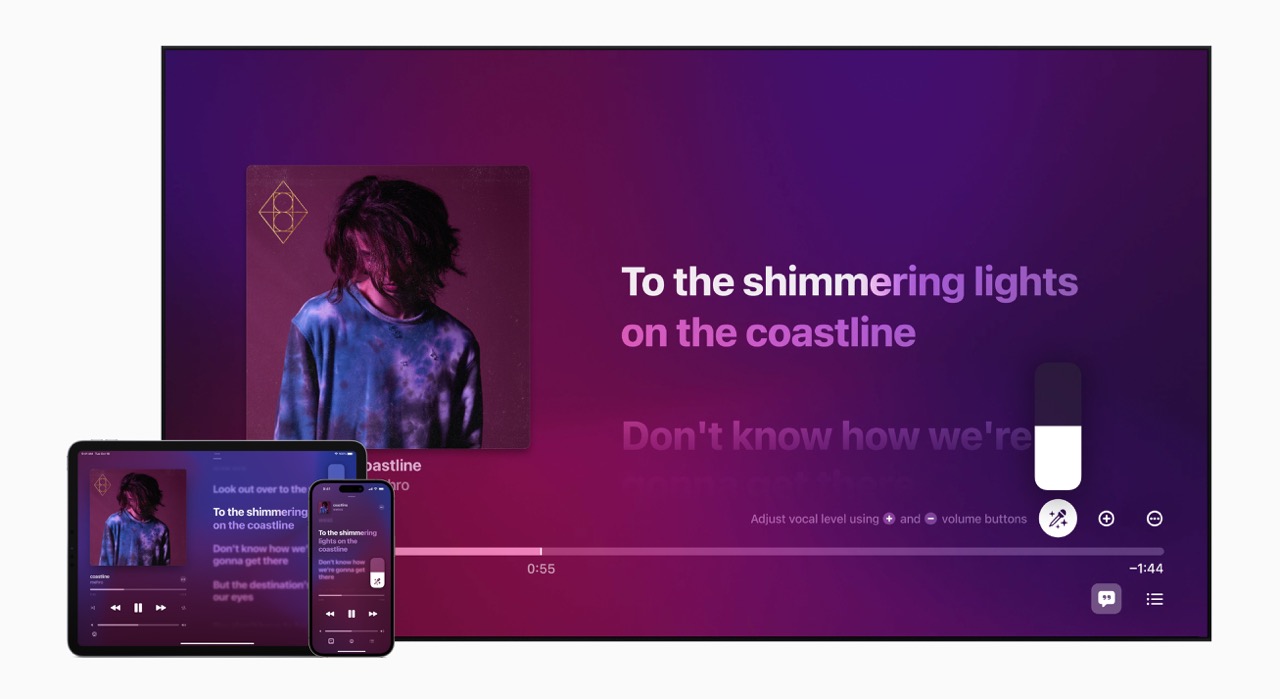 Apple earlier today announced a new feature coming to Apple Music that will allow users to sing along to their favorite songs, either alone or with friends and family. The new feature will be a perfect fit ahead of the holidays and parties; unfortunately, there is one big catch.


You don't need Spotify or a dedicated app to try karaoke at home. Apple Music has introduced a Sing feature that lets you take over the vocals. You can not only adjust the voice levels, but use multiple lyric views depending on what you want to belt out — you can perform a duet or even handle background duties. Apple also notes that the lyric views are now cued to the beat and light up slowly, so it's easier to know when you should draw out a verse.

The feature will be available worldwide for "tens of millions" of tracks later in December on the new Apple TV 4K as well as recent iPhones (iPhone 11 and later) and iPads (such as last year's 9th-generation model). Android supports real-time lyrics, but won't let you adjust vocal levels. Accordingly, Apple Music plans to share more than 50 playlists devoted to songs "optimized" for the Sing feature. Don't be surprised if karaoke staples from Queen and other artists make the cut.

Spotify rolled out a karaoke feature in June, but with a very different focus. While Apple Music Sing is clearly aimed at parties, its Spotify counterpart is more
The child tax credit and other expanded tax breaks are reverting to their pre-pandemic rules.
Be prepared for any trip this upcoming holiday season by grabbing these travel essentials and following these privacy steps when away from home
The feature includes separate lyrics for backup vocals and duets.
With prices starting as low as $160, these portable projectors will take your get-togethers to the next level.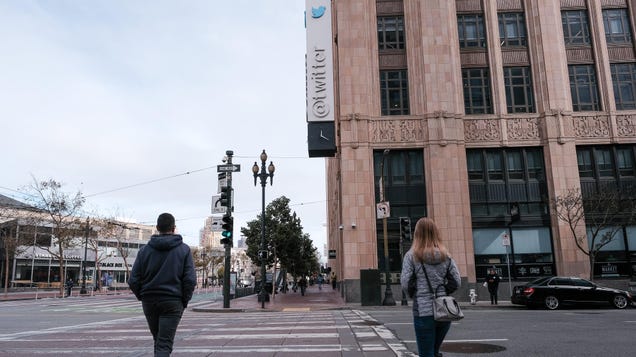 Imagine walking into work on a Monday after spending the weekend trying to decompress from the constant pressures to do more with less and meet the insurmountable expectations of your new boss. You've been harried not just by your own workload but by the constant news cycle reminding you that every day the job you've…

Read more...


Morocco lit up the group stage with some sumptuous goals, while Spain stuttered against South Korea last time out. This could be a cracker.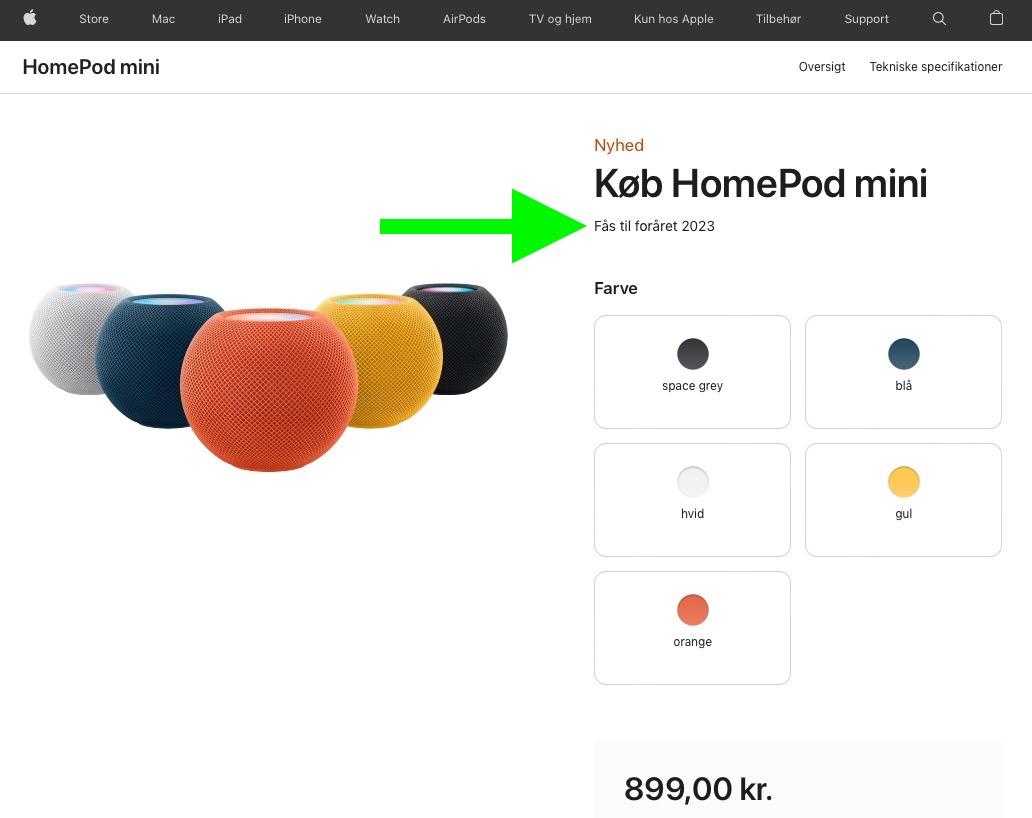 After publishing a series of press releases today announcing HomePod mini availability in several additional countries later this month, Apple has updated its Danish regional store to indicate the smart speaker will launch in Denmark in spring 2023, priced at 899 Krone.



RELATED ARTICLES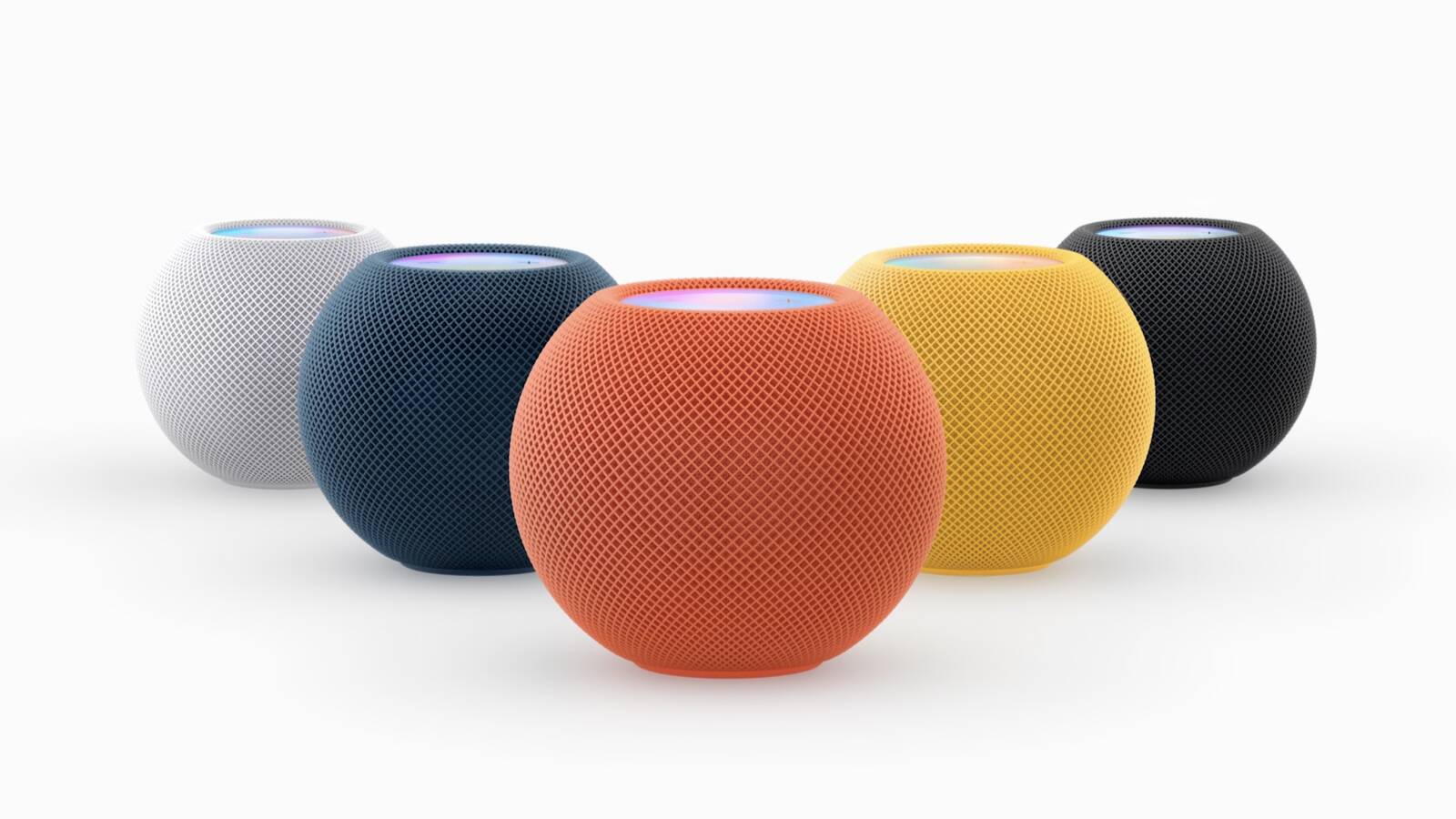 The HomePod mini will be available in Finland, Norway, and Sweden from Tuesday, December 13, Apple has announced via press releases.


From compact 43-inch models all the way up to massive 86-inch screens, get big savings on top brands like LG, Samsung, Sony and more.

RELATED ARTICLES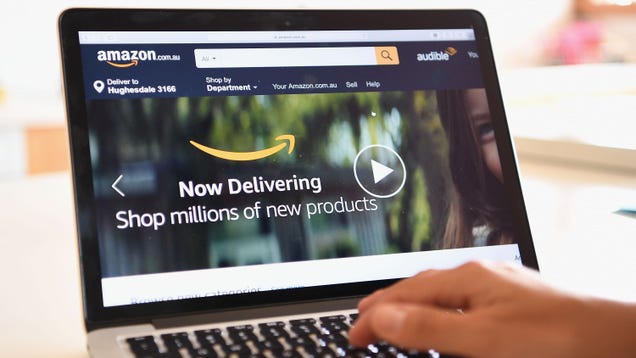 Jeff Bezos' Amazon has a trade offer for you: Amazon will monitor your phone data to verify ads and in exchange, you get $2 a month. Try not to spend it all in one place.


Read more...



The Logitech G305 mouse has an ultra-responsive maximum DPI sensitivity of 12,000, six programmable buttons, and on-board memory. According to Logitech, this mouse can last up to 250 hours on a single AA battery. If that number rings true, then that's pretty darn impressive. It also has build-in storage for an included USB wireless receiver.

You really can't beat the price here. You better jump on it before it's gone.

Get the Logitech G305 wireless gaming mouse for $34.99 at Amazon

Mice


RELATED ARTICLES
The cat-and-mouse experience of Proton, a Swiss company, shows what it's like to be targeted by Russian censors — and what it takes to fight back.
There are thousands of Amazon deals available daily. We identify the ones worth your time (and money).
A new chatbot from OpenAI is inspiring awe, fear, stunts and attempts to circumvent its guardrails.
USEFUL STUFF Bleeping Computer: OpenAI's new ChatGPT bot: 10 coolest things you can do with it. "From precisely spotting security vulnerabilities in your code, to writing an essay or an entire block […]

RELATED ARTICLES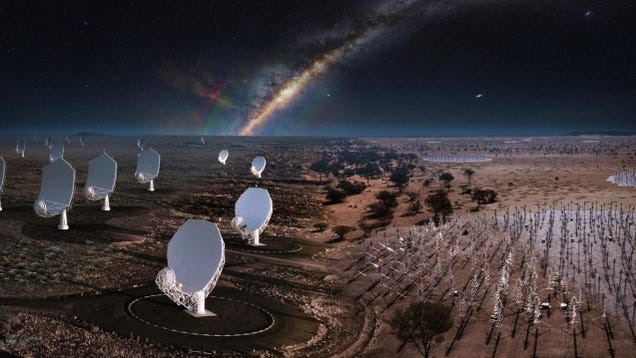 The world's largest radio telescope is officially under construction in Australia, where work is underway on one component of what will be an intercontinental instrument. When operational in the late 2020s, the telescope will offer a sharper, wider view of the universe in radio wavelengths.

Read more...


Make your holiday merry and bright with Google Maps.
Astronomers are now closer to a major technological upgrade. Australia has started construction of its portion of the Square Kilometer Array, a system that should become the world's largest radio telescope. The Australian portion, SKA-Low, will revolve around 131,072 antenna "trees" in the country's western Wajarri country. As the name implies, the array will focus on low-frequency signals. The Guardiannotes it's expected to be eight times more sensitive than existing telescopes, and map the cosmos about 135 times faster.

A counterpart with 197 conventional radio dishes, SKA-Mid, is coming to Meerkat National Park in South Africa's dry, unpopulated Karoo region. That element will study mid-range frequencies. The Australian segment is a joint effort between the dedicated SKA Organization and the country's Commonwealth Scientific and Industrial Research Organization (CSIRO).

The combined array, originally envisioned in 1991, is expected to transform radio astronomy. It will mainly be helpful for studying the early universe, and might provide new insights into the formation of the first stars during the reionization period. However, it should also help investigate dark energy and its potential effect on cosmic expansion. The extreme sensitivity may even be useful in th
Stewart Butterfield, the chief executive of Slack, which is owned by Salesforce, is the latest to announce an exit from Salesforce in recent weeks.
Looking for a quality gift that's not too expensive yet not too cheap? This is the list for you. Here are our favorite tech gifts under $100.

RELATED ARTICLES
The pandemic supercharged the creator economy, and Sunday's awards show was the first held in person since that boost.
Shopping on Amazon is easy and affordable. Here's a tip to save even more.
Volkswagen's electric car lineup is now mature enough that it's introducing second-generation models — and it appears the company is taking some criticism to heart. VW has teased a redesign of the ID.3 that addresses complaints about the first version while upgrading the technology. The compact EV now sports a "matured" design with a supposedly sharper-looking exterior and higher-quality interior materials. Importantly, it's also more functional — there's a larger 12-inch infotainment display, two cupholders in the center console and a removable luggage compartment floor.

The tech may be the centerpiece. VW stresses the new ID.3 will use the company's "latest" software platform, which boosts the sometimes-sluggish performance and allows for over-the-air updates. It will also reflect feature upgrades that include easier paid EV charging, adaptive lane guidance and parking aids.

VolkswagenVW won't formally unveil the revamped ID.3 until the spring, and pre-orders placed now won't arrive until the last quarter of 2023 due to "high order volume." However, it's keeping the current starting price of €43,995 (about $43,600) for the Life trim. Business, Style, Max and Tour variants will also be available.

There's no mention of which markets will get the new EV. As before, though, we wouldn't expect a North American ID.3 launch. VW remains focused on crossovers and SUVs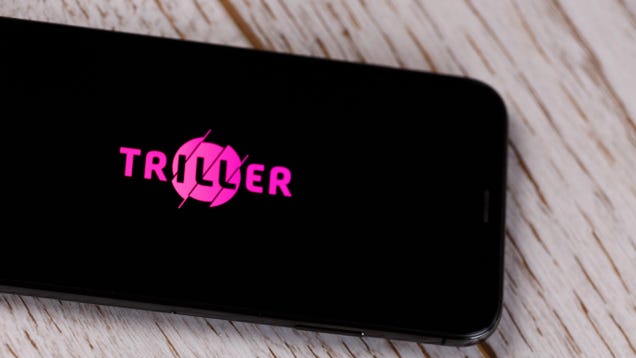 If you've ever used the video sharing app Triller, you may be surprised to find that some of your favorite music is no longer available. If you've never used Triller, you're not missing much. The video sharing app has reportedly removed songs from its music catalog amidst a major debt to certain music publishing…

Read more...


The passage over the moon came five days after Orion was launched from the Kennedy Space Center.
Inside the scramble to restore communication to Ukraine's liberated areas
Two sessions I attended at last week's Worldwide Developer Conference (WWDC) — the Managed Device Attestation and Secure Endpoint sessions — highlight the company's commitment to delivering increased capabilities for security tools. While both were naturally oriented more to developers of device management and security solutions than to end users or IT admins, some of the additional capabilities developers will be able to build into enterprise tools are noteworthy.

To read this article in full, please click here




 Image Credit: Eric Zeman/ Android        AuthorityThe January OTA pack for  Google Pixel 6 ("oropiole") and Google Pixel 6 Pro ("raven") has started rolling out. The software update brings fixes from December and January that should help  Pixel 6 series smartphones run at full speed after numerous bugs and problems seemed to affect the functionality.




Google has revealed that the January software update for the Pixel 6 and Pixel 6 Pro is now available as factory images and full OTA images via the Google Play services website (12.0.0 (SQ1D.220105.007), Jan 2022 - specific device/images links can be found in "sources" below). Those who prefer to wait for the OTA package to ar