Here are a few of the top tech deals we think are worth checking out this weekend.
Heartbreaking @abc13houston interview with Santa Fe student Paige Curry


A performance model with BMW M3-rivaling specs -- including 0-60 in 3.5 seconds and 310-mile range -- is promised, along with easier servicing.
A 17-year-old student dressed in a trenchcoat armed with a shotgun and a revolver killed 10 people at a Texas high school on Friday. Tammy Leitner discusses the similarities between school shootings in Texas, Parkland Florida, and at Columbine.


It didn't long for lies and disinformation to spread in the wake of Friday's Texas school shooting that left 10 people dead. Within minutes, fake Facebook accounts popped up showing the suspected shooter with a doctored image of him in a "Hillary 2016" hat, for example.
Tesla is almost ready to start shipping Model 3s equipped with an AWD dual-motor option, so CEO Elon Musk announced specs and pricing for the new options on Twitter. The Performance trim Model 3 will sit at the top of the line, with 20-inch wheels, c...

RELATED ARTICLES
JONESBORO, Ga. (AP) — Police announced the arrests of two people Saturday in a fatal shooting outside a high school graduation ceremony in Georgia.



RELATED ARTICLES
The UK government is acting on its vow to make the internet safer... whether or not companies like the idea. In the wake of the Internet Safety Green Paper, Digital Secretary Matt Hancock has unveiled plans for online safety laws that will tackle cy...

RELATED ARTICLES
Donald Trump reportedly sought personally to double postal fees paid by Amazon, a longtime target of the president's wrath. The president personally asked the US postmaster general to double the shipping rate on packages purchased via a number of companies that includes amazon.com, according to the Washington Post, an extraordinary effort by a president to target a private company he has publicly lambasted. Postmaster general Megan Brennan was said to have rebuffed those requests and sought to demonstrate that the US Postal Service benefits from its ties to Amazon.


After at least 10 people were shot and killed at a school in Santa Fe, Texas,


Gas prices continue to rise with increasing oil costs; Former Shell Oil Company president John Hofmeister shares insight.


Looking for a new game to play on your phone or tablet? Here are our picks of the best mobile games.

RELATED ARTICLES
Opinion: Rep. John K. Delaney argues that if the United States wants a prosperous economy, it needs a national plan for artificial intelligence.
These are unequivocally the best Android games on the planet.
Prince Harry married Meghan Markle in a ceremony that proved a fitting mix of the traditional and the unconventional, merging British tradition with American music and accents. The Prince and his beaming bride exchanged vows in front of 600 guests in St George's Chapel at Windsor Castle. But the BBC estimated the global audience would reach as many as 1.9 billion people.   This is how the world's media reacted to the royal wedding. The Sunday Telegraph The Sunday Telegraph New York Daily News They do royal weddings. We do schoolkids' funerals The Observer 'Two people fell in love and we all showed up' The Observer The Mail on Sunday Harry ever after! The Mail on Sunday The Sunday Times 'Two people fell in love and we all showed up' The Sunday Times The Sunday People The Perfect Kiss Sunday People The Sun on Sunday Kisstory - Harry and Meg's historic change for monarchy The Sun on Sunday The Sunday Mirror Harry and glorious Sunday Mirror The Sunday Express So in love Sunday Express The Daily Star Sunday Harry and Meghan make kisstory Daily Star Sunday The i The happy couple The i weekend The Independent Special relationship: An American feminist actor joins the Windsors The Independent The Sunday Mail Harry beams and Meghan sparkles Sunday Mail The Sunday Telegraph (Sydney) True love's kiss The Sunday Telegraph Credit:

RELATED ARTICLES
A group of people huddle and say a prayer after a vigil at Texas First Bank in Santa Fe. Officials have released the names of the victims of the Santa Fe high school shooting, confirming that eight students and two teachers died when a student hid a shotgun and a revolver under a trench coat and then opened fire on an art class.


Former astronaut Mark Kelly, husband of shooting survivor and former Rep.


The suspect, Dimitrios Pagourtzis, is a student at the school.


The New York Times reports that the FBI used an informant to investigate members of the Donald Trump campaign after their contacts with Russian intelligence. Adam Goldman, national security reporter for the New York Times.


When Meghan Markle marries her fiancee Prince Harry on Saturday 19 May at St George's Chapel, Windsor, like all brides she will be joining a new family. But this is not any family. Just like her sister-in-law-to-be Kate Middleton, the former American actress will be making the transition from "commoner" to "royal" complete with a new title. Here's everything you need to know about the British peerage and their new titles - the Duke and Duchess of Sussex, as confirmed this morning. The Duke and Duchess of Sussex Ms Markle becomes the first Duchess of Sussex as she marries Prince Harry.  By tradition, male members of the Royal family receive a title from the monarch on their wedding day, and the vacant title Duke of Sussex is regarded as the most likely choice for the Prince. The only previous Duke of Sussex was married twice, but neither of his marriages was approved by his father, George III, meaning they were considered unlawful. It means that Ms Markle is the first woman entitled to use the title HRH The Duchess of Sussex. Ms Markle's full name is Rachel Meghan Markle, but she was named as Meghan in Buckingham Palace's announcement of the engagement, meaning she is unlikely to revert to Rachel when she is married. Meghan and Wallis: Two American divorcées marrying into royalty - what a difference 80 years makes What's the procedure in choosing a title? A dukedom is the highest rank in the Bri
LONDON (AP) — Watching the cheering, flag-waving Brits lining the sun-soaked royal procession route on television, it's easy to get the impression of a wedding-crazy country still deeply in love with its royal family.


Indian Kashmir came to a virtual standstill Saturday as separatist groups called for a shutdown to protest a visit by Prime Minister Narendra Modi to the Muslim-majority region gripped by deadly new tensions and clashes with rival Pakistan. Shops shut and streets in the main city, Srinagar, were empty except for police and paramilitary patrols as authorities imposed maximum security for Modi's one-day visit. Authorities cut mobile internet services in the region and ordered a curfew in parts of Srinagar.


Two survivors of the mass shooting in Texas, Autumn Harrison and Alyssa Voll, describe the fear they continue to experience. They said the trauma may prevent them from going back to Santa Fe High School.


It's been a long time coming, but "Sarah Palin" was back on "Saturday Night


Scan these GIFs for a super quick recap of the day Prince Harry and Meghan Markle became husband and wife in Windsor, England.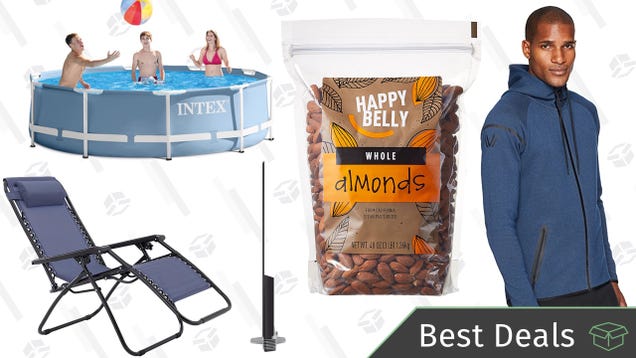 Amazon's activewear brands, patio furniture, and
Roadshow's editors pick their favorite in-car luxury, convenience, infotainment and safety tech features.
Google Duo has just made it easier to play tech support to friends and family: the video chat app's latest version comes with the ability to share your screen during a call. To access the feature, simply tap on your screen to see the new screensharin...
China has been giving Apple grief over more than VPN apps, it seems. The 9to5Mac team has obtained messages telling iOS developers to remove CallKit (a framework that uses an Apple-made calling interface for other apps) from their apps if they want t...

RELATED ARTICLES
Commentary: I joined the Instant Pot Community group on Facebook to learn why this electric, countertop pressure cooker had such a fervent following. I stay because of the recipes, camaraderie and low-stakes, politics-free internet drama.
Want to quietly opt out of an email chain or take back that pathetic note to your ex? Gmail can help.

RELATED ARTICLES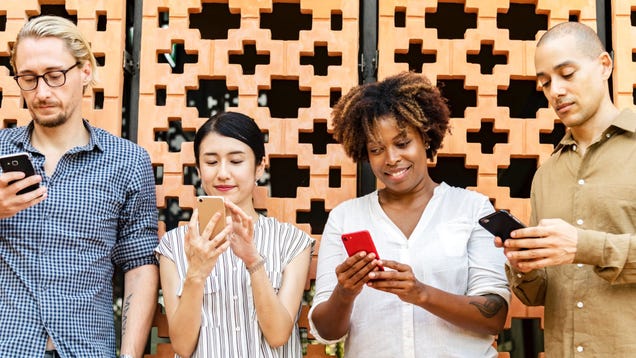 We're all probably a little more addicted to our phones than we'd like to be. I know that I instinctively pull mine out whenever there's a break in the action of the day be that when I'm on the train, between meetings, or even waiting on food at a restaurant. It's easy to take your phone out and get absorbed in what's…

Read more...


Have you heard about those special bags, cases and wallets that protect your electronics from hack attacks?

It's a signal-blocking container, basically a tinfoil hat for your gadget.

Tinfoil hats are associated with conspiracy theorists concerned about secret government mind-control programs. But when it comes to your wireless gadgets, they really are out to get you.

For example: It's not a conspiracy theory to believe that companies you've never heard of are tracking your location.

In the past two weeks, we've learned that a company called Securus Technologies sold the real-time location data of millions of people. It got this data from another company called LocationSmart, which itself was buying the data from AT&T, Sprint, T-Mobile and Verizon.

To read this article in full, please click here


When Android malware slips into the Google Play Store, it's usually there to push unwanted ads or perpetuate a scam. McAfee researchers, however, have discovered something more sinister. A North Korean group nicknamed Sun Team recently posted three...
A new app called Siempo wants to un-addict you from your smartphone and its numerous attention-stealing apps. To do so, Siempo replaces an Android device's homescreen, while also taking advantage of a number of design principles to push distractions further away, and give you more control over your notifications. The startup, which launched a few […]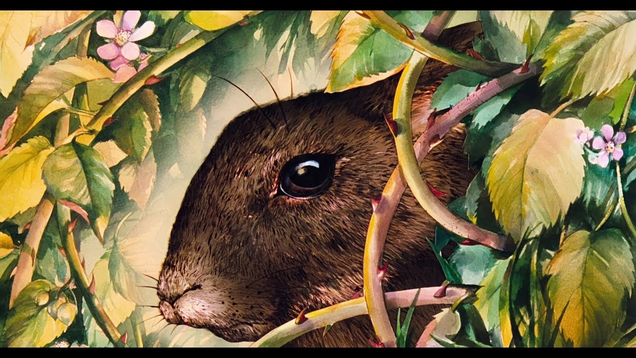 A story of anthropomorphized rabbits is one of the most beloved and memorable animated films in the history of the medium. This fan trailer, using footage from Watership Down and its followup The Plague Dogs, is a fantastic and emotional ode to the classic.

Read more...


Here are a few of the top tech deals we think are worth checking out this weekend.
Quick Heal Offline Product Updates can update all Quick Heal products when you need to update offline, or automatic updates fail. [License: Freeware | Requires: Win 10 / 8 / 7 / Vista | Size: 507 MB ]

RELATED ARTICLES
The stock Calendar app on your iPhone is sneaky-good.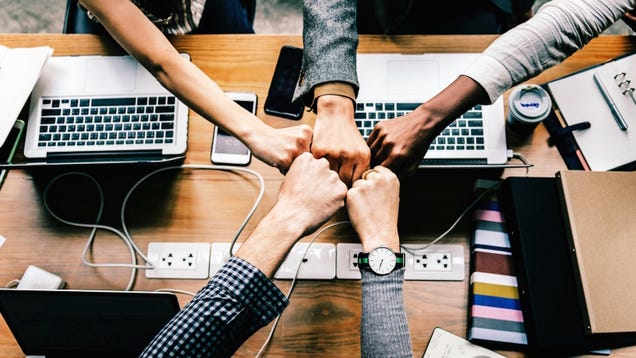 Chinese general Sun Tzu's text The Art of War is as much about psychological warfare as literal tactical maneuvers. Written in the fifth-century BCE, people have found all sorts of ways to use the tome's advice to maneuver in every day life. So, why not use The Art of War to save some money?

Read more...


The highlight of Google's I/O keynote earlier this month was the reveal of Duplex, a system that can make calls to set up a salon appointment or a restaurant reservation for you by calling those places, chatting with a human and getting the job done. That demo drew lots of laughs at the keynote, but […]
CNET editors use the Pot, and we have the recipes to prove it.
A new research paper suggests that authoritarian regimes, in countries like China, Russia and North Korea are manipulating their gross domestic product (GDP), perhaps by as much as 15 to 30 percent in any one year.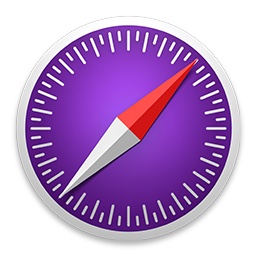 Apple today released a new update for Safari Technology Preview, the experimental browser Apple first introduced over two years ago in March of 2016. Apple designed the Safari Technology Preview to test features that may be introduced into future release versions of Safari.


Here in the States, ZTE has been content with a kind of quiet success. The Chinese smartphone maker has landed in the top five quarter after quarter (sometimes breaking the top three, according to some analysts), behind household names like Apple, Samsung and LG. Suddenly, however, the company is on everyone's lips, from cable news […]
Google One could be Google's way of luring you out of its free cloud storage offering, one perk at a time. This subscription plan from Google, announced Monday, offers new storage tiers for Drive, the ability to share storage with friends, and possibly even the chance to score some free goodies.

Google doesn't appear to be replacing Google Drive, but rather creating a new structure for files stored in Drive, Gmail, and Google's Photos. The company plans to upgrade paid Drive accounts to Google One subscriptions over the coming months, and the company added that it was working to bring Google One to everyone else later this year.

To read this article in full, please click here



RELATED ARTICLES
Tesla posted earnings Wednesday, and Elon Musk's follow-up call with analysts was ... unconventional.
Energy analysts are getting worse at predicting how much oil and gas will come out of the ground in the future, a new study finds.
Nathan Freitas, who heads The Guardian Project, talks with host Steve Ragan and senior writer J.M. Porup about the group's easy-to-use secure apps, open-source software libraries, and customized mobile devices being used around the world.