The move puts the social network squarely on the side of Myanmar's pro-democracy movement after years of criticism over how the military has used the site.
Amazon is selling the Apple new M1 Mac Mini for a $40 or $50 discount.

RELATED ARTICLES
The new M1 MacBook models offer slight discounts, and you can save up to $300 on the older, Intel-based models. Plus, Apple now has refurbs available for the M1 MacBook Air.
Your options for streaming are only growing. We compare some of the newest to the most familiar.

RELATED ARTICLES
The House of Representatives is working to complete the third stimulus check eligibility rules this week. Here are the qualifications, based on the current proposal -- plus requirements for the second check, if you're still waiting for it.
The cloth masks will soon be sent to communities across the US.

RELATED ARTICLES
This $300 phone is yours without a contract, though there is one small catch.
Health and life science specialist investment firm Foresite Capital has raised a new fund, its fifth to date, totally $969 million in commitments from LPs. This is the firm's largest fund to date, and was oversubscribed relative to its original target according to fund CEO and founder Dr. Jim Tananbaum, who told me that while […]
A third stimulus check could shake up the way stimulus checks are calculated. Here's what we know as details continue to surface.

RELATED ARTICLES
Holy bonkers phone-deal, Batman! Wait, there must be a catch...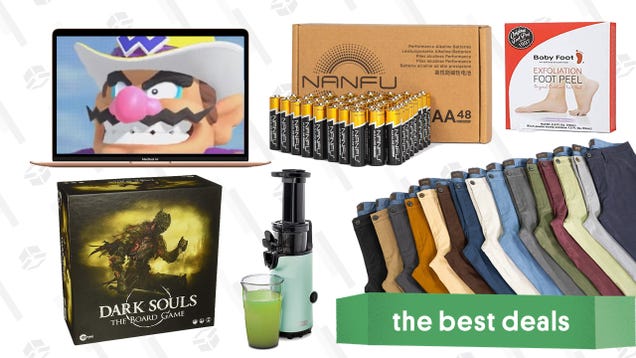 Nanfu AA and AAA battery 48-packs and Apple's new M1 MacBooks and Mac Mini lead Thursday's best deals.


Read more...


Netflix remains the top choice for TV and movie streaming thanks to its ease of use, lack of commercials and original content.
It's been an all-around more ambitious year for Twitter. Following activist shareholder action last year that aimed to oust CEO Jack Dorsey, the company has been making long overdue product moves, buying up companies and aiming to push the envelope on how it can tap its network and drive new revenue streams. Things seem to […]
The new smart TV system will arrive later this year on Sony, TCL and other TVs.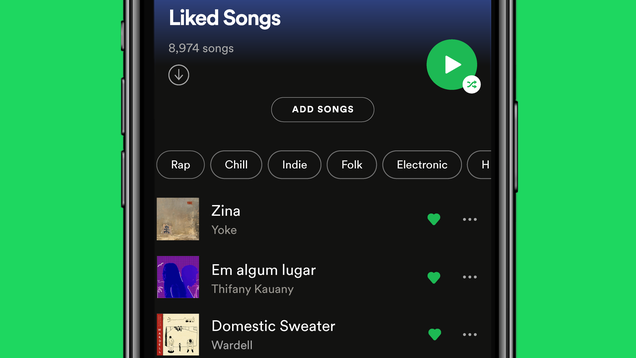 Finally, you can sort the music in your Liked Songs playlist on Spotify.


Read more...


Short sellers continue to lose money on betting against the company.
Are you still waiting to get your tax refund? Here's where to go to track it, along with your missing stimulus check money, after you file.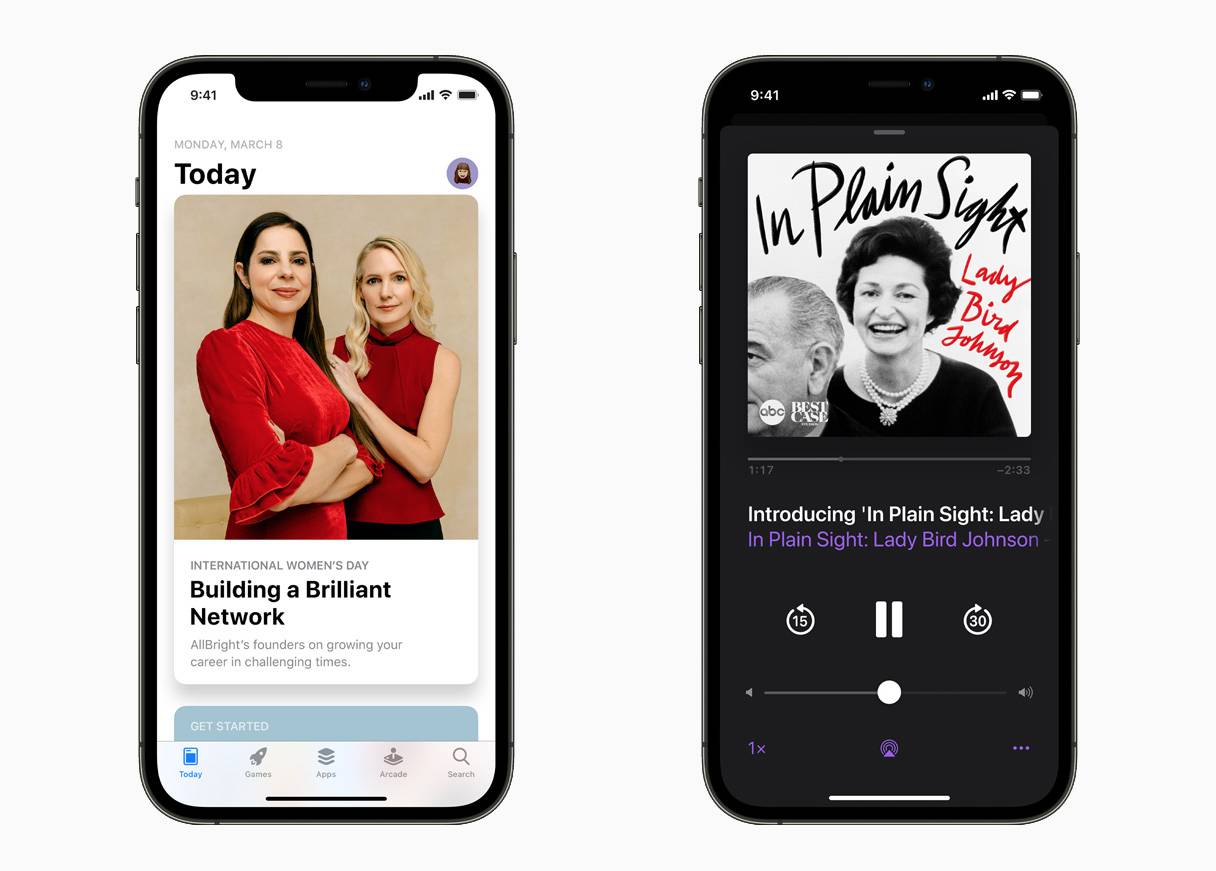 Apple today announced that it will be celebrating Women's History Month and International Women's Day with featured content that promotes female creators across the App Store and other Apple services throughout March and beyond.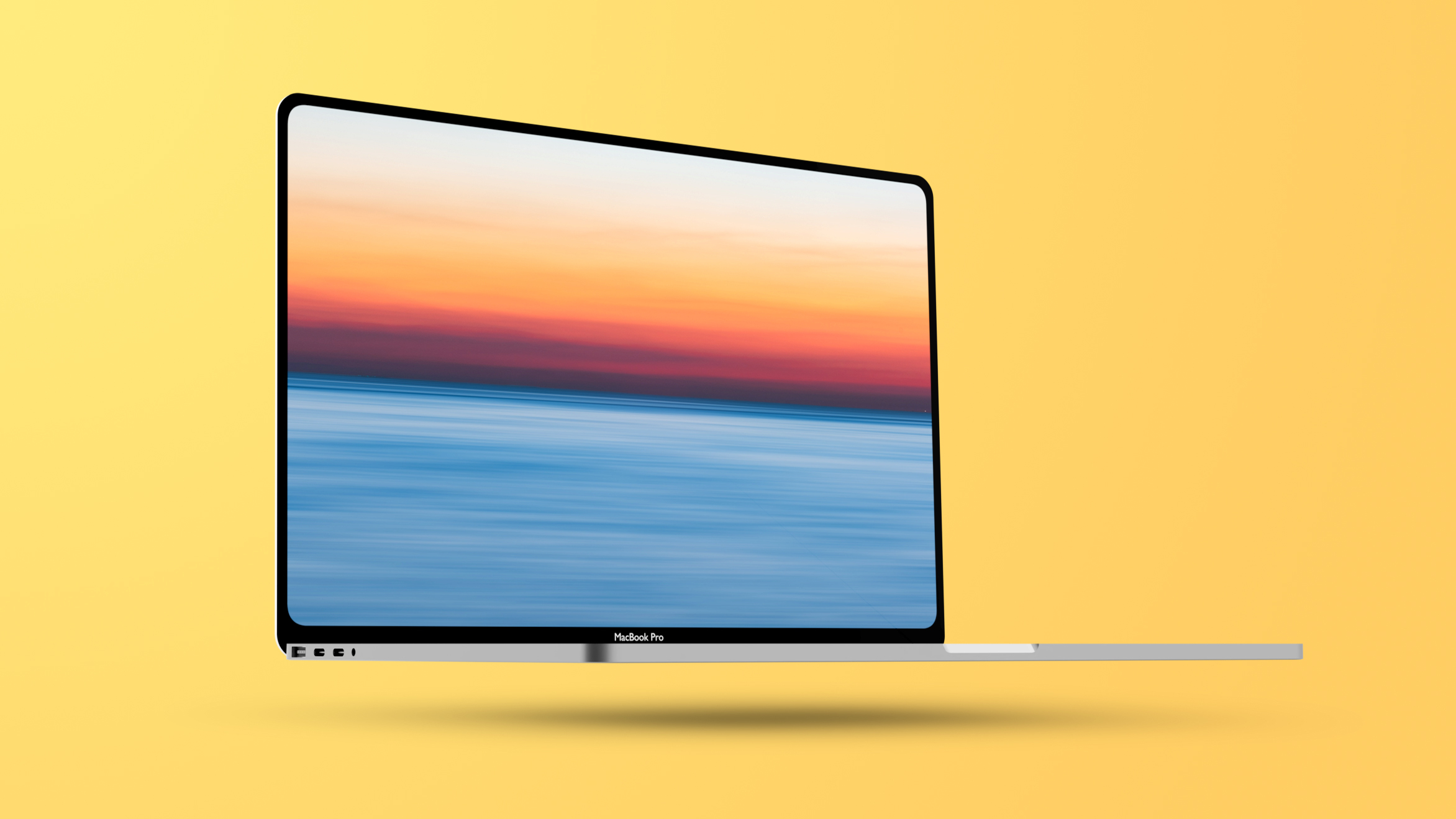 Apple plans to unveil new 14-inch and 16-inch MacBook Pro models with Mini-LED-backlit displays in the second half of this year, according to industry sources cited by Taiwanese supply chain publication DigiTimes. The report claims that Radiant Opto-Electronics will be the exclusive supplier of the Mini-LED backlight units, while Quanta Computer is said to be tasked with final assembly of the notebooks.



RELATED ARTICLES
A judge ruled earlier this week on the law, which has faced challenges from lobbyists representing internet providers as well as the Trump administration.
Early access to the service is becoming more widely available, and anyone in the US can now order a controller.
A solid 5G phone that costs less than your dinner -- if you can get one fast enough.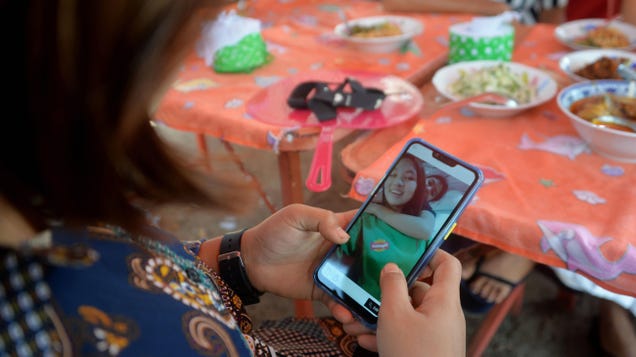 Facebook finally banned the military in Myanmar, known as Tatmadaw, from the social media platform several weeks after the military staged a coup that toppled the democratically elected government. The ban on the country's military includes Instagram, which is owned by Facebook.


Read more...


Lexus quickly took the video down, but we've got screenshots.
Microsoft's powerful new auditing options will help detect intrusions and see what was accessed...if you've paid for the right licenses.(Insider Story)
The US has felt the impact of recent shortages and supply chain backups, including for computer chips and medical supplies.
The US has felt the impact of recent shortages and supply chain backups, including for computer chips and medical supplies.
Facing a headwind of short supply and customer frustration, AMD will debut its latest Radeon RX 6000 graphics card to dejected and beaten-down gamers next week.

The company announced via Twitter to save the date for March 3 at 8 a.m. PST to see "Where gaming begins: EP. 3." The company also included an image of a full-size dual-fan GPU, which many expect will be a lower-cost Radeon RX 6700 XT built on its Navi architecture.

The card will likely go head-to-head with Nvidia's GeForce RTX 3060, which is expected to hit the streets soon as well.

While AMD Radeon and Nvidia GeForce announcements were once met with excitement by gamers, more recently they have been punctuated with groans, face-palm memes, and pure exasperation.

To read this article in full, please click here


Amazon joined Google and NVIDIA in the cloud gaming ring last year with the launch of Luna. However, with the service starting life in early access through a small invite-only trial in the US, rollout has been slow. But, four months after its launch,...
American companies are once again promising to increase minority hiring and retention in the aftermath of the 2020 police killings of George Floyd and other Black people and subsequent Black Lives Matter demonstrations. But Black people have heard this promise before — for decades, in fact — with little tangible change in the low employment numbers of Black engineers, developers, and IT pros.

For companies that really do want to change their staffs to better reflect diversity in the US, it's time to go beyond words and take action. To help you do that, Computerworld talked to several people in the frontlines of promoting the hiring of Black people for tech jobs. Their advice was strong and unambiguous: Define the business case for diversity, then follow up with a determined action plan and establish the metrics to monitor the results and adjust course as needed. And perhaps even harder, learn to truly connect with the Black community to establish the relationships that lead to sustainable diversity.

To read this article in full, please click here


A federal judge has ruled that California can enact its net neutrality law, paving the way for the enforcement of rules banning internet service providers from blocking, speeding up or slowing down select websites or services. The decision heralds th...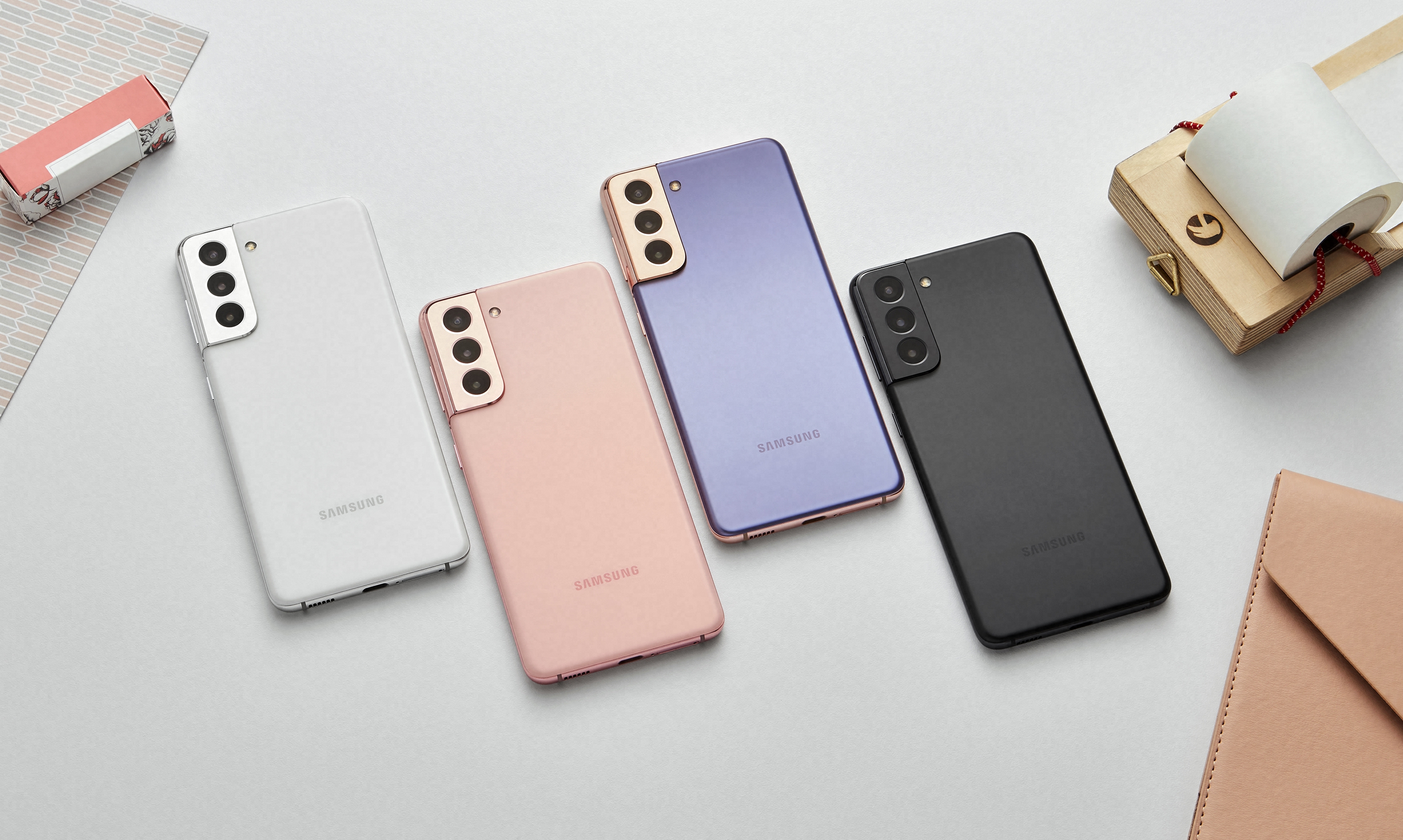 In what could be seen as an attempt to catch up to Apple's legacy software support for older iOS devices, Samsung is now promising Galaxy users that they'll receive security software updates for "at least four years" after a device's initial release.


Microsoft's Windows 10 operating system is constantly being updated, with major feature drops such as the Windows 10 October 2020 Update, plus smaller enhancements to new, built-in apps. Meanwhile, new builds are being tested as part of the Windows Insider updates.

We've built this guide to present you with the most recent Windows 10 review, notify you about new Windows 10 Insider (beta) news, and list a number of new tips, tricks, and other hints to help you get the most out of Windows 10. Bookmark this guide and check back, as we'll be updating it with new information as it comes in.

In this update, we've added new information about Windows 10 21H1, the end of the old Edge browser, and updates to our best Windows antivirus solutions.

To read this article in full, please click here


A federal judge's ruling can allow the state to go ahead with its law while a lawsuit works its way through the courts.
The shock of the killing of George Floyd and other Black people in 2020 got Americans talking again about racial disparities — and companies talking again about improving diversity and inclusion. With Black History Month now winding down, there's even more talk.

But there's been talk off and on for decades, with little result.

By some measures, the proportion of Black people in engineering professions has actually dropped since the 1980s, despite all the awareness. More recently, while there have been improvements in Black representation in IT positions across industries, Black representation in the US tech sector as a whole is still just half of what the Black population overall is. Black representation remains even lower in the tech vendor community.

To read this article in full, please click here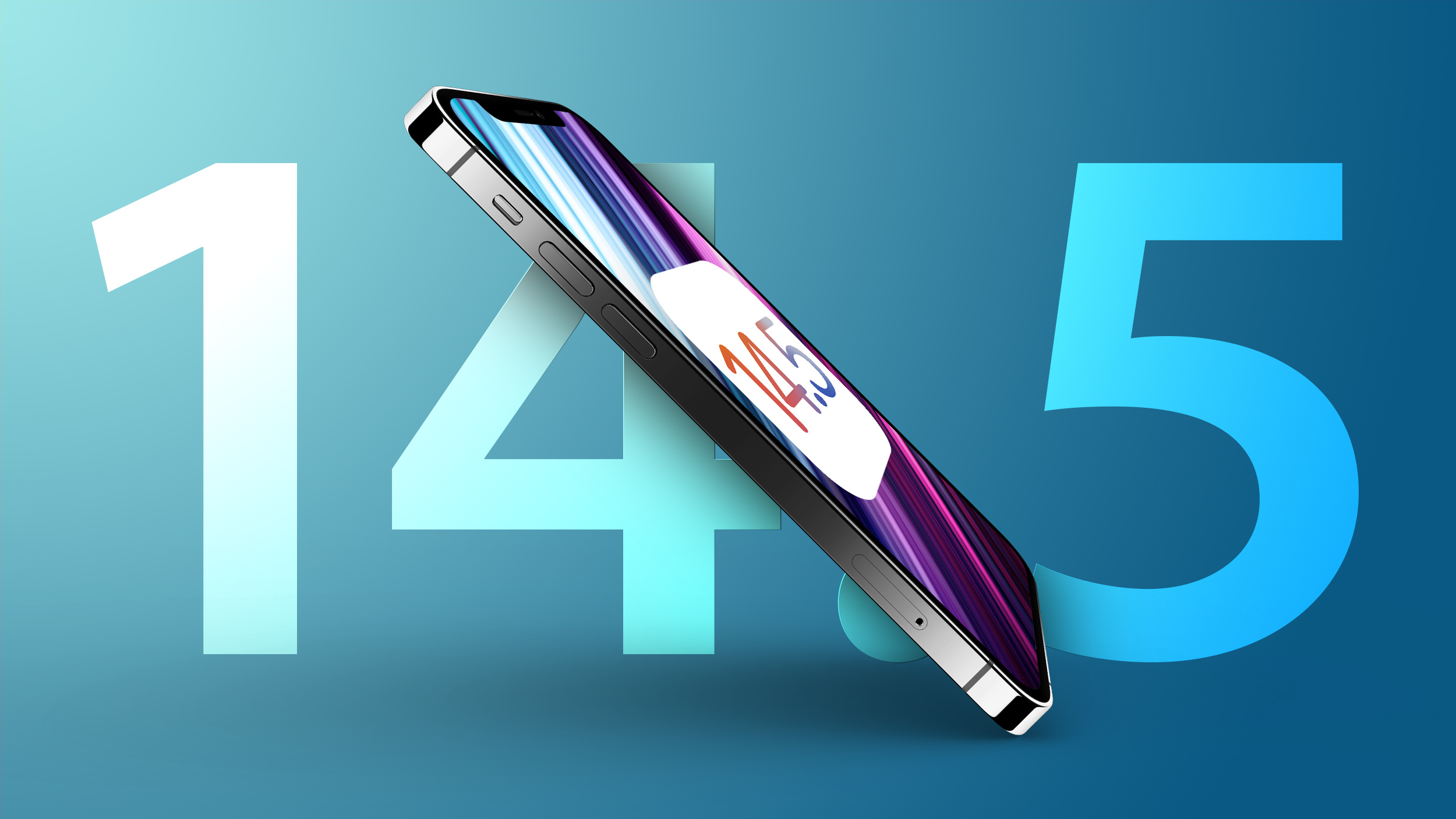 Apple's impending iOS and iPadOS 14.5 update will make zero-click attacks considerably more difficult by extending PAC security provisions, according to Motherboard.


Sylvania is relatively new to the dash cam game, but the $140 Roadsight Pro ($140 on Amazon) is a pretty good place to start. Then again, I was predisposed upon installation to like it—it's one of the very few systems to feature an optional, removable rear camera ($50 on AmazonRemove non-product link). More on that later. Most people will be more interested in the stylish looks and very good captures. 

To read this article in full, please click here


Palo Alto had a busy week. First, it rolled out a number of new features for its Prisma cloud-based security package, and then it announced plans to buy cloud security vendor Bridgecrew for about $156 million in cash.

Palo Alto's Prisma is a cloud-based security package that includes access control, advanced threat protection, user behavior monitoring and other services that promise to protect enterprise applications and resources. Managed through a single console, Prisma includes firewall as a service, zero-trust network access, a cloud access security broker and a secure web gateway.

To read this article in full, please click here


New tool is now available for Windows and Linux users
eWEEK PERSPECTIVE: The arrival of the COVID-19 pandemic in early 2020 overshadowed nearly everything else. Business was disrupted, hundreds of thousands died, the economy was in shambles. The presidential campaign grew more and more negative, schools were closed, restaurants and other public places were shut down. It's been a rotten year. Nonetheless, tech made some big advances.
Why follow the crowd and get yet another three-row crossover? A minivan like the Honda Odyssey is a great tool for the job.
IBM is expanding the role of its security-software package for hybrid-cloud deployments by improving the gathering of security data collected within customer networks and drawing on third-party threat-intelligence feeds, among other upgrades.

IBM's Cloud Pak for Security, which features open-source technology for hunting threats and automation capabilities to speed response to cyberattacks, can bring together on a single console data gathered by customers' existing security point products.

IBM Cloud Paks are bundles of Red Hat's Kubernetes-based OpenShift Container Platform along with Red Hat Linux and a variety of connecting technologies to let enterprise customers deploy and manage containers on their choice of private or public infrastructure, including AWS, Microsoft Azure, Google Cloud Platform, Alibaba and IBM Cloud.

To read this article in full, please click here