Like many events to take place in 2020, Tesla's Battery Day and annual shareholder meeting looked a little different to what you might expect, with attendees listening in from parked cars much like a drive-in movie theater. What was similar to Tesla events of the past, however, was the foreshadowing of big leaps in battery technology, the promise of affordable electric cars and the unveiling of a mind-bending new performance option, known as Plaid mode.

Continue Reading

Automotive, Transport

Tesla, Battery, Batteries, Electric Vehicles



RELATED ARTICLES
Microsoft takes on Twilio, Google launches a work-tracking tool and Mirakl raises $300 million. This is your Daily Crunch for September 22, 2020. The big story: Microsoft launches Azure Communication Services Microsoft announced today that it's ready to compete with Twilio by launching a set of features that allow developers to add voice and video […]

RELATED ARTICLES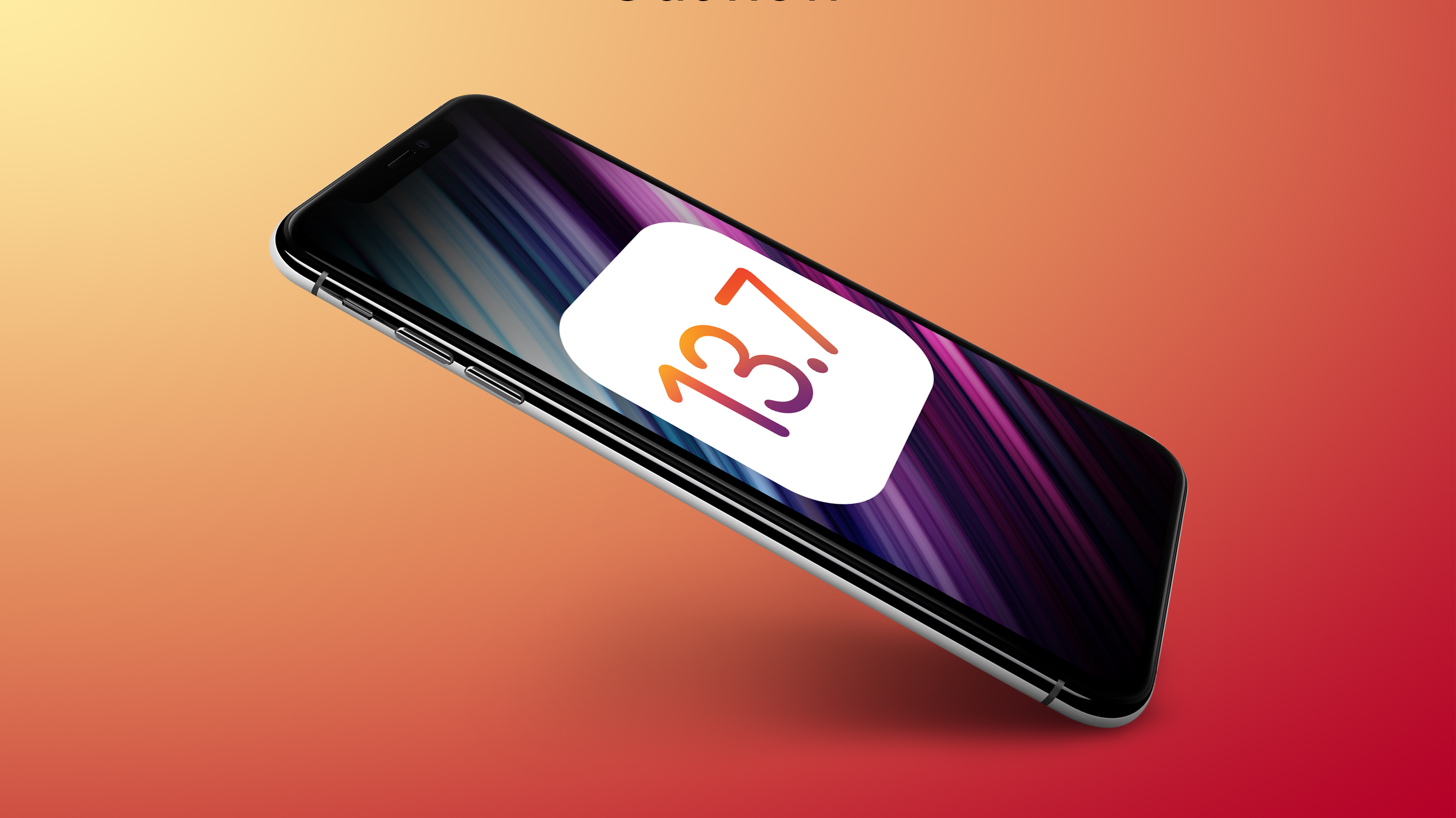 Following the release of iOS 14 last Wednesday, Apple has stopped signing iOS 13.7, which means downgrading to iOS 13 after upgrading to iOS 14 is no longer possible.



RELATED ARTICLES

RELATED ARTICLES
The new, narrower focus reflected political disagreements between the DOJ and state attorneys general, according to The New York Times.



RELATED ARTICLES
With the help of the Widgetsmith and Shortcuts apps, you can finally customize the look and size of your iPhone apps.

RELATED ARTICLES
The Xbox Series X and Series S game consoles are coming Nov. 10. Here's hoping for more preorders between now and then.

RELATED ARTICLES
Kia has unveiled the 2021 Sorento crossover-SUV with four distinct powertrain options and five trim levels. The new lineup includes a turbocharged hybrid and an upcoming plug-in hybrid, with all 2021 Sorento models to include advanced safety and driver assistance features.

Continue Reading

Automotive, Transport

Kia, SUV, Crossover


The Wednesday meeting comes nearly four months after the president signed an executive order that opened the door for the federal government to oversee the way tech companies police political speech online.
The action underscored how online actors in China have taken an interest in election-year politics in the United States.

RELATED ARTICLES
Potentially huge changes in how its batteries are built have Musk "confident" that a $25,000 "self-driving" Tesla is just around the corner.
Musk made some big promises at Tesla's highly anticipated Battery Day. But a prototype never made an appearance, and it was unclear what Tesla had actually achieved.
TikTok's surging popularity has resulted in more video takedowns. The company's latest transparency report states that it removed 104 million clips during the first six months of 2020. For comparison, the last report — which was published a couple of...

RELATED ARTICLES
In the time of COVID-19, with so many people working from home, it's inevitable that many will be using Windows 7 devices. And that's a big security problem for IT. As of January 2020, Windows 7 is no longer supported by Microsoft. That means no security patches — particularly dangerous at a time when many people are connecting to enterprise networks from their Windows 7 PCs.

It adds up to one of the biggest security risks many companies have seen for some time. Unpatched systems can be more easily hacked than ones that regularly receive security patches. Hackers go after low-hanging fruit — and right now Windows 7 is the lowest fruit there is. As the FBI stated in an August 2020 warning to businesses:

To read this article in full, please click here

(Insider Story)
Reducing the cost of electric vehicles is all about a cheaper battery. Tesla outlined a plan that includes making more of the components itself.
The bird hit one of the engines of the aircraft, which was carrying the vice president. It then returned safely to Manchester Airport.


Tesla said it was working on advances that would lower the cost of batteries and increase their capacity to store energy.
eWEEK DEVICE ANALYSIS: Upgrades to iOS 14, the latest version of the iPhone operating system, came with warnings of a need for extreme caution by some in the media.
The Tesla Battery Day presentation is under way, and CEO Elon Musk has shown off a number of changes the company is making that he says can halve the cost per kWh of building electric vehicle battery cells. Just before showing off the $140,000~ Model...
From stainless steel to silicone, there's an Apple Watch band for every purpose.
With a ratio of more than 10,000 replies to fewer than than 2,000 retweets and counting, this tweet from disgraced MSNBC host Chris Matthews is already being touted as the worst take of 2020."Trump is right to show respect for RBG," Matthews tweeted Monday morning, after President Donald Trump went on Fox & Friends and baselessly claimed that the late Ruth Bader Ginsburg's dying wish was some sort of left-wing hoax. "True presidential behavior," he added. "Far too rare."The most eye-popping replies, however, came from Matthews' former MSNBC colleague Keith Olbermann, who tweeted: "Every day. Every day I had to go through this.""I mean, anybody else see him on 'Mission Accomplished' night? I had to, I was co-anchoring," Olbermann added, appending the facepalm emoji to punctuate his point. I mean, anybody else see him on "Mission Accomplished" night? I had to, I was co-anchoring. ??????????? https://t.co/dj1eA9x578 — Keith Olbermann (@KeithOlbermann) September 21, 2020Olbermann, a notoriously fierce critic of President George W. Bush during his eight years as host of Countdown on MSNBC, was referring to the infamous moment the 43rd president gave a speech to troops on an aircraft carrier in front of a giant "Mission Accomplished" banner less than two months after the start of the Iraq War.On that night, May 1, 2003, Matthews gushed over Bush on his show Hardball: "He won the war. He was an effective commander. Everybody recognizes that, I believe,
Here's how your next trip to the retailer could soon look different.



RELATED ARTICLES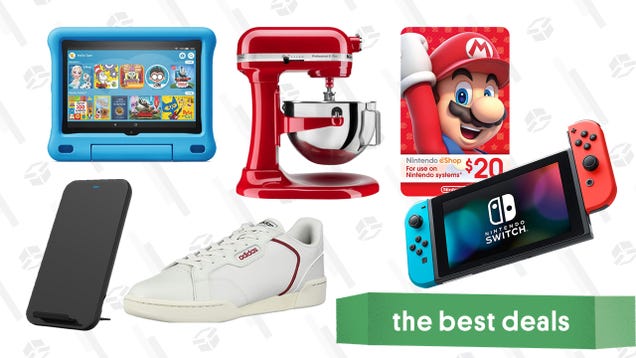 The Nintendo Switch, Amazon's Fire HD Kids tablets, Nintendo eShop gift cards, a KitchenAid professional mixer, Adidas sneakers, and

RELATED ARTICLES
Now that the Air Force has officially announced that it has built and flown a new sixth-generation fighter jet, many might wonder the following question: Could it be the stealthiest, fastest and most lethal aircraft ever to exist? What if it were built to be as stealthy as a B-21 bomber?
The search giant is headed for a historic showdown with the Department of Justice. The DOJ is just one of many threats.
While the IRS could still send a second $1,200 check this year, some big questions remain as to how it'll be authorized. The original CARES Act can offer clues about what a second round of payments would look like.

RELATED ARTICLES
The Xbox Series X has a little brother that costs just $300. Here's how you can get one.
These simple troubleshooting tips for common problems might help you get your iPhone back on track.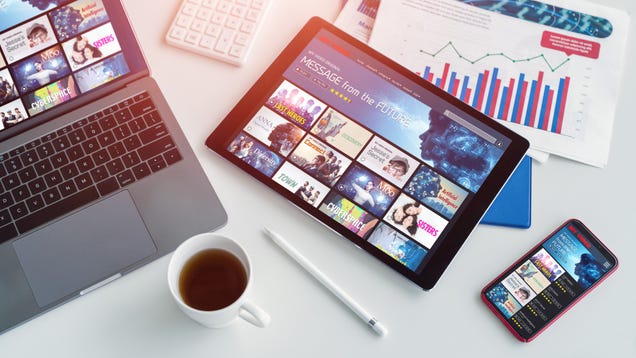 Top Product: Amazon Fire HD 10 | $110 | Amazon

Read more...


We've laid out some simple, decisive steps to help you track down your stimulus money as easily as possible.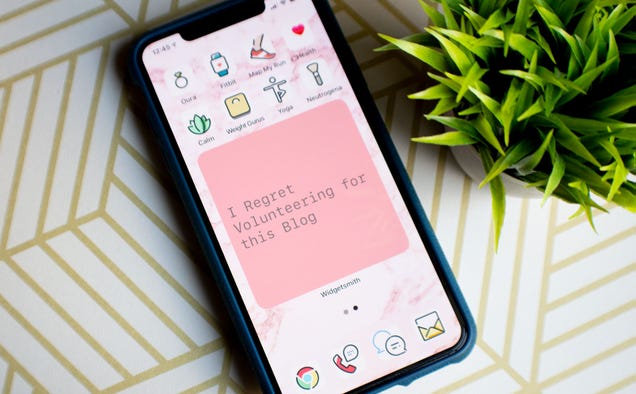 I don't care how cute the photos look. I don't care how easy Instagram and TikTok tutorials make it seem. For the love of God, please, please, please practice self-care and do not customize your iOS 14 home screens for the aesthetic.

Read more...


As part of its 2021 plans, SXSW will host an online festival that will attempt to replicate the best features of its annual conference in Austin, Texas. SXSW Online will run from March 16th to March 20th, 2021. SXSW's organizers say the event will al...
NEW RESOURCES The Hill / Changing America: Native American communities make a final push to get out the vote this November. "Many Native American households lack access to the internet, where the […]
The accounts posted content both in support of and against US presidential candidate Joe Biden and President Donald Trump.
You can finally customize the look and size of your iPhone apps.
Skip the new Apple Watch Series 6 and save money by purchasing an older model. Here's how to decide.
Could Congressional talks be inching forward? A deal hasn't yet been agreed upon, but here's what we know about who could qualify for a second direct payment.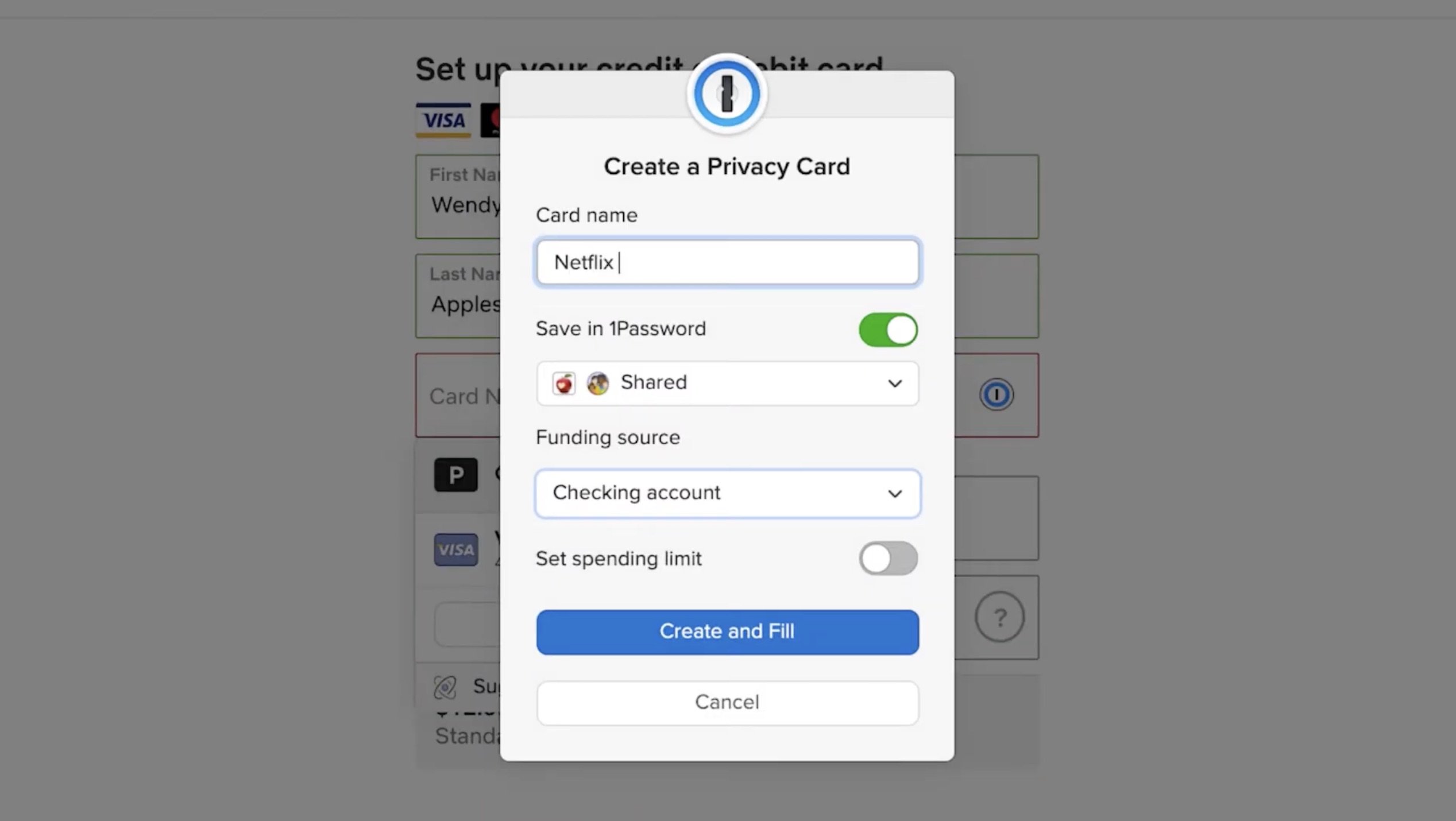 1Password today announced a new partnership with Privacy.com, allowing users to make safer payments online by creating virtual cards that are unique to each of your online accounts.


Microsoft today launched a major update to its Arc multi-cloud service that allows Azure customers to run and manage workloads across clouds — including those of Microsoft's competitors — and their on on-premises data centers. First announced at Microsoft Ignite in 2019, Arc was always meant to not just help users manage their servers but […]
You've probably seen Fitbit and Apple share stories about how their smartwatches have saved lives. Anecdotes about users who discovered heart irregularities or finally started taking their health seriously after using their products. As companies con...
Given the complicated nature of the estate planning documents that the law firm creates for its clients, strong versioning capabilities are essential
NEW RESOURCES Canton Citizen: New website honors 19 plane crash victims that 'time forgot'. "An undeclared conflict that began in 1950 and ended in a stalemate in 1953, the Korean War is […]
After cancelling this year's BlizzCon convention due to the COVID-19 pandemic, Blizzard has announced that it will hold a replacement show online. BlizzConline (yep) will be held on February 19th-20th, 2021 with all the latest news around its popular...
Drew McIntyre versus Randy Orton headlines.

RELATED ARTICLES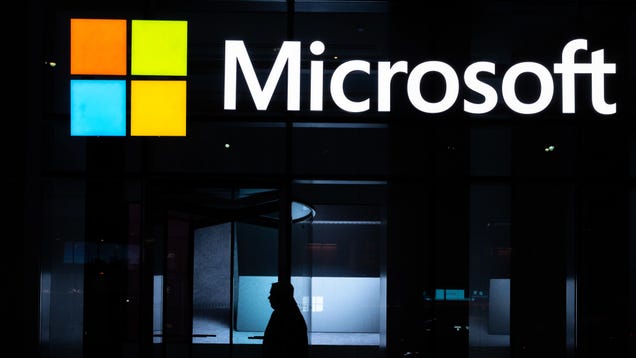 Microsoft is having a hell of a week. On Monday, the company announced a $7.5 billion deal to acquire Zenimax and all of its big video game properties. In one move, the Xbox platform's future suddenly looked a lot brighter. Today, Microsoft announced another deal that could also have a huge long-term impact in the…

Read more...



RELATED ARTICLES
Echelon worked with Amazon to create an exercise bike that significantly undercuts Peloton's prices.

RELATED ARTICLES
Earlier this year, we launched The TechCrunch List, a carefully curated group of VCs who lead rounds recommended by thousands of founders for their acumen and friendliness, grouped by market focus, stage and geography. Since the launch of the List, we've seen great engagement: tens of thousands of founders have each come back multiple times […]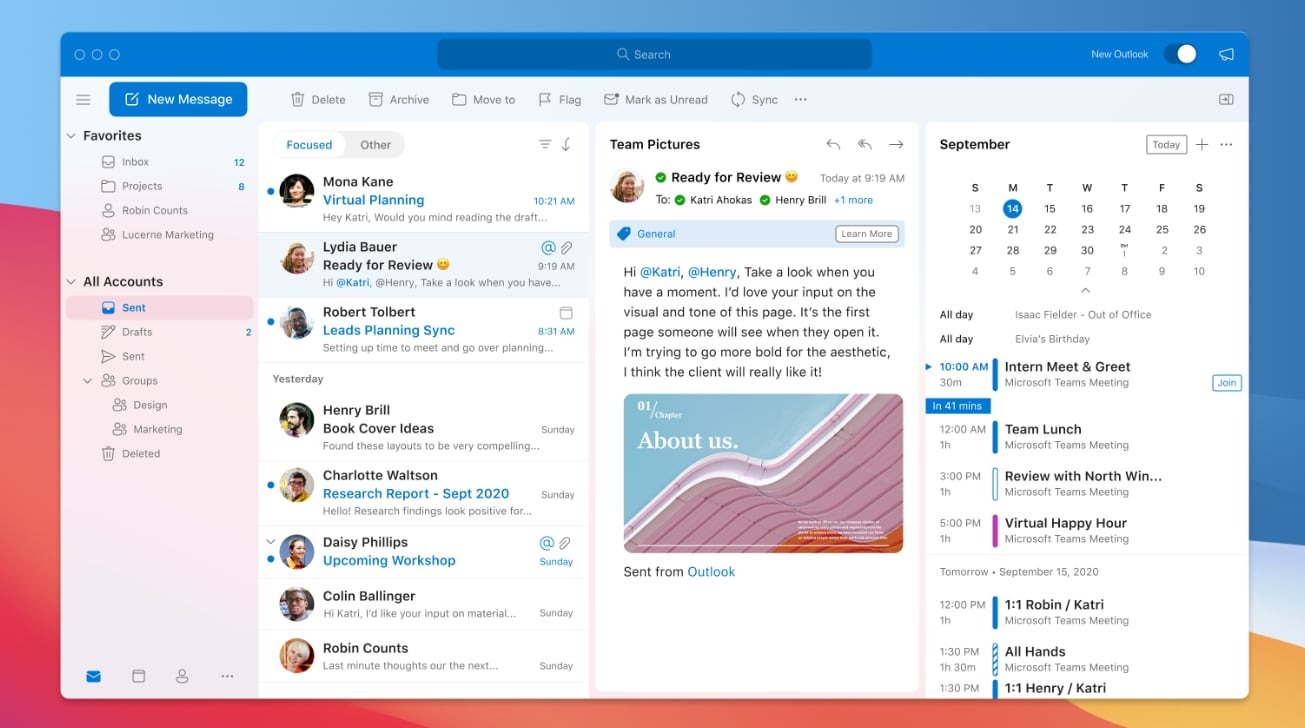 Microsoft has today announced plans to bring a new design to its Outlook for Mac app along with several other improvements and features for Outlook on iOS and watchOS.


The sale, which usually takes place in July, was delayed amid the pandemic.
In their first post-Facebook project, Kevin Systrom and Mike Krieger built rt.live, which state officials can use to plan their reopening.
The Justice Department is expected to brief state attorneys general this week about its imminent plans to file an antitrust lawsuit against Google, setting in motion a landmark legal clash between the U.S. government and the search and advertising behemoth.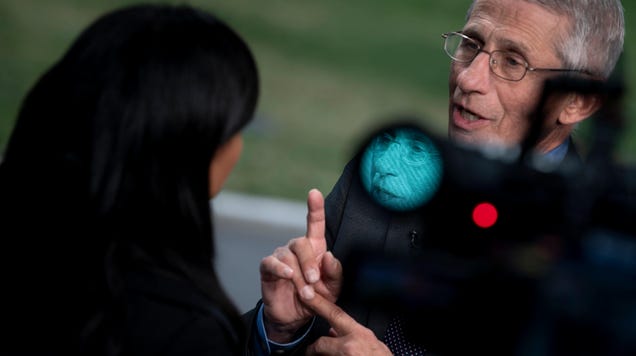 One of the Trump administration's flacks at the National Institute of Allergy and Infectious Diseases secretly trashed the agency under the persona "streiff" for the right-wing blog RedState, according to a Monday report by the Daily Beast. He is now planning to "retire."


Read more...


Well, that was fast. This morning, I analyzed Palantir's newly published 5th amendment of its S-1 filing with the SEC as it pursues a public direct listing on the NYSE. I called the company "not a democracy" after it added new provisions to create a special mechanism called "Stockholder Party Excluded Shares" that would, in […]
Samsung recently announced its second-generation Galaxy Z Fold 2 5G and Microsoft announced its Surface Duo foldable devices. Others have tried foldables in the past with limited success (LG, Huawei, Motorola), so why push these out these now?

The market for smartphones has gone tepid, with overall sales falling (and not just because of COVID-19). With little incentive to upgrade due to a lack of major compelling new features, couple with increasing prices on premium smartphones, people are keeping their devices longer. (This is true for both Android and iOS phones.)

[ Keep up on the latest thought leadership, insights, how-to, and analysis on IT through Computerworld's newsletters. ] Users who once kept their devices for an average of 12 to 18 months now routinely stretch that out to a more PC-like 24 to 36 months. Vendors believe, rightly so, that new and innovative products will drive sales in an otherwise saturating market - Apple has played this strategy well over the years. And innovative new products like foldables can drive a renewed interest and increase sales.

To read this article in full, please click here


A majority of IT administrators polled this summer said that the twice-a-year Windows 10 feature upgrades are not useful - or rarely so - a stunning stance considering how much effort Microsoft puts into building the updates.

About 58% of nearly 500 business professionals who are responsible for servicing Windows at their workplaces said that Windows 10 feature upgrades - two annually, one each in the spring and fall - were either not useful (24%) or rarely useful (34%).

[ Related: Windows 10 version 2004: Key enterprise features ] Only 20% contended that the upgrades were useful in some fashion, while a slightly larger chunk - 22% - choose a noncommittal neutral as a response, claiming that the operating system's updates were neither useful nor not useful. (It might be best to consider this answer as undecided since in this binary world if something is not not useful, that must mean it is useful.)

To read this article in full, please click here


NEW RESOURCES Bloomberg Quint: A New Tool Tracks Flooded Homes Receiving Taxpayer Money. "Passaic County in New Jersey is not in the hurricane belt nor is it on the banks of a […]
IT admins have a hard enough time keeping employees on the technology straight-and-narrow in the best of times. It's even harder when a pandemic hits and everyone in the office scatters to work from home.
Whether it's trolls on Twitter, bullies on Instagram, inappropriate content on Snapchat, foreign election interference, alleged bias in social media, or hackers going after our data, internet safety is almost always in the news. And's why ConnectSafely CEO and former CBS News Technology Analyst, Larry Magid is hosting a one-minute radio feature called "The ConnectSafely Report." Available online and at no charge to terrestrial radio stations, the program will offer advice, analysis, and news on all things related to online safety, civility, and fairness. The program is sponsored by ConnectSafely.org, an independent non-profit internet safety organization. Here are some preview shows ahead of its official launch. Listen to "ConnectSafely Report with Larry Magid" on Spreaker.
If you or your kids are heading back to school, these are the tech deals you'll want to check out.