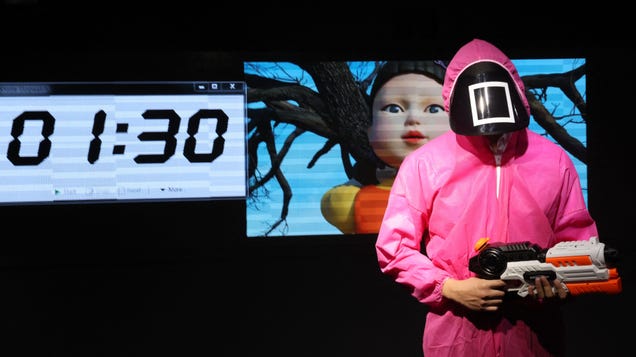 A look at Netflix's show data, which is normally held under lock and key and not available to the public, has provided a new information on what the success of South Korean drama Squid Game means to the company. In short, buckets and buckets of money and lots of people sticking around until the end.

Read more...


Commentary: If you like plot twists, you need to check out Coherence.
New MacBook Pro models with a beefed up version of Apple's M1 processor could make an appearance on Monday.

RELATED ARTICLES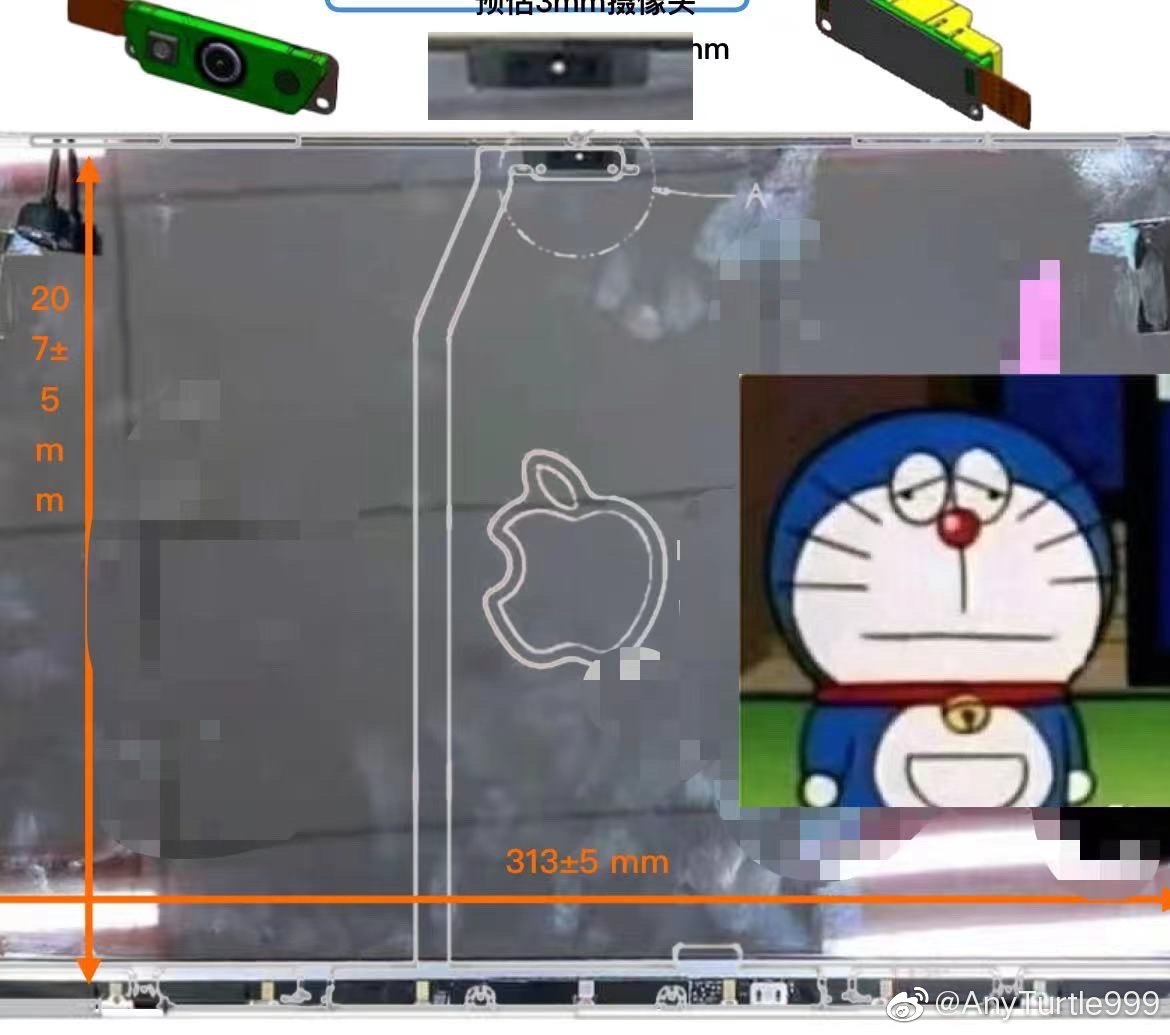 Following a last-minute rumor that upcoming 14-inch and 16-inch MacBook Pro models could feature a notch at the top of the display, it has come to our attention that this design was potentially leaked in stolen schematics months ago.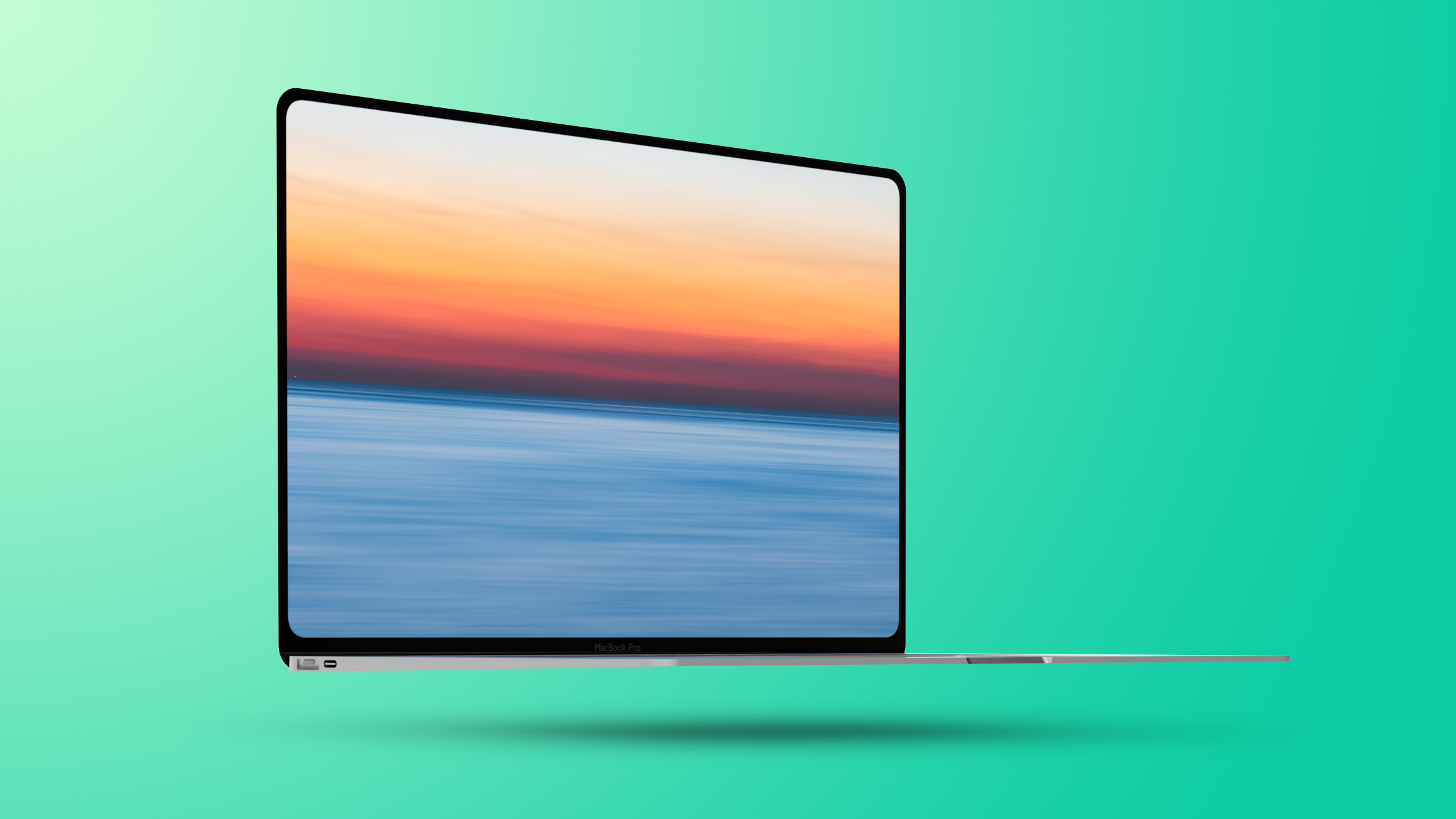 The next-generation MacBook Air that's set to be released in 2022 will also feature a notch, according to the same leaker who was first to mention the notch coming to the 2021 MacBook Pro models.


If Facebook is going to become a "metaverse company," it's going to need talent — and more of that talent is on the horizon. The social network has unveiled plans to add 10,000 "high-skilled" jobs across the European Union over five years to build its virtual and augmented reality experiences. The recruiting drive will hire workers in countries including France, Germany, Ireland, Italy, the Netherlands, Poland and Spain.

Facebook characterized the move as a "vote of confidence" in the European tech sector. It has a large customer base, of course, but the social media company also pointed to bleeding-edge teams in multiple fields as well as "first class" university education. Facebook even touted the EU's "leading" policies on issues like freedom of speech, privacy and transparency despite the firm's run-ins with regulators.

The tech giant already has a Reality Labs office in Cork, Ireland, and has opened an AI research lab in France. In 2019, Facebook partnered with the Technical University of Munich to create an AI ethics research center.

As with many jobs announcements, this is as much a public relations move as it is a practical investment. It may 'remind' the EU of Facebook's economic contribution and influence relevant policies. Nonetheless, the move hints at the long-term scale of the metaverse transition — Facebook is changing its overall direction, not just shuffling a few resources.



RELATED ARTICLES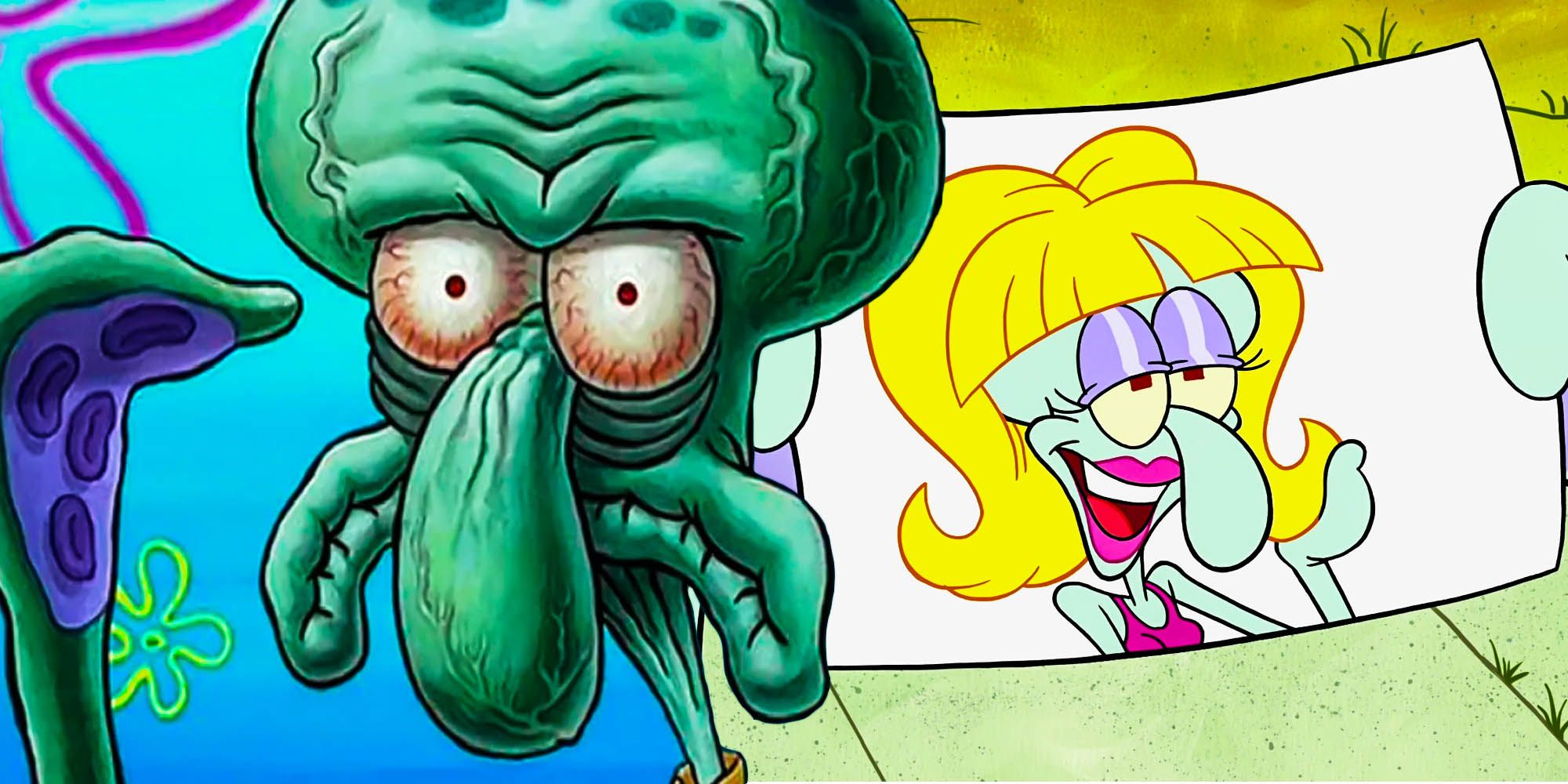 Even though SpongeBob SquarePants is aimed at children, it hasn't been safe from all types of theories, of which many don't make much sense, such as one that says the reason why Squidward is always sad is that he misses his wife. Nickelodeon has been home to a variety of cartoons that have become very popular with viewers, but the most successful Nicktoon to date is SpongeBob SquarePants, created by Stephen Hillenburg. The show made its debut in 1999 and has since become one of the longest-running animated series, allowing it to branch out to other media as well.

SpongeBob SquarePants takes viewers to the bottom of the ocean to visit the underwater city of Bikini Bottom, where the title character and his friends (and a couple of enemies) live and get involved in all types of trouble. Throughout his different adventures, SpongeBob is often accompanied by his best friends Patrick Star and Sandy Cheeks, his neighbor and coworker Squidward Tentacles, and his greedy boss Mr. Krabs, as well as his pet snail Gary, who joins the fun from time to time. Every character has their own personality and quirks, and one who has become popular with viewers is Squidward, as he's the opposite of SpongeBob, and this has made way for some strange theories.




As mentioned above, Squidward is SpongeBob's neighbor and coworker at the Krusty Krab, so he has to spend a lot of time with the always cheerful sponge, much to his annoyance. While SpongeBob is

RELATED ARTICLES

RELATED ARTICLES
Non-Apple users can now kick the FaceTime FOMO and hop on calls with iPhone buddies who have iOS 15.

RELATED ARTICLES
The anime spinoff to Will Smith's urban fantasy Bright hits Netflix this week. Yep, Bright got a spinoff.

RELATED ARTICLES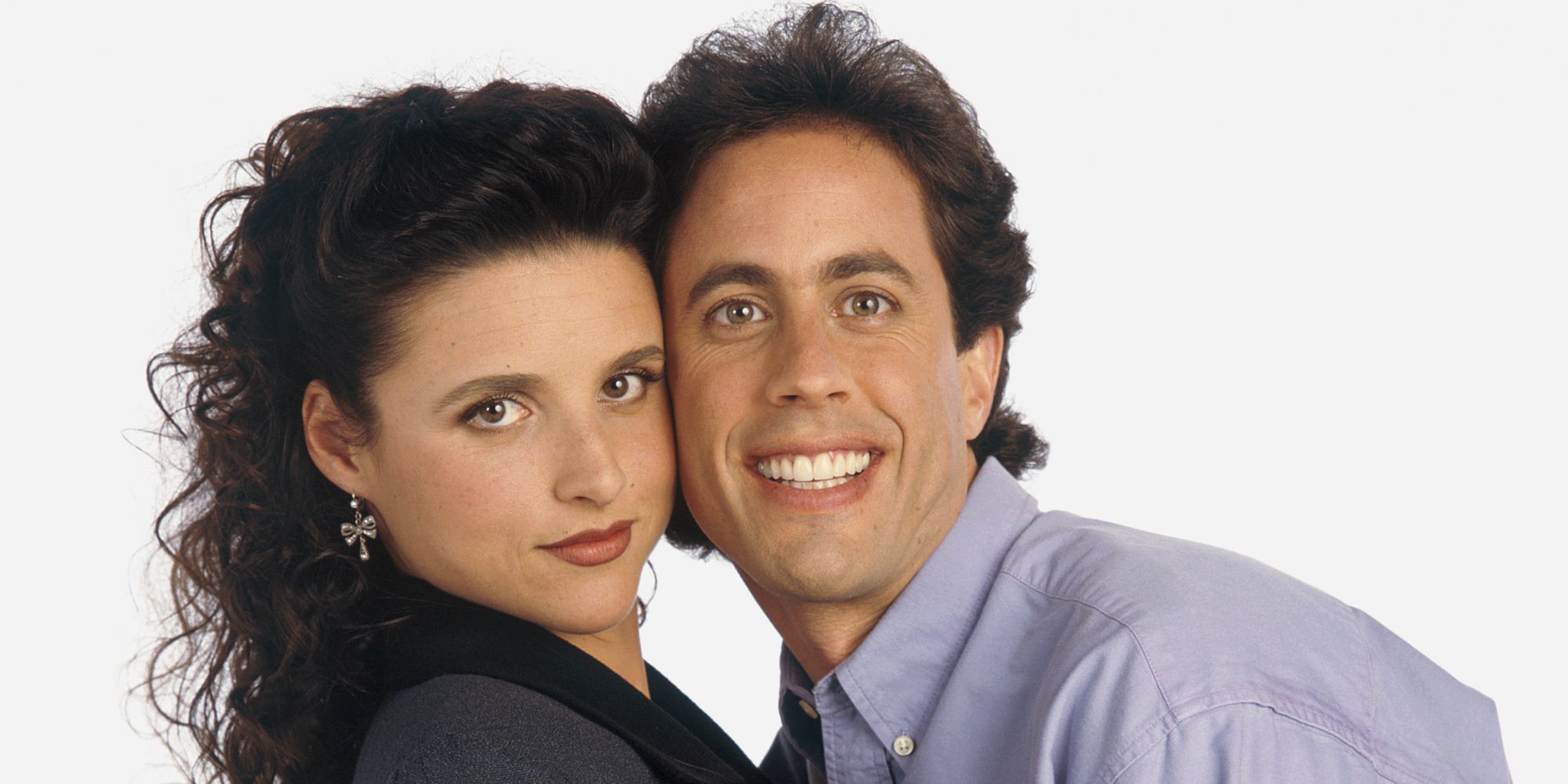 Seinfeld did have the makings of a long-term Jerry-Elaine romance, but it ultimately went nowhere - here's why. Seinfeld explored multiple romantic relationships Elaine and Jerry had with other people, but rarely addressed the prospect of bringing the two back together. Instead, Elaine remained one of the core members of Jerry's circle of friends up until the end of the show in season 9.

When Elaine (Julia Louis-Dreyfus) was brought into the fold in the show's second episode, it was explained she and Jerry had a brief relationship. Apparently, they had just broken up but decided to maintain their friendship. This served as the beginning of Elaine's presence on the show, which involved frequent visits to Jerry's apartment, lunches at Monk's Café, and all sorts of misadventures with Jerry, George (Jason Alexander), and Kramer (Michael Richards). One thing Seinfeld avoided was Jerry and Elaine becoming an item for longer than an episode.




Seinfeld actually delivered a story where they started dating again, but this was abruptly dropped. In Seinfeld season 2 episode "The Deal" their failure to work out a "friends with benefits" relationship resulted in them getting back together at the end. However, they returned to the status quo in the following episode. It took almost a whole season before this was finally explained. In Seinfeld's season 3's "The Pen", the show dropped a throwaway line from Jerry which revealed he and Elaine had broken up offscreen. Apparently, the reason it took so long for this to be addressed can be attributed to "The Deal" airing out of order. It was originally inten
No matter how reprehensible these characters are, you can't look away.
Apple's next event is scheduled for Monday, and here's all the rumors we've heard so far.

RELATED ARTICLES
In a new episode of Axios on HBO shared by MarketWatch, Intel CEO Pat Gelsinger sat down with Axios' Chief Technology Correspondent Ina Fried to discuss various topics, including Apple's transition to its own custom-designed silicon chips across its Mac lineup.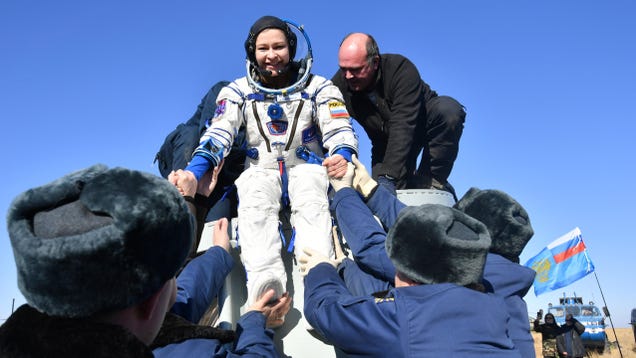 The Russian film crew that traveled to the International Space Station to film scenes for the first movie shot partially in space returned to Earth safely on Sunday. The milestone will potentially give Russian film industry a small win over Hollywood, which also aims to shoot a movie on the ISS featuring Tom Cruise in…

Read more...


Is Father Paul the devil? Is there a season 2? Let's dive into the supernatural mystery's biggest questions and Easter eggs.

RELATED ARTICLES
Spammers are sending fake messages on behalf of companies to steal your information. Here's what you should know.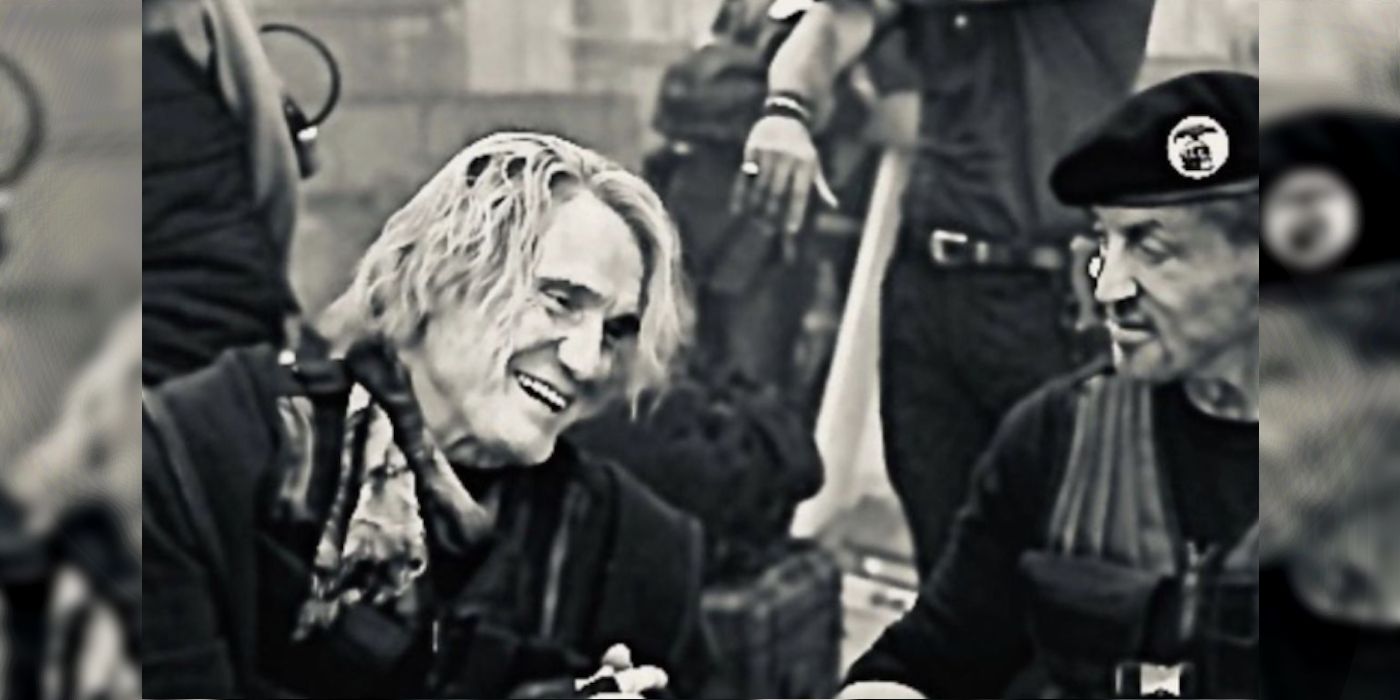 Dolph Lundgren shared a photo of his reunion with Sylvester Stallone from the set of The Expendables 4. The new film in the ensemble action franchise comes almost a decade after The Expendables 3, which was released in 2014. The film is being directed by former stunt coordinator Scott Waugh with an eye toward a 2022 release. Sylvester Stallone, Jason Statham, Dolph Lundgren, and Randy Couture are all reprising their franchise roles along with Expendables newbies Andy Garcia, 50 Cent, Tony Jaa, and Megan Fox.

In the Expendables franchise, Dolph Lundgren plays Gunner Jensen, a chemical engineer with a wild streak, a reference to the fact that the Swedish actor has a degree in chemical engineering in real life. Jensen is known for his crass jokes, and is an original member of the Expendables team, having appeared in all three previous films. He has worked under Stallone's character Barney Ross for years, though he can't always avoid butting heads with him.




Although Stallone has wrapped shooting on The Expendables 4, Dolph Lundgren shared a throwback photo from the set on his Instagram. It's a black and white shot of him and Stallone relaxing between scenes. In his caption, Dolph expresses his gratitude that the film was being shot in London at the same time as Aquaman and the Lost Kingdom, in which he will be reprising his role as King Nereus. It looks like he will be keeping Nereus' long hair in the Expendables film as well, unless they put him in a wig before rolling the camera. Check out the post below:


Are you still waiting on Microsoft's new OS to hit your computer? If so, Windows 11 Installation Assistant could be your shortcut.
We have 6 tempting reasons to buy a Google Pixel with unlimited photo storage, robocall spam protection, quality cameras and more.

RELATED ARTICLES
Your furnace filter does a lot to keep your furnace in good working condition.
Deleting apps from your iPhone takes a few extra steps. We'll explain.
From LCDs to fancy OLED models, these are our favorite televisions at every price point.
Look out for Dwayne Johnson, John Cena, Robert Pattinson and many more stars in Saturday's preview of DC movies, TV shows, games and cartoons.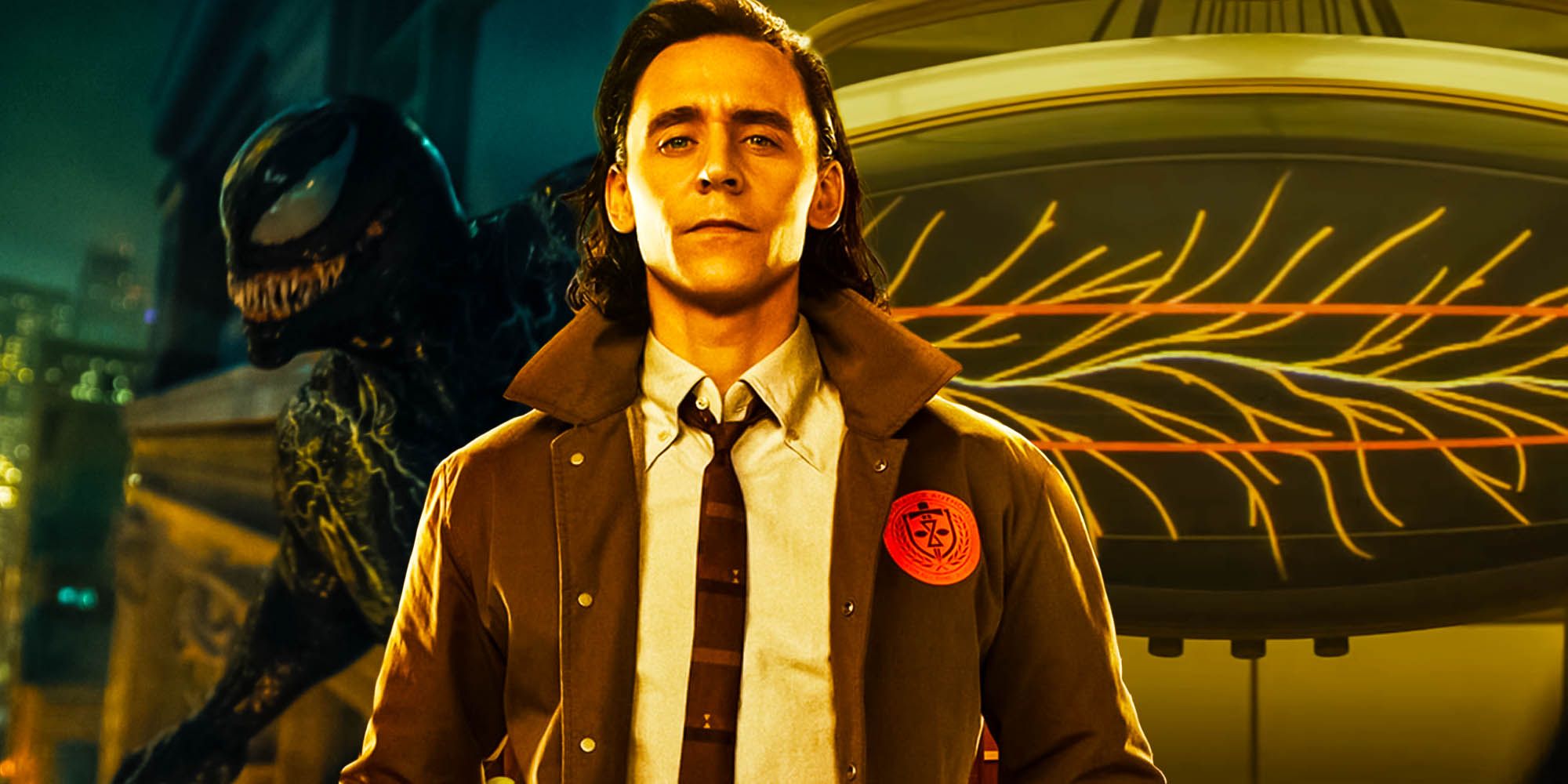 WARNING: This article contains SPOILERS for Venom: Let There Be Carnage!

The post-credits scene for Venom: Let There Be Carnage transported the tongue-slavering symbiote into the MCU and set up a potential role in Spider-Man: No Way Home - and it could be through the "Nexus" events introduced in Loki. There's long been intense interest in the idea of Tom Hardy's Venom and Tom Holland's Spider-Man coming head-to-head. Now, finally, those hopes and dreams look set to become a reality.

Marvel movies have long been renowned for their post-credits scenes, but Venom: Let There Be Carnage's is one of the best yet in that it leaves so many questions unanswered. Eddie Brock finds himself unwittingly transported through the Multiverse, arriving to watch a news broadcast in which J. Jonah Jameson ranted about Spider-Man's secret identity during Venom: Let There Be Carnage's post-credits scene. It's safe to assume this ties in directly to Spider-Man: No Way Home, which promises to transport a number of Spider-Man villains into the MCU as a result of a magic spell gone wrong. There have long been reports of a hidden sixth enemy, and it looks as though Venom is set to fit the bill.




But exactly how has Venom jumped from one dimension to another in the first place? In truth, Marvel is still making up their minds about how their Multiverse works. They determined the rules only after producing a number of films and TV shows based upon it. However, the basic principles may already have actually be
More than 240 metro stations across Moscow now allow passengers to pay for a ride by looking at a camera. The Moscow metro has launched what authorities say is the first mass-scale deployment of a facial recognition payment system. According to The Guardian, passengers can access the payment option called FacePay by linking their photo, bank card and metro card to the system via the Mosmetro app. "Now all passengers will be able to pay for travel without taking out their phone, Troika or bank card," Moscow mayor Sergey Sobyanin tweeted.


— ?????? ??????? (@MosSobyanin) October 14, 2021In the official Moscow website's announcement, the country's Department of Transport said all Face Pay information will be encrypted. The cameras at the designated turnstyles will read a passenger's biometric key only, and authorities said information collected for the system will be stored in data centers that can only be accessed by interior ministry staff. Moscow's Department of Information Technology has also assured users that photographs submitted to the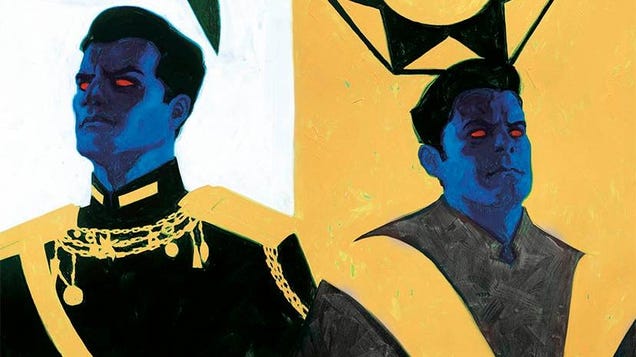 Timothy Zahn's two Thrawn trilogies have done a lot to casually re-integrate elements of his highly influential work in the Expanded Universe back into Star Wars' contemporary canon, especially when it comes to the inner workings of the Chiss Ascendancy. But after books of teasing, the author is putting the spotlight…

Read more...


Want to replace Zoom with FaceTime? Now you can, since the iPhone video chat app works on Android and Windows with iOS 15.
If what faces Big Tech is anything like what happened to Big Tobacco, the road ahead is likely to be a yearslong battle over proposed rules and regulations.

RELATED ARTICLES
If you're planning to do your mask shopping online, here are a few best practices you should keep in mind.
Microsoft never sleeps. In addition to its steady releases of major and minor updates to the current version of Windows 10, the company frequently rolls out public preview builds to members of its Windows Insider Program, allowing them to test out — and even help shape — upcoming features.

Microsoft numbers Windows 10 releases using a YYH1/YYH2 format, with the YY standing for the last two numbers of the year and H1 or H2 referring to the first or second half of the year. So the most recent version of Windows is officially referred to as Windows 10 version 21H1, or the May 2021 Update. The next feature update, due in the fall of 2021, will be version 21H2.

To read this article in full, please click here


Starting treatment for addiction in the emergency room greatly improves the chances recovery will last, experts say. Cutting red tape, hiring advocates and Uber vouchers can all make a difference.
Cisco has taken the wraps off a technology package it says will utilize existing core wireless and wired systems to help enterprises better control their physical environments and enable a safer, more secure return to the office.

While supporting remote offices and branches of one—IDC says that post-COVID, more than 52% of workers will either remain remote or hybrid—they rest could return to an altered business space.  

Who's selling SASE, and what do you get? In these offices, sensors and devices that have been used to manage lighting and HVAC systems can be adapted to occupancy and density monitoring, air-quality testing, contact tracing, and in-room presence, according to Anoop Vetteth, vice president of product management with Cisco's Enterprise Switching and Software Solutions group.

To read this article in full, please click here