Prime Day is so popular that Amazon competitors like Walmart and Target counter it with their own sales. We've collected the best of the rest.

RELATED ARTICLES
Blockchain boss David Marcus stops short of agreeing to a moratorium.

RELATED ARTICLES
The e-commerce site decided to capitalize on Amazon's crash during last year's Prime Day.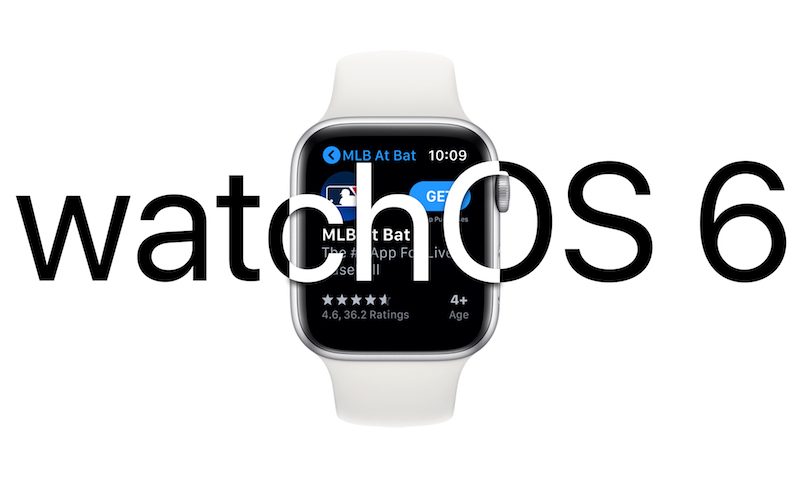 Apple today seeded the fourth beta of watchOS 6, the software that runs on the Apple Watch. The new beta comes two weeks after the third beta and more than a month after Apple first unveiled the new watchOS update at the Worldwide Developers Conference.


Walmart has slashed prices on smart security and assistant-powered products from Google and Nest. The discounts are still available even after the competing Prime Day deals on Amazon have stopped.
While AWS leads the cloud infrastructure market by wide margin, Microsoft isn't doing too badly, ensconced firmly in second place, the only other company with double-digit share. Today, it announced a big deal with AT&T that encompasses both Azure cloud infrastructure services and Office 365. A person with knowledge of the contract pegged the combined […]

RELATED ARTICLES
G7 ministers meeting in France on Wednesday agreed on the need to confront the emergence of digital currencies following Facebook's plans to launch its Libra digital coin, a French G7 presidency source said on Wednesday.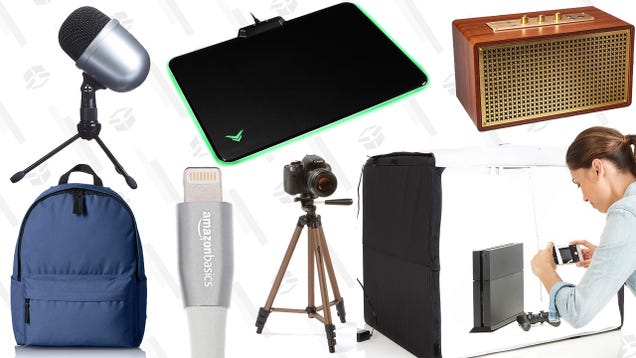 AmazonBasics Tech Sale | Amazon

Read more...



RELATED ARTICLES
Hey y'all! The latest Inside Google & Alphabet newsletter is available at https://inside.com/campaigns/inside-google-alphabet-2019-07-17-15985 . Today's topics include yesterday's hearings in Congress, expanded bike-sharing information on Google Maps, an upcoming AMA for Google […]

RELATED ARTICLES
Ahead of World Emoji Day on Wednesday, July 17, Apple and Google announced plans to bring an expanded set of emoji to their respective platforms. Today, the Unicode Consortium, the nonprofit organization responsible for determining which emoji get the greenlight, is relaunching its website with an updated, modern design that aims to make its information […]
AMD Catalyst Driver Beta is a unified http://www.majorgeeks.com/mg/sortname/drivers.htmldriver which has been further enhanced to provide the highest level of power, performance, and reliability. http... [License: Freeware | Requires: Win 10 / 8 / 7 | Size: Size Varies ]
Goodbye, Prime Day; hello, Walmart. Big savings on Xbox and Switch bundles, Google smart home products, Chromebooks, iPads, Apple Watches and Vizio TVs.
Apple and Google are taking World Emoji Day seriously, rolling out dozens of new emojis that of course include cute critters, but also expand the number of images of human diversity.
To hear Musk tell it, Neuralink's hardware is either a state-of-the-art tool for understanding the brain, a clinical advance for people with neurological disorders, or the next step in human evolution
In case you forgot to buy your phone a present, it's World Emoji Day today. And to celebrate, Apple and Google have unveiled a slew of new emoji based on the approved characters in Unicode 12 that will be arriving in iOS 13 and Android Q later this year. And the theme this year is inclusion for everyone. Even vampires.

Whatever your race, gender, sexual orientation, or disability, you'll be able to find an emoji to express yourself. On both iPhones and Android phones, the Holding Hands emoji has been greatly expanded to include more than 70 combinations and sex, gender, and race, so you'll be able to properly represent your relationship no matter who your significant other may be.

To read this article in full, please click here


Group of Seven finance chiefs cast a cloud over prospects for Facebook's Libra digital coin on Wednesday, insisting tough regulatory problems would have to be worked out first.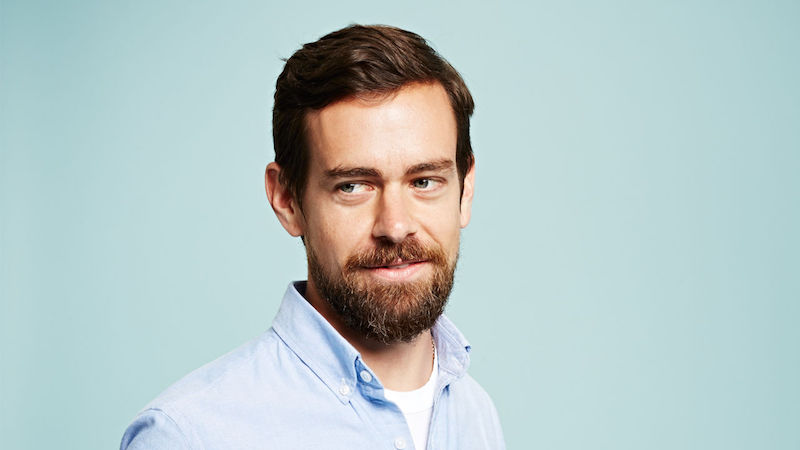 Jack Dorsey, CEO of Twitter and Square, visited Apple headquarters on Tuesday to give a talk to employees, according to a report by Bloomberg.


Goodbye Prime Day, hello Walmart. Big savings on Xbox and Switch bundles, Google smart home products, Chromebooks, iPads, Apple Watches and Vizio TVs.
U.S. lawmakers quizzed Facebook on Wednesday over its planned cryptocurrency, after a bruising first bout a day earlier when senators from both parties condemned the project, saying the company had not shown it could be trusted.
The company says it will last up to nine hours.

RELATED ARTICLES
Facebook Inc faces more questioning by U.S. lawmakers on Wednesday over its planned cryptocurrency, after a bruising first bout when senators from both parties condemned the project, saying the company had not shown it could be trusted.
Amid worker protests and antitrust investigations, Amazon's Prime Day sales event carried on as usual — and that means it again set new records for the online retailer. This time, Amazon says Prime Day 2019 was bigger than both Black Friday and Cyber Monday combined, as Prime members purchased more than 175 million items during […]
Of the many adjectives that can describe Elon Musk, ambitious is at the top of the list.

RELATED ARTICLES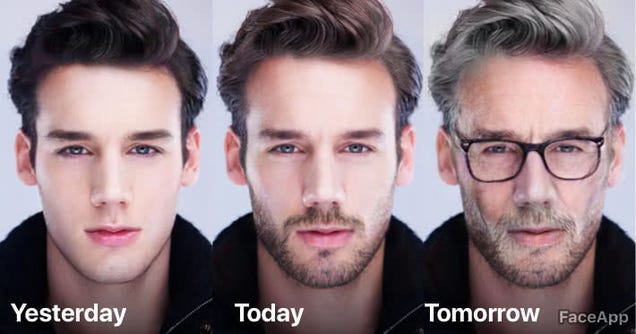 As our lives are increasingly lived online, what seems like an innocuous (or even silly) digital act can end up having serious privacy consequences. It's a bleak reality that many are confronting once again thanks to a face-morphing app that ages the photos of users—who probably don't know they have signed away the…

Read more...



RELATED ARTICLES
The viral app that uses AI to see what you'll look like older responds to privacy concerns.
Chevrolet will unveil the midengine C8 Corvette on Thursday, July 18. Here's how to watch it live.
With commercial launch services expected to reach $7 billion by 2024, there's increasing demand for an array of new technologies that can offer advantages to companies looking to get communications infrastructure in orbit. That's one of the reasons behind the new $25.5 million financing for Momentus, which sells in-space shuttle services to move satellites between […]
Under withering questions from GOP Sen. Josh Hawley, a top Google executive said the company has "terminated" its censored Chinese search engine project known as Dragonfly.
A Fox News pundit has complained that Ilhan Omar used profanity when quoting Donald Trump in response to a series of racist tweets he directed at the Democratic congresswoman.Dana Perino, a former White House secretary under George W Bush, defended Mr Trump's original statements and argued that he "didn't make them on live television at five o'clock". Ms Perino was referring to a number of the US president's controversial remarks quoted by Ms Omar, including the "grab 'em by the p****" line he said in an interview with Access Hollywood in 2005. Ms Omar also quoted Mr Trump reportedly saying last year that people were coming to the US from "s***hole countries". It came after the US president tweeted at the weekend that some Democratic congresswomen should "go back and help fix the totally broken and crime infested places from which they came".While the US president did not name the targets of his attack, the context of his tweet made it clear it was aimed at a group of four progressive Democratic women of colour known as "the squad".The four - Ms Omar, Alexandria Ocasio-Cortez, Rashida Tlaib and Ayanna Pressley - spoke out against Mr Trump's remarks at a press conference in Washington on Monday.Ms Omar claimed that the US president's racist attacks were a "distraction" from more important issues and sought to divide Americans."This is a

RELATED ARTICLES
Looking back at the Chevrolet sports car's past before finding out where the new C8 is going.

RELATED ARTICLES
The trucking world has been inundated in recent years by startups and large companies alike pitching an array of automated driving technology and business strategies, all aiming to solve the big three problems with freight: safety, fuel costs and driver shortages. For Peloton Technology, a Silicon Valley company that launched in 2011, the answer doesn't […]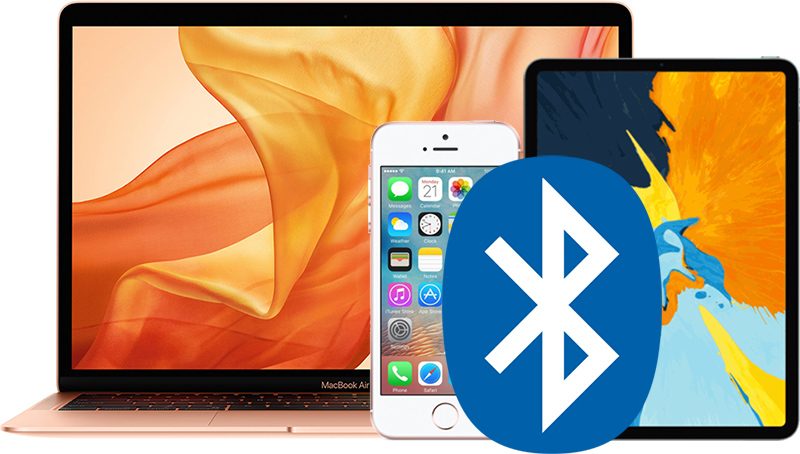 A security vulnerability in the Bluetooth communication protocol has the potential to allow malicious actors to track and identify devices from Apple and Microsoft, according to new research from Boston University that was highlighted by ZDNet.


NASA's ambitious Artemis program wants to put the first woman and the next man on the moon in just a few short years.
The Daily Crunch is TechCrunch's roundup of our biggest and most important stories. If you'd like to get this delivered to your inbox every day at around 9am Pacific, you can subscribe here. 1. Elon Musk's Neuralink looks to begin outfitting human brains with faster input and output starting next year Musk said that in […]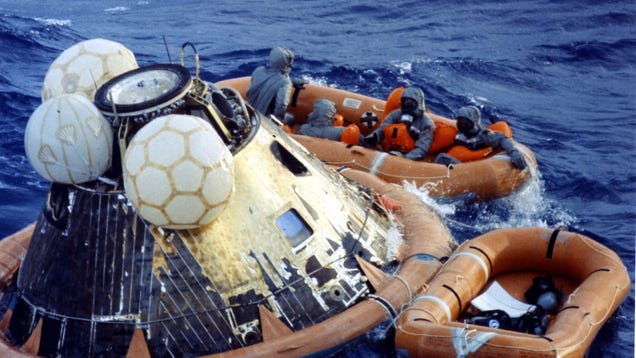 Fifty years ago this week, humankind landed on the Moon for the first time. It was one of the most impressive technological feats ever pulled off, filled with peril and uncertainty. Given that, it's fair to wonder just what exactly NASA scientists were worried could have happened to the astronauts during and after…

Read more...


Thousands of Hong Kong senior citizens, including a popular actress, marched Wednesday in a show of support for youths at the forefront of monthlong protests against a contentious extradition bill in the semi-autonomous Chinese territory. The seniors also slammed the police for their handling of a protest Sunday in Hong Kong's Sha Tin district. Veteran actress and singer Deanie Ip, who joined Wednesday's demonstration, said police shouldn't use heavy-handed tactics against young protesters who "have no guns" and were peacefully expressing their frustrations.



RELATED ARTICLES
The internet giant will appear before the House Financial Services Committee Wednesday at 7 a.m. PT/10 a.m. ET.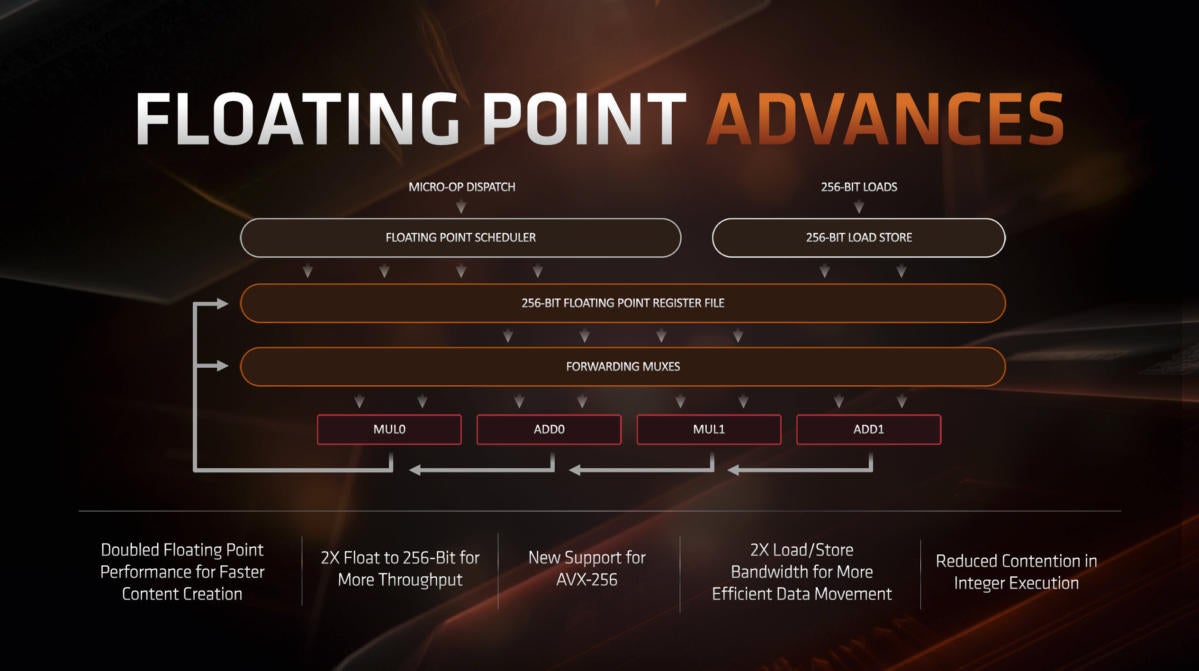 Our review of AMD's 12-core Ryzen 9 3900X CPU, in five words:

Damn, this CPU is fast.

But keep reading, because the Ryzen 9 3900X is likely as significant, and likely as game-changing, as AMD's original K7 Athlon-series of CPUs that crossed the 1GHz line first, or its Athlon 64 CPU that ushered in 64-bit computing in a desktop PC.

You'd think the Ryzen 9 3900X would have a hard time achieving the same greatness. It's true that it doesn't quite shake all the gaming-performance bugaboos of past generations. But we think when the dust settles, the CPU series will easily be a first-ballot, CPU hall of fame entry.

AMD AMD said it has improved its floating point performance by 2X on its Ryzen 3000 series of CPUs.

To read this article in full, please click here


A San Francisco company financed by Mr. Musk, Neuralink says it has created a device that could one day wire data links directly to the brain.
Amazon's Prime Day is starting to wind down, but you can still find huge savings on Amazon Echo smart speakers, Google devices, routers, connected doorbells, smart lights and other smart home products.
Hey y'all! The latest Inside Google & Alphabet newsletter is available at https://inside.com/campaigns/inside-google-alphabet-2019-07-16-15944 . Today's topics include new space exploration features in Google Earth, a partnership with Rite Aid, the first public […]
Twitter CEO Jack Dorsey has donated thousands of dollars to U.S. Representative and presidential candidate Tulsi Gabbard, according to Federal Election Commission records.
It's no longer a winner-take-all scenario for Amazon Prime Day — in fact, that hasn't been true for years. As soon as other large retailers realized they could piggyback on Amazon's annual sales event to boost their own revenues from counter-sales, they've been doing just that. According to new data from Adobe Analytics out this […]


A compelling new study has described a novel association between viral infections, neurodegenerative disease, the gut microbiome, and our immune system. The research suggests gut bacteria disruptions can allow harmful viruses to trigger neurological diseases such as multiple sclerosis.

.. Continue Reading Gut bacteria found to help protect brain and central nervous system from harmful viruses

Medical

Alzheimer's Disease Gut Bacteria Microbiome Multiple Sclerosis Neuroscience Parkinson's Disease The Immune System University of Utah Virus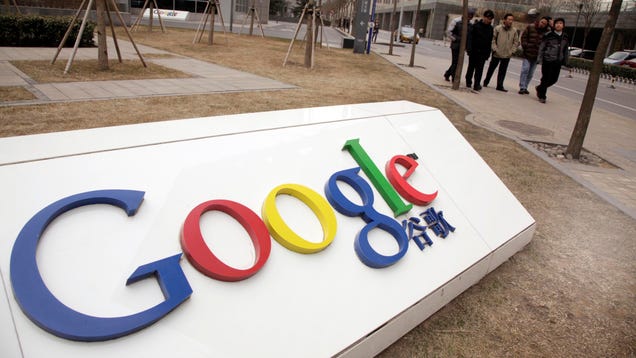 On Tuesday, Google vice president of public policy Karan Bhatia told members of the Senate Judiciary that the company's Project Dragonfly—a search engine for the Chinese market that was widely reported to involve huge concessions to state censors and protested by its own staff—has been "terminated" and employees…

Read more...



RELATED ARTICLES
Trump tweeted that the new currency 'will have little standing or dependability'


Bone marrow transplants are a common treatment for certain conditions related to the blood, but the patient's immune system can often react badly to the foreign cells and attack them. Mesenchymal stromal cells (MSCs) may help, but they too can be cleared out by immune cells. Now, a Harvard team has shown that coating MSCs in a thin hydrogel can protect them, making bone marrow transplants more successful.

.. Continue Reading Coating cells in hydrogel help protect implanted tissue from the immune system

Medical

Blood bone marrow Cancer Cells Harvard Hydrogels Stem Cells Wyss Institute
Facebook's reported $5 billion settlement with the FTC isn't even official yet, but that isn't stopping politicians from bristling at it. Senators Richard Blumenthal, Josh Hawley and Ed Markey (pictured) have sent a letter to the FTC requesting answ...

RELATED ARTICLES
ABBYY's expansion is fueled by the region's growing investment in intelligent automation?
NEW RESOURCES The Standard: 22 new species on Hong Kong reefs . "A local marine conservation group discovered at least 22 species of fish that are new to Hong Kong and launched […]


One of the original designers of a pioneering Apollo Moon experiment is leading an effort to create an upgraded version for future lunar landing missions. A team under professor emeritus at the University of Maryland (UMD), Doug Currie are developing a more accurate version of the Lunar Laser Ranging experiment that was left behind by Apollo 11, 14, and 15 between 1969 and 1971 that allows scientists to measure the distance from the Earth to the Moon extreme accuracy.

.. Continue Reading NASA green lights upgrade of Apollo era lunar laser experiment

Space

Apollo 11 Laser Moon University of Maryland
The European Parliament overwhelmingly approved two measures that would integrate the region's fragmented law enforcement and home affairs databases into a centralized one that would include biometric information on some 350 million EU and non-EU citizens. It approved creation of the new system on two votes -- one to merge border control systems, and one to merge law enforcement systems.
Address Space Layout Randomization (ASLR) is a memory-protection process for operating systems that guards against buffer-overflow attacks. It helps to ensure that the memory addresses associated with running processes on systems are not predictable, thus flaws or vulnerabilities associated with these processes will be more difficult to exploit.

ASLR is used today on Linux, Windows, and MacOS systems. It was first implemented on Linux in 2005. In 2007, the technique was deployed on Microsoft Windows and MacOS. While ASLR provides the same function on each of these operating systems, it is implemented differently on each one.

The effectiveness of ASLR is dependent on the entirety of the address space layout remaining unknown to the attacker. In addition, only executables that are compiled as Position Independent Executable (PIE) programs will be able to claim the maximum protection from ASLR technique because all sections of the code will be loaded at random locations. PIE machine code will execute properly regardless of its absolute address.

To read this article in full, please click here