Maybe the president's game-show past will let him end the shutdown this way
Several thousand people marched through major Australia cities on Sunday calling for safety for women after an Israeli exchange student was murdered in Melbourne. The marches, part of the Women's March rallies held around the world in support of women's rights, gathered some 3,000 people in Sydney, who in their chants demanded safe streets for women in Australian cities. Aiia Maasarwe, 21, was killed when walking home after a night out with friends in Melbourne, Australia's second-largest city, earlier this week.


How does Toyota's resurrected icon compare with other sports car legends?
NEW RESOURCES The Wire: 'Home Is Where the Heart Is': Remembering Kolkata's Jewish Community. "The Jewish community in Kolkata is close to extinction - of the original Baghdadi Jews who migrated, only […]
Apple's 4-inch affordable iPhone is back, in a way. And you can buy one now.

RELATED ARTICLES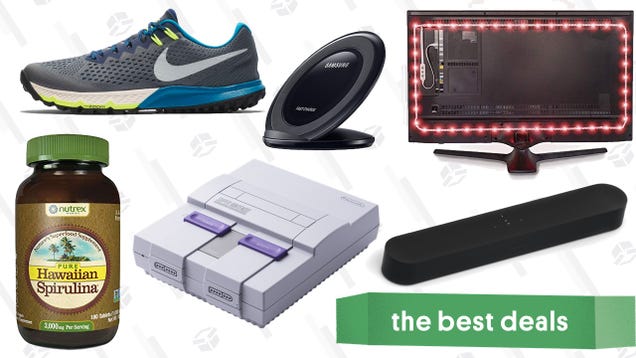 Discounted home theater speakers for the Super Bowl, refurbished SNES and NES classics, and a Nike weekend flash sale lead off Saturday's best deals from around the web.




RELATED ARTICLES
Do you deeply regret passing on the iPhone SE before Apple cut it out of the lineup? You now have another chance to get it. Apple has quietly resumed selling the iPhone SE as a clearance item in the US, starting at $249 for a 32GB model (down from th...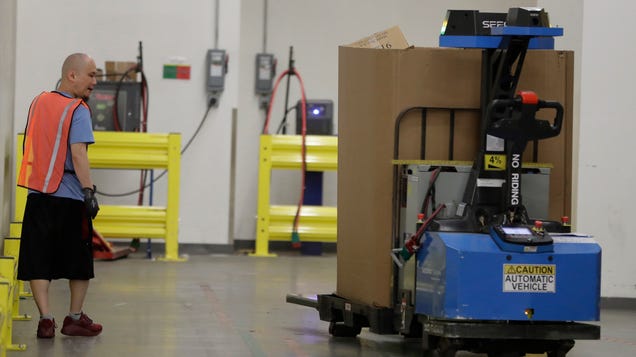 Amazon has begun rolling out a "new worker safety wearable" to over 25 of its locations over the past year, TechCrunch reported on Friday—namely, a "Robotic Tech Vest" that alerts robots to the location of workers within a facility in order to prevent workplace accidents.


Read more...


Democratic House Speaker Nancy Pelosi rejected the proposal on Saturday, hours before Trump outlined it in a White House speech to the nation. Trump said he would extend protections for three years for so-called Dreamers -- young people bought to the country illegally as children --and make other concessions in exchange for his demanded $5.7 billion toward a border wall. White House chief of staff Mick Mulvaney mused to reporters that he is "very curious" to see how Democrats explain a "no" vote on Trump's plan under those circumstances.



RELATED ARTICLES
Hey, good morning! You look fabulous. Welcome to your weekend! This week included Nike's real self-tightening basketball shoes, a Model 3 road trip assisted by AutoPilot and Google's big smartwatch purchase. Also, we might have gotten an early look...
The meme encourages people to post a photo of themselves from 10 years and one from today. It's just a drop in a big bucket of data Facebook has already amassed.
Democratic strategist Joel Rubin and District Media Group president Beverly Hallberg weigh in on whether or not Democrats will agree to Trump's new border security deal.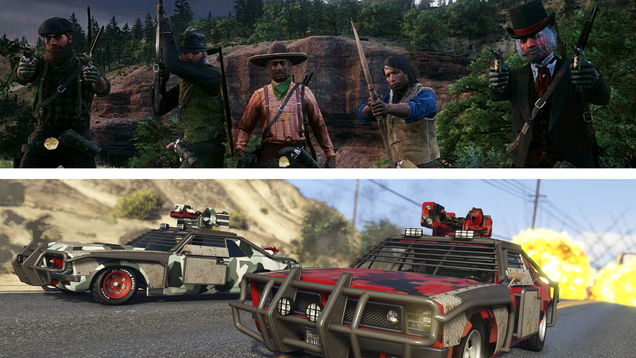 Rockstar keeps trying to make battle royale modes work in their online games. Grand Theft Auto Online has had a few modes that feel inspired by popular battle royale games like Fortnite or PUBG. Now Rockstar is adding more battle royale modes to their newest multiplayer game, Red Dead Online. But overall these…

Read more...


US President Donald Trump said Saturday he would make a "major announcement" later in the day on the government shutdown that has halted many government services, as Democrats reportedly made a new offer aimed at ending the bitter partisan standoff over immigration and border security. "It will be an important statement," Trump told reporters on the White House lawn before leaving on a short trip to Delaware to pay tribute to four Americans killed in an attack claimed by the Islamic State group in Syria. While suggestions of "major" announcements can be overblown, Trump's comments follow a New York Times report that Democrats have added more than $1 billion to their previous offer of $1.3 billion for new border security -- one of the first signs of possible movement after weeks of rancor between the president and opposition Democrats.


People have frequently used GoFundMe to lend a helping hand to others in need of some help, but the site itself is getting involved in light of the US government shutdown. The company has teamed up with Deepak Chopra to launch a donation campaign fo...
Donald Trump has proposed a compromise to reopen the federal government which would provide extensions to protections for certain undocumented immigrants in exchange for $5.7bn (£4.4bn) to fund a wall along the US-Mexico border. Under the president's plan, migrants who arrived to the country at a young age and qualified for the Deferred Action for Childhood Arrivals programme (Daca), as well as other immigrants under Temporary Protected Status (TPS), would receive extensions to their protections from deportation. "If we are successful in this effort, we will have the best chance … At real, bipartisan immigration reform," the president said, before outlining the proposal he says received input from border security professionals.


This weekend, Americans traveled from across the country to Washington, D.C., to participate in the March for Life and the Women's March by walking with their poster art. The Women's March began Saturday morning at Freedom Plaza. While the first march boasted hundreds of thousands in Washington, D.C., the 2019 march appeared much smaller.


Move over, Aquaman: These astonishing ocean images rule the seas.

RELATED ARTICLES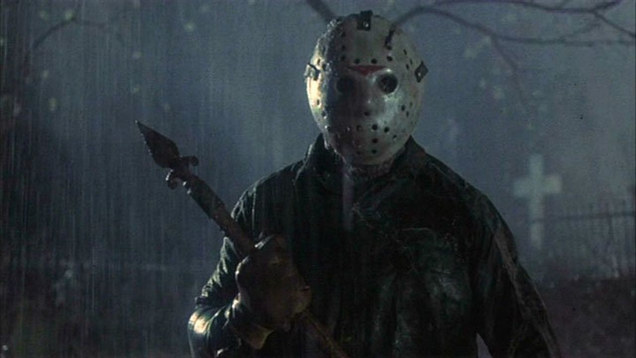 Jason, you're up.

Read more...


"It's time for leaders on both sides to put politics aside, come together, and end this shutdown"


Even though it has 334,544 bricks, it weighs less than the real truck.
TWEAKS AND UPDATES Flickr Blog, from last Wednesday: Celebrating 11 years of The Commons. "Today marks the 11th anniversary of The Commons - a project that Flickr began to provide cultural institutions, […]
Donald Trump is set to make a "major announcement" on the government shutdown and the US-Mexico border on Saturday afternoon as the standstill over funding for his proposed wall continues into its fifth week. The White House has not provided any details about what exactly the president will reveal at 3pm EST today (8pm UK time), but he is not expected to sign the national emergency declaration he has been threatening to use for several weeks. Mr Trump has been in a standoff with Democrats in Congress for the past 29 days after he refused to sign a government funding bill without $5.7 billion for his border wall.


The fluffy social-media celeb was the star of a calendar and a book and appeared on national talk shows.
The Democratic National Committee apparently hasn't lost its allure for Russia-linked hacking groups like Cozy Bear.

RELATED ARTICLES
Amazon is using an electric vest to help improve worker safety when dealing with automated systems and robots inside its warehouses, according to a report from TechCrunch. The Robotic Tech Vest, which is really just a pair of suspenders connected to...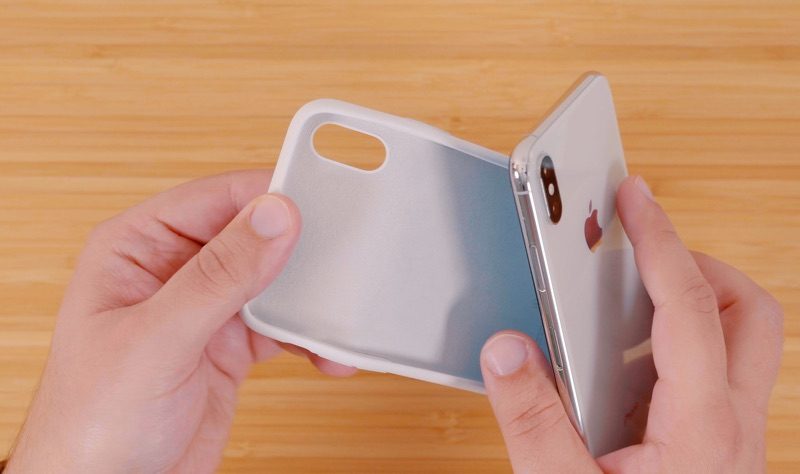 Apple in January launched Smart Battery Cases designed for the iPhone XS, XS Max, and iPhone XR. The Smart Battery Cases are designed to add additional battery life to Apple's newest iPhones.



RELATED ARTICLES
Toyota's legendary Supra is back after a 20-year hiatus. What's your opinion: Love? Hate? Somewhere in between?
So you've been using an iPhone for years now and think you have it all figured out? Don't be so sure. We've gathered up 7 tricks obscure enough that even the most seasoned iPhone user is likely to learn something new, so make sure to check out our latest YouTube video and read below for a little spoiler of all of the tips that are included.







The Amazon Echo lineup has long been a popular pick for making homes a little smarter, and the Echo Dot Kids Edition brings those same smarts to the littlest members of your household. Today, you can snag the Echo Dot Kids Edition for $40 on Amazon, down from a list price of $70 and the lowest we've seen it.

This compact smart speaker comes with Alexa built in for convenient voice control. Kids can do everything from controlling other connected devices to asking Alexa to answer questions and tell stories hands-free. With one year of included Amazon's FreeTime service included with your purchase, kids will be able to tap into a whole library of family-friendly content.

To read this article in full, please click here


Few things in technology are guaranteed to bring you actual joy, but Creative's Super X-Fi just might qualify for that list.

In short, the Super X-Fi distills decades of audio work into a tiny, portable dongle no bigger than a USB thumb drive that transforms smartphone, laptop, or PC audio with "holographic audio," according the company.

While that sounds like a lot of superfluous ad copy, we have to admit that after weeks of using the Super X-Fi, the company is on to something. We'd almost believe Creative's claim that it has found the "holy grail" of audio, but we're disinclined to recall the Quest Knights just yet.

To read this article in full, please click here



RELATED ARTICLES
A group of Amazon shareholders is pushing the tech giant to stop selling its controversial facial recognition technology to U.S. government agencies on the same week that a coalition of 85 human rights, faith, and racial justice groups are demanding Jeff Bezos' company stop selling the surveillance technology.
India's new foreign investment restrictions for its e-commerce sector, which includes giants such as Amazon.com Inc and Walmart-owned Flipkart, could reduce online sales by $46 billion by 2022, according to a draft analysis from global consultants PwC seen by Reuters.
The proceeds will go to the Juvenile Diabetes Research Foundation.
A judge in California ruled Thursday that U.S. authorities cannot force people to unlock technology with fingerprint or facial recognition, even with a search warrant.
The mouse is a simple tool: point and click. That's it. But if you're a PC gamer, you know that pushing virtual paper around on your desktop isn't the same as fragging bots and shooting zombies. (Not even remotely.) 

What's more, picking the right gaming mouse is an intensely personal decision. Every little detail—its overall shape and size, the shape and placement its buttons, its cable (or lack thereof), its weight, its materials—can change how you feel about it. More than any other peripheral, a mouse is the hardest to recommend, because there is no objectively perfect mouse. Everyone's hands are different.

That said, we can guide you on your search. Below are our recommendations for gaming mice, built on years of experience first and foremost as gamers, and second as writers here at PCWorld. 

To read this article in full, please click here


SurveyMonkey, the company that was once run by Sheryl Sandberg's late husband, went public Wednesday. Sandberg owns a 9.9%.