Prime Day moves into its last hours with awesome deals on the Galaxy Note 8, LG V35 ThinQ and Moto G6. And discounts on a bunch of iPhone X and Galaxy S9 cases, too.

RELATED ARTICLES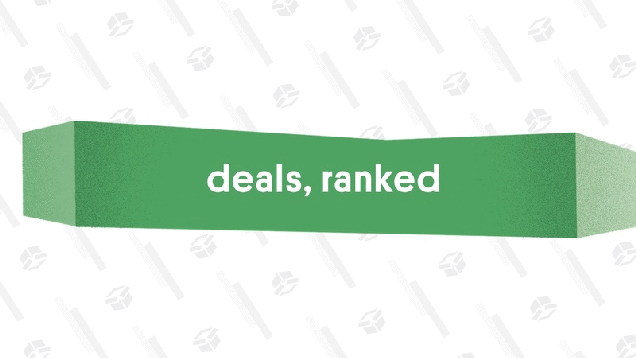 If you're overwhelmed by the sheer deluge of Prime Day deals, here are our 75-ish favorites that you can still buy, ranked scientifically* from best to worst.


Read more...


Facebook, Google and Twitter on Tuesday sought to defend themselves against accusations from Republican lawmakers that the tech giants censor conservative news and views during a congressional hearing that devolved into a political sniping match.

RELATED ARTICLES
In a rare moment of agreement, members of the House Judiciary Committee from both major political parties agreed that Facebook needed to take down Pages that bullied shooting survivors or called for more violence. The hearing regarding social media filtering practices saw policy staffers from Facebook, Google and Twitter answering questions, though Facebook absorbed the […]

RELATED ARTICLES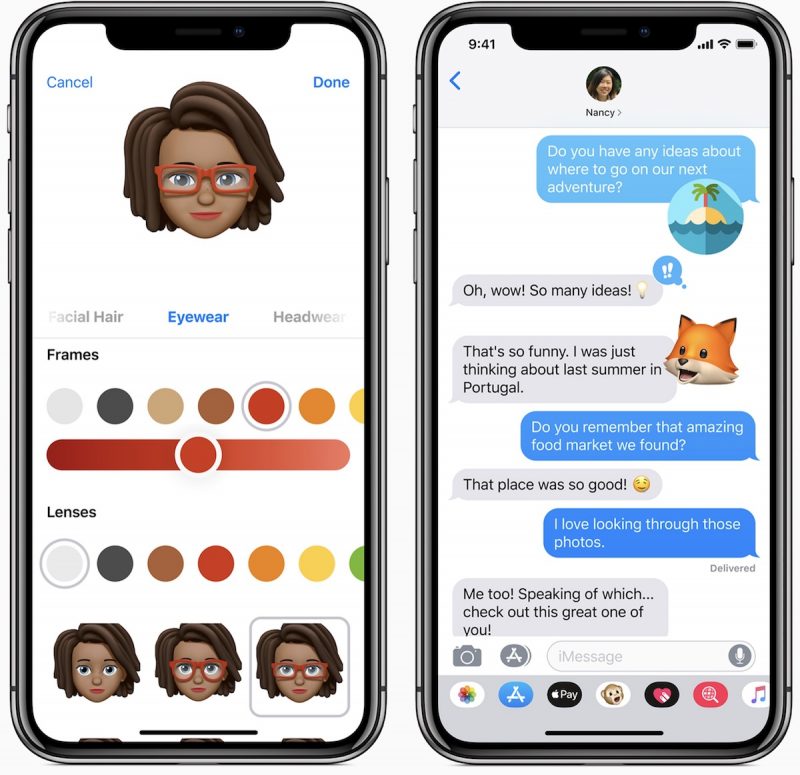 Apple today seeded the fourth beta of an upcoming iOS 12 update to developers for testing purposes, two weeks after seeding the third beta and more than a month after introducing the new software at the Worldwide Developers Conference.



RELATED ARTICLES
I have to hand it to 8BitDo. At first I thought they were just opportunistically hawking cheap hunks of plastic in an era of unparalleled nostalgia for retro games, but... well, who am I kidding? That's exactly what they're doing. But they're doing it well. And these new DIY kits are the latest sign that they actually understand their most obsessive customers.
Today, Netflix announced the first TV shows and movies based on comic book writer Mark Millar's properties. Netflix will add two television series and three movies to its original programming.

RELATED ARTICLES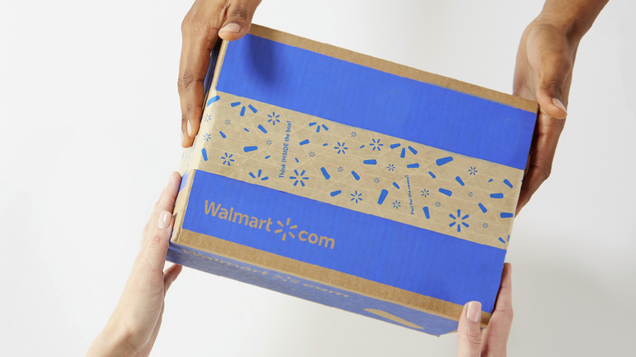 While the country is in the midst of Amazon's mid-year discount fiesta and Jeff Bezos enjoys being crowned the richest man in modern history, rivals Walmart and Microsoft announced a new five-year partnership in hopes of knocking the online shipping giant down a peg or two.

Read more...



RELATED ARTICLES
Shares of Netflix Inc headed for their worst day in two years on Tuesday, falling as much as 14 percent after reporting a surprise shortfall in new subscribers in a quarter marked by the lack of a blockbuster new show and World Cup soccer.
8BitDo will happily sell you wireless controllers that are vaguely similar to classic gamepads of yore, but it clearly can't sell you the real deal without invoking massive copyright battles. It can, however, offer you the next best thing. The comp...
For every football (aka soccer) fan, it doesn't get any bigger than the FIFA World Cup. Every four years since 1930, the tournament has been held in different parts of the globe, and honestly, it hasn't changed much. There was the expansion to includ...
Walmart knows that its biggest rival is Amazon, so to better compete with the company run by the world's richest person, Walmart is teaming up with Microsoft.
Shares of Netflix Inc fell 13 percent on Tuesday after it reported a surprise shortfall in subscriber additions for a second quarter marked by the lack of a blockbuster new show and the soccer World Cup.
They took a deep dive

RELATED ARTICLES
Roku has earned a reputation for making streaming TV products that are easy to set up and use, and that deliver above-average quality at affordable prices -- and that's the approach it has taken with its new Roku TV Wireless Speakers. The company unveiled the speakers on Monday, and expects to start shipping them in October, when they will sell for $199.99.
McAfee is launching a new cloud-based platform to help organizations control and protect both endpoints and mobile devices.

RELATED ARTICLES
Facebook's AI researchers will learn "how the world works by observation, like young children do in the first few months of life."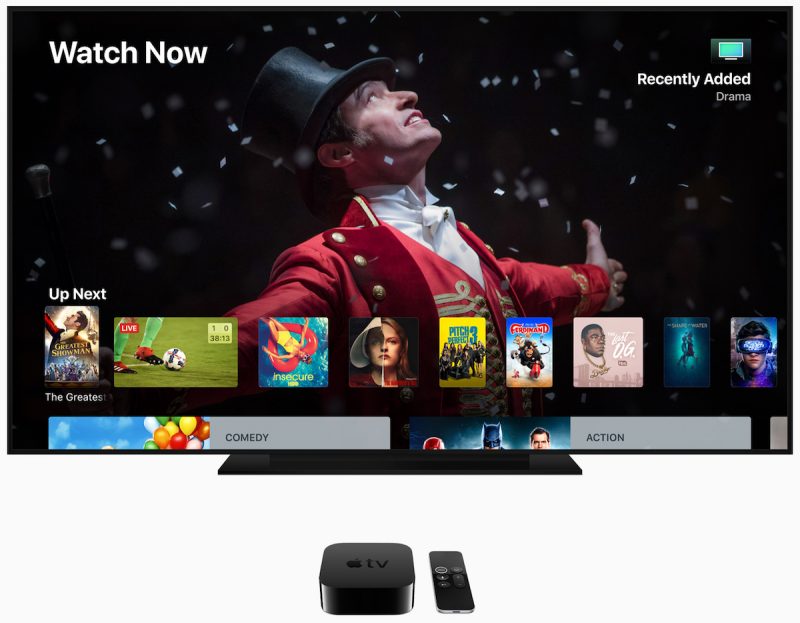 Apple today seeded the fourth beta of a new tvOS 12 operating system to developers for testing purposes, two weeks after releasing the third beta and more than a month after introducing the new software at the 2018 Worldwide Developers Conference.


Today's a good day to connect your home. Check out our favorite Prime Day deals on all kinds of smart gadgets from smart speakers to smart lighting to Wi-Fi systems and more.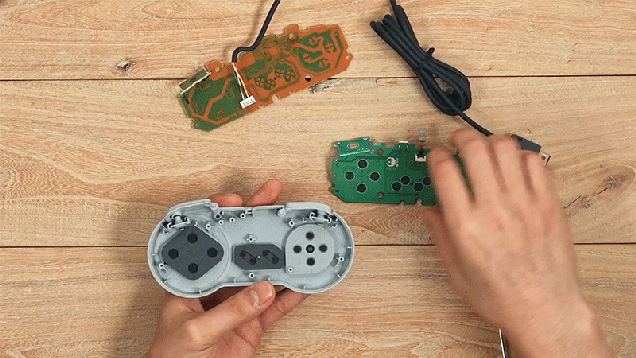 For five years, 8Bitdo has been creating near-perfect wireless clones of your favorite classic gamepads, improving the experience of emulating retro games on modern devices. But if near-perfect isn't perfect enough for your discerning gaming tastes, the company is now selling kits that should make it dead easy to…

Read more...


Other retailers have plenty of options for the Amazon averse.
ObserveIT, a provider of insider threat management software, said on Tuesday it raised $33 million in a private funding round with participation from Bain Capital Ventures and Spring Lake Equity Partners.
Seventeen U.S. lawmakers have urged the CEOs of Facebook and Google to resist changes stipulated by a new cybersecurity law in Vietnam, which critics say gives the Communist-ruled state more power to crackdown on dissent.
Retail giant Walmart Inc said on Tuesday it entered into a strategic partnership with Microsoft Corp for wider use of cloud and artificial intelligence technology, in a sign of major rivals of Amazon.com Inc coming together.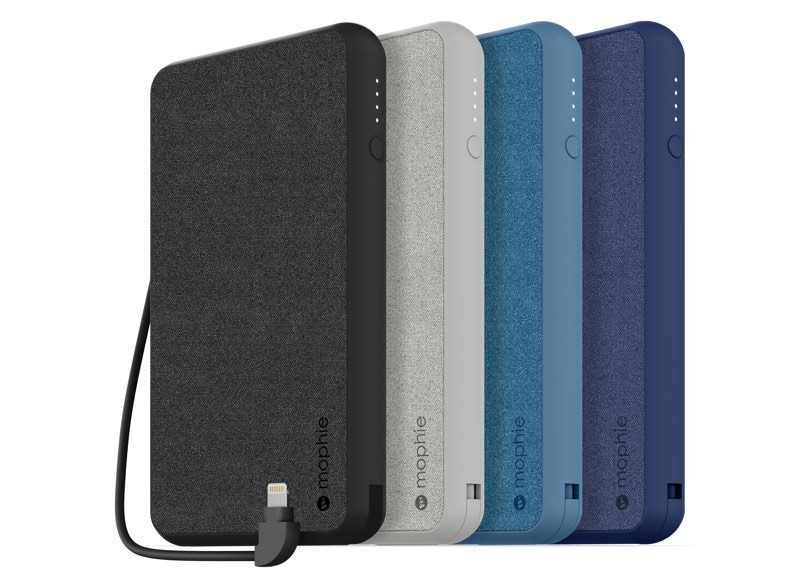 Mophie today announced the launch of a new series of iPhone-exclusive Powerstation models, which are equipped with a Lightning port to allow them to be recharged using a Lightning cable rather than a traditional micro-USB cable.





That's in addition to its inline-six power plant, which Toyota confirmed a while ago.
It took Sonos more than a month, but its new home theater speaker is now available. You can buy it on Sonos' official website for $399 (or €449 if you live in Europe). It's also available on Amazon and other retailers. The Beam is an affordable soundbar for your TV. This isn't the company's first […]
Facebook Inc , Alphabet Inc and Twitter Inc told a U.S. House panel on Tuesday that the social media companies are not discriminating against content for political reasons.
Between regular and premium lies a lonely thing called midgrade. Who needs it?
EU antitrust chief Margrethe Vestager will brief Google CEO Sundar Pichai by telephone later on Tuesday on her ruling on the company's Android mobile operating system, a person familiar with the matter said.
In what is becoming a common occurrence, Microsoft's Patch Tuesday brought along so many bugs that they necessitated a remediation round. This month, unusually, it took only six days to get the exterminators out.

Since these fixes are aimed at four specific bugs introduced on Patch Tuesday, they don't include the massive patches normally appearing on the second Patch Whateverday of the month. My guess is we'll see at least one more big set of Windows patches before the month is out. Oh, boy.

Windows July patches, version 2 Yesterday, Monday, July 16, Microsoft released 27 new security patches for Windows, bringing the total number of patches so far this month up to 156. The new patches fall into six separate groups:

To read this article in full, please click here


Egypt's parliament has passed a law giving the state powers to block social media accounts and penalize journalists held to be publishing fake news.
Tired of seeing your friends as initials in tinted circles? If they don't have a profile photo already, you can add your own to their address-book entries.
The UK's Electoral Commission has published the results of a near nine-month-long investigation into Brexit referendum spending and has found that the official Vote Leave campaign broke the law by breaching election campaign spending limits. Vote Leave broke the law including by channeling money to a Canadian data firm, AggregateIQ, to use for targeting political […]
Oracle wants in on the blockchain-as-a-service game, too.

The company on Monday announced the availability of a fully-managed blockchain service over which businesses can automate processes over an immutable electronic ledger, such as tracking goods in a supply chain or handling customer financial transactions.

Blockchain-as-a-service offerings have grown over the past three years, enabling businesses to launch proof-of-concepts to test the distributed ledger technology without the capital costs required by an internal deployment.

To read this article in full, please click here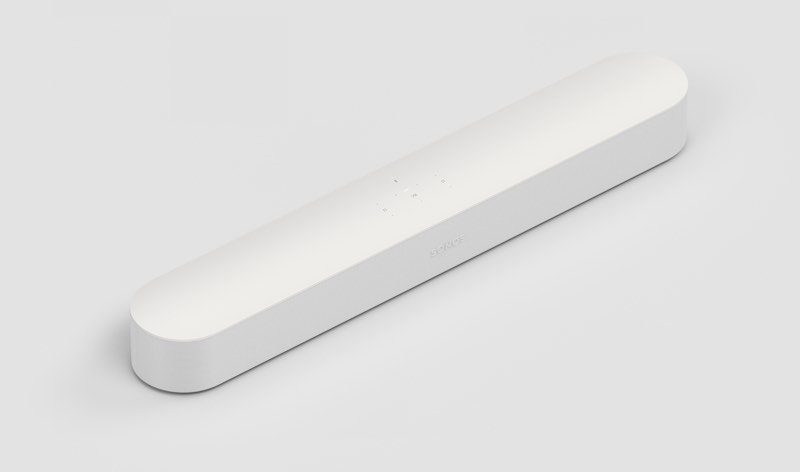 The latest Sonos product, the Sonos Beam, is today available for purchase from the Sonos website and from various retailers around the world.


Chinese ride-hailing giant Didi Chuxing Technology Co Ltd is looking to spin off its car services unit in a deal worth up to $1.5 billion, ahead of its expected initial public offering (IPO), people with direct knowledge of the matter said.
Musk for years has used Twitter to combat critics in ways that few other business leaders would dare. His latest outburst on the platform—in which he suggested a British cave rescuer is a pedophile—was extreme even by his standards.
The British diver who played an instrumental role in rescuing the 12 boys from a Thailand cave on Monday fired back at tech billionaire Elon Musk who apparently accused him of being a pedophile.
Netflix registered more than a million fewer subscribers than it expected in the second quarter, a sign that the streaming-video site's strong momentum may be slowing. Shares fell 14% in after-hours trading.
China's two main stock exchanges said investors on the mainland won't be able to use a trading link with Hong Kong to buy into companies with supervoting shares, a setback for recently listed smartphone maker Xiaomi.
Uber claims the company has made dramatic changes since former chief executive Travis Kalanick was ousted last year.

RELATED ARTICLES
Four days after Tesla's fourth-largest shareholder urged "a time of quiet and peace," chief executive Elon Musk lobbed one of his nastiest stink bombs yet: an accusation about an organizer of the Thai...
An EEOC investigation into the Uber's hiring practices, wages, among other gender-related topics, began quietly in August 2017.
Roku, which leads Google, Amazon and Apple in streaming media devices, sets its sights on the audio world.
Because not everyone needs a bajillion horsepower and the price tag that comes with it.

RELATED ARTICLES
Communist-run Cuba has started providing internet on the mobile phones of select users as it aims to roll out the service nationwide by year-end, in a further step toward opening one of the Western Hemisphere's least connected countries.
Chinese ride-hailing giant Didi Chuxing Technology Co Ltd is looking to spin off its car services unit in a deal worth up to $1.5 billion ahead of its expected initial public offering, people with direct knowledge of the matter told Reuters.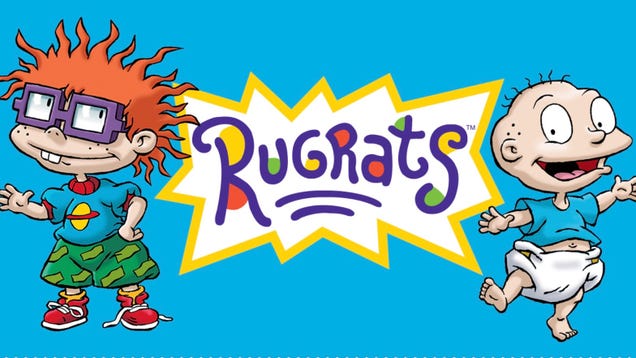 Break out the rattles and diapers. Tommy, Chuckie, Phil, Lil, Angelica, and the rest of the gang will return in multiple mediums.

Read more...


Netflix is spending billions of dollars on new shows and movies this year, with an expectation that this will add to its subscriber base. Unfortunately, over the last three months, that plan didn't work quite as well as it had predicted. In April the...
The Equal Employment Opportunity Commission is investigating the ride-hailing company's hiring and pay practices.
Shares of Tesla Inc fell 3.5 percent on Monday after Chief Executive Elon Musk directed abuse on Twitter at one of the British cave divers involved in the rescue of 12 Thai children last week.

RELATED ARTICLES
Uber is the subject of an investigation by the U.S. Equal Employment Opportunity Commission stemming from a complaint about gender inequity, part of a series of federal probes of the ride hailing giant.
Netflix is testing a new way to promote its original shows - right on the login screen. A company spokesperson confirmed the streaming service is currently experimenting with a different login screen experience which replaces the black background behind users' names and profile thumbnails with full-screen photos promoting a Netflix Original series or special, like […]
The FBI has revised its figure for the total amount of financial loses from Business Email Compromise attacks, as real estate related scams grow.
Your phone is now essentially your personal assistant — and like any aide, it needs the right set of tools to do its job effectively.

The good news? As an Android user, you've got no shortage of efficiency-enhancing options. Unlike other mobile platforms, Android affords you the opportunity to customize and control the core user interface to make it better suited to your needs. And while the more advanced UI-adjusting tools tend to be targeted at the power-user crowd, you don't have to be a card-carrying geek to take advantage of what they offer.

Behold: six innovative apps that'll empower your favorite high-tech helper and allow it to reach its full productivity potential.

To read this article in full, please click here


Google has switched on a defensive technology in Chrome that will make it much more difficult for Spectra-like attacks to steal information such as log-on credentials.

Called "Site Isolation," the new security technology has a decade-long history. But most recently it's been cited as a shield to guard against threats posed by Spectre, the processor vulnerability sniffed out by Google's own engineers more than year ago. Google unveiled Site Isolation in late 2017 within Chrome 63, making it an option for enterprise IT staff members, who could customize the defense to shield workers from threats harbored on external sites. Company administrators could use Windows GPOs - Group Policy Objects - as well as command-line flags prior to wider deployment via group policies.

To read this article in full, please click here


If you could use a few more connections on your laptop on your MacBook or PC, Belkin's USB-C 3.1 Express Dock, which comes equipped with a 3.3-foot USB-C cable, can provide up to eight ports. Amazon is selling is for $99 today, a sharp discount from its $229 list price and by far the lowest we've seen it. And if you're an Amazon Prime member, you can save another 20 percent, bringing it down to an unheard-of $80.

To read this article in full, please click here


With all of the problems in the January, February and March patches for Windows and Office, you'd think we would catch a break in April. In one sense we did — some of the worst bugs in the earlier patches now seem to be behind us. But we're definitely not out of the woods just yet.

To read this article in full, please click here