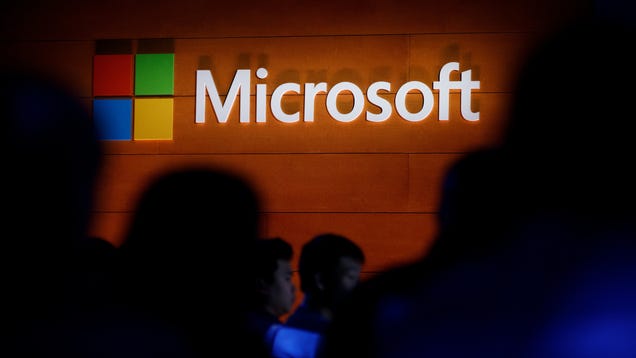 If you're a person even remotely annoyed by the pervasive presence of ads in virtually every digital space, it's probably safe to assume you definitely don't want them in your email. Microsoft appears to have only just realized this.

Read more...


Some of the best iPhone discounts from Verizon, T-Mobile, Best Buy, Target and Walmart have already begun.
The company is reportedly testing a feature called "Watch Videos Together."

RELATED ARTICLES
It's bad enough when your email inbox gets inundated with subscriptions and promotions you forgot you ever signed up for, but now Microsoft is thinking about injecting advertisements right into your inbox. According to Windows news site Aggiornamenti...

RELATED ARTICLES

RELATED ARTICLES
GameStop deals start on Sunday -- but most of the same ones will be at Target, too.

RELATED ARTICLES
Who's got the best price on these wire-free earbuds?

RELATED ARTICLES
Big-time discounts on basically everything Amazon makes, with some available now.

RELATED ARTICLES
With the arrival of Apple Watch Series 4 and Google's redesigned Wear OS platform, this is a great year to give the gift of smartwatches. If money is no object, Apple's latest-generation wearable ($399 and up) is a good all-around choice for anyone i...

RELATED ARTICLES
The new MacBook Air is essentially the 12-inch MacBook, made larger.

RELATED ARTICLES
Schools and tourist attractions across the San Francisco Bay Area were shut Friday and residents were urged to stay indoors as smoke from California's deadliest wildfire -- a three-hour drive away -- produced air quality levels worse than in South Asia's polluted megacities. The closures came as President Donald Trump was set to visit the western state Saturday to survey the damage and meet victims of the giant Camp Fire that has devoured an area roughly the size of Chicago since it broke out last week, killing at least 63 people. In an interview with Fox News ahead of his visit, Trump doubled-down on his earlier claim that mismanagement of Califonia's forests was to blame for the fires.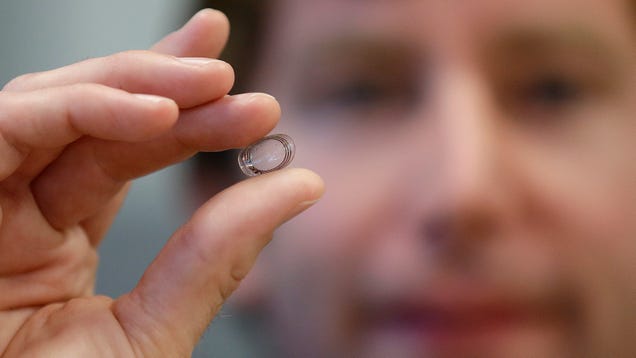 Alphabet has halted a project under its biotech division Verily that aimed to create smart contact lenses for people with diabetes. The ambitious, years-long endeavor aimed to measure glucose levels in tears using on-lens sensors.

Read more...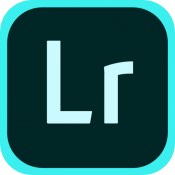 Adobe today updated its Lightroom app for iOS devices with support for Apple's latest iPhones and iPads.


In 2014, Verily, Alphabet's life sciences subsidiary, teamed up with Alcon to develop a contact lens that could measure glucose levels in tears. The idea being that diabetics would have an easier, less invasive way of keeping track of their glucose l...

RELATED ARTICLES
Google is rumored to launch a third, cheaper Pixel 3 variant with a headphone jack.
The company formerly best known as a mobile handset vendor, is now firmly pivoting to be a major player in the cybersecurity market.

RELATED ARTICLES
Starting today, Costco serves up a knockout Surface Pro 6 bundle for $800.

RELATED ARTICLES
At least 71 people are confirmed to have died in a catastrophic wildfire in northern California while a further 1,000 are still missing, officials have said. Authorities attributed the high death toll from the so-called Camp Fire, which erupted last Thursday in the drought-parched Sierra foothills 175 miles north of San Francisco, in part to the staggering speed with which the wind-whipped flames raced with little warning through Paradise, a town of 27,000. Nearly 12,000 homes and buildings, including most of the town, were incinerated hours after the blaze erupted, the California Department of Forestry and Fire Protection (Cal Fire) has said.


Recent PS4 games like Red Dead Redemption 2, God of War and Assassin's Creed: Odyssey are all on say in Sony's digital storefront.
The Criterion Channel, coming early next year, "will be picking up where FilmStruck left off," AT&T's WarnerMedia says.

RELATED ARTICLES
Technicolor SA has been exploring options that include a full or partial sale of the French digital media company, as its set-top box business struggles because of higher prices for memory chips, people familiar with the matter said on Friday.

RELATED ARTICLES
These are the tools CNET editors use every Turkey Day.
Crystal City in Virginia and Long Island City in Queens are about to become home to an internet giant. They will probably never appear the same again.
The Instant Pot makes cooking these Thanksgiving essentials faster and easier.

RELATED ARTICLES
Stackable apartments. Robotic valets. Infrared spas. The future has arrived, haltingly, and this time will be different. Maybe.
Jake Bright Contributor Jake Bright is a writer and author in New York City. He is co-author of The Next Africa. More posts by this contributor Nigerian data analytics company Terragon acquires Asian mobile ad firm Bizense Africa Roundup: Local VC funds surge, Naspers ramps up and fintech diversifies Kenya's Twiga Foods has raised $10 million from […]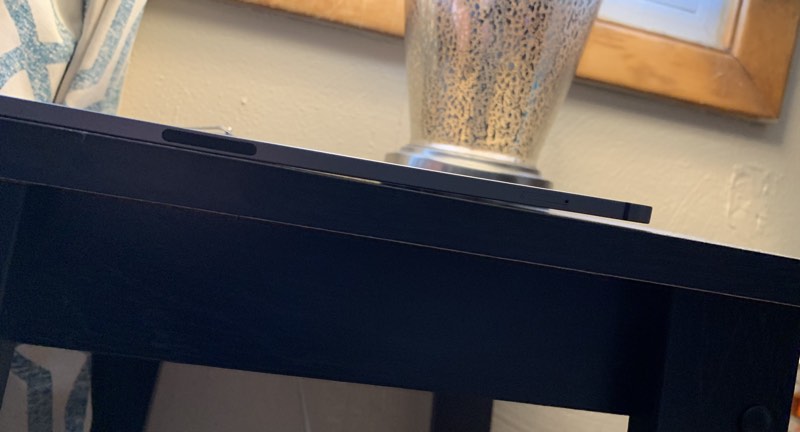 Apple's new 11 and 12.9-inch models are its thinnest yet, measuring in at just 5.9mm, and both forum complaints and a new bend test video suggest the two devices have the potential to bend without a huge amount of force.



RELATED ARTICLES
CHICO, Calif. (AP) -- With the confirmed death toll at 71 and the list of


Walmart has overtaken Apple to become the No. 3 online retailer in the U.S., according to a report this week from eMarketer. While Amazon still leads by a wide margin, accounting for 48 percent of e-commerce sales in 2018, Walmart - including also Sam's Club and Jet.com - is poised to capture 4 percent of […]
Alphabet Inc's life sciences division Verily said on Friday that it was putting on hold one of its oldest and highest-profile projects, a smart contact lens designed to help monitor sugar levels.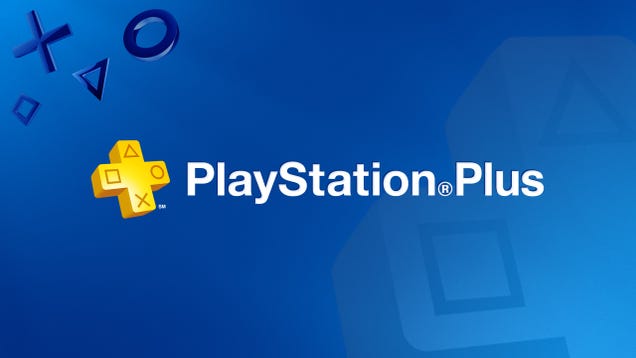 We thought the days of $40 PlayStation Plus sales were behind us, but lo, here it is once again for Black friday. If your membership is due to expire soon, or hell, even if it isn't, you'll want to take advantage of this. This is as good a price as you're ever likely to see, so if you own a PlayStation, or are…

Read more...


NEW RESOURCES EurekAlert: Researchers launch website on firearm deaths & injuries among children. "Based at the University of Michigan, with more than two dozen researchers from 12 universities and health systems, FACTS […]
Verily, Alphabet Inc's life sciences division, is putting on hold one of its oldest and high-profile projects, a smart lens to help monitor sugar levels.
Xbox Gold members can save up to 65 percent off 500 games.
Target is shooting for early Black Friday hype with some nice savings this weekend.
More than a week after first igniting in Butte County, California, the news surrounding the most destructive and deadly wildfire in California history remains grim.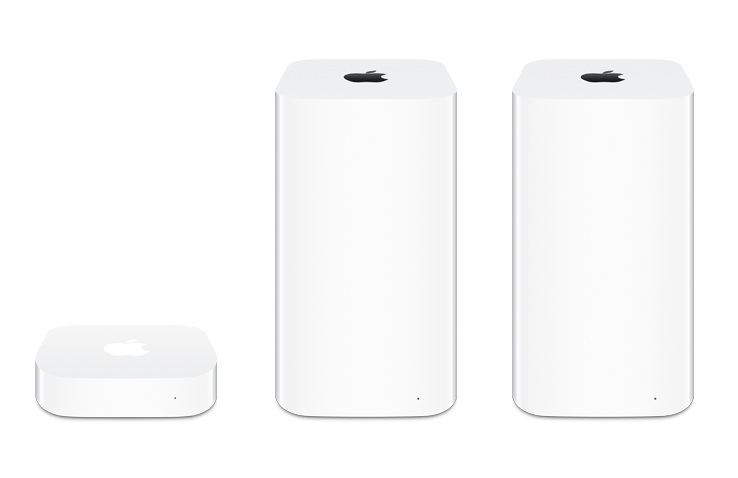 Apple back in April ended development on its AirPort line of products, which includes the $99 AirPort Express, the $199 AirPort Extreme, and the $299 AirPort Time Capsule.


A Windows expert this week urged Microsoft to put its money where its mouth is and produce a status dashboard or website that reports and tracks problems with the operating system.

Coincidentally or not, on Wednesday Microsoft said it would launch a "Windows update status dashboard," but did not name a timetable except for a broad "in the coming year."

[ Related: The best places to find Windows 10 ISOs ] "I can go to this page and see if something happening with Office 365 is just a me thing or if everyone else is seeing the same," said Susan Bradley in a Nov. 13 email reply to questions, referring to the Office 365 Admin Center. (Note: Only those with administrative credentials have access; it's not meant to provide information to end users.) "(But) if I want to find out if something is a known issue with Windows 10, I have to dig through - and monitor for changes - these pages," she continued, listing two separate support documents for one such known issue.

To read this article in full, please click here


NEW RESOURCES Nieman Lab: Need a local reporter in [state] with [expertise]? This directory wants to blow away parachute journalism. "Amazon may have gone with the most predictable of picks for HQ2, […]
You're probably familiar with the 12 days of Christmas, but how about the seven days of Black Friday? Amazon is getting the savings started early by cutting the prices on its own devices starting November 16th. The sale will run through Black Friday,...
Super-realistic face masks made by a tiny company in rural Japan are in demand from the domestic tech and entertainment industries and from countries as far away as Saudi Arabia.

In what is likely the result of a bug, a number of SSD custom-built configuration options have disappeared from Apple's 27-inch iMac lineup in its online store, with 1 TB and 2 TB options now missing entirely.


Picking a gaming laptop is a lot more fun today than it was five years ago, when a "real" gaming laptop meant 12 pounds of back-breaking hardware to haul around.

Gaming laptop cheat sheet Our quick-hit recommendations:·

Best 17-inch gaming laptop: Alienware 17 R5 [dell.com] Best 15-inch gaming laptop: