Follow all the latest from the White House and beyond with our up-to-the minute live blog



RELATED ARTICLES
To legions of fans who have watched a parade of actors play Agent 007, none played the part as magnetically or as indelibly as Mr. Connery.

RELATED ARTICLES
Bond producers EON Productions confirmed his death
These new works from Tomi Ungerer, Sophie Blackall and Christian Robinson are realistic and — without being soppy — filled with hope.
"Becoming Muhammad Ali," by James Patterson and Kwame Alexander, is a poetic retelling of the legendary boxer's youth.
Playbill asked actors to share their photos from years past. Do you know who they are?
A surge in COVID-19 cases is underway in the U.S. and abroad, leading to a new round of virus-related rules in some areas. Latest COVID news.



RELATED ARTICLES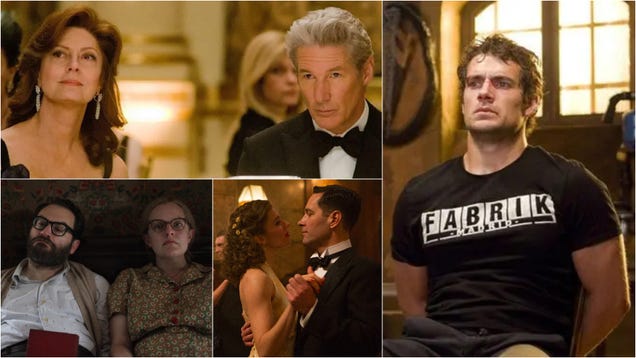 Periodically, The A.V. Club will update the lists of our highest-rated pop culture currently availability via the various streaming services, organized by genre to help our discerning audience get to what they're looking for as quickly as possible. The best comedies on Amazon, the best genre TV shows on Netflix....…

Read more...


Netflix's award-winning original series The Crown returns for a fourth season on November 15. The cast for the British Royal Family in season 3 will be back, including Olivia Colman as Queen Elizabeth II and Helena Bonham Carter as Princess Margaret, and viewers can also expect to meet Gillian Anderson as Prime Minister Margaret Thatcher…
'She wasn't even charged with a crime,' Rickia Young's representation says


'Maybe he's working for the Chinese,' former mayor baselessly claims



RELATED ARTICLES
Days before the presidential election, dozens of states are experiencing serious Covid-19 surges.


More details emerge as a legal battle over the extradition of Meng Wanzhou continues in Canada.


An Illinois judge on Friday ordered a 17-year-old accused of killing two demonstrators in Kenosha, Wisconsin, to be extradited across the border to stand trial on homicide charges, saying it wasn't his role to vet a case brought by Wisconsin protestors and approved by a Wisconsin judge.


"Serpentine" — which features, once again, the unquenchably curious Lyra — juxtaposes light and dark, innocence and experience.
In "Lupe Wong Won't Dance," a seventh-grade girl who dreams of becoming a major-league pitcher is horrified by a new unit in gym class: square dancing.
Rittenhouse, charged in Wisconsin with first-degree homicide over the shooting of three people at Kenosha protests, had been fighting his extradition.


Hosts of the NBC morning show pay tribute to Hamilton, Wicked, Cats, and Chicago—decked out in full costume.

RELATED ARTICLES
Ahead of next week's presidential election, Dave Grohl and his mother Ginny sat down (virtually) with Democratic nominee Joe Biden's wife Jill to discuss the importance of education.

RELATED ARTICLES
A former prisoner returns to the Spanish village where he grew up — and whose forests are in danger of being destroyed — in a brilliant, evocative character study
Ciara and her six-year-old son Future aren't playing around this Halloween, and flaunted their hip-hop themed costumes on Friday (Oct. 30).
The Silence of the Lambs, Poltergeist, The Guest, and more.
It sure seems like The Mandalorian just shattered Star Wars canon and brought back a character long presumed dead.

RELATED ARTICLES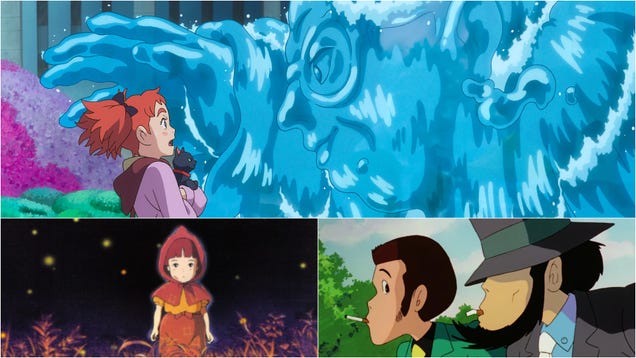 Streaming libraries expand and contract. Algorithms are imperfect. Those damn thumbnail images are always changing. But you know what you can always rely on? The expert opinions and knowledgeable commentary of The A.V. Club. That's why we're scouring both the menus of the most popular services …

Read more...


The stars shared their best stage experiences on The Today Show.
"First Stream Latin" is a compilation of the best new Latin songs, albums and videos recommended by the Billboard Latin editors.
This Halloween, a new generation of hosts are keeping alive one of television's oldest gimmicks: costumed goofballs presenting schlocky horror movies.
The hip-hop artist gave his wife a hologram of her dead father. How did he do it - and is it ethical?
"Go pick your man, move your cakes, boo!"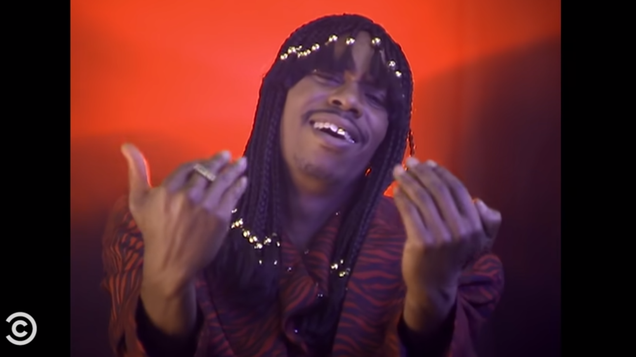 Can you feel that? There it is, right there, on the edge of perception, a distant flickering of intermingled joy and worry. If you were alive and conscious back in 2003, you might recognize it: It's the feeling of a million billion white college kids getting ready to start screaming "I'm Rick James, bitch!" at each…

Read more...


President Trump made another visit to the swing state of Wisconsin on Friday evening, bringing some unfounded theories and repetitive rants along with him.For starters, Trump celebrated reports that Democratic nominee Joe Biden wasn't driving Black voter turnout, framing it in a way that made it seem like he was happy about the disenfranchisement. "The Black vote is not turning out for him," Trump said of Biden. "They're not showing up to vote and others aren't either." At a rally in Green Bay, WI, Trump says "the Black vote is not turning out for [Biden] … they're not showing up to vote and others aren't either." pic.twitter.com/HXnqAECxoL -- The Recount (@therecount) October 30, 2020Biden's team is worried that he's failed to drive Black and Latino voters to the polls, Bloomberg reports. But far less believable -- in fact, actually false -- is Trump's claim that Biden will send the U.S. back to the 18th century. "There will be no heating in the winter, no air conditioning in the summer, and no electricity whenever the hell you want it," Trump claimed, for some incomprehensible reason. "There will be no heating in the winter, no air conditioning in the summer, and no electricity" -- Trump on what will happen if Biden wins pic.twitter.com/xh5rytolgv -- Aaron Rupar (@atrupar) October 30, 2020Meanwhile Rep. Ilhan Omar (D-Minn.), whom Trump ranted about despite not even being in her state, was having none of it. Every freaking ra
Lady Gaga pulled some of her most iconic looks to convince voters who are on the fence about Tuesday's (Nov. 3) election to get out and do their part.
Get more of this exclusive interview with Sarah Silverman by subscribing to It's Not Just You, a new weekly newsletter from TIME editor-at-large Susanna Schrobsdorff. Signup here to get a serving of small comforts and big-hearted advice delivered directly to your inbox. Six episodes into her debut podcast, comedian and actor Sarah Silverman suspects that…

RELATED ARTICLES
Kim Kardashian calls the message from beyond the grave "the most thoughtful" 40th birthday gift.
An investigation into a contestant's tattoos says they "could be connected to far-right ideologies".
But that's what makes her interesting.
Statues of Christopher Columbus in Baltimore and a Union Army colonel in Madison, Wis., will be repaired.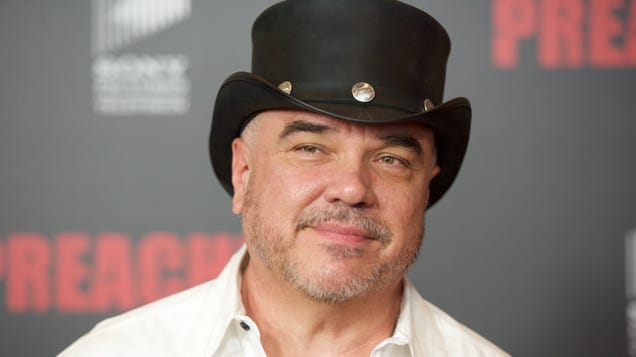 One of the strange things about Star Wars—Star Wars in the modern era, specifically—is that pretty much anyone who works on it these days has a better-than-average chance of being a Star Wars fan. After all, even veteran actors were teenagers once, killing time in 1977 by seeing the original movie god knows how many…

Read more...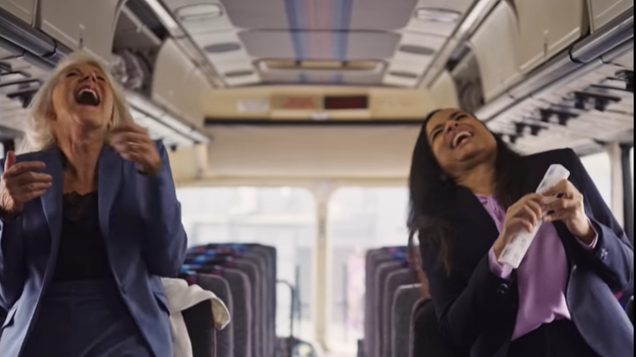 Sarah Cooper's Netflix special, Everything's Fine, goes out of its way to both give the people what they expect (that is, Trump lip-syncing) and to demonstrate that Cooper has more to offer than the gimmick that got her this break. (Yes, she speaks in her own voice, and yes, she is very funny.) But the centerpiece of…

Read more...


Following Kanye West, 50 Cent and Ice Cube before him, the rapper faced criticism on social media after posting a seeming endorsement of the president.
On riding brooms with Debbie Reynolds, dating her Disney movie co-star, and how the writers changed the ending at the last second.
Mando and Child travel back to Tatooine, where they check in with an old friend and meet a new "Mandalorian."
An autistic boy encounters an online storybook monster who wants to be his friend — or else — in this mix of Spielbergian sentimentality and scare tactics
Oliver Laxe gives us the story of humans and nature in crisis in Galicia, with nonactors playing the roles.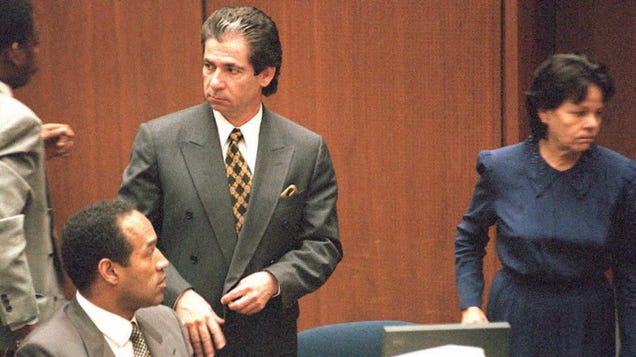 Credit where it's due: It takes an absolutely monumental effort of batshit weird energy to wrest the nation's horrified, slack-jawed attention away from the fecal-flinging toilet hurricane that is the upcoming national election. But god damn if Kim Kardashian hasn't pulled it off, because we are now completely unable…

Read more...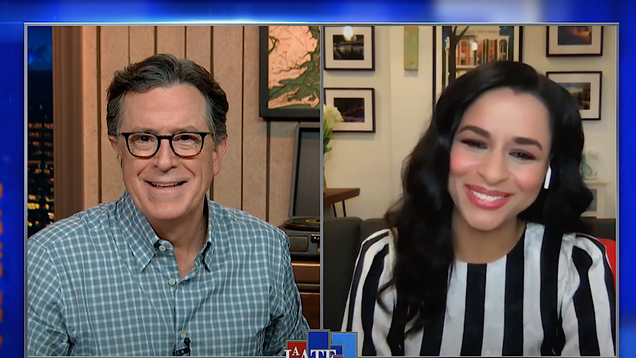 Calling his guest "one of the unexpected discoveries and delights of the last seven months," Stephen Colbert welcomed TikTok Trump impersonator and new Netflix special star Sarah Cooper to The Late Show on Tuesday. Cooper, whose talent for lip-synching the speeches of Trump and the Trump-adjacent have won her a loyal…

Read more...


Netflix is developing a live-action "Assassin's Creed" TV series as part of a new deal with Ubisoft that will see the streaming service create content based on the hit video game, the companies said Tuesday.The potential show is described as "an epic, genre-bending live-action adaptation" of "Assassin's Creed."  A search is underway for a showrunner for the project, with Ubisoft Film & Television's Jason Altman and Danielle Kreinik serving as executive producers.The "Assassin's Creed" video game franchise launched in November 2007 and has sold more than 155 million games worldwide, one of the best-selling series in video game history. The open-world action-adventure stealth games center on the battle between two secret orders — the Assassins, who fight for peace with free will, and the Templars, who try to achieve peace through order and control — as they use technology to access the memories of Assassins in the past.Also Read: 'Chilling Adventures of Sabrina' Season 4 Gets Premiere Date - Sabrina's Final Battle Begins in First Teaser (Video)Previously, "Assassin's Creed" was adapted into a 2016 film starring Michael Fassbender, which grossed more than $240 million worldwide.Under Netflix and Ubisoft's new agreement, the two will "tap into the iconic video game's trove of dynamic stories with global mass appeal for adaptations of live-action, animated, and anime series," per the companies."We're excited to partner with Ubisoft and bring to life the rich, multilayered storytel
Hoda Kotb's second book of quotes, "This Just Speaks to Me: Words to Live By Every Day," has been published at exactly the right time.        


Set to premiere soon on FandangoNOW, Lucky Grandma follows its unlikely heroine as she ends up in the middle of a gang war after an amazing turn of events. Tsai Chin, perhaps best known from the epic family drama The Joy Luck Club, stars as the titular Grandma Wong, a feisty woman who has weathered many storms during her lively years in New York City's Chinatown. Grandma enjoys spending some of her time at a local casino, which is where we find her in our exclusive clip from the clever...

Read More

Read Comments


The 2020 CNBC Disruptor 50 list reveals how the most innovative digital-first firms have been able to gain a competitive advantage in areas of work, education and commerce. An edge that may prove long-lasting.