Odom says he was still in negotiations for his salary for the filmed version of "Hamilton" the day before it was set to begin shooting.



RELATED ARTICLES
President Trump Joe Biden had "totally disparaged and insulted the Black community" by comparing African-American attitudes with those of Hispanics.


Mr. Bentley, who was also a playwright, was an early champion of modern European drama in the 1940s but had little use for American plays.
Here's how Billboard scored the round-by-round showdown between the two veteran hitmakers -- with our winner for the entire event at the very bottom.
President Donald Trump quickly attacked Biden over the remark.


Aladdin actor Josh Drake discusses missing Broadway, remaining creative during COVID-19, why the Pandemic Unemployment Assistance is vital to artists, and more.
Although President Trump is correct that the U.S. has conducted more tests than any other country, it's not testing enough, given the scale of its outbreak. And the testing it is doing isn't helping as much as it should. The good news is that there might be a simple solution: new tests that prioritize speed over sensitivity.


Pope Francis has ensured there are more women officials at the Vatican than ever before.


Dr. Anthony Fauci, chief medical advisor for the Trump administration's coronavirus task force, said Wednesday that the country can overcome the coronavirus without shutting down the economy a second time."There seems to be a misperception that either you shut down completely and damage a lot of things, mental health, the economy, all kinds of things, or let it rip and do whatever you want," Fauci told Politico. "There's a stepwise fashion that you can open up the economy successfully."However, Americans must work together to practice "five or six fundamental public health measures," Fauci added, including social distancing, wearing masks, and hand hygiene."When you have a weak link, then the whole system is unsuccessful," Fauci said."You don't have to lock down again, but everybody has got to be on board," he continued. "I think we can get through this without having to revert back to a shutdown."The remarks from the nation's top infectious disease expert come as several states have reimposed some lockdown measures amid fresh outbreaks of the coronavirus.Last month, California ordered businesses including restaurants and salons, as well as houses of worship, to halt all indoor activities after the state saw a 20 percent rise in positive tests and an uptick in those admitted to intensive care. Texas, Florida, Arizona, Colorado, West Virginia, Oregon, New Mexico, Michigan, and Louisiana have also reimposed some restrictions as their cases increased.Fauci also admitted that hiccups and delays in testing are harm
Joe Biden's Democratic presidential campaign has launched a new national ad focused on Black Americans, urging them to stand up to President Donald Trump the way their ancestors stood up to "violent racists of a generation ago." The one-minute ad, which was shared exclusively with The Associated Press before its digital and television release on Thursday, is meant to drum up support among Black Americans, a key constituency for Biden, ahead of November's general election. The ad, titled "Better America," also takes a direct swipe at Trump, without mentioning the Republican president by name.


In addition to Jake Paul's Calabasas home, FBI agents also searched the Las Vegas mansion of his associate, 'Armani' Izadi, an accused pimp.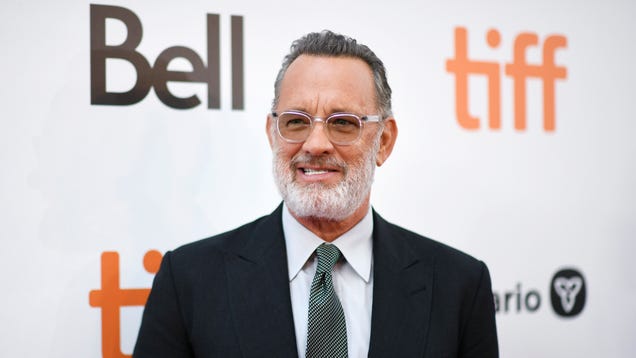 Everyone loves Tom Hanks, especially now that the coronavirus has forced us to confront the possibility that he might not be with us forever, but even the most dedicated member of the Hanks Army has to admit that he tends to step into the same kind of role in every movie—especially now that he's, you know, aging. Not…

Read more...


Having West, who is Black and a hip-hop icon, on the ballot could be a ploy to hurt Biden with both sets of voters.
The song tops Tropical Airplay for a 20th week.
In a new interview with Forbes' Randall Lane via text on Thursday (Aug. 6), West avoided a question on whether he feels he's being used, but discussed his political goals.
Minneapolis leaders who pledged to dismantle the city's Police Department in the wake of George Floyd's death won't achieve the type of structural overhaul to public safety they hoped for - at least not this year. "The Charter Commission blocking this question from going on the ballot will slow progress because of the way our city government is structured and the realities of municipal government," Council President Lisa Bender said Thursday. Floyd, a Black man who was handcuffed, died May 25 after Derek Chauvin, who is white, pressed his knee against Floyd's neck for nearly eight minutes as Floyd said he couldn't breathe.


Sri Lankan Prime Minister Mahinda Rajapaksa's party claimed a landslide victory as vote counting in the country's election came to a close on Thursday evening, prompting fears among minority groups. "Our biggest victory has been that people have trusted us and we are ready to uphold that trust," the Prime Minister told The Telegraph as the results came in. However, critics worry that it further strengthens the hand of the Sinhalese Buddhist nationalist Rajapaksa family, with fears they could rewrite the constitution and further target minorities. In November 2019, Mahinda's younger brother Gotabaya Rajapaksa was voted in as president. Mahinda himself has previously served as president, and Gotabaya as defence secretary. The brothers remain under scrutiny for alleged war crimes committed during the fight against the Tamil Tigers and the family has been accused of corruption and nepotism. At least four members ran in Wednesday's parliamentary elections. Still, the brothers' party - a new party called the Sri Lanka Podujana Peramuna - was expected to win by a large margin with about 80 percent of the votes counted, clinching the majority of the 225 seats in Parliament for Mahinda to return as prime minister. The Rajapaksas were hoping for a two-thirds majority that will allow them to make a much debated constitutional amendment, giving them the power to revert to an all powerful executive presidency system. Amid the coronavirus pandemic and political apathy created by a divided opposit
Government, not developer, owns undeveloped Island off Key West: judge


"Rags2Riches" rules after debuting on the charts dated Aug. 1.
Gideon leads Collins, 47 percent to 43 percent, with 6 percent of voters undecided, according to the survey.


U.S. Defense Secretary Mark Esper expressed concerns about Beijing's "destabilizing" activity near Taiwan and the South China Sea in a call with Chinese Defense Minister Wei Fenghe, the Pentagon said on Thursday. The call comes as U.S.-China ties have rapidly deteriorated this year over a range of issues including Beijing's handling of the coronavirus, telecommunications equipment maker Huawei [HWT.UL], China's territorial claims in the South China Sea, and a clampdown on Hong Kong. "Secretary Esper also communicated the importance that the PRC (People's Republic of China) abide by international laws, rules and norms and meet its international commitments," Pentagon spokesman Jonathan Hoffman told reporters, adding that the call lasted for an hour and a half.


Lauv released his debut album, How I'm Feeling, on March 6. Just a few weeks later, the world began to shut down due to the coronavirus pandemic. Lauv is a singer-songwriter whose intimate, downtempo pop has made him a go-to artist on streaming platforms and as a featured voice for artists like Troye Sivan, BTS…

RELATED ARTICLES
Kylie Minogue sets new career-high marks with her new single "Say Something."
In an exclusive set of interviews with three different Latin directors, Billboard talks about the new normal, working with social distancing, and the future of animated videos.
Michael Thompson, 69, is serving a 40- to 60-year sentence for charges that stem from a marijuana sale in 1994. His advocates say his punishment was excessive.


Speaker Nancy Pelosi has sharply criticised Donald Trump for suggesting he will "probably" accept the Republican presidential nomination in a speech at the White House, an unprecedented move that could open Trump administration aides up to an array of federal ethics crimes."You don't have political events at the White House," Ms Pelosi, the longtime California Democrat, said in an interview with MSNBC on Wednesday. "You can't do it."


High Fidelity star Zoë Kravitz is thanking her castmates, crew and fans following Wednesday's cancellation of her Hulu series after one season. "I wanna give a shout out to my highfidelity family," the actress said on Instagram, along with a slideshow of photos from the series. "Thank you for all the love and heart you […]


This version, featuring Colin Firth as the haunted uncle, hits the same notes as the 1911 novel and previous films, and that's fine for this uncertain moment.
While the protests in downtown Portland have largely been peaceful, there have been violent offshoots in other parts of the city this week.


Top congressional Democrats and White House officials will try again on Thursday to find a compromise on legislation that would enable Congress to come to the aid of Americans reeling from the effects of the COVID-19 pandemic. As talks neared the end of their second week, the four principal negotiators appeared to be near agreement on some topics, but still trillions of dollars apart on major issues including the size of a federal benefit for tens of millions of unemployed workers. "We're trying to get a deal that's good for the American public and American workers," Treasury Secretary Steven Mnuchin told reporters after nearly two hours of talks on Wednesday.


Mark Hanretty calls for ice rinks to be opened to elite athletes amid coronavirus restrictions.
In 2015, Hamilton opens on Broadway.
The election came after months of debate over whether complaints over the workplace environment at the museum could be addressed through top-down reforms, instead of collective bargaining.
States are opening back up, but some still require or recommend visitors self-quarantine for two weeks. Find out where.


DC Comics sparked an outcry on social media with its special announcement about an upcoming FanDome event.


The horror comedy "Jennifer's Body," starring Fox as a demon who eats boys, showed me the value of teen scream queens when I needed it most.
The indictments mark the first criminal action prosecutors have taken against company managers after ICE took close to 700 workers into custody last year during a massive raid on food processing plants.


The same week that presumptive Democratic nominee Joe Biden formally canceled plans to give a convention speech in Milwaukee, the Democratic National Convention Committee detected three positive cases of COVID-19 at the site. "As testing increased this week, our system detected three cases which have been reported to the health department and given instructions to self-isolate," an aide to the convention told The Daily Beast. The aide confirmed that those individuals tested positive. Officials involved in convention planning say the decision to not host speeches from the site were not directly related to the positive test results there. But they did say that those tests underscored, for organizers, the risks that were inherent in hosting a convention in the midst of a pandemic. "The reason why they told folks to not travel is we'd been talking to health officials about it. And once we got the guidance from health officials that the pandemic was getting worse, we listened to them," said a top DNC official. For months, organizers had held on to the possibility of Biden addressing a crowd in Wisconsin, even as they dramatically cut back plans to have a traditional convention there. But on Wednesday, Democratic National Committee Chairman Tom Perez and convention CEO Joe Solmonese released a statement announcing the decision to go entirely virtual, citing ongoing desires to follow the same public health- and science-based standards they've maintained are important through the process. The join
"Nabokov's job in the book is to make you like the monstrous Humbert Humbert. In the 1960s readers were too swinging to see how evil he was and now readers are too prudish to see how charming he can be."
In the Iranian filmmaker's "Certified Copy" and "Close-Up," appearances deceive. You wind up questioning everything.
Keke Palmer is set to host the 2020 MTV Video Music Awards, which are slated for Aug. 30 at Barclays Center in Brooklyn.
PBS leads the nominations for the 41st annual News & Documentary Emmy Awards, as it usually does, scoring 48 noms to top its closest rival by even more than last year. But there's a shakeup for the No. 2 spot among networks and platforms as CNN doubled its 2019 noms haul to 30. Read the […]


Suggested reading from critics and editors at The New York Times.
Kanye West's proposed running mate, Michelle Tidball, is described as a "biblical life coach" and, like the rapper, she appears to have no experience in politics.
David Ayer's generic gangland thriller presents a cartoonishly exaggerated showdown between good and evil.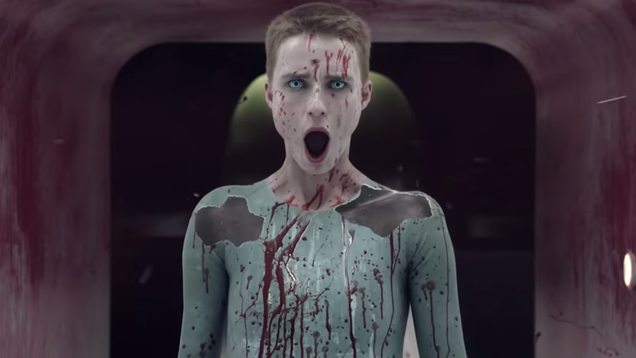 Ridley Scott's got plenty of irons in the fire these days, from a Gladiator sequel to a Gaga-starring Gucci thriller to FX's adaptation of Don Winslow's The Cartel trilogy. He's also got Raised By Wolves, an HBO Max sci-fi series about androids in a post-apocalyptic future that will mark his American TV directorial…

Read more...


A complete timeline of Gigi Hadid and Zayn's relationship, from the "Pillowtalk" video to breaking up and getting back together, and pregnancy!
Viewers complained after a racial slur was used in a TV news report last week.


Melina León's beautifully composed film follows a woman whose baby was stolen from her after child birth.
This Princeton professor was going to write a biography of James Baldwin. A violent encounter between the police and a Black man put his book on a different track.
The region has now recorded more than 206,000 deaths, approximately 30% of the global total.



RELATED ARTICLES
The Pentagon is distancing itself from President Trump's claims about the Beirut blast that killed more than 100 people.Trump on Tuesday said his unnamed "great generals" told him they thought the massive explosion was a "terrible attack." In the early aftermath, there was speculation that the catastrophe was intentional, but it the consensus quickly became that it was almost certainly accidental -- albeit brought on by neglect and mismanagement -- and not linked to any foreign power, proxy forces, or terrorist organizations. Defense Secretary Mark Esper and other department officials affirmed they believe it was an accident, as well.The president hasn't repeated his claim from Tuesday, possibly indicating he understands there was no basis for it. But that's what's raised some eyebrows, considering he said he got the information from unnamed high-ranking military officials. A senior Pentagon official, however, told The Associated Press on Wednesday they had "no idea" what Trump was referring to with his comment, leaving some to wonder if it came out of thin air. So did Trump make it up that US generals told him Beirut was bombed? -- Kate Brannen (@K8brannen) August 5, 2020More stories from theweek.com Republicans offer $400/week unemployment benefits, but stimulus bill talks remain divided New Lincoln Project ad crowns Jared Kushner 'Secretary of Failure' Pence calls Chief Justice John Roberts 'a disappointment to conservatives'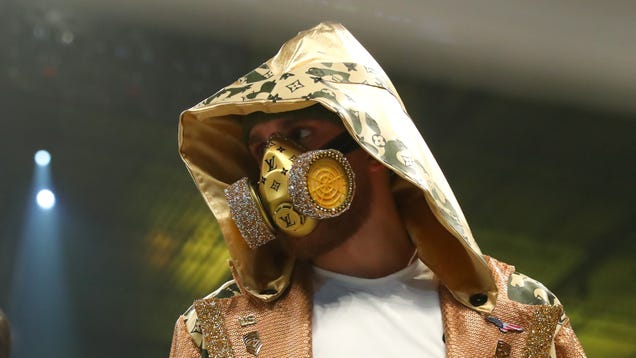 Human distraction Jake Paul continues to be extremely distracting tonight, as ABC News reports that the FBI has raided his California home, apparently seizing several guns, including, we find ourselves unable to resist quoting verbatim, "a long gun propped up against a hot tub in the backyard."

Read more...


Rappers, comedians, influencers - and they're doing it all from the backstreets of Bradford.
The film would see Hanks reuniting with his Forrest Gump director, Robert Zemeckis.
"Groundhog Day" for when every day feels the same, "Candyman" for when they feel like a nightmare: Watch them while you can in August.
Selena Gomez is a woman of many talents… but if the trailer for her new HBO Max series is any indication, cooking is not one of them. (Not yet, at least.) The streamer on Wednesday unveiled a full-length promo for Selena Chef, Gomez's unscripted culinary series that will drop Thursday, Aug. 13. In each […]



RELATED ARTICLES
NBCUniversal's Peacock announced that all eight Harry Potter films will be available to stream in windows starting later this year and rolling into 2021 -- including on Peacock's free, ad-supported tier. The octet of movies based on J.K. Rowling's famed fantasy book series is set to roll off HBO Max as of Aug. 25, after […]


At This Theatre shares the stories of historical theatres in Times Square and beyond.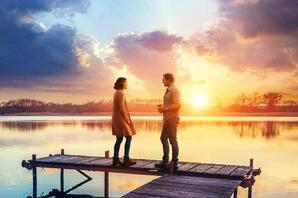 Want to know what's coming soon to digital and what to watch right now on FandangoNOW? Here is your weekly guide to the latest releases:   What are the latest new releases to watch right now? Based on the bestselling self-help book by Rhonda Byrne, The Secret: Dare to Dream is now available for a premium digital rental as a Home Premiere release. The romantic drama stars Katie Holmes as a widowed single mother and Josh Lucas as a mysterious new man in her life. Sasie...

Read More

Read Comments


Suggested reading from critics and editors at The New York Times.
Louis Gossett Jr. plays a musician with Alzheimer's disease whose new nurse helps him reach back into his past.
(LOS ANGELES) — Rapper Megan Thee Stallion said Monday that she had gunshot wounds in both feet and gave new details about the shooting earlier this month that she called "the worst experience of my life" in an emotional online video. "I was shot in both of my feet, and I had to get surgery…
Zimbabwean film Cook Off, a romance about a struggling single mother who finds love during a cooking competition, premiered on Netflix on Monday, a debut that its makers hope will propel the country's small film sector to global audiences.


Movie Details