Trump said his administration is defeating "Marxists" in his July 4th speech and defended his coronavirus response despite record high cases.



RELATED ARTICLES
Neil Young is speaking out against Donald Trump for using his music during the president's Mount Rushmore event in South Dakota.
Have you heard? Hamilton debuted on Disney Friday.

RELATED ARTICLES
John Legend brought his emotional ballad 'Never Break' to 2020's 'Macy's 4th of July Fireworks Spectacular' on NBC.
The protesters ran into the sand but caused no issues, said a police department spokeswoman.



RELATED ARTICLES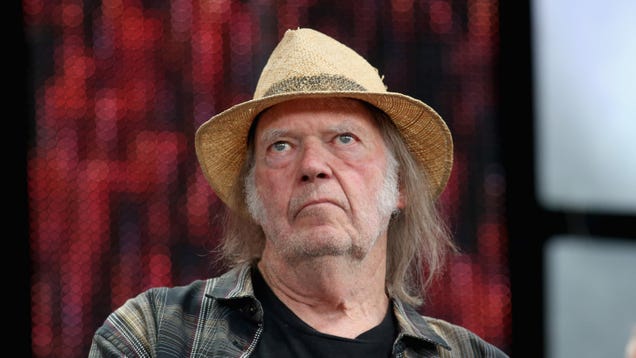 Neil Young has never been shy about letting the world know who can, in his opinion, go fuck themselves. In the past, that august list has included everybody from record executives, to any number of former collaborators, to all who dared speak against the power of Pono. But these days, it's mostly just the one guy who…

Read more...


Stacey and Mary Anne's trip to Sea City with the Pike family (yes, "Pike" as in Mallory Pike) is almost derailed by Scott the Lifeguard. Almost.
Drew, Portia, and Elliott have all hit their rock bottoms, but Dory is just "freakin' lucky."
The original production, directed by Peter Hunt, opened at the 46th Street Theatre March 16, 1969.
COVID-19 has a proven antiviral remedy called Remdesivir, but buying up three months' worth of the drug's global supplies has put the United States in the crosshairs of international criticism, making America look both heartless and hypocritical.


Voters in Tokyo went to the polls on Sunday to elect their governor, with incumbent Yuriko Koike forecast to clinch a victory, as Japan's capital struggles with rebounding coronavirus infections and prepares for next year's Olympics. The metropolis accounts for 11% of Japan's population, but has represented half of the country's daily infections in recent weeks. Koike, who became Tokyo's first woman governor in 2016, saw her popularity surge this year as her straight-talking approach to the outbreak won the public's support.


"Ding ding. We are in the ring, America."
Florida reported 11,458 new coronavirus cases Saturday, it highest daily tally yet, nearly tying New York's high of 11,571 in April.


Ghislaine Maxwell's home sits at the end of a narrow, half-mile dirt driveway.

It's lined with 'No Trespassing' signs and barred by a padlocked metal fence.

A stone stands near the gate with the words 'Tucked Away.'

On Tuesday (July 2), Maxwell was arrested on charges she lured girls as young as 14 years old for the late and disgraced financier Jeffrey Epstein to sexually abuse.

Maxwell had been hiding out in style since December.

A listing of her Massachusetts home said it had cathedral ceilings, a floor-to-ceiling fieldstone fireplace, and a 'wall of glass' overlooking the 156 acre property.

The FBI scorned her choice of getaway spot in the home that officials said she purchased for $1 million in cash.

"We learned she had slithered away to a gorgeous property in New Hampshire, continuing to live a life of privilege while her victims live with the trauma inflicted upon them years ago. We moved when we were ready and Miss Maxwell was arrested without incident. Like Epstein, Miss Maxwell chose to blatantly disregard the law and her responsibilities as an adult, using whatever means she had at her disposal to lure vulnerable youth into behavior they should never have been exposed and which creates lasting harm."

Maxwell's home seems to have been secluded enough to keep her out of sight in Bradford, a small town of less than 2,000 people.


From career milestones and new music releases to major announcements and more, Billboard editors highlight the latest news buzz in Latin music every week.
Ghislaine Maxwell, the British socialite and one-time associate of Jeffrey Epstein, was arrested by the FBI on Thursday, July 2, on charges that she assisted Epstein's sexual abuse of minors and helped him groom young girls.

She was arrested at a luxurious New Hampshire home that was sold in December 2019 for approximately $1 million via Four Seasons Sotheby's Realty. The listing has since been removed from the Sotheby's site. Maxwell purchased the house using cash through a "carefully anonymized LLC," according to authorities.

The indictment of Maxwell alleges that, between 1994 and 1997, she "facilitated Jeffrey Epstein's access to minor victims by… inducing and enticing, and aiding and abetting the inducement and enticement of, multiple minor victims." Maxwell has denied any wrongdoing.

This drone footage shows the spectacular property, near the small town of Bradford. Credit: Gaba Shakour via Storyful




Shannon LaNier, a TV host in Houston, is pictured in a photo in Smithsonian Magazine alongside his direct ancestor, Thomas Jefferson.


A leading historian, he wrote and taught in defense of the French language and its heritage and against "globish English."
Despite local news outlets and independent fact checkers debunking claims of a flag burning planned for July 4th, some protesters still showed up.


Likeability matters. It's not everything, of course, and Joe Biden has weaknesses. But the 2020 contest is not a race between two people with similar high negative ratings, and that may matter to the public in November — it certainly could help explain Biden's lead in the polls.


The president will leave the playing field to Pence and the administration's public health officials.


Singer recently attended a party with Donald Trump Jr.'s girlfriend Kimberly Guilfoyle who has tested positive for coronavirus.
A video of a New Jersey woman calling the police on her black neighbours went viral and eventually spawned a protest outside the woman's home.The incident occurred on Monday when Fareed Nassor Hayat, an attorney and a professor of law at City University of New York, and his wife, Norrinda, were in the backyard building a stone patio.


Trump's order says the "National Garden of American Heroes," should feature Harriet Tubman, Billy Graham and Frederick Douglass among others.


These journeys of the imagination explore what it means to be human.
"Hamilton" star Daveed Diggs joins "CBS This Morning" to discuss a powerful new video questioning the meaning of the Independence Day holiday for Black Americans, and how Frederick Douglass' July 4 speech resonates today.


Fighter jets, stealth bombers, attack drones and air-traveling missiles all need to "operate at speed" in a fast-changing great power conflict era. What that means is that "sensor to shooter" time (how fast data can go from a sensor to a war-fighter) needs to be drastically sped up. Without that speed, warfighters won't be able to react as quickly to threats and it will be harder to win.


The protesters were sprayed with pepper spray and 15 people were arrested during the demonstration on Friday.


The crew members of Amazon Prime Video's television adaptation "The Lord of the Rings" and Netflix's upcoming take on Japanese animated series "Cowboy Bepop," have both been granted permission to enter New Zealand to begin or resume production, along with five other projects. According to New Zealand media website Stuff, the Ministry of Business, Innovation […]


Saroj Khan, a top Bollywood choreographer, died of cardiac arrest in a Mumbai hospital on July 3, her family said.

RELATED ARTICLES
John Legend, The Black Eyed Peas, Lady A and more will perform during NBC's 44th annual Macy's 4th of July Fireworks Spectacular on Saturday (July 4).
Khan choreographed more than 2,000 songs in her career spanning more than 40 years
India Ferrah knows that a surefire way to deflect negative attention is to start bringing up some old drama.
Take a look at some of the week's biggest music happenings, including Beyonce being honored at the 2020 BET Awards.
From Madame Gandhi's stunning new music video, to an R&B jam courtesy of Abisha, check out some of our favorite new releases this week.

RELATED ARTICLES
No movie theaters, no problem. Here's the best streaming content — movies, series, documentaries and more — from the first half of the year that you can watch from the comfort of your couch.


Earlier this year, British singer Duffy reemerged after a lengthy, mysterious absence. We found out in a lengthy essay that the singer had been kidnapped and raped, but now, she's using her platform to help victims. In an open letter, Duffy is asking Netflix CEO Reed Hastings to remove the Polish film 365 Days, a…



RELATED ARTICLES
A longtime sportswriter, he collaborated with Hank Aaron, Bob Gibson and Mike Piazza on their autobiographies. "I was there," he once said, "to make the subject more literary."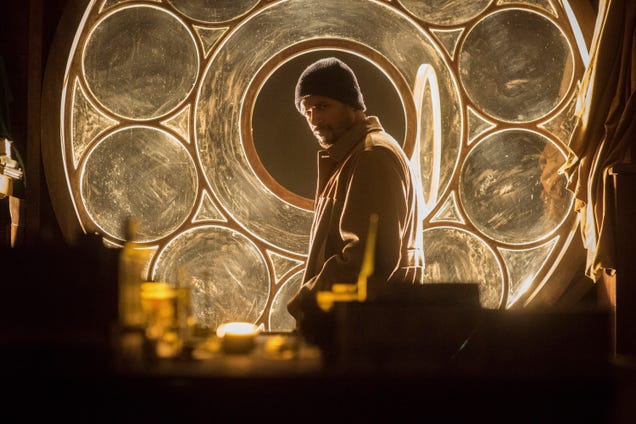 In these uncertain times (as the TV ads say), it's not unusual for popular entertainments to acquire a relevance that might not have been entirely intended when they were conceived. Such is the case—sort of—with "A Small Town." I'm sure some of what this Twilight Zone episode is about was always part of the plan for…

Read more...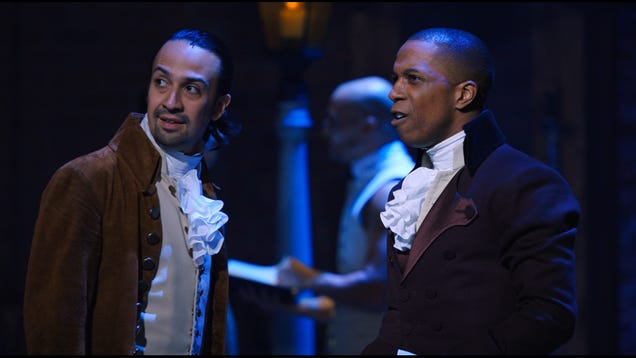 Today, the world knows a lot more about the intensity of Jonathan Groff's enunciation than it did yesterday. Over the course of two performances in 2016, nine cameras captured Hamilton, Lin-Manuel Miranda's juggernaut musical retelling of the life of America's first Secretary of the Treasury, in intimate detail.…

Read more...


The tragic history of "I can't breathe." Why you can have a kid or a job right now, not both. How Brooklyn Drill went global. Farewell, Carl Reiner. And more.
A mutation of coronavirus able to spread more easily may have emerged, America's top infectious disease expert has warned as Texas made mask-wearing in public mandatory. Dr Anthony Fauci, who sits on the White House coronavirus task force, said there is data to suggest the existence of a new mutation of Covid-19 which is more "transmissible". He cautioned that scientists are still trying to confirm its existence and it does not appear to be more damaging for people who catch that version. However the potential existence of a mutation which spreads more easily is a cause for concern as the United States grapples with record highs of new daily coronavirus cases. Texas, one of the states seeing a surge in both case numbers and hospitalisations, announced new restrictions ordering the use of face masks in certain situations. Texans in counties with 20 or more Covid-19 cases - the vast majority of the state - must have their nose and mouth covered in outdoor public spaces or a building open to the public.


Disney is streaming a live-capture film of "Hamilton." It's just the latest chapter in a deepening relationship between the company and the musical's creator.
She says it "eroticises kidnapping and distorts sexual violence and trafficking as a 'sexy' movie."