14 years later, Kazakh TV talking head Borat is once again dispatched to the United States to report on the greatest country in the world.Release Date: Oct 23, 2020
Go behind the music as Bruce Springsteen and The E Street Band record together live for the first time since Born In The U.S.A. in this intimate documentary that captures reflections on love, loss, and the way music has shaped Bruce Springsteen's life.Rated: Not RatedRelease Date: Oct 23, 2020
Debbie Allen directs and choreographs the new movie, featuring an original score by Parton herself.

RELATED ARTICLES
A New York appeals court on Thursday upheld the dismissal of state fraud charges against Paul Manafort, saying that reviving the case against U.S. President Donald Trump's former campaign chairman would violate double jeopardy rules. In a 4-0 vote, the intermediate-level Appellate Division rejected Manhattan District Attorney Cyrus Vance's claim that his case against Manafort warranted an exception to a state law against trying him twice for the same conduct.



RELATED ARTICLES
Former Democratic presidential candidate Pete Buttigieg was back on Fox News on Thursday night ahead of the final presidential debate, where he faced questions about the recent stories alleging misconduct by Joe Biden's son, Hunter Biden. "It's not even clear what [they're] claiming it adds up to," Buttigieg said of Biden's opponents and the new claims. "They're just kind of saying, 'oh, there are questions.'"Host Bret Baier jumped in to clarify that the unsubstantiated allegation is that Joe Biden was "discussing all of his business deals" with his son."If they want to make this about the business deals of a government official, let's talk about the president of the United States having a secret Chinese bank account," Mayor Pete shot back. "That's not like something somebody said that used to work with somebody related to the president in email, that's a matter of documented fact. And they won't even tell us what bank it's with!"Buttigieg concluded, "I'm pretty sure that bothers Americans a lot more than what [the Trump campaign] is trying to whip up for the last 12 days of this election season." Watch the zinger below. Buttigieg: If they want to make this about the business deals of a government official, let's talk about the President of the United States having a secret Chinese bank account pic.twitter.com/kgQ7uspaOy -- Acyn Torabi (@Acyn) October 22, 2020More stori
Robert Zemeckis takes Roald Dahl's dark, macabre novel for a spin, and winds up with a lot of sound, fury, and an over-the-top Anne Hathaway
President Trump and CBS anchor Leslie Stahl sparred over the Hunter Biden laptop revelations during an interview that was to be aired Sunday on 60 Minutes but was instead uploaded directly to social media in an unedited form by the White House on Thursday.A former business partner of Hunter Biden, Tony Bobulinski, provided the Senate Intelligence Committee on Wednesday with documents exposing the business relationship between the Biden family and now-defunct Chinese oil company CEFC. Bobulinski said in a statement that Hunter Biden and uncle James Biden "aggressively leveraged the Biden family name" in their business dealings.Additionally, the New York Post revealed a trove of documents purportedly discovered on a laptop belonging to Hunter Biden. The FBI is in possession of the laptop and is using it as part of a money laundering investigation that began last year.The president dug into the allegations during his interview with Stahl, which was originally set to be aired on Sunday. This exchange between Trump and Lesley Stahl is insane. She repeatedly insists the Biden laptops "can't be verified" so reporters shouldn't talk about it. Trump asks her why it can't be verified. Her answer: "Because it can't be verified." pic.twitter.com/cf9hcSGnrm -- Anders Hagstrom (@Hagstrom_Anders) October 22, 2020"This is the most important issue in the country right now?" Stahl asks about two-thirds of the way into the interview."It's a very important issue to
Little Big Town in a cave, Ashley McBryde in a barn, and Shania Twain in … a Charlie Chaplin museum?

RELATED ARTICLES
All the characters, normies, and public figures in the order they appear in Sacha Baron Cohen's Subsequent Moviefilm.

RELATED ARTICLES
Movies, podcasts, cemetery walks and more: Our guide to enjoying a socially distant fright fest.
Michael Powell's disturbing chronicle of a murderous filmmaker was ahead of its time, influencing Martin Scorsese, Brian De Palma and Kathryn Bigelow.
Senator appeared to keep his hand in his pocket while walking around the Capitol


In a rousing speech before the Citizens Bank Park in Philadelphia, former President Barack Obama lambasted the Trump administration and urged the Democratic faithful to turn out in droves to elect Joe Biden. 


The three-day event will use cutting-edge technology to bring the live theatre experience online.
The 15-year-old student said she was told to change after wearing a shirt that said "Homosexuality is a sin" to a classroom where "a pro-homosexual symbol" was on display, according to court filings.


Imagine finding a snake in your house. Not a stretch in Florida.


'There must be accountability for the lying and deaths — this is just the start,' says anti-Trump conservative group


I wouldn't say it's good, but it's definitely big.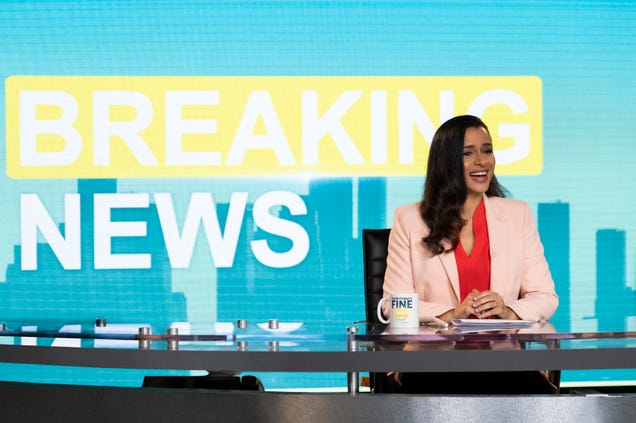 Sarah Cooper has built a social media empire on the back of her Trump lip-sync TikTok videos, and lately she's been parlaying that into a regular media empire in the form of a guest-hosting spot on Jimmy Kimmel Live! and an upcoming Netflix variety special called Sarah Cooper: Everything's Fine. Today, Netflix…

Read more...


Looking for a book that will scare the pants off you? We've got some suggestions.
Whoopi Goldberg! Megan Thee Stallion! Jon Hamm! Other people!
"You know that's not true."

RELATED ARTICLES
The number of Americans filing new jobless claims has declined to less than 800,000 for the first time in seven months.The Labor Department on Thursday said that 787,000 Americans filed new jobless claims last week, a decline of 55,000 from the previous week's revised level. This was significantly below the 875,000 claims economists had been expecting, CNBC reports. It's also the first time since the middle of March that the number of claims has been below 800,000, CNN notes.Additionally, the number of continuing claims declined by about 1 million to 8.37 million claims, according to CNBC. Thursday's report came after last week, the number of new jobless claims unexpectedly rose to the highest level in almost two months.At the same time, CNN notes that "23.2 million Americans received some form of government jobless benefits in the week ended October 3." The number of new jobless claims has also still yet to fall below 695,000, which was the record for most claims filed in one week prior to the COVID-19 pandemic."Some recovery is better than no recovery, but we want this to be stronger," Evercore ISI managing director and policy economist Ernie Tedeschi told The New York Times. "It's at risk of getting knocked off its slow momentum if we get another shock, another wave of the virus." More stories from theweek.com The left embraces rigging democracy The greatest risk for a Biden administration A new constitution? Be careful what you wish for.


The special chronicles landmark events and forgotten heroes of the LGBTQ civil rights movement.
The Fall Reunion Reading Series kicks off with Dominique Morisseau's play.
Lauren McCluskey had reported harassment to police more than 20 times


The drones could be used to deliver medical or emergency supplies, or even messages if traditional communications are down.


The former national security adviser H.R. McMaster's new book, "Battlegrounds," examines recent foreign policy and charts a path forward.
The Canadian government and the province of Alberta are launching a pilot program to test eligible returning travelers for COVID-19, allowing them to leave quarantine once they receive a negative result, Alberta Premier Jason Kenney said on Thursday. The move could potentially bring relief to the country's struggling airline and tourism industries, which have lobbied the federal government to ease travel restrictions and a strict 14-day quarantine rule. Canadian citizens, permanent residents, foreign nationals allowed entry into Canada and essential workers with no symptoms can volunteer to get tested at the Calgary International Airport and one land border crossing starting Nov. 2.


"In plainer terms, we read literature to have a good time."
The site-specific dance piece unveiled the newly renovated Park Avenue tower, designed by Tony Award winner David Rockwell.
The star appeared in Follies and served as an associate choreographer on several productions.
In a cutthroat business, style opens doors, but behind them are observations about cultural identity — and a touch of camp.
After two liver transplants, he founded an institute to increase awareness. He and his father, Robert Redford, also championed environmental films.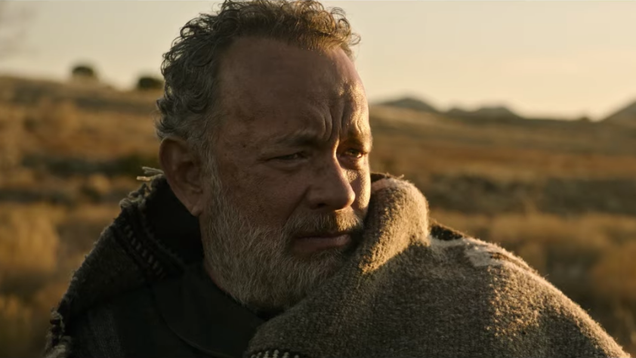 "Extra, extra!" cries Tom Hanks in News Of The World, Paul Greengrass' movie about a news cowboy who performs the news for news-hungry villagers in the years following the Civil War. No, you got us, he doesn't say "extra, extra!" but the image nevertheless sweeps us back to a time when the news didn't instantly fill…

Read more...



RELATED ARTICLES
Fourteen years after the comedian turned a fake foreign journalist into a cultural touchstone, his gonzo character comes back to take on Trump's America — and wins
Video of the incident has been viewed hundreds of thousands of times on social media.


"Explicit photos and emails purportedly belonging to Hunter Biden were circulating in Ukraine last year at the same time that Rudy Giuliani was searching for dirt there on former Vice President Joe Biden," Time reports, citing two people approached with the material in May and September of 2019. "The two people said they could not confirm whether any of the material presented to them was the same as that which has been recently published in the U.S.," or whether any of the documents were authentic.One of the people said when the New York Post published a story about material purportedly taken from a water-damaged laptop left at a Delaware repair shop, "it brought back memories of the same information that was being introduced to us a year ago." The second person told Time the material was offered for sale at a price of $5 million, with the unidentified seller looking to sell it to Republican allies of President Trump, but "I walked away from it, because it smelled awful."In January, the U.S. cybersecurity firm Area 1 reported that Russia's GRU military hackers had broken into the computer systems of Burisma, the Ukrainian energy company Hunter Biden worked for. Selling pilfered private information is so commonplace in Ukraine now it's the "national sport," said Igor Novikov, a former adviser to Ukraine's president, and it really exploded when Giuliani put out the call for dirt on the Bidens. One of the people Giuliani worked with, Andrii Derkach, has been identified
This narrative debut by the directors Lydia Dean Pilcher and Ginny Mohler tells the true story of the factory girls who suffered from misleading information about radium.
Shot in 2012, the documentary observes high schoolers in Flint, Mich., as they prepare for their prom.
In "A World Beneath the Sands," Toby Wilkinson details the hundred years when many of the great discoveries of ancient Egypt were made, by Europeans.
President Donald Trump is preparing to level a fusillade of allegations against Joe Biden and his son during Thursday's debate. Here's what we know.


Documentary on the making of a new Bruce & the E Street Band album is part love letter, part eulogy and part joyous rock 'n' roll celebration
What better way to get ready for Halloween than reading a horror-filled book? Here are four tomes to check out, from Joe Hill to Joyce Carol Oates.        
From Halloweentown to Twitches, there's plenty of spooky fun to be had.
Broadway theatres have been shut since March, a fact reflected by this year's pared-down nominations.
"Mantel Pieces" compiles nearly 30 years of the author's work for The London Review of Books.
For Lucille Ball completists, the release of Life with Lucy (1986), her ill-fated final sitcom, is most welcome. I Love Lucy/The Lucy-Desi Comedy Hour (1951-60), The Lucy Show (1962-68), and Here's Lucy (1968-74) kept her on the network airwaves nearly constantly for a quarter of a century, but her return to theatrical features with Mame (1974) flopped badly, with Ball singled out for atypically harsh reviews. After that she did annual television specials for a few years, and was a frequent presenter at award shows. In November 1985 she starred in The Stone Pillow, a TV-movie in which she played an elderly homeless woman, and while that program received mixed reviews it did well enough in the ratings to prompt Ball and her (second) husband, comedian-producer Gary Morton, to dip into the sitcom well that had served her so reliably well and for so long....Read the entire review