Billie Eilish delivered her anticipated livestream, which fused reality with virtual environments.

RELATED ARTICLES
A vehicle is believed to have hit the three students, who were walking in the street, and then crashed into a house.


Kansas police are hunting for a man they say abducted his two young daughters from a home where two boys were found dead.Donny Jackson, 40, is believed to be driving a black Honda accord, according to an Amber Alert that was issued Saturday. Cops actually had him in their grasp. Around 12:30 p.m. on Saturday, police stopped his vehicle on Highway 169 near the Oklahoma border, while the girls were in the car, but let him drive on.The reason for the traffic stop wasn't specified but it wasn't related to the abduction. It wasn't until 45 minutes later—when cops got a call from a home in Leavenworth—that they discovered the slain boys and learned that 7-year-old Nora and 3-year-old Aven were missing.The relationship between the boys and the girls is not known, but Jackson's Facebook page contains photos of two brothers posing for first day of school photos.His account is also full of postings denying the usefulness of masks during the COVID-19 pandemic and mocking the Black Lives Matter movement, religious aphorisms, conspiracy theories, and cryptic comments."When you have to lie to the mother's body to carry your seed, do not expect the abomination to succeed," one Sept. 10 comment read."Why do they call it the bible belt?" he wrote on Aug. 31. "Disciplinary action requires a belt occasionally."Read more at The Daily Beast.Get our top stories in your inbox every day. Sign up now!Daily Beast Membership: Beast Inside goes deeper on the stories that matter to you. Learn more.


Venezuelan opposition politician Leopoldo Lopez has abandoned the Spanish ambassador's residence in Caracas to leave the country, more than a year after seeking refuge there to escape house arrest, three people familiar with his exit said. Lopez was jailed in 2014 after leading protests against Venezuelan President Nicolas Maduro, before his provisional release in 2017. From his house arrest, he mentored Juan Guaido, then a young delegate in their hardline Popular Will party.


It's been a minute since music fans have settled in for a new Verzuz battle, but it's time to get ready for the next showdown: T.I. vs. Jeezy.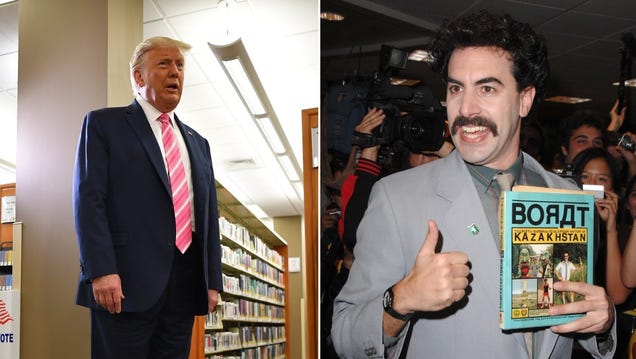 Were we currently living through any other presidential administration/national election cycle/etc., we might accuse Sacha Baron Cohen of dragging the whole American political process into absurdity with the antic surrounding his new film, Borat Subsequent Moviefilm. After all, the Amazon movie, released this weekend,…

Read more...


France recalled its ambassador to Turkey for consultations after Turkish President Recep Tayyip Erdogan said President Emmanuel Macron needed mental health treatment and made other comments that the French government described as unacceptably rude. Erdogan questioned his French counterpart's mental condition while criticizing Macron's attitude toward Islam and Muslims. "What is the problem of this person called Macron with Islam and Muslims?" Erdogan asked rhetorically during his Justice and Development party meeting in the central Anatolian city of Kayseri.


The inside story of how the filmmaker pulled off the low-budget Zoom-based horror film, which featured a socially distanced shoot, had the actors executing their own stunts — and holds a coveted 100 percent fresh rating on Rotten Tomatoes.


Venezuelan opposition leader Leopoldo López escaped from the South American country and was traveling on Saturday to Spain, where he will spend time with his family before eventually heading towards the United States to continue the efforts to outs the Nicolas Maduro regime, sources close to the former political prisoner told el Nuevo Herald.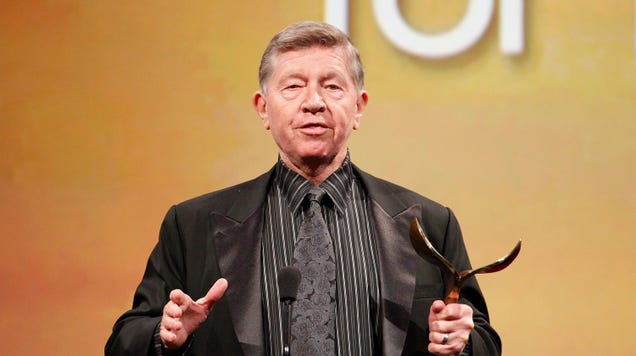 William Blinn has died. A prolific screenwriter whose credits ran the gamut from his creation of '70s detective duo Starsky & Hutch, to doing much of the work in translating Alex Haley's generation-spanning drama of American slavery, Roots, for television audiences, Blinn contributed scripts to some of the most iconic…

Read more...


On the Yahoo News "Skullduggery" podcast, former CIA Director John Brennan said it is "outrageous" for President Trump to talk about inviting Saudi Crown Prince Mohammed bin Salman to Washington.




France on Saturday said it was recalling its envoy to Turkey for consultations after comments by Turkish President Recep Tayyip Erdogan suggesting French counterpart Emmanuel Macron needed a mental health check-up that Paris condemned as unacceptable.


23-year-old Selena Ann Bradley was pregnant with her third child when her body was discovered in William James Hernandez's freezer on Monday.


At the outset of the pandemic, more African Americans in Mississippi were being infected and killed by coronavirus than white people, a disparity that medical experts blamed on racial health disparities. Initially, Black Mississippians made up approximately 60% of the state's cases and deaths, according to the state health department. In roughly the past month, white people have surpassed Black people in the overall reported COVID-19 death toll for the first time since the state health department started publishing data by race in June, according to CNN.


Democratic presidential nominee Joe Biden is "lying to the American people" about his son Hunter Biden's foreign business dealings, claimed Representative Elise Stefanik (R., N.Y.) on Saturday.The House Intelligence Committee member's comments came during an appearance on Fox & Friends Weekend, in which she accused the former vice president of lying when he issued his denial of wrongdoing during Thursday night's presidential debate. Stefanik detailed her experience asking each witness in President Trump's impeachment hearings whether there was a conflict of interest, or an appearance of one, created by Hunter Biden's role on the board of Ukrainian natural-gas firm Burisma Holdings during Joe Biden's time as vice president. All of the witnesses said yes, she recalled.She said the Obama administration "proactively brought this up as a conflict of interest" while preparing former U.S. ambassador to Ukraine Marie Yovanovitch for her Senate nomination. "This is Joe Biden running from his record and trying to wipe away this very clear conflict of interest," Stefanik said."This is not just a Hunter Biden scandal. This is a Joe Biden scandal, and it's not just Burisma. It's also now the Chinese Communist government and the Chinese Communist Party," she added, referring to allegations of a business arrangement between a Chinese company and the Biden family.During Thursday's debate, the former vice president claimed there was "nothing unethical" about Hunter
The dangerous animosities of the past never went away, and have now re-emerged with new force.
He never had a Top 40 pop hit. But his best-known composition became an enduring standard, and he became a mainstay of the outlaw country movement.
A few weeks ago, Mike Espy complained that national Democrats seemed to be throwing in the towel and giving up on his chances of beating Rep. U.S. Sen. Cindy Hyde-Smith in deeply red Mississippi. "They don't think a Black man in Mississippi can win," the former agriculture secretary wrote on Twitter. Keep your eyes on Mississippi.


He is also building a soundstage in Atlanta.

RELATED ARTICLES
A Miami-Dade nurse practitioner and mother of a 2-year-old said she was deliberately exposed to COVID-19 by a Miami physician at their place of work. She has filed a lawsuit against him, the medical office and the hospital that owns the medical office.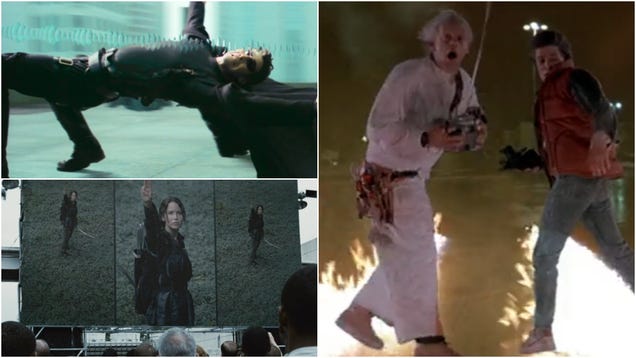 Streaming libraries expand and contract. Algorithms are imperfect. Those damn thumbnail images are always changing. But you know what you can always rely on? The expert opinions and knowledgeable commentary of The A.V. Club. That's why we're scouring both the menus of the most popular services and our own archives to…

Read more...


Plus, watch Solea Pfeiffer sing with the newly formed, all-female orchestra, Broadway Sinfonietta.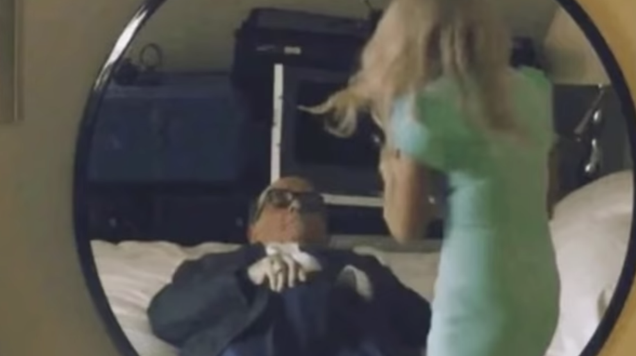 Earlier this week, we wrote about an unsettling scene in Sacha Baron Cohen's new Borat sequel in which Rudy Giuliani, the president's personal attorney, acts like a creep with the "15-year old daughter" of Borat, who he believed to be a young female journalist.

Read more...



RELATED ARTICLES
David Fincher's latest film follows the creation of Orson Welles' magnum opus
"Treehouse of Horror XXXI," which airs on Oct. 18 at 8 p.m. on Fox, opens with an election parody that's not for the faint of heart.