U.S. National Guard troops fanned out to scour the ruins of the devastated town of Paradise on Thursday for remains of victims as 130 people remained listed as missing in California's deadliest wildfire on record, whose death toll has risen to 56.
Former Solicitor General Ken Starr says President Trump's tweets on the Mueller investigation are not presidential and are not helping the US.

RELATED ARTICLES
Saudi Arabia's public prosecutor is seeking the death penalty for five out of 11 suspects charged in the murder of journalist Jamal Khashoggi, his office said on Thursday, as the kingdom tries to overcome its biggest political crisis in a generation.
France on Thursday led calls among European Union states for changes to the draft agreement on Britain's exit from the bloc, adding to uncertainty over the fate of the deal as British Prime Minister Theresa faced an uproar at home.

RELATED ARTICLES
Hundreds of rescue personnel dressed in white overalls are sifting through smoldering rubble and mangled cars, searching for human remains in California's deadliest wildfire. At least 56 people were killed.
Treasurys sanctions came after Saudi Arabia said it will seek the death penalty for five suspects among 11 charged in the killing of the journalist.        

RELATED ARTICLES
With Democrats back in charge next year, the Trump administration may be forced to make concessions to win congressional approval for new trade pact.        
Both of Michael Avenatti's former wives are defending the Los Angeles lawyer after he was arrested Wednesday for domestic violence.        
The "Camp Fire" blaze last Thursday obliterated the Sierra foothills town of Paradise, once home to 27,000 people. Most of the missing in and around Paradise, which lies about 175 miles (280 km) north of San Francisco, are aged over 65. The National Guard contingent, 50 military police officers, has joined dozens of search-and-recovery workers and at least 22 cadaver dogs.


E-cigarette use was up 78 percent among high school students and 48 percent among middle-school students from 2017 to 2018, a new federal report shows.        
A U.S. federal judge on Thursday gave voters in Florida whose signatures on ballots were rejected by county election officials until Saturday afternoon to resolve the challenges as a recount continues in close-fought races for a U.S. Senate seat and governor of the state.
Eight members of the Rhoden family were murdered in cold blood under the cover of darkness. Two and a half years later, four members of another local family who knew them have been arrested for the "calculated" and "vicious" crime.        

RELATED ARTICLES
The Trump administration on Thursday imposed penalties on 17 individuals over their alleged roles in the killing of dissident journalist Jamal Khashoggi.
UK Brexit Secretary Dominic Raab announced his resignation hours after Prime Minister Theresa May won approval from her Cabinet for her draft Brexit agreement with the European Union.
Authorities are investigating the death of a St. Louis ballerina who was found dead in a rural Missouri lake, the state's highway patrol said.
The Education Department is preparing to publish a new set of rules that seek to narrow the definition of sexual misconduct on college campuses, The Washington Post reports, citing people familiar with the matter.

RELATED ARTICLES
Saudi Arabia's foreign minister said on Thursday Crown Prince Mohammed bin Salman had "absolutely nothing to do" with the murder of journalist Jamal Khashoggi, after the public prosecutor said he would seek the death penalty for five suspects.
Gannett's cartoonists from across the country draw their takes on news and politics.        

RELATED ARTICLES

NBCNews.com


Jeff Hill lost his home and all he owned in the Camp Fire, which officials believe destroyed up to 90 percent of the housing stock in the town of Paradise, California. His employer, the Paradise Irrigation District, told him and his coworkers that they


RELATED ARTICLES
Live stream of funeral services for Ron Helus, a sheriff's sergeant killed in the Borderline shooting.        
The U.S. Treasury will announce on Thursday sanctions on 17 Saudis for their role in the killing of journalist Jamal Khashoggi at the Saudi consulate in Istanbul, according to a source familiar with the administration's plans.

CNBC


The president of George Soros' foundation,. blasted Facebook executives. over allegations that the company had funded a Republican-opposition research firm to discredit Soros in part by leveraging anti-Semitic sentiment toward the billionaire liberal
Facebo
There were surprising wins, staggering musical performances, a moment of silence and even a baby gender reveal during the 2018 CMA Awards.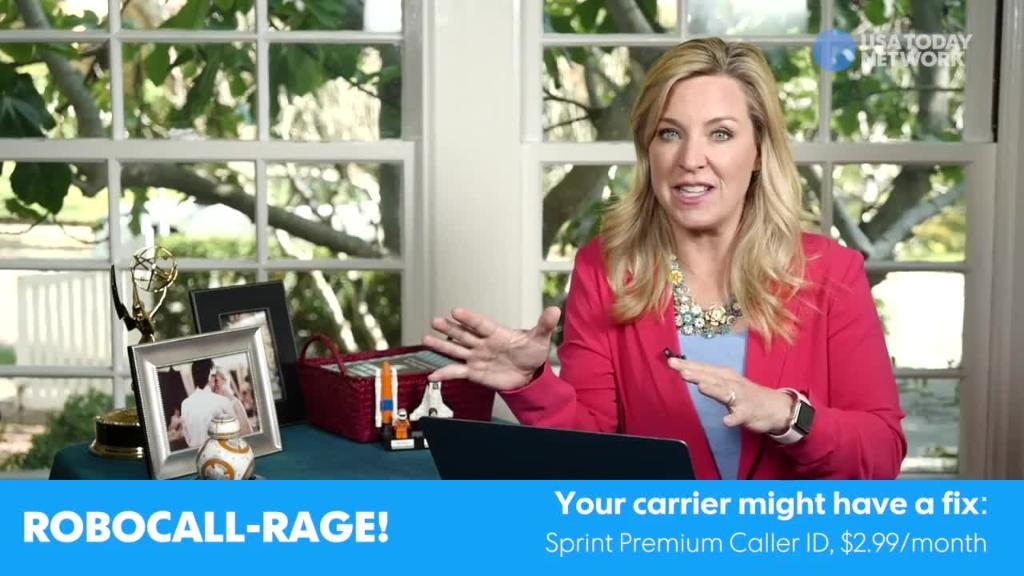 Robocalls are still a plague. We tried out apps, phone features and the Do Not Call registry to stop them         
Facebook has fired a conservative pubic relations firm that was, among other work, digging up dirt on its competitors

Washington Post


... * Winter weather advisory from 4 a.m. to 1 p.m. | Flood watch noon through this evening | School closings and delays *. Key points: In the immediate area, snow and sleet will transition to mostly sleet midday to early afternoon and rain by early to ...

Under the constant threat of a looming wildfire, Thousand Oaks is still shrouded in grief.
People whose mail-in ballots were rejected have until Nov. 17 to correct the error, federal judge decrees        

RELATED ARTICLES
With a 9-month boy and another baby on the way, the 26-year-old security guard was working extra shifts to buy gifts for his son and the child's mother.

Washington Post


President Trump on Thursday lashed out anew at the investigation of special counsel Robert S. Mueller III, calling his team of lawyers "a disgrace to our Nation" and accusing them, without evidence, of threatening witnesses to get answers they want

As thousands of troops arrive to reinforce security at the U.S.-Mexico border, Arizona officials worry migrants will try to storm the border.
British Prime Minister Theresa May said on Thursday she shared the concerns of those who believe a Brexit backstop to avoid a border on the island of Ireland impinges on British sovereignty, but it was an improvement on previous proposals.
Defense Secretary Jim Mattis defended the use of active duty troops on the U.S.-Mexican border, saying that in some ways it provides good training for war.
State laws should require police de-escalation. That could have saved uniformed security guard Jemel Roberson, who was shot and killed by an officer.        
The 2018 Latin Grammy Awards, lawsuits pile up ahead of Florida's recount deadline and more things to know to start your Thursday morning.        

KABC-TV


Michael Avenatti, the outspoken attorney who represents porn star Stormy Daniels in her legal battles against President Donald Trump, was arrested on suspicion of domestic violence in Los Angeles, police said. The alleged incident occurred Tuesday and
Michael Avenatti, Stormy Daniels' Lawyer, Ar
Garth Brooks called for a moment of silence for the Thousand Oaks shooting victims at the 2018 Country Music Association Awards.        
Defense Secretary Jim Mattis defended the use of active duty troops on the U.S.-Mexican border, saying that in some ways it provides good training for war.
A Mexican man was executed in Texas on Wednesday for bludgeoning his 42-year-old wife and two children to death with a sledgehammer at their home in 1992, the state said.

Wall Street Journal


LOS ANGELES—Attorney Michael Avenatti was arrested Wednesday on a charge of domestic violence, according to the Los Angeles Police Department. The Associated Press reported that Mr. Avenatti was released from police custody. His bail was set at ...
Stormy Daniels lawyer Michael Aven
Police in the US state of Ohio arrested a husband and wife and their two sons Tuesday over the "meticulously planned" murder of eight people -- seven members of the same family and a fiancee. George Wagner III, Angela Wagner and their sons George Wagner IV and Edward Wagner are accused of carrying out the April 2016 massacre in Peebles, a rural village 80 miles (130 kilometers) east of Cincinnati. "Members of one family conspired, planned, carried out and then allegedly covered up their violent act to wipe out members of another family," Pike County Sheriff Charles Reader told a news conference.



The Hill


The anti-Pelosi insurgents are coalescing around a new strategy in their quest to deny Nancy Pelosi · Nancy Patricia D'Alesandro PelosiPelosi and her opponents voice confidence over Speakership battle House Dems split on how to tackle climate change ...
'Start Here': Nancy Pelosi, Avenatti's arrest and Brexit. What you

NPR


A federal judge in Washington, D.C., is expected to rule Thursday on CNN's lawsuit seeking immediate restoration of Chief White House Correspondent Jim Acosta's press pass. Earlier this week, CNN sued President Trump and other White House officials, ...

A band of House Democrats are determined to oppose House Minority Leader Nancy Pelosi's speaker bid.


The vast majority of elected officials in New York City signed a letter to


Fox News hasn't tweeted in a week. If only the cable news network would hold its poster child Tucker Carlson to the same standards as it does Twitter.        
Fox News, which frequently provides favorable coverage of President Donald



RELATED ARTICLES
WASHINGTON ? House Minority Leader Nancy Pelosi is suddenly in a fight for her