President Donald Trump said he'll be making a "major announcement" on the government shutdown and the southern border on Saturday afternoon as the standstill over his border wall continues into its fifth week.

The White House declined to provide details late Friday about what the president would...



RELATED ARTICLES
At least 20 people were killed and 54 were injured on Friday when a ruptured pipeline exploded in central Mexico as people were trying to fill up containers with fuel, the government of Hidalgo state said.
The decision by Democrats, and the president's suggestion that he would have an announcement on Saturday, were the first indications of possible movement over the shutdown.
U.S. Sen. Mitt Romney of Utah says he supports President Donald Trump's push for a border wall that has led to a government shutdown and questioned why Democratic House Speaker Nancy Pelosi won't agree to "another few miles" of barriers. (jAN. 18)        
Over the past few days, the political gridlock that's led to the longest government shutdown in US history has devolved into a tit-for-tat between House Speaker Nancy Pelosi and President Donald Trump.
Justice Department attorneys are continuing to work on cases to seize land from property owners along the US-Mexico border, despite other cases being put on hold until the government reopens.
Former President George W. Bush took time out of his day to personally deliver some pizza to his Secret Service detail as they continue to go without pay due to the government shutdown. The 72-year-old posted a picture of the kind act on his Instagram page Friday, along with a message for federal lawmakers —...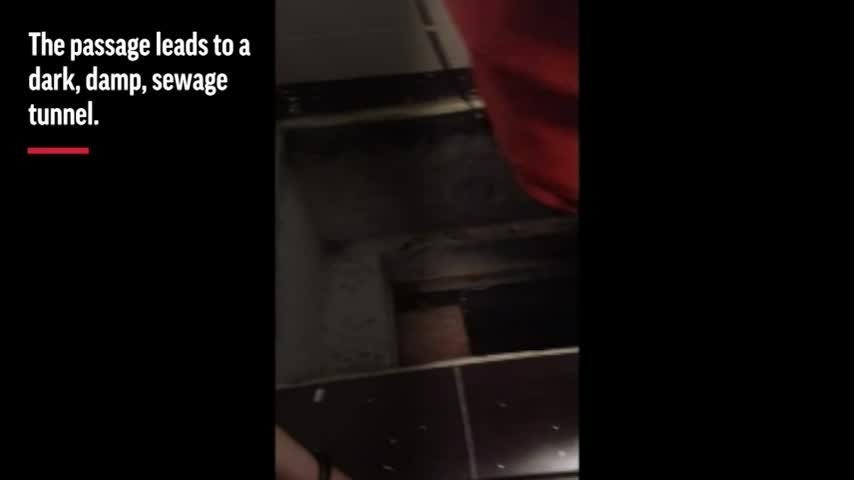 A girlfriend of notorious Mexican drug kingpin Joaquin "El Chapo" Guzman described how the two escaped from Mexican marines by using a hydraulic lift bathtub that led to a sewer tunnel. Prosecutors showed video of the raid and tunnel in court. (Jan. 18)