Follow all the latest from the White House and beyond with our up-to-the minute live blog


This Halloween, a new generation of hosts are keeping alive one of television's oldest gimmicks: costumed goofballs presenting schlocky horror movies.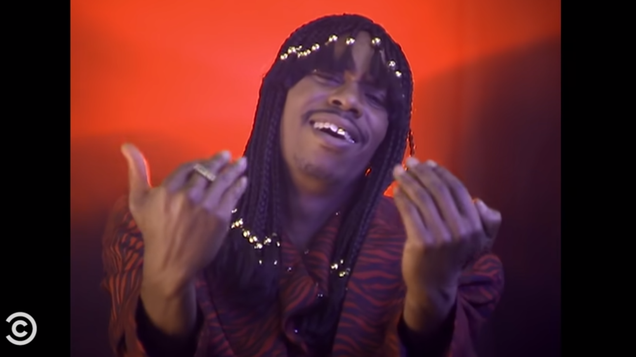 Can you feel that? There it is, right there, on the edge of perception, a distant flickering of intermingled joy and worry. If you were alive and conscious back in 2003, you might recognize it: It's the feeling of a million billion white college kids getting ready to start screaming "I'm Rick James, bitch!" at each…

Read more...


Get more of this exclusive interview with Sarah Silverman by subscribing to It's Not Just You, a new weekly newsletter from TIME editor-at-large Susanna Schrobsdorff. Signup here to get a serving of small comforts and big-hearted advice delivered directly to your inbox. Six episodes into her debut podcast, comedian and actor Sarah Silverman suspects that…
Oliver Laxe gives us the story of humans and nature in crisis in Galicia, with nonactors playing the roles.
Netflix is developing a live-action "Assassin's Creed" TV series as part of a new deal with Ubisoft that will see the streaming service create content based on the hit video game, the companies said Tuesday.The potential show is described as "an epic, genre-bending live-action adaptation" of "Assassin's Creed."  A search is underway for a showrunner for the project, with Ubisoft Film & Television's Jason Altman and Danielle Kreinik serving as executive producers.The "Assassin's Creed" video game franchise launched in November 2007 and has sold more than 155 million games worldwide, one of the best-selling series in video game history. The open-world action-adventure stealth games center on the battle between two secret orders — the Assassins, who fight for peace with free will, and the Templars, who try to achieve peace through order and control — as they use technology to access the memories of Assassins in the past.Also Read: 'Chilling Adventures of Sabrina' Season 4 Gets Premiere Date - Sabrina's Final Battle Begins in First Teaser (Video)Previously, "Assassin's Creed" was adapted into a 2016 film starring Michael Fassbender, which grossed more than $240 million worldwide.Under Netflix and Ubisoft's new agreement, the two will "tap into the iconic video game's trove of dynamic stories with global mass appeal for adaptations of live-action, animated, and anime series," per the companies."We're excited to partner with Ubisoft and bring to life the rich, multilayered storytel
Hoda Kotb's second book of quotes, "This Just Speaks to Me: Words to Live By Every Day," has been published at exactly the right time.        


Set to premiere soon on FandangoNOW, Lucky Grandma follows its unlikely heroine as she ends up in the middle of a gang war after an amazing turn of events. Tsai Chin, perhaps best known from the epic family drama The Joy Luck Club, stars as the titular Grandma Wong, a feisty woman who has weathered many storms during her lively years in New York City's Chinatown. Grandma enjoys spending some of her time at a local casino, which is where we find her in our exclusive clip from the clever...

Read More

Read Comments