(First column, 10th story, link) Related stories:
TRUMP CALLS XI ENEMY...
National Farmers Union condemns: 'Making things worse'...
Tariff hike hits beer brewers to book publishers...



Advertise here





(Third column, 6th story, link) Related stories:
Economic storm clouds hovering over global leaders...
Squabbles erupt...
Macron Rips Up Agenda for G-7 in Fit of Climate Fury...



Advertise here


President Trump on Saturday sought to smooth over his prickly relationship with French President Emmanuel Macron as he arrived in France for the G7 summit - telling reporters he loves French wine, hours after threatening to slap tariffs on the export.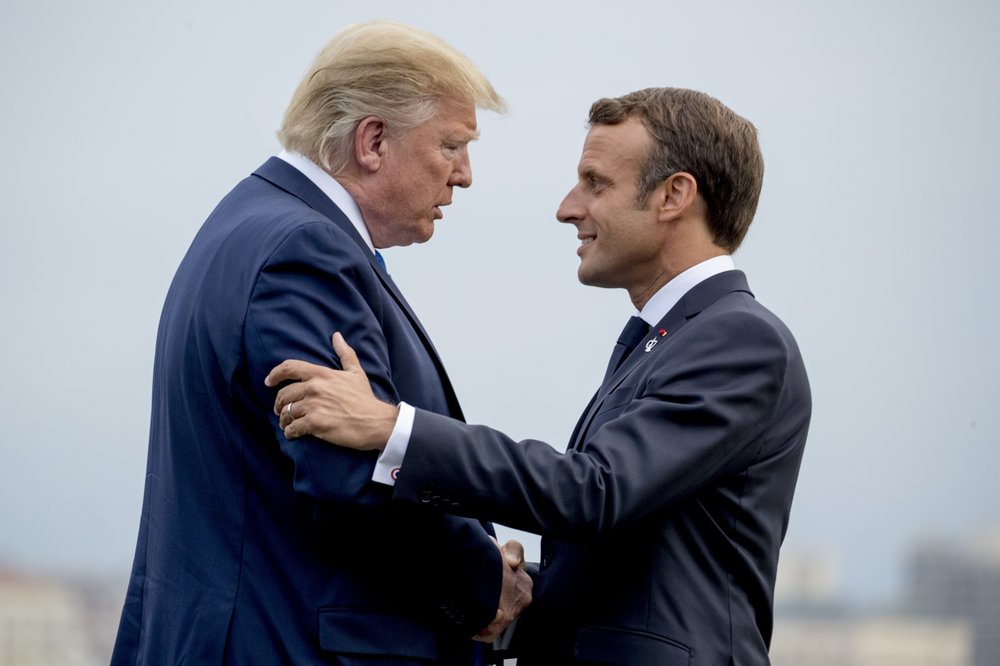 (Third column, 3rd story, link) Related stories:
Squabbles erupt...
Macron Rips Up Agenda for G-7 in Fit of Climate Fury...
Boris Johnson's Long Journey From Trump Hater to Best Friend...



Advertise here


Photo Illustration by The Daily Beast/GettyWhite House officials were left aggrieved this week after what they saw as a rushed attempt by the National Rifle Association to flex its muscle—and box in the president—during the current debate over gun control reform.

The frustration stemmed from a Tuesday phone call held between Donald Trump and longtime NRA chief executive Wayne LaPierre. According to early reports, Trump had given LaPierre assurances that he would not be supporting efforts to pass universal background checks legislation. Behind closed doors, White House officials were caught off guard by those early characterizations which—according to three administration officials and a source close to the president—they continue to privately blame on the NRA.

"[In the White House], it was widely seen as a dick move," one of these officials, who deals regularly with advocacy organizations and gun-lobby envoys, said. 

Read more at The Daily Beast.





(Second column, 12th story, link) Related stories:
White House internal warnings about economic slowdown...
Vice Chair: Outlook has worsened...



Advertise here



RELATED ARTICLES