Heather Raffo's new drama, directed by Joanna Settle, opened at Playwrights Horizons December 10.
Like a Charles Dickens hero, Zain makes his way through a city where cruelty and injustice threaten to overwhelm kindness and decency.
Pro-European ministers in Theresa May's Cabinet are plotting to secure a Brexit they can live with. Once it's clear that no one's first option commands enough support, the idea is that May's deal -- which is widely loathed -- might then look like a reasonable compromise with a decent chance of success, according to two Cabinet ministers. May -- who survived a leadership challenge on Wednesday -- doesn't like the plan as it could have unforeseen consequences, according to one of the people.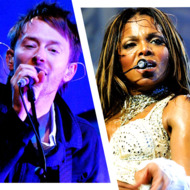 Your 2019 Rock and Roll Hall of Fame class is here and it's a wild bunch: Janet Jackson, Radiohead, Stevie Nicks, the Cure, Def Leppard, Roxy Music (including Brian Eno), and the Zombies will join rock canon next year, the Hall has announced. Those nominated this year but overlooked include ... More »