Jon M. Chu's big-screen adaptation of Lin-Manuel Miranda's barrio musical, by and about Latinos, makes a star of Anthony Ramos

RELATED ARTICLES
Through hip-hop, R&B/soul, jazz and spoken word, next-gen Oklahoma artists commemorate the 100th anniversary of the Tulsa Race Massacre on two new compilations: 1921 ... The Black Wall Street Music Project and Fire in Little Africa.

RELATED ARTICLES
First Stream Latin is a compilation of the best new Latin songs, albums and videos recommended by the Billboard Latin editors.

RELATED ARTICLES
Louise Erdrich won the fiction prize for her novel "The Night Watchman." Here are the 2021 contenders for fiction, nonfiction, poetry, history and biography.
Throwback film rewinds to England's days of strict scary-movie censorship, and turns a psychological breakdown into a fractured fairy tale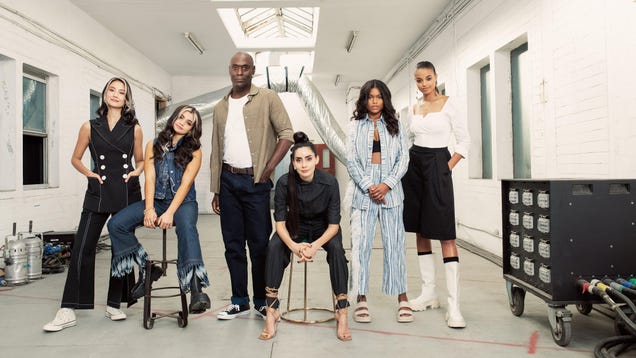 Netflix has revealed the full cast for their upcoming live-action series adaptation of the Capcom horror video game franchise Resident Evil. 

Read more...



RELATED ARTICLES
In "The Bench," the Duchess of Sussex takes on "the special relationship" of fathers and sons, and the daunting challenge of rhyming verse.
The former N.B.A. star's first movie, "Domino: Battle of the Bones," is as in-your-face as his playing style. And he's got plenty more big-screen ideas.
The play, which had its run cut short because of the pandemic, centers on a kitchen in Memphis, where a man is trying to concoct award-winning chicken wings.

RELATED ARTICLES
In 1985, Sally Struthers and Rita Moreno star in a revival of The Odd Couple.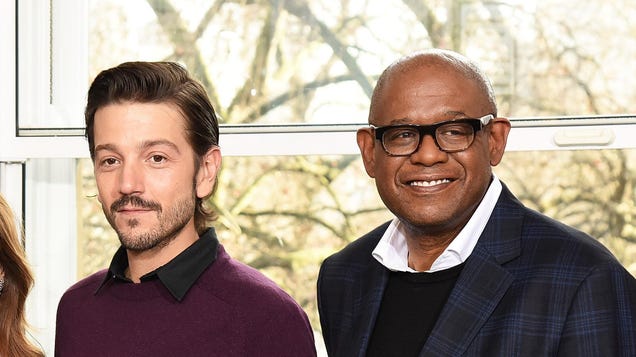 Forest Whitaker's Star Wars character, Saw Gerrera, has had a long and strange career—even for someone who lives in a collected universe that regularly sloughs off character canon like it's a Hutt molting its skin. (Do Hutts molt? Nobody tell us.) Originally conceived for George Lucas' never-realized TV show Underworld…

Read more...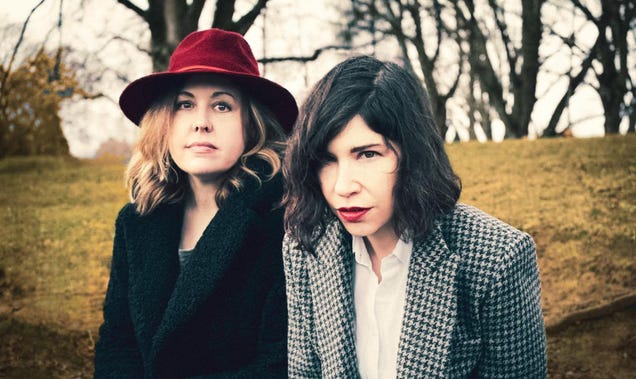 When you get down to it, it's always been Corin and Carrie and their guitars. Sleater-Kinney has seen drummers come and go, though none more notable than Janet Weiss, whose 24-year tenure with the band ended just before the release of its ninth record, The Center Won't Hold. That album marked a new evolution in…

Read more...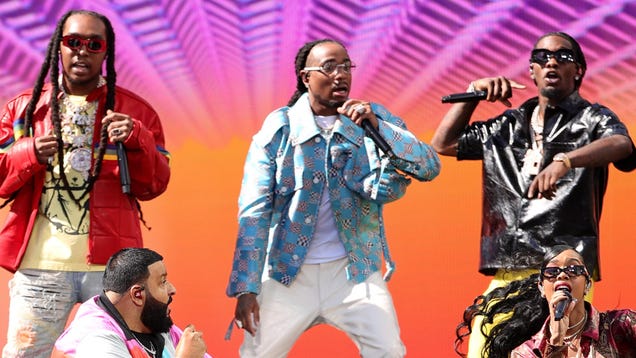 Culture III, the new record from ATL-based rap trio Migos, comes weighted with expectations. Individual members Quavo, Offset, and Takeoff may have been keeping busy with a bevy of solo releases and guest appearances in the ensuing time, but it's been three and a half years since Culture II, which took the…

Read more...


Independently released Friday (June 11), the LP focuses on genres including trap, bass, Jersey Club, dubstep, tech house and generally harder and darker sounds than heard in much of the producer's previous work.
They're back and ornery as ever.
The brightest stars came back with a boatload of new music this week, including Lorde, Migos and Megan Thee Stallion. So which release is your favorite? Vote!
Billboard highlights the 15th anniversary of Port of Miami with Rick Ross, where he discusses meeting a young Kanye West, signing to Def Jam, creating "Hustlin'," and the essential tracks from his seminal debut album.  …
The city's government said it would block the distribution of films that are deemed to undermine national security, bringing the territory more in line with mainland Chinese rules.
The creative team of Lin-Manuel Miranda, Quiara Alegría Hudes and Jon M. Chu explain what it took to create a euphoric spectacle that stayed true to its cultural roots.
Path of Wellness flouts the accepted wisdom about what happens to bands when the most beloved lineup changes.
Want to learn more about how the movies were made? These books are a good place to start.
Ian Paisley and the singer chanted about Health Minister Robin Swann after cancellation of Belfast gigs.
Jane Curtin, Loretta Devine and Ann-Margret rule their senior community in this conventional comedy-drama that doesn't waste its cast.
Victor's coming-out journey isn't over; it's just beginning.
The U.S. rock outfit today drop "Path Of Wellness," their 10th studio album.
While her house undergoes repairs, fiercely independent senior Helen (Ellen Burstyn) moves into a nearby retirement community ? just temporarily. Once behind the doors of Pine Grove Senior Community, she encounters lusty widows, cutthroat bridge tournaments and a hotbed of bullying "mean girls" the likes of which she hasn't encountered since high school, all of which leaves her yearning for the solitude of home. But somewhere between flower arranging and water aerobics Helen discovers that it's never too late to make new friends and perhaps even find a new love.Rated: PG-13Release Date: Jun 11, 2021
Bea, Thomas, and the rabbits have created a makeshift family, but despite his best efforts, Peter can't seem to shake his mischievous reputation. Adventuring out of the garden, Peter finds himself in a world where his mischief is appreciated, but when his family risks everything to come looking for him, Peter must figure out what kind of bunny he wants to be.Rated: PGRelease Date: Jun 11, 2021

RELATED ARTICLES
"The President's Daughter" is set in motion with a kidnapping, and then a paramilitary operation is put together in response.
From haunted houses to killer dolls, these frightful offerings will keep you entertained, or up all night.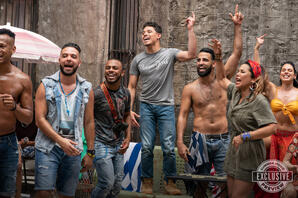 The 2021 summer movie season is officially here, and we couldn't be more excited to welcome fans back to movie theaters to check out a whole bunch of this year's most anticipated films. To kick off summer in a proper way, Fandango is pleased to share over 20 brand new images from many of this season's biggest movies. Take a look below, and let us know what film you're anticipating the most. MORE: See our entire Summer Movie Preview right here.   CRUELLA (in...

Read More

Read Comments


Indian police will probe whether an up-and-coming Bollywood actor who committed suicide at the weekend was depressed in part due to "professional rivalry," in a film industry that is dominated by big names and has been accused of being insular.

RELATED ARTICLES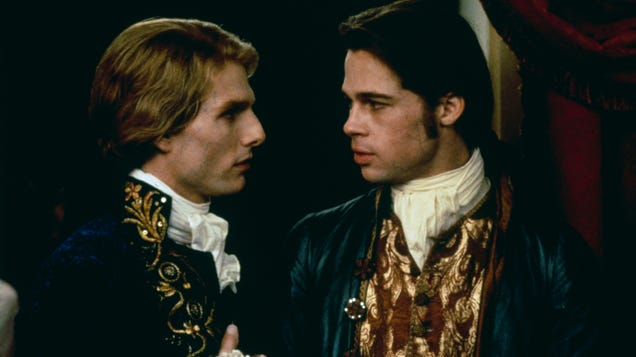 1994's Interview With The Vampire adaptation captured a very traditional take on vampires, with Brad Pitt and Tom Cruise playing aristocratic bloodsuckers with long hair who are kind of sad and sensitive but also violent and dangerous. They were basically the ideal vampires until Blade came along and said they should…

Read more...