This weekend's Download Festival is part of a live event trial to see if large-scale gatherings are possible.
Booker Prize finalist Brandon Taylor is back with story collection "Filthy Animals" while Laura Lippman thrills with her latest, "Dream Girl."       
In "Drunk," Edward Slingerland plays devil's advocate for the pleasure and utility of Dionysian abandon.
Step aside, Jimmy Fallon.
This grand finale feels a little like a vision of what this sometimes-bumpy season could have been.
Music lovers had some great new releases to dive into this week, including standouts from DaBaby, H.E.R., Tyler, The Creator, and more. So which release is your favorite? Vote!

RELATED ARTICLES
See the best fans responses to Taylor Swift's announcement about 'Red (Taylor's Version).'

RELATED ARTICLES
This week, H.E.R. continues to forge her artistic path with a new album; Tyler, The Creator chops down the haters on "Lumberjack"; and DaBaby remains one of hip-hop's most prolific talents. 
Ten thousand people are taking part in a government-backed pilot version of the three-day rock festival.
The latest from the animation juggernaut can't compare to the company's classics, but it still has its charms — and a sense of longing that strikes a chord
The musical brothers Ron and Russell Mael are known for catchy songs and perplexing shifts. But they longed to be in films. This summer they're part of two.
Readers respond to recent issues of the Sunday Book Review.

RELATED ARTICLES
Two months after 'Fearless (Taylor's Version),' the first re-recorded album in Taylor Swift's six-album endeavor, debuted at No. 1 on the Billboard 200 chart, the pop superstar has announced its follow-up.
Six new paperbacks to check out this week.
Sheila seems to be, for the very first time, content — which is thrilling, but also confusing and concerning.
A conversation about bringing musicals to the big screen, Lin-Manuel Miranda's artistic choices and the critical blowback to the film's casting.
Alberto premiered the first single from his upcoming EP live at Playbill Pride's Glimmer of Light concert June 17.
The stars were honored with the Rhapsody & Rhythm Award during the seventh annual Celebration of Legends Benefit Concert in Nashville.
In his new novel, "The Netanyahus," Joshua Cohen imagines a visit by the scholar Benzion Netanyahu to an Ivy League school in the late 1950s.
The arrival of our buzzing summer friends also brings buggy bookish allusions.
The film features interviews with Lin-Manuel Miranda, Whoopi Goldberg, and more.
Seth Rudetsky and James Wesley's daily series benefits The Actors Fund.
From flicks about vengeful gangsters to sagas of postapocalyptic survival, this month's picks include films from around the globe.
Brace yourself and dive into the vortex of self-loathing that is Sheila Rubin's interior monologue.
He doesn't have a musical theater background, so he worked hard to make one line — "Good morning, Usnavi" — ring out. Now that's how he's being greeted.
Dave Grohl's band rename themselves the Dee Gees and cover five 1970s hits by the Gibb brothers.
As part of Black Music Month, Billboard's Gail Mitchell was honored by Live Nation for her lofty contributions and accomplishments in the journalism industry.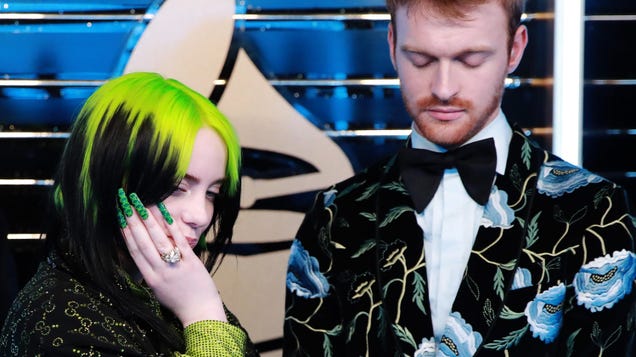 In her Rolling Stone profile with Brittany Spanos, Gen-Z's pop teen idol Billie Eilish airs her grievances with creating her first album and she details how the pressure of the industry made her never want to pick up the pen again. Ahead of the release of her sophomore album Happier Than Ever, she expands upon…

Read more...


This paean to the trailblazing Puerto Rican actress is also a case study in the highs and lows of showbiz for a woman of color.
From "Undergods" to "Greenland," a selection of world-altering films to keep you guessing.
USA TODAY staff read some of 2021s summer rom-coms and we're recommending our favorites.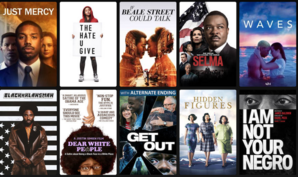 Cinema can be a powerful tool for education. For Black History Month in 2020, Fandango reached out to members of the African American Film Critics Association (AAFCA) to curate a list of  important films about the Black experience, many of which you can find on Fandango's streaming services, Vudu and FandangoNOW. Fandango is republishing the list, which has been updated by members of the AAFCA with additional titles like Miss Juneteenth, Ma...

Read More

Read Comments