The protagonist of the author's latest work, "Antiquities," recounts his obsession with Egyptian artifacts and his boyhood friendship with an unusual classmate.
Seth Rudetsky and James Wesley's daily series benefits The Actors Fund.
American Idol was full of surprises on Monday night (April 13), with Paula Abdul returning to spell quarantined Luke Bryan and top 12 contestant Wyatt Pike unexpectedly dropping out.
In "When the Stars Go Dark," the author of "The Paris Wife" tries her hand at a new genre.
Caleb Azumah Nelson's debut, "Open Water," sets a romance between 20-somethings against the backdrop of racial oppression in southeast London.
Abdul joked about missing her "super, talented, debonair" former costar while filling in for current host Luke Bryan.
Tony winner Jason Michael Webb directs the Drama League-nominated production of the Jason Robert Brown musical.
Test your Broadway knowledge.
In "The Third Pole," the author and adventurer Mark Synnott documents his attempt to find the lost body of a 1924 explorer.
Gabby Barrett achieves her second career-opening No. 1 on Billboard's Country Airplay chart, as "The Good Ones" rises 4-1 on the April 17-dated list.
"We think audiences will continue to swoon for this show," the streaming giant says.

RELATED ARTICLES
The director dedicated the film to his daughter, Ida, who died four days into filming.
The actor says part of him feels he needs to apologise to 'every single Indian person'.
After the author and TV personality's death, his longtime assistant was left to finish his last book, a world travel guide.
"Under the Wave at Waimea" follows a former surfer through a reflective and ultimately transformative period.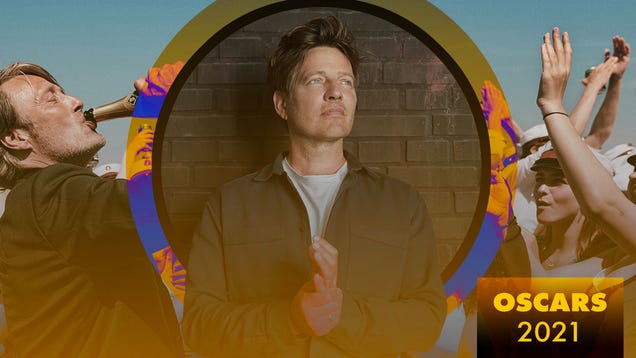 One month ago, the Academy Of Motion Picture Arts And Sciences announced the nominations for this year's delayed, pandemic-era Oscars. If there was one true surprise on the list read by Priyanka Chopra Jonas and Nick Jonas, it was in the historically competitive Best Director race. There, among expected names like…

Read more...


"It's important. I apologize for my part in creating that and participating in that."
Seth Rudetsky and James Wesley's daily series benefits The Actors Fund.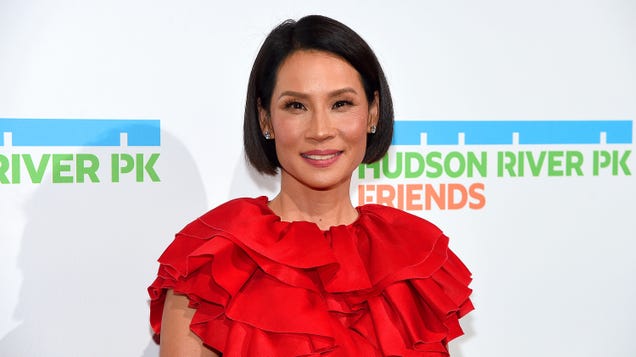 And here we thought Helen Mirren was powerful enough to destroy Shazam all on her own! Last month, we reported that Mirren had joined the cast of Shazam! Fury Of The Gods, the sequel to the 2019 Shazam! movie, as the villainous Hespera—who we had heard was "a daughter of Atlas." Now, Warner Bros. has cast a second…

Read more...



RELATED ARTICLES
Directed by Scott Elliott, the virtual production is the first presented by The New Group Off Stage.
Luke Bryan has tested positive for coronavirus and will not film American Idol's first live episode on Monday (April 12). Paula Abdul returns to fill his seat.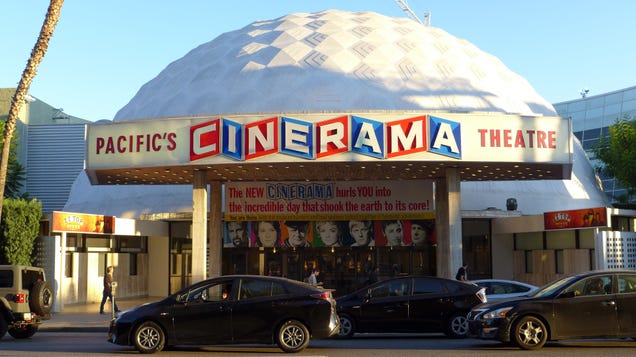 The COVID-19 pandemic has been bad for everyone (except politicians who conveniently moved some money around in the early days for no reason and assholes who were already very rich going in), but movie theaters in particular were put in the brutally difficult position of relying on movie studios to put out movies and …

Read more...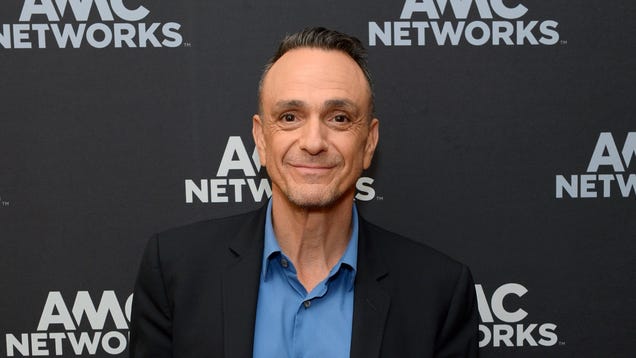 The Simpsons was somewhat slow to embrace the trend of animated shows moving away from having white actors voice non-white characters, to the point that the show actively pushed back against the shift initially, but—to his credit—voice actor Hank Azaria was quicker than some of his Simpsons colleagues to recognize the…

Read more...


"I've had some long nights and some great nights, bad days and a lot of good ones," Brian Johnson of AC/DC posted about his upcoming memoir.       
Lost in Translation, Bridesmaids, Short Term 12, and 47 other great films.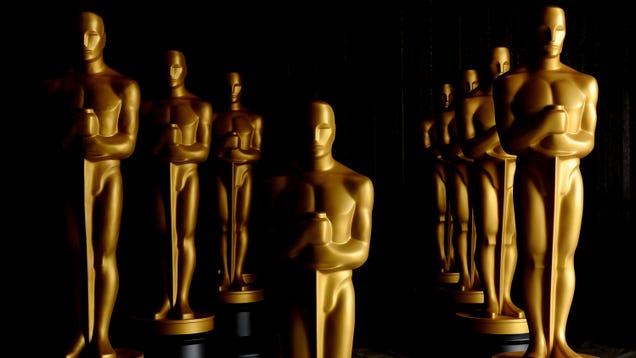 It's Moira Rose's favorite season: awards. But obviously, given how COVID-19 is still a thing, awards ceremonies are very different this time around. This year's Oscars will be the first under the pandemic and the Academy Awards decided to forego the painful awkwardness of a Zoom ceremony like the one we sat through…

Read more...


Memoir will follow Hollywood brothers' lives from their careers as child actors
"We cannot in good conscience provide economic support to a government that enacts regressive voting laws that are designed to restrict voter access," actor and director Antoine Fuqua said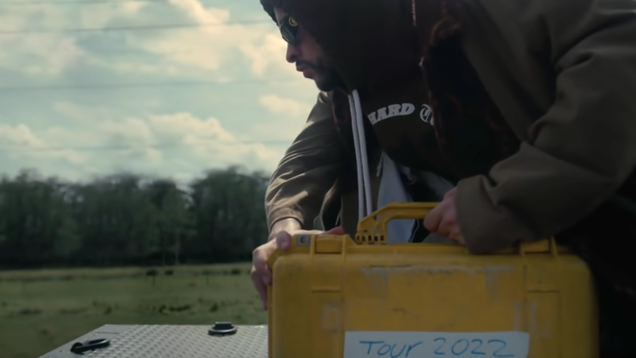 Bad Bunny released two albums last year, YHLQMDLG and El Último Tour Del Mundo, that he sadly couldn't tour for. Some lucky fans in New York City got to see him perform while riding a bus from Yankee Stadium to Harlem Hospital, as a tribute to healthcare workers. But you can't name your album El Último Tour Del Mundo…

Read more...


The Friends cast reunited after almost 17 years last week. Here's all we know about the one-off show.
Smith says he's "compelled" to move filming elsewhere because of Georgia's "regressive" voting laws.
After wowing the crowd at WrestleMania 37 on Saturday night with his impressive ring skills, Bad Bunny announced the dates for his 2022 El Último Tour del Mundo tour.
Seth Rudetsky and James Wesley's daily series benefits The Actors Fund.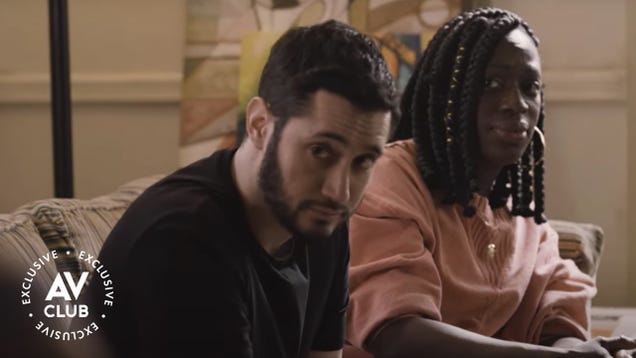 One of a surprising number of series ordered during the pandemic (because, you know, we were in a pandemic), new comedy Flatbush Misdemeanors is set to debut on Showtime on May 23. The series comes from Dan Perlman and Kevin Iso, who are also the two leads. Flatbush Misdemeanors began as web series in 2017, picking up…

Read more...


An online reading starring sisters Phylicia Rashad and Debbie Allen, Mandy Gonzalez's book release, and more online offerings this week.
Every month, streaming services add movies and TV shows to its library. Here are our picks for some of April's most promising new titles.

Looking for a good book? Actress, producer and passionate book-lover Reese Witherspoon has quite a few to recommend via her Hello Sunshine book club.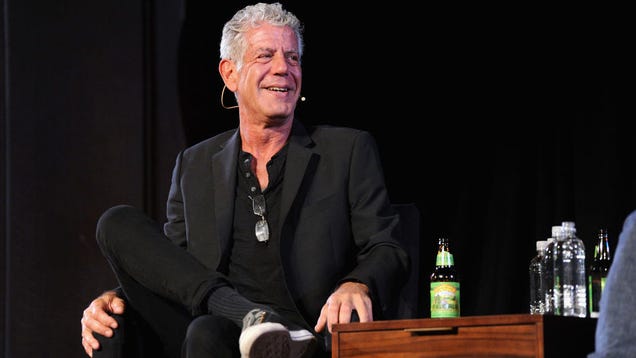 Writer Maria Bustillos first connected with Anthony Bourdain after she wrote a lengthy piece for Eater diving into his early career as a crime novelist. Bourdain tweeted his appreciation for the article, which inspired Bustillos to ask for an interview with Bourdain for her blockchain-backed, "alt-worldly" website …

Read more...