In "Billy Summers," a hired killer and aspiring writer is lured from the brink of retirement with a lucrative assignment.
"Songs for the Flames," by Juan Gabriel Vasquez, is a book about the power of secrets, held by characters touched by war and trauma.
The "Atlanta" actress talks about her latest film, "Nine Days," her desire to become a doula, her love affair with all things French, and how Debussy and Lianne La Havas got her through some difficult times.
The new dawn is coming this Friday, and it's called "Take My Breath."
In "Leave Society," Lin's new novel, a writer abandons speed, despair and his belief in Western medicine. But he still wants a fix, to fix himself.
Hit singles and high-profile collaborations made Lil Baby a star. Community outreach made him a hero. As he grows his business, the onetime Atlanta hustler is still putting in the work -- and staying true to who he has always been.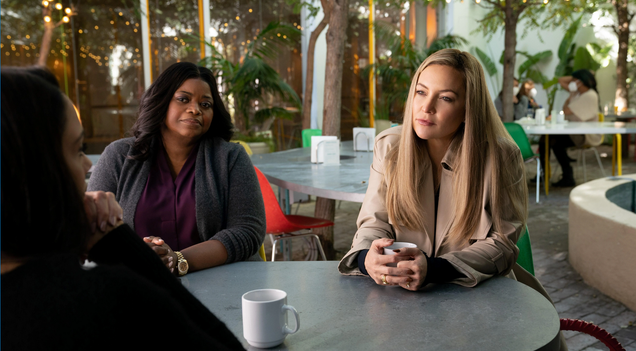 Poppy Parnell is back for seconds. As played by Octavia Spencer, the podcasting sleuth from Truth Be Told, Parnell is on the hunt for her old friend's husband's killer, and she's using her podcast to do it in the second season of the AppleTV series. That friend, surprisingly enough, is played by Kate Hudson in what…

Read more...


The Queer Eye star reveals he and his husband Rob have become parents to their first son Ismail.
"Her Heart for a Compass" might take place in the Victorian era, but the similarities between the characters and author Sarah Ferguson are striking.       
In this documentary, people who had promoted the idea that sexual orientation could be changed express their regrets.
With fresh material from bin Laden's hide-out, Peter Bergen, in "The Rise and Fall of Osama bin Laden," gives us a three-dimensional portrait.
In "The President and the Frog," by Carolina De Robertis, a thinly veiled version of a former Uruguayan leader reflects on a dark period in history.
Please, for the love of all that is good, stop trying.

RELATED ARTICLES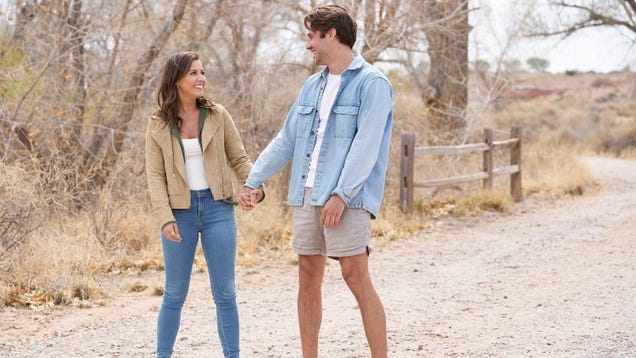 Heads-up, y'all: I am coming to you live from Long Beach, Indiana, where I am holed up in a beachhouse with my 14-year-old daughter and four of her friends. So I have a few helpers watching The Bachelorette with me this week, the kind that groan in pain whenever there's kissing (and obviously, there was a lot of…

Read more...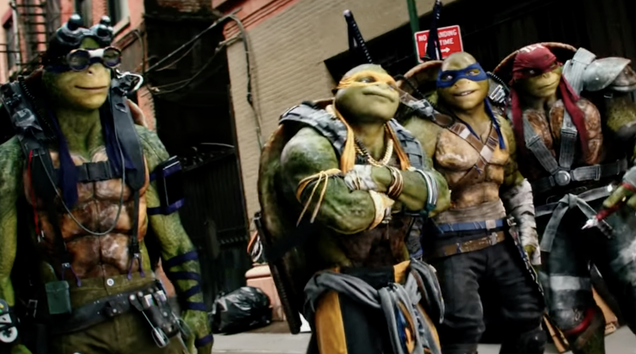 It seems like only yesterday when Donatello, Michaelangelo, Leonardo, and Raphael first came Out Of The Shadows. Well, as the kids say, ready to feel old? The last Ninja Turtles movie came out five whole years ago. Surely, that's too long to go without ooze—let alone the ooze's many secrets (the secret is, the ooze…

Read more...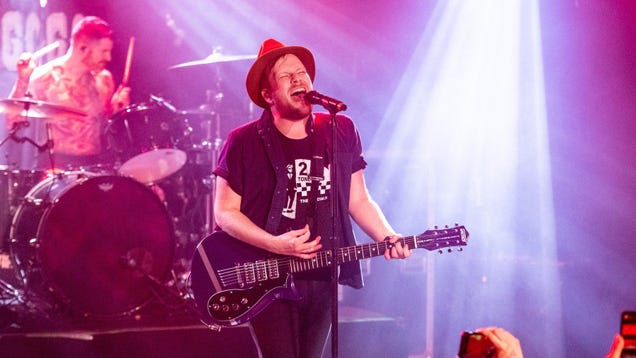 According to Billboard, Fall Out Boy member Patrick Stump "created all the music" for an upcoming Disney Junior series called Marvel's Spidey And His Amazing Friends, and while the show itself certainly seems like it's targeting a significantly younger audience than the average Spider-Man thing Stump makes it sound…

Read more...


A scientist spilled goo onto a turtle in his lab and it formed another Jost brother, Casey.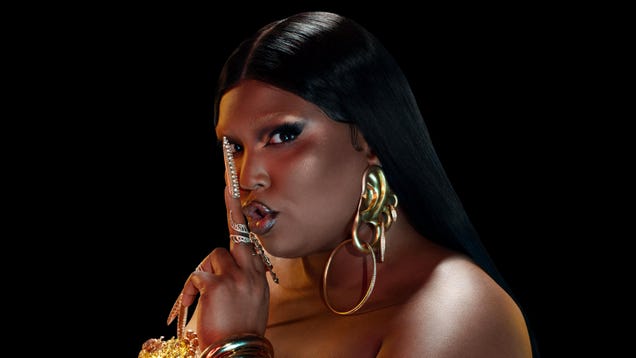 Lizzo, the songstress who made her name by writing bops, playing the flute, and twerking—sometimes all at once—will return with her first single in 2 years. The "Jerome" singer announces her newest single "Rumors," will be released on August 13.

Read more...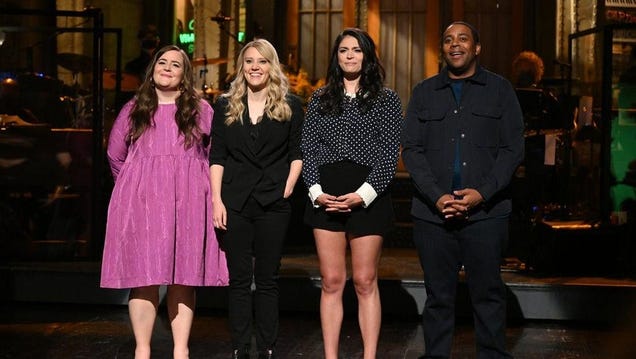 Live from New York, it's the limbo phase for Saturday Night Live cast members who are still working out deals for the upcoming season. SNL usually renews contracts or adds new players during the late summer, just before a new season premieres in fall. The season 46 finale, hosted by Anya Taylor-Joy, left things up in…

Read more...


The documentary will premiere on August 9 at Broadway's Majestic Theatre.
Lizzo is feeling new as hell, as the pop star finally announced her first new single in two years, "Rumors," will be released later this month.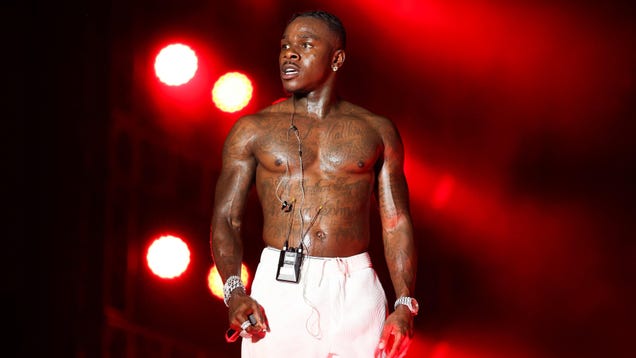 Rapper DaBaby's career continues to take hit after hit as New York's Governors Ball drops him from their forthcoming fall festival after his homophobic and sexist comments at last weekend's Rolling Loud Miami festival. This is the second music festival DaBaby has been dropped from in the last 24 hours, preceded by …

Read more...



RELATED ARTICLES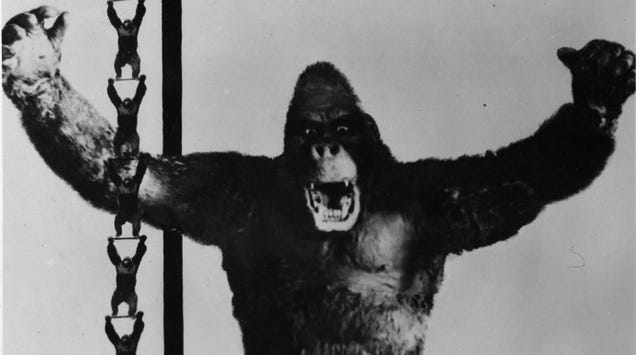 Hosts Josh Gwynn and Tracy Clayton are back to give their shade-throwing two cents on great (and not-so-great) moments in African American pop-culture history. For the second-season opener, they do an amusing deep dive on how people greet each other, specifically with their hands. Of course, this was brought on by the…

Read more...


The Chicago festival is the latest to cut ties, after the rapper's derogatory comments about people with HIV.
The Call Me If You Get Lost era continues to give.
Master of horror Stephen King also happens to be a virtuosic crime novelist as well with 'Billy Summers,' about an assassin whose last job goes awry.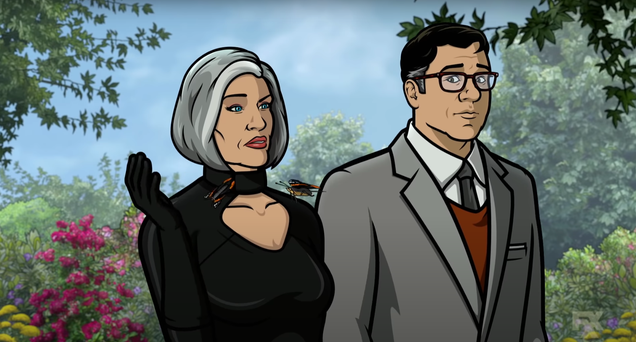 Archer comes back next month (specifically, on August 25 on FXX, and a day later on its associated FX On Hulu brand), bringing back everyone's favorite no-longer-in-a-coma super spy for a 12th season of being unsure whether we're all still doing phrasing. FX released a trailer for the show's upcoming season online…

Read more...


It's not hard to imagine Japan one-upping its predecessors with the most elaborate, colorful pop spectacle of all time. Yet Tokyo's Olympics opened on a far more somber, muted note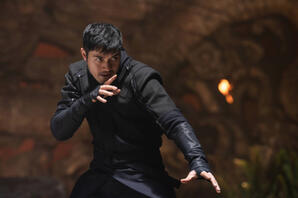 Tickets are now on sale to watch Snake Eyes, a dynamic experience just waiting to unfold before your eyes, ears and senses in theaters everywhere. Henry Golding stars as the titular character, a spectacular fighter whose past is shrouded in mystery. After exhibiting his talents in behalf of his friend (Andrew Koji), Snake Eyes is invited to receive training by a clan of fighters in a secret location, where he learns of a worldwide mission that will test his purpose, determination and fighting...

Read More

Read Comments


This summer brings can't-wait-to-read books from Stephen King, Sally Rooney, Brandon Taylor, Mary L. Trump, Mena Suvari and more.       
A collection of interviews with the last generation of Germans who lived through the Third Reich doubles as an urgent reminder to keep history from repeating itself
Women account for just 6% of CEOs at the 500 largest American companies, and there is evidence that women who are appointed to the top job aren't necessarily set up for success.
A California woman reportedly faces the possibility of life in prison after jurors convicted her last week of murdering a homeless man in 2016 when she drunkenly struck him with her car — then continued down the road for more than a mile with his dead body in the seat next to her.

Esteysi "Stacy" Sanchez, 31, will be sentenced on May 31 to 15 years to life behind bars in the death of 69-year-old Jack Ray Tenhulzen, the San Diego Tribune reports.

Sanchez was found guilty on Friday of second-degree murder as well as gross vehicular manslaughter while intoxicated and hit and run.

Tenhulzen was mowed down along Mission Avenue in San Diego County early on June 27, 2016, as he walked on the sidewalk, according to the Tribune.

While Tenhulzen died immediately in the collision — his body smashed through the passenger side of the windshield — Sanchez did not stop driving.

Little more than a mile later, she parked her vehicle a block from her home and walked the rest of the way, according to the Tribune.

Jurors reportedly took a day to reach their verdict.

While Sanchez had no prior drunk-driving infractions, according to local TV station KSWB, prosecutors argued she committed murder given that evidence showed friends warned her not to drive home, according to the Tribune.

San Diego Deputy District Attorney Robert Bruce was happy jurors agreed.



"I think this sends a