Donald Trump is set to make a "major announcement" on the government shutdown and the US-Mexico border on Saturday afternoon as the standstill over funding for his proposed wall continues into its fifth week. The White House has not provided any details about what exactly the president will reveal at 3pm EST today (8pm UK time), but he is not expected to sign the national emergency declaration he has been threatening to use for several weeks. Mr Trump has been in a standoff with Democrats in Congress for the past 29 days after he refused to sign a government funding bill without $5.7 billion for his border wall.



RELATED ARTICLES
WASHINGTON (AP) — Federal officials confirmed Friday that a prominent American-born anchorwoman on Iranian state television was jailed in the U.S. as a material witness and has not been charged with any crime, according to court papers.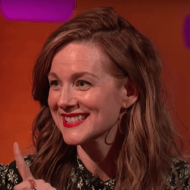 Perhaps the main point of contention for repeat viewers of Love Actually comes from Laura Linney and Rodrigo Santoro's storyline, when, after an unbearably long stagnant period as coworkers, they finally get all horned up for each other and initiate a bang session in her apartment — only for Linney's ... More »
Syria now has a good opportunity to reach a political solution to its devastating eight-year war as ceasefires have brought calm to many areas of the country, Syria's chief opposition negotiator said on Saturday. "I think now that we have an opportunity, because nearly in Syria we have a ceasefire now, in the northeast of Syria and the north of Syria, and the efforts of fighting terrorism has achieved good results," Nasr Hariri told Reuters in an interview in the Saudi Arabian capital Riyadh, where he is based. Hariri, the opposition's chief negotiator in U.N. peace talks, met with the newly appointed United Nations Special Envoy to Syria Geir Pedersen on Friday.


CHICAGO (AP) — After leaving slick roads and runways in the Midwest, a winter storm inched its way toward New England, where it was forecast to dump up to 2 feet (0.61 meters) of snow.


When Richard Gergel was assigned to the same courtroom as J. Waties Waring, he vowed to ensure that, as Martin Luther King Jr. said, Waring would "long be remembered."

Looks like you'll just have to assume the rest of man's colonization of Mars went swimmingly. According to The Hollywood Reporter, The First, the streaming platform's space drama starring Sean Penn, has been canceled. The series from House of Cards showrunner Beau Willimon premiered on September 14, 2018. In the ... More »

RELATED ARTICLES
5 Seconds of Summer visually portray the numbing yet (literally) explosive feeling of heartbreak in their latest music video for "Lie To Me....

RELATED ARTICLES
Fashion designer John Varvatos and New York real estate broker Greg Williamson have announced the third annual Love Rocks NYC benefit concert for God...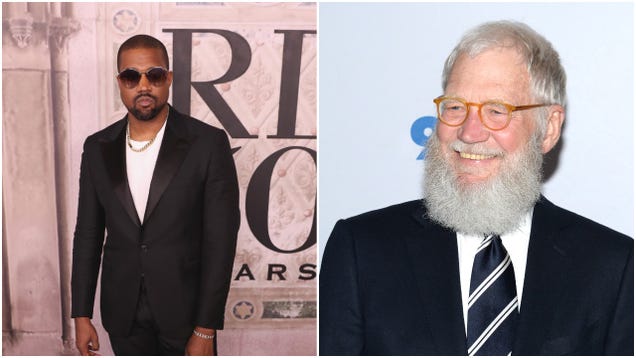 David Letterman's Netflix series My Next Guest Needs No Introduction works by breaking down the often elaborated-upon talk show formula into its most simple, elemental form: One conversation, one legendary host, one guest. (Plus a few field segments, but let's be honest: That's not why anybody's tuning in.) That format…

Read more...


The collaborative duo of producer Mark Ronson and singer Miley Cyrus are back with a unique performance of their song "Nothing Breaks Like a...
Happy 2019! On the first Must-Hear Music podcast of the year, we're looking at everything from Ariana Grande's Sound of Music interpolating...
In the wake of Lifetime's six-part Surviving R. Kelly documentary series, which aired on the network from Jan. 3-5, two of the titular artist...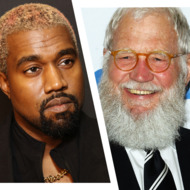 This week Kanye West taped an interview with David Letterman for an upcoming episode of the latter's Netflix talk show, Vulture has confirmed. Multiple sources say Ye and Dave chatted Monday in Los Angeles, with one person who was in the audience saying a big portion of the conversation revolved ... More »

RELATED ARTICLES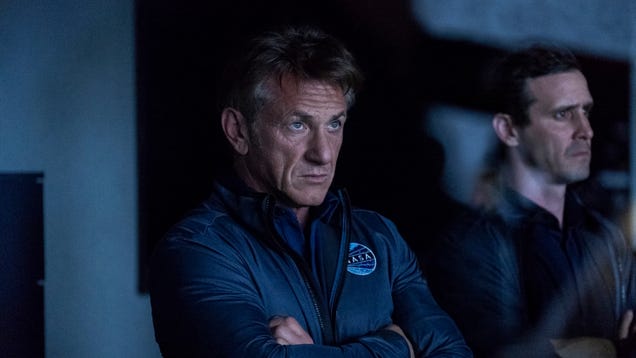 Bad news for everyone who got a real kick out of watching Sean Penn act so goddamn sad about having to go to stupid, majestic Mars: Hulu has canceled Penn's TV series The First, possibly because they, like the rest of us, kind of, sort of, forgot that it exists. (A non-trivial portion of us may or may not have gotten…

Read more...


M. Night Shyamalan's "Glass" completes an original superhero trilogy that began in 2000 with "Unbreakable." Need a refresher? We've broken down the basics.
The author of "Adèle" and "The Perfect Nanny" (one of the Book Review's 10 Best Books of 2018) likes that her shelves are a mess: "It takes me a long time to find the book I need, and very often I find another one I had totally forgotten about."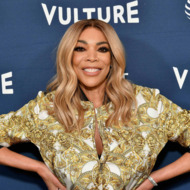 As of Friday, Wendy Williams will be taking a "necessary, extended break" from The Wendy Williams Show due to medical problems, reportedly stemming in part from complications from Graves' disease. "As Wendy Williams Hunter previously shared, she fractured her shoulder and has been on the mend. Over the past few days, ... More »
The announcement came amid a diplomatic flurry in Washington surrounding the visit of Kim Yong Chol, a hardline former spy chief, and marked a sign of movement in a denuclearization effort that has stalled since a landmark meeting between Trump and the North Korean leader in Singapore on June 12. "President Donald J. Trump met with Kim Yong Chol for an hour and a half to discuss denuclearization and a second summit, which will take place near the end of February," White House spokeswoman Sarah Sanders said.


The reported split follows claims of sexual abuse made against the R&B star, which he denies.
OGDEN, Utah (AP) — U.S. Sen. Mitt Romney of Utah said Friday he supports President Donald Trump's push for a border wall that has led to a government shutdown and questioned why Democratic House Speaker Nancy Pelosi won't agree to "another few miles" of barriers on the U.S.-Mexico border.


Cardi B and Offset's daughter Kulture is already a hip-hop fan, and more importantly, a fan of her parents' music. Cardi took to Twitter on...
The new musical, written by and starring Laiona Michelle, will begin performances at the George Street Playhouse January 29.
The R&B star is fighting multiple accusations of sexual misconduct, but could he be charged with a crime and convicted?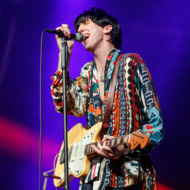 It's natural to feel control slipping away when you're talking on the phone with Deerhunter front man Bradford Cox, and that's probably a good thing. Offhand comments can lead to 15 unbroken minutes of response, rotating boasts, poignancy, or wry meta-commentary on the whole endeavor of making music, being in ... More »
Martyna Majok's Pulitzer Prizing-winning play will begin performances at the Hampstead Theatre January 24.
Kim Yong Chol, a high-level official in North Korea's Communist government, met earlier with Secretary of State Mike Pompeo in Washington.


Marie Benedict writes books inspired by women whose achievements have been overlooked by history, including Einstein's first wife and the film star and inventor Hedy Lamarr.
With its plain language and minute attention to flora and fauna, her uplifting verse was widely popular and her readings drew throngs. But critics were divided.
The Netflix movie Bird Box was, as Kim Kardashian learned pretty quickly, an instant hit. In fact, it has allegedly been watched by 80 million people since the first four weeks following its release.



RELATED ARTICLES
The family of the man shot and killed while camping with his daughters at Malibu Creek State Park has filed a $90 million claim over his death.


Famed ventriloquist Terry Fator has been accused of elder abuse by his mother and not answering lingering questions about his sister's death.


A spokesman for special counsel Robert Mueller took the unusual step Friday of publicly correcting an inaccurate BuzzFeed News report that accused President Trump of suborning perjury. "BuzzFeed's description of specific statements to the Special Counsel's Office, and characterization of documents and testimony obtained by this office, regarding Michael Cohen's Congressional testimony are not accurate," special counsel spokesman Peter Carr said in a statement to BuzzFeed. The statement was issued in response to a bombshell report, which cited two law enforcement officials and alleged Trump directed his personal attorney, Michael Cohen, to lie to Congress about when exactly plans to construct a Trump Tower in Moscow concluded.


Airlines are already canceling flights ahead of a new winter storm forecast to bring snow and ice from the Great Plains to the Midwest and Northeast.


CHICAGO (AP) — A winter storm started sweeping across the Midwest on Friday, leading to slick roads and runways, as it inched its way toward New England, where it was forecast to dump up to 2 feet (0.61 meters) of snow.


Warning: This post contains spoilers for Unbreakable, Split and Glass. Twenty years after The Sixth Sense shocked audiences, M. Night Shyamalan's name has become synonymous with the twist ending. The director cemented that notion in 2017 when Split left viewers with a teaser that revealed that the horror film was, in fact, a stealth sequel…
Final broadcast primetime live same-day ratings for Thursday, January…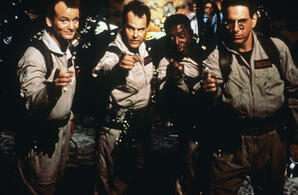 Need a quick recap of the past week in movie news? Here are the highlights: BIG NEWS Ghostbusters 3 in the works: Sony is ready to believe you want more Ghostbusters, as they're moving forward with a third installment of the original movie series from the 1980s. This one will be co-written and directed by Oscar-nominated filmmaker Jason Reitman, son of original Ghostbusters and Ghostbusters II helmer Ivan Reitman. Read everything we know about the sequel...

Read More

Read Comments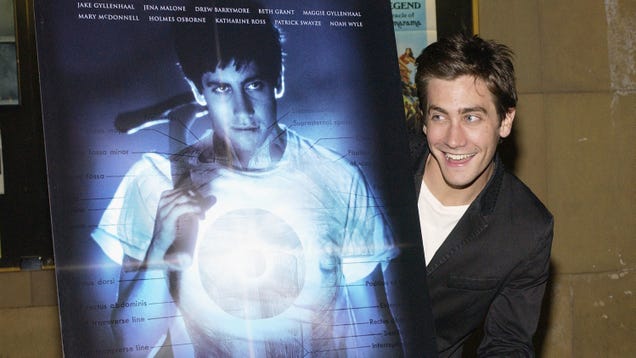 Few films of the last 20 years have generated more, or more divisive, conversation—including on this very site, where it's kicked off discussions about cult film, ideal soundtracks, and the reasons directors should sometimes leave their past work well and truly alone—than Richard Kelly's Donnie Darko . Simultaneously…

Read more...


Jalopnik The New Toyota Supra Needs This | Kotaku As Spreadsheet Of Accused Abusers Spreads, Anime Conventions Get Their MeToo Movement | Lifehacker What You Need to Know About HDMI 2.1 and 8K TVs in 2019 | Gizmodo 
"It's time for leaders on both sides to put politics aside, come together, and end this shutdown," Bush wrote of the shutdown, the longest in American history.


This week, the Thursday night cable ratings returned to their…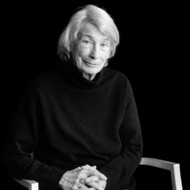 The acclaimed and wildly popular poet Mary Oliver died yesterday. Lindsay Whalen, whose authorized biography of Oliver is forthcoming from Penguin Press, remembers her subject, and the importance to Oliver of meeting fellow writers and poets "on the page."Mary Oliver wrote the poet James Wright for the first time in ... More »
The renowned soul singer said in a statement to Variety that it was "unfortunate that our national anthem has been dragged into this debate."

RELATED ARTICLES
R. Kelly has parted ways with the Sony Music-owned RCA record label, Billboard magazine and Variety reported on Friday, and he no longer appears on the roster of artists on RCA's website.
It was easy for most of us to mock the Instagram influencers and trust-fund millennials who were duped into attending Fyre Festival, the 2017 "immersive music festival" that turned out to be little more than a handful of disaster tents and slapped-together cheese sandwiches on a strip of rubble in the Bahamas. Instead, Smith looked for the people on the ground: event planners, programmers, construction workers and others who worked in good faith to make the Fyre Festival a reality.


That's one insightful 'do


Gladys Knight explained her decision to sing the national anthem at the 2019 Super Bowl, in a statement reported by Variety.  Many artists...
Karol G and Anuel AA have officially put all rumors to rest with their latest collaboration, "Secreto," on Jan. 15. After months of fans...
Regina King of "If Beale Street Could Talk" has made a point to avoid


The movies won't be coming for a while but clips for those fan favorites along with "John Wick 3," "High Flying Bird" and "Little Woods" were strong too.
"Let's just call it what it is," Oren Aks, the former head of design,


Broadcast primetime live same-day ratings for Thursday, January 17,…
We're living in strange technologic times. Our devices aim to connect us with humans around the world, and yet it can often feel so chaotic...
Netflix's look at how greed, corruption and lies led to an epic music-fest fail is an expert portrait of a great American scam artist
She talks about playing a femme fatale in "Serenity," doing "The Hustle" with Rebel Wilson, stealing the show in "Ocean's 8" and Hollywood's echo chamber of men.

I'm overselling it wildly, but The Standoff at Sparrow Creek feels like what might happen if David Fincher shot a variation on Reservoir Dogs written by Rod Serling. Somehow both chasmic and claustrophobic, chatty yet somber, Henry Dunham's film presents a series of mind games that might as well be ... More »
Heavy snows, strong winds expected from the Corn Belt to New England, with up to 40 inches of snow in some parts.


In this annoyingly quirky British comedy, Jodie Whittaker plays a depressed woman clinging to adolescence.
Madonna is honoring one of her favorite poets following the news of her death. "I Raise A Glass and Shed a tear to the passing of one of my...
When Deerhunter announced their eighth album Why Hasn't Everything Already Disappeared?, the Atlanta-based band asserted that culture was dying...
She explored the obstacles confronting women seeking their place in the world as well as her own privileged but unsettled life under the sway of daunting parents.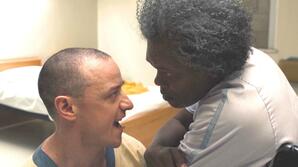 It's the year's first major movie, and it's a sequel almost 20 years in the making. In Glass, writer-director M. Night Shyamalan brings together characters from two of his most beloved films, Unbreakable and Split, for a psychological thriller about the existence of super-powered human beings. On one side you have those who believe they have special unexplainable super powers, like returning characters Mr. Glass (Samuel L. Jackson), David Dunn (Bruce Willis) and The Horde (James...

Read More

Read Comments