I met Stan Lee for the first time on five different occasions.Back in the 1980s I worked at the Marvel Comics offices as the assistant direct sales manager. My job was to make sure the comics got to all the retail comic book shops on time every week. Every so often, ... More »

RELATED ARTICLES
The death toll from a huge blaze in northern California rose to 42 on Monday, making it the deadliest wildfire in state history. Thousands of firefighters spent a fifth day digging battle lines to contain the "Camp Fire" in the foothills of the Sierra Nevada mountains north of Sacramento, while search teams were on a grim mission to recover the dead. "As of today, an additional 13 human remains have been recovered, which brings the total number to 42," Sheriff Kory Honea told a news conference.


President Donald Trump left Twitter users indignant early Tuesday with a tweet


Marvel film stars Hugh Jackman and Chris Evans are among those honouring the Spider-Man creator.
Jimmy Kimmel called President Trump "wrong" for blaming the recent California wildfires on "poor" forest management during his...
"Donald Trump is a well-known stickler for fire safety, because with all the hair spray he's easily the most flammable president in U.S. history," Stephen Colbert said.
Wilco frontman Jeff Tweedy took The Late Show back to Genesis with an entertaining performance of "Let's Go Rain" styled after...

RELATED ARTICLES
Amazon has decided to split its new headquarters between New York City and a Washington suburb in Northern Virginia, The Wall Street Journal reported Monday night. An official announcement from the online retail giant is expected as early as Tuesday, the newspaper said, quoting people familiar with the issue. After a year-long search in which more than 200 cities wooed the web giant for the project -- and the treasure of jobs, development and tax revenue it will bring -- Amazon opted to divvy up its so-called HQ2 between the Long Island City neighborhood of Queens in New York and the Crystal City area of Arlington, Virginia, across the Potomac River from Washington.


CNN's Chris Cuomo went head-to-head with Brad Todd, the senior adviser to


Steve McQueen's follow-up to '12 Years a Slave' turns an adaptation of a 1983 British miniseries into the powerhouse thriller of the year
"I'm going to be looking to see who handles themselves and each other with dignity and respect so that by the time people get to the general (election), people aren't beat up and battered," the former first lady stressed.         
As the Woolsey Fire ravages Southern California, Foo Fighters' Dave Grohl has been doing his part to spread some kindness. Grohl...
"I'm going to be looking to see who handles themselves and each other with dignity and respect so that by the time people get to the general (election), people aren't beat up and battered," the former first lady stressed.         
David Rossmer and Steve Rosen's musical opened November 12 at the Westside Theatre.
The hit musical continues at the Gerald Schoenfeld Theatre.
Keegan-Michael Key and Jordan Peele, or the comedy duo Key and Peele, have reunited in the latest teaser for Disney-Pixar's "Toy Story 4," joining the film's voice cast. As cuddly carnival toys Ducky and Bunny in director Josh Cooley's film, the two actually riff on their famous parking valet attendants characters in this latest teaser for the film, which also features the voices of Tom Hanks and Tim Allen as Woody and Buzz. "Keegan-Michael Key and Jordan Peele, who voice Ducky and Bunny, are two of the most brilliant minds I've ever seen," director Josh Cooley said in a statement.


Chrissy Teigen and John Legend don't need to do much to prove they're one of Hollywood's cutest couples, but Monday night (Nov. 12) set...

RELATED ARTICLES
ITV confirms the 10 names heading to the jungle in Australia - from soap stars to a football boss.
A look back at the actors who have played the father-son duo as the show celebrates its 21st anniversary on Broadway November 13.
You weren't expecting that the first truly great video game movie would also be a Pokemon movie, did you? All signs point to the former being a possibility, with Warner Bros.' live-action adaptation of the Nintendo game Detective Pikachu, starring everyone's favorite snarky voice actor, Ryan Reynolds.  The first trailer for the upcoming movie (watch it down below) hints that, thanks to Reynolds voicing the title character, this is sort of going to be Deadpool for kids. But it promises an even more adorable hero and a plot that's closer to the old Looney Tunes classic One Froggy Evening crossed with Who Framed Roger Rabbit. Here's everything we know about Pokemon: Detective Pikachu so far: What is the movie about? Assuming you're asking where did...
Read More



RELATED ARTICLES
Firefighters are searching for more than 200 missing people as they battle three major wildfires ripping through California, leaving thousands displaced and at least 44 dead. Fierce, dry winds were expected to fan the wildfires into Tuesday, heightening the risk of fresh blazes from scattered embers as investigators fear an increasing death toll. The Camp Fire, the state's deadliest and most destructive blaze on record has left at least 42 people dead and 228 people missing, according to local sheriff Kory Honea.


Mr. Rain was a regular on the stage at the Stratford Festival for decades, but he was perhaps best known for his chilly voice in "2001: A Space Odyssey."
Crime thrillers offer audiences the opportunity to live vicariously through the heroes and villians portrayed on screen. Often those characters are brooding and brutal, manly men who have little time for the women in their lives; they are too busy planning spectacular crimes and scheming how they'll spend their ill-gotten gains. Widows flips the book, so to speak, smashing stereotypes and placing a strong group of women at the heart of an intense crime drama. The film has received very positive advance reviews ahead of its wide opening on November 9. Here's everything we know about Widows. What's it about? Set in present-day Chicago, Widows is "a blistering, modern-day thriller set against the backdrop of crime, passion and corruption," according to the...
Read More


Mr. Lee helped create Spider-Man, the X-Men, the Fantastic Four, Iron Man and others while overseeing his company's emergence as a media behemoth.
What you need to know from Monday's TV, music and movie news.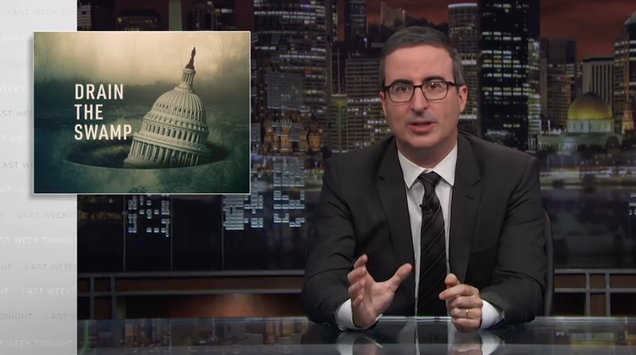 One of the unique benefits of John Oliver's Last Week Tonight approach to the late-night political comedy scene is his willingness and ability to pick a single, illustrative issue and descend into it, all the way to the murky bottom. Sure, any old person with eyes, a social media presence, and a functioning central…

Read more...


In a regulatory filing, PG&E said it "observed by aerial patrol damage to a transmission tower" one mile (1.6 km) northeast of the town of Pulga, which is about 27 miles (43 km)from the town of Paradise, which was devastated by the wildfire. Shares of PG&E Corp , which operates in the northern part of California, dropped 16 percent on Monday, bringing its loss over two sessions to 29 percent, equivalent to $8 billion. Emergency teams searched on Monday for more than 200 people listed as missing in the deadliest northern California wildfire on record as officials voiced concerns the casualty toll will climb higher and crews battled for a fifth day to suppress the flames.



RELATED ARTICLES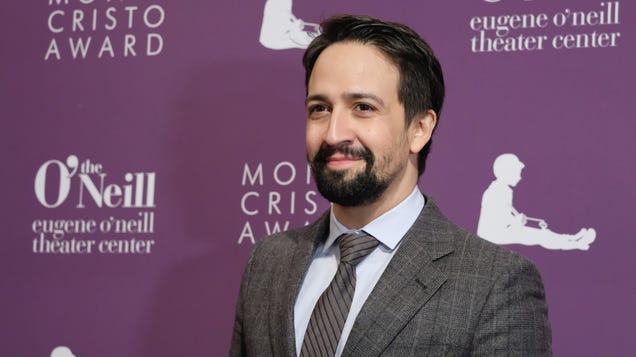 Lin-Manuel Miranda is good at everything, whether it's writing songs for Moana, making a cameo on How I Met Your Mother, or getting into a duel with Larry David on Curb Your Enthusiasm, but the one thing everybody wants to see from him is—altogether now!—raps about history. So far, there has really only been one way…

Read more...


Amazon promises tens of thousands of new jobs, but should we expect more than that?
The sequel to the beloved movie musical lands in theatres December 19.
Michelle Obama on that moment she touched Queen Elizabeth II: It was all about uncomfortable shoes. Plus more tidbits from 'Becoming.'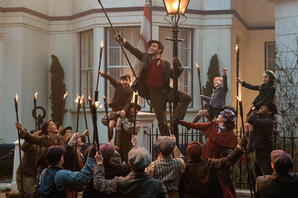 In an abandoned section of an old park in Depression-era London, with streets so dark, shadows merely shimmer like suggestions of shadows, a group of lamplighters - clad in jackets, vests, and clothes that would be almost dapper if not how worked-in they look - gather beneath streetlamps with ladders and on bicycles. They're performing "Trip a Little Light Fantastic" - an energetic, contagious song and dance number - the song in the forthcoming Mary...

Read More

Read Comments


Here are a bunch of little bites to satisfy your hunger for movie culture:   Franchise Recap of the Day: Fantastic Beasts: The Crimes of Grindelwald hits theaters this weekend, so cram a recap of the Harry Potter and Fantastic Beasts movies so far:   Video Essay of the Day: For Fandor, Philip Brubaker tells us all we need to know about exposition as it's used in movies:   Movie Parody of the Day: This Studio C comedy sketch pits Pennywise from It against a group of friends using the things adults fear the most (via Geek Tyrant):   Movie Location of the Day: Here's an old tour of the Old West town on the Paramount Ranch, which was used as a shooting location for numerous movies over the last century, including Gunfight at the...
Read More


It became easy, in recent years, to dismiss him as the wisecracking grandpa of the American comic book, a past-his-prime gimmick who cameoed alongside Earth's angstiest superheroes in the high-grossing Marvel blockbusters of the past decade.


Comic book writer, editor and publisher Stan Lee has passed away, according to The Hollywood Reporter and multiple other sources. He was 95 years old. It would be impossible to understate Lee's influence upon multiple generations of comic book readers and creators, as well as movie lovers and filmmakers. He has left a lasting mark on popular culture, thanks to the textured and beloved characters he created and/or developed, including Spider-Man, Black Panther, The Fantastic Four, Daredevil, Ant-Man, The Mighty Thor and Iron Man. His characters were often superpowered, yet they were also recognizably human, dealing with issues in the real world and their own personal flaws. Lee played a lovely role (as himself) in Kevin Smith's Mallrats (1995), offering dating...
Read More


After eight years of development, a peppy musical about the value of persistence proves its own point.
Jalopnik How Harley-Davidson's All-In Bet on Its Past Crippled Its Future | io9 Legendary Creator Stan Lee, Who Changed Comics and Pop Culture Forever, Is Dead at 95 | Kotaku The Detective Pikachu Movie Is Not At All What I Expected | Lifehacker 
Brian Michael Bendis reflects on the first time he met Stan Lee and how Mr. Lee inspired him in his two-decade career at Marvel Comics.
The actor's partner, Amy Dowden, appeared on It Takes Two alone following the pair's elimination.
David Rossmer and Steve Rosen's acclaimed musical returns to New York for a limited run at the Westside Theatre.
Stan Lee, who dreamed up Spider-Man, Iron Man, the Hulk, Black Panther and a cavalcade of other Marvel Comics superheroes that became mythic figures in pop culture with soaring success at the movie box office, died at the age of 95, his daughter said on Monday.
Get ready for total toy upheaval
Gary Clark Jr. announced Monday (Nov. 12) that he's adding more dates to his previously announced spring 2019 tour. The extended tour kicks...

RELATED ARTICLES
Broadcast primetime live same-day ratings for Sunday, November 4,…
African-American musician and his Italian-American driver tour 1960's South in true story of race, class and redemption
An HBO documentary spotlights the role of art in the age of consumerism. And the space exploration series "Mars" returns on National Geographic.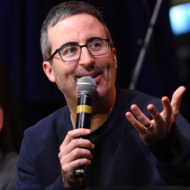 Most people who know Scott Rogowsky lovingly refer to him as the Quiz Daddy, the breakout star of the app HQ Trivia, which became a sensation soon after its launch in 2017. But as comedy fans know, Rogowsky has been doing his late-night talk show Running Late With Scott Rogowsky ... More »
Broadcast primetime live same-day ratings for Friday, November 9,…
Facing racial discrimination in classical halls, this midcentury pianist applied his prodigious talents to a career that encompassed jazz, cabaret and chamber music.
  The first R-rated release from J.J. Abrams' production company Bad Robot, best known lately for surprise deliveries of Cloverfield movies, is Overlord, a film set during World War II. When we first heard about it, speculation ran rampant that it tied into the Cloverfield universe somehow, but instead it appears to be a completely stand-alone movie, albeit one with plenty of footage that justifies its rating.    The final trailer has now been released. It starts off like it's a normal World War II suspense drama. But soon enough, we see the real horror of Overlord, and it's not the usual wartime terrors.   Here's everything we know about the thriller. Watch the trailer(s) below.    What's the...
Read More