The Manhattan Theatre Club production opened April 24 at the Samuel J. Friedman Theatre.
Marvel superhero movie "Avengers: Endgame" set an opening-day record in China with an estimated $107.2 million in ticket sales, distributor Walt Disney Co said.
Maia Wechsler's documentary goes backstage with dancers in a revival of Merce Cunningham's "RainForest" as they learn to move from those who knew the groundbreaking choreographer.

RELATED ARTICLES
The annual Women's Day on Broadway branches out with two May panels focused on parenthood and journalism in theatre.
VLADIVOSTOK, Russia (AP) — The Latest on the summit between Russian President Vladimir Putin and North Korean leader Kim Jong Un (all times local):


Ralph Fiennes directs this biographical look at the ballet dancer Rudolf Nureyev's early life, including his 1961 defection to the West.
Just a few short months ago, Apple's next-generation iPhone 11 lineup was shaping up to be one of the most boring iPhone updates in recent history. It couldn't be the most boring iPhone update, since there's no way Apple will be able to top the iPhone XS in that department. Thankfully, a few new reports from well-placed sources over the past few weeks have painted a much more compelling picture of the iPhone 11. While the overall design of Apple's upcoming new iPhone lineup will remain largely unchanged, we've seen more and more news of big upgrades lately. Most recently, the world's top Apple insider reported that Apple's iPhone 11 and iPhone 11 Max will both feature triple-lens rear cameras that pack all sorts of new tricks, while the iPhone 11R (or whatever Apple ends up calling it) will sport an upgraded dual-lens camera. On top of all that, Apple has big things planned for iOS 13 and some of the details surrounding the company's upcoming new mobile software update have already leaked.Long story short, 2019 is looking a bit brighter for Apple fans than it was a couple of months ago. iPhone owners who don't plan to upgrade to a new phone will still have a pretty huge software update to look forward to in September (or in June, if they're brave enough to install the early beta versions following WWDC 2019). Meanwhile, people who do upgrade will apparently get an updated design, plenty more power, and a massive camera upgrade that's much-needed, considering how far Apple has fallen behind the lik
Does having been VP help or hinder a candidate?


The fourth Galaxy S10 phone -- you know, the one with beastly specs that you couldn't order when the Galaxy S10 series went on sale a few weeks ago -- is finally here. Well, it's sort of finally here, because Verizon is only taking Galaxy S10 5G preorders at this time. You'll have to wait a bit longer before you actually receive Samsung's most powerful smartphone ever, but at least you can place your order and have one on launch day. Before you do, make sure that your market has 5G coverage, or will at least get it sometime soon -- Verizon just announced 20 markets where you'll soon find a 5G signal.Verizon said in a press release that the following 20 US cities will get 5G Ultra Wideband service this year, without specifying more precise launch dates: Atlanta, Boston, Charlotte, Cincinnati, Cleveland, Columbus, Dallas, Des Moines, Denver, Detroit, Houston, Indianapolis, Kansas City, Little Rock, Memphis, Phoenix, Providence, San Diego, Salt Lake City and Washington DC.The carrier also announced that Galaxy S10 5G preorders kick off on Thursday, with the phone launching in stores next month on May 16th. Of note, the phone was released in Korea a few weeks ago, where it experienced several network-related connectivity issues during the first days of usage.The 256GB model will retail for $1,299.99, or $54.16 per month for 24 months. The 512GB Galaxy S10 5G costs $100 more, or $4.17 extra each month. Verizon also announced that new and existing customers can shave off $450 off of the price by tradi
[This story contains spoilers for the April 24 episode of Empire, "Never Doubt I Love."] However Jussie Smollett is written out...
TOKYO (AP) — The ambiance was friendly. Nice, comfy seats. An exchange of polite welcomes.


The actor's poignant final scenes are aired, almost two months after the actor's death.

RELATED ARTICLES
Jussie Smollett's 'Empire' co-stars rally to get him back on the show.


Oscar winner Rami Malek will play the international villain who Daniel Craig's James Bond must battle in the British spy franchise's 25th film set for release next year, the producers announced on Thursday.

RELATED ARTICLES
The tech-heavy Nasdaq index was on course to open at a record high on Thursday after strong results from Facebook and Microsoft, while a slump in shares of industrial conglomerate 3M weighed on Dow futures. 3M Co shares tumbled 8% in premarket trading after the company reported a lower-than-expected quarterly profit, cut its 2019 earnings forecast and said it would lay off 2,000 workers globally.


British actor Daniel Craig will star for the fifth time as James Bond in the still untitled 25th movie of the spy thriller franchise set for release next year, the producers said on Thursday.
Since being crowned the first American Idol winner in 2002, Kelly Clarkson has gone on to showcase her powerful pipes and deserving headliner status...

RELATED ARTICLES
The Prince Estate and Warner Bros. Records announced the upcoming release of an album of 14 previously unreleased Prince demos on Thursday (...
The singer failed to respond to a lawsuit brought by a woman who accused him of sexual abuse.
It's not surprising that there have been great Serbian contributions to the United States. But to whom is this documentary being addressed?
It wasn't until her latest book, "In My Mind's Eye," was serialized on BBC that many of her neighbors realized there was a celebrity in their midst.
The woman had lost her husband and that the next day would have been their 60th anniversary.


The Tribeca Film Festival, co-founded by Robert De Niro, has got underway in New York.
Judge Kevin Eide ruled to deny a request by Prince's heirs to limit Comerica Bank & Trust powers over the administration of the late...

RELATED ARTICLES
This week, the NBA continued to hold the top of…

RELATED ARTICLES
The Oscar winner, who celebrates her birthday April 24, brought her autobiographical revue to Broadway in 1984.
"I want to toast to the ones in the seats"
And Mick Jagger's girlfriend, Melanie Hamrick, choreographed a ballet.
io9 Avengers: Endgame Is Overwhelmingly Epic and Immensely Satisfying | Kotaku Persona 5 The Royal Adds New Phantom Thief, Comes Stateside Next Year | Jalopnik Flooding Is So Bad in Dallas That Cars at the Airport Are Under Water | Offspring 
Khalid's free spirit has carried the young Texan to the top of charts and, now, into the TIME 100 list.  The 21-year-old was honored...
In "The Lost Gutenberg," Margaret Davis traces the colorful history of a rare Bible through its owners.
Taylor Swift ran with a top-shelf squad Tuesday night (April 23) as the pop superstar was honored in New York at the 2019 TIME 100 Gala. TayTay...
Juan Luis Guerra, who recently announced an upcoming album Literal and a new tour that will highlight his greatest hits, took to the stage...
If Jussie Smollett's time really is up on Empire, it won't be for a lack of on-set support. The actor, whose fate on the Fox drama...
With streaming being central to the music business for years now regardless of genre, it was naturally a topic of conversation at Billboard Latin...
Just a few hours before Jussie Smollett's final Empire episode of the season airs on Fox, his co-stars have penned a letter of support, asking the network to keep Smollett on the show for a potential sixth season. Terrence Howard (Lucious), Taraji P. Henson (Cookie), Bryshere Y. Gray (Hakeem), Trai Byers (Andre), Gabourey Sidibe (Becky) […]


The annual Women's Day on Broadway branches out with two May panels focused on parenthood and journalism in theatre.
"Game of Thrones" took a hit in its second week…
Taylor Swift may be one of TIME's 100 most influential people in the world — but the singer-songwriter herself also has plenty to say about what influences her. In an exclusive video for TIME, Swift explained three things that shape the way she thinks, from a social network that she adores to the iconic rock…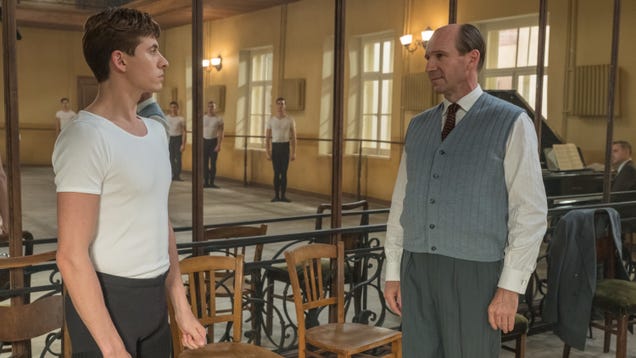 From the time he defected from the Soviet Union in 1961 until his health began to visibly decline in the 1980s, Rudolf Nureyev was arguably the most famous ballet dancer in the world—certainly the most famous danseur noble in classical ballet. He was unrefined, intense, a wild child of the dance world. Even in the…

Read more...


Rivian has been in the works for a decade. Ford might hopes to give it a final push.


The Mother of Dragons has given us a lot of gifts in Game of Thrones' seven (and soon-to-be eight) full seasons. But when Daenerys and Sansa finally spoke privately in the final season's second episode on Sunday, Emilia Clarke's acting resonated with viewers who felt they could understand exactly how she felt as her face…
Ford's $500 million investment is another check mark for the startup American electric-truck company.


Taylor Swift takes the stage for the TIME 100
James Holzhauer is unstoppable, extending his winning streak to 15 games.



RELATED ARTICLES
Mr Kercheval was best known for playing oil tycoon Cliff Barnes on the popular soap opera.
Their films may be flawed, but they reflect talent behind the camera. This is your chance to say you saw these directors when they were just starting out.
Newly released images foreshadow deadly confrontation between fan favorites and the White Walkers.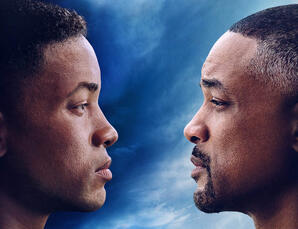 Do you miss the days of young Will Smith, when he was the Fresh Prince of Bel Air and making his mark on the big screen fighting aliens? Or do you prefer the current older version of the iconic movie star, teaming up with fellow baddies for the DCEU and partnering with Orcs on Netflix? What if we told you that you're about to get both at the same time? The upcoming sci-fi action movie Gemini Man will pit Smith against Smith, old versus young, thanks to the magic of today's best...

Read More

Read Comments


The second episode of the eighth season of Game of Thrones left no doubt in viewers' minds at the Battle of Winterfell between the Living and the Dead would take place in the next episode. The White Walkers approached, and all our favorite heroes prepared for battle. HBO released new photos on Wednesday that hint…
EXCLUSIVE: Empire co-creator Lee Daniels told a New York City morning show Wednesday that the fate of Jussie Smollett on the Fox hit is "in discussions" right now, but Taraji P. Henson, Terrence Howard and the rest of the series' top cast have already made their decision. "Together, as a united front, we stand with […]


Malloy and Chavkin return to the Massachusetts venue after presenting the pre-Broadway engagement of Natasha, Pierre & The Great Comet of 1812 there.
U.S. stocks hovered below their all-time highs on Wednesday, as investors digested a mixed batch of earnings reports and losses in energy stocks limited gains on the indexes. The S&P 500 is 0.3% below its record high of 2,940.91 hit in late September.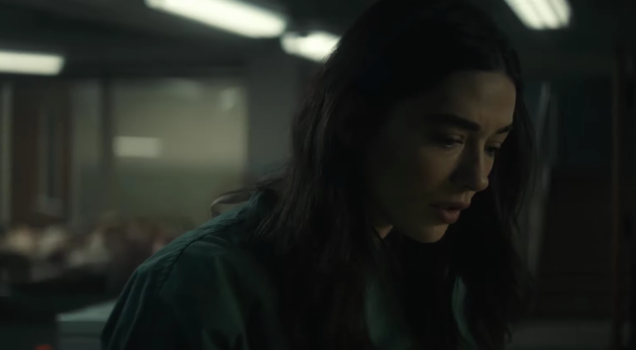 Following last week's reports of a potentially troubled production, DC Universe has released the first official trailer for Swamp Thing, the new series produced by James Wan. And just in case Wan's involvement didn't give you clue, maybe the ultra-dim lighting will help your brain process that this is a horror show.…

Read more...



RELATED ARTICLES
The streets of Sri Lanka's Katuwapitiya should be full of the sound of children's games. "These streets are usually full of children playing," said Suraj Fernando, whose own 12-year-old grandson Enosh was among those killed. The community is in the town of Negombo, where a suicide bomber targeted Easter services at the St Sebastian's church, one of three churches and three hotels hit on Sunday.


A Pennsylvania woman was reportedly killed when she fell into a commercialmeat grinder at work on Monday afternoon


Once again, "Monday Night Raw" failed to capture the top…
Disney's live-action adaptations of their animated classics are serious business. Even this year's Christopher Robin quietly grossed almost $200 million worldwide. There are many more to come, including four features arriving in 2019 alone: Dumbo, Aladdin, The Lion King and Lady and the Tramp, the last of which hits the new streaming service Disney later in the year.  Aladdin is sure to be huge, as the 1992 animated version is considered a favorite among all Disney's classics, not just those from the modern era. And if we weren't sure of this beforehand, we definitely guarantee massive success now that the studio has unveiled another widely talked-about teaser for the movie, this one featuring a blue-skinned Will Smith as the iconic Genie. Watch it down...
Read More