Told from a wildly original, fresh and modern perspective, Booksmart is an unfiltered comedy about high school friendships and the bonds we create that last a lifetime. Capturing the spirit of our times, the film is a coming of age story for a new generation. [SXSW]Rated: RRelease Date: May 24, 2019
Pay attention. There is something going on here.

RELATED ARTICLES
The RuPaul's Drag Race Season 9 sisters will take the stage on the 50th anniversary of the Stonewall uprising.
Our guide to film series and special screenings.
Without the NBA playoffs, there was a significant vacuum at…

RELATED ARTICLES
His watch could have continued

RELATED ARTICLES
Love it or hate it, "Game of Thrones" undeniably had some eye-popping effects this season. Here's how they created them.


Jill Magid's documentary is part of her campaign to bring the tightly controlled archives of the Mexican architect Luis Barragán to a wider audience.

RELATED ARTICLES
"It was in front of us THE WHOLE TIME."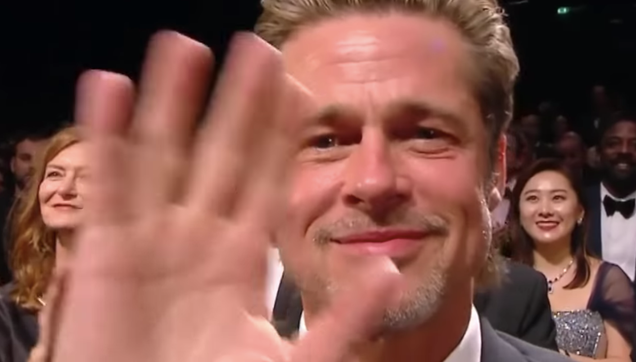 It sounds weird for people who don't attend film festivals to hear that a film received a seven or eight-minute standing ovation, and that's because it is. It's really fucking weird. A standing ovation is a nice gesture, but one has no reason to go beyond, say, 30 seconds. People have places to be! Just see the below…

Read more...


The author of "The Tiger Who Came to Tea" and many other books, she delighted children with fanciful tales of tigers, rabbits and a cat named Mog.
JEFFERSON CITY, Mo. (AP) — An outbreak of nasty storms spawned tornadoes that razed homes, flattened trees, tossed cars across a dealership lot and injured dozens of people in Missouri's capital city and killed at least three others elsewhere in the state.




Get ready for the future, because a new Terminator is on the way. The retconning reboot, which will ignore parts three through five, is titled Terminator: Dark Fate, and it's bringing original Terminator and Terminator 2: Judgment Day star Linda Hamilton back into the fold for the first time in 28 years. And she's joined by fellow returning lead Arnold Schwarzenegger and original director James Cameron on board as a producer. The two actors appear in...

Read More

Read Comments


The director discusses a romantic sequence that involves song and dance by Beanie Feldstein and Mason Gooding.

RELATED ARTICLES
Nancy Pelosi has lambasted Donald Trump a day after he stormed out of a bipartisan White House meeting on infrastructure, saying she prays for the president and calling for a family "intervention". The leader of the US House of Representatives addressed the conflict during a Thursday press conference in which she urged the White House administration to confront the president about his "temper tantrum" a day prior. "I pray for the President of the United States," she said, adding, "and the well-being of the United States of America.""I wish that his family or his administration or his staff would have an intervention for the good of the country," she continued. Her pleas arrived after Mr Trump upended a meeting with Democratic leaders in the White House on Wednesday over congressional investigations into his alleged obstruction of justice. The president refused to sit or shake hands at the meeting, instead telling Ms Pelosi and Senate Minority Leader Chuck Schumer he would decline to work with them on any issues until all investigations against him were closed. He then held a supposedly impromptu press appearance at the White House Rose Garden and attacked Democrats over increasing calls for impeachment following Special Counsel Robert Mueller's report on Russian interference in the 2016 election. "So sad that Nancy Pelosi and Chuck Schumer will never be able to see or understand the great promise of our Country," he tweeted after the appearance, before adding a mislea
The Once Upon a Time in... Hollywood director rejected a question about Margot Robbie's lack of lines in the movie.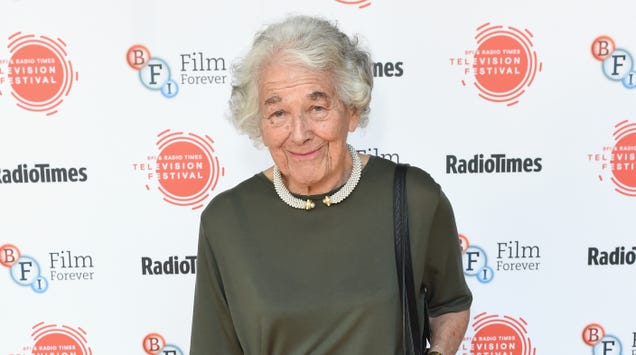 As reported by The Guardian, author and illustrator Judith Kerr has died. Kerr was the woman behind beloved children's book The Tiger Who Came To Tea and the lengthy series of Mog The Forgetful Cat, as well as a series of semi-autobiographical books for older kids about growing up in Germany just as the Nazis were…

Read more...


Quentin Tarantino's new film Once Upon a Time … in Hollywood had its world premiere at the Cannes Film Festival on Tuesday, and some members of the audience walked away with a few questions. Specifically, why didn't actress Margot Robbie have many speaking lines? The film, which revolves around Hollywood during the Manson Family era…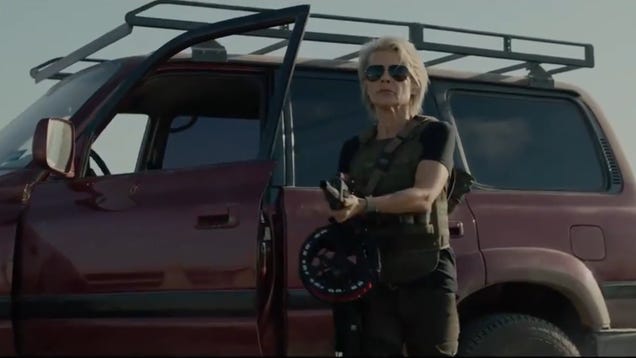 We haven't seen anything from Deadpool director Tim Miller's new Terminator movie since last summer, when Paramount released a teaser image that featured new stars Natalia Reyes and Mackenzie Davis alongside original star Linda Hamilton (looking as rad as ever), but since then, James Cameron—who is just a producer…

Read more...


The Pentagon expected on Thursday to present the White House with plans to send up to 10,000 extra troops to the Middle East to bolster forces against potential threats from Iran, officials said.The morning meeting between defence chiefs and Trump administration officials comes as tensions continue to simmer with Tehran.Any move to deploy more forces would signal a shift for Donald Trump, who has repeatedly emphasised the need to reduce the US presence in the region. It's unclear whether the White House might approve all or some of the requested forces.Officials, speaking on condition of anonymity, told the Associated Press the possible surge is not in response to any new threat from Iran.They said troops would be defensive forces and discussions include additional Patriot missile systems, more ships and increased efforts to monitor Iranian activities.Secretary of State Mike Pompeo said that Mr Trump was currently evaluating the forces required in the region "every day". He told Fox News: "We're evaluating the risks, making sure that we have it right."US officials have provided few details about possible Iranian threats but indicated missiles have been taken off the boats near Iran's shore.Sending more troops could also raise questions on Capitol Hill. During closed briefings for the House and Senate on Tuesday, defence leaders told congressional officials the US doesn't want to go to war with Iran and wants to de-escalate the situation.Mr Pompeo and the acting secretary of def
Judith Kerr's story of the tea-drinking tiger has been shared by parents with young children since it was first published in 1968.         
LANY and Julia Michaels continue their quest to recovery after heartbreak with their new music video for "okay," released on Thursday (May...
Halsey dropped by Elvis Duran and the Z100 Morning Show in New York on Thursday (May 23), where she chatted with Duran and company about...
Young Thug, J. Cole and Travis Scott joined forces to deliver new single "The London" on Thursday (May 23). The trio dropped the surprise...
One half of the Beetlejuice writing team shares his first role onstage, the show that affected him most, and more.
Joyner Lucas and Logic decided to put their differences aside and bury the hatchet to get back to working together. On Thursday (May 23), Joyner...
Previews, openings and some last-chance picks.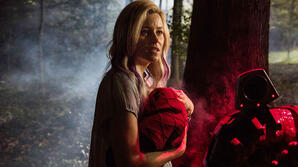 Here are a bunch of little bites to satisfy your hunger for movie culture:   Bonus Movie Preview of the Day: The James Gunn-produced Brightburn debuts in theaters this weekend, and given its twist on Superman's origin story from DC Comics, Sony Pictures has released a motion comic setting up the movie's premise. Watch this for a very cool visual foundation for the horror movie about an alien kid using his powers for evil:   Music Video of the Day:...

Read More

Read Comments


"I always think that art is mistakes," said Mr. Waters, who has a new book out, "Mr. Know-It-All: The Tarnished Wisdom of a Filth Elder."

RELATED ARTICLES
Todrick Hall is one of the hardest-working people in show business. The triple-threat artist often balances behemoth solo projects like his Straight...
BERLIN (AP) — A senior German diplomat headed Thursday to Tehran to press Iran to continue to respect the landmark nuclear deal, despite the unilateral withdrawal of the U.S. and increasing pressure from Washington.


What shows are about to close in New York City?
A superhero only a mother could love, with Elizabeth Banks as his mother.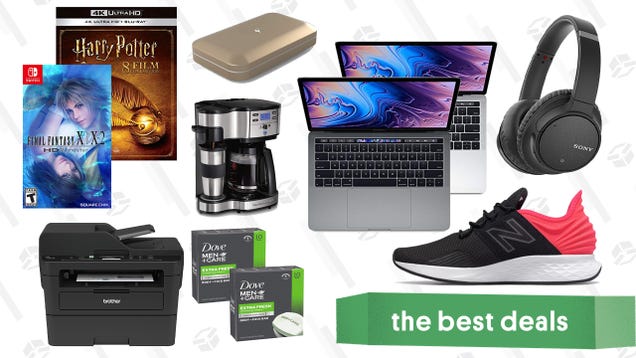 An Indochino exclusive, Casper Gold Box, Harry Potter, and
Memorial Day means blockbusters, horror tales and indie comedies are headed your way. We've picked the best films to look out for.
Chuck Smith's documentary charts the life of Barbara Rubin, the little-known but influential filmmaker who had alliances with the likes of Andy Warhol and Allen Ginsburg.

RELATED ARTICLES
Gabriel Abrantes and Daniel Schmidt's film is a simultaneously goofy and deft satirical comedy.

RELATED ARTICLES
After 22 years, the song's writer Richard Ashcroft has got the rights back from the Rolling Stones.

RELATED ARTICLES
If anyone had any doubts about Narendra Modi's popularity, India's masses just put them to rest. A combination of economic populism, Hindu nationalism and air strikes against arch-rival Pakistan earlier this year proved unbeatable. "This is a stunning reaffirmation of Modi and the BJP and, conversely, a sharp rebuke of the opposition," said Milan Vaishnav, director of the South Asia program at the Carnegie Endowment for International Peace.


Indian Prime Minister Narendra Modi and his Pakistani rival Imran Khan sent messages highlighting the need for "peace" Thursday after Modi's hawkish party won a new term in power. While the nuclear-armed rivals launched cross-border air strikes at each other barely three months ago, some analysts say the return of Modi's Bharatiya Janata Party (BJP) in a new landslide could help peace prospects. Khan congratulated Modi on the win by the BJP, which has long taken a strong anti-Pakistan stance.


A violent tornado ripped through Jefferson City, Missouri, late Wednesday, leaving many trapped and others injured. More storms are forecast Thursday.


The musical was slated to play the Emerson Colonial Theatre this fall.
Jacob Tobia's "Sissy" and Samantha Allen's "Real Queer America" speak from outside the stereotypes of trans narratives.

RELATED ARTICLES
The pop star is the first black woman in history to head up a major Parisian luxury house

RELATED ARTICLES
In her new book, Lisa Duggan connects our topsy-turvy moment to Rand's writings and influence.

RELATED ARTICLES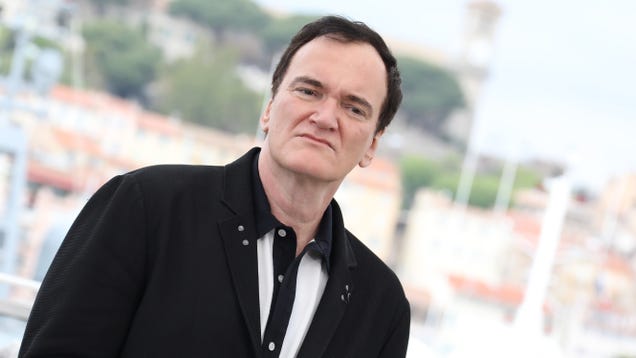 It's been an open question, ever since the film was first announced, how much Quentin Tarantino's ninth picture, Once Upon A Time…In Hollywood, was actually "about" Sharon Tate, and her death at the hands of the Manson family in 1969. Tarantino made it clear early on that Tate (played by Margot Robbie) would be a…

Read more...


Without the NBA playoffs, Tuesday's cable ratings were prime real…

RELATED ARTICLES
Tarantino's latest has premiered at Cannes to rave reviews - here's what we've learned from the reaction.
The president's eldest son will write about his father's administration and the present political moment.

RELATED ARTICLES
Beanie Feldstein and Kaitlyn Dever are a classic comedy duo in Olivia Wilde's sweet and nasty teen movie.

RELATED ARTICLES
Our guide to film series and special screenings.