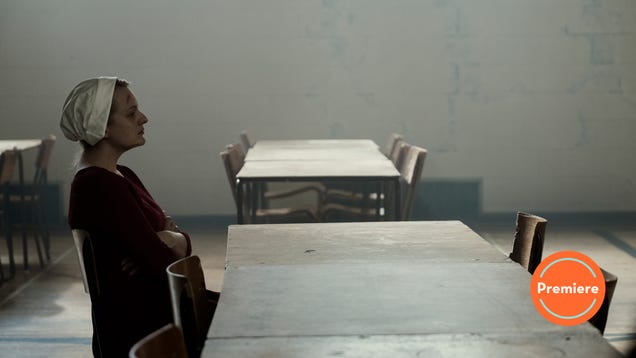 And you shall obey his word, and the word of his servants here on earth.

Read more...


Jo Bonney, André De Shields, David Rabe, and Mary Testa will receive Legend of Off Broadway Awards.
If you thought the first season was unrelentingly grim, you're going to love the Hulu drama's return.



RELATED ARTICLES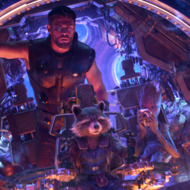 The Marvel Cinematic Universe is ten years old, but in that span it's already given us an astounding 18 films. (For comparison's sake, the James Bond series needed 35 years to approach a similar number.) The 19th, Avengers: Infinity War, arrives this Friday as the grand culmination of years of ... More »
Reviews for Marvel's superhero get-together applaud its ambition, though not every critic is a fan.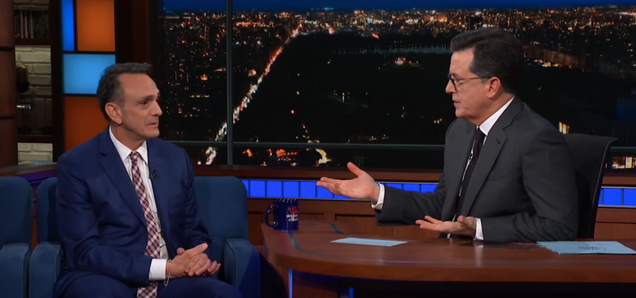 Midway through a interview largely given over to the ongoing discussion about the problematic nature of his 29-year run as Springfield's most prominent South Asian character voiced by a white guy, Hank Azaria told Stephen Colbert that he was just as unpleasantly surprised by The Simpsons' recent, defensively…

Read more...


Hank Azaria dropped by the Late Show on Tuesday night (Apr. 24)  to promote the new season of his IFC comedy Brockmire, and also address the...
On Tuesday (April 24), Meek Mill finally became a free man after serving five months in prison for probation violations. But despite this news, Meek...

RELATED ARTICLES
More than 15 years after he met the woman who would accuse him of sexual assault, Mr. Cosby's fate is again in the hands of a Pennsylvania jury.

RELATED ARTICLES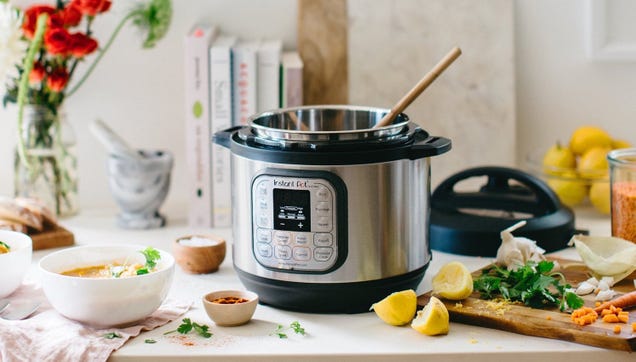 If you don't own a pressure cooker, today's a great day to fix that. The newest, pint-sized 3 qt. Instant Pot Mini wants a permanent home on your kitchen counter, and it's down to $56 in today's Amazon Gold Box, the best price of the year.


Read more...


The actor told Stephen Colbert it felt "the right thing do" amid racial stereotyping claims.
NORRISTOWN, Pa. (Reuters) - A Pennsylvania jury of seven men and five women was due to begin deliberations on Wednesday to decide whether to convict comedian and actor Bill Cosby of sexual assault, attempting to reach a verdict where a previous jury was hopelessly deadlocked.
Tom Stoppard and the company of his latest revival explain how to take in the language on the opening night red carpet.

RELATED ARTICLES
Father John Misty loves Lana Del Rey. He affirmed his admiration for the sultry songstress by not only presenting her with the Global Impact ...
YEREVAN, Armenia (AP) — Serzh Sargsyan, who ruled Armenia for 10 years, resigned Monday as prime minister after thousands of people poured into the streets to protest his political maneuvering to cling to power in this former Soviet republic.



RELATED ARTICLES
Grace VanderWaal brought her infectiously sunshiney attitude to The Late Show with Stephen Colbert Tuesday night (Apr. 24). The singer-...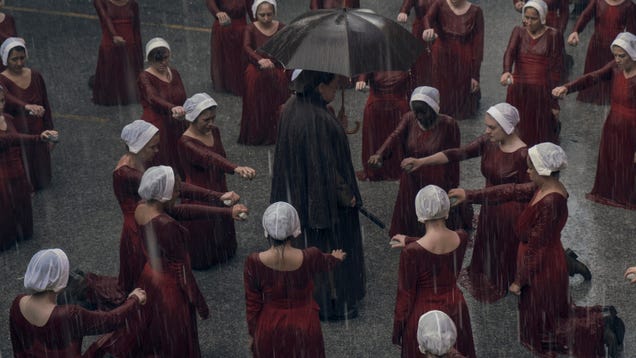 Here's what's happening in the world of television for Wednesday, April 25. All times are Eastern. 


Read more...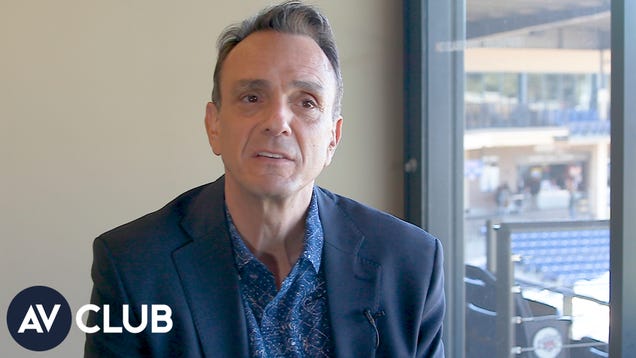 IFC's Brockmire, in which Hank Azaria stars as the eponymous, disgraced baseball announcer, returns today for another season of alcoholism, drug-using, and probably more meltdowns. In the video above, Azaria prepares us for the upcoming season, saying it's not all going to be fun and games.

Read more...


The jazz musician was best known for his irresistible educational songs, which packed math and civics lessons into funky earworms.
### TOP STORIES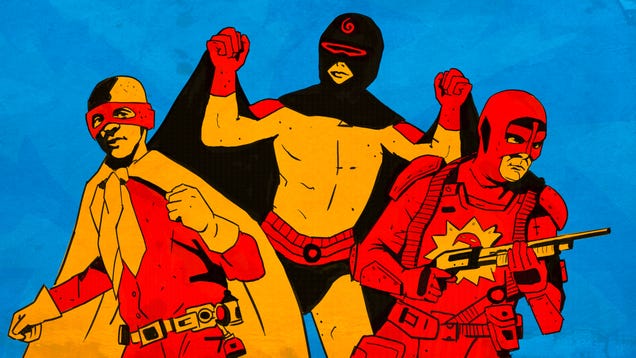 Minting a successful superhero franchise out of a preexisting comic book is easy (despite what Green Lantern might suggest). It's far more notable to create an entirely new superhero who can contend on a Marvel scale—which is why no one's done it. Rather, film history is littered with one-off adventures from new…

Read more...


With her memoir, "Make Trouble," Cecile Richards — the outgoing president of Planned Parenthood — has written a blueprint for effecting change.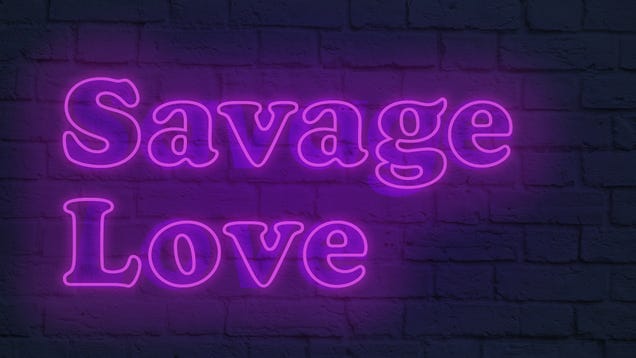 I'm a straight male in my 30s. I've been with my wife for 12 years. I have had several affairs. Not one-night-stand scenarios, but longer-term connections. I didn't pursue any of these relationships. Instead, women who knew I was in an "exclusive" relationship have approached me. These have included what turned into a…

Read more...


The hearing for Ronny Jackson was postponed amid late-surfacing allegations



RELATED ARTICLES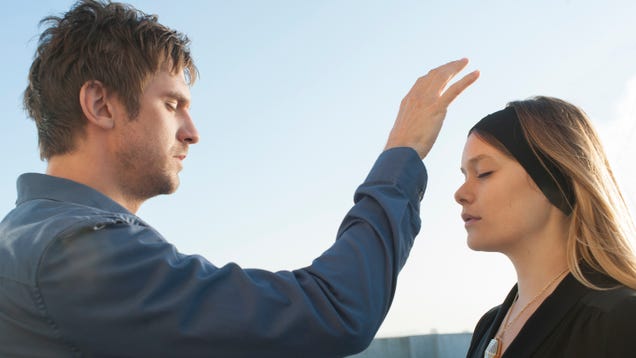 "Do you know what love is? It's a hot bath. What happens to things when you leave them in a bath for too long? They get soft, fall apart."

Read more...


Infinity? Come on. It's not even three hours! But there is enough time to get a hunky-Chris showdown (Pratt vs. Hemsworth vs. Evans).
Backstage during Billboard Latin Music Week 2018, Mexican singer-songwriter Christian Nodal discussed his nomination for best new artist and how he...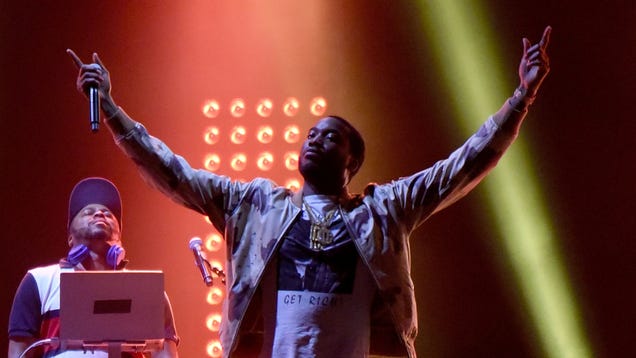 CBS News reports that rapper Meek Mill was released on unsecured bail this afternoon, following a high-profile campaign to have him freed from prison in the wake of a recent parole violation. Although he's been in jail on-and-off ever since he turned 18—often on similar parole violations stemming from a gun charge…

Read more...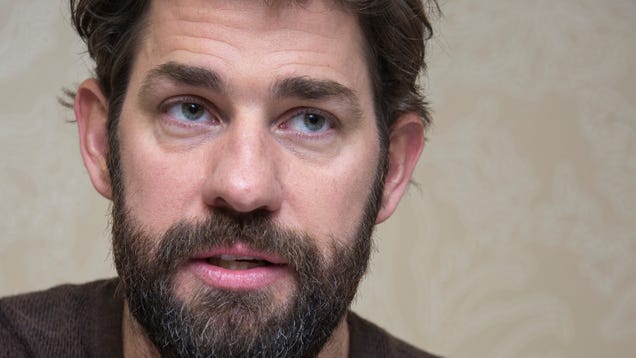 Now that it's got Blockbuster Horror Director Jon Krasinski on the hook for its upcoming Jack Ryan TV show—and not just boring old regular The Office star John Krasinski, like it used to—Amazon's making damn sure not to let him get away. Per The Hollywood Reporter, the streaming service announced today that it's…

Read more...


Same as last week, it was TNT's continued coverage of…

RELATED ARTICLES
K-pop is getting one step closer to its overseas audiences with the forthcoming high-definition network HALLYPOP. Billboard can...
Broadcast primetime live same-day ratings for Monday, April 23,…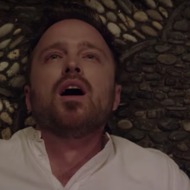 After three seasons, Hulu is canceling its original series The Path, reports Deadline. The show starred Aaron Paul and Michelle Monaghan as a married couple deeply invested in a religious cult. They followed a complicated belief system that seemed like a combination of elements from many ancient religions that had ... More »

RELATED ARTICLES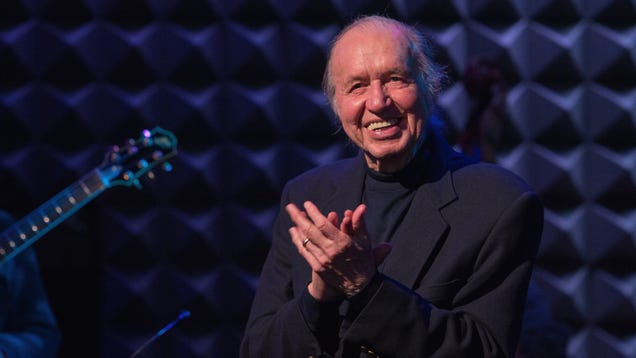 Bob Dorough, the veteran jazz performer who helped define the sound and style of educational animation mainstay Schoolhouse Rock!, has died. The author of such tunes as "Three Is A Magic Number" and "Conjunction Junction," Dorough served as musical director for the long-running series of interstitial shorts, helping…

Read more...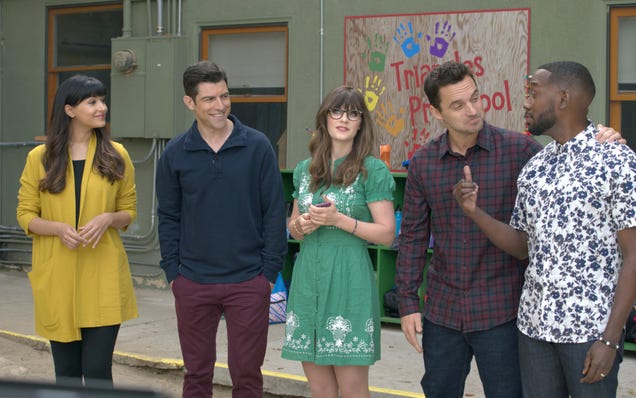 "Ruth's gonna do what Ruth's gonna do."

Last week, I described Cece and Schmidt's daughter as more of an adorable plot device than a full-fledged character, and as charming as Danielle and Rhiannon Rockoff's performances as Ruth have been, I would have been perfectly happy for her to continue as a li'l cutie pie…

Read more...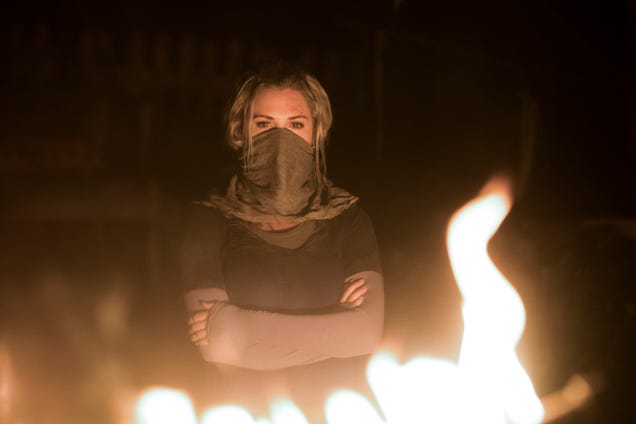 At the end of last season, with a renewal already in hand, The 100 gave itself the best possibility to start over. After four seasons of fending off violence at every turn, The 100 allowed itself to jump ahead in time and truly shake things up. Clarke was given her moment of heroism, one that felt true to the…

Read more...


Splinter Everything Melania Trump Has Done for the Past 24 Hours Has Been Nuts | Adequate Man Do You Look At The Keyboard When You Type? | The Root The Sean Hannity Controversy Exposes the Racist Hypocrisy of Wypipo Welfare | The Muse 
Update #2: A new, full-length Venom trailer showcases Tom Hardy as Eddie Brock. He's a crusading reporter who is not afraid to ask tough questions. Thanks to a whistleblower (Jenny Slate), Eddie hears about some nefarious plans by the mysterious Life Foundation, led by Carlton Drake (Riz Ahmed). His investigation leads to him being taken over by an alien symbiote. Soon he's taking direct, spectacular action against the bad guys and talking to himself on the streets of San Francisco. Michelle Williams also stars. Watch the new trailer and then check out everything else we know about the movie below.  (Previously-published article follows.)  Update #1: The first, intense teaser for Venom, starring Tom Hardy, has now arrived. Hardy plays the Marvel comic...
Read More


Jacqueline Rose's "Mothers," one of many new books about the subject, is a sort of Rosetta Stone that examines the particular mix of fascination and dread that mothers engender.
Riz Ahmed, Jenny Slate and Michelle Williams also appear in the new preview for the film.