From Nixon's White House to Obama's, these books highlight presidential right-hand men and their outsize power.
What you need to know from Monday's TV, music and movie news.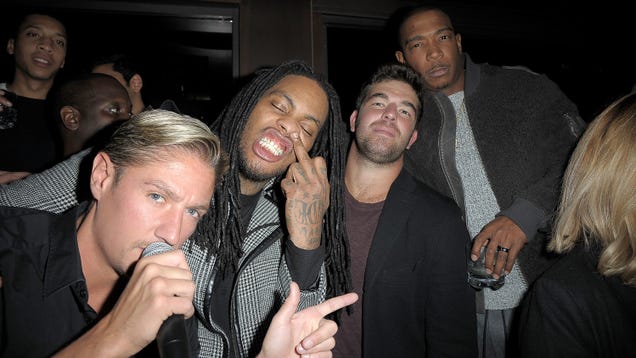 The fallout of Fyre Festival, the island-set luxury event that, rather hilariously, turned into Lord Of The Flies for trust fund kids, continues to reverberate more than a year after it first broke the internet. Deadbeat organizer Billy MacFarland was just sentenced to six years behind bars for his role in its…

Read more...



Blink 182's Tom DeLonge is developing a show that sounds a lot like Stranger Things — in name and in theory — but for grimy '90s teens instead of quaint '80s nerds. Strange Times is the name of DeLonge's just-announced show for TBS, and it will feature a group of ... More »

Godzilla versus series mainstays like Rodan, Mothra, and Ghidorah? Sure. Godzilla versus Vera Farmiga, Sally Hawkins, and Millie Bobby Brown? Okay, now you've got our attention. The first trailer for Godzilla: King of the Monsters (below) threw kaiju after kaiju at us until we longed to live at the base ... More »
The failed, influencer-driven "boutique music festival" makes for the kind of story that the average documentarian dreams about.


Donald Trump is scrambling to find a chief of staff amid mounting chaos in the White House, as Robert Mueller's investigation gets ever nearer to the Oval Office. The president has claimed he is in the process of "interviewing some really great people" for a position that is considered key to the functioning of any administration. "Fake News has been saying with certainty it was Nick Ayers, a spectacular person who will always be with our #MAGA agenda. Five years after the Gareth Edwards-helmed reboot of Godzilla, the sequel is finally stomping into theaters very soon. Godzilla: King of the Monsters will be an even bigger movie, pitting the iconic title creature against three classic foes. Who will win the battle? Well, the next installment is called Godzilla vs. Kong, so let that help your guess. Still, Godzilla isn't going to have an easy fight in King of Monsters, as we see in the second trailer. And anyway, humanity...

Read More

Read Comments


Fyre Festival, the ultimate lesson in expectation vs. reality, is getting the documentary treatment in Netflix's upcoming movie about the...
RALEIGH, N.C. (AP) — The head of North Carolina's elections board is suggesting more time may be needed to decide whether a new congressional district election is necessary due to absentee ballot fraud allegations.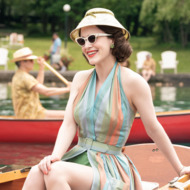 The Marvelous Mrs. Maisel is set in late 1950s New York, but in a version of the city that's cloaked in pastel unreality, where everyone is impeccably clothed and coiffed to match their witty, rat-a-tat dialogue. In the show's second season, even as its reach expands from Manhattan with trips ... More »
At a time when more Americans are eco conscious, some shoppers are determined the gifts they buy this holiday season preserve the environment.


Theresa May is playing for time. Faced with a humiliating defeat on her Brexit deal, the embattled U.K. prime minister announced to the House of Commons she would defer a vote and return to Brussels to seek "assurances" from European Union leaders. The pound hit the lowest since April 2017 as the market judged that the risk of no-deal Brexit has increased.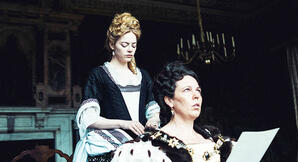 The refreshingly modern historical movie The Favourite (above) and the groundbreaking action adventure Black Panther led the film nominations for the 24th annual Critics' Choice Awards. First Man, Mary Poppins Returns, A Star Is Born and Vice also scored big. Alfonso Cuarón received four nominations for Roma, including Best Director, Best Original Screenplay, Best Cinematography and Best Editing. Other multiple film award nominees include Bradley Cooper (A Star Is Born), Spike Lee...

Read More

Read Comments


Keeping with tradition, Netflix has once again revealed episode titles for the much-anticipated third season of Stranger Things in a teaser video.. The new, minute-long teaser video features eight episode titles, listed in this order: "Suzie, Do You Copy?", "The Mall Rats", "The Case Of The Missing Lifeguard", "The…

Read more...


The black-and-white drama is named the best film of the year in a string of US critics' awards.
Alan Wolfe's "The Politics of Petulance" and Lawrence Lessig's "America, Compromised" offer differing diagnoses of the condition of the country.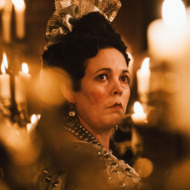 How goes the kingdom? Very well, according to nominations for the 24th annual Critics' Choice Awards! Yorgos Lanthimos's punchy period piece The Favourite led the film slate with 14 nominations: Best Picture, Actress, Actress in a Comedy, Acting Ensemble, Director, Editing, Original Screenplay, Cinematography, Production Design, Costume Design, Best Hair ... More »
Alan Wolfe's "The Politics of Petulance" and Lawrence Lessig's "America, Compromised" offer differing diagnoses of the condition of the country.
More than 400 demonstrators, many leaders of churches, mosques, synagogues and indigenous communities, sought a halt to detention and deportation of migrants and for the United States to welcome the caravan that arrived in Tijuana, Mexico in November. Singing and praying, religious leaders moved forward in lines of four to six, some wearing T-shirts reading, "Love Knows No Borders." They were handcuffed and led away by federal agents upon entering a restricted area in front of the fence. "As a Quaker who believes in our shared humanity...We're calling on the U.S. to respect the rights of migrants," said Joyce Ajlouny, general secretary of the American Friends Service Committee, which has run a week of actions to back migrants.


Andy Serkis explains how his retelling of The Jungle Book swerved a clash with Disney's 2016 film.
Pedro Jimenez, a crew member for 50 Cent's STARZ show, Power, was killed on set earlier Monday (Dec. 10). The rapper took to Instagram...
MISHAWAKA, Ind. (AP) — An Indiana high school football player told investigators that he killed a 17-year-old schoolmate because he was angry that she waited so long to tell him she was pregnant with his child that it was too late to get an abortion, authorities said Monday.


Alessia Cara stopped by SiriusXM studios on Monday (Dec. 10) to perform a fun acoustic medley of Destiny's Child songs along with...
A.O. Scott reviewed "Kiss Kiss, Bang Bang" for The New York Times on Oct. 21, 2005. Read the original review.
YOUNGSTOWN, Ohio (AP) — The Latest on an Ohio house fire that killed five children (all times local):


Learning to cook can be intimidating for a lot of people. Maybe they are a


Punk rock's rowdy, iconic movement will be revisited in the upcoming Epix docuseries Punk, set to debut on March 11,...
Georgia-born hip-hop artist Jacquees proudly gave himself a new title over the weekend: "King of R&B." "I just wanna let everybody...

RELATED ARTICLES
Regret missing out on some of those Black Friday and Cyber Monday deals last


IT'S BACK! The controversial Christmas song "Baby It's Cold Outside" is back on the air at 96.5 KOIT after thousands of Bay Area listeners demanded its return.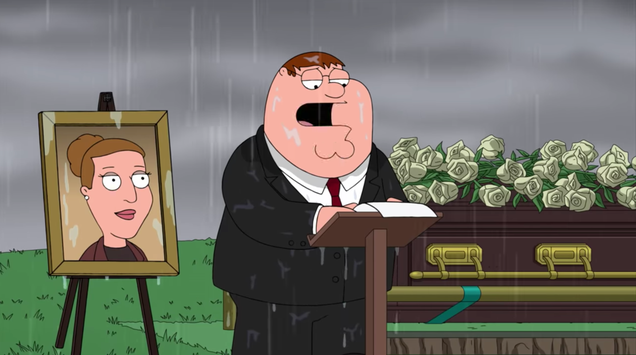 In addition to her numerous, iconic roles in film and television, Carrie Fisher did her fair share of voice acting work. Most notably, she voiced Angela, manager of Pawtucket Brewery's shipping department and Peter Griffin's boss on Family Guy. With the two-year anniversary of Carrie Fisher's passing just around the…

Read more...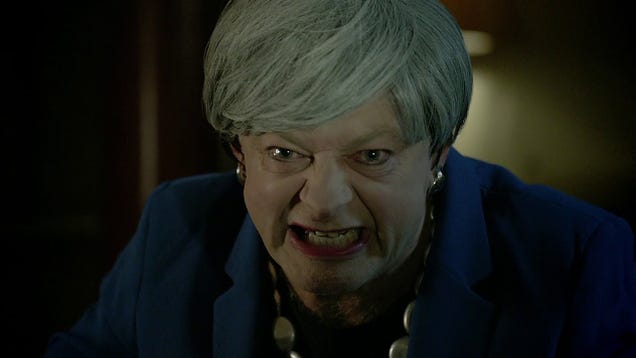 Since the initial Brexit vote in June of 2016, the prospect of the United Kingdom withdrawing from the European Union has only become more unpopular with the voting public. Still, British Prime Minister Theresa May holds onto her dream of a Brexit deal like some sort of obsessive, mountain-dwelling creature out of…

Read more...


The writer's archive, which has just been bought by Yale, includes his voluminous diaries and other private handmade books.
Netflix's A Series of Unfortunate Events season 3: Watch the trailer


British Prime Minister Theresa May scrapped a scheduled vote on her Brexit plan that faced near-certain defeat, throwing the EU divorce deal into chaos.


VH1 has ordered a new docuseries following the sons and daughters of members of drug cartels, the network announced Monday. The 10-episode "Cartel Crew," produced by Big Fish Entertainment, will take a look at the lives of eight descendants of cartel life living in Miami, Florida as they navigate adulthood and the effects that the legacy has had on their upbringing. Now disconnected from their past, they want to make a name for themselves outside of the drug world, but find that escaping the shadows of their ancestors will come with a price.


Three-day punk festival MUSINK dropped their 12th annual lineup on Monday (Dec. 10). Suicidal Tendencies, Hatebreed, Sick of It All, Bleeding Through...
Savage slams Canadian rock act as "overproduced, formulaic ear garbage" - before joining superhero for "How You Remind Me" duet - in clip for 'Once Upon a Deadpool'
Epicenter Festival debuted its massive inaugural lineup on Monday (Dec. 10). Korn, Rob Zombie, The Prodigy, Evanescence, Machine Gun Kelly...
On Nov. 1, 2003, I was involved in a drinking and driving accident. I cost six



At the end of December, it'll be two years since Carrier Fisher passed away at the age of 60. While the actress, writer and comedian might live on in the Star Wars universe, Seth MacFarlane and Family Guy finally laid her character Angela to rest on Sunday, leaving her employee ... More »
Peter Sagal, the host of "Wait Wait … Don't Tell Me!" on NPR, writes about the rigors and rewards of his life as a runner in "The Incomplete Book of Running."
Separating fact from fiction in the royal period drama
FX's "The Americans" and "The Assassination of Gianni Versace: American Crime Story," along with Showtime's "Escape at Dannemora," led the Broadcast Television Journalists Assn.'s nominations for the 24th annual Critics' Choice Awards, it was revealed Monday. Joining "The Americans" in the best drama series category was "Better Call Saul" (AMC), "The Good Fight" (CBS All […]


Alexis Bloom's documentary explores the arrogance of power and the creation of Fox News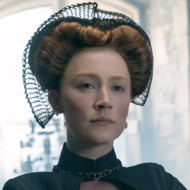 Modern period pieces are in a pickle: Many of history's most famous stories involve some degree of religious conflict, but those divisions are basically incomprehensible to contemporary audiences. We'll go along with it, sure, but the filmmakers usually have to do a lot of work to get us invested in ... More »
A surprise visit from Lord John Grey and young William brings tension and troubling revelations to the Fraser homestead.
James Comey, the former director of the FBI, speculated Sunday that if


Family Guy struck a surprisingly emotional chord on Sunday, opening with Peter making a speech at Angela's funeral — a eulogy which doubled as a tribute to Angela's voice actress, the late Carrie Fisher. Borrowing from some of television's timeless theme songs, Peter said, "Who could turn the world on with her smile? Angela. Who could […]


Khal Drogo and Kenan Thompson as "Zerbo" host a talk show called "Khal Drogo's Ghost Dojo"

RELATED ARTICLES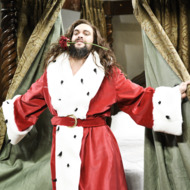 To date, Jason Momoa is best known for playing roaring brutes, like Conan in the Conan the Barbarian reboot and Dothraki leader Khal Drogo in Game of Thrones. Though certainly harder to lean back and get that full-throttled yawp underwater, his starring role in Aquaman isn't a big stretch from ... More »
Performances began Off-Broadway November 30.

RELATED ARTICLES
Tom Fiedler, a former Miami Herald journalist, objects to his characterization in the film, which tracks Gary Hart's 1988 presidential campaign.
The upcoming DC Comics superhero film 'Aquaman' made a splash in China

RELATED ARTICLES
Broadcast primetime live same-day ratings for Friday, December 7,…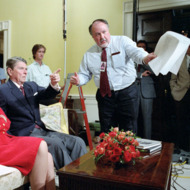 Among the many brilliant choices Alexis Bloom makes in her documentary Divide and Conquer: The Story of Roger Ailes is not to frame her subject the way that Ailes's Fox News Network would present one of its liberal hobgoblins. Her tone is chill, unsensational, and her interviewees are lucid rather ... More »
How the Borscht Belt came to be
'Crazy Rich Asians' performance in China is potentially worrisome for Warner Bros.
Jason Reitman's drama revisits the moment when presidential hopeful Gary Hart's adultery became a national affair